Using Your Radio Skills to Give Back
Marc Ryan's sports media career has taken him all over the country and introduced him to some very interesting people. He was Booger McFarland's on-air partner at 98.7 the Fan in Tampa. He has also hosted shows on CBS Sports Radio.
Now Marc calls Houston home. He is a weekend host working part-time for Entercom's Sports Radio 610. The decision to go part-time was fueled by a desire to bring a new challenge into his life. He found a new sense of purpose when a friend told him about an opening for a media teaching position at a Houston area public high school. Since landing the job, Marc has found a renewed sense of purpose and a level of satisfaction he didn't know he was missing until he discovered it.
A lot of us in this industry hear that we "don't have a real job" or that we "get to play for a living." That might be true, but Marc Ryan found a way to use playing for a living to make a difference in the lives of teenagers looking for their place in the world. Is he training the next great sports broadcaster? We'll let him answer that question in this guest column he wrote for BSM.
—–
You've had a great week at your station. Your shows have been well received by your Program Director and your listening audience. Your sponsors are happy, new clients are coming on board, and your ratings are rocking. Yet for some reason, there's an emptiness within you that's hard to pinpoint.
Perhaps you're wondering if you're truly maximizing your ability to make a positive difference. Does the work you're doing truly matter for the greater good, for the good of your community? For me, fulfillment has always been one of the prerequisites to happiness.
By nature, I've always been a guy with a healthy discontent for the status quo. I want to grow, I want to improve, I want to spread my wings. "When we cease getting better, we cease being good" hangs on my bedroom mirror. Nauseating, right? I'm a cheeseball, but those clichés work on me so I repeat them over and over and over and…you get it.
About a year ago, I couldn't shake the feeling that something was missing for me, only it was difficult to identify exactly what that something was.  A fellow cohost at Sports Radio 610 and a full time teacher informed me of a High School media teaching opening. I was assured I would still be able to work at Sports Radio 610 if I took the interview, albeit in a part time hosting capacity down from a full time, jack of all trades role. Within two days, I interviewed for the job with no degree in education and no teaching experience. The principal asked me questions such as "What's your vision for our media program?" Fortunately, sports radio prepped me well for extemporaneous speech and thinking on the fly. I was told a hiring decision would be made the following week, and I assumed I'd never hear from the principal again.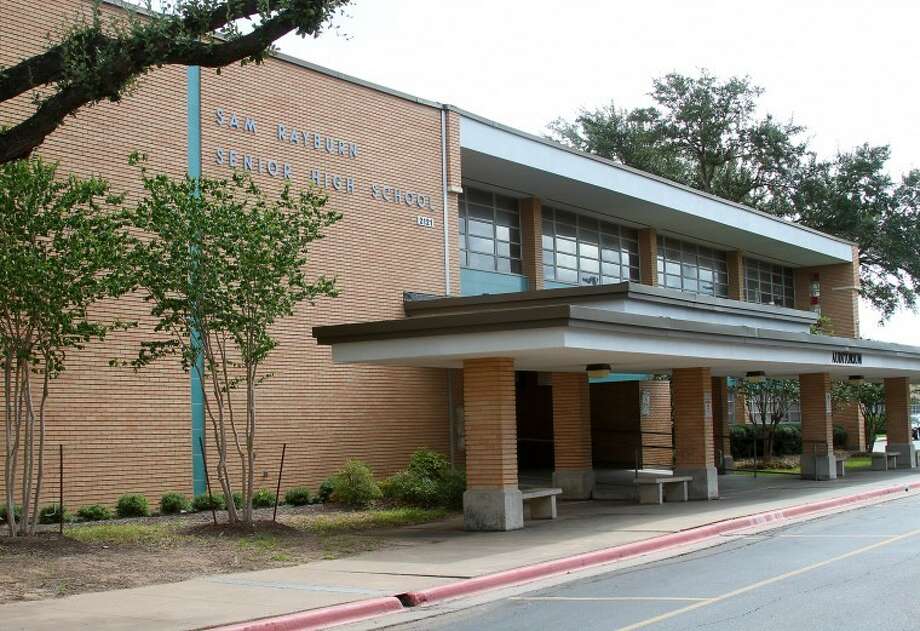 Two days later, he called to offer me the position. This was my response, said in complete shock: "Those other interviews must have gone REALLY badly." The principal laughed, extended me a contract, and so began the most challenging and rewarding year of my life.
I learned in the 2017-2018 school year precisely what had been missing for me; the need to know what I was doing was making a difference and truly mattered. To simply crack the mic and entertain (or torture, depending on your experience with my show) my radio audience was no longer enough for me. I needed more.
In this position last school year, as the media head for a 6A Houston area high school, I experienced a level of pride, a feeling of involvement, teamwork, and leadership that I will take with me wherever my ongoing sports media career takes me. I was able to uplift students of a lower socioeconomic background and work with them to truly make them part of a team.
My task was challenging, yet straight forward: revamp a student tv show that the 2,800 students at my school were no longer watching. I was told by students that our efforts didn't matter because no one would watch. I urged them to be patient.
Come March of this year, those same students approached me and said they were having a hard time pulling off our segments because "Everyone knows who we are now." What a moment of accomplishment for all of us!
At the beginning of the year, I was specifically warned about two students and behavioral issues that came with them. By the end of the school year, those two students had become two of my best and had truly blossomed and come out of their respective shells. Additionally, by year's end, we set records for most views of our program (an average of over 100 classrooms per episode in a school that only has 120 classrooms), the most involvement, and most student participation. The administration was proud of our work, and I was extended a new contract.
An additional challenge involves a recent study showing minorities and young women don't pursue jobs in sports media at the level of other groups. My high school is 95% Latino and Mexican American, and I have found that to be the case. For starters, 90% of my students are male. Our tv show is viewed as a performance, and there is a reticence to draw attention to oneself among students. This is especially true among female students.
I don't remember this being the case at the high school I attended. To combat the issue, I go above and beyond to encourage and support anyone willing to step out of their shell. I'm over the top in acting out how energetic I want them to be.  Think borderline cartoonish. This works well because if they're willing to laugh at me, perhaps in time I can create an environment where they can also laugh at themselves. The process of seeing students grow into an increased comfort level in their own skin, unafraid of embarrassing themselves or ridicule is so very rewarding.
I've come to realize I can experience this same fulfillment while working full time in sports media. I just need to seek out more opportunities to give back. I'm fortunate to work for a station at Sports Radio 610, where under the leadership of Sarah Frazier, we are involved in so many philanthropic efforts. From spending a day at the Houston Food Bank, to book drives, to rebuilding homes of those who lost everything in Hurricane Harvey, my station is very involved with deep ties and an emotional bond with the Houston community.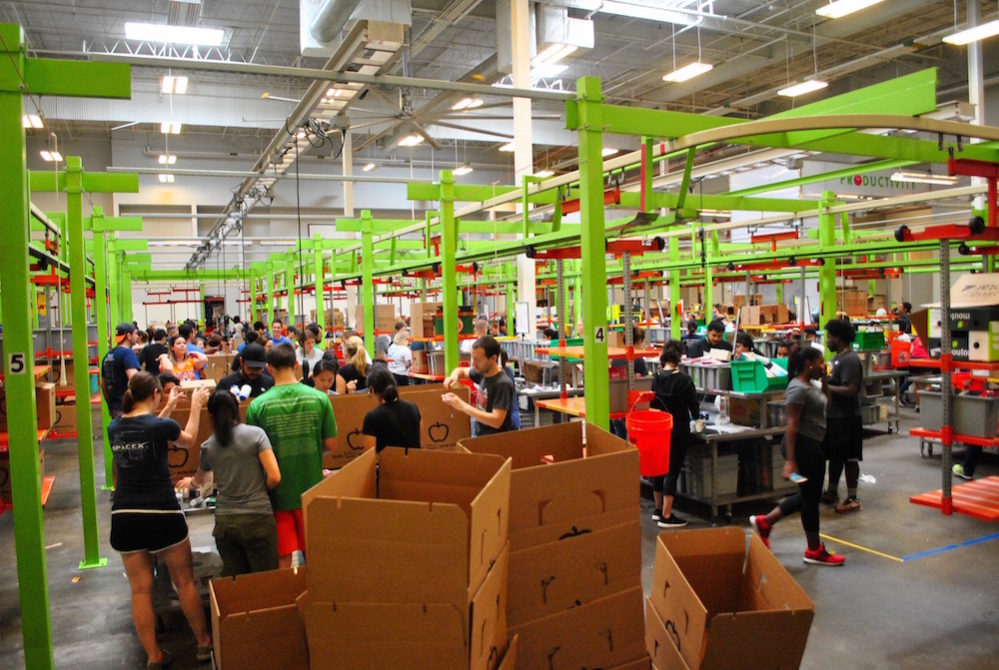 I now know that for me personally, hosting a good show is merely half the battle. The other 50% and true fulfillment can be yours if you brainstorm how to use your platform for the greater good. What are you specifically doing to give back, both inside your building and in your community? Is there a new part-time colleague at your station you can take under your wing? Is there a listener facing life challenges you can help or encourage? Is there a cause you're passionate about that you can spearhead station involvement in?
When all is said and done, no one benefits more from this additional effort than you.
What Should Radio Be Thinking About On Martin Luther King Day?
"Shouldn't we be doing more than just waiting for resumes with "black-sounding names" on top of them to come across our desks?"
Monday, January 17 is Martin Luther King Jr. Day. A lot of you will get the day off of work. Some of you will attend prayer services or civic events to honor the civil rights leader and his legacy.
Dr. King, like all humans, had his flaws but is undeniably a man worth celebrating. In a world where the divide between the powerful and the rest of us seems to be growing out of control, it is good to take a day to celebrate and think about a man that made a career out of speaking up for the little guy – whether that means black and brown people during the Civil Rights Era or it means workers in times of labor unrest.
Across the media landscape, we will see stations and networks running promos touting their "commitment to Dr. King's dream!". The sentiment is great, but I do wonder what it means to the people making those promos and the stations and networks airing them.
Look at the archives of this site. Think about the BSM Summits you have attended. How often have we been willing to shine a spotlight on the amount sports radio talks about embracing diversity versus actually putting plans into action? Jason has written and talked about it a lot. Every time, the message seems to circle back to him saying "I am giving you the data. You are telling me you recognize that this is a problem. Now do something about it."
It's something I found myself starting to think about a lot last year when Juneteenth became recognized as a federal holiday. Suddenly every brand was airing ads telling me how they have known how special this day is all along. And look, I hope that is true. It seems like if it was though, I would have been seeing those ads in plenty of Junes before 2021.
I am going to put my focus on the media because that is what we do here, but this can be said about a lot of companies. So many brands have done a great job of rolling out the yellow, black, red, and green promo package to acknowledge that it is Martin Luther King Jr Day or Black History Month or Juneteenth. I worry though that for so many, especially on the local level, that is where the acknowledgment ends.
That isn't to say that those stations or brands actively do not want more minority representation inside their company. It just isn't a subject for which they can say they have taken a lot of action.
Look, I am not here to debate the merits of affirmative action. I am saying in an industry like sports radio, where we thrive on fans being able to relate to the voices coming through their speakers, shouldn't we be doing a better job of making sure minority personalities know that there is a place for them in this industry? Shouldn't we be doing more than just waiting for resumes with "black-sounding names" on top of them to come across our desks?
WFAN went out and found Keith McPherson in the podcasting world to fill its opening at night after Steve Somers's retirement. FOX Sports added RJ Young, who first made a name for himself on YouTube and writing books, to its college football coverage. 95.7 The Game found Daryle "Guru" Johnson in a contest. JR Jackson got on CBS Sports Radio's radar thanks to his YouTube videos and when it came time for the network to find a late-night host, it plucked him from Atlanta's V103, one of the best-known urban stations in America.
That's two guys in major markets, another on national radio, and a third on national television. In all four cases, the companies that hired them didn't just sit back and wait for a resume to come in.
Some of you will read this and dismiss me. After all, I am a fat, white Southern man. If I were a hacky comedian, I would say "the only four groups you are allowed to make fun of" and then yell "Gitterdone!".
In reality, I point those things out because I know there is a large chunk of you that will call this whole column "white guilt" or "woke" or whatever your talking point is now.
Whether or not we are about the be a majority minority nation is up for debate, but here is a fact. America is getting darker. I look at the radio industry, one that is constantly worried about how it will be affected by new innovations in digital audio, and wonder how anyone can think doing things like we always have is going to work forever.
I'm not damning anyone or saying anybody should be losing their jobs. I don't know most of you reading this well enough to make that judgment. What I am saying is that our industry has lived on the idea that this business is always changing and we have to be adaptable. I think it is time we do that, not just with the content we present on air, but in how we go about finding the right people to present it.
What's The Bright Side Of a Losing Team?
"What are you supposed to do if the teams you rely on to buoy your product aren't holding up their end of the bargain?"
We've always said that winning is the great deodorizer in sports. Winning can take a dysfunctional locker room and make them functional, it can take an average coach and make him look great, and in our world it can make a bad product seem decent and a good product seem spectacular.
But what if the local teams you cover aren't winning at all? What are you supposed to do if the teams you rely on to buoy your product aren't holding up their end of the bargain? 
It's such a weird position for a host or programmer to be in because sometimes the success of your radio station or your show is so dependent on things that you have no control over whatsoever. The difference between a good radio station and the bad ones are the ones that are able to make chicken salad out of chicken scratch and also those that are able to capitalize when teams are good.
Just look at the growth of 95.3 WDAE in Tampa or the strength of the Boston sports talk stations like WEEI or 98.5 The Sports Hub after Boston owned basically every major pro sport for a 5 to 10 year period. 
I'm the "Orlando Magic guy" on 96.9 The Game, the flagship of the Magic. We broadcast the games and I work on many of those broadcasts. I'm also the afternoon show host, so if you find your way to the arena that night and you want Magic talk, I guess I'm your guy. But as you can imagine, it is exceedingly difficult to pull good juicy topics out of a team that barely wins. There are so many markets that deal with this year after year.
Whether you're in a multi-sports market that's suffering like Detroit or a single pro sports town like Orlando or Sacremento, it can be incredibly frustrating. It wears on you because you know how different the landscape can be, particularly if you've experienced some level of success.
When I got into the sports talk radio scene in Orlando, the Magic were off the heels of an NBA Finals run and casual fans were everywhere in the city. Everywhere you looked someone was wearing a Magic shirt, the lady at the counter at your local grocery store wants to talk to you about point guard play, but when your team has less than 10 wins in January, casual fans have a convenient way of disappearing. 
Local radio thrives off the positive production of the teams in their market. But when your team isn't any good and fans lose interest, people aren't gobbling up tickets or hanging on your every word about the team, how are you supposed to survive that drought?
First things first: honesty. As hard as it can be, especially if you are partnered with these teams, you have to be straight up with your audience. You can't sugarcoat what they're seeing. That doesn't mean you stoop down to the level of the most agitated fan, but you can't act like all is good either. That approach has been covered many times on this site, but honesty and authenticity are important no matter the record of the teams you cover. 
As I look for the silver lining, here's one that jumps out at me, ticket giveaways. There's no shortage of available tickets when your teams aren't winning and if there's one thing I've learned about a radio audience, they love free stuff. I try and use this time as an opportunity to give away as much as I can, create memorable experiences for a dad and his kids that can't typically afford to go to a game. They won't care the team is bad, but they'll remember that you provided that for them for years to come. 
It's also a great time to extend the positive relationship you have with the team (or teams) that are struggling. Everyone wants to cover a winner, everyone wants to interview the star player who's a shoo-in for an All-Star Game. If you show love when the team is down, you can create a bond that will help you maintain your good standing when that product heats up again.
Everything is cyclical and I don't want to find myself in a position where I can be left out from all the cool opportunities and great guests because I stuck my nose up at the team while the chips were down. I'll take an interview with the backup center, I'll do the day-long media day dance, all of that is an effort to curry favor when things are trending up again. 
Then there's draft talk! Lucky for us in the great U.S.A, our sports structure rewards bad teams with great picks. Fans might be down in the dumps during the season, but you can perk them right back up in the off-season when your team can provide something in the draft. It's that magic four-letter word that keeps people on the edge of their seat: Hope. It's the one thing winning teams don't get to experience. 
More than anything, I just try and stay the course. I figure that when things do turn around, eventually, I will have built up the branding and credibility needed so my audience knows where to go when they suddenly find themselves interested again. Simply put, lay the groundwork while the team is bad, reap the rewards when things turnaround.
What Can Programmers Learn From A Social Media Following?
"A large number of followers may be the result of using social media well, but if you think the size of someone's following is proof they'll be a good part of your lineup, that's a set-up for failure."
I first began using Twitter in 2009 when I was a reporter at The Seattle Times. Jim Mora was the Seattle Seahawks coach and I had a smart phone made by Palm. The Twitter app was so wonky I posted live updates from Seahawks press conferences via TwitPic, sending a picture of the person speaking with the news item included as a caption. We've all come a long way since then.
I like Twitter. Over the past 12-plus years, I've found that my sarcasm and sense of humor (if you can call it that) translated better on Twitter than it ever did in print or later as a radio host at 710 ESPN Seattle. I've made friends on Twitter, picked fights with other reporters and generally found it a good place to test out ideas and arguments and an increasingly terrible place to discuss anything important. I have more than 40,000 followers, which is not insignificant nor is it at all exceptional given the market I worked in. None of this gives you any idea about how well I've done my job in sports media, though.
Yet an individual's Twitter following has become part of our industry scoreboard. It's certainly not the final score and it definitely doesn't decide the outcome, but it is the best way I know to gain a quick assessment of someone's reach and/or significance. It's a data point that is readily accessible. It's the thing I check first when I encounter someone who's part of the sports-media industry.
But what does it really tell us? More specifically, how much does it tell us about that person's ability to do their actual job whether it is reporting news, writing stories or being part of a show? Because as important as Twitter has become in sports-media, no one is making money from Twitter and social media specialists are the only people who are really being paid to Tweet.
For most of us, Twitter is not a job, it is a tool. For a radio host, it's a way to interact with listeners outside the footprint and time slot of the show. It also is a powerful opportunity to deepen audience engagement through two-way, real-time communication. These things may help a host's job performance, but they should not be mistaken for the actual job itself. A radio host is not valuable because he or she was right on Twitter or because they were first on Twitter or because they had a viral Tweet. A radio host is valuable because of the ability to attract, entertain and retain an audience during a specific slot of time. Twitter may help you prepare to do that, but it does not actually accomplish the task.
Programmers need to understand this, too. A large number of followers may be the result of using social media well, but if you think the size of someone's following is proof they'll be a good part of your lineup, that's a set-up for failure. Just look at what book publishers have found.
An article last month in the New York Times showed how publishers have used social media followings as a weathervane of sorts for books sales. The number of followers an author has is influencing everything from what authors are paid to which books get published. This is especially true when it comes to non-fiction books. The rationale is pretty straightforward when you look under hood of that particular industry.
A publisher is the business that buys a certain book from the author, essentially making a bet that the sales of this book the author is writing or has written will more than cover the money paid to the author as well as the cost of publication and promotion of the book. A publisher wants as much assurance as possible that this book will sell sufficient copies to not just make its money back, but insure a profit. This is where the author's social media audience comes in. The follower count is being looked to as an indicator of just how many people can be expected to buy this book. After all, someone following the author is certainly a sign they're interested in what that author has to say. Some percentage of those followers can reasonably be expected to buy a book by this person. Except social media followings turn out to be a fairly terrible tool of forecasting book sales.
Billie Eilish has 99 million Instagram followers. Her book — released last year — sold 64,000 copies. If I was being catty, I would point out that is one book sold for every 1,546 Instagram followers.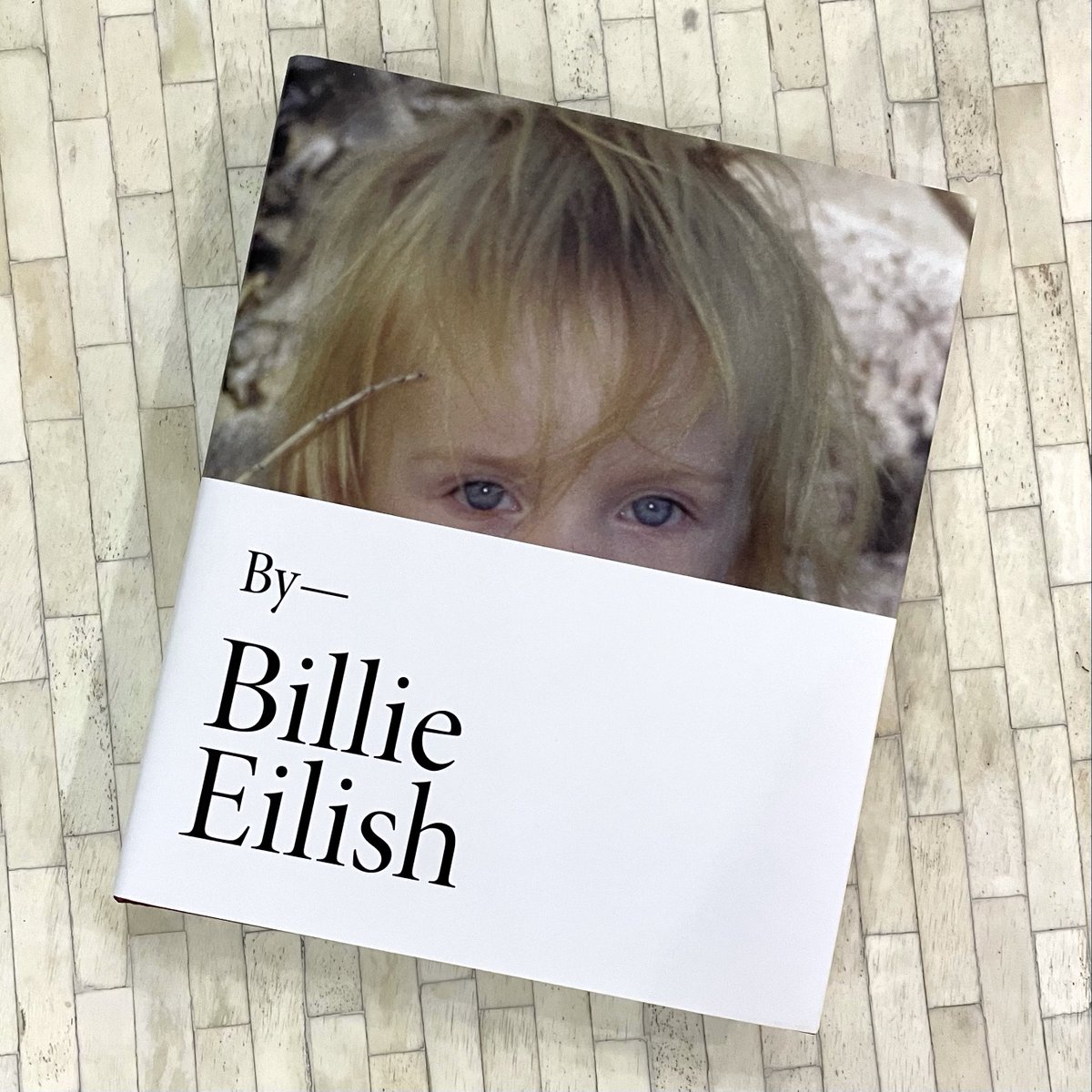 "Even having one of the biggest social media followings in the world is not a guarantee," wrote Elizabeth A. Harris.
So we should all just stop paying attention to Twitter followings, right? Hardly. First of all, it is a data point, and anyone waiting for social media followings to become LESS important probably thinks the Internet is just a fad. More importantly, having a following is certainly better than not having one as it does indicate the ability to attract an audience.
The issue isn't whether it's good to have a large following. Of course it is. The issue is how reliable that is in predicting an individual's interest or appeal outside of that specific social platform.
What programmers need to do is get smarter about how they evaluate social media followings by answering two questions:
Why are people following this particular talent? Content is the catch-all answer here. Go beyond that. What sort of content is this person providing that none of his or her peers are? Will that type of content be valuable as part of my lineup whether it's terrestrial radio, a podcast or other format? Someone who's funny on Twitter may be funny in other formats. They may also just be funny on Twitter. Are there examples of how this kind of content has worked in the past or reasons to think it will work in the future?
How likely is this talent's social media following to migrate to my medium? This is one of the trickier ones. One of the reasons for acquiring a talent with a large social media following is the hope that some of their followers will become your customers. While this is always possible, the more important question is whether it's likely.
Remember, that example of Eilish, who had 99 million Instagram followers and sold 64,000 books? Well, that number of books is actually not a bad result. In fact, it's absolutely solid for book sales. The problem was the publishing house didn't expect a solid sales performance. It expected incredibly strong sales because it paid a significant amount of money to Eilish in the form of an advance.
It's clear the publishing house made a bad bet, but the principal mistake was not about Eilish's ability — or lack thereof — to produce a book. She did produce one that was 336 pages long, loaded with family photos never seen before and while there wasn't as much text as you might expect, the sales were solid. The mistake the publishing house made was overestimating how many of Eilish's fans would become customers in an entirely different medium, and I think that's a lesson worth noting in this industry.
Unless you're hiring someone to do social media for your company, Twitter is not going to be their job. It's just a tool. An important tool, a useful one, but just a tool.