Trent Condon Is Ready For Bowl Season
"We're never going to talk politics or break down the latest craft beer. That's just not us. We're hardcore sports and that's what we bring."
It's still college football season, right?
I ask, because like so many others in the business, it feels like an eternity waiting for the bowl game to arrive for the local team. If the main focus of your show is covering a college football team that's playing in a bowl, it means the last time they stepped on the field was either late November or early December. That feels like a lifetime when the team isn't playing again until late December or early January. 
During this time, it's hard to replicate the flow and success you had with the college football season in September, October and November. The news cycle coming from each program becomes increasingly slow and you find yourself begging for any quotes or injury information leading up to the bowl game.
The real challenge is choosing how to spend the entire month of December. Do you give a hardcore breakdown of the matchup each day? Kind of hard to do that when information is sparse leading up to the bowl week. Plus, things can become really stale if you spend four whole weeks constantly using the same points to talk about the same game. Do you ignore the game entirely until the week of? Well, that doesn't make sense either, especially if you're in a college football market that craves it every day.
So what do you do?
The new early National Signing Day on December 19th helps out with football coverage, but recruiting on the radio is also not for everyone. Trent Condon has seen this problem before. Covering both Iowa and Iowa State in Des Moines, there's no local pro teams that can be used as a buffer while you wait for the bowl game. The Hawkeyes and Cyclones are always topic No. 1. Especially when both football teams are in postseason play.
When I contacted Condon, I had no idea he was in the middle of a transition we see so many times with hosts in the month of December. He hasn't done a show in a few weeks, because he accepted an on-air position with 1460 KXNO and is waiting for his first day back behind the mic. It's the station he's always strived to be at in the state of Iowa and I couldn't be happier for him. So, that means the point of this article stayed with how you keep your listeners engaged throughout the long game-less drought of December in a college football market, but also how you can stay fresh while in a job transition.
Starting January 2nd, will be Miller and Condon on 1460 KXNO, every weekday from 10:00 a.m. to noon. Luckily, the duo won't have to worry about filling hours during the lull of no football games, but being in the market for 15 years, Condon still has an idea on how to handle such things.
TM: Since there's such a long stretch since both Iowa and Iowa State have played their last game, how do you keep the momentum of college football season going during the month of December when neither team is playing games?
TC: Really, the best news for both programs is that the basketball teams look to have taken a big step forward. What Iowa did in New York City, beating UConn and a ranked Oregon team to win their tournament, as well as Iowa State winning a couple of games in Maui despite having injuries and suspensions. Both teams missed the NCAA Tournament last year and it looks like both will be back there. Because of that, it has helped build a bridge and has brought us the opportunity to really cover the basketball teams before we get to the bowl games.
TM: How much did you initially start talking about Iowa State vs. Washington State and Iowa vs. Mississippi State after the games were announced? Did you hit on them big, take a break and plan to come back to it? Or has it been full-coverage for the last three weeks?
TC: It's funny, because you have your initial thoughts. For Washington State, it's Mike Leach and they throw the football around. There wasn't a deep dive into things, but more of an overview with things. Same thing with Mississippi State, really good defense with couple of guys that are first-round talent. You just give the overview without going with a real deep dive in.
I think here in the next week is when you really start to get into the matchups and go even deeper into things with the X's and O's. I think that's how you try do it because you don't want to do everything right away, but you do want to keep filtering things in throughout. Another good component has been the excitement from the Iowa State perspective. The Alamo Bowl is not a New Year's Six game but this is the biggest bowl Iowa State has played in since the Peach Bowl in the 1970's. The excitement that has gone along with that, including the way that fan base travels, how many people that are making the long trip, that's also been a huge talking point, the excitement of this fan base and how pumped up they are.
TM: Building on that, have you found that the conversations over the air have also been about the bowl destinations themselves? Like talking about San Antonio and Tampa Bay and what's to do in those cities during bowl week?
TC: I know right away on our drive-time show, the director for the Alamo Bowl was on.  I've heard various people on the show that are from San Antonio and cover the Big 12. That's something that's being done to help the fans. But that talk really has been bigger for San Antonio than Tampa Bay, because it's the first time Iowa State has ever been to the Alamo Bowl and Iowa has been to the Outback Bowl like four times in the past 11 years. If you're an Iowa fan and go to bowl games, you've probably been to Tampa before. It's really been more about San Antonio from that aspect. 
TM: What about travel-wise for the station? How do you decide what bowl game to cover and be on-site at?
TC: Well, our drive time show is kind of split between Cyclone and Hawkeye coverage. Chris Williams, who runs Cyclone Fanatic, he obviously is with the Iowa State side of things and will be with them in San Antonio. Ross Peterson, who hosts a show that's been on for decades after Iowa football games, he has the Hawkeye perspective on the show. Those guys kind of split things that way, and because of that, one guy can go to one place, the other can go to the other.
Another thing, is that if you really wanted to and had the budget to do it, you could go from Des Moines to San Antonio to Tampa Bay and back home to make it work. There's enough days in between to make that work. If you have the budget, of course. 
TM: Give us a preview on your new show and what's going to happen
TC: I'm making the transition over to 1460 KXNO, the longest standing all-sports station here in Des Moines and really, the most well-known sports station in Iowa. I'll be hosting a daily program from 10 a.m. to noon with Ken Miller. Ken was the one that helped bring sports talk radio to Des Moines. Over 25 years ago, many people in this market laughed at him. You're going to talk about sports? You're going to do it at a local level? Those were things he heard.
It has ballooned since then. When he came in here and started this, people didn't think it would last. Here we are 25 years later and not only has it lasted, but it's thrived in this market. When I started in this market 15 years ago, KXNO was the ultimate destination. This was the place you wanted to go and be in this state. They have the most listeners, but more importantly, they understand sports and what it takes to succeed.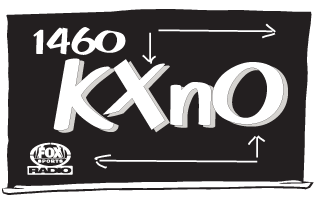 Ken and I have worked together before and I love it. We're very simple guys that just want to talk about sports. We're never going to talk politics or break down the latest craft beer. That's just not us. We're hardcore sports and that's what we bring. I know that's not for everyone but that's ok. We're going to put sports at the forefront of everything we do. 
TM: Has it been very long since you did your last show?
TC: It was the last Friday in November. It's been tough being off that long. We had the Iowa-Iowa State basketball game and at the end there was pushing and shoving going on. I wanted to talk about it! I was sitting there at home one night last week watching an NFL game and someone went for 2 points. I ended up going on a 10-minute tirade while sitting on the couch with my wife and she told me, "You have to stop. You just have to stop. You need to go do a podcast or something."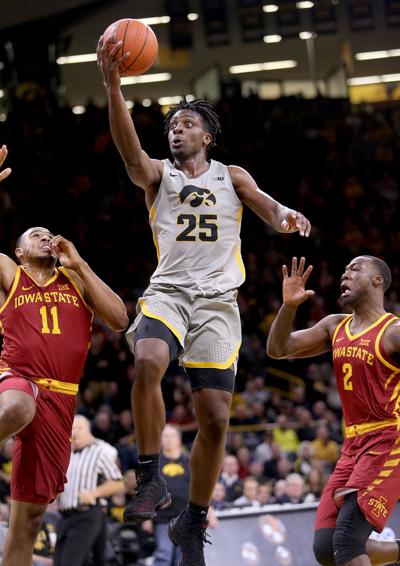 Well, I've been doing that and Ken (Miller) and I got together last week and did one. I do some Hawkeye podcast with a few of my friends, so there's a few things that I do to keep myself in the flow of things but I miss flipping on a microphone every day and getting to talk. At my old station, I was on five hours a day. You go from being on five hours a day to none, and you find out how much you miss it. I'm just happy to talk to you right now!
TM: I'm sure you're not the only host going through this transition of being on the sideline while waiting to join your new station after the new year. Is podcasting the best way to stay fresh during a time like this?
TC: Yeah, I think that's a perfect way to do it. Especially if you have the ability to do it at the station that you're about to be a part of, like I have going right now. Because of that, people are still listening to you, even though it's not going out over the radio.
People think it's easy to just pop on a microphone and talk about sports. There's a lot more that goes into it than just that. I didn't do anything for 10 days when it pertains to talking about sports. When I got back to doing the podcast, it took a couple of times to get revved back up and into it again.
Absolutely, keep yourself involved and engaged to stay fresh. I found myself, a couple of nights, flipping off a college basketball game involving a Big 12 team because it was boring. It wasn't that big of a deal, but I know I can't do that for a whole month. You can't shut yourself out from sports completely, because you'll come back and be lost. You can't do that.  
Ron Hughley Wants to See Change In a Major Way
"I am super motivated by having more people that look like me having a chance to be able to get into this business."
One of the most interesting aspects of sports is that no two paths are the exact same. Dallas Mavericks star Luka Doncic is a former No. 3 overall pick from Slovenia. Boston Celtics stud Jayson Tatum is also a No. 3 overall pick, but he was born in St. Louis and went to Duke. Miami Heat forward Jimmy Butler (No. 30 pick) and Golden State Warriors forward Draymond Green (No. 35 pick) are both late-round picks that have made multiple All-Star appearances. However, Draymond has only played for the Warriors while Butler is on his fourth NBA team.
Athletes might have similar experiences along the way, but their journeys often differ. The same is true in sports radio. There are many different roads that zigzag all over the place. Ron "The Show" Hughley definitely has a unique story; he got his start in sports radio at the age of 30 and in six years he ascended to radio market number six, his current home, Houston, Texas. Everyone who has that career path please raise your hand. Okay, you can put your hand down now, Ron.
The Show currently hosts afternoon drive on SportsRadio 610 in the same city Butler was born. One of his former program directors says Ron has a screw loose in a good way. The Show's background and perspectives are different than the bulk of sports radio personalities. We had a very open conversation about the state of the sports talk industry and what Ron wants to see change. Enjoy!
Brian Noe: Where are you originally from?
Ron Hughley: I'm from Kansas City, Missouri. Born and raised there. That's where I started my career as well. I grew up a fan of all those teams. Still a big, big Kansas Jayhawk fan. You know I'm feeling really good after the national championship. That's me. A guy who very much loves where he's from, just like many Kansas Citians.
BN: How do you think it would play in Houston if you were still a die-hard Kansas City Chiefs fan?
RH: Well hell, Brian, they think I am still. [Laughs] No matter what I say, 'Go back to Kansas City. You just talk about the Chiefs.' People here still believe no matter what I say, 'Just go back to Kansas City. You love the Chiefs. You love Patrick Mahomes.' I will tell them I'm not a Chiefs fan. I'm happy for my friends and family who are still die-hard when they won the Super Bowl, but it wasn't the same way for me like in 1995 when I was hanging on trying to believe that Steve Bono could lead the Chiefs to a championship. Or in '97, that Elvis Grbac could lead them to a championship. I just didn't have that same feeling. But I'm happy for my family and friends. These people here in Houston, it doesn't matter. 'He's from Kansas City. He's a Chiefs fan. He has to be.'
BN: What would you say is unique about your radio path?
RH: Started at 30. I did some small stuff at MTSU (Middle Tennessee State University) in Murfreesboro. I mean small. I've always been into sports. I didn't even know sports radio was a thing until I was in college. I never listened to sports radio in Kansas City growing up. I knew [Jason] Whitlock was a writer. I didn't even know he hosted at 610 [SportsRadio] where I got my start. I was 30 years old and I remember my first son was like five, six months and I was getting up to go to church on a Sunday morning. I was like, man, I've got to do something. I had worked for 10 years at that time with at-risk youth. That was kind of a passion. I had worked with the YMCA all the way in high school and college and then I worked at a children's mental hospital. When I moved back to Kansas City I started listening and Nick Wright was on. That was the big thing I was listening to. I was 30 and I was like I need to give this a shot, man. My situation with my wife allowed me to take a chance. I remember being at church. I shot Carrington Harrison — me and him have a mutual friend — I just shot him a Facebook message at 9:30 in the morning. He responded immediately and said he would meet with me and give me some advice. He told me to just have a demo of some sort. I called a buddy of mine who was a music producer and he helped me out doing some production for me. We did like one 30-minute podcast. I put it on Twitter the next day. Carrington then hit me up like five hours later and was like 'hey, do you want to come in and see how I do a show?' I'm like 'sure.' I came in the very next day and he introduced me to John Hanson who I forever give my career to. It's a shame that he's not working in the industry right now. He is one of the best minds out there. He was the perfect person for me to run into. I don't think there was another program director sitting in that seat that would have got me. I met with him for like 20 minutes. He was like you'd have to start at the bottom if you started here. You'd have to be a board-op. I'm like, cool. He was like you have a demo or anything? I'm like yeah, I do a podcast. I did one episode the night before. He had me email it to him. I left. I went on with Carrington and Ben Heisler and continued to have them put the show together. About 30 minutes later he came in and he was like 'you're sure you've never done radio before? This is one of the best demos I've ever gotten in 20 years.' From that point he still didn't bring me in. He made me do another one and come back the next week. We went over it. Then people just started flying off. One of his board-ops quit that very week so then he found space to hire me. I just kind of moved up from that point on.
BN: There's been a lot of talent in KC. What's something important that you picked up along the way from your time there?
RH: A lot, man. Danny [Parkins] is one of the best to sit and watch do it. I will never forget, one of the big things from Danny was you've got to win the big day. Every day you've got to put together solid shows, but if there's a big day where the Chiefs are drafting Tyreek Hill and the city's going nuts, how do you win that day? Opening week, how do you win that? Or some breaking news hits, Alex Smith gets traded and now we know they're going to go with Patrick Mahomes. How do you win the big day? Because the winning of the big day brings people to say okay, that's where I need to be everyday. Also John Hanson saying different is good. Keep being you. He would tell me all the time you've got a screw loose in your head and it's a good thing. I think just a difference in how I approach things. I wasn't classically-trained so I never tried to do that. My perspective as a black man in this industry is kind of different anyway. I would bring in a lot of church elements on the show. Those were two big things that I picked up from guys there in Kansas City.
BN: How did you transition from KC to Houston?
RH: I got fired in Kansas City. It caught me off guard. I did not see it coming at all. None of us on the show saw it coming. I was the only one off the show that didn't continue with the company. At the time, I'm fresh. I'm 34, 35 years old but not very old in the business. I don't know the business. At this point this is the first real adversity that I've ever faced in the radio business outside of me not feeling like I'm rising to a spot fast enough. It was a tough thing. I didn't understand it. I knew we had a good show. We did so many things that I don't even know have been done in Kansas City or much in radio. I'll stand by it right now to this day. But they felt like I didn't fit with that market, which is odd. I was the one from that place, but they didn't feel like it with that market. Now I understand why they had to let me go. There was a spot for Vern [Josh Vernier], he was the pre and postgame Royals guy that everybody loved him for and you can slide him back there. There was a spot for Serda who was the producer. For me, what am I going to do? If I'm not going to host, what am I going to do? I was fired there, caught off guard and I was in an odd situation. At this point we have two children and my wife was pregnant with our third. Thanksgiving was the week that it happened. It was a really odd time and I remember talking to John Hanson. He had moved on to Minneapolis, Steve Spector was the program director at the time. I remember talking to John and he said 'well, welcome to the radio business. It's started now that you've gotten fired.' It was a weird time and I gave myself probably about a week to be in my feelings. Then we've got to get it going. I got some calls from people. I talked to Jason Barrett extensively for a while about things. I met some really good people in the business. Maybe a month-and-a-half after, Armen Williams is on my voicemail talking to me about an opportunity in Houston. I remember I talked to Armen probably every day for about two weeks on my drive home from work. Just getting to know each other. I remember then talking to Clint Stoerner on a lunch break about things. Then they ended up bringing me down to do a test show, see how I would like Houston. After that, they wanted me to come down. I had to talk with the wife and see how that was. All of our support system was in Kansas City. Her parents, my parents. Both of our families live in Kansas City. We were about to have three kids and my wife had a great job where she was potentially going to take over as the CEO of the company. That was the track she was on. We had to make some real tough family decisions but it's worked out very, very well for us. It's one of the best decisions that we've made.
BN: That's great, man. How would you compare the general vibe of the sports radio markets in Houston and Kansas City?
RH: It's the craziest thing, Brian, I'm going to be completely candid here. I started to agree with Spector and Hanson a little bit about what happened with Kansas City. The thought was maybe my style and bringing the black church elements into it, the references that I would use or things of that nature, maybe didn't play as well with the radio audience in Kansas City. Then coming to the most diverse city in the country in Houston, maybe that plays differently. But the thing that surprised me is it doesn't. The very same listener base in Kansas City feels very similar to the same listening base in Houston even though it's the most diverse city in the country. The radio listenership does not seem to represent what the city is. It was a very similar thing. Some of the response I get is very similar to that in Kansas City. I look at those things and that's really frustrating. It sometimes gets me frustrated thinking that in the business, we're really catering to the same audiences no matter where you are in the country. That's one of the things that gives me a lot of motivation right now. Before this, my whole mindset was let me get this as high as I can. I'm in a top-10 market. Where can I go? How can I take this as far as it can go? Can I replicate what Nick Wright has done? That has completely changed now knowing the business and being in a different market.
BN: Where has your focus shifted to now?
RH: For me the number one thing that I want to see change is being able to put out the content that I want to put out, and having conversations that I want to have without feeling like I'm scaring people or I've got to temper myself because this audience won't listen. I want to see the radio audience change. I know I may be being bullish on that, but I am so motivated that there's more inclusion. For instance, this is something I've carried with myself, and I'm not throwing any shade toward Barrett or anything, but one of the things I look at every year is the top 20 that Barrett does. There were 260 available host seats and 29 were minorities on that list. Twenty-nine out of 260. That was something that jumped out to me and that's a number that I carry in my head that I want to see change. It's really eye-opening to see who believes those are the best shows because those are the people who make the decision to bring that in. I get it. Hey, this is what the audience wants to hear so I've got to put that out there. But man, it's 2022. I want to see that change in a major, major way. We're still pushing toward one audience. That's my big motivation is to see that change. The example I give all the time is I want to be able to freely use Martin references just as anybody uses Seinfeld references. Right now, I feel the audience, it goes right over their head. That's my goal and dream in this business.
BN: You're unique and that's great, but there are some people who don't like different. What has your experience been like dealing with some people that might voice their frustration with you being different?
RH: It has happened. As you know change is hard and there are some people who are set in 'this has been sports radio and this is how it has to be and this is the sound.' I'm always this — and it sometimes gets me in trouble — I'm going to be me. At least I'm going to try to; I'm going to be me. I think when I first got here to Houston, I felt the pressure of, all right, I've got to make this job work. I just uprooted my family. My son is about to start his second different school in elementary school. I've moved my wife. I've got to make this work. That was maybe the first time I felt that way. But I just think eventually, I've got to be me. What's gotten me here was being Show, was being me. There are going to be some people who don't like it, but I eventually wear on people like Steve Urkel. I wear you down. I get this a lot: 'I could not stand you. I just did not understand you. You were so loud. But the more I listen to you, I get it and I like it.' I grow on folks and as I said I am just hoping also that the audience starts to kind of change and move over as well. We add more people so we're not just having the traditional sports radio listener, that it's more all inclusive and my style isn't as wild or crazy sounding.
BN: Future-wise, what do you think would make you the happiest in sports radio or beyond?
RH: The thing that would make me the most happy has really changed. Moving to Houston really brought that up. I feel like before coming here and learning more about the business and everything about it, I was just living what I thought other people were doing. Hey, it would be great to have a gig like Bomani [Jones]. It would be great to get to a place like Nick [Wright] has. I think now for me the most important thing is doing the type of show that I want to do, putting out the type of content and having the conversations that I want to have. I am super motivated by having more people that look like me having a chance to be able to get into this business and to get different perspectives. And not just me, any minorities, women, anybody with just different perspectives in this business. That to me has been more important over the next 10 years for me than getting to a national level like I thought it was. That's what I thought it was before coming here, but that has changed for me.
BN: What if Houston or some other market brings in a radio host who's a white guy? With what you just explained about inclusion, what would be your reaction when you want to see things change and it's not happening? 
RH: I'm not saying any of those guys aren't capable and aren't good. I don't have an issue with it. I think it's just better if we had more perspectives. I think the audience is going to change if you have more perspectives. I'm going to be real with you, I think a lot of the reason why I didn't know anything about sports radio growing up is because the people who controlled the radio were listening to people who they felt shared the same things that they shared. There were 29 out of the 260 available seats and we're talking about this huge Brian Flores lawsuit. I'm not saying everybody has the same views because my views are probably very similar to what Danny Parkins' views were. I remember getting in the car and listening to Parkins immediately. That was one of the first things I wanted to hear. More times than not you're going to have a similar perspective being pushed out about a very serious thing, or in many cases because of the audience, that topic is thought to be kind of dangerous or we might scare or run people off so hell, they may just brush past it and not really talk about it. I think that needs to change. I feel like some things that I want to talk about or I have a perspective on are things that could be considered too scary for listeners or could be considered to make listeners uncomfortable enough to not want to listen. But I can tell you a whole lot of people that look like me, if they heard that I was on, they turn it on. That's a perspective that's not heard and when you've got 29 out of 260, it's hard to get those other perspectives. I don't have anything against hosts. Sean Pendergast that I work with is amazing. Seth Paine is great. Clint Stoerner, I work with every day, is great. Landry is great. I'm not talking about that. But at some point, man, 29 out of 260. That's got to change.
Kevin Burkhardt Is Broadcasting's Most Unlikely Success Story
"To go from a car lot to the main NFL on FOX booth in less than 20 years is about as likely as one quarterback leading his team to seven Super Bowl wins."
There is always something appealing about the 50-75% off rack in a clothing store. It is the hope against hope I can find a shirt in my size that doesn't look like a 1980's Bill Cosby sweater and a velour tracksuit had a baby. That is not where FOX went shopping for Tom Brady.
Nope, FOX paid top dollar for their newest NFL analyst. Though the actual number first reported by Andrew Marchand of the New York Post (ten years, $375 million) hasn't been confirmed by FOX, it is safe to say Brady will be the highest paid sports analyst in television history. "Will be" because he has that pesky little roadblock of finishing the greatest NFL career we've ever seen first.
I'm glad Brady could finally catch a break, looks like things are turning around for the poor guy.
The reason Brady is even being hired is that FOX is in the relatively unique position of having an entire booth opening for their top NFL game telecast with the departure of Joe Buck and Troy Aikman to ABC/ESPN. The closest thing we've seen to this situation was the 2006 move from ABC to NBC of Al Michaels and John Madden. Of course, ABC was moving Monday Night Football to ESPN at that time and the break felt a little more natural.
As another side note, that was the Al Michaels/Oswald the Lucky Rabbit trade. Yes, one of the greatest play-by-play voices in television history was traded from ABC to NBC for some Ryder Cup rights, an Olympic highlights agreement and the rights to a cartoon rabbit. Oswald, of course, was the forerunner to Mickey Mouse. That must be the cartoon equivalent of what it was like being the opener for The Rolling Stones. The house lights are up, the single guys are hitting on the single ladies and everyone is coming back from the concession stands ready for Oswald to shut up so Mickey can take the stage.
What this has created for FOX is the search for the play-by-play partner for Brady, the role 46-year-old Kevin Burkhardt has earned. You'll notice I said "earned" instead of "was given". No, Burkhardt has absolutely worked his way to the top of the FOX ladder, starting by covering local high school football in New Jersey. In fact, my favorite part of this story is Burkhardt, not Brady.
Burkhardt is as good an example of perseverance paying off as you will find in sports broadcasting. As Richard Deitsch once profiled for Sports Illustrated, just 15 years ago, seemingly having given up on hitting it big, Burkhardt was selling cars for Pine Belt Chevrolet in New Jersey. His silky smooth voice has been one of the reasons Burkhardt has climbed the FOX ladder but can you imagine him describing what is under the hood of a 2005 Chevy Suburban? Or him saying, "We have cars for every price range starting as low as $10,000. From ten to 15 to 20, 25, 30, 35, 40, 45, 50…"
To go from a car lot to the main NFL on FOX booth in less than 20 years is about as likely as one quarterback leading his team to seven Super Bowl wins. Maybe that is why this pair will work. Brady, himself, was fairly close to using that business degree from Michigan. If not for a fortuitous draft pick and a Drew Bledsoe injury, the car salesman-sixth round pick broadcast team may have never happened.
Burkhardt's climb is a lesson for young people looking to break into the sports broadcasting field. I'd be writing this from my summer home in Santorini, Greece if I had a dollar for every time someone asked me how to get on the air in sports radio or TV. My answer is the same every time: go to your local radio or TV station that carries high school sports and tell them you'll volunteer to be part of the production. Trust me on this, local stations make good revenue on high school sports and are looking to produce it as cheaply as possible.
I did that when I was in college at Jacksonville State University and worked my first football season, 14 weeks, for a free game of bowling and a free meal for two at a local bar-b-que joint. I can't calculate now how much that bowling and bar-b-que has been worth to me since. I was able to get on the air, learn the craft and make all my early mistakes in a very forgiving environment.
The local high school broadcast teaches you how to adapt to unforeseen circumstances. You will, at some point, call a game from a booth shared with a member of the home team's quarterback club, a man who lives for the free pizza and cookies in the Friday night press box. He's certain the game officials are either blind or on the opposing team's payroll and doesn't care if your crowd mic hears him yelling it.
That's if you are fortunate enough to have a spot in the actual press box. When I was in college, doing high school play-by-play on WHMA-FM in Anniston, Alabama, we once were told there was no room in the home team's press box for a state playoffs semifinal game. We convinced the station's sales team to go to the local equipment rental store and negotiate for us to use a scissor lift at the stadium. They delivered it for us and it became our perilous mobile broadcast booth for one Friday night.
The lessons learned in those years shaped my career. Those same types of lessons were also the building blocks for the man who is now slated to call the biggest games on FOX, including the Super Bowl, for the foreseeable future.
It is crazy to think a man drafted 199th is now paired in one of the biggest jobs in sports TV with a man who once tried to convince people to add on things like the Platinum Level Pine Belt Chevy Service Agreement. Those are the stories we love in sports. Now, those two will tell us those types of stories for years to come.
Patrick Beverley Announced Himself As the Next Sports Broadcasting Star
ESPN shouldn't have let Beverley leave its studios without signing him to a contract that put him in an analyst role as soon as his playing career is over.
Last week, Fox Sports announced the signing of what the network hopes is the next sports broadcasting star in Tom Brady. More dazzling headlines came from Brady's mega-deal with Fox, though the network disputes the 10-year, $375 million figure reported by the New York Post's Andrew Marchand.
This week, however, viewers may have seen the emergence of another future sports broadcasting star. And unlike Fox, ESPN didn't tell us NBA player Patrick Beverley would be an impactful commentator based on name recognition and contract size. The network showed us Beverley's talents and capabilities with sharp, biting opinions on its Monday daytime studio shows.
Beverley, who played this season for the Minnesota Timberwolves, has long been known as one of the NBA's most provocative and irritating defenders. Coaches regularly task him with checking the opposing team's best player.
He obstructs opponents physically with quick footwork and hands that result in steals, blocks, and rebounds of missed shots. But he also throws players off their game verbally and mentally, getting in their heads and forcing them to think about matters other than the game at hand.
That talent for highlighting weaknesses and insecurities in opponents serves him well as an analyst, which Beverley demonstrated by skewering Phoenix Suns guard Chris Paul during appearances on Get Up and First Take. On the Monday morning after the Suns' shocking 123-90 Game 7 loss to the Dallas Mavericks in the NBA Playoffs, the NBA guard went beyond stating that Paul had played badly.
Appearing with JJ Redick, Beverley could've said something obvious and safe like the Suns needed their leader to score more than 10 points with their season on the line. Paul needed to elevate the rest of the team and make them better. But given a national platform, Beverley pushed harder than that.
"They benched the wrong person," Beverley said, referring to center Deandre Ayton playing only 17 minutes (and less than four minutes during the second half) in what Suns coach Monty Williams called an "internal" matter.
"They should've benched Chris… Once you see they started attacking Chris early and that might become a problem later on, you need to see how my team works without Chris in the game."
On First Take, Beverley continued his criticism of Paul, especially his defense.
"There ain't nobody worried about Chris Paul when you play the Phoenix Suns, nobody in the NBA," Beverley said to Stephen A. Smith. "He's finessed the game to a point where he gets all the petty calls, all the swipe-throughs at the end.
"We wanna be really honest? He should've fouled out. The last game, too. You see the replay against [Jalen] Brunson, hit him on the shoulder, hit him on the mouth, ref don't call anything. If that's me, 'Oh, review it! Flagrant 1!' If that's him, they don't call it."
Beverley went on to say Paul can't guard anyone and called him "a cone" that stays still while opponents run around him. That is scathing commentary coming from a current NBA player, criticism not typically heard on a studio show.
Yet if Beverley sounded bitter and resentful toward Paul, it's because he is. The 10-year veteran holds an intense grudge against the Suns guard going back to when they faced each other in high school and college, which he explained to Redick earlier this year on his podcast, Old Man and the Three (via Awful Announcing).
"Chris, he does slick s**t," Beverley told Redick. "People don't know, that's a little dirty motherf***er, man. Chris know that too, man. I know you don't want to say it, but I'll say it for you, though. I know he was your teammate."
Paul wasn't the only Suns player targeted by the guest analyst, however. Besides saying the entire Phoenix team was "scared," especially of Mavericks star guard Luka Dončić, Beverley had plenty of criticism for Ayton, saying he was "OK" after Redick called him "fantastic" on First Take.
"I'm all about greatness," Beverley said (via the Arizona Republic's Duane Rankin). "What would Wilt Chamberlain do? What would Shaquille O'Neal do? Get it off the rim. Y'all don't have him in the pick-and-roll, I'm going to get it off the rim. I'm going to go get it. I'm going to go get it."
Ayton only scored five points in Phoenix's Game 7 loss. By "get it off the rim," Beverley meant that there were plenty of opportunities for offensive rebounds and putbacks with all of the shots that Paul and Devin Booker missed. (The two shot a combined 7-for-22.)
ESPN shouldn't have let Beverley leave its South Street Seaport studios in New York City without signing him to a contract that put him in an analyst role as soon as his playing career is over, as Fox did with Tom Brady. Actually, the network should make sure Beverley appears across its daytime schedule while he's still an active player, as Turner Sports does with Draymond Green. And why not on NBA Countdown as well?
Fox drew the headlines last week for signing Tom Brady to its top NFL broadcast team without having any idea if he will be good at calling football games. He received a reportedly massive contract to prevent him from going anywhere else after he retires, and Fox is banking that casual fans will tune in out of familiarity and curiosity.
Patrick Beverley doesn't have that kind of mainstream recognition. The NBA isn't as nationally popular as the NFL. And studio analysts aren't typically as well-known as game commentators. But maybe that's more true of football. Who is the most famous basketball analyst? It's Charles Barkley, by far.
Barkley is known for his candor and pointed opinions, which stand out in a studio setting far more than they would during a game broadcast as the action keeps moving. His jokes and jabs can be easily captured in video clips that play well on social media and have a shelf life on YouTube. ESPN has never had that kind of personality for its NBA coverage. No matter how hard it's tried, the network has never produced anything close to Turner's Inside the NBA.
But ESPN, whether realizing it or not, may have found its guy in Beverley. Put him on NBA Countdown and it instantly becomes a better program. Let PatBev argue with Stephen A., as he did on Monday's First Take, and the pregame show is something that generates buzz and conversation.
Maybe Beverley, Redick, and Stephen A. would make for a good post-game show, something ESPN has never done while Inside the NBA shines in breaking down what just happened. Yes, there's SportsCenter and Beverley could appear with Scott Van Pelt afterward. But a strong NBA postgame show could become a key part of the overall package. What if SVP played moderator as Ernie Johnson does with Barkley, Kenny Smith, and Shaquille O'Neal?
Doesn't that already sound better than what ESPN is doing now? Don't let PatBev get away! He could be the network's next big, must-watch star. Especially if he has grudges against more NBA players besides Chris Paul.