Warren Kurtzman Knows What You Need To Know
"If you're a sports station and you aren't the market's only sports station, that creates the need to do research even more often."
Warren Kurtzman is the President of Coleman Insights. While he will not be on the panel on inside vs. outside thinking at the BSM Conference this week, his presentation will involve some of those same themes.
He wrote a piece for Coleman's blog on Tuesday titled "Sports Radio and the Margaritaville Problem." In it, Warren compares the rise in popularity of sports gambling, MMA, and eSports to a Jimmy Buffett concert. How sports radio approaches those those competitions and their growing audience is similar to a classic rock station trying to figure out how to cater to the 20,000 misguided souls that for some reason have decided Jimmy Buffet concert tickets are a good investment.
When he is on stage Thursday morning, Warren will talk about the information and insight regular research and audience analysis can give a programmer when he is trying to think like his listener.
We spoke on Tuesday we covered an array of topics including why some programmers push back on research, how stations should look at their competition, and why programmers in sports and news talk radio didn't think research was an option for them in the past.
D: Are stations still investing in research the way they should be, or do you find that as more stations become part of the same five or six corporations research becomes less and less of a priority?
W: Our business is really strong, and I think that is a good barometer of the level to which radio stations are utilizing research. Are they doing as much research as they should be? Probably not, but I am not the most objective person on that front.
The one thing that is interesting is that I think there had been, in the past, the mindset that non-music stations didn't need to do as much research. I think that has started to change. We have a number of significant sports stations that are clients that are doing a lot of strategic research and a lot of content research. I look back at our business ten years ago, and that is not something a lot of these stations were doing, so in the sports realm, if anything, I think the use of research is on the rise.
D: Was the idea behind that that there's not a lot you can do when your programming is just following the news of the day?
W: That could be part of it. I think there was also this idea that talk is just not researchable, which we have been able to demonstrate to clients just isn't the case. There are a lot of different approaches that sports stations can and do take in terms of how they offer their content and how they brand themselves, and research can tell you which is the right one from a strategic standpoint.
I also think it was the idea of "well, how do we do this?". You know that from a music standpoint you can do music testing, but how do you do that in spoken word formats and in sports specifically?
We've been able to demonstrate that, with some of the examples I will show on Thursday, that there's a lot of things you can do to research the sports format and make better decisions when you have good data on what the audience wants and what it perceives.
D: Will most of your presentation focus on play-by-play or will it focus on the day-to-day programming of a station and what individual shows sound like?
W: Oh, much more about the day-to-day. We'll talk about things like how do you deal with the changes of how the listener is consuming sports and the kinds of sports he is consuming. What kind of role should things like MMA, eSports, and sports gambling play in the content mix that your station offers?
There's some interesting research we have done about the role of updates. Some radio stations, like The Fan in New York, you get that 20/20 update three times an hour. Other stations have completely abandoned giving updates including scores. So we talk about what is the right choice for your station on that front.
What kind of personalities does your audience want? What is the hierarchy of sports and teams in your market? You and I are in Raleigh. Can you talk about the Hurricanes or do you need to do a steady stream of ACC basketball? Those are the kind of answers that can guide the content a station offers.
D: That is interesting. It reminds me of a conversation I had with Carl Dukes of 92.9 the Fan in Atlanta. We were talking about the way that station approached the MLS.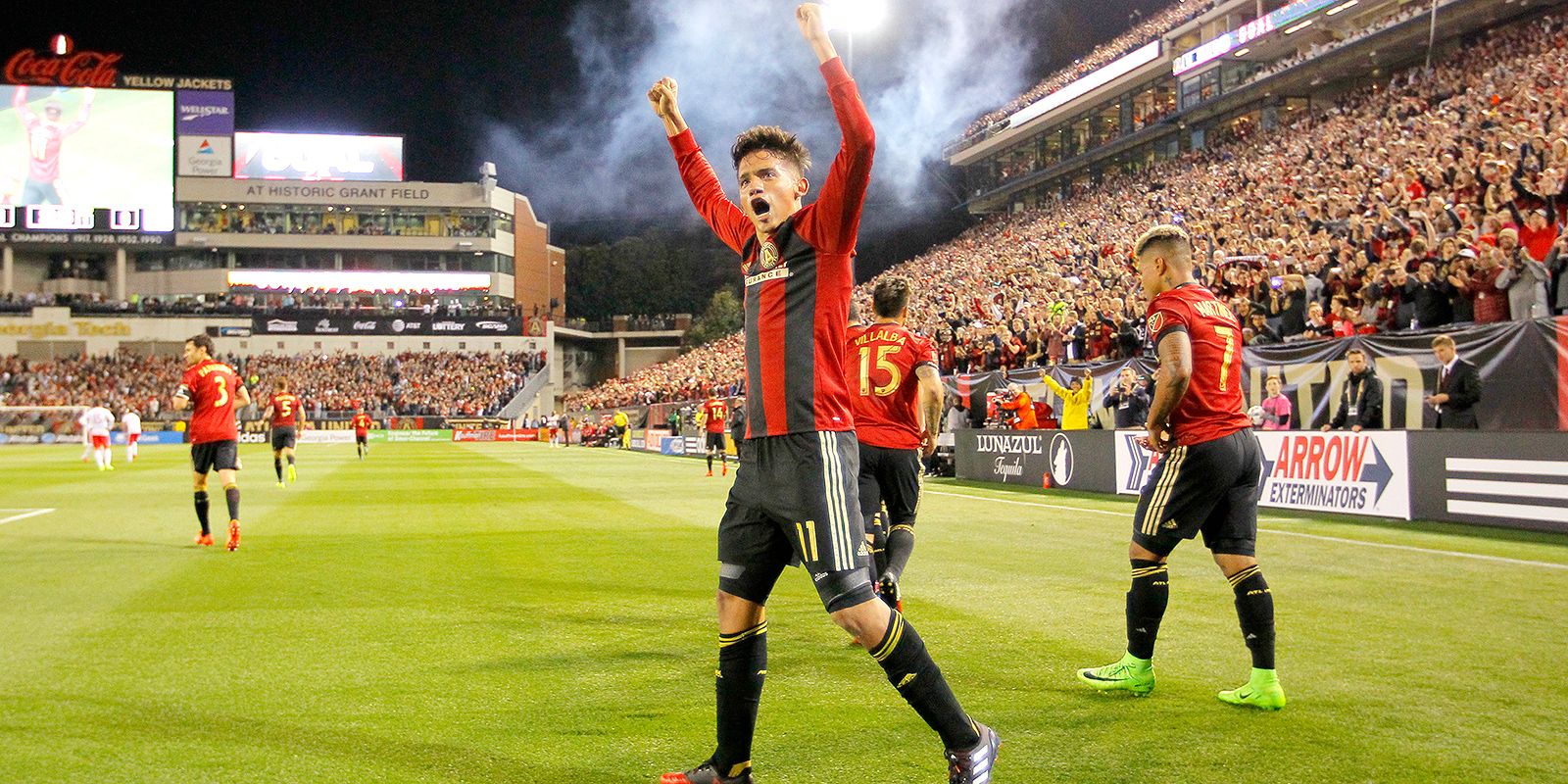 It took their station becoming the flagship of Atlanta United for it to really invest in soccer, but Carl found that as he did, he found that who was listening and who was calling changed. The average listener that wanted to have a conversation about Atlanta United was younger than the guy that wanted to talk about the Braves or Falcons.
I wonder how often you see push back from programmers when you talk about a new team in town or the way the popularity of sports gambling has grown. Do you talk to people that need to see the positive impact on these things before they buy into what the research is telling them?
W: Well, I think you see that when people do research for the first time. You know, programmers that don't have a lot of experience with research, when they get data that may be a little counter to their intuition, they may be a little bit suspect of it.
Those that do research on a regular basis, and do research that comes with good interpretation, they learn that this is objective data and it is more accurate than their gut instinct. That isn't to say that gut instinct isn't important. The best programmers are the ones that use science and art in the appropriate combination.
The degree of pushback, though, comes down the more the programmer does research and makes decision for his or her station based on what the research has told him.
D: Is there a schedule for regular research?
W: It varies a lot based on market size and competitive landscape. I would say most of our sports clients are doing a big strategic study every 18-24 months. In an ideal world, they would do one every year, but from a budget standpoint, that often isn't feasible for a lot of these stations.
The one thing that doesn't often have a time frame that they can be doing between those studies is looking at content. That is often going to be driven more by the station's needs at a particular moment. If you have just added a new cast member to your afternoon drive show, that is where content research in the short run might help you. You can understand what impact this new cast member is having, positive or negative. That isn't as time-bound as being disciplined about doing regular research at a minimum every two years.
D: You mentioned that competition is one of those factors. How much should your research focus on your competition in the market?
W: Oh, it's vital. If you're a sports station and you aren't the market's only sports station, that creates the need to do research even more often.
There are plenty of examples of a market that let's say has 3 professional sports franchises, and one of them clearly has the listeners' hearts and commands the most attention. Obviously you want to devote a lot of content to that team or that sport, but if the other station in the market has built its image around that, then you have a choice.
Do I counterprogram? Do I become the station that is invested in the other two teams and cover the leading team just to the level that is necessary to have credibility as a local sports station?
Understanding what the tastes are and what the local perceptions are becomes even more important when you aren't the only sports station in town.
Keith Moreland's Broadcasting Fills Void Left by MLB Career
"When I got through… I wanted to do something with my life and I get that same feeling with broadcasting."
Sports color analysts are more often than not former players. This has been a consistent norm across sports broadcasting at all levels. The analyst is there to add "color" to the play-by-play broadcaster's metaphorical and verbal "drawing" of the game. For former MLB slugger and catcher, Keith Moreland, this was the surprise post-playing retirement career that has boosted him to a key figure in Austin media and national media alike.
Moreland played football and baseball at the University of Texas before making his way to the MLB for 12 years with key contributions to the Philadelphia Phillies and Chicago Cubs in the 1980s.
Moreland reminisced on his decision to play baseball full time: "I thought I was going to be in the NFL, but Earl Campbell changed that. I had just played summer ball. We had won a championship and I missed the first few days of two-a-days. I hadn't even had a physical yet and I'm in a scrimmage. I stepped up to this freshman running back and as he ducked his shoulder, one of his feet hit my chest and the other hit my face mask and he kept on truckin'. I got up and I thought 'I could be a pretty good baseball player.'
So I told Coach Royal after practice I was going to focus on baseball and he asked 'what took you so long? We were surprised you came back because we think you have a really good shot at playing professional baseball.'"
It was a good choice for Moreland. He was part of the 1973 College World Series winning Texas Longhorns baseball team. While at Texas Moreland hit .388 and became the all-time leader in hits for the College World Series. After being drafted by the Phillies in the 7th round of the 1975 draft, Moreland would go-on to play in the majors from 1978 to 1989.
"You go your whole life trying to get to play professionally. When I got through my opportunity to play in the big leagues, I wanted to do something with my life and I get that same feeling with broadcasting."
Broadcasting was not the original retirement plan for Moreland. He first tried his luck at coaching with his first stop being his alma mater as an assistant for the Longhorns. At the time, Bill Schoening (a Philadelphia native and Phillies fan), was the radio play-by-play broadcaster. Schoening made Moreland a go-to for a pre-game interview and convinced him to come on talk shows. Schoening even convinced Moreland to practice live broadcasting skills by taking a recorder to games and listening back to them to learn.
"Bill was the guy who brought me onboard and I still have those tapes and I really learned from them, but I don't want anyone else to ever hear them!" Moreland adds with a chuckle on how far he has come in over 25 years of broadcasting.
Moreland has been a key part of University of Texas radio broadcasts for baseball since the 1990s and has catapulted that broadcast experience to Texas high school football, Longhorn football radio and television broadcasts, ESPN, the Little League World Series, the Chicago Cubs and more since hanging up his cleats and picking up a microphone.
While his playing days are well behind him, Moreland still takes the spirit of his professional athlete background to his broadcasting:
"If you don't bring energy to your broadcast, somebody's gonna turn the game on and wonder 'what's wrong? Are they losing the game?'", Moreland remarks, "So you have to come prepared and with energy for the broadcasts."
Radio Partnerships With Offshore Sportsbooks Are Tempting
The rush to get sports betting advertising revenue offers an interesting risk to stations in states where the activity is illegal.
As the wave of sports gambling continues to wash over the United States, marketing budgets soar and advertisements flood radio and television airwaves. Offers of huge sign-on bonuses, "risk-free" wagers, and enhanced parlay odds seem to come from every direction as books like DraftKings, FanDuel, and BetMGM fight over market share and battle one another for every new user they can possibly attract.
For those in states where sports betting is not yet legalized–or may never be–it is frustrating to see these advertisements and know that you cannot get in the action. However, as with any vice, anybody determined to partake will find ways to do so. Offshore sports books are one of the biggest ways. Companies such as Bovada and BetOnline continue to thrive even as more state-based online wagering options become available to Americans.
While five states–Delaware, Maryland, Nevada, New Jersey, and New York–have passed laws making it illegal for offshore books to take action from their residents, using an offshore book is perfectly legal for the rest of the country. While there are hurdles involved with funding for some institutions, there is no law that prevents someone in one of those other 45 states from opening an account with Bovada and wagering on whatever sporting events they offer. The United States government has tried multiple times to go after them, citing the Unlawful Internet Gambling Enforcement Act (UIGEA) of 2006, and have failed at every step, with the World Trade Organization citing that doing so would violate international trade agreements. 
While gambling is becoming more and more accepted every day, and more states look to reap the financial windfall that comes with it, the ethical decisions made take on even more importance. One of the tougher questions involved with the gambling arms race is how to handle offers from offshore books to advertise with radio stations in a state where sports betting is not legalized.
Multiple stations in states without legalized gambling, such as Texas and Florida, have partnerships with BetOnline to advertise their services. Radio stations can take advantage of these relationships in three main ways: commercials, on-air reads, and the station's websites. For example, Bovada's affiliate program allows for revenue sharing based on people clicking advertisements on a partner's website and signing up with a new deposit. This is also the case for podcasts, such as one in Kansas that advertises with Bovada despite sports gambling not being legal there until later in 2022.
People are going to gamble, and it's legal to do so. In full disclosure, I myself have utilized Bovada's services for a number of years, even after online sports wagering became legal in my state of Indiana. As such, advertising a service that is legal within the state seems perfectly fine in the business sense, and I totally understand why a media entity would choose to accept an offer from an offshore book. However, there are two major factors that make it an ethical dilemma, neither of which can be ignored.
First, Americans may find it easy to deposit money with a book such as Bovada or BetOnline, but much more difficult to get their money back. While the UIGEA hasn't been successful in stopping these books from accepting money, it has made it difficult–near impossible, in fact–for American financial institutions to accept funds directly from these companies. Therefore, most payouts have to take place either via a courier service, with a check that can take weeks to arrive, or via a cryptocurrency payout. For those who are either unwilling or not tech-savvy enough to go this route, it means waiting sometimes up to a month to receive that money versus a couple days with a state-licensed service.
The other major concern is the lack of protections involved with gambling in a state where legislation has been passed. For example, the state of Indiana drew up laws and regulations for companies licensed to operate within its borders that included protections for how bets are graded, what changes can be made to lines and when they can take place, and how a "bad line" is handled. They also require a portion of the revenues be put towards resources for those dealing with gambling addiction or compulsion issues.
None of those safeguards exist with an offshore book. While the books have to adhere to certain regulations, it's much more loosely enforced. I've lost track of the number of times a book like Bovada has made somewhat shady decisions on what bets to honor as "wins", and how they handle wagers on what they deem to be "bad lines" where they posted a mistake and users capitalized on it. Furthermore, not a single dime of the monies received go towards helping those dealing with addiction, and there are few steps taken by the offshore books to look for compulsive or addictive behaviors.
As states look to move sports betting out of the shadows, the decision whether to take advertising dollars from offshore books seems to be an even larger gray area than ever before. Although it is perfectly legal to accept these funds when offered, it feels unethical to do so. There are moral obligations tied to accepting the money involved, especially given the lack of regulations and safeguards for players in addition to the limited resources for those who find themselves stuck in a situation they may struggle to escape. While it's possible to take steps to educate listeners on these pitfalls, it simply feels irresponsible to encourage people to utilize these services given the risks involved, and the lack of protections in place.
Saban v. Jimbo Is WrestleMania for College Football Fans
Ryan Brown says the Nick Saban versus Jimbo Fisher feud is one made for pay-per-view and we have nearly five months to hype the match.
It was the day after I turned eleven that Hulk Hogan body slammed Andre 'The Giant'. WrestleMania III filled 90,000 seats at the Pontiac Silverdome and the living room of one of the houses in my neighborhood. Real or fake, we didn't care. Three decades later, Nick Saban versus Jimbo Fisher is 100% real and it is coming to a living room near you.
I live in the capital city of SEC Country – Birmingham, Alabama. SEC football needs no additional drama here. You get a complete college football obsession at birth. That said, the October 8th Texas A&M visit to Alabama will be among the most anticipated regular season college football games both regionally and nationally.
One would think CBS will use their annual prime time date for that Saturday just as they did for last season's Alabama at Texas A&M game, you know, when Nick Saban and Jimbo Fisher were on speaking terms. Not knowing how the season will play out, it would be no surprise if ESPN's College Gameday is in Tuscaloosa as well. While we are at it, let's just cut to the 2024 chase and schedule a Presidential debate in Tuscaloosa that weekend, as well.
Not one person will be surprised if Alabama is undefeated and the top ranked team in the nation that week. The surprise, based on the rest of the Jimbo Fisher era, will be the Aggies being unbeaten. Their trip to Alabama comes at the end of a five game stretch that includes Appalachian State at home, Miami at home, Arkansas in Dallas and a road game at Mississippi State. Incidentally, the same Texas A&M team that was able to upset Alabama last season also managed to lose to Arkansas and Mississippi State.
Just the prospect of the two teams being unbeaten and highly ranked causes some to say this game would need no extra storylines. Shouldn't that, and being on CBS in prime time, be enough? The Saban-Fisher Feud already has people discussing this game nationally and Lee Corso hasn't even donned a body odor-filled mascot head yet.
I would like to project this game to deliver the largest TV audience of the regular season but I can't, for one reason: I'm not certain it will be close. I think Alabama is that much better than Texas A&M. That's why the build up will deliver a huge first half audience.
For perspective, in the 2021 regular season, the Alabama at Texas A&M game had the fifth largest TV audience, in a game that went down to the final play. The Ohio State at Michigan game had 15.8 million viewers on as part of FOX's Big Noon Kickoff, almost double that of Alabama at Texas A&M on CBS in prime time.
That brings me to another misconception: big games have to be in prime time to get a big audience. Of the top ten largest college football audiences in the regular season and conference championship weekend, only half were prime time games. College football fans, and NFL fans for that matter, will find the best games no matter where they are placed.
So, back to Saban v. Fisher; why is it a bad thing? Would SEC Commissioner Greg Sankey prefer it not happen? Of course. Will it bring more attention to a game in the conference he oversees? I say, absolutely. Heck, my daily show is already selling t-shirts for the game. You may say "shameless plug", I say paying for my kid's college. Tomato, tomahto.
This is what made "Mean" Gene Okerlund a household name in the 1980's. He was the far too serious host that interviewed the wrestlers who challenged other wrestlers to a grudge match in exotic places like the Macon Coliseum and the Allen County War Memorial Coliseum and the Dallas Sportatorium. Why did they do that? First, it was entertaining but, primarily, it sucked the viewer into making plans to view those matches.
I mean, if Ricky "The Dragon" Steamboat said he was going to rip the head off "Big" John Studd, was I going to miss that?
That was why a bunch of kids crowded into a living room in Anniston, Alabama in 1987 to watch WrestleMania III, The Main Event. I can't tell you who was on the undercard that night. The only wrestlers we cared about were Hulk Hogan and Andre "The Giant".
Actually, my friend's mom thought the Ultimate Warrior was "cute and had a great body". He wasn't on the card and I thought it was odd she told us that but she was footing the bill for the pay-per-view and had mixed the fruit punch Kool-Aid, so who am I to judge one's wanton desires?
Texas A&M at Alabama will be the SEC's main event this season and, if the cards fall right, it may be college football's main event. What happened between the two head coaches might not be the proudest moment in SEC history but it will bring more attention to that game. And, my word, we finally have a nano-second in which two prominent coaches weren't pre-programmed robots refusing to deviate from the script.
As amazing as WrestleMania III was for my childhood, it was scripted. The Tide and the Aggies will not be. College football remains one of the greatest values in sports. I pay very little to watch unscripted game after unscripted game. Truth is, you couldn't even script most of what we see on a college football Saturday. 
Texas A&M at Alabama is already beyond what the most creative writers could imagine and that is why this fuel to the already smoldering fire adds to this game. Now, if Nick Saban will just try to bodyslam Jimbo Fisher, we'll have something.