WFNZ: A Tentpole Of Sports Talk In The South
"No matter the lineup, what has really been the key to the evolution of WFNZ is the progress of Charlotte as a sports town, particularly the Carolina Panthers' fanbase."
Sports talk radio is a largely regional thing. Sure, there are as many stations that carry the format in Boston as there are in Nashville, but those stations don't sound the same. The hosts talk about different topics and they do it in different ways.
There are a few tent poles of sports talk radio in the South. No one covers SEC football more or better than WJOX in Birmingham. If you want big, gregarious Southern personalities, you tune into 1010XL in Jacksonville. At the forefront of it all in the region is WFNZ in Charlotte.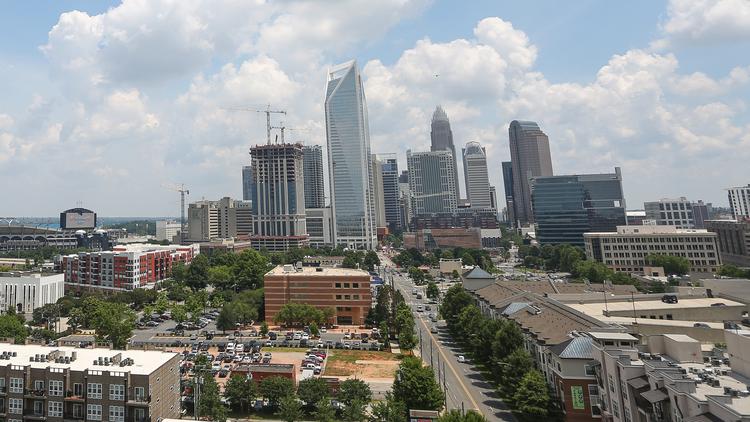 Sports content first showed up on the 610 AM frequency in Charlotte in 1992. The station was even one of the first employers of a young Michelle Tafoya, who went by Mickey Conley on air.
According to former program director DJ Stout, it wasn't until Mike Kellog moved from Boston to take over as the station's GM that "things got real." Kellog came from WEEI and used some of the strategies that made that station legendary to launch the new sound of sports talk in Charlotte.
"Charlotte gravitated to it quickly," Stout remembers. He also noted that the city's sports culture was exploding at the time. "We had an NFL team everyone was super excited about, the Hornets were selling out every night and college hoops and football have always been huge here so we all felt that it was the right time for a real sports station and we were right."
"It was the perfect time where sports talk radio was the hot new thing and Charlotte didn't really have it," recalls SiriusXM's Mark Packer, who's radio career started at WFNZ.
Packer remains an influential name in sports talk to this day. His afternoon show at WFNZ, Primetime With The Pack Man, put the station on the map and on the preset buttons of every sports fan in the Queen City.
The show was a ratings juggernaut for the station for years. Part of the reason for that success was Packer's unwillingness to stick to sports. Primetime became the go to place for anyone with something cool to promote in Charlotte.
"We never knew who the guests were going to be," he says. "When President Carter was stuck in traffic and called to say 'Listen, I'm in town to promote a book and I turned on the radio to hear you talking about the Atlanta Braves,' well then all of the sudden out of the blue you get the former President of the United States talking Atlanta Braves baseball."

Packer also notes that part of the success came from a station-wide attitude that everything was competition. WFNZ was not going to let being the new kid in town give it any sort of disadvantage.
"We took a lot of pride, I think, in knowing that at that time newspapers were still very important. The Charlotte Observer had a lock on things, and we took the approach that we were the ones that you were going to get your sports news from, not anybody else. We took this broad approach that this was the place to be to find out what was going on with the Panthers or the Hornets or ACC hoops and football."
The station and Mark Packer divorced in 2010, but his influence was felt long after he left. His former executive producer and sidekick Tony "Hitman" DiGiacomo (who is now WFNZ's PD) and comedian The QCB both stayed with the station for the launch of the next afternoon show, which featured Taylor Zarzour (now with SiriusXM and the SEC Network) and Marc James (now with WEEI and NESN). The name Primetime returned to afternoons when Zarzour and James left and were replaced by Chris Kroeger.
One of the signature elements of Packer's show "The Whiner Line," which allowed listeners to leave a message ripping whatever they wanted, was in use for years after his departure. The carryover never bothered Stout. "I decided to keep the Whiner Line because it did so well for us and was always sponsored. The rest of the cast did a great job so we kept Tony and QCB on the show as well and they fit in great. The show kicked butt over the next 3 years and did great in the ratings. Not an easy task replacing Primetime With The Packman which I think is the best show we ever had on WFNZ and we have had some damn good shows."
For Packer though, trying to keep elements of his show in place without the full show still on the station never made much sense.
"I was flattered, but I thought it was stupid," he said. He is complimentary of Zarzour, James, and Kroeger and says that asking them to include elements of his show wasn't playing to their strengths. "It's like saying 'hey Coca-Cola, why don't you come up with a new formula!' How did that work? I was flattered but what we did was ours. That's not an ego thing. It worked because we had a unique cast of characters that loved the work. You can't reconstruct that."
Losing Packer came on the heels of losing another staple at WFNZ. "It was 2009 Gary and 2010 Packer" says current morning co-host Travis "T-Bone" Hancock in reference to Gary Williams, who is now on The Golf Channel.
"It was weird," adds Hancock's partner Chris McClain. "Two real established bookends, Gary Williams in the morning, who has since gone on to the Golf Channel and is doing great stuff. Then Mark Packer in the afternoons, who is also doing well and did awesome stuff for our station. We were kinda the newbies and trying to make our way. We were in a great lineup where we had protection and were never seeing fastballs, and then all of the sudden man, you blinked an eye and we were some of the veterans at the station."
According to T-Bone, suddenly becoming the station veterans and eventually moving into morning drive meant that their show had to evolve to meet the needs of its new audience and time slot.
"We had to go right up to the line and even cross it sometimes back then in order to establish ourselves, because we knew what Gary and Jim (Celania, who retired in 2016) were. We knew what Packer was. We had to get attention for ourselves, so you look back at what we did then and think 'wow, how did we get away with that?'. It was a different world then, but we had to push the envelope a little bit more."
No matter the lineup, what has really been the key to the evolution of WFNZ is the evolution of Charlotte as a sports town, particularly the Carolina Panthers' fanbase. Former afternoon host Frank Garcia said a lot has changed since he was playing for the team in its infancy and most people in Charlotte didn't even consider the new hometown team to be their favorite in the NFL.
"That used to be the big thing. 'I'm a Cowboys fan, but I root for the Panthers.' Now it's 'I'm a Panthers fan!' The guys that were listening to the radio back then, the ones that are saying they are Panthers fans are their kids."
In Hancock's eyes, there's one player that can be credited with creating that passion. "I think when Cam Newton got drafted, that took the fan base to a whole other level because he's so controversial," he says. "He's always such a topic and the fans are going to defend him."
Taylor Zarzour, who took over afternoons from Packer agrees with Hancock and said that he knew the third day that he and Marc James were on air together at WFNZ that something major was happening.
"Andrew Luck decided to stay at Stanford instead of being selected first overall by the Panthers. I have no doubt the team would have taken him, and while he would have thrived here, he wouldn't have changed the daily conversation. Cam did and still does. If we talked about the NCAA Tournament, the Hornets, or college football we still had loaded lines about Cam. At all times of the year.
"When I started I wondered if the city would be more interested in Duke and North Carolina or college football than the Panthers. Everything else became an afterthought as soon as Cam became an option with the first pick. That was eight years ago and nothing has changed. He still drives the conversation around here."
Garcia notes that Cam Newton isn't the only thing that WFNZ listeners are passionate about. Remember, they had a hometown NBA team long before the NFL came to North Carolina, and despite never seeing a consistent winner, Garcia says the city of Charlotte still loves pro basketball.
"The Hornets haven't had that success. The Bobcats were a disaster. But that's how life goes. You have to fail and fall on your face miserably before you really succeed. We've done that quite a bit as a basketball town. This city is really hungry for a winning basketball team."
As for what comes next, Garcia's former partner and current WFNZ afternoon host Kyle Bailey says the city is capable of supporting more pro teams.
"New Panthers owner David Tepper has made it clear he wants an MLS Team in Charlotte. He has the money to make it happen and he's single-handedly put Charlotte back in the mix for an MLS franchise. So I think professional soccer is more likely to happen first, but Major League Baseball makes a ton of sense too. I think MLB will be in Charlotte eventually. Not having a franchise between DC and Atlanta hasn't made sense for a long time, and Charlotte makes a ton of sense if MLB wants a greater presence in the Southeast."
Whatever comes next for Charlotte in the sports world, the WFNZ team feels like they are in the best position to handle it. The station was launched by CBS Radio. It was then acquired by Beasley Broadcasting in 2014. In 2016, it became property of current owner Entercom, and according to DiGiacomo, things have never been better in terms of corporate support.
"The transition to Entercom has been great for us, because what we have now that we didn't have with Beasley or even CBS is a company that believes in sports talk radio and our ability to make a greater impact."
That belief has shown itself in many ways, not the least of which is the fact that both major local sports properties call Entercom stations their flagship. The Hornets are on WFNZ. The Panthers are on sister station WBT. Vice president and Charlotte market manager Matt Hanlon says that kind of presence is key to WFNZ's ability to own the ears and minds of local sports fans.
"WFNZ is known as the dominant sports influencer in Charlotte," Hanlon said in an email. "Tony and the staff at WFNZ understand that responsibility and absolutely embrace what they do. The connection with the community is authentic and continues to grow and make a difference."
DiGiacomo notes that part of that responsibility is being honest with the audience. He doesn't want his staff to feel like they have to be a cheer squad 365 days a year.
"Yeah we have the Hornets contract and we have the Panthers contract at our sister station but you don't have to kiss their ass." He says that he wants his staff to do three things whenever they open the mic. "Entertain, challenge, and engage. And I need you to be fair. If you're going to take a stance on the Hornets be fair about it, be consistent about it, and just don't make it personal."
That kind of honesty and consistency is what has allowed WFNZ's newest additions, Nick Wilson and Josh Parcell, to cut through in mid days. Wilson, a Cleveland native, doesn't mind that since his arrival in August, he has been painted by some listeners as the voice of the city's transplants. "I think it's important to acknowledge that I haven't lived here and then slowly earn those Charlotte bona fides."
Parcell hasn't always been the most popular personality on the station, in part because of his criticism of Cam Newton. That hasn't made him doubt his positions or his style though.
"Something I told Tony and our bosses was 'you're going to get what I think every single day,'" says Parcell. "It may not always be right, but I'm not afraid to give my opinion on a topic no matter how controversial it is. I'm going to be informed about it, but I'm not going to hold anything back as long as I believe what I'm saying and have the evidence to support it."
Bailey, who just signed a contract extension with Entercom, says that whether it is opinions, comedy, or interviews, what has set WFNZ apart is the ability to cut through and remain relevant even as the number of content choices grows.
"Millennials and Gen-Zers crave content so the consumers are there" shares Bailey. "Just like making delicious food is a baseline requirement for opening a restaurant in a city full of great restaurants, making good content is the minimum requirement to compete in the sports content space with other outlets who pump out good content. How do you stand apart? Because radio, television, print, podcast, etc. are all the same now. We're all digital content companies fighting for downloads, views, and clicks. How digestible is your content? Are you saying something that matters? Because young people care. Young people also have limited attention spans. Can you cut through the noise and tell a story they want to hear? Can you hold their attention for longer than your competitor? The days of brand loyalty aren't over, but legacy media can no longer take consumers for granted and the competition for attention is fierce."
Competition isn't really something WFNZ has ever really had to think too hard about in the terrestrial radio space. 730 AM carries both the ESPN Radio brand and Charlotte sports radio legend Gerry Vaillancourt. 1660 AM broadcasts a direct feed from Fox Sports Radio aside from one hour of local programming on the weekends. Neither has been able to significantly cut into WFNZ's audience and they aren't the first to have tried.
"I think Sports is a big commitment to make if you're going to be local and relevant," Hanlon says when asked why he thinks no competitor has had real staying power. "WFNZ is all of that and enjoys the equity of 26 years in format."
As for DiGiacomo, he says not having a successful competitor in the sports format has brought a different, more unique challenge that makes his job more fun. "While I welcome the competition, I would much rather compete against a music station. With Charlotte being such a music-focused town, it's cool to be the big dog in town in this format and to challenge yourself to find another ratings point by innovating and being mass appeal going up against something completely different."
"The cool thing about what took place in the beginning of FNZ was that the city caught fire," Packer says. The station caught fire right along with it. That noteworthiness attracted the kind of attention that lead to hosts leaving WFNZ to pursue opportunities in bigger markets, national networks, national television, and in the play-by-play world.
Nick Wilson says he never really considered what it would be like to call himself a North Carolinian until the opportunity to come to this particular station presented itself. "So much of the allure of this was the WFNZ brand. I'm a bit of a radio nerd, so I've listened to several of the lineups that they've had here."
Hanlon isn't so much worried about WFNZ's reputation with radio nerds. He says the kind of influence and acclaim that wins praise from that community will come as long as the station continues to super serve its local audience. "As Charlotte continues to grow and diversify, the interest in professional and big league college sports continues to grow with it. We're committed to leading that conversation."
Keeping Premier League Games Shouldn't Be A Hard Call For NBC
"Beyond its massive global fanbase, the Premier League offers NBC/Peacock a unique modern 21st-century sport for the short attention span of fans."
NBC Sports is facing some tough, costly decisions that will define its sports brand for the rest of this decade.  A chance to connect with viewers in a changing climate and grow Peacock's audience as well.  However, making the right choice is paramount to not losing to apps like Paramount+ (pun intended).
NBC is currently in the business of negotiating to continue airing the Premier League as their current deal ends after this 2021-2022 season. NASCAR is contracted to NBC (and FOX) through the 2024 season.
NBC's tentpole sports are the NFL and the Olympics.
Negotiations for the EPL are expected to go down to the wire. Rather than re-up with NBC, the league is meeting with other networks to drive up the price. NBC has to then make a decision if the rights go north of $2 billion.
Should NBC spend that much on a sport that is not played in the United States? It's not my money, but that sport continues to grow in the US.
If NBC re-ups with the Premier League, will that leave any coins in the cupboard to re-up with NASCAR? Comcast CEO Brian Roberts hinted that there might be some penny pinching as the prices continue to soar. This may have been one of the reasons that NBC did not fight to keep the National Hockey League, whose rights will be with Disney and WarnerMedia through ESPN and TNT, respectively.
"These are really hard calls," Roberts said. "You don't always want to prevail, and sometimes you're right and sometimes you're wrong, but I think the sustainability of sports is a critical part of what our company does well."
Roberts was speaking virtually at the recent Goldman Sachs 30th Annual Communacopia Conference. He told the audience that between NBC and European network Sky, that Comcast has allocated approximately $20 billion towards these sports properties.
Comcast CFO Michael Cavanagh spoke virtually at the Bank of America Securities 2021 Media, Communications and Entertainment Conference and echoed that the company is in a good position to make some strong choices in the sports realm.
"The bar is really high for us to pursue outright acquisitions of any material size," Cavanagh added. "We got a great hand to play with what we have."
While the European investments involve a partnership with American rival Viacom, the US market seems to have apparent limits.
Last Saturday's NASCAR Cup Series at Bristol Motor Speedway was seen by around 2.19 million people. It was the most-watched motorsports event of the weekend. That same week eight different Premier League matches saw over 1 million viewers. More than half of those matches were on subscription-based Peacock. 
Beyond its massive global fanbase, the Premier League offers NBC/Peacock a unique modern 21st-century sport for the short attention span of fans. A game of typical soccer fan is used to a sport that is less than two hours long. The investment in a team is one or two games a week. 
My connection to the Premier League began before the pandemic. When I cut the cord in late 2017, I purchase Apple TV. Setting it up, it asks you to name your favorite teams. After clicking on the Syracuse Orange and the New Jersey Devils, I recalled that my wife has family based in London, England. They are season ticket holders for Arsenal, and that family redefined the word "die-hard" fans.
I've long been a believer that sports allegiances are best when handed down by family. I love hearing stories of people loving the New York Giants because their parents liked them, and they pass it down to their children.
I've successfully given my allegiance to the Devils to my young daughters.
By telling Apple TV that I liked Arsenal, I get alerts from three different apps when the "Gunners" are playing. The $4.99 is totally worth it to see Arsenal.
Whenever I told this story, I was amazed to see how many other American sports fans had a Premier League team. Students of mine at Seton Hall University rooted for Tottenham Hotspurs, while an old colleague cheers on Chelsea.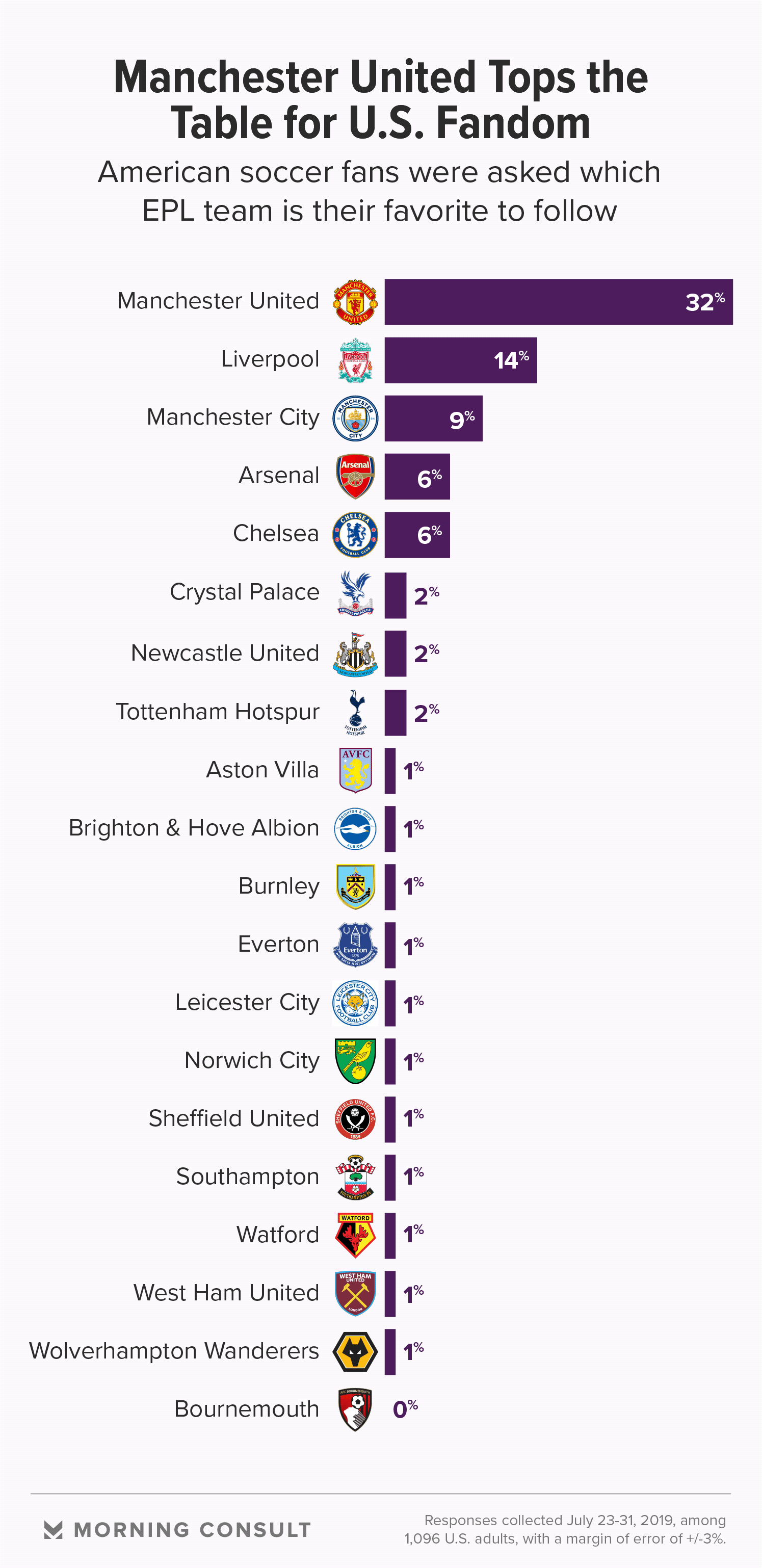 This is not meant to say that NBC should sign the EPL on my account. The key for any US-based soccer fan is that between Bundesliga, Serie A, and other leagues, there will be no shortage of soccer available on both linear television and streaming services.
Besides, Dani Rojas did say that "Football is life." NBC, originator of the Ted Lasso character, should make keeping its Premier League US connection a priority.
Today, Demetri is joined by Tyler McComas and Russ Heltman. Tyler pops on to talk about the big start to the college football season on TV. Russ talks about Barstool's upfront presentation and how the business community may not see any problems in working with the brand. Plus, Demetri is optimistic about FOX Sports Radio's new morning show.
Podcast: Play in new window | Download
Subscribe: RSS
6 Ad Categories Hotter Than Gambling For Sports Radio
"Using sports radio as a back page service for gambling will have a limited shelf life."
For years sports radio stations pushed sports gambling advertisers to early Saturday and Sunday morning. The 1-800 ads, shouting, and false claims were seedy, and some stations wouldn't even accept the business at 5 am on Sunday.
Now, with all but ten states ready to go all in on sports gambling, sports radio stations can't get enough of that green. Demetri Ravanos wrote about the money cannon that sports gambling has become for stations. Well, what if you are in one of those ten states where it isn't likely to ever be legal like California or Texas? Where is your pot of gold?
Or, let's face it, the more gambling ads you run, the more risk you take on that the ads will not all work as you cannibalize the audience and chase other listeners away who ARE NOT online gambling service users and never will be. So, what about you? Where is your pot of gold?
Well, let's go Digging for Gold. 
The RAB produces the MRI-Simmons Gold Digger PROSPECTING REPORT for several radio formats. In it, they index sports radio listeners' habits against an average of 18+ Adult. The Gold Digger report looks at areas where the index is higher than the norm – meaning the sports radio audience is more likely to use the product or service than an average 18+ Adult who doesn't listen to sports radio. The report, generated in 2020, indicates that sports radio listeners are 106% more likely to have used an online gambling site in the last thirty days. That's impressive because the report only lists 32 activities or purchases a sports radio listener indexes higher than an average adult. I looked at those 32 higher indexes, and I think we can start looking for some gold.
Using sports radio as a back page service for gambling will have a limited shelf life. The gambling companies who commit significant money to get results will continue advertising and chase the others away. So, the future of sports radio needs to include other cash cows.
If it is evident to online sports gambling services that sports radio stations are a must-buy, who else should feel that way?  I looked at the Top 32 and eliminated the media companies. ESPN, MLB/NHL/NFL networks, and others aren't spending cash on sports radio stations they don't own in general. But Joseph A Bank clothing, Fidelity, and Hotwire should! Here's your PICK-6 list I pulled together that's hotter than sports gambling:
Sportscard collectors, Dapper Labs, Open Sea- read about Sports NFT $.
Online brokerage firms-Fidelity, Charles Schwab, Robinhood, Webull, TD Ameritrade
Golf courses, resorts, equipment, etc.- we play golf at home and vacation
Hotwire.com, Booking.com, TripAdvisor, Airbnb, Carnival Corporation, and Priceline.com- we've used Hotwire in the last year.
FedEx, UPS, U.S. Postal Service, Venmo, PayPal, Zelle-we wired or overnighted $
Jos. A. Bank, shein.com, macys.com, nordstroms.com- we went to Jos. A. Bank in last three months
The sports card/NFT market is 32% hotter than the sports betting market for sports radio listeners. Everything on the PICK-6 is at least 100% more likely to purchase than an average 18+ Adult who doesn't listen to sports radio. All listed are at or above indexing strength compared to sports betting. The individual companies I added are industry leaders. Bet on it! Email me for details.