Wes McElroy Writes So That You Will Hear Him
"I get an entire paper that's titled 'Sunday's with Wes.' My column is there, along with the Q&A of my favorite interview from that week. It's great exposure for the show and the station."
Too much exposure in the sports media industry is something that doesn't exist. Whether it's being a guest for the local sportscaster on a Sunday night TV show, being featured on a national sports radio show or even appearing on a popular Facebook Live show, you should always be looking for other avenues to help promote your brand.
Wes McElroy of 910 the Fan in Richmond, VA has figured this out. Outside of his weekday show from 3-6 p.m. McElroy also serves as the pregame host for Virginia Tech football as well as the pregame, halftime and postgame studio host for VCU basketball. Then, there's his writing gig with the Richmond Times Dispatch, in which he writes a column for every Sunday paper. Needless to say, the guy has a lot on his plate.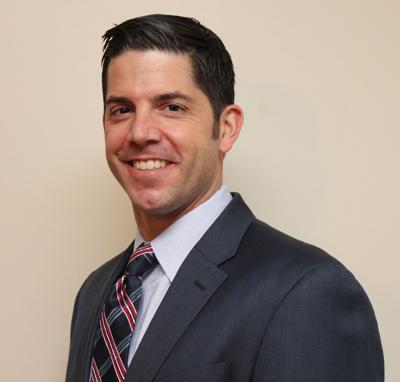 "I really think it gives you credibility and a connection with the fan bases," said McElroy. "In Virginia we always have this running joke, I moved from Pennsylvania and my first two years in Virginia were in Charlottesville. So when I got the Richmond job, the town is known for having one of the biggest Virginia Tech affiliates, and there was always this back-and-forth from UVA fans saying I was turning into a hokie. Then the Virginia Tech fans didn't like the hire because they said I was just a UVA guy coming to town. None of that is true, I call it how I see it and that's always been my motto for 12, 13 years living in Virginia. But it does give me credibility with the fan bases and that certainly helps."
"Sunday's with Wes" is the name of McElroy's weekly column in the Richmond Times Dispatch. He writes mostly about sports, but also writes about life, such as his Father's Day column two years ago that was a big hit. He even published a letter to his unborn daughter, the most sentimental piece he's ever written.
The big payoff for McElroy's writing gig, outside of the fact he loves to do it, is that it enables him to connect with the reader in a unique way. One week they may read his thoughts on Virginia Tech football, whereas the next week could be all about an important life lesson he recently learned. Regardless, it casts a wide net over several people in the area, which can only help with the growth of his radio show.
"There are some people in this market that don't know I do a radio show," said McElroy. "And there's some people that listen to my radio show, even though I might say it three times on a Friday, that don't know I write a column. It's just a different avenue for people to find you. It's nice the paper posts under my column what time and where I do my radio show."
By putting himself on more than one platform, McElroy's chances for continued growth in the industry are exponentially better. He can host a radio show, write and even do a studio show. Talk about being versatile. In every market McElroy's ever been in, he's had a writing job. But when he first arrived in Richmond, that wasn't the case. That is, until a moment on the biggest day of his life happened.
"I wrote a column to my wife on our wedding day instead of writing vows," said McElroy. "I actually got a standing ovation. My buddies actually joked and said, who the hell gets an ovation on their column? One of my buddies then told me I should start writing again so I contacted the Richmond Times Dispatch and they said they could pay me as a freelance or a stringer. I told them it wasn't about the money it's just I wanted to do it.
Lucky at the time, the publisher was a listener of my show and he loved the idea of crossover. I do a column and then I take one of my radio show interviews from the week and transcribe it for the paper. I get an entire paper that's titled 'Sunday's with Wes.' My column is there, along with the Q&A of my favorite interview from that week. It's great exposure for the show and the station."
I don't have to tell you married men about how his idea of writing a column could have went one of two ways with his wife, Luckily for McElroy, not only did his wife Katie approve, she's also his most loyal reader.
"She actually loved it and she was happy I was back writing again," said McElroy. "I started out in newspapers and she knows it's a passion of mine. I love writing and even have a newspaper delivered every day. We joke that she's my first editor, because I still let her read my column every Saturday before I send it in."
Being the history nerd I am, I randomly read a book last year titled City Under Siege. Basically, it's an entire book on what happened during Richmond in the Civil War. Seeing as I have no affiliations or connections to the city, I still have no idea why I decided to spend an entire week reading it, even though I came away pleasantly surprised.
Anyway, while reading it I was always surprised that the Confederate capitol in Richmond was just 108 miles away from Washington D.C. Obviously, there were strategic decisions for this, but in a sports radio sense, it would be an interesting balance of giving time to local stories, while also acknowledging what's going on in a major market just 90 minutes up the road.
"You know, doing a show in Richmond I learned rather quickly it's really a mixed bag of sports fans," said McElroy. "You have a very heavy DC sports contingent but there's a lot of new corporations and business in Richmond, which, over the years, means you can do a Redskins topic, but there's also a lot of Dallas fans, Giants fans and a lot of Philly fans. So, you don't have to just focus on the Redskins, you can focus on the entire NFC East.
"Richmond is also a really big college market. You have Virginia Tech and UVA for football and basketball, as well as VCU and Richmond who both have passionate fans. When you do a show in Richmond, it's almost in a lot of ways both a regional and statewide talk show."
If you think about it, Richmond might be a hidden gem of a market, in the sense that every major sport warrants its own time. The show can almost write itself in football season with the two in-state schools and the huge Redskins fan base in the area. And while a lot of hosts in the South struggle for summer topics, there's Nationals talk or the developing story lines in the NFC East.
"I've always loved the diversity I can do with my show," said McElroy. "I love college football and it's the reason I left the Philadelphia area. I love watching Penn State, Notre Dame, Florida State, Brent Musberger and Keith Jackson or whoever else was on. At WIP in Philadelphia, you're not going to talk Penn State or Temple football. It's just not going to fly.
"Richmond gives the balance to talk college football, NFL, Washington Nationals or even the biggest national sports story of the day. You go further north into DC, you're going to talk Redskins, Nationals, Capitals and Wizards. You go further south into SEC territory, you're only talking Alabama and Georgia football. I love having so many things to go to on a daily basis. That's what I've always loved about Richmond and it's really why I've stayed here."
Tyler McComas is a columnist for BSM and a sports radio talk show host in Norman, OK where he hosts afternoon drive for SportsTalk 1400. You can find him on Twitter @Tyler_McComas or you can email him at TylerMcComas08@yahoo.com.
Turner Sports Should Consider HLN As New Sports Outlet
I'm sure there has to be some type of value for the network to continue to sustain itself. It's unlikely that cable carriers will allow the network to sit dormant.
This week saw the transition to glory for one of television's longest running institutions – CNN Headline News, now known as HLN. The network's new overlords announced they'll no longer produce live news programming for the channel. This move forced the ending of one of America's longest running morning shows – Morning Express with Robin Meade, and could be an opening for an expanded presence for Turner Sports.
In its place, CNN is simulcasting their new morning show – CNN This Morning – in order to juice ratings. The rest of the lineup is filled with true crime repeats such as Forensic Files that are now operated and produced by the team behind the ID Channel. HLN's demise, while sad, has long been predicted. It wasn't a matter of if but when. And with Discovery gaining extreme amounts of debt after acquiring Warner Media, the owners have been looking to cut bait with anything that isn't a major financial powerhouse.
With HLN's demise though, comes some new possibilities. Rumors of the channel shutting down have been rampant as Turner has attempted to negotiate rights for the PGA Tour as well as its current expiring deal with the NBA. It has been rumored that execs were considering turning HLN into a golf channel with PGA branding or a basketball centric sports channel. Of course as of now, none of these rumors have come to pass but to be honest, why shouldn't sports become part of this network's new identity?
Turner Sports currently uses HLN for a rare simulcast such as this month's "The Match" or for overrun sports programming if both TNT and TBS aren't available. But with the stable of programming they have and the ever changing climate, why not use HLN's large carriage for as much as it can get while it lasts?
At worst, simulcast major games airing on TNT and TBS from the NBA and NHL to boost numbers and show advertisers that Turner still has major reach on linear cable. At best, start creating alternative broadcasts to games that air on TNT and TBS that could create viral moments, buzz and bring attention to Turner's biggest sports properties. HLN can serve as a feeder network of sorts.
During March Madness, use HLN as a RedZone-type of feed that takes us to various games at once while promoting which channel to watch full games from start to finish.
HLN is an add-on network that comes with CNN for many cable carriers so they're not in a rush to drop it because it doesn't cost them much to air it on their systems in the first place. But I'm sure there has to be some type of value for the network to continue to sustain itself. It's unlikely that cable carriers will allow the network to sit dormant. So why not use the access to over 50 million homes for a purpose?
This move would not only boost Turner's sports ratings numbers but it would also provide another television home for original programming that Bleacher Report produced for its app. Repurposing that programming and selling it for television could garner advertisers at a more expensive price. And this strategy matches CNN's goal of embracing sports more under the leadership of Chris Licht.
During World Cup games that the US was playing in, CNN has been providing live updates and remote reports about the games and has even included sports personalities from HBO, Turner Sports, and Meadowlark Media as guests. CNN This Morning has also included various sports personalities on their show and has often gone viral discussing topics that intersect sports with society.
Just this week, Bomani Jones went viral with a segment he did on the show about Deion Sanders' move to Colorado. CNN's video team has even started to release videos featuring the antics of the Inside The NBA crew.
Creating a more symbiotic relationship between CNN, HLN and Turner Sports will not only boost the value and awareness of sports on Turner platforms. It'll create an all encompassing experience of exposure to generalists that only happens on networks like ESPN and NBC – two conglomerates that own a bunch of networks and use them all to promote the same sports property at any given time.
Creating that pipeline may give Turner a upper hand in gaining more exclusive interviews and scoops related to the sports world and it may convince other potential leagues to include Turner in their stable if it means major promotion across the board. 
The unfortunate loss of HLN as we know it has created a vehicle for that pipeline to begin. Sports fans' obsession with HLN began with checking box scores many years ago and it could continue with Turner providing unique experiences through the properties they already own to make fan viewership even more engaging.
And, of course, what feels more nostalgic that falling asleep watching a sports event and waking up to the latest news on the same channel? Falling asleep to a simulcast of a major NBA game and waking up to CNN This Morning could be a window to exposing Licht's newest project to an even wider audience.
Jessie Karangu is a columnist for BSM and graduate of the University of Maryland with a bachelor's degree in journalism. He was born and raised in Baltimore, Maryland but comes from Kenyan roots. Jessie has had a passion for sports media and the world of television since he was a child. His career has included stints with USA Today, Tegna, Sinclair Broadcast Group and Sightline Media. He can be found on Twitter @JMKTVShow.
Six Steps To Keep Clients Renewing Their Business With Your Station
"Make a plan for 2023 that includes renewals and upsells."
It's time to start focusing on renewing our annual clients. Hopefully, you have been in regular touch with your targets throughout the last 12 months. If you haven't, the odds of it being an easy renewal are not as great, but we all have clients who don't want to get much communication from us. They keep on renewing, but for the most part one of the few in-person meetings will be the renewal!
Make a plan for 2023 that includes renewals and upsells. Here are six pointers to review to increase your chances for the renewal or, hopefully, upsell next year.
1. KNOW THE EXPIRATION DATES.
Prioritize clients that need renewing first, AND make sure you don't forget one. I have done that through the years and been bailed out by my traffic person. Make sure you renew the ones that expire first. Evaluate how easy and realistic the renewal or upsell could be and go after the toughest first. You may need more time with those, and there could be some pre-renewal steps tht are necessary, like finding out their 2023 plans or thoughts on the success of your partnership in 2022. 
2. REVIEW YOUR PAST CONTRACTS.
Did you deliver what they ordered? Where did you over-deliver? Were there any bonus spots or on-air mentions made of their business? Provide the evidence. Did you tighten the dayparts for their order? How many scripts did you write, and how many spots were produced? Did you always have spots approved on time? How can that improve?
If you have a good relationship with the client, they take your calls, listen to your advice and trust your judgment; they are prime for an upsell.  
3. KNOW WHEN YOU'RE GOING TO GET PAID.
Do they pay their bills on time? Did they have any outstanding invoices? How is the paperwork flow for billing working on their end? Did we handle any billing inquiries they made? Did they get their co-op addressed adequately? Would any new payment terms be attractive to them, like a pre-payment for 2023 or at least knowing they will not pay before 60 days and you can get a callback if they are 61 days late?
If you check all those boxes, it is an excellent time to take credit for that and note that clients who pay net 30 are healthy and running efficiently. Another sign they could be a great upsell prospect. 
4. BAKE IN THE BONUSES.
Where did you overdeliver? How many promos or free mentions did they receive? Did they ever reach out for tickets? Did you offer any free perks they did or did not take? Did the client ever call asking for access to an event?
If the client did use tickets or gain access, bake that in the next agreement and make it an upsell. Did you introduce any of their employees to a new business opportunity? Did you do business with them? 
5. TAKE ADVANTAGE OF THE RELATIONSHIP.
If you are in their inner circle, ensure you sell the benefits of doing more with you, like digital and social media. Explain that you are already working with them regularly and you can save them time and effort by handling more of their advertising and give them better exposure. Remind them that they don't want to add another person to manage. 
6. RAISE THE RATES BUT ADD VALUE. If you are not upselling the contract, make sure you add for inflation. Inflation is real. Our cost of living is increasing. Even Social Security checks are increasing by 8.7%.
The feds are telling us inflation MAY reduce to about 3% in 2023. Can you add 3% to your contract total with price increases? Can you sell a $50,000 2022 contract for $51,500 in 2023? If you increase the rate in prime, can you lower it anywhere else and give them more spots? Add streaming, weekends, and Sundays with a unique ad that says they are open or closed or 7p-midnight spots that tell a story about how they are preparing to open at 8 am the next day? Create a campaign to increase their web traffic specifically.
Make sure you offer your renewals or upsells the first crack on new features, promotions, or podcasts they can get on upfront. When it comes to renewals, don't be late, be great!
Jeff Caves is a sales columnist for BSM working in radio, digital, hyper-local magazine, and sports sponsorship sales in DFW. He is credited with helping launch, build, and develop SPORTS RADIO The Ticket in Boise, Idaho, into the market's top sports radio station. During his 26 year stay at KTIK, Caves hosted drive time, programmed the station, and excelled as a top seller. You can reach him by email at jeffcaves54@gmail.com or find him on Twitter @jeffcaves.
What Does Bob Iger Back On Top At Disney Mean For Gambling At ESPN?
"Under Chapek, I think the company was willing to make moves like that, but Iger believes more in keeping Disney and all of its subsidiaries more family-friendly."
Will the Mouse House continue to stray from its family-first image and expand its presence in the world of sports betting? After Bob Iger's retirement set the stage for Bob Chapek's role as chief executive officer, many wondered how it would impact Disney's sports betting curiosities. While Iger said in 2019 that he couldn't foresee Disney "facilitating gambling in any way," things slowly changed under his successor's leadership.
During Chapek's tenure as Disney CEO, ESPN — arguably its biggest sub-brand — would announce partnerships with the likes of Caesars Sportsbook and DraftKings, even owning a roughly 6% stake in the latter. The partnerships, in Chapek's eyes, were needed so ESPN could look externally for help breaking into sports gambling.
"We at ESPN have the ability to do that. Now we're going to need a partner to do that, because we're never going to be a [sports] book, that's never in the cards for the Walt Disney Company," Chapek told CNBC in an interview last September. "But at the same time, to be able to partner with a well-respected third party can do that for us."
Any further interest in Disney's sports betting endeavors can yield a big payday for the entertainment behemoth. The Wall Street Journal speculated in August 2021 that an ESPN licensing deal would cost sports betting companies at least $3 billion over the course of several years, a figure that appears to hold weight with industry experts.
Josh Taylor, a content creator focused on the Walt Disney Company at his YouTube Channel @ModernMouse, believes that $3 billion could be the minimum amount that Disney charges its sports betting partner, which could be DraftKings. Last October, one month before Chapek was ousted as Disney CEO and replaced by Iger, Bloomberg reported that ESPN was nearing a large new partnership with DraftKings.
When Chapek was at the helm of Disney, Taylor thought that ESPN's bevy of sports programming — SportsCenter and Fantasy Sports, to name a few — would mutually benefit both Disney and DraftKings in an expanded partnership.
"The internet provides stats, but shows on ESPN can provide more insight that you can't get from stats necessarily," Taylor wrote in an email. "Coverage of injuries, team shake ups, etc… are something that goes hand in hand with sports betting and fantasy leagues. A deal with DraftKings keeps people watching ESPN longer and more intently. On the flip side, a big brand like ESPN backing DraftKings gives it legitimacy and safety. Because ESPN is a trusted brand, gambling with them seems safer and will likely garner more people to do so."
Following Chapek's ouster at Disney however, there is some uncertainty about the latter's sports betting future. While Iger has yet to comment on Disney's gambling plans following his return as CEO, he might try to reverse Chapek moves that appeared to run antithetical to the company's wholesome reputation.
"Iger now coming back does make the Draft Kings deal less likely," Taylor said. "I almost think its a dead deal. Under Chapek, I think the company was willing to make moves like that, but Iger believes more in keeping Disney and all of its subsidiaries more family-friendly. He's still someone who wants to bring in money for the company, but Bob Chapek was more about money than about the continued legacy of a brand."
With Chapek revealing plans to lower Disney's expenses through layoffs and hiring freezes prior to his departure, Iger might take it one step further. The rumored DraftKings mega-extension could also fall victim to Iger's possible penny-pinching plans for Disney.
"With ESPN reportedly asking for $300mm a year per our channel checking, could DraftKings even afford to do that deal? Especially in light of its recent 3rd Quarter results and the investor reaction to its apparent inability to reduce costs?" said Eilers & Krejcik Gaming (EKG) Partner Emeritus Chris Grove in the most recent edition of the research firm's weekly "EKG Line" report. "Bottom line, in the current market, we find it hard to see who would pay up for an exclusive ESPN deal—unless the price drops significantly."
An increasingly competitive sports betting landscape might also make Iger less apt to expand Disney's resources in that area. Of the United States' 59 sports-betting operators in October, only three had double-digital market share. FanDuel leads the way at roughly 42%, followed by DraftKings and BetMGM. Fanduel CEO Amy Howe told CNBC on November 16th, that, "almost 90% of the operators have a sub-2% share of the market."
Coincidentally or not, Howe's comments came one day after Fanatics CEO Michael Rubin revealed plans to launch sports betting operations in January 2023 and to expand gambling nationwide by the start of next year's NFL season.
"It should be clear that new entrants that are entering now at this point may face a real challenge taking on scale players who have more than a four-year head start," Howe added.
Fanatics's reveal was made just days apart from competitors like MaximBet and FuboTV sharing plans to shutter their respective sportsbook operations. That might give Iger more of a reason to weigh the pros and cons of Disney's sports betting plans.
"If I am looking at ways to grow profits for shareholders, sports betting is not the easiest way of making that happen, at least yet," John Holden, a business professor at Oklahoma State University, wrote in an email.
Iger's second run at Disney has many wondering if it will be as successful as its first. Boomerang CEO success stories are few and far between in business. Outside of Steve Jobs' second stint as CEO of Apple and Howard Schultz's second run at Starbucks, returning CEOs and founders generally lead their companies to perform, "significantly worse than other types of CEOs," management professors from the University of North Carolina at Chapel Hill, UC Irvine and Marquette University have found.
The researchers pointed to past experiences of boomerang CEOs' performances at their companies. Xerox's stock plummeted 60% after Paul Allaire was CEO between 2000 and 2001. Dell's valuation dropped by 33% following the return of founder Michael Dell. Yahoo co-founder Jerry Yang took over as CEO of 2007 and, after struggling to compete with Google, stepped down in under two years.
Iger will be looking to recapture the magic at Disney that made him one of this country's most successful CEOs. He led the acquisition of major Disney brands like Pixar, Marvel and Lucasfilm. He also closed the $71 billion deal to buy most of 21st Century Fox. He also spearheaded Disney's efforts to dominate the streaming market through Disney+, which under Chapek's leadership saw global subscribership swell to 164.2 million.
Within a day of Iger announcing his return to Disney, shares jumped as high as 6%. For now, it might be wise to watch how he handles Disney's sports betting aspirations before making any assumptions, argues Holden.
"Perhaps Iger is the magician who can find all the profitability," Holden said.
Eddie Moran is a sports media reporter for Barrett Sports Media. He  is a graduate of Boston University's College of Communication, and has previously written for Front Office Sports, The Basketball Tournament, the USGA, and BU's independent student newspaper, The Daily Free Press. He can be reached on Twitter @EddieMorannn.