Scott Kaplan Decided He Was All In
"I will tell you right now we were going in. We were on the goal line and going in. We were that close."
The late Dennis Green, an NFL head coach for the Minnesota Vikings and Arizona Cardinals, had a great philosophy. Green said the following on NFL Network's America's Game that chronicled the 1998 Vikings: "Desire, dedication, and determination are the three D's and they're really for me the essence of life. Desire is establishing what you want; what do you want? Dedication is the price that you pay to get it. Determination is how many times can we be disappointed and still not lose the fire in our belly?"
Scott Kaplan definitely hasn't lost his fire in spite of dealing with a lot of adversity. 
Kaplan is a sports radio host that has carved out a very impressive 18-year run in San Diego. His level of determination has been greatly tested as his former radio home, the Mighty 1090, went off the air four months ago in April. It was never in Kaplan's DNA to shrug his shoulders and say "well shucks" as he passively accepted a falling out between a radio company and the owners of a transmitter site. Kaplan went into fix-it mode and hasn't looked back since.
The story of Scott Kaplan has many different layers. His view of the 1090 soap opera is fascinating as Kaplan details just how close the station was to being revived — we're talking Seahawks on the goal line in the Super Bowl against the Patriots here. Yep, that close. Kaplan is an extraordinary example of how hosts should look at traditional radio in non-traditional ways. Using multiple platforms to distribute content to the public instead of solely relying on a terrestrial radio station makes a lot of sense. Kaplan believes that shows need to go to the people, not expect the people to come to you.
His ambition is admirable. His determination is unwavering. And his viewpoints are incredibly useful. Enjoy.
Brian Noe: What have the past few months been like since the Mighty 1090 went off the air?

Scott Kaplan: You know what, it's been an amazing learning experience. It really has been. Listening to how this radio station crumbled. Understanding why it was. When you look at things like excessive executive salaries, a massive amount of office space that was wasted and hyper expensive, and a really bad deal that this radio company was in with the owners of the transmitter in Mexico. It was just not a financially sustainable model in any way.
Unless you had a billionaire investor who just liked throwing money at it — which at one point this company had and it no longer did — there really was no oversight of management. It got to a point where they just couldn't pay for the transmitter any longer and the transmitter owners took them off the air. Man, what a hard thing to learn when you're an on-air talent and your ratings say that you're the top in the business. Then you find out well we're doing our job, but the other side of the building didn't do its job. It's been an amazing learning experience. It really has.
Noe: Has this been an angering process for you?
Scott: I've never been angry about all of this because really I look at myself and I think, I knew that I did not want my career to be in the hands of the management of 1090. I knew that for many years. I never really wanted to sit around and wait for these guys because I never believed in their leadership. I wasn't angry. I just immediately went into fix-it mode.
For me, trying to fix the problem was let's work a deal directly between me and the guys who owned the transmitter. I've got all of my winning teammates around me. I've got our morning show. I've got our midday show. The morning show took a job quickly across town and then in the last hours as I was trying to finish this deal off my colleague, Darren Smith, took a job with another radio station in San Diego.
Even though the lineup wasn't going to be the same I still thought we could rebuild a winning brand. But ultimately the numbers don't lie. Some guys in sports radio really love the statistical side of sports. I'm not really a fan of numbers unless I'm handicapping horse races.
I had to do a lot of learning about spreadsheets and real dollars and cents. Things that as a talk show host you don't really learn about, you don't really talk about all that often. But now we're talking about big money and I needed to decide could we really make money? When the numbers got to the very end, the people who own the transmitter, they make a really nice amount of money. The people who work at the station, they all get paid. The company loses massive amounts of money and the investors don't make back their money or profit. It's just not a winning proposition.
This is stuff that I did not know and had to learn and then had to be unemotional about. As much as I wanted to employ all the people that worked at our station, as much as I wanted to rebuild this brand, and as much as I want to get back on the air not just in San Diego but all of Southern California, I couldn't let the black and white numbers take over my emotions and do a deal that was going to be bad for everybody involved. Like I said, this has been a phenomenal business learning experience.

Noe: You mention Darren Smith and some of your other former co-workers. What was your reaction when your teammates joined other teams?
Scott: The first group of guys who went to the Padres home radio station, I wish they would have given us a little bit of time, but I understood their position. It was fine. They were a one-year show at our station. We were helping to cultivate them. So I kind of understood. They had the energy of a fresh, brand new show.
With Darren Smith, Darren gave me a lot of time. He told me his goals were to get on the air by August 1st. He told me his goals and I knew what they were, but I wasn't working for Darren. I wasn't trying to meet his goals. I was trying to get us all back on the air as quickly as possible. Doing a good deal takes time is what I learned. This unfortunately took more time and didn't turn into a good deal.
I wasn't disappointed. I was happy for everybody. I'm happy for Darren Smith. He has what he wanted; he likes security. I'm happy for our morning guys because they have what they wanted, which is to be around the baseball team. You can never be upset and unhappy for other people's success. I'm very happy for all of those guys.

Noe: As far as not trusting management at 1090, when things crumbled did you reflect back upon the situation relating to yourself? Were you like, man, I knew better than to be in business together?
Scott: I knew that 1090 was in financial trouble. I also knew who the leadership was and I didn't have any faith in them. I also knew that everybody else in the place had no faith in them either. But people are scared and people don't want to have a revolt if you will. If the parent company would have had any oversight over this management team, they would have attempted to fix this a long time ago. But they didn't. The parent company took their hands off of it and said forget it, survive on your own is essentially what happened. The management of this company couldn't survive on its own.
If you looked at why that was, I can show you a million reasons — literally in dollars a million reasons — why that was. I was not mad at management. I knew in my own heart that this was not a team on the management side that had great leadership. We believed on the programming side we had tremendous leadership. We were insanely successful for a really long time. We felt like we were doing a very good job on our side of the building, not necessarily complimented from the other side of the building. And by the way if you know the characters involved you're not really surprised.

Noe: What was that like for you on a day-to-day basis?
Scott: It was not a fun work environment. Not fun. Darren Smith and I would do this crossover every day where we'd spend 20 minutes on the air together. We'd probably spend 30 seconds before we even got on the air together, and we'd talk very openly and raw. It was not a place that people were having fun being there. It just filtered all the way down.
Management got rid of people whose jobs were important to the success of the radio station. Those folks were sacrificed so management could keep their jobs and their salaries. These are crazy realities that we don't necessarily all encounter. Look, everybody's got stories in the media business, but this was just one where I didn't know a lot of what was going on and felt frankly a bit naive, but again I learned a ton along the way. It was not a great work environment. I can tell you that certainly at the very end.
I mean can you imagine? You have a guy who's the president of the company who tells everybody we're being pulled off the airwaves. Then for the next 20 days we're broadcasting on our app — still by the way dominating in the ratings without even being on the air frankly — and at no time is there communication between the person steering the ship and the people who are out of control in the back of the ship who have no idea what's going on. Zero communication. Zero leadership.
Noe: That's wild, man. You have a great resume, but not being a featured part of a radio station has to be a weird feeling, right? Do your past accomplishments make your current situation tougher?
Scott: The thing is you could sit on the sidelines or you can do something. What I did is I immediately sprung into action. Rather than sit around and not be heard, I was able to immediately work a deal with Callaway Golf to use their studios. I've been broadcasting on YouTube, on Twitter, on Facebook Live, on the TuneIn app, and I've been in communication with my audience through all social platforms. I have sponsors that have wanted to stay with me because I've spoken for them for many, many years. I have an incredibly loyal group of producers and teammates who want to keep the show alive.
I've said this all along; desperation has spurred innovation. We're actually in the process right now of building a studio in my house where I can do all of these different things that I want to do. All of the things that I was planning on doing with the 1090 transmitter I still think I can do, only now rather than using a transmitter I can use an app as more of my central location.
As of right now, you say well you're not a part of a radio station. That's true. But my fulfillment comes from broadcasting and entertaining. I get that fulfillment every day I go on using these other platforms. By the way if you look at my YouTube show, I get calls from people all over the radio industry saying you're show looks as good as what Dan Patrick has. It looks as good as Colin Cowherd. It looks better than Jim Rome.
The studio at Callaway is awesome and when they turn on the lights and the cameras, you're broadcasting on all these platforms. For people that are savvy enough to Bluetooth an app from their phone into their car, for those folks who are already listening on an app, not even using the AM transmitter, there has been virtually no interruption for those people. In fact if anything the show is probably better because we don't do any commercials.
Noe: Has it been more rewarding doing it the way you have than simply having a typical radio shift on a typical station?
Scott: No, it has not been more rewarding because I haven't been paid in four months. It's been less rewarding because I'm making a whole lot less money. However, and now I'm being serious, it has brought my team closer together than ever before. We travel together — in other words we all get in a car together — we have a much longer commute than we used to have. So we are literally in the car together for about 60 to 80 minutes a day. We talk to each other differently now. We hang out with each other quite a bit differently now.
Everybody who has decided they want to be all in, they are coming up with their concepts and their ideas. By the way most of these guys are significantly younger than I am, and they all think I'm crazy for even wanting to get back on radio. Me, I love the medium of radio. I loved it when I was a little kid when it used to talk me to sleep. I loved it when I was a caller growing up. I loved it when I was able to work at a radio station and splice tape and feed it down a line. I loved it when I was producing at the Super Bowl as the Super Bowl was turning into what the Super Bowl is. I've loved broadcasting on radio for all these years.
Dude, I mean listen I'm an available free agent. If somebody calls me and says hey we want you to come and take this shift on a radio station in a market that I find very desirable with the teams I'd like to cover and a desirable place to live, I am all ears. I have a great team and we have a very successful product. But on the other hand I can't wait around and wait for a radio station or a radio company to come grab me because I think hey I've had this amazing run in Southern California. Rather than wait around, I can continue to broadcast. I can continue to sell and who knows what the future brings?
I have nothing but great things to say about radio, but my younger producer guys, they all think the future is now with all of these digital platforms. Going out to the people not just in your local market but literally all over the world and communicating to these people with all the social platforms we have at our disposal right now, there's a whole new world out there for broadcasters.
We're all sort of making it up as we go along in many instances. That goes for even big networks and big radio companies who are trying to figure out the podcasting side of the business and are trying to figure out where does video play into any of this. It's a very exciting time. That's for sure. And by the way probably a very nerve-racking time really in traditional radio.

Noe: Since you've operated your show as a digital play on YouTube, TuneIn, and Twitter among others, what has surprised you the most?
Scott: The amount of people that are watching and listening. The willingness of the listener to say you're the guy who I like listening to on the radio. I can't get in my car anymore and turn on the radio, but I still have access to your content. I'm blown away by the things that we're doing now. Why weren't we doing these things before?
YouTube has an ongoing comment section and I'm following the comments while we're on the air. I'm interacting with these folks while we're on the air. Why weren't we YouTubing when we were broadcasting? Why weren't we doing simple things like being on Facebook Live? We have thousands of viewers on Facebook Live. Why weren't we doing that before? Really it fascinates me that people will say to me, listen if I know where you are, then I'll come listen. I will come watch. I'm blown away by how people watch this stuff on their own time.
I've been really spending a lot of my own time plugging my phone into my car and listening to our daily show in podcast form because I really want to understand what is the listener experiencing? What am I asking the listener to do? What I found out is guess what? If I can do it, so can anybody else. It's really just so simple. You go to the podcast app on your phone and you click in what you want. You turn it on and you're going. In your dashboard — assuming you have a relatively new car — you see the name and date of the show and I'm listening to it on my own time. I find it absolutely fascinating.
Then on the other hand, I'm following what people are doing on YouTube. I'm watching YouTube videos at other times of the day to understand how other people are ingesting this content because we may only have 500 to 1,000 viewers live, but by the next day there are 3,000 or 5,000 viewers. The content lives on so people go back and watch it at their own leisure. This is all new stuff for me because I had been an AM radio broadcaster.

Noe: For the people on traditional terrestrial radio, how much would you stress to them the importance of putting their content in other places beyond the radio station?
Scott: If it were me and I were going back on to terrestrial radio, which I expect that someday I likely will, but when I go back on terrestrial radio, terrestrial radio will be an additive platform to all these other things that I'm currently doing. We live in a world now — and I hate to be such a philosopher — but I think we live in a place now where you have to go to the people, not expect them to come to you.
Honestly I got into an Uber here in Houston this evening and I asked the gentleman if you could turn the radio from the FM dial where he was playing smooth jazz, to the AM dial so I could hear sports talk. Well guess what? This guy had no idea and he had a brand new car. He had no idea how to go from FM to AM. I walked him through it. He got there — couldn't figure out how to tune the radio up or down.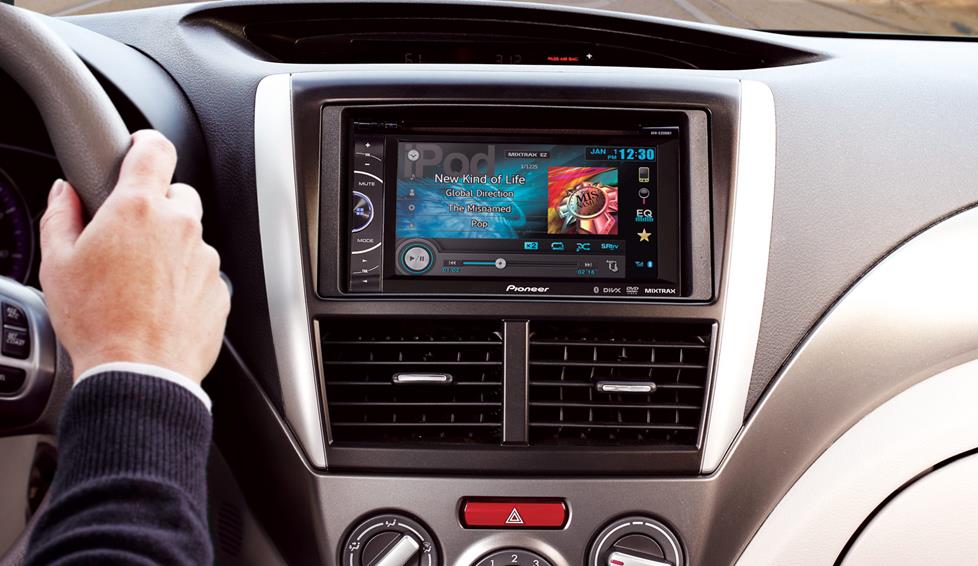 Look this guy is a professional driver. As a professional driver you should probably know how to use the radio. Millions and millions of people are listening to radio. There's no doubt about it. But the phone is in your hand all day long. The radio is in your car. The phone is in your hand all day long. This is where I believe ultimately we have to communicate with people.

Noe: What's been the hardest part of running the show the way you have these past few months?
Scott: Probably me having to be really chill about all the people who work for the show, or who have a role within the show, and their individual level of commitment. People had to put their other stuff in front of the show when the show is not paying them per se. For me that's kind of a hard thing that we're not all together every day 100 percent. We can't all do it. I'm the person who has to do it. My producer, Alex Padilla, he's kind of the second guy that has to do it to keep the show alive. Everybody else has their things that are going on in their lives that need to take a priority. That's been kind of hard. We are not all 100 percent as in as we would have normally been. That's kind of a tough thing.
The other part of it is when you want to put on a good broadcast, you prep. You work hard. You know what you want to talk about. You have ideas formulated and so on. I've been spending so much time on the business side and so little time on the content side. What's fascinating about that is my producer, Alex Padilla, has done such a phenomenal job of handling the content knowing that my mind was elsewhere and that I wasn't studying the way I should be. He made it super easy for me to just sit down and have enough content that you would not know that I hadn't watched a game in a month. That's really one of the most amazing things is the ability for the team to come together and still put on a quality broadcast even with all the mayhem and chaos swirling around.

Noe: You've spoken to Entercom recently about a position in Houston. How serious did those conversations get?
Scott: We were very serious. Entercom and I were very serious about 610 here in Houston. It was just a timing issue for me. I was still trying to put together the 1090 deal and they needed an answer. I couldn't commit. It was that simple really. Their program director at 610 is a guy named Armen Williams. He is probably the sharpest, young program director that I know in the radio business. He's a disciple of Bruce Gilbert, who is one of the most respected program directors in the industry.
I was really, really interested in this radio station. They've got a great general manager. They've got amazing facilities. The talent that they have is really, really impressive. I loved the opportunity that was presented to me at 610. It was just a timing issue.
My being in Houston right now, I happen to be in town meeting with Gow Media. Gow owns a couple of radio properties, but I'm not really here talking as a broadcaster. I'm here talking as a CEO of my startup, which is called Sided. Sided.co is a platform that we built specific for radio, as a parallel ad platform for radio. So I happen to be down here in Houston meeting with Gow Media because I'm a huge fan of what they've done with their company and how they utilize radio to move listeners into content online. I'm just so impressed with what they've done so we've come down here to talk to them about partnering with what we do.

Noe: The other San Diego radio stations [97.3 The Fan and XTRA 1360] — do you view them as potential landing spots?
Scott: Oh, I definitely think that 97.3 and 1360 are both potential landing spots for this reason; if you're one of those two stations and you've thought all along well we're not going to spend the money and maybe it's better that he's off the air and neither of us are using him. When one of those two radio stations decides that they want to be the overwhelming dominant force in sports radio in San Diego, then one of those two radio stations will come and want to hire someone like myself with my 18 years of market equity, all of the advertisers that follow me, and the massive number of listeners that I've cultivated relationships with over the years. I definitely would not rule out those two radio stations.
The only issue is that San Diego is not the kind of sports market that big companies want to spend a ton of money on in sports talk radio. It's not San Francisco. It's not Chicago. It's not Boston. It's not Philly. Obviously it's not New York.
When you're in a somewhat smaller sports market with a limited number of pro teams, sometimes big companies are cautious about spending that kind of money on these types of radio stations. But I would argue this, you don't have to have many pro sports teams. What you need are engaged sports fans. I'll tell you right now San Diego for all the heat that it takes, San Diego has great sports fans. I know that because for 18 years I covered the teams. I've been in the stands with these people. I've been at the tailgate parties with these folks. I know that people who live in San Diego are great sports fans regardless of the fact that the Chargers left.
Noe: If you were in Vegas placing a bet on if 1090 is going to come back, what do you think the odds would be of that happening?
Scott:I'd say today 40-1.

Noe: So you probably wouldn't put a significant amount of money on that would you?

Scott: No, it's a long shot. And it's a long shot because we have two separate sets of economic understanding. My understanding is I see what a radio station sold for in New York City. I see what the folks in Mexico think their radio station or their tower is worth. A radio transmitter in New York City versus a radio transmitter in Baja, California are worlds and universes apart. What they thought their asset was worth versus what I think their asset is worth are two totally different things. Therefore we can't do business together as of today.
If something were to happen where my colleagues in Mexico decided to change the numbers to where we both would be in a little bit of pain, but maybe we're both enjoying some pleasure as well, then I would never count 1090 out. I wouldn't count 1090 out because right now it's broadcasting a tiny little FM radio station Ultra 104.9 FM from Brownsville, Texas on a powerhouse transmitter in Southern California. As long as they're not making money with the asset, I wouldn't count it out. But 40-1, on occasion 40-1 wins. I've seen 50-1 win the Kentucky Derby.

Noe: Were the odds of an agreement being reached ever better than 40-1 at any stage?
Scott: Yes, the odds were 2-1 as of two weeks ago. We thought we had a deal in place. Unfortunately I slept on it for like three nights. After sleeping on it for three nights, I realized I'm about to go ask a bunch of investors to put money into something that I'm going to show them is going to lose money for a long time. If I were them why would I want to do this? Why? Because they're nostalgic about the 1090 brand? Or because they're my friends and they want to support me?
I didn't want to become the Alliance of American Football. I didn't want to hire a bunch of people and think that hey everything is great and then five months later be out of business.
I would say two weeks ago we were on the goal line and going in. Then I slept on it and slept on it and slept on it, and again back to learning, studied these spreadsheets and understood what the numbers really were telling me. It really wasn't that hard of a decision to pull back and say this is a bad deal and I don't want to do it. For me, for the employees, for the investors, I don't want to do this deal. I respectfully bowed out. I will tell you right now we were going in. We were on the goal line and going in. We were that close.

Noe: I'm sure it got easier once the decision was made, but for those three days where you're twisting with it — you put in a lot of work and the deal is right there — to not go through with it, what was that like for you?
Scott: Listen I put in a lot of time. I put in a lot of money. I gave up a phenomenal opportunity to go work for a company like Entercom in Houston. My children are asking me questions. Everywhere I go I'm being questioned. I didn't realize everybody knew who I was. All of a sudden I'm off the air and everybody wants to ask me about it. A lot of time spent. A lot of money spent. All to ultimately find out that this was not a good deal and not a deal I could do.
Instead of looking at it as a failed deal I choose to look at it as the smart move. Sometimes the best deals are the ones that don't get done. In this case this was one where it wasn't going to make dollars therefore it did not make sense. It just didn't. Yes, it was excruciating because I knew that there were people who had put their lives and their careers on hold under the expectation we were getting back on. I fully expected us to be getting back on. One side can't get rich while the other side goes broke. That's what was happening.

Noe: Hey man, I get it. That's understandable. For the longtime fans of 1090, what message would you like to send to them who are left longing for 1090 to come back?
Scott: What's been amazing about the 1090 listeners is that they didn't just split in half and some went to one radio station and some went to another radio station. There were three sports radio stations in San Diego. 1090 had like 60 percent of the audience. So you would think the other two radio stations would then all of a sudden pick up 30 percent each. Well it didn't happen. The 1090 listener has gone to podcasts. They've gone to their phone. They've gone to music. They've gone to whatever it is that's occupying their time in their car. They are not going to those other two radio stations in droves. They may eventually, but they aren't yet.
I think that it's really amazing the brand loyalty that people have. 1090 was part of people's lives. When the Chargers were terrible, 1090 told everybody they were terrible. When the Chargers became great, they were there to host the parties and drive the bandwagon. When the Padres had playoff teams, 1090 was there to be in the middle of all of that. A generation of people grew up with 1090. And then passed on yet another generation, which is why I've got tons of listeners who are 25 years old and guess what those 25-year-old guys have no problem listening on their phone via podcast or YouTube. That's what they've come to know. It was when they were driving to school with their dad or their mom in the car that they were listening to the AM radio.
I just appreciate how loyal everyone was to that brand and when 1090 went away rather than the listener just going over to the big box, big company sports radio station, they just decided I'll do other things with my time in my car. That's pretty fascinating to me.

Noe: You've also had a steady presence on Westwood One's NFL games. What's your current status with them?
Scott: I'll be back on Monday Night Football this year. What we do with Westwood One is we book a schedule earlier in the year and then we kind of wait for things to move around and change. I'll be on the opening night of Monday Night Football. I'll be in Oakland for the Broncos and the Raiders. I was there last year when the Raiders and the Broncos played what we thought was going to be the final game in the Coliseum and it wasn't. So here we are for the final season and this is the kickoff to the year. I've got the West Coast Monday Night Football game. It'll be on September 9th and then I'll travel as the year goes on. I'll be in Dallas in Thanksgiving. I'll be on the sidelines of playoff games. I will continue my work with Westwood One and hopefully expand my role with Westwood One as well.
Noe: That, by the way, was the Marshawn Lynch blunt game, was it not?

Scott:It was. That's right. (Laughs)

Noe: (Laughs) Only Beast Mode, man. What's one thing that you'd like program directors and radio executives to know about you that they might not be aware of?

Scott: Just because I was on the radio in one place for 18 years and had a lot of autonomy, and just because I have an entrepreneurial spirit, don't be scared off by that. I will tell you when somebody is the head coach, you follow their lead because they have to do things their way. The one thing about me is I've always been a team player. I've always been a team guy. When I had to tell the folks at Entercom that I couldn't take the gig in May, I explained to them that it was because I'm a team guy. I have a team of people around me and they all were looking at me as a leader. I didn't want to let down my team. 
Ultimately we didn't get 1090 back on the air, and as much as I thought people were going to be let down by that, instead the feedback from my team has been we appreciate how hard you tried and the risk that you were willing to take.
My point would be hey I'm a team guy. I get it; a lot of people might look at me and go well he's been in the business a long time and he worked at an independent station for a long time, can he come into a corporate environment and be what we need him to be? If someone has a plan and it's a plan that they believe is going to work and they say can you execute this plan? My answer is I can do that.
I like to do a lot of things at once. I love being on the radio because those are the three or four hours where the outside world can't get to me. During the day I just have one of these brains that likes to go in a million different directions and can't sit still. Being entrepreneurial particularly in the field of media and specifically in the world of radio should never scare anybody off.
In fact I think people should say we need more innovator type people around us. That's what I would say to people who get a little bit freaked out that this disease that I have called ambition can get in the way of doing great radio. I disagree. I think it's all part of doing great radio.
Being Wrong On-Air Isn't A Bad Thing
…if you feel yourself getting uncomfortable over the fact that you were wrong, stop to realize that's your pride talking. Your ego. And if people call you out for being wrong, it's actually a good sign.
In the press conference after the Warriors won their fourth NBA title in eight years, Steph Curry referenced a very specific gesture from a very specific episode of Get Up that aired in August 2021.
"Clearly remember some experts and talking heads putting up the big zero," Curry said, then holding up a hollowed fist to one eye, looking through it as if it were a telescope.
"How many championships we would have going forward because of everything we went through."
Yep, Kendrick Perkins and Domonique Foxworth each predicted the Warriors wouldn't win a single title over the course of the four-year extension Curry had just signed. The Warriors won the NBA title and guess what? Curry gets to gloat.
The funny part to me was the people who felt Perkins or Foxworth should be mad or embarrassed. Why? Because they were wrong?
That's part of the game. If you're a host or analyst who is never wrong in a prediction, it's more likely that you're excruciatingly boring than exceedingly smart. Being wrong is not necessarily fun, but it's not a bad thing in this business.
You shouldn't try to be wrong, but you shouldn't be afraid of it, either. And if you are wrong, own it. Hold your L as I've heard the kids say. Don't try to minimize it or explain it or try to point out how many other people are wrong, too. Do what Kendrick Perkins did on Get Up the day after the Warriors won the title.
"When they go on to win it, guess what?" He said, sitting next to Mike Greenberg. "You have to eat that."
Do not do what Perkins did later that morning on First Take.
Perkins: "I come on here and it's cool, right? Y'all can pull up Perk receipts and things to that nature. And then you give other people a pass like J-Will."
Jason Williams: "I don't get passes on this show."
Perkins: "You had to, you had a receipt, too, because me and you both picked the Memphis Grizzlies to beat the Golden State Warriors, but I'm OK with that. I'm OK with that. Go ahead Stephen A. I know you're about to have fun and do your thing. Go ahead."
Stephen A. Smith: "First of all, I'm going to get serious for a second with the both of you, especially you, Perk, and I want to tell you something right now. Let me throw myself on Front Street, we can sit up there and make fun of me. You know how many damn Finals predictions I got wrong? I don't give a damn. I mean, I got a whole bunch of them wrong. Ain't no reason to come on the air and defend yourself. Perk, listen man. You were wrong. And we making fun, and Steph Curry making fun of you. You laugh at that my brother. He got you today. That's all. He got you today."
It's absolutely great advice, and if you feel yourself getting uncomfortable over the fact that you were wrong, stop to realize that's your pride talking. Your ego. And if people call you out for being wrong, it's actually a good sign. It means they're not just listening, but holding on to what you say. You matter. Don't ruin that by getting defensive and testy.
WORTH EVERY PENNY
I did a double-take when I saw Chris Russo's list of the greatest QB-TE combinations ever on Wednesday and this was before I ever got to Tom Brady-to-Rob Gronkowski listed at No. 5. It was actually No. 4 that stopped me cold: Starr-Kramer.
My first thought: Jerry Kramer didn't play tight end.
My second thought: I must be unaware of this really good tight end from the Lombardi-era Packers.
After further review, I don't think that's necessarily true, either. Ron Kramer did play for the Lombardi-era Packers, and he was a good player. He caught 14 scoring passes in a three-year stretch where he really mattered, but he failed to catch a single touchdown pass in six of the 10 NFL seasons he played. He was named first-team All-Pro once and finished his career with 229 receptions.
Now this is not the only reason that this is an absolutely terrible list. It is the most egregious, however. Bart Starr and Kramer are not among the 25 top QB-TE combinations in NFL history let alone the top five. And if you're to believe Russo's list, eighty percent of the top tandems played in the NFL in the 30-year window from 1958 to 1987 with only one tandem from the past 30 years meriting inclusion when this is the era in which tight end production has steadily climbed.
Then I found out that Russo is making $10,000 per appearance on "First Take."
My first thought: You don't have to pay that much to get a 60-something white guy to grossly exaggerate how great stuff used to be.
My second thought: That might be the best $10,000 ESPN has ever spent.
Once a week, Russo comes on and draws a reaction out of a younger demographic by playing a good-natured version of Dana Carvey's Grumpy Old Man. Russo groans to JJ Redick about the lack of fundamental basketball skills in today's game or he proclaims the majesty of a tight end-quarterback pairing that was among the top five in its decade, but doesn't sniff the top five of all-time.
And guess what? It works. Redick rolls his eyes, asks Russo which game he's watching, and on Wednesday he got me to spend a good 25 minutes looking up statistics for some Packers tight end I'd never heard of. Not satisfied with that, I then moved on to determine Russo's biggest omission from the list, which I've concluded is Philip Rivers and Antonio Gates, who connected for 89 touchdowns over 15 seasons, which is only 73 more touchdowns than Kramer scored in his career. John Elway and Shannon Sharpe should be on there, too.
Money Isn't The Key Reason Why Sellers Sell Sports Radio
I started selling sports radio because I enjoyed working with clients who loved sports, our station, and wanted to reach fans with our commercials and promotions.
A radio salesperson's value being purely tied to money is overrated to me. Our managers all believe that our main motivation for selling radio is to make more money. They see no problem in asking us to sell more in various ways because it increases our paycheck. We are offered more money to sell digital, NTR, to sell another station in the cluster, weekend remotes, new direct business, or via the phone in 8 hours.
But is that why you sell sports radio?
In 2022, the Top 10 highest paying sales jobs are all in technology. Not a media company among them. You could argue that if it were all about making money, we should quit and work in tech. Famous bank robber Willie Sutton was asked why he robbed twenty banks over twenty years. He reportedly said," that's where the money is". Sutton is the classic example of a person who wanted what money could provide and was willing to do whatever it took to get it, BUT he also admitted he liked robbing banks and felt alive. So, Sutton didn't do it just for the money.
A salesperson's relationship with money and prestige is also at the center of the play Death of a Salesman. Willy Loman is an aging and failing salesman who decides he is worth more dead than alive and kills himself in an auto accident giving his family the death benefit from his life insurance policy. Loman wasn't working for the money. He wanted the prestige of what money could buy for himself and his family. 
Recently, I met a woman who spent twelve years selling radio from 1999-2011. I asked her why she left her senior sales job. She said she didn't like the changes in the industry. Consolidation was at its peak, and most salespeople were asked to do more with less help. She described her radio sales job as one with "golden handcuffs". The station paid her too much money to quit even though she hated the job. She finally quit. The job wasn't worth the money to her.
I started selling sports radio because I enjoyed working with clients who loved sports, our station, and wanted to reach fans with our commercials and promotions. I never wanted to sell anything else and specifically enjoyed selling programming centered around reaching fans of Boise State University football. That's it. Very similar to what Mark Glynn and his KJR staff experience when selling Kraken hockey and Huskies football.
I never thought selling sports radio was the best way to make money. I just enjoyed the way I could make money. I focused on the process and what I enjoyed about the position—the freedom to come and go and set my schedule for the most part. I concentrated on annual contracts and clients who wanted to run radio commercials over the air to get more traffic and build their brand.
Most of my clients were local direct and listened to the station. Some other sales initiatives had steep learning curves, were one-day events or contracted out shaky support staff. In other words, the money didn't motivate me enough. How I spent my time was more important.
So, if you are in management, maybe consider why your sales staff is working at the station. Because to me, they'd be robbing banks if it were all about making lots of money.
Media Noise: BSM Podcast Network Round Table
Demetri Ravanos welcomes the two newest members of the BSM Podcast Network to the show. Brady Farkas and Stephen Strom join for a roundtable discussion that includes the new media, Sage Steele and Roger Goodell telling Congress that Dave Portnoy isn't banned from NFL events.
Podcast: Play in new window | Download
Subscribe: RSS