Jeremy White Shares Family Tragedy On WGR
"Jeremy will remain off-air the rest of the week, planning to make his full-time return to WGR's popular morning show next week."
On Tuesday, WGR morning host Jeremy White returned to his radio show with tragic news. The quadruplets he and his wife, Molly, were expecting had died.
Listeners were aware White and his wife were expecting quadruplets since they made the announcement in August. On Sunday, September 22nd, they hosted a gender reveal at a Bills tailgate, later that night Molly went to the ER with "terrible pains."
"Our efforts to stop pre-term labor fell short and our quads were all born too early to have a chance at survival," Jeremy and Molly White shared on Twitter.
Molly gave birth to each of their four children on separate days throughout the week after being admitted to the hospital on September 22nd. Zoe, Lincoln, Miles and Brecken, were born between Monday and Saturday, with each child losing their life soon after.
An emotional White told listeners there was nothing that could have been done to save their children, so every single time a child was born, they were going to meet them and then the baby was going to die.
White's return to his WGR morning show, Howard and Jeremy triggered 20 of the most powerful minutes in radio as the emotional father shared raw details of losing their four children, telling listeners that he views his wife as his hero.
"I wanted to tell the story because I felt like I could never come back to work without telling the story," Jeremy said. "If anyone ever goes through it, I want them to reach out to me and know that they can. I hope it never happens to anybody, but if it ever happens to you, you can reach out to me. And I'll hopefully help you get through it the way other people helped me and helped my wife."
"These months with our quads growing have been some of the happiest of our lives. We mourn the family we dreamed of having, and will carry them with us, as long as we live," Jeremy and Molly wrote on Twitter.
After each child died, the parents spent time with them, taking pictures and saving an audio recording of their heartbeats, which have been placed inside a teddy bear. "I never thought being with your child after it passed would be important, but it is, it's really important."
"Amazing what you can see in such a young child that can't survive in the world, you can still see physical characteristics." Those physical characteristics resembled Jeremy and Molly, and seeing those memorable features brought the parents joy.
The radio host was incredibly grateful to everyone who helped along the way, friends, family and especially the doctors, nurses and entire medical staff at the hospital. Jeremy shared the roller coaster of emotions he and his wife are dealing with, from losing their children, to whether or not people will question if he goes to a game in an attempt to continue living his life. More than being met with questions, Jeremy's co-host Howard Simon said he should be met with hugs.
"When we look back, it ends up as the worst week our lives, but there are smiles in there, there are laughs, there are good moments that you spend with your kids," Jeremy added.
Jeremy will remain off-air the rest of the week, planning to make his full-time return to WGR's popular morning show next week.
Brandon Contes is a freelance writer for BSM. He can be found on Twitter @BrandonContes. To reach him by email click here.
Outkick's Matt Leode Dies At Age 46
"The Cleveland sports media community took to social media to say its goodbyes on Thursday."
Cleveland sports journalist and Outkick contributor Matt Leode has died after a two year battle with cancer. He was 46 years old.
Leode covered sports in Cleveland working mostly as a freelancer. In addition to writing, he made numerous appearances on FOX Sports Radio and on AP Radio. The Cleveland sports media community took to social media to say its goodbyes on Thursday.
Several of those colleagues participated in numerous fundraisers on his behalf. Matt Leode barely stopped working after his diagnosis according to the AP.
"He was funny, sweet, generous, loyal, faith filled and he had a talent for bringing people together. He made my life beautiful," Leode's wife Shanna wrote on Twitter after his passing.
Sportsnet Rolls Out New Audio Lineup Across Canada
"Canadian sports media blogger Toronto Mike has a list of other talents that have reportedly exited Rogers' Sportsnet."
The shake ups are back at Rogers Media in Canada. A press release from the company says that new live and on demand Sportsnet radio shows will launch on October 4 replacing the current lineup.
While a lot of it does look like traditional radio with an on-demand replay available, Rogers does promise "seasonal, sport-specific and spontaneous programming," adding that it will give listners more of what they want, when they want it.
The FAN Morning Show with JD, Blake and Ailish will kick things off from 6-10 each day. The show features current Sportsnet host JD Bunkis alongside Blake Murphy, who covers the Raptors for The Athletic, and Yahoo Sports host Ailish Forfar.
The network will have two baseball season shows. Blair and Barker will air weekday evenings at 5. Ben Ennis will host Jays Talk weekdays from 10-noon, with postgame editions hosted by Blair and Barker.
Sportsnet is bringing for Maple Leaf Nick Kypreos back. He will partner with Justin Bourne during hockey season for afternoon drive. Insider Jeff Myrek will host his show in mid days.
Finally, The Raptors Show with host Will Lou will air at 2 pm on weekdays during the NBA season. The back half of afternoon drive during the winter will be filled by The Fan Drive Time, which will cover both hockey and basketball.
All of the new programming means plenty of changes. Scott Rintoul, who hosted the mid day show on Sportsnet's Vancouver affiliate has confirmed that he is out. Jason Ronzon of The Fan 590 in Toronto says that he is out as well.
Canadian sports media blogger Toronto Mike has a list of other talents that have reportedly exited Rogers' Sportsnet. The Athletic's Richard Deitsch is said to be among them. Deitsch had been hosting an afternoon drive show on The Fan 590 in Toronto.
How Do We Talk To Coaches On The Hot Seat?
"What the fanbase doesn't understand is this sponge of ire is a person."
Bad seasons are tough on everyone. Management, coaches, fans and yes, broadcasters. It's why I never understood a player's rational when saying "you are rooting against us". Um, no, I'm not. It's just hard to sugarcoat what isn't happening on the field. But as the old saying in baseball goes, "you can't fire 26 players, so you fire the manager." That's usually what happens. With the money being paid to some coaches/managers, the front office will let it play out. In other words, not a quick hook, more of a delaying of the inevitable. Social media adds fuel to the fire and whips a fanbase into a frenzy. Pundits will place that coach/manager on the "hot seat" and that typically puts everyone on guard and unsure how to deal with that person. 
How should you prepare for an interview or a production meeting with a coach/manger on the hot seat? Go in with the understanding that, yes, this individual knows what's going on already. Even if he/she says, "I don't read the papers or listen to the radio," they have someone who does. So, don't beat around the bush, just get right to it. They are pretty well in tune with the fact that seat he/she is sitting on is indeed hot. Don't make it the "elephant" in the room, but don't add fuel to the fire. Allow this person to explain where they are coming from, you may get a better understanding with what that coach/manager is going through. He or she may have a good explanation for some of the moves made, plays called and roster moves made. Give them that opportunity. Now you'll have their side, right from the mouth of that 'hot seat sitter' to allow you to have another angle to the situation. 
It's a different story if you are a local team broadcaster. You have to walk that fine line, since you and the coach are probably employed by the same people. You will likely see this person every day. The fine line is between acknowledging what is going on without erring on the side of "team shill."
Most fans will be quick to tell you that you're the latter, but don't let that affect how you do your job. It's hard to cover up the truth and you probably shouldn't do that. Also, as a broadcaster you are likely privy to some things that are going on behind the scenes. Like a player that refuses to play a certain position, or an injury to a key member of the team that he/she is playing through. All of these things limit what a coach/manager can do, but it's not information you can divulge. It's sucks, because you'd like nothing better than to identify the problems, but that would open up a whole new can of worms for you. So how can it be explained? How can it be handled? Facts tell the story. Your listeners will appreciate it and you at the same time won't be betraying any trusts. 
For an example in today's world, living in Chicago, we're going through the pains of watching the Bears play. Head Coach Matt Nagy is probably on the hottest seat in the NFL right now. He's a nice guy, very pleasant to deal with. He's likeable. But he's not getting it done. I can see it. You can see it.
It's easy to go for the low hanging fruit, especially when a team is struggling. It feeds a rabid fan base, but if you're calling games, you can't do it. Rather than saying his play calling is "inept" or "he needs to give up the play sheet", let the obvious numbers tell the story.  You'll need to prepare for these things. Figure out a softer way to express things, or just go to the numbers. Something like, "the Chicago Bears are ranked 32nd in total offense, have allowed the most sacks in the NFL and have averaged only, 'this many points', so far." You are protected. These are stats readily available to everyone. Let the fans draw their own conclusions.  
Working in Chicago for as long as I have, I can speak from experience in what it's like to deal with someone on the hot seat. I got to know two managers pretty well along the way here in town, both were let go as the team was under performing. There was no denying what was likely inevitable. That doesn't mean you have to treat the situation or the person any differently than you did before. Getting labeled as a 'front runner' or somebody that's with you 'win or tie' isn't a good thing. Especially in our line of work as broadcasters. Covering losses are not a lot of fun for anyone, trust me. Losses put extra pressure on everyone and affect people's livelihoods. Respect for the human being is of utmost importance. Just because that person is losing games, doesn't mean that individual is a loser. They are the same person they were during winning times, so why should you change your tune as well?
What the fanbase doesn't understand is this sponge of ire is a person. We as broadcasters get to know the leader as a person as well as a coach. You've met these people's families, friends and mentors. So, you are seeing this person for what they really are, a human being with feelings. They don't like losing. They don't like the negative things being said about them. Fans see nothing of the sort. They see someone not capable of leading their team to glory. I get it.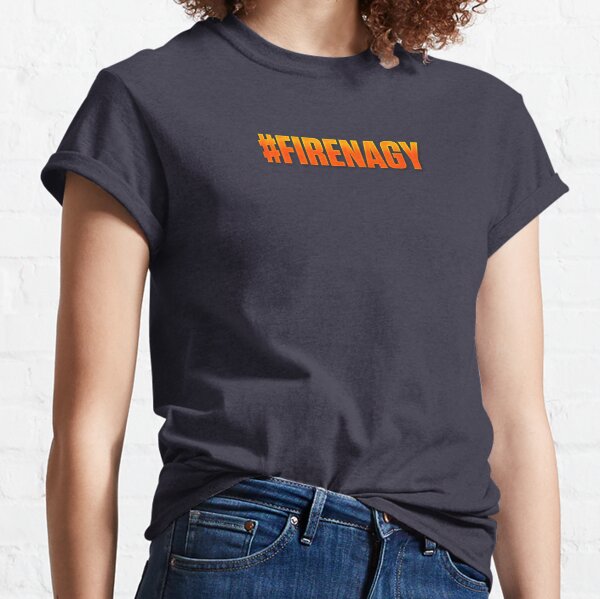 Now, just because you know someone on a personal level, doesn't give the situation a free pass. They just deserve to be treated fairly. One of the greatest compliments I got working in baseball, was by a manager who knew he wouldn't be back the following year. He'd suffered through a couple of tough seasons. One day late in his final year, he called me into his office. I had no idea why he wanted to see me. I walked in and he shook my hand and invited me to sit down. He wanted to tell me how much he appreciated how I handled our relationship. He understood that I had to tell the truth on the air because it was my job. The thing that surprised me though was his expression of gratitude for the way I approached things. He said, 'you were the same guy to me, whether we were winning or losing, and that goes a long way with me. I'll never forget it.' I was blown away, but proud at the same time.
Stay true to yourself not just as a broadcaster, but as a person in these situations. Just because everybody else is taking shots, doesn't mean you have too as well. It goes back to treating someone like you'd like to be treated. Fans are sometimes irrationally passionate and turn some professional moments into personal ones. Being critical of someone's work is one thing, it comes with the territory. Coaches that get into the profession understand that they will be questioned about play calls, lineups and general decisions. Keep that in mind as you're discussing a coach's future on the air during a game. Don't let it get personal. Things can get heated at times, but stay above the fray. Remember, ultimately, it's not your decision to make whether or not the coach is fired. Stick to the facts and let the other noise come from somewhere else.