Steve Hartman Loves Sports. The Rest Is Just Crap
"I think that goals can work for certain people. I think people are motivated by them. But personally it's not my deal. My only goal from a career standpoint is to work in sports as long as I can."
We often hear about athletes that maximize their talent and ability. Not only has sports broadcaster Steve Hartman gotten everything out of his talent and ability, he has also maximized his time. For the past 20 years, he's been working seven days a week. Let that wash over you for a minute. Over a 20-year span, Bill Belichick's "no days off" chant would be a great description for the bulk of Steve's career.
Take a deep breath and try not to feel fatigued just by reading about Steve Hartman's workload. Each Monday through Friday from 3-6pm, Steve hosts the Loose Cannons on XTRA 1360 FOX Sports San Diego along with Rich Ohrnberger and John Schaeffer. Steve hosts national shows for FOX Sports Radio from 10am-1pm PT on Saturdays and from 10am-2pm each Sunday. But wait there's more — Steve also serves as a television sports anchor each Saturday and Sunday evening for KTLA Channel 5 in Los Angeles. I could at least use a power nap after typing up that massive schedule.
Steve shares some of his insightful philosophies in the interview below. His thoughts about amplifying radio partners and making sure they shine the brightest is brilliant. He also talks about his most valuable asset, which would benefit mostly everybody reading this piece. Steve shares some radio stories that are legitimately outstanding. The story about a $24,000 check is funny, but the absolutely crazy tale of Steve channeling his inner Andrew Dice Clay on the air in full f-bomb mode is legendary. Enjoy.
Brian Noe: Working the amount that you do — legendary might be going too far, but it's well known within the business — why do you feel the need to have such a heavy workload?
Steve Hartman: Well I tell you what, Brian, originally when I expanded in 1998 — I was just doing my normal Monday through Friday radio show — I got offered an opportunity to do weekend television. I was in San Diego and was offered a weekend television job in L.A. I had two young boys at the time. I was doing the economics. I could make more money doing two days of weekend television than my wife with two babies at home could probably make on a full-time job. That's how it started.
As time has gone on basically trying to explain this to people my first thought is what we do — at least from my standpoint, everyone has a different opinion — is not exactly working. I don't want to completely downplay it because obviously I've been doing radio for 30 years and television for over 20 years. There is a certain skill set that obviously is acquired over time. But we're really doing — or at least I'm doing — my vocation is my avocation.
On the weekends for instance, I'm sitting there watching football games, which I'd probably be doing sitting at home anyway, except I'm getting paid to do it and talk about the games. It's more of having something to do every day, being accountable every day. I'm 61 now. It defies logic. My father retired at 63 and passed away a year ago at age 89. My grandfather — my dad's dad — retired at 62 and lived to be 97. They had the long retirements. But I don't really look at it that way. I feel like working every day keeps me sharp, keeps me focused, and gives me something to do every single day. At this point in my career, that's pretty much why I do it.
Noe: What do you think you would do if the same situation at The Mighty 1090 happened at your station and they were like, "Hey man, sorry, no station. You've got no weekday show." Would you look for another gig, or just say that's that?

Steve: That's a good question. My general attitude now is that my current situation with my San Diego show, my network radio, and my television work, they're really three separate entities. If any one of them should stop — again depending on the finances and everything else — I don't know at this point if I would actually seek to replace. I say that now, but as you know in this business, Brian, my most valuable asset in my career has been saying yes. I just say yes.
Even going beyond yes, for instance, on the Sunday national show I requested to Scott Shapiro to take the shift. Originally he was hesitant, but the one thing he said — well two things, he was complimentary of my work — but more importantly he goes, "I know you're going to be there every Sunday. You just don't take any days off." What do they say? The best ability is your availability. I've used that as sort of a motto throughout my career that if you hire me and I'm going to be there. Period.
It was very funny, when I got let go by the network at the end of 2013, when they blew up my show with Pat O'Brien and they pretty much cleaned house and sort of redid the national shows, it was the first time I'd ever been let go, ever, in my entire career. It was funny because my contract had two months left through the end of February 2014 and Annie Zidarevich called me and said that your last check is going to be a hard check. It's going to include unused vacation pay.
I didn't say anything because that didn't sound right to me. I used to think it was like if you don't use it, you lose it. I didn't say anything. I just thought a couple extra $1,000 would be good. I got the check. I had over $24,000 in unused vacation. It was like wow, okay, maybe I should have taken a few more days off along the way. I don't know if it's so much about a work ethic as it is something that I just personally sort of need to keep me focused and stimulated to do something every day.
Noe: Take a baseball player that's in the major leagues and then he gets designated for assignment and he's in the minor leagues. You know how fans look at that, it's like, "Aww man, you're not in the majors anymore." When you go from a weekday national show to a weekday local show, there are people in the business that look at it the same way. How do you look at it?
Steve: I think that my situation in broadcasting is different than a lot of guys in the business, and that is I never sought to be in the business. I went to UCLA. I was sports editor of my college paper 40 years ago. When I got out of college you really had two choices. Newspapers were very prominent in those days, but I wanted to work in sports PR. I wanted to work for a team. I interviewed with the Dodgers, the Angels, the Rams, and got hired by the Los Angeles Raiders. They had just won the Super Bowl in 1984. I was 26 years old and I worked for the Raiders for four and a half years.
I hastily quit my Raider job because it was the '80s. I had seen the movie Wall Street one too many times. This guy convinced me that he was Gordon Gekko and I was going to be his Bud Fox and we were going to make a lot of money. I was 30 years old. I had asked for a raise from Mr. Davis. He said we were 5-10 this year. I'm thinking we were 5-10? I wasn't the one that thought that Rusty Hilger was the second coming of Joe Namath. I got out of sports for exactly four months and quit that job because I realized I was a fish out of water.
I was looking for another PR job. In the meantime just to kill time, I was working as a sidekick on a radio show with a man named Bud Furillo, who is a mentor of mine, a longtime L.A. newspaper and radio guy. He was the one that got the call from John Lynch in San Diego about the idea of creating an all sports station after WFAN had launched in New York. Long story short, instead of hiring Bud because he wanted more money, they hired me instead. The rest was history.
My attitude about my whole career is — people have had visions of my career that are different than my own visions. When 690 hit big in the mid '90s, I'm getting calls from everywhere. When ESPN launched their radio network Len Weiner called me. I knew Len from WFAN. He said I want you on national. I'm like, I'm not interested in national. I live in Southern California. I'm an L.A. guy. I live in San Diego. I go back and forth. So I turned down everything. I had no interest in doing national radio. I was forced into national radio.
When 690 blew open, they moved us up to L.A. I had a very successful L.A. show with Mychel Thompson and Vic the Brick. Without me even knowing, they dropped the bomb that we were going to switch to a national show. I didn't want to do national. Eventually with Pat [O'Brien], even though I love Pat personally, it was an awful show. We were getting Talkers putting us as the #11 show and I'm thinking this is the worst show I've ever done.
I was honestly relieved when we got the plug pulled on the national show. When they came back to me and said, look Steve, we've been trying desperately to get this FOX affiliate in San Diego off the ground. I said I'm there. Simple as that. Certainly at this point, I know people look at San Diego like it's got to be the worst sports city in America. They have a baseball team few people care about. Obviously we lost the NFL team. But it really allows me to do very much an open forum show because I know we have a lot of transplants, which makes Southern California always unique.
Honestly I've never really cared what other people thought about my career because from the very get-go — look, Jim Rome was my update guy. He was fiercely ambitious. I give him all the credit for the career that he created and the millions of dollars that he made. That just wasn't me. I wasn't that ambitious. People were more ambitious for me than I was for myself because the whole time I kept thinking are they really paying me to do this? Even 30 years in the business I'm sort of like let me get this straight, I get paid to talk sports. That to me just still blows my mind.

Noe: Keeping in mind that you think the show with Pat O'Brien is one of the worst shows you've ever done, what in your opinion are the ingredients of a good sports radio show and the ingredients of a bad one?
Steve: Well Brian — you can call it old school — I'm a sports guy. I talk sports. I'm not into popular culture. I mean I'll go to the movies once in a while. That's not why I'm there. My attitude is if you're turning into a sports talk show, I want to hear sports. Even when I first broke into this business and I saw people creating shows, like creating characters on the air, I'm thinking to myself I can't do that. Either this is going to work with me just talking sports or I'm just going to have to find another line of work. I just talk sports.
My frustration — Pat was a popular culture guy. Pat knew people. I love Pat dearly, but the problem was the network decided to put Pat in the lead seat. That I thought was a bad idea for Pat and it made it a very difficult show because I'm a sports guy. If I'm not sitting next to someone that I can talk sports with, that creates a problem for me. I want to be able to converse in sports.
I can guarantee you this, Brian; no one has sat next to more people in the history of sports talk radio than I have. It is not even close. I've counted at least 80 people that I have co-hosted a show with over the course of my career. Some long-term, some not, but my ability to work with somebody else has always been based on — I want to know what they know, and then I will steer the conversation to what they're comfortable talking about.
Dahntay Jones was a prime example. Dahntay only wanted to talk NBA, and more than that, he wanted to sort of be a de facto NBA general manager. The seven or eight shows we did together that's all I did was let's make a deal. Let's work these deals and he was into it. He was breaking it down, making calls, and everything else. I try to play to the strength of my partners. If I can't talk sports with the person I'm talking to, then why are we there? In my opinion it's sports, talk, radio. The rest of it is just crap.

Noe: Who was the most talented co-host that you worked with?
Steve: Wow. That's a really hard thing. My first Loose Cannon partner was Chet Forte. Chet was of course the legendary director/producer of Monday Night Football. Here I was trying to launch my career — and this guy was a novice in radio — but he was also a guy that when ABC got Monday Night Football in 1970, Roone Arledge told Chet, look, this game cannot sound or look like any other game. Ever.
Chet was so creative. It took me a while because we used to scream at each other on air. I literally thought this is a train wreck. Then the Union Tribune in San Diego wrote this glowing review of our show and I'm like are they listening to the same show I'm doing? It also gave me a sense that — basically what I try to do with my partners is just amplify who they are, then adjust myself to whatever their personality is.
As far as talent is concerned, I think there are insanely talented people throughout the business. I think you're extremely talented. I love Ben [Maller]. I think Ben is a very talented guy at night. Some guys fit their slots really well. Then there are other people in the business that I think are just faking it. I can tell instantly who the real sports guy is and who the non-sports guy is. I won't mention any names but there are some obviously very prominent people in our business that have a lot of notoriety and a lot of attention. I know they're not really sports people. That's okay. I don't care. I prefer to be able to sit down and really talk to people that live it and breathe it. That's just my personal preference.

Noe: Critiquing a co-host can be a delicate thing. You don't really coach them up as if you're a program director and give evaluations. You might have subtle ways of saying, "Hey, do more of that." Do you ever find yourself nudging your co-hosts in subtle ways to help the show or help them improve?
Steve: Well going back to the beginning with Chet, I tried seriously to manipulate. We all try to do this to people in general to work into our world, and it just didn't work. I don't. I really don't. I'm going to do a quick evaluation on who they are. My feeling is I'm going to make them feel like they're the star of the show. Even if I am essentially the star of the show, I'm going to make them feel like they're the star of the show. I've done this with every, single, person that I've ever worked with.
What happens is I think you build a trust. If you work long enough with someone, then you can push that trust. You can get personal. You can challenge them. But that comes with time. It's like anyone else in your life. Sometimes I pushed it really to the max. I've had partners that were not comfortable with the back and forth and maybe conceded to me a little too easily. There are times when I sometimes will back off because I want to get more out of them.
You're on a team. I've always said this to people; the easiest thing to do is a show by yourself. There's no easier thing than sitting in there by yourself and talking — because there's no challenge. You can say whatever you want to say. There's no one challenging you. People say, "Oh well, it must be hard when you're alone." It's just the opposite. When you're by yourself it's the easiest thing ever. What do you talk about? You can talk about whatever you want. But when you're sitting with somebody and you're in a team situation, you're only as good as the team. If you think you're doing great, but your partner isn't doing well, guess what? The show's not doing well. I always play to my partner. Always. And I will always do that.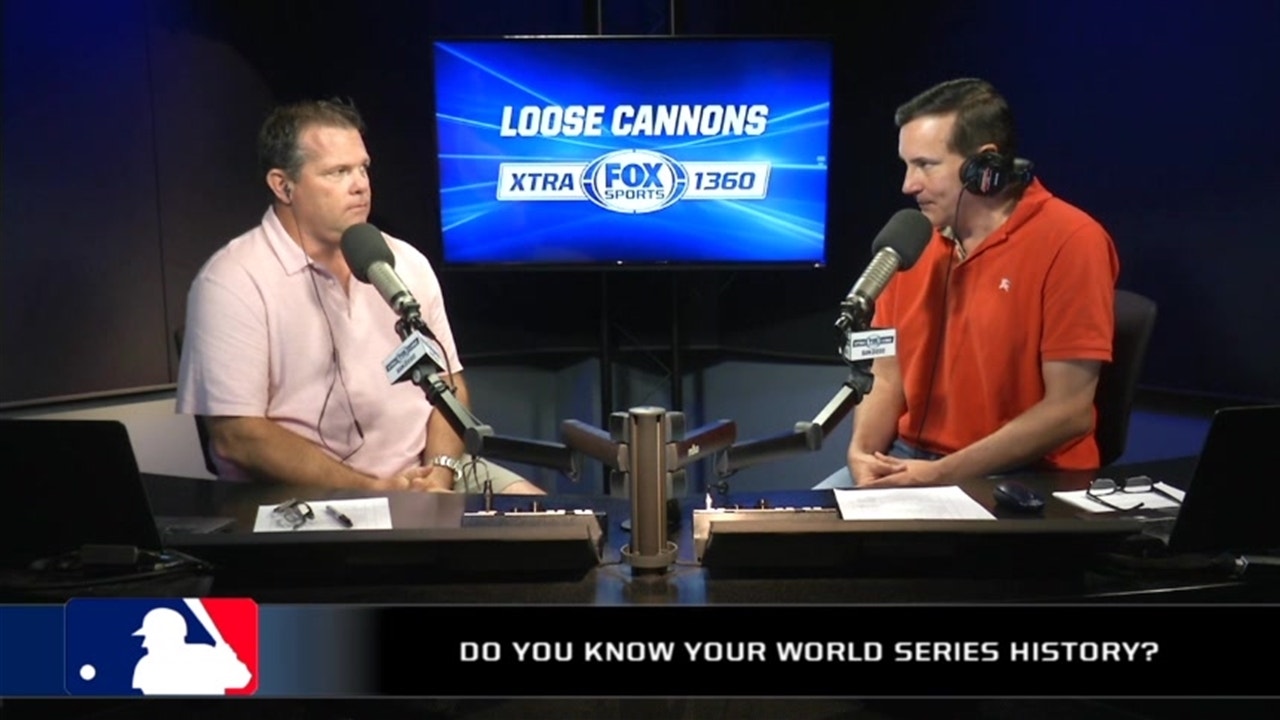 Noe: That's a great philosophy. Is there a regret that you have in your career? If there's any one thing you could change, would you change something in particular?
Steve: You know it's interesting because there are times when I thought that maybe I made a wrong decision, but I don't know if I have a shining light on me or whatever, but everything seems to turn out okay. I have zero regrets and again I have zero regrets because I went into the business with no expectations. I've never been a goal-oriented person. I never had any goals. I have just lived life. I don't wake up thinking, all right where am I going to be a year from now, two years from now? I don't ever think of those things.
When I work every day I'm just thinking about that day. I get up and I'm like, all right what do I have to do today? Let's get it done. I turn the page, sleep well, and get ready for another day. So no, I think that ultimately I'm not talking about destiny — I'm not a huge believer in that — but it just seems like talking about my career, not my life, but just in my career that everything has just worked out the way I guess it was supposed to work out.
If I'm on Twitter — I rarely tweet — but occasionally if I tweet something that's bringing up a negative situation in the L.A. market, there will be people saying, oh are you still alive? You know all this stuff. I don't block anybody. I sort of laugh at the whole thing, but no, I really have no regrets. Honestly in my current situation if I could just maintain these three jobs for an indefinite period, I'd be the happiest guy around.

Noe: Do you think that goals can sometimes be a bad thing — that if you're striving for something and not getting there that it can mess with your head?
Steve: Well it's interesting now. I have three kids. My sons are 23, 21, and my daughter is 18. Obviously as a parent I think you want to make sure that they have a general idea of where they want to go. I was a stats kid. Everyone knows that I'm like this trivia guy — it's not so much trivia — I'm a numbers guy. When I got my first pack of baseball cards when I was seven years old it was by accident. It said baseball bubble gum five cents. It looked like a big piece of gum and there were these cards. I didn't know who the players were, but when I flipped the card over and saw all these columns of numbers, it was love at first sight. This is how my career went. Then I just started building, building, building on this.
When you talk about goals — I like to accomplish things. I'm more of a guy that has that to-do list and crossing things off. That's more satisfying to me than setting a goal down the road. I think my goal has simply been this; if I can continue having a career in the world of sports in whatever manner — whether as a broadcaster, working for a team or anything — that was the only goal I had. Can I make a living in the world of sports? I'm not a former athlete. I'm just some dorky kid out of the Valley. Can I actually make a career in the sports world?
Fortunately for me to sort of be part of the ground floor of sports talk radio in the early '90s, it was fortune that I could never have imagined. Just a quirk, it was just a chance that I ever actually got into the business. I think that goals can work for certain people. I think people are motivated by them. But personally it's not my deal. My only goal from a career standpoint is to work in sports as long as I can.

Noe: What's your opinion about The Mighty 1090 in San Diego going away?
Steve: I'm never happy about people losing jobs. Let's make that clear. People talk about competition and everything else — I wish there were 20 sports radio stations in L.A. and San Diego — the more opportunities for everyone else. There are so many people that want jobs. I thought it was terrible, but it was also something I saw coming. When I got let go by the network and I was sort of just taking a look at the landscape before I ended up at FOX San Diego. 1090 was there, but I knew they were a house of cards. I knew they hadn't paid their bills for years.
They have the same dilemma we had with the old 690. We had that blowtorch signal out of Mexico, which made us the super powerhouse. The difference was 690 had a huge number in L.A. and Orange County. We owned Orange County. 710 had tried to launch sports against us and we just crushed them. We owned the whole Southern California market. 1090 despite having a same signal that we had at 690 never showed a blip in L.A. and Orange County. Their focus was purely San Diego. The cost of that stick — when they lost the Padres I knew they were dead. They didn't have any revenue streams to pay the bills.
That's the other thing; you have to be smart. I know this, 1360, when you're with iHeartMedia, 90 percent of our listeners — we have a 5,000-watt signal, 1360 is not a big signal — but we also know that about 90 percent of our audience is listening to us on iHeartRadio. They can get a clear signal wherever they're going and that's how people listen to it.
Now, do we get credit for all those people? No, but I also know that I'm part of a major conglomerate. We have a lot of successful FM stations, AM stations, news stations in San Diego, so we're protected. It doesn't mean they can't pull the plug on us. It just means that your chances for survival are better than it would be if you were an independent, which essentially 1090 was.
It was the same thing with The Beast in L.A. They started this new station The Beast in L.A. on a station, 980, that I knew was up for sale. My old producer at FOX Radio, Erik Peterson, was working over there. He called me about leaving San Diego to come over to do the midday show. I said I'll tell you what, Erik, if you guys are still on the air in six months, call me. Less than two minutes later, they were off the air. They just hired Chris Myers to do that midday show. So I think you do have to have a pretty good sense of actually what's going on out there to survive in this business. You know how they always say big fish, small pond? Sometimes it's better to be a small fish in a big pond if you're looking for longevity. I'll put it that way. 

Noe: What's the craziest story you could tell me about a show you did, or a segment you were on, where you sat back and said this wild right now?
Steve: All right well there is no question the craziest show I ever did this was back in 1997. We are at 690 and what had happened was that John Lynch, our original owner, had sold out to Jacor, which eventually got gobbled up by Clear Channel. We had a new PD. I had a new partner. Chet Forte had died in 1996. I was working with Bill Werndl. This guy was putting a lot of pressure — because we were just sports guys — and he wanted us to do segments that were joke segments, like people calling in with jokes and everything. It was just ridiculous.
We also got in trouble with this guy because he had encouraged us to interview a guy who did Harry Caray imitations, insisting he did a Dan Dierdorf imitation. This made national news. We brought a guy on doing a Dan Dierdorf imitation on a night when the Chargers were hosting a Monday night game. Dan Dierdorf blasted our station and filed a lawsuit against us because they claimed the Dierdorf guy sounded like he was drunk.
We got to the NCAA Basketball Tournament in 1997 the first day. It just so happens this guy was out of town. So on that first day — you know 16 games on a Thursday — I went to our producer and I said this is the way we're going to do our three-hour show today. Now understand this, we could get away with it because we had a Mexican transmitter. All right? Only because we had a Mexican transmitter. I want you to go on the air and say that Steve and Bill think they have the day off because we're carrying NCAA tournament games, (but in reality we're not). We have set up a secret microphone in Steve's house to listen in on him and Billy watching the games. So I called Jim Laslavic who was the main sports anchor at the NBC affiliate in San Diego and Brad Holland, my former UCLA cohort, who was then the basketball coach at the University of San Diego to join us in studio.
Even though our producer was saying they had a secret mic at my house, in reality we were actually in the studio. We purposefully sat off mic. We turned on the games. We cranked out some beer, pork rinds, chips, and everything else, and proceeded to watch the games as if we were sitting in my living room dropping f-bombs, shit, screaming — this was on the air for three hours. They would go to commercial break. The producer would come on saying if you're wondering what we're listening to we have a secret mic at Steve Hartman's house. It just so happens Jim Laslavic and Brad Holland have stopped on by. And I'm like, "Billy what f***? God dammit, man. You're stinking up my f***in' bathroom, man. Can't you get you're shit" — this is going out on the air. Our board op is trying to dump, again we're sort of off mic, but f***s and shits are going on the air all over the place for three hours.
The next day all hell broke loose. This is back in the days — the phone lines were lighting up all over the building. At the end of it the L.A. Times called. The producer came on the next day saying that he apologized, that Steve didn't know anything about it, blah blah blah blah blah. I mean this whole thing — we created this thing. To this day people still think it was real. We never came clean that it was staged. We just apologized for it. Eventually when this guy got back, he didn't fire me. He was like what the f***?! I said you told me to be outrageous. I gave you outrageous.
My whole purpose of doing that was back off and let me do my f***in' sports show. We went back to sports talk. I think in the next book we were like top three in the city in men 25-54, and that was the end of it. It is a show that people that heard it to this day — I mean this is over 20 years ago — still claimed they heard. It's like all the people that claim they were there when Wilt Chamberlain scored 100 points. I think there were 1,500 people in Hershey. I've had so many people say they heard that show. I wish I had a tape of it. I was trying to make a point that day of just — forget the crazy shit. If you want crazy, I'll give you the craziest shit you ever heard, but let me do sports talk. I guarantee you there's never been a show like that. Ever. Ev-er. The only reason I knew that we weren't going to get our license pulled is because we had the Mexican transmitter. We weren't under the FCC regulations because of that.

Noe: (laughs) Wow. That's amazing, man.

Steve: It's sort of a dream show for every guy that really wants to just cut loose before there were podcasts and everything else. That was the ultimate podcast before they actually existed.

Noe: For someone who rarely ever takes time off, what's something you have done instead of working on those occasions?
Steve: To show you how weird I am, like two weeks ago I took three days off midweek to fly to Atlanta, Georgia to sit in the archives of the College Football Hall of Fame and research statistics on college football players. Now no one in the world understands this — only the curator of the College Football Hall of Fame; I love college football.
Baseball stats have been exhausted, but I've taken on the biggest beast of all and that's the history of college football. I'm talking about game-by-game statistics for kick returns, punt returns, punts — not just rushing records — of prominent players in history. I literally took three days, flew to Atlanta, sat in an archive room for about 10 hours a day, and dug through old media guides. That's like my dream day off. That's one of my things.
It gets back to my original obsession with sports stats. That has never changed. That is still what drives me in sports. My career in broadcasting is a way for me to pay my bills and do something I have interest in, but it's not really who I am.
What I am is the same guy I was when I was seven years old. I'm a guy that's obsessed with sports numbers, stats and stuff like that. While some guys have dedicated their lives to baseball reference, I can make more money broadcasting. Of course with three children now all in college, I have bills to pay and everything else. That's how I do it. I never take weeks off. I would take a day — I did take my daughter for a couple of days to New York as she was visiting NYU — but that's it. I never take a weekend off. Ever. I do my double shifts every Saturday and Sunday. I cannot remember the last time I took a day off ever on the weekends.
Noe: Before we end, if you circle back — it's kind of like Cal Ripken's streak — what were the years and what was the span where you hadn't taken a day off?
Steve: There was a 14-year span. From 1998, when I started working television in L.A., until 2012 when KTLA took me off the weekends and put me on the morning show. That was pretty much my endless streak. If I took any days off, honestly it was a handful. So basically in a 14-year span from '98 the 2012 when in July they pulled me off the weekends to put me on the morning news. I took advantage of those weekends. I remember taking my kids to football games. I took advantage of that, but that was my big streak there from '98 to 2012 where I literally — any days off you can count them on one hand.

Noe: Do you remember what you did on that day off in 2012?

Steve: I do remember this. I will tell you this. Not so much 2012, but when I got taken off the national show. Bruce [Gilbert] had asked me to work a couple of weeks after Pat just walked out. That first Monday — this was the first Monday where I had not been employed — so this is January of 2014. This is the first time technically I had not been employed as a Monday through Friday radio guy since 1989. I thought this will be good. I have time.
That first Monday I think I went to a Jersey Mike's to eat a casual lunch. That one day literally felt like it was a week. I didn't know what to do with myself. I really did not know. In the back of your mind when you work all the time — because there's always going to be a day when you're like, man I could use a day. I think about those things, but that was the harsh reality to me that that's not the way I was programmed. I realized that day that I've got to get back to working all the time. It's just the way I'm programmed, and here I am. I'm back to what I love to do. I'm doing nine shifts.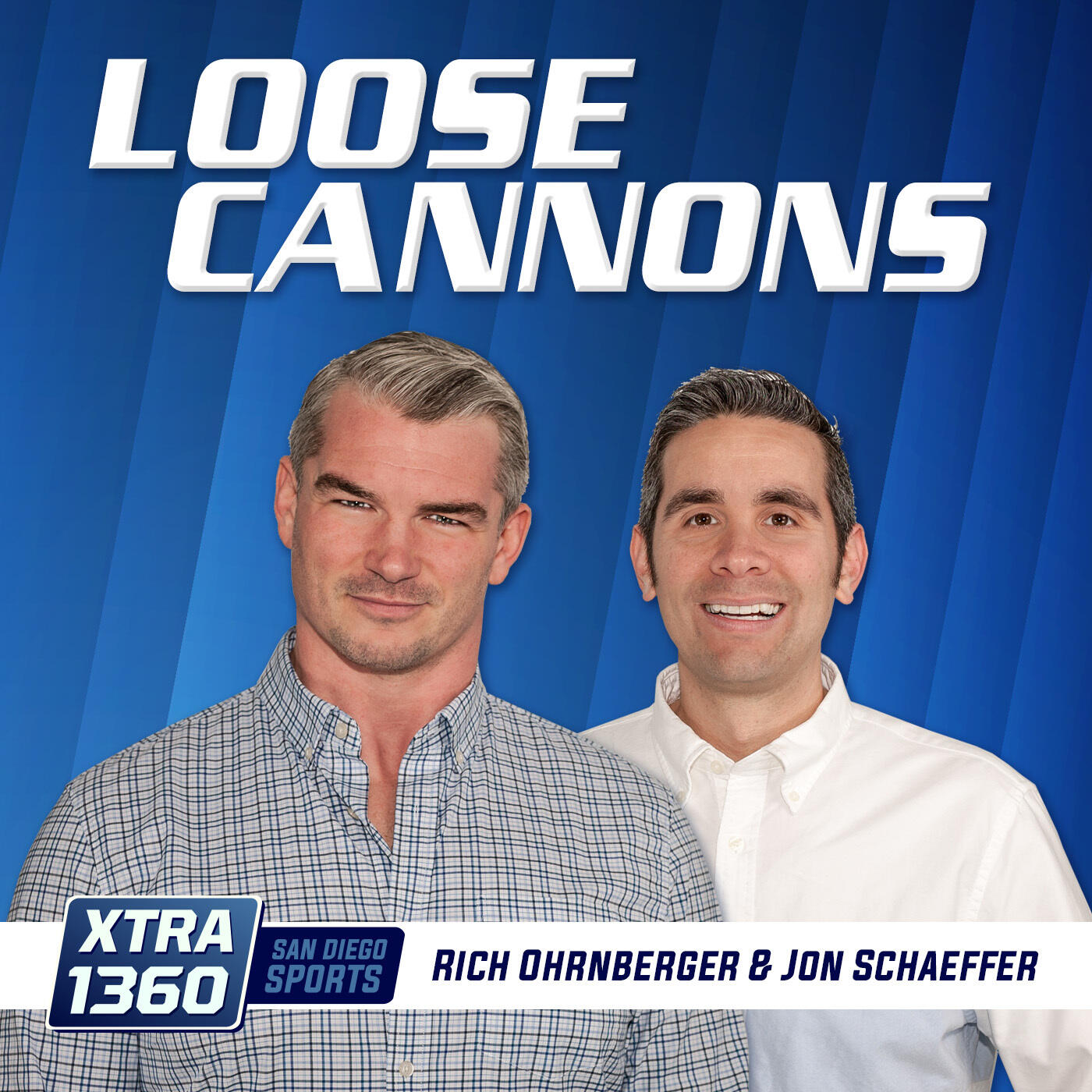 Really February of this year was the first time I ever actually signed on to do seven days a week of radio. I had done six days a week of radio, I worked television obviously on the weekends working seven days a week, but since February this is the first time in my career I've done radio seven days a week. We're rolling and I couldn't be happier. It's great. I don't know people in our business that are like, "Ahh man, I can't wait till I retire." Why? Retire to what? If they're going to continue the pay you to talk sports, why would you not sort of do that forever?
Being Wrong On-Air Isn't A Bad Thing
…if you feel yourself getting uncomfortable over the fact that you were wrong, stop to realize that's your pride talking. Your ego. And if people call you out for being wrong, it's actually a good sign.
In the press conference after the Warriors won their fourth NBA title in eight years, Steph Curry referenced a very specific gesture from a very specific episode of Get Up that aired in August 2021.
"Clearly remember some experts and talking heads putting up the big zero," Curry said, then holding up a hollowed fist to one eye, looking through it as if it were a telescope.
"How many championships we would have going forward because of everything we went through."
Yep, Kendrick Perkins and Domonique Foxworth each predicted the Warriors wouldn't win a single title over the course of the four-year extension Curry had just signed. The Warriors won the NBA title and guess what? Curry gets to gloat.
The funny part to me was the people who felt Perkins or Foxworth should be mad or embarrassed. Why? Because they were wrong?
That's part of the game. If you're a host or analyst who is never wrong in a prediction, it's more likely that you're excruciatingly boring than exceedingly smart. Being wrong is not necessarily fun, but it's not a bad thing in this business.
You shouldn't try to be wrong, but you shouldn't be afraid of it, either. And if you are wrong, own it. Hold your L as I've heard the kids say. Don't try to minimize it or explain it or try to point out how many other people are wrong, too. Do what Kendrick Perkins did on Get Up the day after the Warriors won the title.
"When they go on to win it, guess what?" He said, sitting next to Mike Greenberg. "You have to eat that."
Do not do what Perkins did later that morning on First Take.
Perkins: "I come on here and it's cool, right? Y'all can pull up Perk receipts and things to that nature. And then you give other people a pass like J-Will."
Jason Williams: "I don't get passes on this show."
Perkins: "You had to, you had a receipt, too, because me and you both picked the Memphis Grizzlies to beat the Golden State Warriors, but I'm OK with that. I'm OK with that. Go ahead Stephen A. I know you're about to have fun and do your thing. Go ahead."
Stephen A. Smith: "First of all, I'm going to get serious for a second with the both of you, especially you, Perk, and I want to tell you something right now. Let me throw myself on Front Street, we can sit up there and make fun of me. You know how many damn Finals predictions I got wrong? I don't give a damn. I mean, I got a whole bunch of them wrong. Ain't no reason to come on the air and defend yourself. Perk, listen man. You were wrong. And we making fun, and Steph Curry making fun of you. You laugh at that my brother. He got you today. That's all. He got you today."
It's absolutely great advice, and if you feel yourself getting uncomfortable over the fact that you were wrong, stop to realize that's your pride talking. Your ego. And if people call you out for being wrong, it's actually a good sign. It means they're not just listening, but holding on to what you say. You matter. Don't ruin that by getting defensive and testy.
WORTH EVERY PENNY
I did a double-take when I saw Chris Russo's list of the greatest QB-TE combinations ever on Wednesday and this was before I ever got to Tom Brady-to-Rob Gronkowski listed at No. 5. It was actually No. 4 that stopped me cold: Starr-Kramer.
My first thought: Jerry Kramer didn't play tight end.
My second thought: I must be unaware of this really good tight end from the Lombardi-era Packers.
After further review, I don't think that's necessarily true, either. Ron Kramer did play for the Lombardi-era Packers, and he was a good player. He caught 14 scoring passes in a three-year stretch where he really mattered, but he failed to catch a single touchdown pass in six of the 10 NFL seasons he played. He was named first-team All-Pro once and finished his career with 229 receptions.
Now this is not the only reason that this is an absolutely terrible list. It is the most egregious, however. Bart Starr and Kramer are not among the 25 top QB-TE combinations in NFL history let alone the top five. And if you're to believe Russo's list, eighty percent of the top tandems played in the NFL in the 30-year window from 1958 to 1987 with only one tandem from the past 30 years meriting inclusion when this is the era in which tight end production has steadily climbed.
Then I found out that Russo is making $10,000 per appearance on "First Take."
My first thought: You don't have to pay that much to get a 60-something white guy to grossly exaggerate how great stuff used to be.
My second thought: That might be the best $10,000 ESPN has ever spent.
Once a week, Russo comes on and draws a reaction out of a younger demographic by playing a good-natured version of Dana Carvey's Grumpy Old Man. Russo groans to JJ Redick about the lack of fundamental basketball skills in today's game or he proclaims the majesty of a tight end-quarterback pairing that was among the top five in its decade, but doesn't sniff the top five of all-time.
And guess what? It works. Redick rolls his eyes, asks Russo which game he's watching, and on Wednesday he got me to spend a good 25 minutes looking up statistics for some Packers tight end I'd never heard of. Not satisfied with that, I then moved on to determine Russo's biggest omission from the list, which I've concluded is Philip Rivers and Antonio Gates, who connected for 89 touchdowns over 15 seasons, which is only 73 more touchdowns than Kramer scored in his career. John Elway and Shannon Sharpe should be on there, too.
Money Isn't The Key Reason Why Sellers Sell Sports Radio
I started selling sports radio because I enjoyed working with clients who loved sports, our station, and wanted to reach fans with our commercials and promotions.
A radio salesperson's value being purely tied to money is overrated to me. Our managers all believe that our main motivation for selling radio is to make more money. They see no problem in asking us to sell more in various ways because it increases our paycheck. We are offered more money to sell digital, NTR, to sell another station in the cluster, weekend remotes, new direct business, or via the phone in 8 hours.
But is that why you sell sports radio?
In 2022, the Top 10 highest paying sales jobs are all in technology. Not a media company among them. You could argue that if it were all about making money, we should quit and work in tech. Famous bank robber Willie Sutton was asked why he robbed twenty banks over twenty years. He reportedly said," that's where the money is". Sutton is the classic example of a person who wanted what money could provide and was willing to do whatever it took to get it, BUT he also admitted he liked robbing banks and felt alive. So, Sutton didn't do it just for the money.
A salesperson's relationship with money and prestige is also at the center of the play Death of a Salesman. Willy Loman is an aging and failing salesman who decides he is worth more dead than alive and kills himself in an auto accident giving his family the death benefit from his life insurance policy. Loman wasn't working for the money. He wanted the prestige of what money could buy for himself and his family. 
Recently, I met a woman who spent twelve years selling radio from 1999-2011. I asked her why she left her senior sales job. She said she didn't like the changes in the industry. Consolidation was at its peak, and most salespeople were asked to do more with less help. She described her radio sales job as one with "golden handcuffs". The station paid her too much money to quit even though she hated the job. She finally quit. The job wasn't worth the money to her.
I started selling sports radio because I enjoyed working with clients who loved sports, our station, and wanted to reach fans with our commercials and promotions. I never wanted to sell anything else and specifically enjoyed selling programming centered around reaching fans of Boise State University football. That's it. Very similar to what Mark Glynn and his KJR staff experience when selling Kraken hockey and Huskies football.
I never thought selling sports radio was the best way to make money. I just enjoyed the way I could make money. I focused on the process and what I enjoyed about the position—the freedom to come and go and set my schedule for the most part. I concentrated on annual contracts and clients who wanted to run radio commercials over the air to get more traffic and build their brand.
Most of my clients were local direct and listened to the station. Some other sales initiatives had steep learning curves, were one-day events or contracted out shaky support staff. In other words, the money didn't motivate me enough. How I spent my time was more important.
So, if you are in management, maybe consider why your sales staff is working at the station. Because to me, they'd be robbing banks if it were all about making lots of money.
Media Noise: BSM Podcast Network Round Table
Demetri Ravanos welcomes the two newest members of the BSM Podcast Network to the show. Brady Farkas and Stephen Strom join for a roundtable discussion that includes the new media, Sage Steele and Roger Goodell telling Congress that Dave Portnoy isn't banned from NFL events.
Podcast: Play in new window | Download
Subscribe: RSS