Ad Copy Is Annoying But It Matters
"Make your call, allow your analyst to break the play down, then, because the pace of the game allows, you can get in that ad. It's only obtrusive if you allow it to be."
"That fly ball out is brought to you by…ACME Pest Control to get the flies out of your house choose ACME." Ok, maybe that's extreme, and by the way made up by me, but you've heard the "drop-ins" on your favorite sports radio broadcast. Let's face it, as much of an intrusion as these "reads" can be, they allow the station to afford the broadcast rights fees and allow them to pay, you!
When it comes to baseball, everything seems to be sponsored, from the time and temperature to save opportunities all can be seen as money-making opportunities. They have to be, because the cost of doing business with a professional sports team on radio isn't cheap. There are those occasions where the team and the station enter into a revenue share, even in these cases revenue has to be generated to be shared. See what I'm saying? 
Creativity has to reign supreme when it comes to sponsorships during radio broadcasts of sporting events. Why? You have to keep an audience and why not entertain when you are trying to sell. Sometimes it's just being innovative.
For a few years Chicago White Sox home games started at 7:11pm, with a sponsorship by who else? 7-11. Makes sense doesn't it? A team on the West Coast has a "Shake up play of the game", which is sponsored by the California Earthquake Authority. Seems pretty obvious. As the game evolves so do the sponsorship opportunities. Now that replay challenges are a part of baseball and other sports, one baseball team calls it, "The Barbasol Close Shave Challenge" when a manager requests a replay. Clever and clean. Fun. 
There are obvious tie ins that come along in baseball games. "What's on Tap" brought to you by a beer advertiser. "Diamond Notes" sponsored by a local jeweler. "Who's hot and Who's Cold" coming to you from an HVAC company. Or the "Catch of the Day" served up by a local fish restaurant. Corny, but effective and fun to play off of if you're doing the game.
Baseball games allow you a little more time to spend reading these in game commercials. Situations automatically lead to "read" or "card". Double plays, stolen bases, home runs and strike outs are usually the plays that lend themselves to advertising. If one of those plays happen, you read. It's simple right?
Not exactly.
Make your call, allow your analyst to break the play down, then, because the pace of the game allows, you can get in that ad. It's only obtrusive if you allow it to be. Sometimes you can even go back several batters later if the moment doesn't allow for that ad to run at that particular time. This is the beauty of baseball and its slower rate of play than other sports. Even if it's the next half inning you can say, "the stolen base by Player X in the top of this inning was sponsored by…". Just get the copy read. 
Football and basketball broadcasts almost work the same way as baseball. Yes, there are a lot of in game sponsorship cards to read and yes it can seem overwhelming at times. The fact is there is enough down time in these faster moving sports to get plenty of these sponsorships into the broadcast.
In football, the time between plays is 40 seconds, most of the reads (if they're written well) are between :10-:15 seconds. That's plenty of time for the call, analysis and a sponsor read. The exception is a hurry up offense, but again, you can use the baseball trick by referring back to a play several moments after it happens. Nothing lost by either the announcer, listener or advertiser. Basketball has its definite moments of availability when it comes to sponsorships. If the starting lineups are sponsored that's an easy one to get in moments before tip-off. Others can be read during and in between free throws, or going into or coming out of time outs. Plenty of time to take your time and give the advertiser all the value added content to keep them happy. 
Hockey broadcasts do make it a bit tougher to work in these advertisements. The game moves so quickly and especially if a "time in the game" is sponsored (ie, 15-minute mark, sponsored by that insurance company) try to get it in as close to that time as the game allows. You can't sweat it. No advertiser worth its salt would argue with the timing. They don't want to be intrusive into the flow of a game, they only want their copy read in a professional manner as close to that time as you can get. 
More and more these days, not only do you have to be good at play-by-play or color commentary, you need to be a salesman. Believe me, after 162 games of baseball, it can get uber repetitive and monotonous but it's part of the gig these days.
Remember that you are there to call a game, first and foremost, that's the job you were hired to do. At the same time, announcers have to understand that while it can get frustrating, business has to be conducted. Yes, sponsorships sometimes can ruin the flow of conversation and intrude on the game itself at times, but remember there'd be no broadcast without them. 

Anatomy Of An Analyst: Brian Griese
Griese is a pro in the booth. He can break down what a quarterback sees or what an offensive coordinator is trying to accomplish on any given play, or in certain situations.
Brian Griese is the answer to a pretty cool NFL trivia question. Griese and his father, Bob Griese, are the only father/son quarterback combination in NFL history to both win Super Bowl titles. The elder Griese, a Hall of Fame quarterback, won back-to-back titles with Miami in Super Bowls VII and VIII and later served as a top college football analyst for ABC Sports from 1987-2005.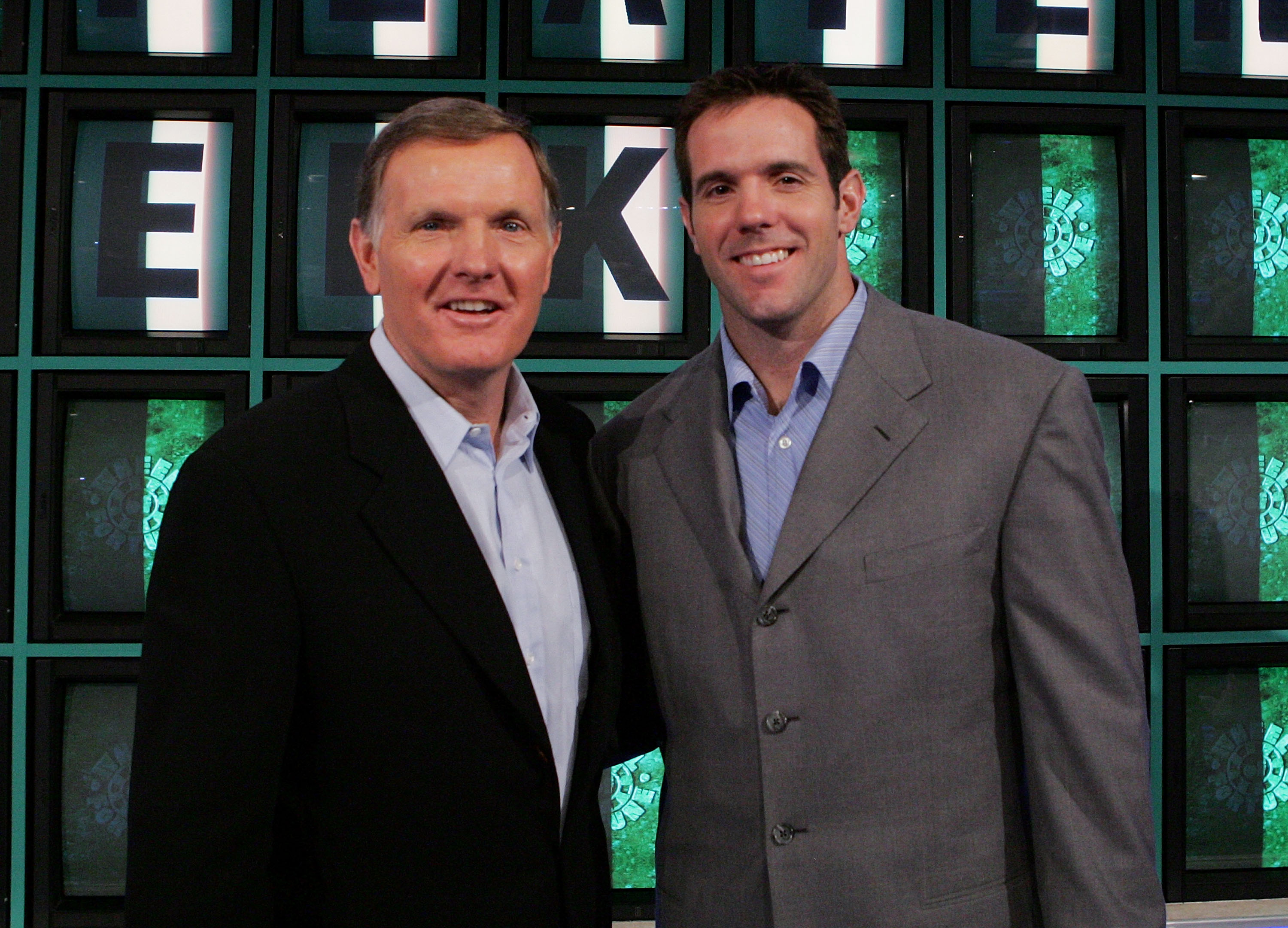 The younger Griese followed in his dad's footsteps one more time, in becoming a college football, and eventually NFL, color commentator. Brian was named to the ESPN Monday Night Football booth in 2020, in a three-man booth featuring Steve Levy on play-by-play and Louis Riddick as the other analyst. The crew was basically given last season as an audition. They passed and were brought back for the 2021 Monday night schedule. 
FOOTBALL CAREER
Griese played collegiately at Michigan from 1993-1997. He was a walk-on for the Wolverines after turning down scholarships at Purdue, where his dad played, and Kentucky.
He managed to piece together a pretty nice career for a non-scholarship player. In his career he went 17-5 as a starter.  Oh yeah, the Wolverines won all three games against Ohio State in which he was the QB. Griese was inducted into the Rose Bowl Hall of Fame in December of 2012. 
Griese led the Wolverines to the 1997 National Championship (as recognized by the Associated Press). After being selected in the third round by the Denver Broncos in the 1998 NFL Draft, he earned his Super Bowl ring with the Broncos in his rookie season, as John Elway led the Broncos to a victory in Super Bowl XXIII over the Falcons. Elway retired after the Super Bowl and Griese became the starting quarterback for the Broncos during the 1999 season. Griese made the Pro Bowl in 2000. After leaving the Broncos, Griese started games for the Dolphins, Bears and Buccaneers.
After his release in July of 2009, he decided to retire from the NFL.
ROAD TO ESPN MONDAY NIGHT FOOTBALL
Griese joined ESPN soon after his playing days were over in 2009. His rise to the MNF Booth was 11 years in the making. He was a leading analyst on college football for the network, calling big games on ABC and ESPN since his hiring. Griese teamed with Levy, field analyst Todd McShay and reporter Molly McGrath to call prominent games which included broadcasting New Year's Day Bowls on television and the College Football Playoff games on ESPN Radio.
Griese previously called ESPN's MNF doubleheader game in 2019 – with his current MNF booth mates Levy and Riddick, and 2018 with Beth Mowins. He also called Denver Broncos' preseason games on TV (2018-19 with Levy) and regular season games on the radio (2010-12). 
AS AN ANALYST
When Griese, Levy and Riddick took over the MNF booth, ESPN was looking to shake things up. Levy was a known commodity, handling many different roles at the network, including hockey. Riddick was more of a question mark from the start. He had the chops as a former player and front office guy, but he had never really served as a game analyst. Griese on the other hand, as I've denoted earlier, had plenty of game experience and the ability to break down a game. The risk though, was a three-man booth. These are never easy situations in any sport. 
"Obviously having three people in a booth versus two people in a booth is different," Griese told The Athletic last year before the groups' first season together. "It's different structurally. The amount of time that you have to talk and how you organize that is something that you have to work through. It's going to be a work in progress, but I think as time goes on, we'll develop our rhythm." he said.  
The roles have been carved out nicely. Griese is a pro in the booth. He can break down what a quarterback sees or what an offensive coordinator is trying to accomplish on any given play, or in certain situations. Having been not only a starter in the NFL, but a backup too, really helps him in my opinion. Sometimes as a starter you get very comfortable with what you're calling, because of the involvement play to play. As a backup, he had the ability to understand by listening to the offensive coordinator in 'game situations' and soaked up that knowledge. In turn now he's able to present that information from both sides if you will. Yet, both Griese and Riddick can explain things to the casual fan. He knows his audience is far less familiar with the nuts and bolts of a game plan than he is. 
I really feel like Riddick's development into a top-flight analyst, comes from Griese's understanding of the role. What do I mean by that? Last year, I felt like Riddick deferred a lot to Griese. In kind, I think the former QB nurtured Riddick, and allowed him to grow, because of how Griese handles his job. I've said it many times, there is a unique skill that only a few former athletes have mastered. That is simplifying the game of football down to its basic form and allowing everyone watching to understand the intricacies involved. All Griese had to do, was be himself and Riddick is doing the same. It really works, especially with an experienced 'traffic cop' in the booth. 
"Ultimately, I don't view our role as showing up every week and trying to show people how much football we know. That's not the point." Griese told the Athletic. "They will learn something new watching the show, and at the very minimum, they will know why the game was won or lost, whether that's a decision by a player or a coach. They will be engaged emotionally because that's always what the most interesting thing to me is when we watch a football game."
There have been occasions where Griese has been questioned for some of the comments he makes. Most recently in the Bears/Steelers Monday Night game on November 8th. Late in the game the Bears tied the score at 26. With 1:46 on the clock, going for one point seemed like it would be the obvious thing to do. The Steelers were called for encroachment and Griese asked whether Matt Nagy would go for two.
"If this is offsides on the defense, now you have options," Griese said. "Do you want to go for two here and potentially… (quick pause), well you're going to kick this field goal either way. It's a higher percentage to win the game."
There was that pause. He was likely hearing from his producer reminding him of the situation and that it only made sense to kick the extra-point.
Everyone makes a mistake from time to time, even people that played the game at the highest level. I don't hold that against Griese, considering, as a Bears' fan, that game had no flow thanks to all the penalties that were called in that game. Tony Corrente and his crew made far more mistakes that night than the broadcast team did.
I'm sure, if Griese is like many, as soon as that commercial break hit, he probably took off his headsets and looked at his partners and said something like, "What did I just say?". He also probably thanked the producer or whoever got in his ear for having his back. 
This situation certainly doesn't define Griese as a broadcaster or an analyst. I look at it as a blip on the radar and one that doesn't happen very often. 
CONCLUSION
As a whole, I enjoy Griese's work on ESPN and ABC. He's become a household voice in football and now is a mainstay on MNF. His less is more approach works, I think it helps the casual fan understand the game better. It's always nicer when the analyst doesn't talk down to you, he/she talks to you and helps the fan to see what they are talking about. The Griese name surely carries some cache, with name recognition as well.
Landry Locker Takes Something From Everyone
"I think different talent needs different things. In my case, and I don't like admitting it, I probably sometimes have needed a little bit of a kick, a little bit of tough love, a little bit of discomfort."
Sports radio has always been a big part of Landry Locker's life. When he was growing up in the Dallas-Fort Worth area — Grapevine, Texas to be exact — Landry's dad used to have sports radio on in the house as background noise. How awesome is that? You'll hear that an athlete like Steph Curry has basketball in his veins. It works the same way with Landry; sports radio has been in his blood from an early age.
Landry hosts In The Loop on SportsRadio 610 in Houston. His program director, Armen Williams, says that Landry digs into the audio vault more than anyone he's ever worked with. It's interesting to hear why audio is so important to Landry's approach to sports radio.
He also describes the PDs he's worked for, the lowly Texans, replacing the rush of doing radio, and tapping the brakes on self-criticism. Enjoy!
BN: From listening to sports radio in Dallas when you were a young kid, what have you taken from those years that you still apply to today?

LL: Pretty much everything. Sportsradio 1310 The Ticket started in the mid-90s. My dad was the kind of guy, before my parents got divorced, who would have sports radio on in the house as the background noise. When that started, The Ticket and all of that, that was a big influence just because it was 24/7. It's always been something that I've gotten into whether it's I want to hear what so-and-so has to say after the game, all of the reaction and all of that type of stuff. It's always been a big part of my life, especially when The Ticket came around during the Cowboys' second Super Bowl run.

BN: Is there anything in terms of a host's style, not that you're copying it, but you look and say I like what that guy does, and maybe subconsciously, that's gone into your approach?

LL: I take something from everyone, even growing up, or the people that I've worked with in the business throughout my career. I think you take stuff from everybody. Different styles, there's not really anyone that I try to be, but I think you can learn from certain people. I would say The Ticket, not to take yourself too serious. I think you could learn from guys who are real sports guys, old school, just how to do your research and be on top of your stuff.
I've worked with Randy Galloway when I was in Dallas and Ben and Skin. I kind of model myself after those guys kind of being loose; being sportsy and non-sportsy at the same time. Ken Carman and Anthony Lima in Cleveland, I was with them for like five months. I had a brief stop in Cleveland. I think the creativity of those guys I take in. I really just try to take in something from everybody, old school, new school, all that, and just incorporate it into what I do on a daily basis.

BN: Why was the Cleveland stint so short?

LL: The Cleveland thing was just a good opportunity because it was a chance to branch out and I really like Andy Roth, their program director. I think he's a really, really, really good PD. I like Ken and Anthony. It was when their show first started. When I got there it was more so — and Ken and I are still good buddies — but Cleveland wants you to be from Cleveland. It is 100 percent from Cleveland.
When some jackass from Texas comes in there and is talking about LeBron James or something like that — there are some cities where that works. There are a lot of transplants in Houston and there are a lot of transplants even in New York. Sometimes you can go do that; Cleveland's not the city for that. No matter how well I worked with Ken and Anthony, the shelf life was kind of limited on how much you could climb up.
Nick Wright actually got his job to go national, so I became the producer of the morning show here. They gave me immediate reps on air. I just took that experience as much as I could, the six months in Cleveland, and brought it here. But you know how it is in Cleveland; you could say the smartest thing in the world, but if they check your ID and they see that you're not from Ohio, you can basically go to hell. It doesn't matter what you said. That's not a knock on 'em. That's why it's so popular there. That's why it's one of those cities where you go in the gas station, they've got The Fan on there. They're ready to get it, but I could basically solve the cure for cancer and they don't give a rat's butt what I'm saying in Cleveland. I understood that from the jump.

BN: Is Dallas like that at all?

LL: I don't think Dallas is like that because if you just look at the lineup, a lot of the guys from The Ticket, there's a guy from Wisconsin in Bob Sturm. There's a guy from Cleveland in Dan McDowell. There's just guys from other places. RJ Choppy originally went to college at Tennessee, then he went to New Jersey. Shan Shariff was in Maryland, Kansas City and all that stuff. Houston has a lot of transplants. You do want to know what you're talking about and you do want to have a grasp of history.
There's a legendary tale about Nick Wright when he came to Houston from Kansas City that I just always admired, even when I didn't even know anything about Nick Wright. When he had his job interview with Gavin Spittle, who's the PD now in Dallas, Nick had like four pages, front and back, basically he'd written out the sports history of Houston. It went from the Oilers to the Rockets, all that, and it was handwritten. It wasn't just printed out. When I came here, even when I went to Cleveland, I would try to follow that. They are open in Houston and Dallas, but you have to show that you respect the history and have a grasp of it. Then you just have to perform on the air.

BN: You've had a few different program directors from Jeff Catlin to Andy Roth and Armen Williams. What are the similarities and differences between those guys?

LL: Well, Jeff's a hard-ass. Jeff Catlin is an ass-kicker. The one thing that I can take from Jeff is that he's no nonsense. If you deserve to be cussed out, you're going to get cussed out. If you screw up, he's going to let you know. He is going to let your work speak for itself. He's going to welcome feedback and he's no nonsense. No nonsense Jeff Catlin. Being the ultimate professional, no nonsense, is something I took from Jeff.
Andy's just a hard worker who is one hundred percent engaged in programming. Whether you're on at 6am or 10pm; if you play a sound clip and you don't credit FOX Sports or you don't credit ESPN, Andy is going to let you know about it. He's going to give you feedback and it's going to be transparent. It can get a little bit intense with Andy, but it's always going to be honest and he cares about the on-air product. And he's going to work his ass off.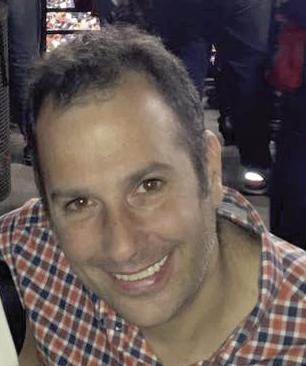 Armen is a guy who has a lot of the same qualities as both of those guys. It's kind of like a mix of both. I think the thing that Armen has on those guys is he's been in radio for life. He's a guy who was working at radio stations when he was young. He's a guy who was working in promotions. He's a guy who was a producer. He's a guy who went and became a PD. I think Armen is just about that radio life and he's kind of a combination of all those guys.
Armen's also very, very good at imaging and very, very good at creating the notion that the station is on the right topic. I think he has that grasp down very, very good to where what do we need to be talking about? Sometimes we'll go in to commercial and imaging will be so new it's like dang, how did he flip that so quick? I think Armen is kind of a combination of those two. There's been a lot of guys I've worked with and I've picked all their brains and they all provide a little bit of something.
BN: If there's one thing a talent needs most from a PD, what is it?

LL: I think different talent needs different things. In my case, and I don't like admitting it, I probably sometimes have needed a little bit of a kick, a little bit of tough love, a little bit of discomfort. I think it kind of depends. I think some guys probably need airchecks a little bit more. I think some guys need to be coddled. I think some guys need to be kicked in the butt.
It's like when someone asks you what's the key to a good show, I don't know because there are so many different styles. But I think different guys need different stuff. I think the most important thing is that you need a PD who's able to treat people differently, almost like a coach. I think you need a PD that's going to be able to have a grasp of what each guy needs. I've been fortunate to work with PDs who've been able to do that.

BN: Working with a highly respected talent like John Lopez, who has teamed with Nick Wright and a few others, what's one of the main things that you've taken from him as a talent?

LL: I've been very fortunate to work with John because I think that when you've been doing it as long as he has — I call him the OG for a reason — there's a better chance that guy is going to have a little bit of jerk in him, and he's going to tell you it's his way or the highway. John has allowed me to not take over, but put my creative spin on it, and he kind of plays off me. I know a lot of times it can be annoying for him. John is like a unique guy in that he's been doing it as long as he has, but he's pretty carefree and as long as you develop his trust, he's going to play off of you.
There's immediate credibility that comes with somebody who's been around as long as Lopez has. The likability, the experience, and just the open-mindedness, I've been very fortunate with John Lopez. I've seen some guys in his situation who will just lay out. They're not going to do anything. I could ask Lopez hey, give me a list of 10 blah, blah, blah, and he'll do it. He's just a lot more open-minded than a lot of people that have been doing it as long as him have been. He has that credibility. He has that likability.

BN: So the Texans stink as you know. And you're the flagship station at 610. What's that like to do a balancing act?

LL: Well, we don't have to. It's really actually kind of crazy; they are very, very fair to us. You wouldn't know that we were the flagship with the way we talk. They understand the situation and they've let us criticize them as much as possible, which is rare. I know there are other teams in town that don't allow that. I've seen some teams do it, but they really, really do let us be honest and transparent about it. I haven't had to endure any walking the line or anything like that.
We've talked about anything and everything and they're very fair. We've talked about how bad David Culley is at managing games. We've talked about the culture problems. We've talked about Nick Caserio not winning trades. I mean I can't lie.
I want to say something good about them; it's just there's nothing. They don't have any good young players. They've traded all their draft picks. They're the worst team in the league. The coach is making brain fart after brain fart. There's culture issues. There's trust issues. I want something, they're just not giving it to me. I haven't gotten any calls for things that I've said or anything. It sucks to cover a team this bad, but they let us do our job for sure.

BN: Armen told me that you dig into the audio vault more than anyone he's ever worked with. He said you call it going into the lab. Why is it so important to you?

LL: I think that it's part of the story. I think especially in NFL-centric cities where it's a week-long buildup, if David Culley said that he trusts the culture after Week 1, and you can remember that and go back to after you lose eight straight games, I think it's important. I think it's part of the story and I think you're not dependent on a team being good. Audio is a big part of what we do. When someone sends a cut sheet, I listen to every single clip and I'll trim it. If there's a Sunday press conference or something like that and they say yesterday, I'll take out the word yesterday just so that it's timely.
In Buffalo or wherever, like a good city, they can just depend on breaking down each game. But if you're building up the story and you're talking about David Culley said this, or David Johnson said that, or I can remember way back in the day when so and so said this, let's compare it to that, I just think the build-up doesn't get old and the story doesn't die. I have a photographic memory where I'll remember something that someone said like 15 years ago. I think it adds to the intrigue just what is being said and I'm not dependent on the team being good.
BN: When you finish a show do you look back like, ahh man, I didn't think about playing this one clip or I didn't think about saying this one thing? Are you built like that, or are you just kind of like hey man, the show was pretty good, we'll get 'em tomorrow?

LL: Sometimes I'll get done with the show and be like man, that sucked. I'll be like that was terrible; I should have done this, this, this, this. I think you kind of have to stop doing that at a certain point. I don't ever think you should do a show and just say it's over, move on. But I used to beat myself up to where it was basically like you can't sleep and you think you stink and all of that type of stuff.
I do sometimes wonder if we left some meat on the bone. Other times I'll think it was good and I'll listen back, and I'll be like man, that sucked. That really wasn't that good. That's probably the most uncomfortable thing for me is listening to myself, but I have to do it. I'm still kind of my own worst critic, but you do have to kind of tap the brakes a little bit when it comes to criticizing yourself. Still be aware but you do have to tone it down a little bit because I would just beat myself up and not even be able to enjoy the rest of my day.

BN: Do you have any particular goals that you're working toward?

LL: I think eventually I would like to get in drive time. I like having the midday, but I'd like to get into drive time, try to figure that type of thing out. I just want to continue to build credibility. I want to be the guy that people go to in Houston where if something happens, if Deshaun Watson gets traded, it's hey we've got to hear what Landry Locker has to say about that. That's really the goal.
As far as going national, stuff like that, I like local radio. I think local radio is the best. This is the second time I've quoted Nick Wright; Nick was asked about radio and he said local radio is not going anywhere because it's really the place that you go to figure things out about your squad. It's a service, it's part of the community, so I really like the local thing. I just want to continue to get better, branch out, and be as good at this as possible and expand as the business continues to grow.

BN: When it comes to the most fun you've had in all your days of doing radio, where were you and what was it about that situation that was so fun?

LL: Man, I feel like I wish I could just point to one thing, but I get such a rush doing shows, even in different roles, that it's like I can't even really answer that question. I had a very fun time when I got my first on-air segment; that was with Ben and Skin back in Dallas. They called it the Locker Room. It was so exciting. The first time you get to host that show, that was fun. Cleveland when the Cavs won the championship and I was with Ken and Anthony. When the Astros won the World Series here. Reaction Mondays are just amazing to me because you're reacting to the game, the fans are feeding off the energy. 
There's really just not one time that I can point to and say — and I'm not trying to be corny or anything like that — but I just think the full rush of putting together a four-hour show, talking to sports fans which are the most passionate, there's not really one thing I can point to. I wish I could, but there's just so many good times. It's hard to list what the one would be.

BN: I agree with you about local radio, I don't think it's going anywhere, but let's just say it did. Or there are cuts or whatever and you're no longer in radio. It's almost like an athlete who says what am I doing now that my career is over? What would you do after your radio career to try to get the same rush?
LL: Yeah, I don't know. That's one of those things where you just have to have the perspective. I have had that disappointment when ESPN 103.3 got bought out and Catlin said "I think you should try to branch out and figure something else out." I have tasted it before. I don't know what I would do. I don't know what I'm really good at. I have no idea what I would do without it. I try not to think about it too much but man, a lot of guys have had to answer that question. I'm just blessed to not have to answer that question right now at the very least. It's a scary thought to think about not doing this.
Even Sports Talk Hosts Have To Make Halftime Adjustments
"Every walk of life can benefit from halftime adjustments."
Richard Johnson of Sports Illustrated and the SEC Network didn't play football beyond high school. Still, he really understands scheme and personnel packages. This past Sunday on his podcast, Split Zone Duo, Johnson said that he had listeners tell him that he could be a coach and he gave a great answer to that.
He said that if you study and if you played football at all, you can probably script an opening drive for a team. That isn't hard. There aren't a lot of people on Earth though that can make mid-game adjustments to respond to what the other team is doing. That is something that comes with experience and really, truly knowing football. He isn't one of those people.
Every walk of life can benefit from halftime adjustments.
We have crossed the halfway point on the NFL season. I reached out to several broadcasters to see how they have adjusted what they do and how they talk about the home team.
The NFL is a league that always throws wrenches at us. Parity allows teams expected to hover around .500 to be in contention for a playoff bye with just a few borderline calls going their way. The violence of football means we are talking about injuries all the time and those injuries can derail even the most promising of seasons. Golden Boy rookies struggle to adjust to the speed of the pro game and fans start to panic. A great local host has to absorb and reflect all of that.
Four hosts in NFL markets told me how their coverage and conversations about the home team have changed from the preseason to now.
ANDREW FILLIPPONI – 93.7 THE FAN IN PITTSBURGH
Our Steelers conversation has focused on the present and future of the quarterback position in Pittsburgh. Initially, it was a referendum on the team's decision to bring back Ben Roethlisberger for an 18th season. Then, when the Steelers fell to 1-3, it turned into a look at the external options for the position in 2022: the college draft class and Aaron Rodgers.
Now with the Steelers 5-3-1, there's more interest in how this team will finish. Will it make the playoffs or not? Will there be another December/January collapse? So I anticipate there will be a lot of discussion about the current team's performance in the weeks ahead.
JASON MARTIN – 104.5 THE ZONE IN NASHVILLE
Covering the Titans is always a ride, or it certainly has been during the time I've had a regular platform to talk about them. The fanbase has been battered and beaten down by mediocrity and disappointment, though under Mike Vrabel and Jon Robinson, the hope and optimism is high. The beginning of the 2021 season was different because Tennessee won the AFC South last season, exorcised some of the old Colts demons, and had a legit MVP candidate in Derrick Henry. Add to it big name free agent moves like Julio Jones and Bud Dupree and it grows into an electric atmosphere in the audience and one where they look everywhere for applause for the team they love so much.
That said, it's also one that has a tendency to get overly defensive whenever any of the optimism is challenged. I've found myself on the outs with some people at times, like any local host would, because I've been a little more negative, not by design, but just because I don't feel my own analysis is worth anything if it isn't objective. If I don't tell you exactly what I think, if I just go along to get along all the time, why would anything I say have any relevance or weight? It's just my opinion, but I want it to matter when I say something's going right, when I offer up praise, or when I say the Titans are one of the best teams in the league. The only way to make that happen is to also be direct when things aren't going well and when criticism is warranted.
Once Henry was injured, I felt strongly that the chances of winning a Super Bowl dropped off a cliff. I predicted before the season this team would win the big game (I'd never done that before), but had to pivot and say a few weeks ago if 22 didn't return this season, the playoffs would be the ceiling, not the Lombardi. But, the key is in always keeping a door open until it's fully closed. I may have learned that a few weeks ago also, because of course, there's still a chance until this team loses a playoff game. You have to be authentic, but also be willing to listen to a passionate fanbase that educates itself well on the team and cares deeply about the results every season. There's no reason to be confrontational just for the sake of it. Objectivity with frank discussion and respectful debate is our goal and hopefully we achieve it in the audience's eyes more often than not. I love our group in the studio and love the Fam (our audience) outside of it. Just like any family, sometimes we argue over dinner, or in our case, since it's morning drive… over breakfast.
And often, they teach me as much or more than I could ever teach them. That's why radio is great. The interaction is EVERYTHING.
CODY STOOTS – ESPN 97.5 & 92.5 IN HOUSTON
The Texans are very bad and there are only so many ways to plainly say the Texans are bad. Game breakdowns are less and less useful as the losses pile up. It becomes a focus to critique players and coaches who will be on the team next year. We have to get creative in our approach to talking about the team. An example from last week is we took the temperature of the fanbase by asking for their "fandom injury report" during the show. There were plenty of funny responses and sometimes, with the Texans, you have to laugh to keep from crying.
They don't have a quarterback for next season and should be loaded with an expected Deshaun Watson trade this offseason. We find ourselves lusting after quarterback situations and also explaining how we would like the Texans to avoid replicating other teams' mistakes at quarterback. It's also worthwhile to examine how the Texans found themselves in this situation when something jars our memory and if they have cleaned up the process which led to their failures.
NICK WILSON – WFNZ IN CHARLOTTE
Sports talk adjustments halfway through the NFL season depend entirely on the market and the path of the organization. When Cleveland was winning 4 or less games every year, I knew I had to have my scouting reports for the next quarterback crop ready by early November.
In Carolina, draft talk doesn't sustain an audience the way it does in Cleveland when teams are bad. You're left with this moving target of national NFL stories, the start of the ACC basketball season and recently, LaMelo Ball and the Hornets to accentuate whatever day-to-day storylines are available.  
This year Carolina 3-0, proceed to lose 5 of their next 6 and then brought back the former face of the franchise, Cam Newton, to save the season. Today our topic was "which p-word are the Panthers closer to embracing: panic or playoffs." I'm awaiting our Marconi.