No Vaccine, No Sports in 2020
"BSM Media guest columnist Jay Mariotti says leagues and networks should practice common sense and stop the mad rush to resume events."
With a sigh, I will humor these madmen. I'll actually pause to consider their outrageous idea, which must come from watching too many dystopian movies. Me, I'm thinking about how to get off the planet, but let's assume hundreds of baseball players would abandon families amid our apocalyptic anguish, isolate like lab rats for months in the Arizona desert and embrace a bleak, twilight-zone, coronavirus-sheltered existence.
They'd play in spectator-less ballparks, immediately return to antiseptic quarters and do little else, trying to salvage an inconsequential major-league season by sleeping, bathing, eating, drinking (frequently) and testing for the virus in quarantined lockdown while having contact only with teammates and team personnel. Gee, owners even could sell naming rights to their vast bubble of TV studios. The Purell Dome? The Hydroxychloroquine Hut?
The Donald J. Trump Supertent?
And somehow, they would ignore the overwhelming pall: that Covid-19 is a vile and unshakeable monster, capable of boomeranging in bigger and more destructive waves with no vaccine near. And the impossible challenge: that maintaining social-distancing inside such a bubble is impractical. And the chilling peril: that players would return home and risk spreading the virus to loved ones and others when, so far, only one percent of the U.S. population has been tested. And finally, the bare, inconvenient truth: that restarting sports inevitably will lead to deaths.
Got it? Play ball!
I'd prefer, though, not to dabble in absurd desperation from sports leagues prioritizing lost billions over common pandemic sense. If it's not safe for fans to watch events in person, why it it safe for athletes to proceed? Rather than risk more lives and waste scarce medical resources best utilized inside hospitals during a DEADLY GLOBAL CRISIS, for God sakes, I would like the gasping, heaving, $200 billion sports industry — and the TV rightsholders panting like starving dogs — to shut down indefinitely. You know, start saying "if'' and not "when'' about the resumption of games. It's becoming a sport in itself: the persistent rush to kickstart the sports economy vs. the sensibility and decency of waiting until, oh, I don't know, people stop dying? The crisis is far from over, but every time a smidgen of hope surfaces, leagues are in our faces with new contingency plans. Insensitive … galling … pick the word.
Let's hope one robust example of resistance leads to a surge of sanity. Some 2,800 miles from a chaotic, mixed-message-fraught White House, a voice of reason emerged when Gavin Newsom, governor of California, pressured ESPN to shut down the brazen Ultimate Fighting Championship. Yes, a network desperate for eyeballs, revenues and tourniquets had been all-in for a pay-per-view show, UFC 249, at a California casino resort on tribal land. ESPN didn't see much wrong with the event … until Newsom did. Targeting ESPN's parent, California-based DIsney Company, and UFC bossman Dana White — the most delusional of the sports entrepreneurs — Newsom triggered a cancellation after Sen. Dianne Feinstein (D-Calif.), in a statement, accused UFC of defying the state's shelter-in-place order.
"This event would involve dozens of individuals flying to California and driving to a casino for a purpose no one can honestly claim is essential,'' wrote Feinstein, adding, "… at best, this event ties up medical resources and sends a message that shelter-in-place orders can be flouted. At worst, participants and support staff could carry the virus back to their home communities and increase its spread.''
Said a whimpering White, who had vowed to stage his freak show on ESPN+: "Today, we got a call from the highest level you can go at Disney, and the highest level at ESPN. The powers-that-be there asked me to stand down and not do this event.'' White says he'll now promote events on a private island outside the U.S., expecting ESPN to air the fights. He thinks coronavirus is someone else's problem, in oddball lockstep with WWE's Vince McMahon, who is resuming three live, fan-less shows this week on Fox and USA Network despite the recent positive test of an an-air, non-ring-performing employee.
As for ESPN? "Nobody wants to see sports return more than we do,'' the network said in a statement, "but we didn't feel this was the right time for a variety of reasons.''
Such as: Newsom called top Disney honchos, including executive chairman Bob Iger, and urged them to stop the lunacy. If he wants to be President of the United States someday, and not just a bro-dude governor, Newsom must curry the favor of powerful folk. Which is why I'm gobsmacked that he body-slammed two entertainment behemoths — Disney, which is paying $1.5 billion to UFC in a five-year deal, and Endeavor, which owns UFC. it takes balls to tell Iger, King of Hollywood and Disneyland, to purge a big-revenue fight card in California. But Disney had reason to be concerned about optics: The home of Mickey Mouse and family fun was charging a whopping $64.99, with 17 million Americans out of work, for a social-distancing mockery — fighters sweating and pouncing on each other in Octagon warfare. It constituted a major health risk while defying all logic and pandemic sensitivity. Oh, and it was happening as Disney stock climbed, thanks to the Disney+ streaming service that eclipsed 50 million subscribers, easing the pain of ESPN's virus-driven troubles.
Of course, do realize President Trump is a UFC guy, White is a Trump guy, and California is the furthest thing from a Trump state. Call it an agenda move, but Newsom knew it was the proper call regardless of political fallout. So he angered some millennial and Gen Z types who can't blow off cabin-fever smoke this Saturday night. Advice, lads: Read a good book.
Hallelujah. Now, If Trump only would send the same message to other short-sighted sports leagues.
Stand. Down.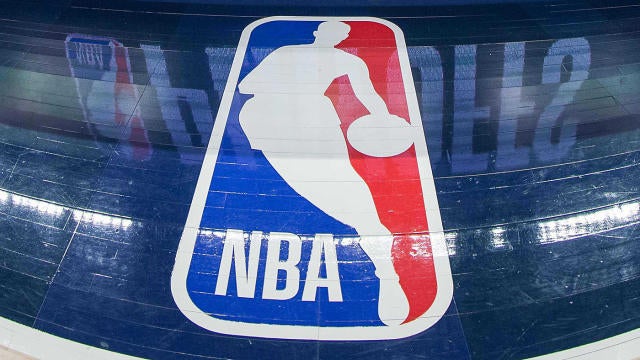 The concerns raised by Feinstein apply to the NFL, Major League Baseball, the NBA, the NHL and others hellbent on playing. Of prime concern: the risk of transmission is palpable, even in The Bubble. Yet the NBA, trying to avert $1 billion in losses, wants to sequester playoff teams within the medically sealed grounds of a Las Vegas casino/hotel/arena complex. They'd administer rapid-response blood testing before games, hoping to create amnesia about the league's March coronavirus outbreak — at least 15 persons from eight teams have tested positive, and probably many more — in a sport requiring athletes to grapple and spray sweat droplets on every possession. Has the NBA forgotten Covid-19 Night in Detroit, when Rudy Gobert battled Christian Wood more than 60 times in halfcourt situations, often just a few steps from Donovan Mitchell? All three tested positive, soon joined by a TV camera operator in a medically induced coma, and Mitchell is said to still resent Gobert, though it's guesswork to say which player had the virus first.
And the NFL's videoconference draft, like an ignorant surfer in a tsunami, is locked and loaded for three networks, including ESPN and ABC. The league, which at least is using the event to benefit Covid-19 relief efforts, hopes it's a prelude to a full regular season — fan-less, if necessary — despite the inherent danger of players tackling, spitting and spreading sweat and dirt on every play. Never mind that the league's very own chief medical officer, Dr. Allen Sills, tells the league's very own website: "As long as we're still in a place where when a single individual tests positive for the virus that you have to quarantine every single person who was in contact with them in any shape, form or fashion, then I don't think you can begin to think about reopening a team sport. Because we're going to have positive cases for a very long time."
The dreamers are marching on anyway, embracing wacky scenarios that aim to circumvent dark realities. All the while, they ignore a mammoth, all-encompassing question hovering above the contagion confusion: Does America even WANT sports to return under such bizarre, force-fed circumstances?
The league and network lords say a resumption of sports would provide a spiritual lift for a wounded and numb American psyche, give us something to do, save our souls. But is that really true, or just a pile of God-complex bunk that overstates the importance of sports amid a pandemic while masking the true reason for the rush to return ASAP: They're losing their asses financially, the owners and the networks, quietly fearful that a lost 2020 could lead to an industry crash — and a massive sports recession and reckoning in a nation overwhelmed by jobless claims and radically changing priorities. Cord-cutting is a universal calamity, with cable subscribers indignant over being charged the usual sports fees when live games aren't being played. Many customers can't afford the $100-plus monthly bills, especially with the cheaper advent of Quibi among plentiful streaming options, which explains why ESPN, Fox Sports and the regional networks are alarmed about possibly losing an entire year of live sports — a doomsday sequence that could cause leagues to lose fortunes in media payments. Include the gambling industry in that pot of anxiety, with the industry's grand plan to legalize wagering now in the tank, reduced to junkies betting on Belarus soccer, Russian ping-pong, virtual NASCAR and an NBA 2K Players Only event, where, natch, a video-game scandal broke out when inside knowledge about an upset in a pre-taped ESPN event — Derrick Jones Jr. over virus-hit Kevin Durant — leaked to gamblers who put lopsided action on Jones.
Thus, fueled by Trump's declaration that live games should return "sooner than later'' as he considers lifting stay-at-home orders in the "biggest decision I'll ever make,'' we hear the in-house drumbeat for sports as the national save-all. Not sending kids back to schools. Not returning worshippers to churches and synagogues. Not a gradual resuscitation of essential businesses to help a gut-bombed economy. Nope, sports — where many in the industry are wealthy or at least comfortable in navigating the most horrific health crisis of our time. Why devote resources and supplies to The Bubble when they are desperately needed by health-care frontliners?  Why move forward with sports pipedreams when health experts have categorized the virus as seasonal, meaning the great curve could flatten, only to explode again in the autumn and abruptly burst The Bubble? Or, maybe the virus doesn't recede at all, staying with us indefinitely.
Two independent studies suggest the industry plea isn't resonating anyway. In a Ketchum Sports poll, only 21 percent of U.S. sports fans want games to resume without fans, opposed to 45 percent who think sports should resume only when fans can attend games and 17 percent who favor a total shutdown. And a poll conducted by the Seton Hall University business school found that 72 percent of respondents won't attend sports events without a vaccine. No wonder the sports world is in a panic — it could be 18 months, or longer, before a vaccine is made available to the masses. What the league and networks have ignored, in this mad blitz to resume, is that packed stadiums and arenas are vital to a fan's experience — in person or on TV. LeBron James says fans provide his foremost motivation, home and away, reiterating on a podcast, "Having a game without fans — what is the word 'sport' without 'fan'?" There's no excitement. There's no crying. There's no joy. There's no back-and-forth.'' You don't hear movie and music stars clamoring to come back with live content to soothe the country. The Burning Man festival wisely canceled its stoner-fest in late August. Why must sports act like a religious experience? Are some owners and athletes so deluded by wealth and power that they think they can slay the coronavirus?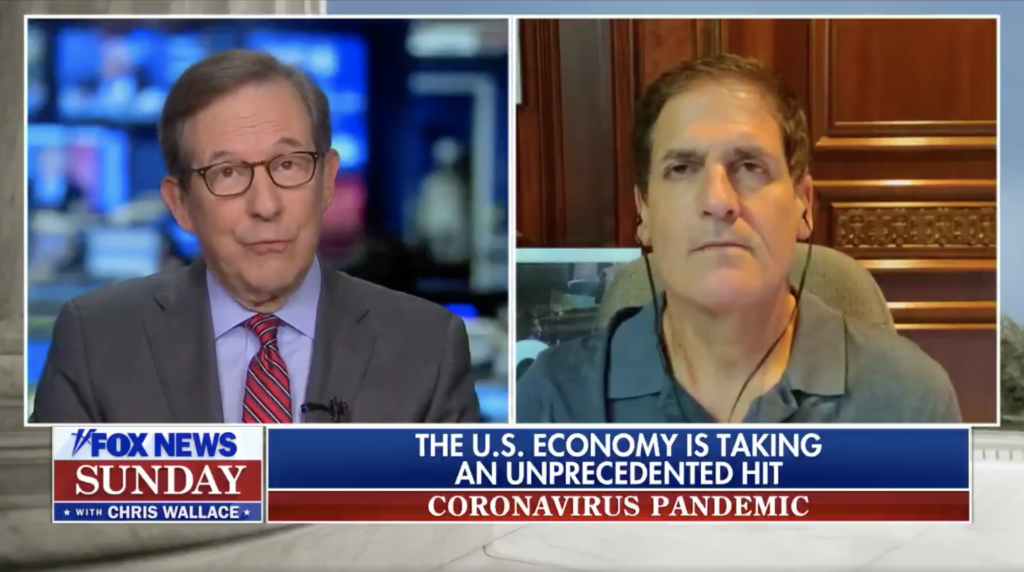 "People need something to rally around right now. People need sports," said Mark Cuban, now merely a "Shark Tank'' host with his Dallas Mavericks on pause. "We need something to cheer for, something to get excited about, and there's nothing better than our sports teams to do it.''
How appropriate that Cuban spoke on a CNBC special, "Markets In Turmoil.'' Because red ink blinds even multi-billionaires. The virus continues to spread, hotspots popping up like a whack-a-mole game. New York is an unspeakable death zone, its hospitals still overrun with chaos. Outside, we wear masks that aren't sufficient when clammy runners pass inches away. Inside, we're either going to die of self-exile, boredom or too much Netflix. But does that mean the resumption of sports will invigorate us and provide a sweeping blueprint for returning to work? It all seems hurried and backwards for the wrong reasons, as if sports is central to the American consciousness when, in crisis, it should be reduced to rightful frivolity.
There hasn't been enough discussion about the most important issue. Will athletes be safe within The Bubble? Will they want to take the risks? Are we to foolishly assume every player and staffer on dozens of sports teams, through weeks or months of Quarantine Ball, will continue to test negative? As much as 40 percent of the U.S. population might be asymptomatic virus carriers. Can't the leagues do the math? As Sills said, there will be positive tests; see Japan, where a planned resumption of baseball stalled, and officials say the Tokyo Olympics might be a no-go in 2021. It's absurd to focus on introducing robot umpires when scrutiny should be on the response if even one person becomes sick in The Bubble. MLB might want to trudge on and test everyone, day after day, which would be onerous when dealing with players, managers, coaches, trainers and staffers from 30 franchises, along with hotel employees, cooks, groundskeepers, clubhouse attendants and limited media. Wouldn't everything have to shut down at once? Wouldn't everyone have to evacuate the Purell Dome and return home, where they'd have to self-quarantine for weeks? Do you honestly think megastars such as James and Mike Trout would jeopardize everything they've amassed for one season in The Bubble? Or two Bubbles, if MLB went forward with another realignment plan: ditch the American and National Leagues and play Quarantine Ball in two states, Arizona and Florida.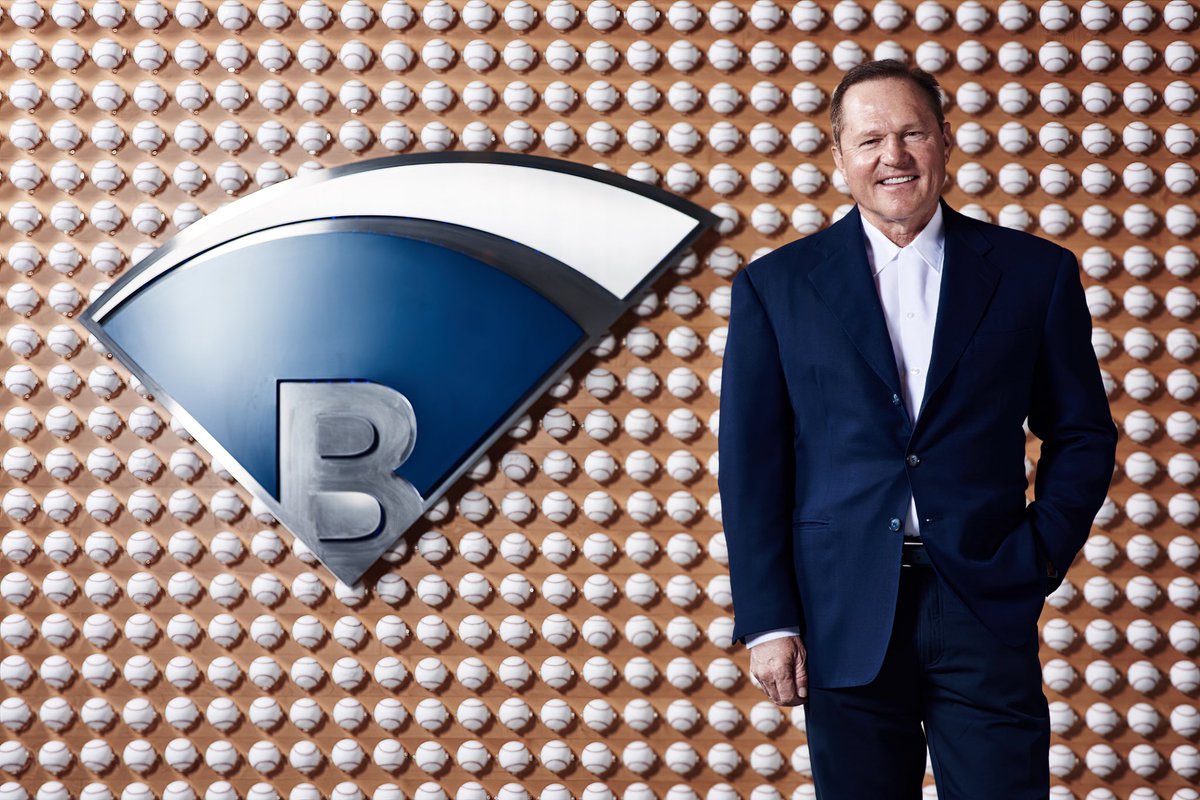 The baseball owners can't help but push that explosive envelope, when the coronavirus is as serious as a frozen corpse in a parking lot. Superagent Scott Boras has no doubt fans would devour the televised offerings, even if baseball's ratings have plummeted for years. "It gives them a sense of a return to some normalcy. You talk to a psychologist about it and they say it's really good for a culture to have sport and to have a focus like that, where for a few hours a day they can take their minds off the difficult reality of the virus,'' he said.
Isn't it fascinating how everyone is playing doctor? Instead of talking to a psychologist, hear out New York Gov. Andrew Cuomo, who said: "I would love to see sports back to help with cabin fever. But this is not about hopes and dreams and aspirations and what you would like to see. This is an enemy that we have underestimated from Day 1, and we have paid the price dearly.''
Want more hard-core realism? Sports faces a future that might not include many fans in seats and business people in suites. Call it the Petri Dish Effect — who wants to wear masks or submit to forehead scans, or risk getting sick in a bathroom or hot-dog line, or sanitize hands every 10 minutes, when the virus will dominate everyday life for the foreseeable future? Expect distancing beyond six feet, forcing stadiums and arenas to monitor entrances and corridors and reconfigure seating sections; imagine the Los Angeles Rams having to rip out seats in the new, privately financed, $6 billion SoFi Stadium? Gamblers and fantasy players won't care, but purists — and they count — will bemoan the lost atmosphere. And can you believe Trump might bribe "fans in arenas'' with tax breaks if they attend events? Uh, yeah, I can believe it.
Until then, the leagues should abandon Quarantine Ball and know this: There is no end game without a cure. Sports used to serve as a meaningful diversion in times of upheaval; I recall urgency as a Chicago columnist, not long after 9/11, to board a near-empty flight to St. Louis for a Cubs-Cardinals game, and later, to chronicle the woe of a heartbroken New York during the World Series. Baseball continued during World War II, and the NFL carried on after John F. Kennedy's assassination. But Covid-19 is different, elusive, as freakish as errant saliva in the airstream. We wake each day, or in the middle of the night, wondering if someone we know has died or been hospitalized, or if a simple sneeze means the worst.
It's hard to imagine any sporting event erasing those fears, even for a few hours. And if that game is played inside a quiet, airtight blob in the hinterlands, well, that's as weird as pandemic life itself.
Jay Mariotti, called "the most impacting Chicago sportswriter of the past quarter-century,'' is the host of "Unmuted,'' a frequent podcast about sports and life (Apple, Podbean, etc.). He is an accomplished columnist, TV panelist and radio host. As a Los Angeles resident, he gravitated by osmosis to movie projects. He appears Wednesday nights on The Dino Costa Show, a segment billed as "The Rawest Hour in Sports Broadcasting.''
Keeping Premier League Games Shouldn't Be A Hard Call For NBC
"Beyond its massive global fanbase, the Premier League offers NBC/Peacock a unique modern 21st-century sport for the short attention span of fans."
NBC Sports is facing some tough, costly decisions that will define its sports brand for the rest of this decade.  A chance to connect with viewers in a changing climate and grow Peacock's audience as well.  However, making the right choice is paramount to not losing to apps like Paramount+ (pun intended).
NBC is currently in the business of negotiating to continue airing the Premier League as their current deal ends after this 2021-2022 season. NASCAR is contracted to NBC (and FOX) through the 2024 season.
NBC's tentpole sports are the NFL and the Olympics.
Negotiations for the EPL are expected to go down to the wire. Rather than re-up with NBC, the league is meeting with other networks to drive up the price. NBC has to then make a decision if the rights go north of $2 billion.
Should NBC spend that much on a sport that is not played in the United States? It's not my money, but that sport continues to grow in the US.
If NBC re-ups with the Premier League, will that leave any coins in the cupboard to re-up with NASCAR? Comcast CEO Brian Roberts hinted that there might be some penny pinching as the prices continue to soar. This may have been one of the reasons that NBC did not fight to keep the National Hockey League, whose rights will be with Disney and WarnerMedia through ESPN and TNT, respectively.
"These are really hard calls," Roberts said. "You don't always want to prevail, and sometimes you're right and sometimes you're wrong, but I think the sustainability of sports is a critical part of what our company does well."
Roberts was speaking virtually at the recent Goldman Sachs 30th Annual Communacopia Conference. He told the audience that between NBC and European network Sky, that Comcast has allocated approximately $20 billion towards these sports properties.
Comcast CFO Michael Cavanagh spoke virtually at the Bank of America Securities 2021 Media, Communications and Entertainment Conference and echoed that the company is in a good position to make some strong choices in the sports realm.
"The bar is really high for us to pursue outright acquisitions of any material size," Cavanagh added. "We got a great hand to play with what we have."
While the European investments involve a partnership with American rival Viacom, the US market seems to have apparent limits.
Last Saturday's NASCAR Cup Series at Bristol Motor Speedway was seen by around 2.19 million people. It was the most-watched motorsports event of the weekend. That same week eight different Premier League matches saw over 1 million viewers. More than half of those matches were on subscription-based Peacock. 
Beyond its massive global fanbase, the Premier League offers NBC/Peacock a unique modern 21st-century sport for the short attention span of fans. A game of typical soccer fan is used to a sport that is less than two hours long. The investment in a team is one or two games a week. 
My connection to the Premier League began before the pandemic. When I cut the cord in late 2017, I purchase Apple TV. Setting it up, it asks you to name your favorite teams. After clicking on the Syracuse Orange and the New Jersey Devils, I recalled that my wife has family based in London, England. They are season ticket holders for Arsenal, and that family redefined the word "die-hard" fans.
I've long been a believer that sports allegiances are best when handed down by family. I love hearing stories of people loving the New York Giants because their parents liked them, and they pass it down to their children.
I've successfully given my allegiance to the Devils to my young daughters.
By telling Apple TV that I liked Arsenal, I get alerts from three different apps when the "Gunners" are playing. The $4.99 is totally worth it to see Arsenal.
Whenever I told this story, I was amazed to see how many other American sports fans had a Premier League team. Students of mine at Seton Hall University rooted for Tottenham Hotspurs, while an old colleague cheers on Chelsea.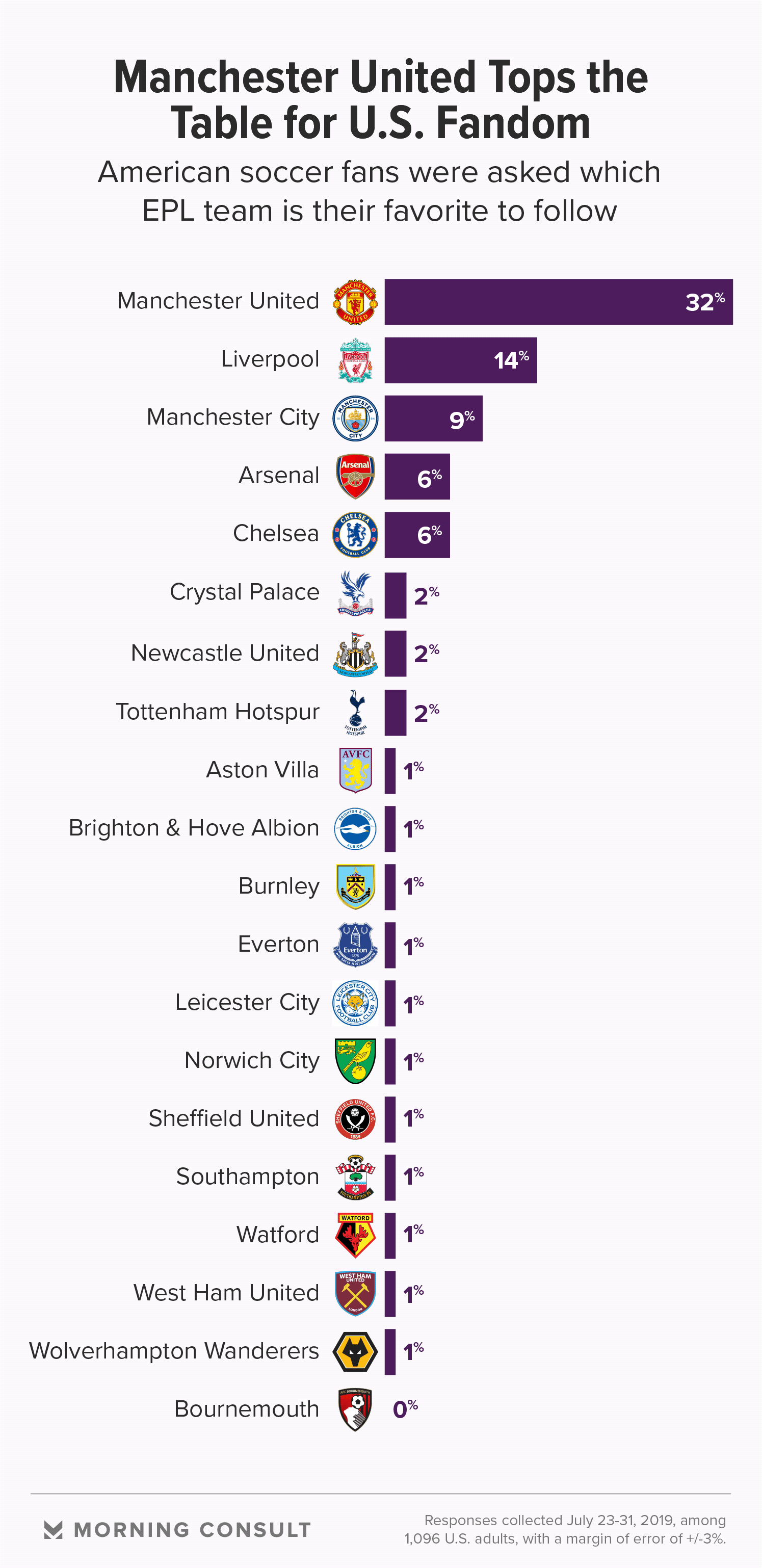 This is not meant to say that NBC should sign the EPL on my account. The key for any US-based soccer fan is that between Bundesliga, Serie A, and other leagues, there will be no shortage of soccer available on both linear television and streaming services.
Besides, Dani Rojas did say that "Football is life." NBC, originator of the Ted Lasso character, should make keeping its Premier League US connection a priority.
Today, Demetri is joined by Tyler McComas and Russ Heltman. Tyler pops on to talk about the big start to the college football season on TV. Russ talks about Barstool's upfront presentation and how the business community may not see any problems in working with the brand. Plus, Demetri is optimistic about FOX Sports Radio's new morning show.
Podcast: Play in new window | Download
Subscribe: RSS
6 Ad Categories Hotter Than Gambling For Sports Radio
"Using sports radio as a back page service for gambling will have a limited shelf life."
For years sports radio stations pushed sports gambling advertisers to early Saturday and Sunday morning. The 1-800 ads, shouting, and false claims were seedy, and some stations wouldn't even accept the business at 5 am on Sunday.
Now, with all but ten states ready to go all in on sports gambling, sports radio stations can't get enough of that green. Demetri Ravanos wrote about the money cannon that sports gambling has become for stations. Well, what if you are in one of those ten states where it isn't likely to ever be legal like California or Texas? Where is your pot of gold?
Or, let's face it, the more gambling ads you run, the more risk you take on that the ads will not all work as you cannibalize the audience and chase other listeners away who ARE NOT online gambling service users and never will be. So, what about you? Where is your pot of gold?
Well, let's go Digging for Gold.
The RAB produces the MRI-Simmons Gold Digger PROSPECTING REPORT for several radio formats. In it, they index sports radio listeners' habits against an average of 18+ Adult. The Gold Digger report looks at areas where the index is higher than the norm – meaning the sports radio audience is more likely to use the product or service than an average 18+ Adult who doesn't listen to sports radio. The report, generated in 2020, indicates that sports radio listeners are 106% more likely to have used an online gambling site in the last thirty days. That's impressive because the report only lists 32 activities or purchases a sports radio listener indexes higher than an average adult. I looked at those 32 higher indexes, and I think we can start looking for some gold.
Using sports radio as a back page service for gambling will have a limited shelf life. The gambling companies who commit significant money to get results will continue advertising and chase the others away. So, the future of sports radio needs to include other cash cows.
If it is evident to online sports gambling services that sports radio stations are a must-buy, who else should feel that way?  I looked at the Top 32 and eliminated the media companies. ESPN, MLB/NHL/NFL networks, and others aren't spending cash on sports radio stations they don't own in general. But Joseph A Bank clothing, Fidelity, and Hotwire should! Here's your PICK-6 list I pulled together that's hotter than sports gambling:
Sportscard collectors, Dapper Labs, Open Sea- read about Sports NFT $.
Online brokerage firms-Fidelity, Charles Schwab, Robinhood, Webull, TD Ameritrade
Golf courses, resorts, equipment, etc.- we play golf at home and vacation
Hotwire.com, Booking.com, TripAdvisor, Airbnb, Carnival Corporation, and Priceline.com- we've used Hotwire in the last year.
FedEx, UPS, U.S. Postal Service, Venmo, PayPal, Zelle-we wired or overnighted $
Jos. A. Bank, shein.com, macys.com, nordstroms.com- we went to Jos. A. Bank in last three months
The sports card/NFT market is 32% hotter than the sports betting market for sports radio listeners. Everything on the PICK-6 is at least 100% more likely to purchase than an average 18+ Adult who doesn't listen to sports radio. All listed are at or above indexing strength compared to sports betting. The individual companies I added are industry leaders. Bet on it! Email me for details.