ESPN Ithaca Is Trying To Keep Things Normal
"I've always been a student of business. It's interesting to see the similarities and differences in every one of our businesses and how we all make it work."
We regularly hear about large media companies combating the COVID-19 pandemic with adjustments to their programming and operations. ESPN's salary reductions, national layoffs by Entercom, furloughed employees for DAZN and others have all made mainstream news, but smaller media companies and businesses are equally impacted.
Privately owned radio stations might not be dealt the hand of reducing a seven-figure salary, but those mom and pop media companies still represent a chunk of the broadcast industry.
WPIE in upstate New York has been a privately owned sports radio station for well over a decade. Purchased by Todd Mallinson's Taughannock Media, now Vizella Media in 2010, ESPN Ithaca fills an important role in the community.
The station relies on the ability to provide play-by-play for local high school sports and they rely on other small businesses for support. Like many of those small businesses, ESPN Ithaca is feeling the negative impacts from the COVID-19 pandemic, yet they continue working to serve their local community.
Brandon Contes: We see in the mainstream media what's happening with large media companies, but don't hear as much about the challenges for locally owned stations. Have you seen a significant impact in the number of advertisers, sponsors and clients you have with ESPN Ithaca?
Todd Mallinson: Yes, we've lost some clients. Most of them are in a suspended mode while others just haven't renewed a schedule. But we've worked diligently to get most of our advertisers to change their message, to be more on point and resonate better with our audience.
BC: How are small businesses in the area doing? If you drive around Ithaca, are a lot of restaurants and food establishments open for takeout?
TM: The roads just seem different, which I'm sure is no different here than anywhere else. Traffic is way down. There are restaurants that are making it work and the ones that are more successful are the ones that already had takeout and pick up as a regular part of their business model. It's the ones that weren't setup for it that are more challenged. But we're supporting every one of our existing businesses and getting the word out to remind people to patronize their local favorite restaurants to help them get through this period of time. 
BC: Are most of your clients locally owned businesses?
TM: Yes, most are locally owned. And we typically deal with the principal decision maker, there are some car dealers that have certainly ratcheted down spending. Some are maintaining a schedule with us, but until the sales end of things become essential and people can regularly engage, I don't think we'll see them come back.
BC: With the clients you have lost, are there ways you look to try and maintain a good relationship with them so once we do come out of the pandemic, they're looking to invest part of their advertising budget with you?
TM: Absolutely. It's a fine balance in sales that we're running right now. We want to be supportive and be a sounding board for customers. We truly are in this together and I've always been a student of business. It's interesting to see the similarities and differences in every one of our businesses and how we all make it work. Listening to clients and addressing needs, some have been proactive with updating messages, others have been dealing with things that are, in their mindset, a greater priority. We try to be there and encourage them to update messages and I think we've done a really good job with that.
BC: What about the sports awards dinner that ESPN Ithaca hosts every June for high school athletes – Night of Champions. Has that been canceled or postponed?
TM: We're in the planning stages of doing something virtually. The fall season was completed, the winter season was all but completed for those teams that were at least halfway into the state tournaments and we'll be recognizing those two seasons. Obviously, the spring season is in the balance and at this point I don't foresee it happening. I'm not predicting that, it's just my gut feeling. The New York State High School Athletic Association is having a meeting the last Monday or Tuesday of this month to make that decision, but I ultimately think it's going to come down from the governor's office.
BC: Is the awards dinner more about being a source of income, or used as a way to promote the station and local sports? 
TM: For us, we're in the community quite a bit with the amount of high school and collegiate sports that we cover locally, whether it's play by play or reporting. It's our signature event in terms of recognizing and gathering about 200 top athletes and coaches and families across the 15 school districts. It's been very well received by our community and this is going into our seventh year.
BC: How has programming been impacted by the lack of live sports, especially considering ESPN Ithaca carries the amount of local play-by-play that you do.
TM: It's challenging, but ESPN has done a really good, proactive job with #SeniorNight and we jumped right on that locally. It was a perfect dovetail for us with the colleges and high schools here. Secondarily, Hometown Heroes is something else that the network spearheaded and we've embraced. We're getting the word out about stories of first responders and people on the front lines of health and essential businesses that are truly essential.
We have a newspaper we've been publishing for four years called Tompkins Weekly and that's been a nice balance for us, bringing on some content in the afternoon that we traditionally wouldn't. We've had the mayor on, the Chamber of Commerce president on, the head of Infectious Disease Control at the local hospital, and others to give some insight. So we're sprinkling in information that we want to get across. We're running a tremendous amount of public service messaging from a variety of different sources, but the main focus is social distancing. I think it was Dr. Fauci, who two weeks ago said you should act like you have the disease, and that stuck with me. We've had to adapt, we're a pretty small staff of eight or nine and we're keeping just one or two people in the office at a time, everyone else is working from home.
BC: The station still has a daily local hour?
TM: Yes, Between The Lines from 5 – 6pm, and that's been our lifeline to the community. We've balanced entertainment and information during that one hour. The host, Nick Karski has done a really good job, who incidentally has been self-quarantined. His girlfriend is a doctor and she came down with symptoms of COVID-19, so they've both been self-quarantined for the last two weeks. We're expecting they'll be released from quarantine Wednesday (April 15).
BC: Nick's still been hosting the show while quarantined?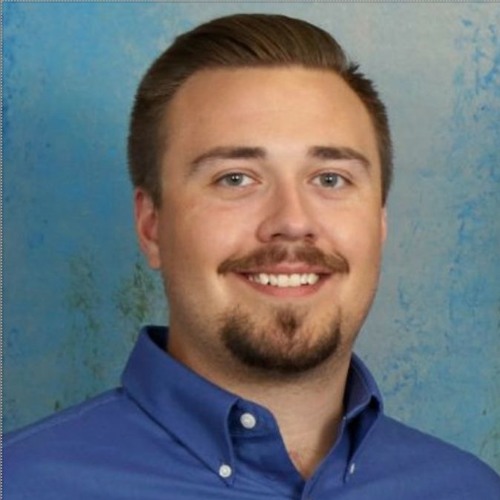 TM: He's been doing it remotely with the Comrex app that allows him to call in from his phone and it sounds pretty clear, it's definitely come in handy. We have our producer back in the studio helping to record the interviews and get the show on-air.
BC: You mentioned highlighting local workers and different things you've aired to help the community, do those things happen only during the one-hour local show or throughout the day?
TM: We're sprinkling it throughout the day. The demand on inventory has certainly lightened due to some of the postponements of schedules and lack of play by play, so with that we're running public service announcements and voice liners throughout the day, 24/7. 
BC: With losing clients and the lack of play-by-play opportunities, have you had to layoff any employees?
TM: We have not. There's Small Business Administration aid available, we've applied for the EIDL grant and we've also applied for the Paycheck Protection Plan. That seems to be a very fluid situations with things changing a little bit here and there. We applied about 10 days ago, but because things changed, we had to refile parts of the application, so we officially went on file last Wednesday (April 8). We haven't heard anything, we're expecting to be approved for PPP and the EIDL, but nothing as of this point.
We've maintained the same payroll throughout, but it's getting very concerning because cash flow is becoming tight, businesses have pulled back and there's concern that some of that business going forward won't be there. With everybody looking at cash flow, the concern is that some advertising invoices won't be paid as routinely as they have been.
BC: How long can you operate as currently constituted with the economic shutdown, lost advertising dollars and no sports.
TM: If we don't receive the PPP approval by the end of this month, things will certainly need to change with staffing.
BC: You mentioned eight or nine employees, does that include the newspaper?
TM: Correct, that's included with the newspaper.
BC: Is the newspaper operating normally?
TM: It is operating as normal. We've seen a significant uptick to our online content, but less distribution to businesses that we would normally sell to, either because they're not currently open or their traffic is significantly down.
BC: Have you seen more traffic to your radio station website and podcasts with less people in their car right now?
TM: The website is down a little bit. Our social is up, and that's largely due to a great job with #SeniorNight locally and from promoting a lot of the interviews that we've been doing. We see a significant amount of traffic to our websites during the school year because of pictures. We partner with local photographers that go to the games we're calling and set up a photo gallery on the site. Typically, there are about 25-50 photos available for people to see and potentially purchase on our website. So without play-by-play and local sports it's lowered traffic to the site.
BC: What about if some clients are unable to afford terrestrial ad space, have you moved any of them to the website or a podcast? 
TM: There's been a couple that we've moved over, but mostly they've either maintained the course with an updated message or they're in suspension mode if they're not an essential business and closed.
BC: What kind of podcasts does the station carry?
TM: The podcasts that we're producing at the moment are the interviews from Between The Lines, sometimes they're extended versions that don't completely air on BTL. For the one-hour show, our focus is getting virtually everything we do on-air. We've maintained our sports reporting seven days a week, like we always have. We continue to interact with athletes and coaches in the area either about the season they've missed or the record-breaking seasons they had because Cornell men's and women's hockey ranked #1 in the country and both of them saw their season unfortunately end early.
BC: Have you picked up any classic rebroadcast offerings?
TM: Yea, we're running a number of features through Westwood One and ESPN. We ran the Best of Masters last weekend, we've also had some of the Westwood NFL coverage. We're an MRN affiliate, we usually do very little NASCAR, but with Yankee baseball completely parked, we're able to carry some of the Best of MRN.
BC: How are you communicating with your staff right now?
TM: We connect on a regular basis virtually through Zoom or FaceTime as a team and individually. I want to compliment my staff for rallying together in these uncharted times and staying as focused as best they can. They've done a great job engaging with our customers and doing a little hand holding.
Brandon Contes is a former reporter for BSM, now working for Awful Announcing. You can find him on Twitter @BrandonContes or reach him by email at Brandon.Contes@gmail.com.
Unfortunately For Jim Trotter, The Truth Set Him Free
Holding those in power accountable will always give you a clear conscious and eventually his truth will set Jim Trotter free to even bigger and better opportunities…
Your parents probably grew up telling you to always tell the truth because it'll set you free from the bondage of secrets, lies, and the mishaps that come from those secrets and lies. What your parents didn't tell you is that sometimes those truths will also set you free in the worst ways possible, as Jim Trotter recently learned. 
The football insider was allegedly the victim of layoffs happening at NFL Media after revealing he was told by higher ups that his contract — that expires today — would not be renewed.
Trotter believes his role in questioning NFL Commissioner Roger Goodell about the lack of diversity at NFL Media two years in a row played a role in his removal from the league's network.
In a league where the majority of players are African-American (56.4 %, via Statista), Trotter doesn't understand why NFL Network and its parent company have no black person in senior management and no full-time black people on the news desk. Trotter's concern is that this could affect how players are covered because non-black journalists wouldn't understand cultural cornerstones and experiences that players face while in the limelights. He's right. 
We have seen what happens to athletes and their reputations when a certain narrative doesn't get enough pushback. It doesn't necessarily always mean that the narrative is invalid but there's definitely not enough questioning and that within itself has consequences. Look at how it has affected Terrell Owens.
During his playing time, Owens was one of the biggest divas sports has ever seen. He craved the spotlight, adored attention, and was mean to members of the media at times. He created drama that was unnecessary. But he was still a badass on the field. He is second all-time in receiving yards and had the third most touchdown receptions ever by the time of his retirement.
Owens never committed a crime. He was dedicated to the game and showed up when it mattered. Coaches may have complained about his behavior but they could never complain about his commitment to the game. Despite that, it still took years for him to be elected into the Hall of Fame.
Reporters with votes couldn't get over their antiquated, foolish grudges with Owens. They didn't look at his situation from an objective point of view based on his stats. They judged what they perceived was his character. One reporter, Vic Carucci, said he didn't vote for Owens because he was a "divisive force."
As much as his character was fair game to be questioned, could they have understood the things that happened in his life that shaped him into the man he became? They didn't take into account that Owens was raised without his father and the toll that put on him, didn't take into account that he discovered who his father was after almost dating the biological sister he never knew, and didn't understand the chip on his shoulder.
They didn't take that into account because it wasn't a cultural connection that could possibly have been in their purview. It wasn't something they could relate to or that they have seen in their lives or the lives of others around them. It doesn't make them racist. In fact, it makes them human that this was their natural thought process. But it shows why inclusivity matters. It shows why it is so important to avoid groupthink because it can literally change the lives of folks who are more deserving that what they are receiving.
While Owens is doing well and luckily took care of himself financially while he was playing in the league, we'll never know how many opportunities were robbed from him in his post-playing career because he wasn't a first ballot Hall-of-Famer. We'll never know what bigger role he could've played in the football world if there were journalists in the room who could speak to what Owens' life experiences do to a person mentally and how it affected his plight as a black man trying to make it in the world out of a need for survival.
The former Eagles and 49ers wide receiver was demoralized for so many years, sometimes deservedly so but many times at a peak that was over the top.
On the other hand, another Hall-of-Fame athlete who was prominent during Owens' playing time was praised like the second coming of Jesus. He also had a flair for dramatics. He could never decide whether he wanted to retire or not and he put up mediocre numbers on the football field (most career interceptions record).
He allegedly sexually harassed a content creator who worked for one of his former teams and now he allegedly could actually be a criminal after stealing government funds meant for poor people.
Brett Favre didn't face the same judgement as Terrell Owens, though. He was a first ballot Hall-of-Famer. It is very fair to point out once again that his potential transgressions are still allegations but it shows the disparity of how some athletes are covered vs. others because of a lack of understanding each other from a cultural perspective. 
According to a 2021 report from the Associated Press Sports Editors, 79.2% of sports editors were while at 83.3% of them were men. 72% of assistant sports editors were white while 75.8% were men. 77.1% of columnists were while while 82.2% were men. 77.1% of reporters were white and 85.6% were men. 
It is difficult for stories of inclusivity to ever make to print or to air with so many people in the way who may not think the same way but haven't experienced the same life as black and brown people in America. There's just not many white people who wake up and have to remind themselves that they are white before they start their day, face microaggressions, are extra careful with their decision making and how they communicate in order to avoid being stereotyped. 
NFL Media had the opportunity to rectify the mistakes which the league made with Colin Kaepernick. They had the chance to actually hire black senior managers and black news desk reporters. At the very least, even if they didn't make hires right away, they had the opportunity to create a transparent pipeline for these kind of opportunities to be possible for all types of minorities and subgroups that work at their company. Instead, they chose to do nothing. 
To top it all off, they took advantage of a downswing in the advertising market to get rid of an employee who wasn't toeing the company line. Instead of acknowledging that there was a valid point made via the questions over the past couple of years, NFL owners and commissioner Goodell chose to live up to the role they've continuously stepped up to lately – cowards.
Because the world is unfair, being a coward sometimes earns you a multi-year contract extension, as it recently did for Goodell. And letting the truth set you free sometimes earns you a spot on the unemployment line. But holding those in power accountable will always give you a clear conscious and eventually his truth will set Jim Trotter free to even bigger and better opportunities than what he could've ever had at the NFL Network. 
Don't believe me, just watch.
Jessie Karangu is a columnist for BSM and graduate of the University of Maryland with a bachelor's degree in journalism. He was born and raised in Baltimore, Maryland but comes from Kenyan roots. Jessie has had a passion for sports media and the world of television since he was a child. His career has included stints with USA Today, Tegna, Sinclair Broadcast Group and Sightline Media. He can be found on Twitter @JMKTVShow.
7 Steps To Build Your Own Sales Brand
"Invest in the best, you, and don't be like the rest."
After the BSM Summit '23, Barrett Media President Jason Barrett wrote about what stood out at the just concluded sports radio convention. JB mentioned that he was disappointed that more GMs and sales managers didn't attend. He thought they could gain great insight from the Summit and challenged them to start acting and thinking differently.
One idea I had, and others have as well, is personal branding. You gain skills from attending the Summit to improve your personal radio salesperson brand through education, networking, and speaking to others about your ideas.
Here are some tips on how a radio salesperson can invest in personal brand development:
WHO ARE YOU?
Write down what is important to you, your client-facing strengths, and your USP. Why you? Consider what sets you apart from reps in the market and how you can communicate that to prospects so they see the value in YOU.
CREATE A WEBSITE
This should be a no-brainer. There are tons of platforms for you to do this. Here is but one.
This will really build your brand faster. It's like a LinkedIn profile come to life with graphs and pictures. Make it visually appealing to get around on, and put your info about your experience, client-facing skills, and services. Consider including testimonials from previous clients or business partners. They can google review you!
HIT THE SOCIALS
Make LinkedIn and Instagram your regular spots to share content. Make posts that show you at your best and your personality. Always share content from others, respond to comments, and like others' work. Publish white papers on LinkedIn.
SAY CHEESE
Do a studio session with a photographer specializing in business. Take headshots that showcase what you are all about on the phone, pc, or networking. Wear different outfits and jerseys of your favorite teams and bring your partner.
MEET AND GREET
Hit the ad fed, chamber of commerce, and any other business-minded group that resonates with you. Go to meetings with college boosters, causes you believe in, and anywhere you may meet small business people. Make it a weekly commitment. Attend BSM Summit 2024, stay current with the latest trends, and connect with other pros.
SPEAK UP!
By writing blogs, video posts, and podcasts, you work on your beliefs and how to shape the pitch for others. The difference is you aren't just standing and delivering a speech to a Rotary Club. Be a thought leader. Show what you are an expert in. If you aren't, become one in something. Take the package of the month and make it yours.
F IT
Don't fake it til you make it, man. Being yourself will attract clients who want to be around you. You won't have to tolerate them; you can partner with them. Let it fly, and you will be surprised at how that resonates. Don't try to be all things to all people.
I believe that there are four types of clients. One hates you, one loves you, and the other two are up for grabs. If you can get the ones who don't care about you but like the results you can create, then you can click with 50% of your clients, not just 25%.
Invest in the best, you, and don't be like the rest. Brand YOU.
Jeff Caves is a sales columnist for BSM working in radio, digital, hyper-local magazine, and sports sponsorship sales in DFW. He is credited with helping launch, build, and develop SPORTS RADIO The Ticket in Boise, Idaho, into the market's top sports radio station. During his 26 year stay at KTIK, Caves hosted drive time, programmed the station, and excelled as a top seller. You can reach him by email at jeffcaves54@gmail.com or find him on Twitter @jeffcaves.
Jomboy's Jake Storiale Puts Baseball on the Clock
"If you're not having fun around it, you're kind of doing it wrong."
Just when sports critics said baseball was on the verge of dying, the sport perennially known as "America's Pastime" found a way to reinvent itself. With a new collective bargaining agreement came the institution of rule changes – including a pitch clock, limits on defensive shifts, and larger bases. An Opening Day interleague battle between the San Francisco Giants and New York Yankees finished in a crisp two hours and 33 minutes, down from last season's average game length of three hours and three minutes. Despite being an avid Yankees fan and enjoying baseball, Jake Storiale knows these rule changes allow the game a greater chance of staying relevant in generations to come.
What may be more potent than any rule change, however, is in developing and embracing superstars. Over the last several years, Major League Baseball and its entities have been criticized for inadequately marketing emerging talents and veteran mainstays. Yet the World Baseball Classic, an international showcase of talent in the form of a preseason tournament, displayed the best the sport has to offer on a global scale.
It helped Major League Baseball players well-known in their home markets, such as St. Louis Cardinals outfielder Lars Nootbaar, gain 549,000 Instagram followers throughout the event. His WBC teammate and two-time American League Most Valuable Player Shohei Ohtani became the first major leaguer to reach 4 million Instagram followers, gaining approximately 2 million during the tournament alone.
A particularly revealing moment in the tournament was the reaction to the manifestation of a dream scenario – Los Angeles Angels teammates and top players in the sport facing off with a championship on the line. Even better was that the showdown took place in the ninth inning with two outs in a one-run game, rendering the result of Mike Trout's at-bat against Ohtani pivotal for Team USA and Team Japan.
"I know we were talking with Trevor Plouffe, who we host Talkin' Baseball with, [and] he coaches a Little League team and he said that all of his kids were talking about the Trout-Ohtani at-bat," Storiale said. "They were all bummed out on Mike Trout because he lost one at-bat. He was trying to tell the kids, 'Hey, baseball doesn't really work like that.'"
Baseball, like many other popular sports, has an emphasis on the team and many local fans primarily focus on the groups to whom they have an allegiance. Storiale, for example, grew up in Connecticut and was always following the New York Yankees. Throughout his life, he has lived in Dallas and Denver and keenly noticed the Texas Rangers and Colorado Rockies being discussed the most as it pertains to professional baseball. The World Baseball Classic shattered those walls
While he has always had an allegiance towards the Yankees and has experienced five World Series championships during his time as a fan thus far, he aims to utilize the platform he and his friend from Central Connecticut State University, Jimmy O'Brien, essentially created from scratch. Jomboy Media is prominent among baseball fans and has quickly cemented itself into one of the fastest-growing digital sports media outlets in the world.
The hard work and consistent pressure they felt to reach this point could perhaps be equated to New York Yankees outfielder and team captain Aaron Judge standing at the plate with the bases loaded in a full count with the game on the line.
"After a certain point, we treated it like a full-time job; it was kind of that fight or flight," Storiale said. "I wasn't working another gig. We were doing our Yankees stuff – it was either, 'Make it work in a year or two,' or it was going to be like, 'Alright, we gave it a try and it didn't work.'
Consistency and an indefatigable yearning to succeed kept O'Brien and Storiale going in their quest to build a company employing genuine fans and cultivating a voice that places "fun over funny." Storiale's path to sports media though was unusual in that he began working in energy solutions out of college – first with Consolidated Electrical Distributors in Chicago and then with Rexel Energy Solutions, where he worked his way to become a marketing manager in Denver.
Amid a crowded media ecosystem that projects to soon contain 500 million podcast listeners, being a distinct entity and generating unique, compelling content is a monumental task in and of itself. The chemistry between O'Brien and Storiale on their podcast, titled Talkin' Yanks, is evident from the onset, and the duo informs and entertains their audience through their innate knowledge and expertise.
Most importantly though, they exhibit an ostensible passion for their work and the future of the company – which raised $5 million in a funding round led by Connect Ventures.
"Whenever we're talking about anything, we're talking about it passionately as a fan instead of where it's different than a reporter getting hired [and going], 'Okay, I covered Clemson football for one year. Oh, a job with the Timberwolves opened; I'm going to take that,'" Storiale hypothesized. "We talk about stuff that we're passionate about."
When he was growing up, Storiale was introduced to Yankees baseball through his father and watched the careers of all-time greats unfold, including Derek Jeter, Mariano Rivera, Andy Pettite and Jorge Posada, better known as "The Core Four."
Although it helps that the team widely regarded as the most accomplished and storied franchise in professional sports has not posted a losing season since 1992 – an unprecedented stretch of 30 years – Storiale's interests went beyond the pinstripes. He is a proponent of the new schedule, which calls for all teams to play one another for at least one series during each regular season, and hopes it catalyzes the growth of baseball into more of a national sport while retaining its local appeal.
"I think baseball is a very regional sport," Storiale said, "and I think baseball kind of fought that for a little bit."
The new schedule comes at a time when a preponderance of sports talk radio stations are creating and refining digital content, emphasizing its expansion over the next year. Proof of quantifiable success in this regard can be found in its 1.72 YouTube subscribers and 319,000 Twitter followers and consistently high levels of engagement. Jomboy Media has been in the digital space early in its development through unparalleled video breakdowns and a wide variety of sports-based podcasts.
It has a considerable share of listenership from those in the 18-35 demographic and works to try to find new ways to reach its audience, whether that be through live game broadcasts, watch parties, or new forms of content. Although Storiale believes sports radio was at its finest when Scott Van Pelt and Ryen Russillo were hosting together on ESPN Radio, his hosting style does not necessarily reflect the amicable contentiousness accentuated by WFAN's Mike and the Mad Dog.
"I just want people to be as comfortable as possible," Storiale said. "We just started doing our weekly Aaron Boone interview, and I think the more comfortable he is and the more conversational, the better answers you're going to get in everything we cover."
In welcoming the Yankees' manager onto their program once per week, Jomboy Media made a statement to its audio competitors – primarily WFAN and 98.7 ESPN New York – regarding its legitimacy and growing influence in the sports media space. Nonetheless, sports radio remains an essential part of the consumption space, and something Storiale ascertains will continue to remain imbued in the industry vernacular.
The times are changing though, and listeners are valuing timeliness, authenticity, and accessibility perhaps now more than ever before, making the intrinsic synergy between O'Brien and Storiale especially valuable in the podcast niche.
"You're just getting honest conversation with a lot of silly stuff around it because, at the end of the day, I think where sports are important and there's so much money tied up in everything, sports in its soul is supposed to be fun," Storiale expressed. "If you're not having fun around it, you're kind of doing it wrong."
Since his video breakdown of the Houston Astros stealing signs throughout the 2017 regular season went viral, Jomboy Media has steadily developed into a force among baseball fans at the very least. While Talkin' Yanks recaps every Yankees series over the course of the season, provides breakdown and analysis and guest appearances by enticing personalities, there is an expanding lineup of content offerings sure to engross all sports fans. Podcast hosts include former MLB Network host Chris Rose; Chicago Cubs outfielder Ian Happ; and former major-league third baseman Trevor Plouffe among others.
"We want people to make what they're passionate about," said Storiale, who also works in business operations for the company. "….I'm a big believer, even coming from my previous companies, that things are kind of top-down driven. I used to work in different divisions where there'd be great leadership and you could feel it throughout the division. There were other divisions where you were like, 'Oh my gosh. That person's leaving the division?,' and you could see the holes in it."
In today's social media era, consumers possess an amplifier to disseminate their perspectives and opine on content offerings, effectively putting them in the driver's seat. It is through their habits, combined with innovations in technology, that fuel exponential growth and ideation in sports media.
Thinking about the voice of consumers as a consensus rather than meeting the individual needs of each is an effective way to view the landscape when attracting and captivating a larger audience. Many practitioners would argue against regarding an individual as picayune, perhaps regarding it as impudent and contemptuous; however, trying to please everyone in a world with a diverse set of interests and proclivities is near-impossible.
"It's a balance of juggling comment sections," he said. "If you read one negative comment but something's got 100,000 views and everyone seems to like it, you can only do so much with that comment."
As a company, Jomboy Media is seemingly tight-knit and fosters a congenial atmosphere, making it a place where people want to be and have the urge to perform. Many of the employees at the company consider each other to be family, and they all work in tandem to form and maintain a content powerhouse. O'Brien is enzymatic in demonstrating his commitment and persistence to engender the continued expansion and reach of the brand on its multiple platforms.
"Nobody outworks Jimmy," Storiale affirmed. "I give him hell on my best weeks. I think that kind of sends a message throughout the company – if you want to do this; if you want to be in the content grind, you've got to go for it. At the same time, [go for it] with a little bit of a competitive edge but with a lot of family feel."
Collaborations with NESN and YES Network, regional sports networks that broadcast games for the Boston Red Sox and New York Yankees, respectively, have given the brand and its personalities increased exposure to those consumers who operate using traditional media. When he finds himself attending baseball games at Yankee Stadium, he feels he is being recognized more and commended for the job he does as a podcast host and an entrepreneur.
"There's a lot of people that still come home and throw on the TV," Storiale said. "There's a lot of days where I'm that person; you just kind of want to turn off your brain and watch something good."
Storiale will undoubtedly be invested in the Yankees this season, a team with a deep roster of superstars including Gerrit Cole, Aaron Judge, Carlos Rodón, and Giancarlo Stanton. He also finds himself watching other sporting events more often than before though, expanding his scope beyond baseball. The NFL Draft, for example, interests him, along with the upcoming Master's Tournament and conclusion to March Madness in college basketball.
In the end, the success of the company boils down to its ability to relate to fans and differentiate itself from other content providers. As more companies adopt direct-to-consumer abilities, the chance to narrowcast nonlinear content is becoming more palpable, meaning they are, in a way, trying to catch up to what Jomboy Media and other digital brands have created.
Conversely, traditional media outlets have a fortified consumption base, and the challenge for these digital outlets remains in expanding their reach to new audiences. Storiale is excited to be on this journey and is swinging for the fences akin to No. 99, utilizing his fandom and friendship to generate not just ratings and revenue, but a voice and outlet for love of the game.
"Something we said early on that still lingers is, 'Grow,'" Storiale articulated. "I know that sounds generic, but… we want to grow into whatever we are ready to grow into."
Derek Futterman is a features reporter for Barrett Sports Media. In addition, he has worked in a broad array of roles in multimedia production – including on live game broadcasts and audiovisual platforms – and in digital content development and management. He previously interned for Paramount within Showtime Networks, wrote for the Long Island Herald and served as lead sports producer at NY2C. To get in touch, find him on Twitter @derekfutterman.