SKOR North Scales Back Operations In Minneapolis
"The Minneapolis sports brand had been making great strides in the digital space but the crippling of the economy has forced adjustments."
The impact of the Covid-19 pandemic has taken its toll on a rising Minneapolis sports brand. SKOR North Director of Content and Distribution, Phil Mackey, announced in a post on the station's website and in a series of tweets that SKOR North has lost a number of employees and as a result will be undergoing major changes.
"These last 60 days have been REALLY hard on sports media. Especially a new brand like SKOR North, which launched just over a year ago. And a recovery isn't as simple as flipping a switch," Mackey wrote. "It's unbelievably frustrating. And great people — here and elsewhere — are now in search of work because of it."
Several staffers confirmed that they are out via Twitter.
Mackey confirmed that he and his longtime on-air partner Judd Zulgad will remain with Hubbard Minneapolis and the SKOR North brand. What the specifics will involve though are still unclear. Mackey did say that 1500 AM will continue its Vikings' coverage and provided a link to the station's Purple Daily podcast. 1500 will also continue providing content courtesy of ESPN Radio.
Back To Basics: Teases
"If we think about this from a very basic level, we need listeners to hold onto our signal as long as we can possibly keep them."
I think one of the things I love about radio is how theoretical a lot of our strategies can be. We assume a lot in this business, and its largely because we have to. We assume we know what topics our listeners want to hear, we assume they know things that might actually need more explanation, and sometimes we assume they're just going to stick around because they like us. Sure, there are metrics that you can follow, trends you can keep track of, and social growth that helps gauge your impact, but largely a lot of the content we put out, and specifically the way we put it out, we're just hoping it lands.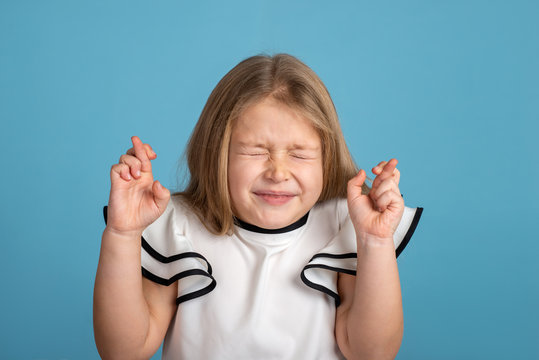 I think one of the easy tactics to lose sight of when you're going through the daily gauntlet of hours of talk time, is the good old fashioned radio tease. In an ever-increasing world of digital tracking and analytics, the value of a tease going into a commercial break can be difficult to track. And because we don't know its true impact it can easily be forgotten or just ignored altogether. To me, this is a massive mistake and a big opportunity lost. Sometimes, we just need to let common sense prevail when determining what is and is not worth our time.
If we think about this from a very basic level, we need listeners to hold onto our signal as long as we can possibly keep them. How do we do that? Compelling conversations, debates, interesting interviews, and personality they can't find anywhere else. All of that is great, but at some point you'll need to go to commercial break, and no matter how likable or entertaining you think you might be, 6 minutes of commercials is likely going to take your average listener across the dial to a new location. So, how do you keep them or at least ensure they'll find their way back? Give them something they need to know the answer to. Again, I'll ask you to think about this logically: Which one of the examples below is more likely to keep a listener engaged through a commercial break?
Example 1: "More football talk, next!"
Example 2: "Up next, the one move that will guarantee Brady another ring, right after this!"
We all know the answer. Example 2 gives the listener something to think about. You've provided just enough information that you have them thinking, while creating a gap of information that they will hopefully want filled. Yet, we opt for Example 1 way more than we should. Myself included. It's lazy and more than anything it's a lost opportunity to keep a listener.
The most loyal/die-hard members of your audience aren't going anywhere, so it doesn't matter how you go to break for those individuals. The least loyal, who maybe like your show, but they are just jumping around every day in their car or online, they aren't sticking around no matter what you say. It's those in the middle, the one's who are looking for, usually subconsciously, a reason to stay or comeback. That's the audience you're providing this tease for.
Teases are not for your most loyal listeners, teases are for people that are stopping by to see what you have going on, which is the majority of your overall CUME. If you can hook those casual listeners, even just a few, to stay through a commercial break and listen to a fertility clinic commercial, then you've done your job as a host.
I find the best radio tease is direct, a good description that leaves the audience hanging for an answer or your opinion on the issue. Nebulous or nondescript teases don't give the audience enough to sink their teeth into, you want to leave them guessing but if they guessing too much they'll probably lose interest. You want to make them think, you don't want them to have to solve a puzzle.
Example 1: "Could Aaron Rodgers be subtly hinting where he wants to play next?"
Example 2: "A player makes it known he wants out, but where does he want to go?"
Both examples above are fine, it's certainly a step up from the "more football, next" tease but Example 1 provides the listener with something specific enough for them to start thinking of answers in their own mind, thus creating that desire to see if their idea matches up with what you are about to tell them. Giving the listener a player or team that you know most of them care about, plus a level of mystery, equals a good/solid tease that is more likely to keep them hanging on through the break. Example 2 is good but the problem I find with those is that they're so nebulous that you aren't sure you care as a listener. You might want to know the answer, but without a solid description, you give the audience a chance to decide that they don't care or you just simply miss the opportunity to elicit a response by not drawing attention to an item that they are passionate about.
The next step in all of this is making sure you follow up on what you tease. You might only get a couple opportunities to mislead a listener before your teases mean nothing to them in the future. If you say you are going to talk about Alabama's dominance in the SEC around the corner, make sure you do it, and if you aren't able to, I think its only fair to draw attention to the fact that you couldn't follow up on it. Apologize and move on. It's live radio, things happen, and I think people listening understand that but you also have to be respectful of the time they are giving you.
Bottom line is, teasing is a radio parlor trick and it's an easy one to lose sight of. We don't prioritize them as much as we go along in this business, whether that be for egotistical reasons, laziness, or just not prioritizing them as part of the show prep process. Treat your teases with seriousness and a level of priority, the same way you do with the topics and content you create. We all know we're not reinventing the wheel, there's nothing that we can say that hasn't been said 100 times in the sports talk sphere, but portraying that to your audience is doing them and yourself a big disservice.
Saints Still Giving Drew Brees Game Plans
"That is a nice leg up on his broadcasting competition for being able to break down what he saw on Sunday nights when he is on NBC."
Officially, Drew Brees is no longer part of the NFL franchise in New Orleans. That doesn't mean the NBC analyst is not still well-connected inside the Saints locker room. That was evident on Friday during his appearance on The Dan Patrick Show.
Patrick asked Brees how often he still speaks with Jameis Winston, who served as his backup last year and is his successor as the team's starting quarterback this season. Brees responded that the two exchanged texts after the game against the Packers. That prompted Patrick to push a little more.
Eventually, Drew Brees revealed that he stays in regular contact with both Winston and the Saints' backup and gadget play quarterback, Taysom Hill.
"Are you an unofficial assistant coach?" Dan Patrick asked.
"I will say this," Brees said laughing. "I did have the game plan for the (Packers) game in my hand prior to the start of the game."
Drew Brees admitted that the game plan came directly from the New Orleans Saints. That is a nice leg up on his broadcasting competition for being able to break down what he saw on Sunday nights when he is on NBC.
While it may be strange or even surprising for some to hear that Brees still is unofficially in the loop in New Orleans, there is nothing wrong with it. In week 1 at least, Brees's new job had him nowhere near the Saints. That likely made it very easy for Saints coach Sean Payton to view him as Drew Brees, the former player, and not Drew Brees, NBC broadcaster.
Now, will the practice continue? Currently, it is unknown whether or not Brees had the Saints' plans for Sunday's visit to Carolina.
Jerry Jones On Listening To Sports Radio: 'I Like Pain'
"I guess I'm one of the few people that can't stand it and want to see what people are saying."
No one can accuse Jerry Jones of being shy. The Dallas Cowboys owner is always welcoming of the chance to be in the public eye. That includes making appearances on sports talk radio. Friday he was a guest on K&C Masterpiece on 105.3 The Fan in Dallas.
Jones has made headlines on the station before. Some of those headlines have been for getting angry with both K&C in the past and morning men Shan & RJ. On Friday, it was his thoughts on the format itself that made the headlines.
"I guess I'm one of the few people that can't stand it and want to see what people are saying. Is that human nature or not?" Jerry Jones answered when asked why he listened.
He admits that plenty of people have wondered why he would continue to listen to sports talk shows when the Cowboys are so polarizing.
"I use to have people ask me, 'why in the world do you listen to talk radio, because they're wearing your proverbial butt out?' (And my response was)'I like pain. I just like to hear it. Just put it in me.'"
While the Cowboys came out of Week 1 with a loss, sports talk in Dallas has largely been kind to the Cowboys. The aforementioned Shan & RJ said that Dak Prescott's performance should be the story of week 1 considering that the Cowboys' quarterback missed most of last season with a shoulder injury.
Time will tell if Jerry Jones is in for his beloved pain following the Cowboys' visit to LA to take on the Chargers on Sunday.