As Humans Fight To Survive, Baseball Fights Over … Money?
"Jay Mariotti writes that baseball isn't as essential to our lives as we thought."
If not for years of plummeting TV ratings, 3 1/2-hour games that defy 21st-century life, an electronic sign-stealing scandal that didn't punish guilty players, a juicing/dejuicing of balls that smacks of institutional cheating akin to PED use, marketing failures that reduce Mike Trout to a niche endorser and a sleepy reality that few people under 50 give a damn, then, sure, we could accept a syrupy premise: Resuming baseball would provide a spiritual and symbolic lift to a country still largely trapped in isolated misery.
But, to be blunt as a beanball, this is a sport in slow, clumsy decline, incapable of engendering the hope so potent when it served as a soothing pastime amid previous crises. And as Covid-19 continues to take lives and scramble coronavirus hotspots like a game of whack-a-mole, baseball isn't endearing itself to the masses anyway. Yep, owners and players actually are engaging in the same labor warfare that repulses fans in normal times, much less during the medical catastrophe of our time. Given the existential option of billionaires vs. millionaires — pandemic version — or being droplet-assaulted in a grocery store by a maskless serial sneezer, you know what?
I just might choose Aisle 9.
The Doors and R.E.M. are warming up, ready to ponder the apocalypse. Here we have Dr. Donald J. Trump, ignoring warnings from Dr. Anthony Fauci and the World Health Organization that deadly consequences await if the American economy reopens too quickly. Here we have the predictable emerging whistleblower, the former chief of a federal agency responsible for developing a coronavirus vaccine, warning of "the darkest winter in modern history.'' Here we have one nation, under God, quite divisible by those who care about precaution and staying safe and those who want to throw Spread The Virus parties with no regard for human life. Yet like some reality-deaf hybrid of cats, dogs, Hatfields, McCoys, Scorpions, Sub Zeroes, Krees, Skrulls, Trumpers and anti-Trumpers, the basebrawlers prefer to resume their age-old duel over revenues at the worst imaginable moment.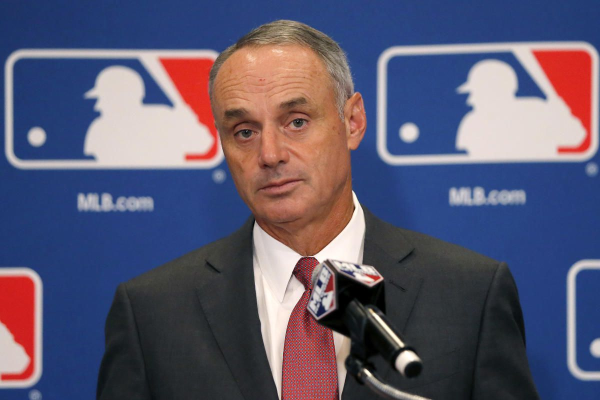 The owners want players to accept a 50/50 split in an 82-game season, beginning in early July, that would feature geographical pods and expanded playoffs … the players say they've already agreed to prorated salaries based on the number of 2020 games played … the owners say an absence of paying customers will cost them 40 percent of total revenues … the players don't want a salary cap and don't trust the owners, never have, and want to them to open the financial books to see how much teams make from lucrative media deals … the owners order a purpose pitch thrown at union leader Tony Clark.…and one of the game's prominent pitchers, Tampa Bay's Blake Snell, becomes the first of no doubt many players to say he'll sit out this season under the revised financial terms.     
"Just not worth it,'' Snell told followers while answering questions on his Twitch channel. "Y'all gotta understand, man, for me to go — for me to take a pay cut is not happening, because the risk is through the roof. It's a shorter season, less pay. No, I gotta get my money. I'm not playing unless I get mine, OK? And that's just the way it is for me. Like, I'm sorry you guys think differently, but the risk is way the hell higher and the amount of money I'm making is way lower. Why would I think about doing that?"
And all the while, there's a sense the owners aren't as headstrong about the most critical issue of any resumption-of-sports discussion: preventing virus outbreaks and keeping all players and employees safe. Major League Baseball is preparing a document addressing safety and health protocols, reports USA Today, and players and team personnel will be required to take regular tests for the virus — and also will be asked not to spit, extend high-fives, sign autographs, take photos with fans or use ride-sharing services such as Uber and Lyft. But with hospitals, laboratories and nursing homes in hard-hit areas still plagued by test shortages, how can MLB and other leagues, in good conscience, hoard kits and deplete public supplies just to salvage some of their lost billions?
Do the painful math: Dozens of players, managers, coaches, doctors, trainers, groundskeepers, security officers, clubhouse attendants, cooks and other support members — in a league of 30 teams — would need to be routinely tested during a season that could last five months. I don't care if teams purchase kits from private vendors; those tests should be prioritized for patients and doctors who need them. This also applies to the NBA, which weighs whether to resume its season within an isolated "campus'' in Las Vegas and/or Orlando, and entities that either are returning or leaning that way: NASCAR, the PGA Tour and Major League Soccer.
The incremental reopening of America likely will lead to a new wave of the virus — "needless suffering and death,'' says Fauci — that makes the resumption of sports even more delusional and ill-advised. But baseball commissioner Rob Manfred and the owners, contrary to the measured and health-first mandate of NBA commissioner Adam Silver, refuse to hear anything except the eerie silence of locked ballpark turnstiles. This has led to unfortunate back-and-forth crossfire this week, with the players who are taking the health risks — jeopardizing themselves and family members upon returning from home ballparks each night — being attacked by critics with obvious connections to management agendas.
Illinois governor J.B. Pritzker has the owners of Chicago's two MLB franchises, Jerry Reinsdorf and Tom Ricketts, on speed dial. Think it was simply coincidence when he launched this bomb: "I realize that the players have the right to haggle over their salaries, but we do live in a moment where the people of Illinois and the people of the United States deserve to get their pastime back — to watch, anyway, on television. If they're able to come up with safety precautions, as has been suggested by Major League Baseball, that works, I hope the players will understand that the people of our United States need them to recognize this is an important part of leisure time that all of us want to have in the summer: to watch them play baseball, to root for our favorite teams. We need that back. We need that normalcy. I must say I'm disappointed in many ways that players are holding out for these very, very high salaries and payments during a time when I think everybody is sacrificing.''
Next time, the governor might try doing homework. The players are not "holding out for these very, very high salaries.'' The owners, in fact, are attempting to extract more from the Players Association after the union already agreed in March to reduced compensation for a coronavirus-limited season. Sadly, we are subjected to this distasteful rhetoric anyway, amid what might be our most daunting life challenge as a collective society. The world might cease to exist tomorrow, but, hey, at least the owners will have made the players look like bad guys again.
"It feels like the conversation about an MLB restart has shifted to the economic issues and that's really frustrating," tweeted Nationals closer Sean Doolittle, among the most vocal of players firing back. "Until there's a vaccine, let's focus on keeping everyone as safe as possible & minimizing the risks so we can play baseball again."
Which followed this tweet from a Doolittle feed worth following: "Bear with me, but it feels like we've zoomed past the most important aspect of any MLB restart plan: health protections for players, families, staff, stadium workers and the workforce it would require to resume a season. We need to consider what level of risk we're willing to assume."
The outspoken Reds pitcher, Trevor Bauer, was bound to weigh in, calling the owners' stance "laughable" in a video. "The ask is basically: Take more risk by getting back sooner and take less pay. We've already agreed to take … a 50 percent pay cut, and now they're asking us to take another pay cut," he said, adding in a tweet, "Same song and dance from @mlb. Leak a story. Negotiate through the media. Make players out to be the bad guys.''
He ended with gusto: "GTFO." Feel free to translate.
You might know my feelings on this topic: It's unconscionable to resume sports in a pandemic until the people in uniform know they're safe beyond doubt — and with no vaccine or cure in sight, they will not be safe. I just expected civil discourse under unprecedented circumstances, not Tonya Harding's goon whacking Nancy Kerrigan. The hypocrite award goes to ESPN analyst Mark Teixeira, who made more than $200 million during his big-league career yet thinks the players should agree to another financial haircut. Manfred himself couldn't have made a better argument.
"Players need to understand that if they turn this deal down and shut the sport down, they're not making a cent," Teixeira said. "I would rather make pennies on the dollar and give hope to people and play baseball than not make anything and lose an entire year off their career.
"This is unprecedented in the history of the Players Association. And every other year, I would stand together and say, `The owners aren't going to do this to us and we're going to get paid our full fare. If I'm going to put myself out there, I'm going to get paid a full day's wage.' The problem is you have people all over the world taking pay cuts, losing their jobs, losing their lives. Front-line workers putting their lives at risk. These are unprecedented times, and this is the one time I would advocate for the players accepting a deal like this. A 50-50 split of revenues is not that crazy. If I'm a player, I don't like it, but I'm going to do whatever I have to do to play and that means taking this deal."
So, if I'm hearing correctly, the players should bear the entire financial burden of bolstering the American psyche AND take all the health risks? And if they don't, they're the dirty rats? We're actually doing this dance during a pandemic? Teixeira, it should be noted, works for a bleeding sports network that is all but performing mass prayer sessions every night for the return of sports. Think he didn't hear "Attaboy'' a few times this week in Bristol? He also heard from the other side. "I refuse to judge someone I don't really know off of one comment, but damn this statement is just so stupid lol," Dodgers pitcher Alex Wood tweeted about Teixeira.
The owners and their management underlings, of course, wouldn't be going anywhere near a ballpark this season. They'll be ensconced in virus-proof vaults, chatting with relieved accountants. Never mind the numerous MLB players more vulnerable to the virus because of preexisting health conditions, including cancer survivors and heart patients. "There's no way I want to get sick and bring it home to our 18-month-old girl and possibly get her sick,'' A's pitcher Jake Diekman, who has autoimmune deficiencies related to colitis, told the San Francisco Chronicle.
We haven't even considered Trout, whose wife, Jessica, is due to give birth to their first child in August. He already is on record as telling NBC Sports: "What am I going to do when she goes into labor? Am I going to have to quarantine for two weeks after I come back? Obviously, I can't miss the birth of our first child.'' MLB can't conduct a realistic season if Trout is away for an extended period, or if he chooses not to play at all.
And what happens when inevitably, as seen in Dana White's hellbent push to stage UFC 249, an athlete tests positive? White didn't blink after Ronaldo "Jacare'' Souza and two of his cornermen had to be sent home, proceeding with spectator-less shows on Saturday and Wednesday and not seeming to care about a virus outbreak in his Florida quarantine bubble. Remember, this is the man-child who said, "I don't give a sh-t about the coronavirus.'' Would White even come clean if there were multiple positive tests? Wouldn't he cover it up to protect his business?
MLB and the NBA, neither a rogue operation such as UFC, have to be transparent to maintain the public trust. But MLB has had trouble with the truth in various scandals, and it scares me when Manfred and the owners shamelessly drag money into the bigger equation. If they are capable of this much, will they be completely honest about testing protocols and results? When players test positive — and they will — will MLB insist on continuing the season and risking virus breakouts? If so, money would be the driving force, not safety, and that is abhorrent.
Take me out to the ballgame, where it's OK to spare lives if owners and TV networks can squeeze in their abbreviated season.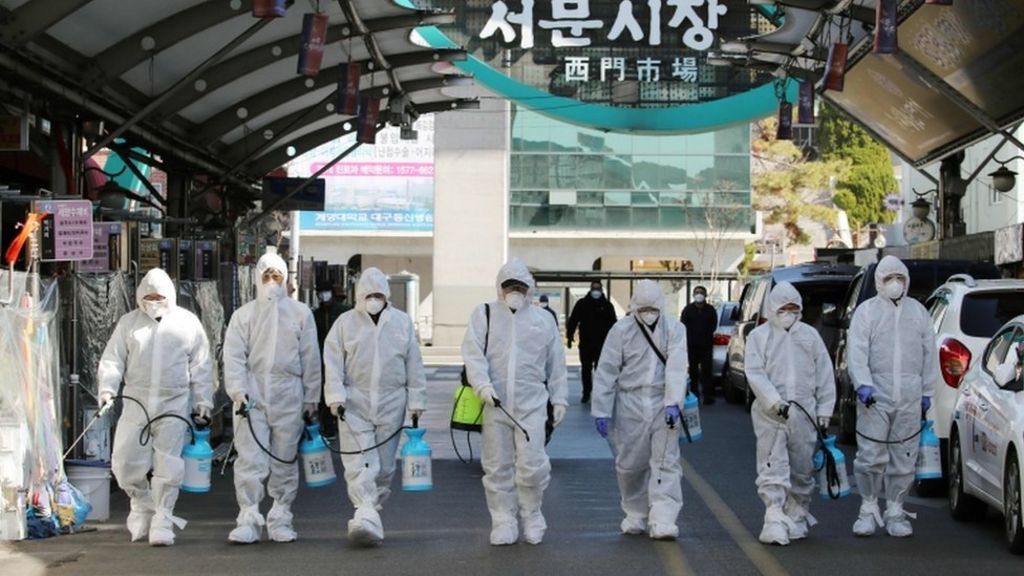 All anyone needs to know about the coronavirus is South Korea. And I don't mean those wee-hours KBO games aired by ESPN, where cardboard cutouts serve as fans and the first ball arrived from a kid inside a rolling bubble. The world had praised that country for beating back the virus, to the point of reopening schools, returning to offices and resuming sports. But bars and nightclubs also were reopened, foolishly, and a 29-year-old man who went clubbing came down with Covid-19. That quickly, more than 100 others tested positive, prompting another mass shutdown as Seoul awaits the dreaded second wave.
As the good doctors say, it takes only one positive test to unleash the pandemic monster. Somehow, that harrowing truth has eluded billionaire owners who'd rather talk money than medical sense. Thus, with twisted priorities that don't reflect the mood of a national emergency, baseball isn't as essential to our lives as we thought.
Actually, we're better off without it. As if a Mariners-Padres game in an empty ballpark really could improve your life.
Jay Mariotti, called "the most impacting Chicago sportswriter of the past quarter-century,'' is the host of "Unmuted,'' a frequent podcast about sports and life (Apple, Podbean, etc.). He is an accomplished columnist, TV panelist and radio host. As a Los Angeles resident, he gravitated by osmosis to movie projects. He appears Wednesday nights on The Dino Costa Show, a segment billed as "The Rawest Hour in Sports Broadcasting.''
Grant Cohn's Trolling of Players is Unacceptable
After an altercation between Javon Kinlaw of the San Francisco 49ers and Grant Cohn, it became clear that Kinlaw was being trolled by a member of the media.
Grant Cohn is a media member who writes for the FanNation 49ers blog on SI.com. He also talks about the team on his YouTube channel, which has over 48,000 subscribers as of noon Thursday. His father, Lowell, was a longtime columnist in the Bay Area.
Javon Kinlaw is a defensive lineman, whom the San Francisco 49ers drafted in the first round despite concerns about the durability of his knee. He played four games last season, his second in the league.
The two were involved in two confrontations this week. The first one occurred off to the side of the 49ers' practice field. Kinlaw apparently cursed at Cohn and knocked his hat from atop his head. Later in the day, Kinlaw again swore at Cohn, this time after joining a live stream on Cohn's YouTube channel. (Side note: I have never felt so freaking old as I did while typing that previous sentence.)
OK. That's my attempt at an absolutely straightforward and objective summary of a situation that scares the hell out of me. Not because a player was mad at a member of the media. I've had it happen to me and I've seen it happen to others. It's my opinion that this has been happening for as long as human beings have scrutinized the athletic efforts of other human beings.
What scared me was that I was seeing some version of the future of sports media. A future in which media members behaved like YouTube trolls, acting purposely ridiculous or antagonistic to initiate conflicts that could be turned into more conflicts that would could be gleefully recounted as content for the audience. I thought that because that's pretty much what Cohn did:https://youtu.be/4Hf9sjBttFY
Cohn essentially bragged about the number of different things he said that may have prompted Kinlaw's reaction, and you know what? It worked. Kinlaw got mad. He confronted Cohn. Twice. TMZ published a story about it. So did SFGate.com.
This is troll behavior. You know, the online pests who say or do something intended to provoke a reaction, and once they get that reaction, they recount and scrutinize that reaction with an eye toward triggering another reaction. Lather, rinse repeat. Increasingly, entire online media ecosystems consist of nothing more than people who don't like each other talking about how much they don't like one another.
I'm not going to pretend this is entirely new in sports media. Sports columnists have been known to make reputations with their willingness to be critical of the home team. A huge part of Skip Bayless' brand is his unwavering insistence on highlighting Lebron James' perceived flaws. Stephen A. Smith has engaged in public feuds with players, namely Kevin Durant.
I do see a difference between this and what Cohn did, though. The reaction Bayless and Smith are primarily concerned with is from their audience, not their subjects. The subjects may get mad, but that's not the primary goal. At least I hope it's not.
What happens if that is the primary goal? What if someone is offering opinions not because it's what they really think, but because they want to provoke a response from the subject? Media careers have been built on less.
I don't know if that's the case with Cohn. I've never talked to him in my life, and even if I had, it's impossible to know someone's true intent. But in listening to everything he said AFTER the initial confrontation with Kinlaw, I'm not willing to assume that Cohn was operating in good faith. Here's how Cohn described the initial confrontation with Kinlaw, which occurred as practice was beginning.
"In the training room, I saw Javon Kinlaw, who is the king of the training room," Cohn said. "He's usually in the training room."
Cohn said the two locked eyes, but were separated by about 70 yards at the time. Kinlaw then walked across the field to where the reporters were gathered. He stood directly behind Cohn.
"So I turn, and I say, 'Wassup, Mook Dawg?' " Cohn said, referencing the nickname on Kinlaw's Instagram account. "And he doesn't say anything. And I say, 'Why are you looking at me like that, Javon?' "
"And then he said, 'What are you going to do about it you bitch-ass,' and then he said one more word that I can't say," Cohn said. "And then I turned to face him, and I said, 'Oh, it's like that?' And he said, 'Yeah, it's like that.' And then he knocked the hat off my head."
OK. Pause. In my experience, when your job is to publicly describe and critique the performance and attitudes of professional athletes, there will be times in which the athletes do not care for your description or your critique. Some of those who are displeased will make their objections known to you.
However, there are two things that are unusual here: First, the fact Kinlaw knocked the hat off Cohn's head, which is unacceptable. Second, Cohn then posted a video on YouTube to not only talk about what had happened, but state he had been so critical of Kinlaw for so long he wasn't sure what specifically sparked Kinlaw's anger.
"Javon, what are you upset about?" Cohn asked toward the end of his video. "Is it the fact that I said you have an 80-year-old knee? Is it the fact that I said that you're a terrible pass rusher and you're just a two-down player? Is it the fact that I said the Niners shouldn't have drafted you and should have taken Tristan Wirfs instead. Is it the fact that I said that you're unprofessional and immature.
"It escapes me, which of the hundred negative things I've said about Javon Kinlaw the last couple of years, moved him to approach me in such a way, but you know what, I applaud Javon Kinlaw for coming to speak to me directly, and I ask you, what do you think Javon Kinlaw is mad about."
Cohn was trolling Kinlaw. No other word for it.
That night, Cohn was conducting a live stream on YouTube, which Kinlaw joined, while apparently eating dinner, to make declarative statements about the size of Cohn's genitalia — among other things.
Neither one looked particularly impressive. Not Kinlaw, who was profane and combative with a member of the media, at one point making a not-so-subtle threat. Not Cohn, who asked Kinlaw, "Do you think I'm scared of you, Javon?" He also said, "I don't even know why you're mad, Javon."
I think Kinlaw would have been better off ignoring Cohn. If I was Kinlaw's employer, I would probably prefer he not log into video livestreams to make testicular comparisons. But honestly, I don't care about what Kinlaw did. At all. He's not on a team I root for. He didn't physically harm anyone. He used some bad words in public.
I am bothered not just by Cohn's actions, but by some of the reactions to them because of what I think this type of behavior will do to an industry I have worked in for 25 years. Credentialed media members who behave like Cohn did this week make it harder for other media members who are acting in good faith. Preserving access for people like him diminishes what that access will provide for those who aren't trying to use criticism to create conflict that will become content.
I think Cohn knew what he was doing. In his livestream, before Kinlaw joined, Cohn stated he was not scared because he knew — by virtue of his father's history in the business — that if Kinlaw had touched him he would potentially be entitled monetary compensation.
By now, it should be pretty apparent how problematic this whole thing is and yet on Thursday, a number of 49ers fans online were sticking up for Cohn as just doing his job. Dieter Kurtenbach, a Bay Area columnist, Tweeted: "Javon Kinlaw does not know that @GrantCohn was built for this." Built for what? Winning Internet fights? Kurtenbach also deleted a Tweet in which he called Kinlaw "soft."
Cohn's father, Lowell, is a former columnist at the San Francisco Chronicle and Santa Rosa Press-Democrat. He promoted the first video his son made on Tuesday:
Sorry, I don't find it funny because it's another step down a path in which media members seek reactions at the expense of information. Where they look to make fun of players instead of learning about them. They'll stop acting like journalists and start acting like the trolls who make their money by instigating a conflict, which they then film: "Jake Paul, reporting live from 49ers practice …"
If that's the case, thank God I'm about to age out of this business, entirely. I'm 47 years old and I can't believe there's anyone in our industry who thinks what Cohn did this week is acceptable.
A new episode of Media Noise is all about reaction. Demetri reacts to the ManningCast's big win at the Sports Emmys. Danny O'Neil reacts to people reacting to Colin Kaepernick's workout in Las Vegas and Andy Masur reacts to John Skipper's comments about Charles Barkley.
Podcast: Play in new window | Download
Subscribe: RSS
Bron Heussenstamm Blends Bleav Advertising with SiriusXM
Bron Heussenstamm, the CEO of the Bleav Podcast Network says blending podcasting advertising with satellite radio's reach is a victory for both sides.
Last week, the Bleav (pronounced believe) Podcast Network announced a deal with SiriusXM to make all 32 NFL team-specific Bleav pods available on the SXM app. SXM can also air Bleav content on any of its sports channels. Each NFL Bleav show pairs a former player with a host to discuss team issues. Eric Davis, Lorenzo Neal, and Pac-Man Jones are amongst the former players Bleav has signed as talent.
I have hosted a Bleav podcast about Boise State football -the Kingdom of POD. I am usually provided 1-3 advertisers per episode by the network and get paid by the download. My subject matter is regional, so my take-home pay is usually under four figures. I have enjoyed the technical assistance and cross-promotion I receive and I enjoyed meeting Bleav CEO Bron Heussenstamm. Bron is Los Angeles-based, a USC graduate, and founded Bleav in 2018. We discussed the SXM deal, podcast advertising, and the future.
Will the podcast advertisers be carried on the SXM distribution platform?
Yes, Bleav baked-in advertisements and hosts read ads are distributed across all platforms. This enables the host to do their show once through, making it as easy as possible for the hosts and consistent for the advertisers.
How is advertising on Bleav different?
We want to be more than a 'host read ad' or a 'digital insert' with our advertising partners. When companies work with Bleav shows and talent, those companies can receive our omnichannel of distribution points—podcast platforms, YouTube, socials, streamers, TV, radio, and more. This allows for consistent branding across all platforms: great talent presenting great companies to fans and consumers no matter where they consume content.
What is the growth pattern for podcasts that you see?
The industry trades have presented 400%-800% percent growth over the next ten years. Once the COVID fog lifted, we really saw these gains. Sports are always going to be at the forefront of culture. The increases in all sports sectors have certainly carried into the digital space.
SXM has started with NFL shows but can also air more Bleav content – what does that look like?
We've started with our NFL network of 32 team shows hosted by a former player. We've kept the door open for our NCAAB, NCAAF, MLB, NHL, Basketball, and Soccer networks. We're happy for our hosts to be part of such a tremendous company and platform. SiriusXM can continue to amplify its voice and give fans the access and insight only a player can provide.
The Interactive Advertising Bureau-IAB- says podcast revenue grew 72% last year to $1.4B and is expected to grow to $2B this year and double to $4B by 2024. Have you seen similar growth? What is driving the industry now, and what will be the primary cause of growth by 2024?
There is a myriad of reasons for the growth. I'll lean into a couple.
At Bleav, we launch and maximize the digital arm of industry leaders. The technology upgrades to allow hosts to have a world-class show — simulcast in both audio and video – from their home has led to an explosion of content. With this, the level of content creators has risen. Having a YouTube, RSS feed, podcast, and more is now part of the brand, right alongside Twitter and Instagram.
If a company wants to advertise on Bleav in Chargers, we know exactly how many people heard Lorenzo Neal endorse their product. We can also safely assume they like the Chargers. The tracking of demo specifics for companies is huge. It's a fantastic medium to present products to the right fans and consumers.