LIVE Games? Who Cares In a Besieged, Drew Brees America?
"Add the explosive Brees backlash to civil unrest, an ongoing pandemic and rampant joblessness, and it's hard to believe live games would matter to many Americans next month."
Racial unrest. Pandemic. Basketball.
Racial unrest. Pandemic. Baseball.
Racial unrest. Pandemic. Why, again?
The dangerous haste to resume sports, as bullish as a National Guard truck rumbling down a boarded-up city street, makes even less sense as America struggles just to get up each day and survive. With life becoming a pick-your-poison proposition — COVID-19, a rubber bullet or a homeless tent — it's absurd to think too many people would be excited about an NBA game without spectators in a Disney World biodome, or a Major League Baseball game where the enemy isn't the opposing team but the owners who want players to assume the health risks AND less pay. None of this sounds particularly appetizing in the clutches of hatred, disease and despair, and in that vein, sports is delusional about its importance.
The billionaires and millionaires are still in the first world, out of touch when most Americans worry they'll never recover from the triple whammy of 2020. If sports was starting to symbolize hope as the country began to reopen last month, the George Floyd horror shifted emotions to abject anger. The protests, the lootings, the shootings, the curfews, the new coronavirus outbreaks, the ongoing Trump freak show, the 40 million jobless who can't return to work if riots and transmissions are possible … all of it has overwhelmed us, to the point even the most gripping sports event wouldn't begin to penetrate our numbness.
When no one trusts leadership, or each other, we're really going to rally around live games as soon as next month? When the nation's first priority is to protect human lives when they've never been more vulnerable to death — thanks to infectious diseases and racist murderers — we're really going to jeopardize the wellness of athletes and their families in a hot, turbulent summer when racism and an infectious disease converge?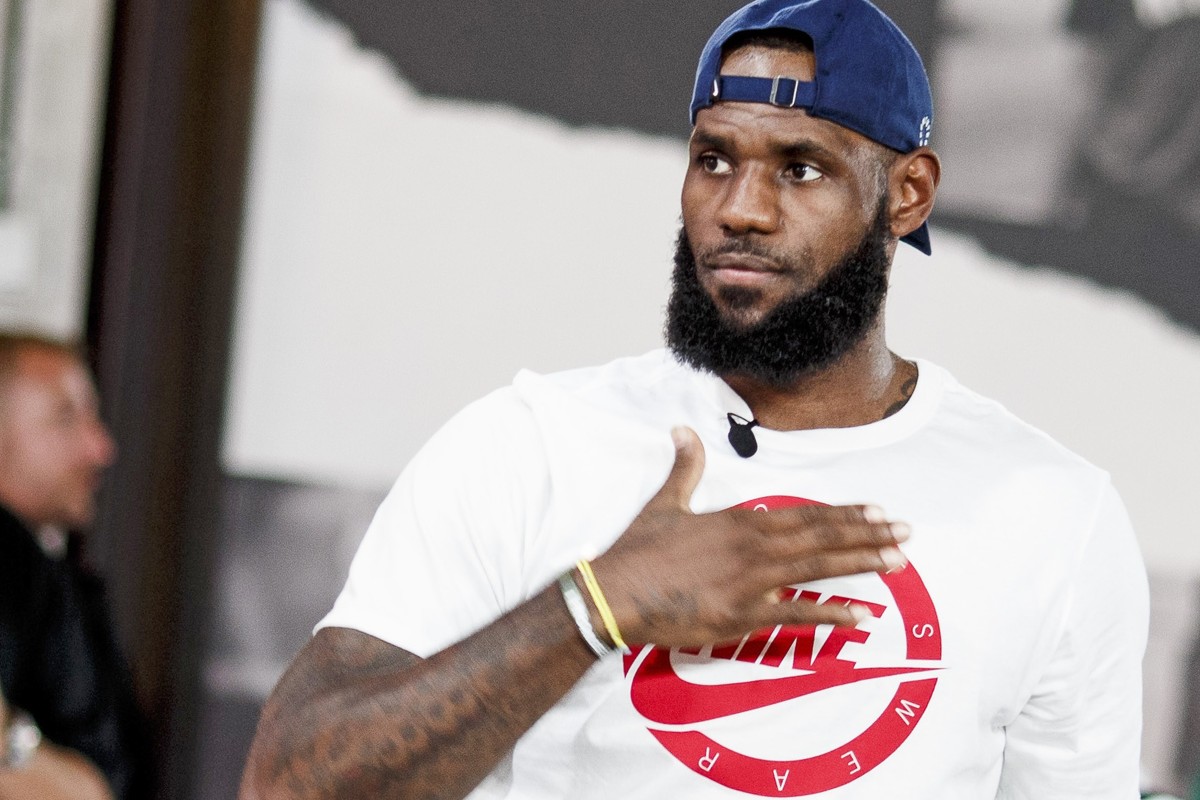 Besides, hasn't the new American sporting event become the divide over Drew Brees, who angered black teammates and fellow sports stars such as LeBron James by not supporting the protest movement of Colin Kaepernick? Amid a heated climate conducive to an eventual upsurge of the demonstrative kneeling seen in recent NFL seasons, Brees said he will "never agree with anybody disrepecting the flag of the United States of America,'' adding that while he respects the fight for racial equality and justice, "I also stand with my grandfathers who risked their lives for this country and countless other military men and women who do it on a daily basis.''
This is the flashpoint the NFL doesn't want and sports doesn't need: A prominent white athlete daring to wrap himself in the flag and lighting a racial firestorm. With one blunt sound bite, Brees divided his team, his league, the sports world and America itself. His favorite receiver, Michael Thomas, criticized him. Another teammate, activist Malcolm Jenkins, grew emotional in saying he was "hurt'' by Brees' "extremely self-centered comments,'' concluding, "it's unfortunate because I considered you a friend. I looked up to you. You're somebody who I had a great deal of respect for. But sometimes you should shut the f— up." James tweeted that kneeling during the national anthem has "nothing to do with the disrespect of (the U.S. flag) and our soldiers.'' Seems no amount of shared beignets will soothe tensions in the New Orleans Saints' locker room.
That quickly, sports had another reason to think twice about resuming. Might coming back have worse ramifications than staying away?
I would ask again — is it too late to reconsider, gents? — except it IS too late. Wealth officially has KO'd health as the driving agenda. Never mind that the most likely outcomes for any season are bleak: A rash of positive tests that explodes into medical havoc, or a second virus wave that shuts down the league. Never mind how such upheaval could leave lasting credibility scars on those leagues and commissioners. Never mind that these seasons already are asterisked and might take bizarre and diluted turns if, say, a number of superstars duck out or several players on a team are quarantined at once. The NBA is pushing forward anyway with a 22-team return including eight regular-season games and a postseason, while Major League Baseball either settles on an 82-game compromise that satisfies neither party or the sport commits suicide and puts the warring idiots out of their misery.
And through all the giddy news leaks about NBA play-in games and three MLB geographic divisions — wheeeeee! — we're still waiting for the leagues to answer the only real question: How in the hell do you intend to keep everyone alive as you try to recoup your lost billions?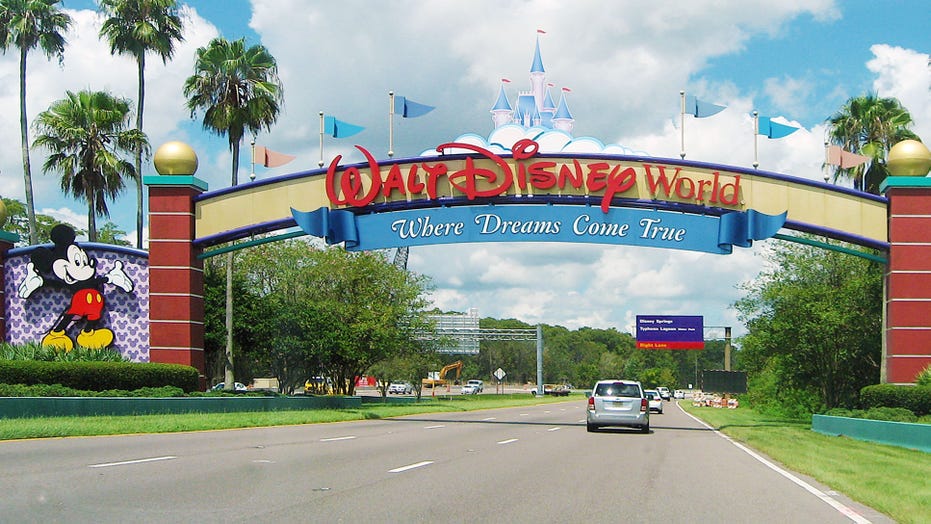 For all its acclaim as a progressive operation, the NBA has yet to announce testing protocols and quarantine procedures for its 220-acre Wide World of Sports "campus.'' This as Florida and its freewheeling governor announced 1,317 new COVID-19 cases, the state's highest daily total in six weeks. The NBA, remember, arrogantly kept playing games in March against the pointed advice of Dr. Anthony Fauci and local health officials, which contributed to at least 10 infections among players and probably more. Basketball, remember, is an indoor sport with contact on every play, heavy breathing, relentless spittle and no chance for social distancing. Yet, like MLB, the NBA has no plans to quarantine an entire team after one positive test. The infectious player will be treated, but his teammates will be tested and play on. And did league partner ESPN, which wins back $500 million in ad revenue if the season is completed, actually report that athletes and coaches will be allowed to leave the bubble to golf and eat outdoors at restaurants? And that families, including kids, will be allowed at some point into the bubble?
Do the math. Even if only 35 players, coaches and personnel deemed essential are allowed in what has been described as the "inner bubble,'' that's still 770 people. Then add family members, support staff, referees, doctors, ambulance drivers, cooks. I don't care if DIsney World can offer as many as 18 hotels, including luxury properties such as the Four Seasons and Grand Floridian. You're asking for an outbreak, Adam Silver, just as another journalistic victory for HBO's "Real Sports'' series cast suspicions over the league. On the most recent episode, Michele Roberts, executive director of the National Basketball Players Association, expressed only cautious optimism about the season resuming. Why?
"I've gotten some recent concerns expressed by players that babies, children, have been infected,'' Roberts said. "So heightened concerns have entered the conversation.''
Yeah, I'm real comfortable about the NBA protocol.
Nor am I confident about the level of play and potential for injuries, neither promising after what what would be a 4 1/2-month layoff for the NBA and about a four-month layoff for MLB. And don't get me started on the absence of spectators, which will make the NBA look like the Vegas Summer League and MLB look like the catatonic Korean games. At least football has the advantage of time, yet major college programs are fully intending to let naive players — not protected by a union and not paid a salary — to start preparing for a season in the coming days.
Money is the core reason for the push to resume. But don't forget the egos of alpha males — owners and coaches and players — who believe they can rise above society's ills and heroically finish seasons that never have been more inconsequential. The commissioners, Silver and Rob Manfred, are thinking about legacies. The athletes want to be symbols of indomitable strength in a weakening American system.
The first priority in a gut-bombed America is to protect lives. The second priority is to treat one another with respect. Sports is failing miserably in both pursuits.
Let the games never begin.
Asking The Right Questions Helps Create Interesting Content
Asking questions that can get a subject to talk about their feelings is a much better way to get an interesting answer.
When ESPN's Mike Greenberg interviewed Paolo Banchero in the lead-up to the NBA lottery on Tuesday, he asked what I've concluded is the single most maddening question that can be asked of any athlete preparing for any draft.
"Why do you believe you should be No. 1 pick in the NBA Draft?" Greenberg said.
Before I point out exactly why I have such a visceral reaction to such a harmless question, I want to point out the positives because Greenberg's question avoids some of the most common pitfalls:
1) It is an actual question. That's not as automatic as you think given the number of poor souls who are handed a microphone and say to their subject, "Talk about (whatever issue they want a quote or a sound bite on)." This is the mark of an amateur, creating the opening for an uncooperative subject to slam the door by saying, "What do you want me to say?"
2) Greenberg's question can not be answered with a yes or a no. Questions that start with the word "Can you …" or "Did you …" may sound like they're tough questions for the subject, but they're actually fairly easy if the subject wants to offer an answer. Now, most interview subjects won't take that one-word exit, but some will in a touchy situation.
The problem with Greenberg's question has to do with the result. Why do we ask questions of the athletes we cover? Seriously. That's not rhetorical. What's the goal? It's to get interesting answers. At least that's the hope whether it's for a quote that will be included in a story, a sound bite to be replayed later or — like in this situation — during an interview that is airing live. The question should be engineered to elicit interesting content, and there was very little chance that the question Greenberg asked Banchero was going to produce anything close to that.
I know that because I have heard some version of this question asked hundreds of times. That's not an exaggeration. I attended the NFL scouting combine annually for a number of years, and if a player wasn't asked why he should be the first overall pick, he'd get asked why he should be a first-round pick or why he should be one of the first players chosen at his position. Never — in all that time — have I ever heard what would be considered an interesting or informative answer. In my experience, players tend to talk in incredibly general terms about their own abilities and then seek to compliment their peers in an effort to avoid coming off as cocky.
Here's how Banchero answered Greenberg's question: "Yeah, thank you all for having me, first off., I feel like I'm the number one pick in the draft because I'm the best overall player. I feel like I check all the boxes whether it's being a great teammate, being the star player or doing whatever the coach needs. I've been a winner my whole life. Won everywhere I've went, and when I get to the NBA, that's going to be the same goal for me. So just combining all those things, and knowing what I have to work on to be better is a formula for me."
There's nothing wrong with answer just as there was nothing wrong with the question. It's just that both are really, really forgettable. ESPN did put a clip on YouTube with the headline "Paolo Banchero: I'm the best overall player in the NBA Draft | NBA Countdown" but I think I'm the only who will remember it and that's only because I'm flapping my arms and squawking not because there was anything bad per se, but because there was nothing really good, either.
First of all, I'm not sure why it matters if Banchero thinks he should be the number one overall pick. He's not going to be making that decision. The team that holds the top draft pick — in this case Orlando — is. Here's a much better question: "How important is it for you to be the number one overall pick?" This would actually give an idea of the stakes for Banchero. What does this actually mean to him? Asking him why he should go number one is asking Banchero to tell us how others should see him. Asking Banchero how important it would be go number one is asking him to tell us about his feelings, something that's much more likely to produce an interesting answer.
The point here isn't to question Greenberg's overall competence because I don't. He's as versatile a host as there is in the game, and anyone else in the industry has something to learn from the way he teases ahead to content. What I want to point out not just how we fail to maximize opportunities to generate interesting content, but why. Interviews are a staple of the sports-media industry. We rely on these interviews as both primary content that will be consumed directly, and as the genesis for our own opinions and reaction yet for all that importance we spend very little time thinking about the kind of answer this question is likely to produce.
The Client Just Said YES, Now What?
We should spend as much time on what we will do after the client says YES.
One of the most significant moments in radio sales is when the client agrees to your proposal and says YES. But, when they do say YES, do you know what's next? We better have an answer!
We spend a lot of time getting ready for clients with research, spec spots (thank you, radio sales trainer Chris Lytle-go to 22:30), proposals, and meetings. All of our focus is on getting the client to say YES. We should spend as much time on what we will do after the client says YES. For example, getting newer sales reps to sell annual advertising contracts would be ideal for building a list. They would have less pressure, more job security, and could spend more time making the advertising work for their clients. But, since most newer reps don't know the business yet, they don't bite off more than they can chew and sell a package of the month.
When a client says yes to the weight loss promotion, it's pretty clear how to write the ads, what the promos will say, etc. BUT, if a newer sales rep starts selling annual contracts to a direct local client who needs a resource, how will that work? Let's make sure we paint the picture right upfront. More experienced reps know that they need to assume the client will say YES to the weight loss promo and have a plan accordingly.
They have the next steps to building copy and promos, a credit app or credit card payment form, and any other detail the client must provide. But, when we ask a direct local client for an annual advertising contract, watch out! You have just made a partnership. Why not lay out, upfront, what that will look like. And I understand not every local client needs the same level of service.
A car dealer has the factories pushing quarterly promotions, agencies producing ads, and in-house marketing directors pulling it all together sometimes. Other clients need your help in promotions, copywriting, or idea generation. Make a plan upfront with your client about when you will meet to discuss the next quarter's ad program. Include your station's promotions or inventory for football and basketball season, a summer NTR event, digital testimonials with on-air talent, etc., in your annual proposal. Go out as far as you can and show what you have to offer to the client and how you can execute it. This exercise is good for you and, once mastered, guides the client on how you will take care of them after the sale. It also opens your eyes to what it takes to have a successful client partnership inside and outside the station.
This week, Demetri is joined by Ian Casselberry and Ryan Brown. Demetri talks about the NBA Draft getting an ABC simulcast, Ian talks about Patrick Beverley's breakout week on TV, and Ryan reminds us that Tom Brady may be the star, but Kevin Burkhardt is the story we shouldn't forget.
Podcast: Play in new window | Download
Subscribe: RSS