Sports Radio Must Address Its Own Minority Issues
"Radio companies have made it a priority to give women and minorities more opportunities at the Market Manager level, but it doesn't excuse a lack of progress in programming."
For the past few days, I've debated pressing send on this column. It wasn't because I was uncomfortable addressing a serious issue or concerned that my words could piss off high ranking media executives. I swore to myself 5 years ago that if I became a publisher, influencer, consultant, and strategist that I'd use my voice, speak from the heart, and reject those who sought to use their power to control my opinions.
The reason I struggled publishing this piece is because new information continued to pour in, and the more that I digested, I wondered if the radio industry cared to hear the truth about where it's missing the mark. When tough conversations start, some corporate folks tend to ignore the message and attack the messenger. The quick reaction is to shield the company from negative attention, and protect the bottom line, because after all that's what matters most.
Well, if you've read this site at all in the past 5 years, I'm confident that we've improved your education on the sports radio industry. I love this business, the people involved in it, and I enjoy telling their stories, sharing ideas, and helping brands grow their ratings and revenue. I dedicate myself daily to using my eyes, ears, hands and mouth to observe the sports format, advocate for it's value, and help those who contribute to its success.
But what I can't stomach is the hypocrisy that I've seen take place during the past week of events.
If you turned on your television or radio or used your cell phone to scroll thru your social media timelines during the past few days, you likely were exposed to an avalanche of images, videos and soundbites reflecting reality, pain, frustration, and inequality. Some situations have been organized and peacefully executed, others have showcased the very worst of what America has to offer.
What each of these protests have reminded us of is the imbalance that exists in white and black America. Tensions may have resurfaced recently due to the disgusting actions of Minneapolis police officer Derek Chauvin kneeling on George Floyd's neck, costing the man his life and creating an uproar across the nation, but this issue has brewed beneath the surface for quite some time. The names and faces may change, but the results don't. All that awaits is the next victim, legal process, and destruction of another American city.
But as a 46-year old white male, who's role in the media industry is to help companies, brands, and people make improvements to their business, I'm not going to profess to be an expert on how to improve race relations in the United States. That's a much bigger job for someone with very different credentials. What I do possess though is the skill and ability to weigh in on an issue which sports radio continues to sweep under the rug, hoping nobody will notice – hiring and promoting minorities.
On Tuesday, I saw sports radio brands across the country use their social media accounts to post statements and share the blackout Tuesday image to show that they were standing up against racism and violence. That same day, Sports Radio 1140 KHTK in Sacramento terminated longtime host Grant Napear, after he answered a question on Twitter from former Kings player DeMarcus Cousins using the words 'All Lives Matter', not realizing that the term was hurtful to members of the black community. Each brand may have had the best of intentions, but forgive me if I'm not rushing to pat the industry on the back for claiming to stand for a cause that it's conveniently turned a blind eye towards.
The cold reality is that sports radio has and continues to fail at giving minorities opportunities to occupy larger roles, especially in programming circles. All you have to do is look across the nation at the nearly eight hundred sports radio stations in existence and count how many on-air hosts are of Hispanic or African American descent. As of last check, it was between 10-14%. The number is higher if you focus solely on Major Markets, but as you add smaller cities to the mix, the percentages decline.
Now, take a peak behind the curtain to see how many Hispanic or African American's have been given the opportunity and privilege of programming sports radio stations. The results are even more staggering. If you can find more than 5 minorities in programming positions it'd be a shocker. Quite frankly, it's unacceptable, and each of us who are part of this format should be embarrassed by it.
I realize that some corporate leaders are going to hate this column. The last thing a radio industry executive wants to deal with is a story that draws attention to their lack of attention to a serious matter. But if nobody has the courage to say what needs to be said, then how on earth can we expect any type of progress to be made?
What especially pisses me off is that there isn't a ton of focus being placed either on grooming future African American sports radio executives. If Dave Roberts is qualified to run the ESPN Radio network, and Terry Foxx was good enough to build 92.9 The Game in Atlanta and 93.7 The Fan in Pittsburgh into successful brands, shouldn't that be enough evidence to open some eyes and pave the way for other minority programmers?
Unfortunately the answer is no.
In Terry's case, his reward for being recognized as one of the Top 20 programmers in the format, developing another minority leader in Sean Thompson, and leading The Game in Atlanta to a 2nd place finish in his final ratings book was a trip to the unemployment office. It used to be that if you delivered results, you were untouchable. Now, it's about the dollars and cents that you earn each paycheck. Clearly Terry didn't lose his gig for poor performance.
How is it possible that in 2020, a format as universally loved as sports, doesn't have more than a handful of African American and Hispanic's in key programming roles? Are we proud of that performance? If our report card on this issue were a ratings book, the PD and GM would be fired for historically bad results. And before you tell me that females are poorly represented too, I'm well aware. That's another massive issue that deserves its own column.
What's even more troubling is that this topic isn't new. I wrote columns on it in 2015 and 2017, guided numerous conversations with executives and talent at the BSM Summit and other industry events, and I've shown data to draw attention to our format's abysmal track record. This may not be what you want to hear, but it's what you need to hear because if you think the issue is going to vanish into thin air, you're making a massive mistake. The noise will only get louder.
So why does it continue to get overlooked? Am I supposed to believe that no minorities have interest in running sports radio stations? The United States is made up of roughly 50% Whites, 25% Hispanics, 14% African Americans, and the remaining numbers are split between Asian Americans and Other. Yet on sports radio stations, 85-90% of the hosting roles belong to White personalities, and in management the percentages are even higher.
That's just not good enough.
When I've asked leaders about this issue, most acknowledge that the sports format's report card is unsatisfactory. The responses I often hear are along the lines of 'we do care about this issue, realize we've under performed, and need to do better', and though I appreciate the honesty, what I'm not seeing or hearing is a plan for fixing the mistake. Words are great, but actions are greater.
So how do we make sports radio hosting and management jobs more attractive to minorities? Why would a non-white person assume they had a chance to land one of these jobs if they don't see people from a similar background occupying them? Are we leaving our studios and heading to areas that are largely occupied by minorities to talk about the sports radio industry and why it'd be worth pursuing?
What about creating digital shows to give young minority voices a chance to develop and engage with an audience? Do we have training programs set up to help minority employees grow? And what about the interviewing process for management jobs – are minority candidates receiving a fair shake or are managers just gravitating to those they already know?
It's disappointing and hypocritical that a business as big as ours, which currently has personalities flooding the airwaves and social media with opinion after opinion over protests, injustice, inequality, and politics, continues to ignore what exists inside of its own closet. Countless hosts are speaking about these issues, expressing their emotions, and challenging others to rise up and seek a new direction yet they fail to acknowledge that the same disparity exists inside their own place of employment.
Case in point, Bonneville is a company that I greatly respect, admire and was proud to be a part of for two years of my career. They employ people who I like, have helped, and want to see do well. On Tuesday, the company cut ties with Grant Napear, a man who was the face of Sacramento sports radio for 26 years, and who spent 32 years calling Sacramento Kings games. His career was ruined by a tweet which many feel was an honest mistake. Even the Sacramento Bee's Marcos Breton, who wasn't close with Napear, took issue with the company's decision.
I have no idea if Grant Napear is or isn't racist. Chris Russo says he isn't, Matt Barnes says he is. Only Grant and those close to him know the truth. I certainly won't shape my opinion on him or anyone else by listening to folks on Twitter who claim to know what someone is or isn't simply by reading an article or a few tweets. I prefer to talk to people and gather facts before assigning labels.
What bothers me though about incidents like these is that companies won't hesitate to extinguish an individual's career in order to save face but many do so while throwing stones from inside of glass houses. Bonneville for example owns sports radio stations in Phoenix, Seattle, Sacramento, and Denver. On those 4 stations, they employ 30 local hosts M-F 6a-12a – 11 in Denver, 9 in Seattle, 7 in Phoenix and now 3 in Sacramento. Guess how many minorities occupy key hosting roles on those stations? Three. Two in Denver, and Doug Christie in Sacramento, Napear's former partner. The amount of minority producers and program directors employed is also low.
I believe Bonneville tried to do the right thing in this instance. They showed compassion, understanding, and a willingness to make a tough decision to show their support for the black community. It's hard though to offer praise when the stations under their control aren't exactly booming with diverse personnel. Similar to sports stations tweeting out the blackout Tuesday image, it's a well intended gesture, but it means little unless you actually follow thru and make improvements. How the company responds moving forward will tell you if they're committed to change or just reacting to negative attention.
And don't think that this issue only applies to Bonneville. Other radio companies have similar challenges. So too do sports digital outlets. Just yesterday, the New York Post published a piece after employees at The Ringer took aim at Bill Simmons for failing to provide a diverse workplace. The comments came after Ryen Russillo praised Simmons on a podcast for hiring a diverse work force.
"Diversity in the newsroom is essential to covering police brutality and systemic racism, including in the worlds of sports and pop culture. The Ringer has a lot of work to do," said The Ringer Union on Twitter.
Staff writer John Gonzalez added "If you've heard someone say The Ringer is a super diverse place, sadly that person does not know what he's talking about. We have a long way to go, and I hope we get there".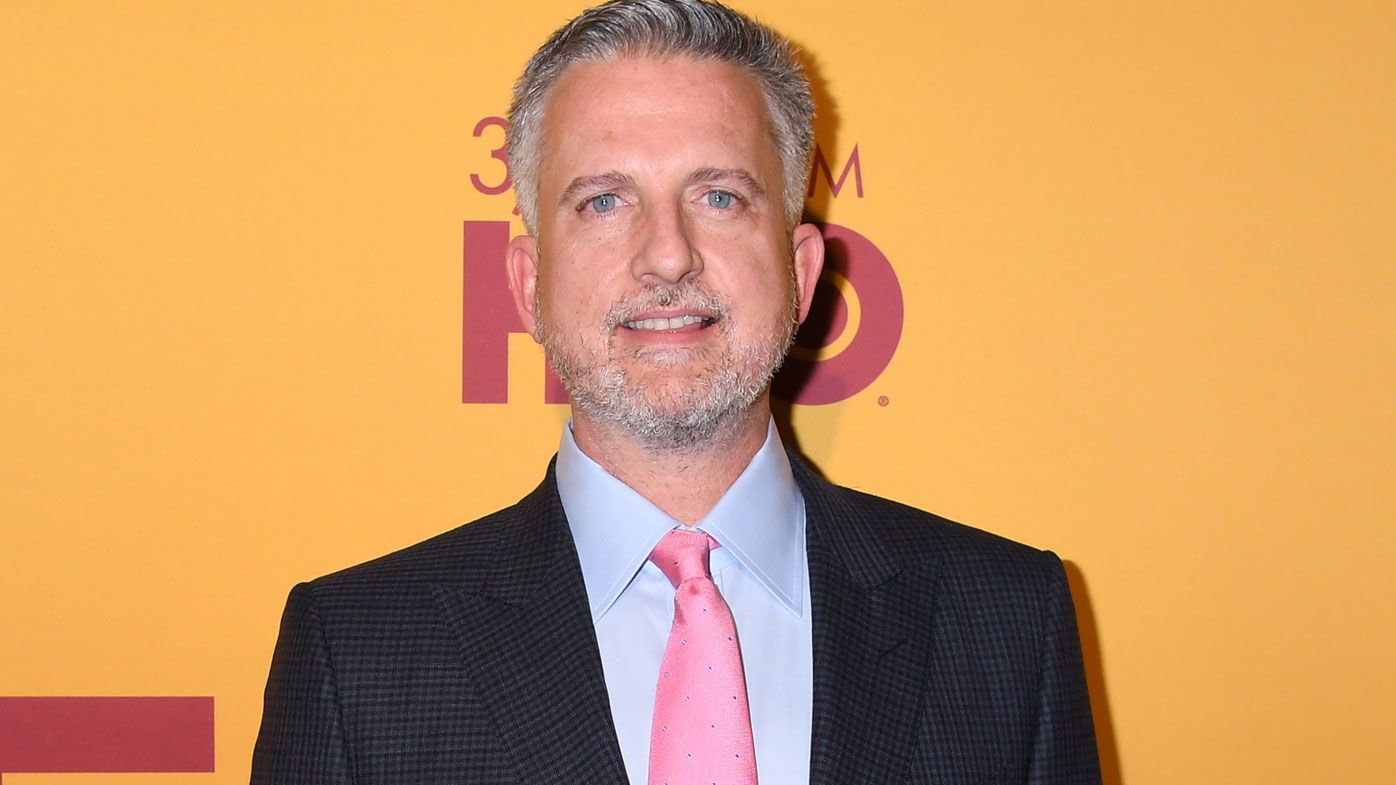 If I dug deep into other sports digital brands, I'm sure I'd find similar issues. Jobs shouldn't be given to people based solely on their skin color but when 90-95% of opportunities are provided to individuals from the same background, it tells you that the system isn't working.
I believe sports radio could be the biggest format in this business. I say that without a shadow of doubt because I already see what sports does for television, print, podcasting and social media. But in order to grow, this issue has to be addressed up top, and then sent down, received, understood, and embraced inside the market manager's office. We don't need hollow speeches and bullshit quotes delivered to industry trade outlets about our concern for the issue, we need to take action and show proof that we've made things better.
Making real progress won't be easy. It's going to require adjusting our mindset, improving our education, abandoning prior strategy, demanding better execution, holding corporate leaders accountable, and actually hiring people who look, talk, think and live differently. Vince Lombardi once said "Some of us will do our jobs well and some will not, but we will all be judged on one thing: the result". Unfortunately for the sports radio business, the result right now is a collective F.
If you're in a position of power and have been emotionally moved by the events of the past week, you might not be able to improve the relationship between the black community and local police departments. Nor will you be able to control if people choose to loot stores or assault other human beings. But never forget why it is that people are acting out. They're fed up with being mistreated, overlooked, and ignored.
I'd love to tell my minority friends in the industry and anyone who's non-white and thinking about getting into our business that this situation will get better. I want to believe that the future will be brighter because radio executives will put a greater focus on addressing these issues, but I don't want to make empty promises. I honestly don't know if it'll improve. I'm sorry that opportunities in our format have been scarce. Lord knows we'd all benefit from a more diverse workplace.
All I can add at this point is that if you're black, Hispanic, Asian or female, don't stop letting others know of your desire to advance your career. There aren't a ton of these jobs available, so keep working on your craft, seek input from those you trust and respect, and answer the call as often as possible when you're asked to perform. As an advocate for this industry and independent resource who works with a number of companies, I'm happy to help any minority who's interested in growing. All you have to do is reach out by email to schedule a call.
I understand that there will be mixed reactions to this column. I'm OK with that. What I hope we can all agree on once emotions subside is that the sports radio format hasn't done enough to address this issue. If we truly care about growing our business and changing for the better, then it's time to switch the game plan, because the one we've been using clearly isn't working.
Additional Note: After this column was posted, 610 Sports PD Steven Spector reached out on Twitter (see below). If you're a minority host, producer or future program director interested in receiving feedback, asking questions, and developing a relationship, email Steven at Steven.Spector@entercom.com.
Jason Barrett is the owner and operator of Barrett Sports Media. Prior to launching BSM he served as a sports radio programmer, launching brands such as 95.7 The Game in San Francisco and 101 ESPN in St. Louis. He has also produced national shows for ESPN Radio including GameNight and the Dan Patrick Show. You can find him on Twitter @SportsRadioPD or reach him by email at JBarrett@sportsradiopd.com.
BSM's Black Friday SALE on BSM Summit Tickets is Underway!
Each year I'm asked if there are ways to save money on tickets to the 2023 BSM Summit. I always answer yes but not everyone takes advantage of it. For those interested in doing so, here's your shot.
For TODAY ONLY, individual tickets to the 2023 BSM Summit are reduced by $50.00. Two ticket and four ticket packages are also lowered at $50 per ticket. To secure your seat at a discounted price, just log on to BSMSummit.com. This sale ends tonight at 11:59pm ET.
If you're flying to Los Angeles for the event, be sure to reserve your hotel room. Our hotel partner this year is the USC Hotel. It's walking distance of our venue. Full details on hotel rooms can also be found via the conference website.
Jason Barrett is the owner and operator of Barrett Sports Media. Prior to launching BSM he served as a sports radio programmer, launching brands such as 95.7 The Game in San Francisco and 101 ESPN in St. Louis. He has also produced national shows for ESPN Radio including GameNight and the Dan Patrick Show. You can find him on Twitter @SportsRadioPD or reach him by email at JBarrett@sportsradiopd.com.
Mina Kimes, Bruce Gilbert, Mitch Rosen, and Stacey Kauffman Join the 2023 BSM Summit
"By the time we get to March, we should have somewhere between 40-60 participants involved in the conference."
The 2023 BSM Summit is returning to Los Angeles on March 21-22, 2023, live from the Founders Club at the Galen Center at the campus of the University of Southern California. Information on tickets and hotel rooms can be found at BSMSummit.com.
We've previously announced sixteen participants for our upcoming show, and I'm excited today to confirm the additions of four more more smart, successful professionals to be part of the event. Before I do that, I'd like to thank The Volume for signing on as our Badge sponsor, the Motor Racing Network for securing the gift bag sponsorship, and Bonneville International for coming on board as a Session sponsor. We do have some opportunities available but things are moving fast this year, so if you're interested in being involved, email Stephanie Eads at Sales@BarrettSportsMedia.com.
Now let's talk about a few of the speaker additions for the show.
First, I am thrilled to welcome ESPN's Mina Kimes to the Summit for her first appearance. Mina and I had the pleasure recently of connecting on a podcast (go listen to it) and I've been a fan of her work for years. Her intellect, wit, football acumen, and likeability have served her well on television, podcasts, and in print. She's excelled as an analyst on NFL Live and Rams preseason football games, as a former host of the ESPN Daily podcast, and her appearances on Around The Horn and previously on Highly Questionable and the Dan Le Batard Show were always entertaining. I'm looking forward to having Mina join FS1's Joy Taylor and ESPN LA 710 PD Amanda Brown for an insightful conversation about the industry.
Next is another newcomer. I'm looking forward to having Audacy San Francisco and Sacramento Regional Vice President Stacey Kauffman in the building for our 2023 show. In addition to overseeing a number of music brands, Stacey also oversees a dominant news/talk outlet, and two sports radio brands. Among them are my former station 95.7 The Game in San Francisco, and ESPN 1320 in Sacramento. I'm looking forward to having her participate in our GM panel with Good Karma's Sam Pines, iHeart's Don Martin, and led by Bonneville's Executive Vice President Scott Sutherland.
From there, it's time to welcome back two of the sharpest sports radio minds in the business. Bruce Gilbert is the SVP of Sports for Westwood One and Cumulus Media. He's seen and done it all on the local and national level and anytime he's in the room to share his programming knowledge with attendees, everyone leaves the room smarter. I'm anticipating another great conversation on the state of sports radio, which FOX Sports Radio VP of programming Scott Shapiro will be a part of.
Another student of the game and one of the top programmers in the format today is 670 The Score in Chicago PD, Mitch Rosen. The former Mark Chernoff Award recipient and recently appointed VP of the BetQL Network juggles managing a top 3 market sports brand while being charged with moving an emerging sports betting network forward. Count on Mr. Rosen to offer his insights and opinions during another of our branding and programming discussions.
By the time we get to March, we should have somewhere between 40-60 participants involved in the conference. My focus now is on finalizing our business and digital sessions, research, tech and sports betting panels, securing our locations and sponsorships for the After Party and Kickoff Party, plus working out the details for a few high-profile executive appearances and a couple of surprises.
For those looking to attend and save a few dollars on tickets, we'll be holding a special Black Friday Sale this Friday November 25th. Just log on to BSMSummit.com that day to save $50 on individual tickets. In addition, thanks to the generosity of voice talent extraordinaire Steve Kamer, we'll be giving away 10 tickets leading up to the conference. Stay tuned for details on the giveaway in the months ahead.
Still to come is an announcement about our special ticket rate for college students looking to attend the show and learn. We also do an annual contest for college kids to attend the event for free which I'm hoping to have ready in the next few weeks. It's also likely we'll give away a few tickets to industry professionals leading up to Christmas, so keep an eye out.
If you work in the sports media industry and value making connections, celebrating those who create an impact, and learning about the business from folks who have experienced success, failure, and everything in between, the Summit is worth your time. I'm excited to have Mina, Bruce, Mitch and Stacey join us for the show, and look forward to spending a few days with the industry's best and brightest this March! Hope to see you there.
Jason Barrett is the owner and operator of Barrett Sports Media. Prior to launching BSM he served as a sports radio programmer, launching brands such as 95.7 The Game in San Francisco and 101 ESPN in St. Louis. He has also produced national shows for ESPN Radio including GameNight and the Dan Patrick Show. You can find him on Twitter @SportsRadioPD or reach him by email at JBarrett@sportsradiopd.com.
Barrett Media is Making Changes To Better Serve Our Sports and News Media Readers
"We had the right plan of attack in 2020, but poor timing. So we're learning from the past and adjusting for the future."
When I launched this website all I wanted to do was share news, insight and stories about broadcasters and brands. My love, passion and respect for this business is strong, and I know many of you reading this feel similar. I spent two great decades in radio watching how little attention was paid to those who played a big part in their audiences lives. The occasional clickbait story and contract drama would find their way into the newspapers but rarely did you learn about the twists and turns of a broadcaster's career, their approach to content or the tactics and strategies needed to succeed in the industry. When personal reasons led me home to NY in 2015, I decided I was going to try my best to change that.
Since launching this brand, we've done a good job informing and entertaining media industry professionals, while also helping consulting clients and advertising partners improve their businesses. We've earned respect from the industry's top stars, programming minds and mainstream media outlets, growing traffic from 50K per month to 500K and monthly social impressions from a few thousand to a few million. Along the way we've added conferences, rankings, podcasts, a member directory, and as I've said before, this is the best and most important work I've ever done, and I'm not interested in doing anything else.
If I've learned anything over seven years of operating a digital content company it's that you need skill, strategy, passion, differentiating content, and good people to create impact. You also need luck, support, curiosity and an understanding of when to double down, cut bait or pivot. It's why I added Stephanie Eads as our Director of Sales and hired additional editors, columnists and features reporters earlier this year. To run a brand like ours properly, time and investment are needed. We've consistently grown and continue to invest in our future, and it's my hope that more groups will recognize the value we provide, and give greater consideration to marketing with us in the future.
But with growth comes challenges. Sometimes you can have the right idea but bad timing. I learned that when we launched Barrett News Media.
We introduced BNM in September 2020, two months before the election when emotions were high and COVID was a daily discussion. I wasn't comfortable then of blending BNM and BSM content because I knew we'd built a trusted sports media resource, and I didn't want to shrink one audience while trying to grow another. Given how personal the election and COVID became for folks, I knew the content mix would look and feel awkward on our site.
So we made the decision to start BNM with its own website. We ran the two brands independently and had the right plan of attack, but discovered that our timing wasn't great.
The first nine months readership was light, which I expected since we were new and trying to build an audience from scratch. I believed in the long-term mission, which was why I stuck with it through all of the growing pains, but I also felt a responsibility to make sure our BNM writing team and the advertising partners we forged relationships with were being seen by as many people as possible. We continued with the original plan until May 2021 when after a number of back and forth debates, I finally agreed to merge the two sites. I figured if WFAN could thrive with Imus in the Morning and Mike and the Mad Dog in the afternoon, and the NY Times, LA Times, KOA, KMOX and numerous other newspaper and radio brands could find a way to blend sports and news/talk, then so could we.
And it worked.
We dove in and started to showcase both formats, building social channels and groups for each, growing newsletter databases, and with the addition of a few top notch writers, BNM began making bigger strides. Now featured under the BSM roof, the site looked bigger, the supply of daily content became massive, and our people were enjoying the increased attention.
Except now we had other issues. Too many stories meant many weren't being read and more mistakes were slipping through the cracks. None of our crew strive to misspell a word or write a sloppy headline but when the staff and workload doubles and you're trying to focus on two different formats, things can get missed. Hey, we're all human.
Then a few other things happened that forced a larger discussion with my editors.
First, I thought about how much original material we were creating for BSM from our podcast network, Summit, Countdown to Coverage series, Meet the Market Managers, BSM Top 20, and began to ask myself 'if we're doing all of this for sports readers, what does that tell folks who read us for news?' We then ran a survey to learn what people valued about our brand and though most of the feedback was excellent, I saw how strong the response was to our sports content, and how news had grown but felt second fiddle to those offering feedback.
Then, Andy Bloom wrote an interesting column explaining why radio hosts would be wise to stop talking about Donald Trump. It was the type of piece that should've been front and center on a news site all day but with 3 featured slots on the site and 7 original columns coming in that day, they couldn't all be highlighted the way they sometimes should be. We're actually going through that again today. That said, Andy's column cut through. A few sports media folks didn't like seeing it on the site, which wasn't a surprise since Trump is a polarizing personality, but the content resonated well with the news/talk crowd.
National talk radio host Mike Gallagher was among the folks to see Andy's piece, and he spent time on his show talking about the column. Mike's segment was excellent, and when he referenced the article, he did the professional thing and credited our website – Barrett SPORTS Media. I was appreciative of Mike spending time on his program discussing our content but it was a reminder that we had news living under a sports roof and it deserved better than that.
I then read some of Pete Mundo, Doug Pucci and Rick Schultz's columns and Jim Cryns' features on Chris Ruddy, Phil Boyce, and David Santrella, and knew we were doing a lot of quality work but each time we produced stories, folks were reminded that it lived on a SPORTS site. I met a few folks who valued the site, recognized the increased focus we put on our news/talk coverage, and hoped we had plans to do more. Jim also received feedback along the lines of "good to see you guys finally in the news space, hope there's more to come."
Wanting to better understand our opportunities and challenges, I reviewed our workflow, looked at which content was hitting and missing the mark, thought about the increased relationships we'd worked hard to develop, and the short-term and long-term goals for BNM. I knew it was time to choose a path. Did I want to think short-term and keep everything under one roof to protect our current traffic and avoid disrupting people or was it smarter to look at the big picture and create a destination where news/talk media content could be prioritized rather than treated as BSM's step-child?
Though I spent most of my career in sports media and established BSM first, it's important to me to serve the news/talk media industry our very best. I want every news/talk executive, host, programmer, market manager, agent, producer, seller and advertiser to know this format matters to us. Hopefully you've seen that in the content we've created over the past two years. My goal is to deliver for news media professionals what we have for sports media folks and though that may be a tall order, we're going to bust our asses to make it happen. To prove that this isn't just lip service, here's what we're going to do.
Starting next Monday November 28th, we are relaunching BarrettNewsMedia.com. ALL new content produced by the BNM writing team will be available daily under that URL. For the first 70-days we will display news media columns from our BNM writers on both sites and support them with promotion across both of our brands social channels. The goal is to have the two sites running independent of each other by February 6, 2023.
Also starting on Monday November 28th, we will begin distributing the BNM Rundown newsletter 5 days per week. We've been sending out the Rundown every M-W-F since October 2021, but the time has come for us to send it out daily. With increased distribution comes two small adjustments. We will reduce our daily story count from 10 to 8 and make it a goal to deliver it to your inbox each day by 3pm ET. If you haven't signed up to receive the Rundown, please do. You can click here to register. Be sure to scroll down past the 8@8 area.
Additionally, Barrett News Media is going to release its first edition of the BNM Top 20 of 2022. This will come out December 12-16 and 19-20. The category winners will be decided by more than 50 news/talk radio program directors and executives. Among the categories to be featured will be best Major/Mid Market Local morning, midday, and afternoon show, best Local News/Talk PD, best Local News/Talk Station, best National Talk Radio Show, and best Original Digital Show. The voting process with format decision makers begins today and will continue for two weeks. I've already got a number of people involved but if you work in an executive or programming role in the news/talk format and wish to be part of it, send an email to me at JBarrett@sportsradiopd.com.
We have one other big thing coming to Barrett News Media in 2023, which I will announce right after the BNM Top 20 on Wednesday December 21st. I'm sure news/talk professionals will like what we have planned but for now, it'll have to be a month long tease. I promise though to pay it off.
Additionally, I'm always looking for industry folks who know and love the business and enjoy writing about it. If you've programmed, hosted, sold or reported in the news/talk world and have something to offer, email me. Also, if you're a host, producer, programmer, executive, promotions or PR person and think something from your brand warrants coverage on our site, send it along. Most of what we write comes from listening to stations and digging across the web and social media. Receiving your press releases and getting a heads up on things you're doing always helps.
If you're a fan of BSM, this won't affect you much. The only difference you'll notice in the coming months is a gradual reduction of news media content on the BSM website and our social accounts sharing a little about both formats over the next two months until we're officially split in February. We are also going to dabble a little more in marketing, research and tech content that serves both formats. If you're a reader who enjoys both forms of our content, you'll soon have BarrettSportsMedia.com for sports, and BarrettNewsMedia.com for news.
Our first two years in the news/talk space have been very productive but we've only scratched the surface. Starting November 28th, news takes center stage on BarrettNewsMedia.com and sports gets less crowded on BarrettSportsMedia.com. We had the right plan of attack in 2020, but poor timing. So we're learning from the past and adjusting for the future. If we can count on you to remember two URL's (add them to your bookmarks) and sign up for our newsletters, then you can count on us to continue delivering exceptional coverage of the industry you love. As always, thanks for the continued support. It makes everything we do worthwhile.
Jason Barrett is the owner and operator of Barrett Sports Media. Prior to launching BSM he served as a sports radio programmer, launching brands such as 95.7 The Game in San Francisco and 101 ESPN in St. Louis. He has also produced national shows for ESPN Radio including GameNight and the Dan Patrick Show. You can find him on Twitter @SportsRadioPD or reach him by email at JBarrett@sportsradiopd.com.