Sports, As Always, Remains a Conversation Piece
"Even if seasons are fleeting and COVID-19 ultimately shuts down Bubbles and stadiums throughout North America, sports has managed to keep us talking mostly about … sports!"
Something is comforting, almost assuring, about having the remote in your hand again. Push a button and there's Aaron Judge, who wants to hit 60 home runs in 60 games. Flip again to watch Giannis, Kawhi, CP3, Doncic, brick-laying LeBron, part-time Zion … and Skinny Melo? … in tech-enhanced visuals from an NBA Bubble that looks crystalline.
Tiger Woods and hulking, driver-smashing Bryson DeChambeau are at one end of the cable-cord programming block, in 3-D, while Connor McDavid is at the opposite end, hat-tricking through choppy ice. Cars and horses are racing elsewhere, commingling with combat freaks.
And is that a live shot of a 43-year-old wellness entrepreneur throwing a football in Tampa?
This would seem to be a sports fan's pleasure beach, a cornucopia of events power-blasted your way at all hours of the day and night, even if it requires an extra $5 for a "Spectrum TV Sports Pack'' in Los Angeles when zero refunds were issued during months of two-decades-old game reruns. If you believe the hype, all of this is funneling into a 10-week stretch beyond belief: NBA playoffs and Finals, MLB playoffs and World Series, NHL playoffs and Finals, NFL and college football regular seasons, U.S. Opens in tennis and golf and, finally, the November Masters. I've left stuff out, too.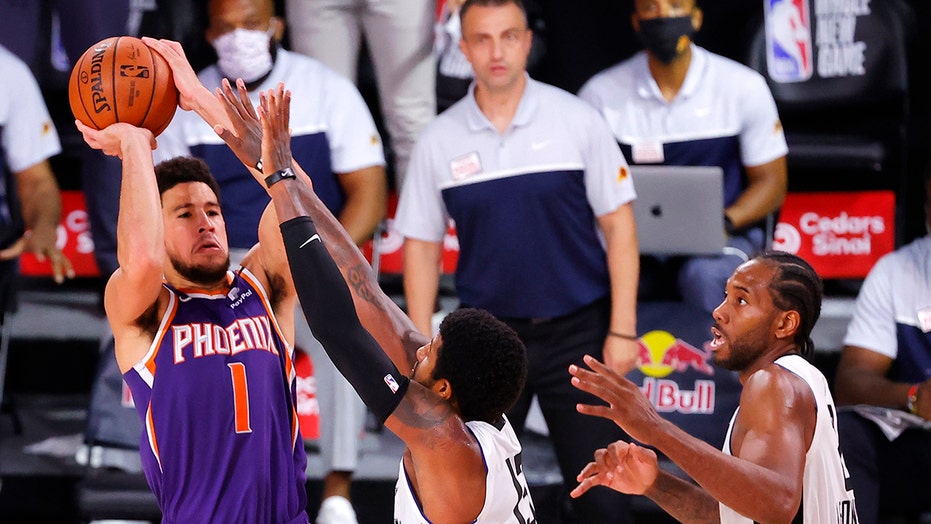 Some of what we've seen thus far is damned impressive, such as the quality and intensity of competition. I saw Devin Booker, on a weekday afternoon, drain a spinning, turnaround jumper while smothered by Paul George as the buzzer sounded and his rear end dusted the floor. The NBA and NHL — along with golf, the ultimate in sports social distancing — are giving us content that sometimes seems as good as the norm. Is it because athletes have nothing else to do, no longer dealing with previous everyday demands? Is it because 20,000 people aren't booing and cursing their moms that NBA players are hitting higher percentages of free throws and corner three-point bombs inside the Bubble? "Seriously, it's a great stage to play,'' Rockets coach Mike D'Antoni marveled. "There's not a lot of distractions. It's the same court every night. You get your shooting, depth perception and all that."
"You can feel the atmosphere," said Nuggets forward Paul Millsap, realizing no fans are in the stands. "You can feel the significance of what teams are trying to accomplish.''
Gregg Popovich, usually focused on Black Lives Matter-inspired rants, stopped his Trump-evisceration to praise the NBA for creating a restrictive environment conducive to good hoops and COVID-19 safety. "In all honesty, it's better than I was expecting,'' the Spurs coach said of the overall play and experience. "There's absolutely no doubt that the NBA, under the leadership of Adam Silver, has done a magnificent job of being visionaries, looking at the big picture and looking at what unintended consequences may appear.''
As for Judge, the talk of baseball? "This is kind of taking us back to the travel ball days," he said joyfully, unnerved by the bizarre vibe.
A jerking knee wants to ask, then: Is sports, miraculously, adapting to the coronavirus and positioned for a long haul of completing seasons and crowning champions?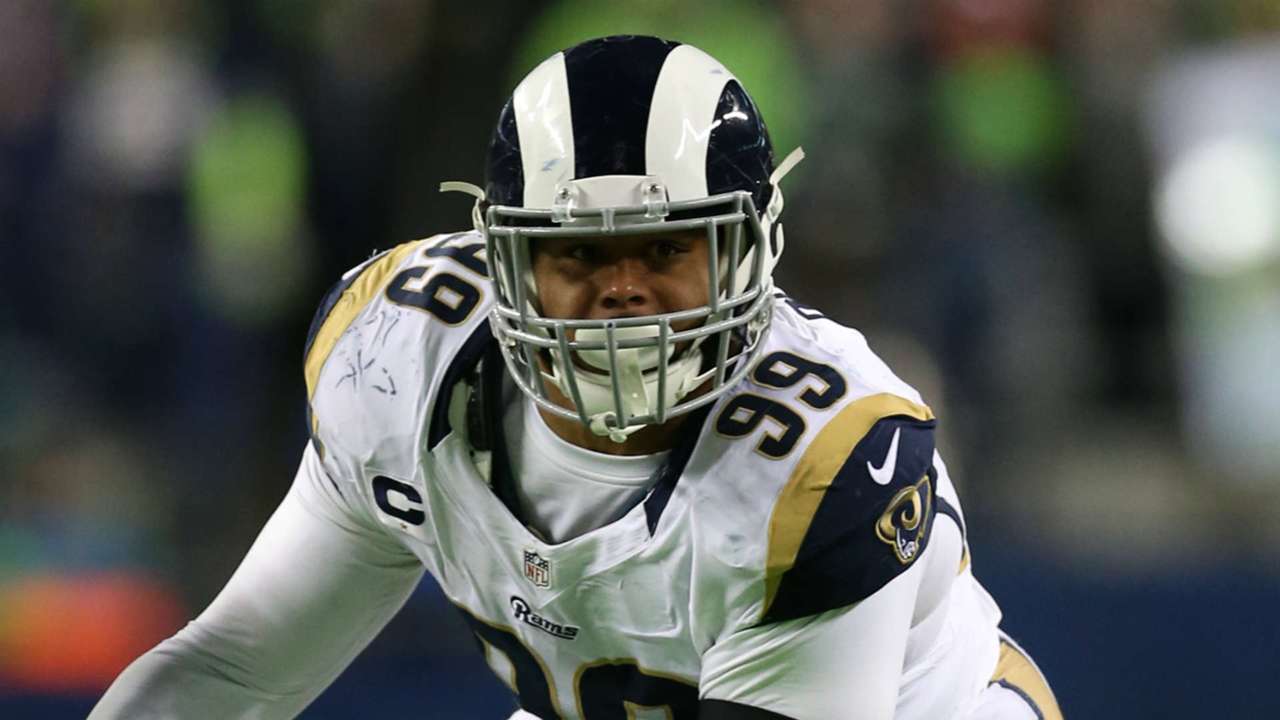 Your conscience, balanced by a daily life fortunately not governed by that remote and the screen it controls, is quick to interrupt and beg the usual restraint. It reminds the jerking knee: The resumption of games is still very funky and fraught, with TV ratings ebbing and flowing, and if you think otherwise, continue to imagine hundreds of 3 1/2-hour scrums where sweating, panting, spitting, bleeding and colliding football players are practicing the very antithesis of distancing. Then consider how Aaron Donald, among the NFL's most feared defenders, is a raging COVID-iot so unfazed by the virus that he refuses to wear a league-recommended face shield. I can hear paperwork shuffling inside agents' offices everywhere, with every offensive player scheduled to face Donald and the Rams opting out of the season. Oh, the deadline passed? They'll flee anyway.
"Once you are out there grinding with the guys, you kind of block all that out and it's just football again,'' Donald said. "I need air when I'm out there running around and breathing with them, long drives and stuff. I feel like, we're out there, we're playing up close. There is nothing you can really do. If a guy got it and I tackle the guy, then I probably got it because he is going to be sweating and spitting and slobbering all in my face.''
If you don't believe me about the lunacy of it all, ask Woods. Addressing the media at the PGA Championship, Tiger and Rory McIlroy sounded like talk hosts while discussing sports and the Big Corona. "Once one person has it in in (an NFL) locker room, they're all going to get it," Woods said.
"MLB is doing well,'' said McIlroy, who must be living in a cave.
"If they have one more outbreak, they're done," Woods shot back.
So, um, yeah, the biggest error one can make is getting used to Sports In A Pandemic. Enjoy and savor it, while you have it, but also know it's the very definition of temporary and makeshift, uneven and volatile, and that any of it could end at any time for any reason — even chicken wings at a strip club — in a catastrophic year on Planet Earth when the worst still could be ahead. I'm not even referring to the direct spread of COVID-19 possible in all corners and nooks of sports leagues. The danger is the accompanying weariness that comes with the oppressive, stifling, 24-7 challenge of playing hide-and-seek with an invisible monster that doesn't care about sports.
Fatigue is the lurking saboteur. The mental health of thousands of athletes and support personnel is at risk, which increases the chance of a protocol violation, intended or not, that could cause the one outbreak that bursts an NBA or NHL Bubble or ends a baseball or football season. We're actually expecting basketball and hockey players to remain isolated, some for months, with little more than wine shipments, video games, ESPN/TSN and league-organized activities for entertainment? Hasn't the chirping of a proximity sensor — when venturing within six feet of another human being for 10 seconds, the pandemic version of traveling — already gotten old? And what about those in their 20s and 30s who, as Eddie Murphy says in "Coming to America,'' might want to sow their royal oats?
We're barely a week into August. The NBA season ends in mid-October. There's only so much porn on the web, you know?
As if travel schedules for baseball teams aren't frantic enough, players must do more than check into a hotel and win games. They're constantly thinking about obeying protocols, which means breaking habits honed for years. MLB, obviously, is a 24-7 House of Cardinals … or Marlins … or the next team shelved by a virus outbreak. And it's daffy to think a crackdown — sure, the waffling czar, Rob Manfred, is going to ban offenders from the postseason — suddenly will compel all players to wear masks in dugouts and stop high-fiving, spitting, celebrating in packs, remaining in seats on planes and going out at night. If the sport somehow outlasts a shotgun regular season, there's no chance, without a Bubble, that baseball will pull off an expanded postseason when an infected team simply can't be shut down for a week.
Once, not long ago the objective of a nine-game road trip was to finish, say, 7-2. The Dodgers did just that, but their real triumph was navigating three cities without a single positive test. "Really encouraged by that,'' pitcher Ross Stripling said. "Especially to come out to two hotbeds between Houston and Arizona, and come out of it unscathed.''
It's the mental exhaustion, the limitations of humanity, that could bring down the grand sports plan. This is a marathon, and the participants are just passing the 3-mile mark of a 26.2-mile race. If I'm Manfred, I'm heeding every word uttered by Mike Trout, who didn't have to return to the Angels after his wife delivered their first child but did anyway. Trout, who has wanted daily COVID-19 testing from the beginning, reiterated his thoughts that MLB could doom itself with every-other-day swabbing.
"It's just the testing. I've said this from Day 1: If you don't have testing every day, it's going to be tough,'' he said. "You're always trying to catch up and trying to catch it. You know, if we get tested Friday, we have to wait two days to get the results back and you don't know what's going to happen in between. It's definitely scary for baseball. I've been saying this the whole time, it only takes one person. If you're asymptomatic and don't know, and you have it, and with the testing on Friday or Saturday, and you don't get the results until after you land on a flight Sunday, and you're positive, it would be a mess. There are a lot of things that go through your head when all of this stuff happens, and you reading all of this stuff.''
Yet, rather than telling the cheap owners to invest in daily tests, the commissioner prefers to create a sense of false security. "I think the vast majority of our players have done a really good job adhering to what are difficult protocols," Manfred told ESPN.com.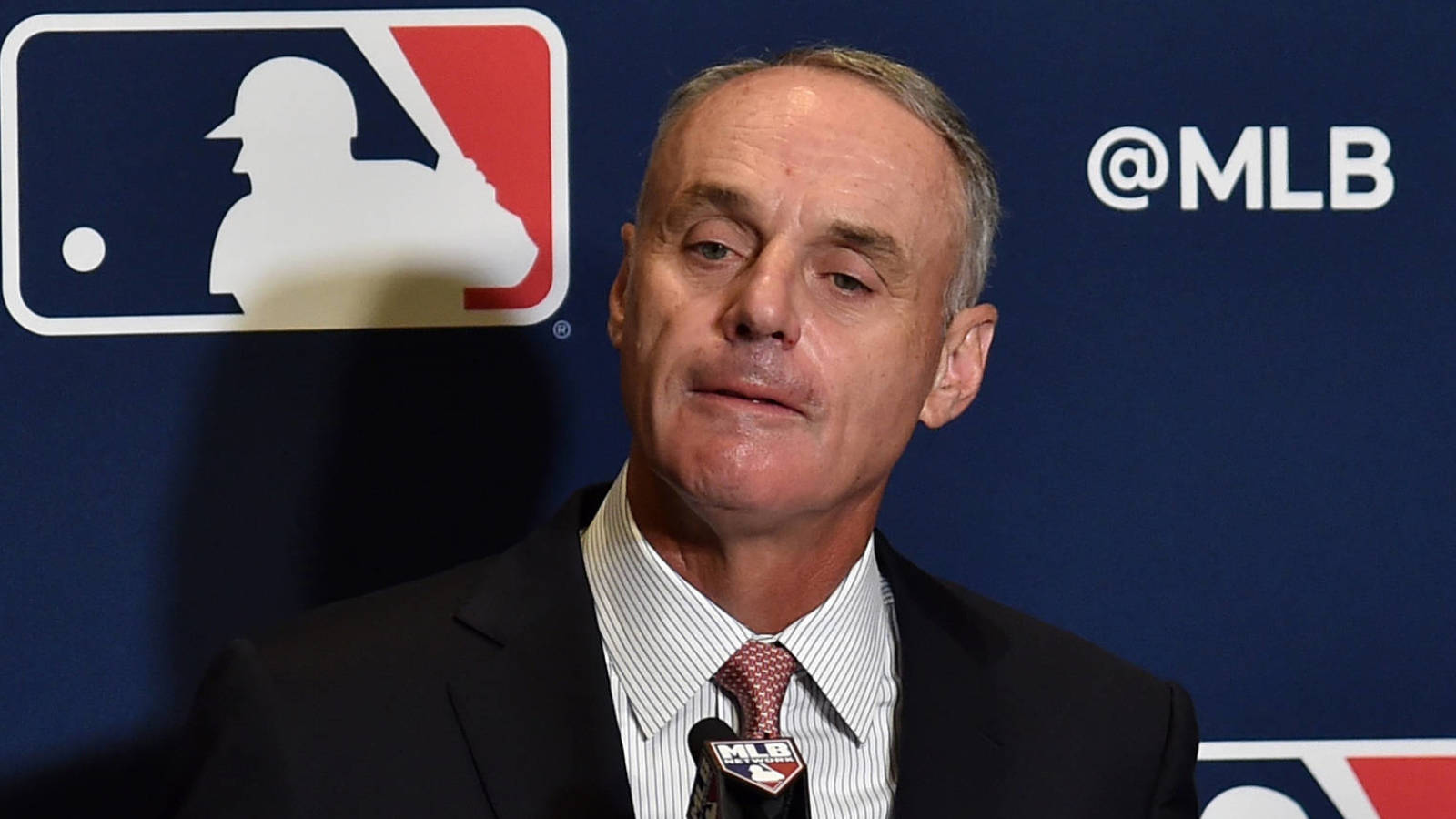 What about the outbreaks of the Marlins and Cardinals, the crooked schedules created by a rash of postponements, the fragility of it all? "We believe, in the two serious outbreaks, that we can identify deviations from the protocols that resulted in the situations that we had," Manfred said without an explanation. "The key is vigilance. It's vigilance on the part of the commissioner's office, club officials, players and everyone involved in the game."
Vigilance. Manfred just learned a new word, about four months too late.
The racial injustice scenes have been proud and emotional throughout sports, even in unusual places such as hockey rinks and NASCAR tracks — and loaded with expected vitriol from the White House. Pulling out his playbook from the Colin Kaepernick years, President Trump used "Fox and Friends'' to rip the NBA for its emphasis on Black Lives Matter and sideline kneeling protests after he helped open doors for the league's restart.
"I think it's disgraceful,'' Trump said. "We work with (the NBA). We work very hard trying to get them open. I was pushing them to get open. And then I see everyone kneeling during the anthem. It's not acceptable to me. When I see them kneeling, I just turn off the game. I have no interest in the game. And the ratings for the basketball are way down, if you know. And I hear some others are way down, including baseball. Because all of a sudden, now baseball's is in the act (of kneeling). We have to stand up for our flag. We have to stand up for our country. We have to stand up for our anthem. And a lot of people agree with me. Hey, if I'm wrong, I'm going to lose an election. OK. And that's OK with me. But I will always stand for our country and for our flag."
You knew what was coming next. "The game will go on without his eyes on it," James said of Trump. "I can sit here and speak for all of us that love the game of basketball: We could care less." When told of Trump's remark that he has done more for Black people than any U.S. President "with the possible exception of Abraham Lincoln,'' James said, "You trying to make me laugh right now?'' Clippers coach Doc Rivers, too, responded in kind, referring to Trump's stance as "disgraceful.''
For the record, ratings for basketball aren't "way down,'' but they aren't what they were before the pandemic. Baseball ratings were in the crapper to begin with. That said, it's important that sports understands this about 2020: Now more than ever, people need games to escape the strife, not exacerbate it.
That's what we've discovered in this sinister summer. As the world burns, we still care about the over-under on Judge's home runs, Michigan accusing Ohio State of rules-breaking during a Big Ten coaches' call, and whether the Bucks, Clippers and Lakers are durable enough to win an NBA championship. The coronavirus can bury sports, but never, ever will it kill sports conversations.
The Craig Carton/FanDuel Deal Is Undeniably A Good Thing
"Since returning to WFAN, Carton has been very upfront about who he is, what he has done and how he is trying to do better."
Craig Carton is destined to forever be a polarizing figure in the world of sports media. Long before he was arrested, he had plenty of detractors that considered him less of a talk show host and more of a shock jock. Add to it a conviction for his role in a Ponzi scheme that defrauded investors in order to pay back gambling debts, and it is clear that the guy's approval rating will never hit 100.
There are understandable reasons not to like a guy and then there are grudges. Grudges don't have to be personal. They don't have to spring from some sort of affront. They can easily be born out of feeling like someone has figured out a way to live a life above the rules and free of consequence for their awful actions.
Grudges can (and often do) blind us to reality. I think that is a big part of what is happening when people point to Craig Carton's new deal with FanDuel and say that there is something wrong with it.
If you missed the announcement last week, Carton is joining FanDuel as the company's first "responsible gaming ambassador." He will create content about gambling responsibly and also work with FanDuel engineers to create AI to spot problem gambling patterns. The deal gives Craig Carton a seat at the table with one of the biggest mobile sportsbooks in shaping their responsible gaming policy. Isn't that a good thing?
I probably cannot convince you to view the guy in any particular light. When it comes to former inmates being rehabilitated and getting a second chance, we tend to be very dug in with our opinions, whatever may influence them.
Undeniably, Carton did a bad thing. Swindling people out of huge chunks of money is always bad. In America, it somehow seems worse. As costs of living increase and wages remain flat, every dollar is accounted for and allotted to something for most of us. The guy should be ashamed of himself. And here's the thing: he clearly is.
Since returning to WFAN, Carton has been very upfront about who he is, what he has done and how he is trying to do better. Hell, what other station in America dedicates any time at all, even just a half hour on the weekend, to issues of addiction and recognizing problem habits? This deal with FanDuel seems perfectly in line with his previous attempts to atone.
You don't have to like Craig Carton, but you do need to acknowledge that everything he has done in terms of highlighting his problem with gambling and offering help to those that he sees a little bit of his own struggles in has been sincere. There is no reason to believe it isn't.
Under the terms of the deal, not only will Carton advise and create content for FanDuel, but the company will also make sure Hello, My Name is Craig finds a bigger platform. You can be cynical and say that this is just part of a bigger deal between FanDuel and WFAN parent company Audacy, but FanDuel's Chief Marketing Officer, Mike Raffensperger explained that it is good for the gaming industry to promote betting responsibly.
"I think what we recognize we needed is to add some humanity as to how we get this message across," he said when explaining why Carton was the perfect face for this campaign.
We see it every time we post a story about sports betting. Someone will comment that it is an evil practice and that the advertising has made sports radio disgusting. The reality is that it is no different from alcohol. For most people, it is harmless. Plenty though, cannot handle it. Still, you tell me the first time you hear an ad break on sports radio or see a commercial break during a game without a beer commercial.
If you really believe sports gambling is evil and want people to stay away from mobile or physical sportsbooks, who do you think the ideal person to be delivering that message is?
You can go with the puritan approach of tisk-tisking strangers and telling them they are flawed people that are going to Hell or you can have a guy that has literally lost it all because of his addiction out front telling you "I know I cannot place a bet and here is why. If that sounds familiar, maybe it is time for you to seek help." It seems pretty obvious to me that the latter approach is exactly what Raffensperger is talking about – using humanity to reach the people they need to.
Craig Carton committed a crime. A court of law said he had to pay for that both with restitution to his victims and with jail time. He served his time. Deals like this one with FanDuel make it possible for him to stay on schedule with the restitution payments. Even if you think he is unforgivable, that should make you happy, right?
It is admittedly strange to see a mobile sportsbook hire a "responsible gaming ambassador." I would argue though that it is only strange because it isn't something we have seen before. Be skeptical if you are the "I'll believe it when I see it" type, but I don't see why anyone wouldn't want to congratulate and celebrate both Craig Carton and FanDuel.
Sports Radio America: The Starting Point When There Is No College Radio
"If we want to replace talent with talent, we have to develop talent at the lowest levels much more than asking for requirements at the highest levels. Every industry needs their farm-system."
It is a laboratory. A place to make mistakes. A spot to make friends. The hub of many communications schools. College radio stations are the pipeline by which young, aspiring broadcasters, engineers and producers carve their path to the pros. Broadcasters from around the United States credit college radio for helping them get to where they are today, and view it as a conduit for the next generation of talent.
"I can't speak highly enough about my college experience doing radio," said Evan Wilner, senior radio producer at ESPN and former member of WRHU-FM at Hofstra University in Hempstead, N.Y. "I realized in college that I am much better at fixing things rather than talking while other people tried doing something about it. Every place I've been, I feel like I've been ahead of the game because of the experience I got in college."
Wilner's story is far from unique among professionals in broadcasting today, and proves valuable in ascertaining the role college radio plays in preparing broadcasters in their journey. Travis Demers, the radio play-by-play voice of the N.B.A.'s Portland Trail Blazers, shares a similar sentiment regarding the opportunities college radio afforded him, and how it helped him work in the industry he had a nascent passion for.
"In sixth grade, I was listening to WFAN, and when I realized I wasn't going to be a professional baseball player, I started [radio] right away as a college freshman."
Demers attended LIU Post in Brookville, N.Y. beginning in 1999, and eventually served as the sports director of WCWP-FM. In his time at the station, Demers was given numerous opportunities to broadcast football, basketball and lacrosse games on campus, eventually leading to an internship, and corresponding full-time job, at ABC Radio in New York City.
"Everything I could do specifically with sports is what I was trying to do right from the start," reminisced Demers, "and I was fortunate enough to do that."
Dan Zangrilli, who serves as a play-by-play announcer at West Virginia University and host of the M.L.B.'s Pittsburgh Pirates' pre- and post-game shows on 93.7 The Fan, got his start in college radio at Clarion University in Clarion, P.A. The 4,000-watt WCUC 91.1 FM was Zangrilli's place to get practice broadcasting live basketball games, and hosting a morning talk show.
"I had free reign; it was basically like my easel," elucidated Zangrilli. "I started out as a freshman and became the sports director, and ascended to the general manager position by my junior year. That's just such invaluable experience to be immersed in every aspect of the radio industry, and I wouldn't trade that place for anything."
In a media landscape full of changes accelerated by the onset of the COVID-19 pandemic, the lifespan of college radio as a subset of the industry is at greater risk of being classified as ephemeral than ever before, a harrowing realization that one former operations manager for a mortgage company had in Memphis, Tenn. had just over a decade ago.
—
Ayokunle Spencer, a graduate of the University of Memphis and former paralegal, was working for the Rawlings Company in Louisville, Ky., when he happened to overhear a conversation that forever changed his life. One of his co-workers was apprehensive about how his daughter, set to graduate from the University of Louisville, would leave as the school's radio station would be shut down due to a lack of funding. At the onset of the 2008 economic recession, college radio stations were slashed from budgets around the country, stymying the development of prospective talent and rendering vagabonds heavily involved, and invested, students. Forsaken from the ability to develop the skill set and collect the air checks needed to land a job in the industry, Spencer decided it was time to make a concerted effort to resuscitate an ostensibly-dying concentration of the evolving medium.
"When the need presented itself… we [tried to] put something together [to give] people opportunities to sharpen the skills, and develop the next broadcast talent," said Spencer. "We posted on the message boards at the colleges and, in about a year's time, there was an influx of different students we were getting a chance to work with."
Sports Radio America was founded by Ayokunle Spencer in 2008 as a digital broadcasting network intended to give college students attending universities without a campus radio station the chance to polish their on-air skills and perfect their craft. A member of the jazz-format WUMR while attending the University of Memphis, Spencer had previous experience in pitching up-and-coming hip-hop and R&B artists to local radio stations, including the likes of All-Star and Yo Gotti, through his promotional company and record label, Dynasty Digital Entertainment. Progressive in his thinking, Spencer was one of the first to stream radio broadcasts on the Internet, assisting Bishop G.E. Patterson in the dissemination of a small, A.M. religious station to the masses.
"Radio was always a passion for me as a kid," said Spencer, "but I always took steps towards that passion before the University of Memphis. I felt, at that time, I was more at the forefront of what was going to come next. I wrote a paper that the Internet would be the place for media in thirty years, and twenty-five years later, I think I was dead on with that one."
Conceived by means of necessity, Sports Radio America is a haven for young talent, broadcasting live games and talk radio shows on the Internet. The outlet, though, became more of a potpourri of commentators and journalists alike in order to help them evolve to the dynamic world of mediated communication.
"What it started out to be isn't necessarily what it is now, although I want to get back to those roots of working with highly-talented students and getting them prepared for the next stage of their careers," said Spencer. "Other journalists that were leaving FOX or ESPN, or older guys that had gotten kicked out of their radio stations because they didn't know anything about digital, they ended up here. It kind of became a collage of different broadcasters and media personalities from around the U.S."
As Sports Radio America celebrates its 10-year anniversary, Spencer remains focused on positioning the media venture ahead of the pack, cogently aware of industry changes and best practices to help its broadcasters land jobs and the company prosper after unforeseen circumstances over the previous year-and-a-half.
"We just came through COVID, and in terms of advertising, all that stuff was crushed," explained Spencer. "We are kind of almost in a rebuild mode now. We give people the opportunity to create something new, build up your audience and see if something works."
Once Sports Radio America's popularity began to grow around the country, the broadcasting outlet, to avoid being overwhelmed with participants, began interviewing and selecting talent to join them. Throughout his professional career, Spencer has had an innate ability to evaluate talent across all industries, something he calls "a God-given gift." In his current role, which he compares to a professional football scout, one of Spencer's jobs is to find the best people to join Sports Radio America, and help them get to where they want to go.
"The way my brain processes information, I can just tell certain people in certain things are creative enough to meet industry standards and excel," said Spencer. "In sports radio, I evaluate voice, how interesting they are in being able to hold a conversation, the topics they pick out, etc. It's really the only gift I think I actually have."
Spencer has been successful in helping aspiring collegiate-level industry talent get the experience they need, with his organization serving as the pipeline many colleges have come to eliminate from their campuses. His method of evaluating talent aligns with principles employed by current hiring managers and industry professionals, such as Nick Cattles, host of The Nick Cattles Show on ESPN Radio 94.1 in Virginia Beach. Cattles highly values relatability and uniqueness in his evaluations of talent, along with if they are able to keep a listener actively engaged in their program.
"I think hosts around the country are better off when they allow themselves to be an open book," said Cattles. "I always listen, probably more intently, to somebody who is willing to give the 'secrets' so to speak as opposed to somebody who is more guarded. The cool thing about radio is that there are so many talented people, and there is no one way to do it right. You try to find people who can do it their own way with the passion and the work-ethic that you can invest and believe in."
—
Hardly esoteric in understanding, radio, and media altogether, is changing, and seismically in that matter. With today's reliance on digital platforms for distribution, programs are, evidently, being adapted to fit the proclivities of the listening audience, including a shortening total attention span.
In a recent study by Microsoft, the average human being has an attention span of eight seconds, down a whopping four seconds over the last twenty years. This figure, which is shorter than that of a goldfish, is a direct byproduct of the principle of instant gratification, and the evolution of technology to enable its propagation. The inability to sustain focus has become an endemic in today's society, and mediums of communication have had to adjust to fit this dynamic psychological paradigm.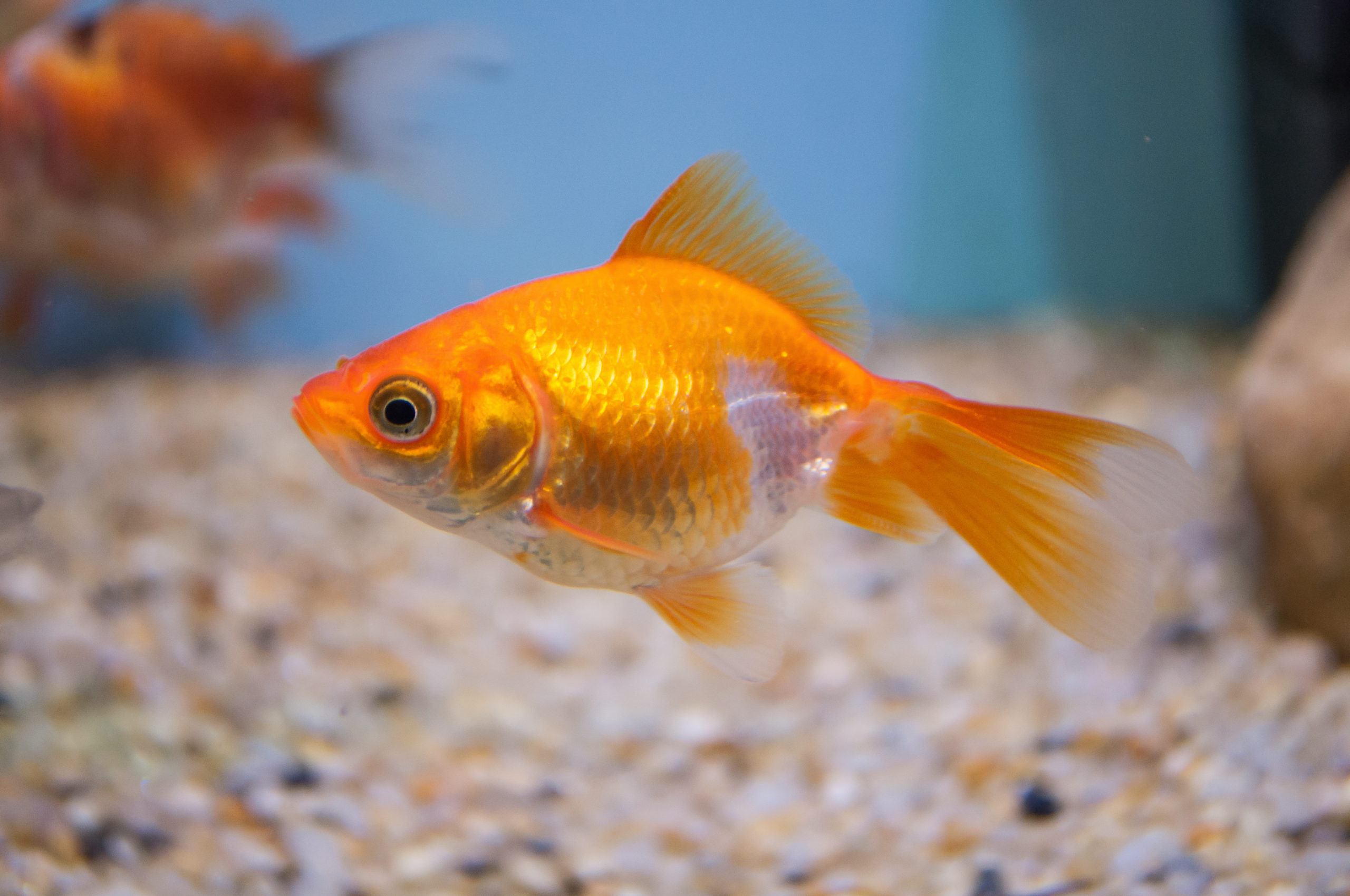 Furthermore, consumers of mass media are more apt than ever before to selectively filter information; that is, specifically choosing what to concentrate on. As a result, media, in all of its forms, is less concentrated in scope, being narrowed to appeal to the target audience. The conflation of methodologies, simultaneously existing within a preponderance of content and a widening definition as to just who is considered to be a journalist, challenges the fundamental precept of what media is entirely. So how is radio adapting in this new landscape? By expanding its means of dissemination.
"It's much more multi-faceted, social media-oriented and digital as opposed to [it being] siloed, [as it was] when I got into it," said Brad Carson, operations and brand manager of 92.9 FM ESPN and Audacy Memphis Sports. "It used to be that you were a radio guy. Now in 2021, you are getting people that are entertainers. The latest joke is, 'Hey, here's our latest talent with one million TikTok followers.' I think you can get people on a radio station or on our Audacy platforms from all walks of life. It's a much more inexact science than [ever before]."
Spencer, whose progressive thoughts on the media landscape are openly conveyed in conversation, believes the introduction of streaming to be a considerable advancement that can play across multiple platforms. Unsurprisingly, he was ahead of the game at Sports Radio America, basing the online platform on this technology.
"The market for audio is always going to be there. The question is what medium we are going to use to deliver it," said Spencer. "Everything will probably be streaming by 2030. I think that there will still be the public channels on the airwaves, but the majority of media will be consumed [via] streaming because [it is] a more accurate [platform] to measure who is listening. Whatever the next area of audio is, we will probably start it here first."
Based on my conversations with these industry professionals, it is safe to say that Ayokunle Spencer, Brad Carson, Travis Demers, Evan Wilner, Dan Zangrilli and Nick Cattles attribute their college radio experience as one of the reasons they possess the skills to succed in their current jobs. Being able to have the flexibility to make mistakes, try new things and establish long-lasting professional relationships are invaluable to ambitious young broadcasters, and all evolving broadcasters for that matter. Belonging to a college media outlet is undoubtedly something many students savor, with many largely basing their choice of college on the quality of the media outlets if they are so fortunate. However, not all ambitious young broadcasters are equally privy to the same resources.
Not all ambitious young broadcasters are able to provide sufficient previous experience when trying to secure an internship or a job.
Not all ambitious young broadcasters are privy to changing industry trends, nor do they have the resources to render them an understanding as to how to achieve their goals.
Not all ambitious young broadcasters have a place to be mentored, and mentors willing to leverage valuable industry connections that could lead them to an internship or a job.
For Ayokunle Spencer and his team at Sports Radio America, lessening the discrepancies between those with the ability to easily make connections and expend resources, and those looking to establish or collect them, has always been at the forefront of their mission — and they intend to keep shrinking the gap.
"I am surprised there aren't more places like this where people can develop their skills before they reach the big-time," expressed Spencer. "If we want to replace talent with talent, we have to develop talent at the lowest levels much more than asking for requirements at the highest levels. Every industry needs their farm-system."
Covid Is A Convenient Excuse For Lowering Our Standards
"I am sick of hearing lag and noticeably different levels of soundproofing between two hosts on the same show."
I was probably four hours deep into my all-day football binge on Saturday when I started to think about the overall quality of what I was seeing. This isn't a column about whether college football is secretly better than the NFL. This is about our industry.
While you may not notice a difference in the presentation on CBS's top line SEC broadcast or on FOX's Big Noon Saturday game, it is clear how few resources are being allocated to some of the games further down the networks' priority list. ESPN doesn't even send live broadcasters to its Thursday night college football game for instance.
Covid-19 was the beginning of this. It forced every business in the broadcast industry to re-evaluate budgets and figure out how to do games when travel and the traditional set up of broadcast booths simply were not on the table.
This isn't a problem limited to game coverage either. Plenty of hosts still are not back in their radio studio. Plenty of guests on ESPN's and FS1's mid day debate shows are still appearing via Skype and Zoom connections. It is as if we have started counting on our audience not expecting quality any more.
I want to be perfectly clear. I get that this pandemic isn't over. I get that in many cases, networks and stations are trying to avoid overcrowding studios and in some cases, make accommodations for top-level talent that refuse to get vaccinated. "It's survival mode," is the answer from corporate.
Do we still need to be in survival mode though? We are 18 months into this pandemic. The majority of Americans are vaccinated. The ones who aren't are actively making a choice not to do what they need to in order to put on the best possible show they can.
I am sick of hearing lag and noticeably different levels of soundproofing between two hosts on the same show. I am sick of seeing hosts on crystal clear HD cameras in a high tech studio talk to someone on a dirty webcam that can't be bothered to even put in headphones so they don't sound like they are shouting down a hallway.
A good example is the late Highly Questionable. I really liked that show when it was done in studio. I liked a lot of the ESPN talent that popped up on the show even after Dan Le Batard left. I couldn't watch any more of the show than the two minute clips that would show up on Twitter. I didn't want to see Bomani Jones behind a giant podcast mic. The low res camera that turned Mina Kimes's house plant into a green blob gave me a headache. The complete disregard for quality made a decent show hard to watch.
There was a time when the accommodations we made for Covid-19 were totally necessary. Bosses and broadcasters did whatever they had to to get a show or a game on the air. At this point, I am starting to wonder how much of the concessions are necessary and how much are the result of executives that "good enough" is the new standard.
It is totally reasonable to argue that in an age where microphones and editing software are cheap, slick production doesn't carry the weight it once did. That is true for the podcasters and TikTokers that are creating content in spare bedrooms and home offices. If you're ESPN or FOX or SirusXM, that slick production is what sells the idea that your content is better than what people can make at home on their own.
It's soundproof studios, 4K cameras and futuristic graphics packages that make the standard setters in the industry special. Maybe your average Joe Six-Pack can't put it into words. He just knows that a lot of home-produced content sounds and looks like play time compared to what he sees or hears on a network.
Sure, the anchors are the signature of SportsCenter's heyday, but it was the stage managers, producers, and other behind-the-scenes staff doing their jobs that really made the show thrive. Those people cost money. The details they took care of may be something 90% of viewers will never notice. They will just know that they are watching a really good show. Those difference makers cannot do their jobs to the best of their abilities if everyone is being piped in from a different FaceTime feed.
In the early days of the Covid-19 pandemic we did whatever we had to. As broadcasters, we made compromises. As an audience, we accepted compromises. We were desperate for familiar entertainment and if Zoom is what it took to get it, that was just fine. There was no cure, no vaccine, things were scary and we were all anxious not knowing how long it would all last.
More than 18 months later, things may not be back to normal, but we are considerably less desperate. There are signs of normalcy in the world. Make the commitment to bring back the standard that won you so many fans in the first place.