Will Sports Radio Survive The Pandemic?
"Industry ratings have plunged into the abyss, primarily because stations and hosts fell short in balancing sports with pandemic and social justice issues, and if there's no football season, the format might crash."
A big, big guy in sports radio told me recently, "We have the best lineup in the business.'' Yet when I try to find his July ratings, I scroll way, way down through the listings — religious stations, oldies stations, campus stations — and see pandemic-plunged numbers that resemble my senior-year grade points in college: 1.0, 0.8, 0.4. A frequency with dead air, KZZZ-AM, generated higher numbers than the two Los Angeles sports stations.
Of course, I'm kidding about that last part when no one is laughing.
Those are cume totals for all ages, I realize, and they aren't framed in the coveted 18-to-34 bro-dude demographic, or the one that stretches 20 additional years to adults who actually save their money. Still, no matter how market managers and program directors spin it, sports radio faces an existential crossroads like never before. Not including diehard markets like Boston and Philadelphia — where young males think COVID-19 is a new NFL defensive scheme — many stations are in trouble. And it suggests what industry leaders won't acknowledge because they do the hiring: The hosts simply haven't been interesting enough to avoid ratings crashes, even when a global health catastrophe and historic racial strife provided compelling daily content that should have driven increases and widened audiences.
Their mistake, perhaps by management design, was sticking with the narrow-mindedness of sports — leagues, teams, balls, launch angles — when 2020 demands sophisticated voices who can explain our disrupted world. I don't mean going woke, ESPN's recurring programming misfire. I mean, absorb the toll of the pandemic, take in the George Floyd horror and Black Lives Matter protests, unpack how it's relevant to sports and discuss it all with worldly perspective and gravitas. The stations and shows that did so probably are seeing solid numbers, unlike the ones that stuck to win-loss projections and mock drafts. This is no time to dumb-down. It's time to double-down on a surreal 2020 with an optimum usage of brain cells.
The decline was rapid and cataclysmic with long-term ramifications, enough to make male-dominated advertisers that have supported sports radio forever — businesses with their own problems — take notice. And even as leagues have resumed play in various bastardized forms, some of it quite talk-worthy, there should be mass anxiety about consumer patterns in the future.
Such as, will the listeners who've gone away ever return?
And if sports radio is so dependent on leagues and teams to keep the lights on, what happens when they can't play seasons — to wit, college football this fall? Imagine how many markets, big to middle to small, rely on local college teams to provide hot programming and pump revenues. How will they fill time now? How will they make money? "The NFL,'' you might counter, but what if the professional season stalls for the same reason — the coronavirus, they call it — that college conferences pulled plugs? Do radio executives switch to polka music?
As a sweeping generalization, folks who had time in the past for sports controversies and "guy talk'' have very good reasons not to care anymore. They're more concerned about human survival, holding onto a job, securing unemployment checks without a $600 weekly benefit, educating their kids online, paying a mortgage or aiding a relative fighting the coronavirus. Even in sports-psycho Chicago, where I riled them up for 17 years as a columnist and radio host, I can't imagine a quarterbacking derby between Nick Foles and Mitchell Trubisky mattering enough to move meters at either woefully underperforming station. I felt sorry for a local writer at The Athletic giddy about lineup changes at Chicago's ESPN 1000; shouldn't he also tout the Christian station with slightly higher ratings in 26th place, or the College of DuPage County jazz station? COVID-19 has ravaged many businesses. The business of chopping it up about sports is a looming casualty.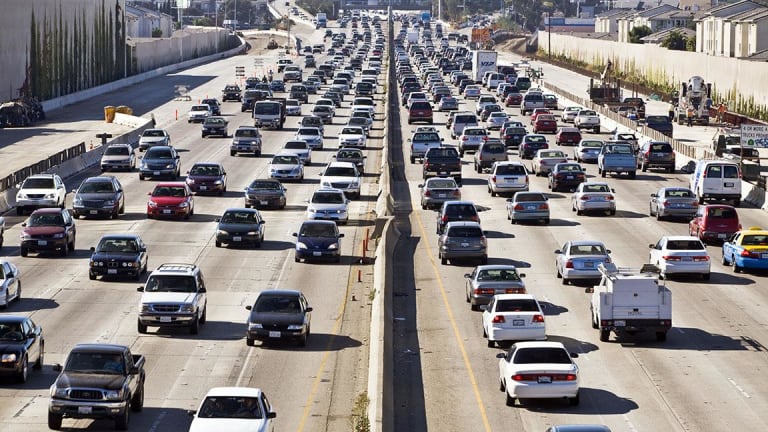 Will people flip on sports talk as an occasional diversion? Sure. Will they listen as a habit, a way of life, a reason to vent and feel pride about one's team and city? In most places, no. That would require a listener using a vehicle to get to work, and, as we know, many companies continue to have employees working from home — eliminating the two-way commute so vital to sports talk and radio as a whole. Not long ago, an estimated 23 million Americans were weekly listeners of sports radio, according to a Nielsen study, and eight of 10 were employed, many with good salaries and college educations. Most of these people were in cars. How many are in cars now? How many are still employed? Or petrified about losing jobs to the point they can't be bothered with the day's sports argument, especially when it involves which baseball player breaks virus protocol next?
Besides, fans never have felt more distant and disengaged from sports, unable to attend games and absorb the thrill of live experiences. Sharing a common rooting interest inside stadium and arena communities fuels the sports radio passion, and while games in barren ballparks or contained Bubbles are better than no games at all, it's still a depressing reminder of our new isolation. These are large, makeshift TV studios that no longer include paying customers but do involve, ugh, virtual fans and outsized cardboard cutouts that look creepier by the day. It only dilutes the fun of fandom and, ultimately, drives people away from mediums such as sports radio and writing/content websites, also locked in crisis mode.
And whatever happened to sports conviviality? Throughout America, it's still not possible in many locales to walk into a bar or restaurant, sit on a stool and chat up the bartender or other patrons about a game on TV. When the only consistent place to view an event is at home, that removes sports kinship from the equation — and, the next day, weakens the relationship a fan might have built with a radio show and its hosts.
The art of the genre is severely diminished. Sports in 2020 is not sports as we've known it. So if people aren't as motivated to talk about sports, what is the purpose of sports talk?
Like the rest of Planet Earth, sports is waiting for a magical vaccine to be developed, approved, politicized and mass-distributed so the core of the industry — and tentacles such as media — resume some sort of normalcy. That could happen in a year, but more likely, two years or longer. By then, it's possible local sports stations will have changed formats or outsourced airtime to national networks. ESPN Radio's new lineup seems intentionally vanilla for that reason — make sure any and all affiliates are happy, which in radio, means easy days for PDs without opinionated, rabble-rousing hosts starting raging fires with team owners and advertisers. I'm guessing Zubin Mehenti and Jay Willams, two-thirds of the new ESPN morning show, will be corporately pleasant to the softening detriment of Keyshawn Johnson, the lone lightning rod. It's also cheaper that way — Johnson makes much of the money in that triumvirate, which also explains why Mike Greenberg and Max Kellerman have returned for double-dipping radio shifts that don't net them extra fortunes. Anyone looking for "cutting edge'' shouldn't flip on Dan Patrick, Colin Cowherd, Jim Rome or Sirius XM. They're just trying to get by like everyone else without pissing off a loyal advertiser or boss.
When pushing the envelope, still be careful. Don't be Dan Le Batard, the ESPN man-child who posted a poll ridiculing Magic forward Jonathan Isaac after he tore his ACL. Isaac happened to be the first player inside the NBA Bubble who didn't kneel during the national anthem, prompting Le Batard — once an outstanding, credible journalist — to approve this question on his show's Twitter feed: "Is it funny the guy who refused to kneel immediately blew out his knee?'' On his show, Le Batard said he thought the question wasn't funny. Why post the question on social media, then?
"We apologize for the poll question,'' Le Batard later tweeted.
Clowns aside, safe is not the right approach moving forward. More than ever, sports radio must take chances, deal with the angry phone calls and actually attract a few listeners — or cease to exist. The assumption was everything would be fine again once King Football returned. Now, the PDs and hosts are praying the NFL doesn't crash, too. The league will protect its $15-billion season as long as possible, but at some point, Roger Goodell and the owners will cede the inevitable: Risking the well-being of athletes isn't worth a disjointed, wealth-over-health bleepshow doomed for fits and starts and an eventual shutdown.
If I'm a program director, I'm going bold and balls-out in order to save my station and profession. I want provocative hosts who talk about the world and not whether the Cubs will take advantage of the Cardinals' COVID-19 outbreak. Alas, risk-taking isn't what the corporate honchos want. They're just trying to survive, too, which means they might not.
Being Wrong On-Air Isn't A Bad Thing
…if you feel yourself getting uncomfortable over the fact that you were wrong, stop to realize that's your pride talking. Your ego. And if people call you out for being wrong, it's actually a good sign.
In the press conference after the Warriors won their fourth NBA title in eight years, Steph Curry referenced a very specific gesture from a very specific episode of Get Up that aired in August 2021.
"Clearly remember some experts and talking heads putting up the big zero," Curry said, then holding up a hollowed fist to one eye, looking through it as if it were a telescope.
"How many championships we would have going forward because of everything we went through."
Yep, Kendrick Perkins and Domonique Foxworth each predicted the Warriors wouldn't win a single title over the course of the four-year extension Curry had just signed. The Warriors won the NBA title and guess what? Curry gets to gloat.
The funny part to me was the people who felt Perkins or Foxworth should be mad or embarrassed. Why? Because they were wrong?
That's part of the game. If you're a host or analyst who is never wrong in a prediction, it's more likely that you're excruciatingly boring than exceedingly smart. Being wrong is not necessarily fun, but it's not a bad thing in this business.
You shouldn't try to be wrong, but you shouldn't be afraid of it, either. And if you are wrong, own it. Hold your L as I've heard the kids say. Don't try to minimize it or explain it or try to point out how many other people are wrong, too. Do what Kendrick Perkins did on Get Up the day after the Warriors won the title.
"When they go on to win it, guess what?" He said, sitting next to Mike Greenberg. "You have to eat that."
Do not do what Perkins did later that morning on First Take.
Perkins: "I come on here and it's cool, right? Y'all can pull up Perk receipts and things to that nature. And then you give other people a pass like J-Will."
Jason Williams: "I don't get passes on this show."
Perkins: "You had to, you had a receipt, too, because me and you both picked the Memphis Grizzlies to beat the Golden State Warriors, but I'm OK with that. I'm OK with that. Go ahead Stephen A. I know you're about to have fun and do your thing. Go ahead."
Stephen A. Smith: "First of all, I'm going to get serious for a second with the both of you, especially you, Perk, and I want to tell you something right now. Let me throw myself on Front Street, we can sit up there and make fun of me. You know how many damn Finals predictions I got wrong? I don't give a damn. I mean, I got a whole bunch of them wrong. Ain't no reason to come on the air and defend yourself. Perk, listen man. You were wrong. And we making fun, and Steph Curry making fun of you. You laugh at that my brother. He got you today. That's all. He got you today."
It's absolutely great advice, and if you feel yourself getting uncomfortable over the fact that you were wrong, stop to realize that's your pride talking. Your ego. And if people call you out for being wrong, it's actually a good sign. It means they're not just listening, but holding on to what you say. You matter. Don't ruin that by getting defensive and testy.
WORTH EVERY PENNY
I did a double-take when I saw Chris Russo's list of the greatest QB-TE combinations ever on Wednesday and this was before I ever got to Tom Brady-to-Rob Gronkowski listed at No. 5. It was actually No. 4 that stopped me cold: Starr-Kramer.
My first thought: Jerry Kramer didn't play tight end.
My second thought: I must be unaware of this really good tight end from the Lombardi-era Packers.
After further review, I don't think that's necessarily true, either. Ron Kramer did play for the Lombardi-era Packers, and he was a good player. He caught 14 scoring passes in a three-year stretch where he really mattered, but he failed to catch a single touchdown pass in six of the 10 NFL seasons he played. He was named first-team All-Pro once and finished his career with 229 receptions.
Now this is not the only reason that this is an absolutely terrible list. It is the most egregious, however. Bart Starr and Kramer are not among the 25 top QB-TE combinations in NFL history let alone the top five. And if you're to believe Russo's list, eighty percent of the top tandems played in the NFL in the 30-year window from 1958 to 1987 with only one tandem from the past 30 years meriting inclusion when this is the era in which tight end production has steadily climbed.
Then I found out that Russo is making $10,000 per appearance on "First Take."
My first thought: You don't have to pay that much to get a 60-something white guy to grossly exaggerate how great stuff used to be.
My second thought: That might be the best $10,000 ESPN has ever spent.
Once a week, Russo comes on and draws a reaction out of a younger demographic by playing a good-natured version of Dana Carvey's Grumpy Old Man. Russo groans to JJ Redick about the lack of fundamental basketball skills in today's game or he proclaims the majesty of a tight end-quarterback pairing that was among the top five in its decade, but doesn't sniff the top five of all-time.
And guess what? It works. Redick rolls his eyes, asks Russo which game he's watching, and on Wednesday he got me to spend a good 25 minutes looking up statistics for some Packers tight end I'd never heard of. Not satisfied with that, I then moved on to determine Russo's biggest omission from the list, which I've concluded is Philip Rivers and Antonio Gates, who connected for 89 touchdowns over 15 seasons, which is only 73 more touchdowns than Kramer scored in his career. John Elway and Shannon Sharpe should be on there, too.
Money Isn't The Key Reason Why Sellers Sell Sports Radio
I started selling sports radio because I enjoyed working with clients who loved sports, our station, and wanted to reach fans with our commercials and promotions.
A radio salesperson's value being purely tied to money is overrated to me. Our managers all believe that our main motivation for selling radio is to make more money. They see no problem in asking us to sell more in various ways because it increases our paycheck. We are offered more money to sell digital, NTR, to sell another station in the cluster, weekend remotes, new direct business, or via the phone in 8 hours.
But is that why you sell sports radio?
In 2022, the Top 10 highest paying sales jobs are all in technology. Not a media company among them. You could argue that if it were all about making money, we should quit and work in tech. Famous bank robber Willie Sutton was asked why he robbed twenty banks over twenty years. He reportedly said," that's where the money is". Sutton is the classic example of a person who wanted what money could provide and was willing to do whatever it took to get it, BUT he also admitted he liked robbing banks and felt alive. So, Sutton didn't do it just for the money.
A salesperson's relationship with money and prestige is also at the center of the play Death of a Salesman. Willy Loman is an aging and failing salesman who decides he is worth more dead than alive and kills himself in an auto accident giving his family the death benefit from his life insurance policy. Loman wasn't working for the money. He wanted the prestige of what money could buy for himself and his family. 
Recently, I met a woman who spent twelve years selling radio from 1999-2011. I asked her why she left her senior sales job. She said she didn't like the changes in the industry. Consolidation was at its peak, and most salespeople were asked to do more with less help. She described her radio sales job as one with "golden handcuffs". The station paid her too much money to quit even though she hated the job. She finally quit. The job wasn't worth the money to her.
I started selling sports radio because I enjoyed working with clients who loved sports, our station, and wanted to reach fans with our commercials and promotions. I never wanted to sell anything else and specifically enjoyed selling programming centered around reaching fans of Boise State University football. That's it. Very similar to what Mark Glynn and his KJR staff experience when selling Kraken hockey and Huskies football.
I never thought selling sports radio was the best way to make money. I just enjoyed the way I could make money. I focused on the process and what I enjoyed about the position—the freedom to come and go and set my schedule for the most part. I concentrated on annual contracts and clients who wanted to run radio commercials over the air to get more traffic and build their brand.
Most of my clients were local direct and listened to the station. Some other sales initiatives had steep learning curves, were one-day events or contracted out shaky support staff. In other words, the money didn't motivate me enough. How I spent my time was more important.
So, if you are in management, maybe consider why your sales staff is working at the station. Because to me, they'd be robbing banks if it were all about making lots of money.
Media Noise: BSM Podcast Network Round Table
Demetri Ravanos welcomes the two newest members of the BSM Podcast Network to the show. Brady Farkas and Stephen Strom join for a roundtable discussion that includes the new media, Sage Steele and Roger Goodell telling Congress that Dave Portnoy isn't banned from NFL events.
Podcast: Play in new window | Download
Subscribe: RSS