The NBA Fun Bubble and What's Right About Sports
"The playoffs are here, and even with ratings issues, the NBA has built a steady pandemic model compared to chaotic MLB and other sports leagues."
I now make appointments with NBA games. Life is about snacks, beer, a sanitized remote and Charles Barkley summoning his inner grocery store, warning Shaquille O'Neal, "You better quit yelling at me, Karen.''
Oh, the joy of railing against bad officiating again, dipping into the old conspiracy bag after Kristaps Porzingis was ejected for weak-sauce b.s. I forgot how liberating it is to vent. The coronavirus? I'm busy, channeling my inner Mark Cuban and having … fun?
The same can't be said for baseball, which is reconfirming everything that is unwatchable and infuriating about it, including the immaturity of players who still flout virus protocols — see Nick Senzel bear-hugging Joey Votto — and wonder, "Gee, how did someone test positive?'' And having observed the initial visions of football training camps, we should brace for scenes out of battlefields: so many players lost to COVID-19 that teams literally make public cattle calls for replacements. "I feel like the Titanic — we have hit the iceberg and we're trying to make decisions on what time we should have the band play," said Dr. Carlos del Rio, an NCAA infectious disease expert who, unfortunately, doesn't make health decisions for the reckless NFL, SEC, ACC and Big 12.
Oh, and if a world-class goaltender can opt out of the NHL Igloo mere hours before a playoff game, with the Bruins positioned to contend for a Stanley Cup, isn't any scenario possible in this ongoing reality show known as Sports In A Pandemic? "I want to be with my teammates competing, but at this moment there are things more important than hockey in my life, and that's being with my family," said Tuukka Rask, who has a newborn and two other young children at home, not that the cruel-dude segments of Boston sports fandom really care.
But basketball? I'm watching it, talking it, feeling it and unabashedly living it as the postseason begins, with nary a thought about swabs. With live events wrapped in spectator-free weirdness, sports must maintain high levels of performance and intrigue to keep the interest of viewers who, with time on their hands at home, don't have the usual original TV programming options. Major League Baseball barely can honor a schedule, and I can't wrap my brain around the concept of a football game, all the spitting and piling and tackling and snorting.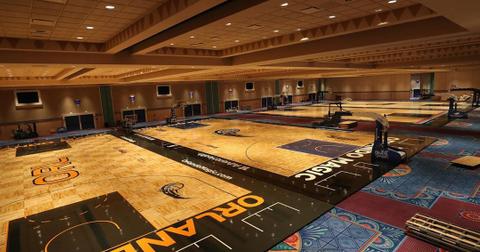 The NBA has been Bubblicious, though, and for coming up with that pun, I don't know if I should be shot or given a patent. For commissioner Adam Silver, this is a conquest of ingenuity that stands to place his league on the right side of pandemic history as MLB, the NFL and three college holdouts stumble to the dark and dangerous side. The NBA still must complete its playoffs without an outbreak, of course, and any number of temptresses "known by a player only through social media or an intermediary'' always could slide into DMs and into the sacred Bubble, with the Corona spreading and poisoning all the implied normalcy the league has created within the quarantined confines of Disney World. At this point, the vibe doesn't involve policy violations or snitch lines in the least.
It's all about story lines: LeBron's body language says he doesn't want to be there … the Lakers are vulnerable to a top-seed implosion against Dame (only the uncool still call him Damian) Lillard and the Trail Blazers … Luka Doncic trying to slip-maneuver through Kawhi Leonard, Paul George and Pat Beverley for seven games … Chris Paul, who helped create the Bubble, now wants to blow up James Harden and a hobbling Russell Westbrook … Rudy Gobert vs. Nikola Jokic … the Bucks look distracted and pressure-bloated, which could lead a head-butting Giannis Antetokounmpo to force his way out of Milwaukee … the Raptors have the savvy, toughness and defensive chops to emerge from the East again, even if Canada won't let them cross the border for another title parade … can't pick the Celtics if Gordon Hayward is taking paternity leave during a series … are the Heat a sleeper contender or immediate-ouster material?
"I definitely don't believe in the turn-on switch that everybody talks about, like we can turn on the switch and be great,'' said Antetokounmpo, who thinks the Bucks slogged through the seeding games.
"Some things that you can't control that's here, I really don't want to talk about. That's off the floor,'' bemoaned James, making the same cryptic comments he used to made in Cleveland before playoff exits. "It feels like a different season. Will we be the team that we want to be in Game 1 of the first round that we were when we stopped (in March)? I don't think so, but we'll get better and better as the games go on.''
Will they? "We have a belief in ourselves that we can win the series,'' Lillard said. The fact we're even discussing the Lakers-Blazers is a miracle in itself, given the threats that could have sabotaged the NBA restart. "It's better than what we had envisioned,'' Silver told Sports Illustrated in a rare Bubble interview. "Players have taken to it in a more spirited way than we thought they would. We knew that this would require enormous sacrifice on everyone's part, but I think what is hard to calibrate is the human emotion that comes with being around other people. And I think everyone realized that they missed it more than they even understood. I think that it's the togetherness, the camaraderie, the brotherhood of the players. To take those masks off and bang into each other, whether it's someone on your team or an opponent, it's just a human craving we have for contact with other people.''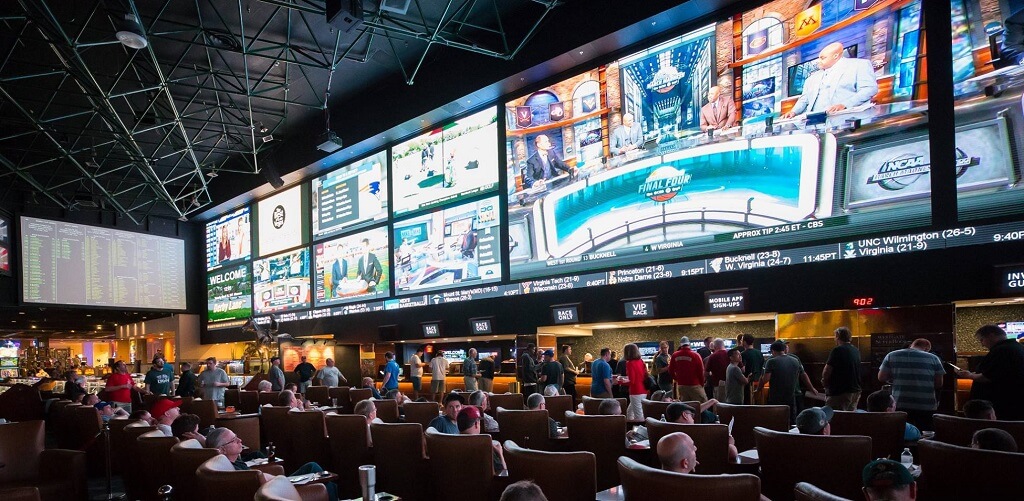 Think about it: Take those masks off and bang into each other. Wasn't basketball supposed to be, with football, absurdly unfavorable to the idea and practice of physical distancing? Only two months ago, I was writing, "Vegas is laying the wrong odds. Rather than establishing the Lakers, Bucks and Clippers as NBA title favorites, sportsbooks should emphasize the real action: What is the likelihood that the league's military lockdown camp — er, Bubble — will collapse in a shambles of coronavirus outbreaks, Black Lives Matter concerns and star defections that leads to a shutdown of the Adam Silver Salvation Tour and exposes this Disney World fairy tale as an all-time disaster? Again, why are they doing this?''
Answer: Because Silver is trying to save a league that, in some mystical convergence, has been innovative enough to isolate 22 teams in place and lucky enough that basketball is a sport conducive to such a plan. He also is fortunate to have gained the trust of players who, in near-unanimity, are cooperating in the Bubble and tolerating lifestyle hassles just enough to focus on the competition. Yes, the commissioner is funneling financial givebacks to team owners and pumping oxygen to dying TV partners, but unlike the NFL, which could lose an entire season and remain fully operable in 2021, the NBA has an uncertain future that cannot be overstated. Only MLB, heading toward a lengthy work stoppage and a bleak existence when its collective bargaining agreement expires in 14 months, needs its season to finish more than the NBA does.
Entertaining as the games have been, with Lillard advancing his legend and Doncic emerging at 21 as a generational offensive force, the league is entangled in a thicket of politics at the worst time. By embracing Black Lives Matter — natural and necessary when 75 percent of the league's players are African American — Silver has alienated Trump America and opened himself to the president's disdain for NBA players protesting during the national anthem. "I think it's been horrible for basketball," Trump told talk host Clay Travis. "Look at the basketball ratings. They're down to very low numbers. Very, very low numbers. People are angry about it. They don't realize that, they don't want, they have enough politics with guys like me. They don't need more as they're driving down, going up for the shot. They don't need it. And there was a nastiness about the NBA the way it was done too. So I think that the NBA is in trouble — I think it's in big trouble, bigger trouble than they understand.''
The TV ratings aren't nearly as grim as Trump claims and will spike beginning this week. But the league is undeniably hypocritical when it claims, in one breath, to care about human rights by displaying "Black Lives Matter'' statements across its hardwood courts, only to do traditional business in another breath with the Chinese government. The NBA wishes it had more viewers such as myself, who can separate politics from hoops when a game is compelling enough. "I understand critics who say that they turn to sports to avoid controversy. But it's unavoidable at this moment in time in our country,'' Silver said. "I wish there was an easier path for us to follow right now. Even if there were, I don't think it would necessarily be the responsible thing to do. … I think our fans are able to separate words on the floor or messages on the players' jerseys or the floor. Even to the extent that they don't, I think they recognize that these are not simple times. Our players are not one-dimensional people, and they can both be deeply concerned about issues that our country faces and at the same time perform their craft at the highest level."
No one should be surprised that Silver has taken sport's most ambitious lead in what is becoming a successful social and science experiment. The league wants to remembered as a testing visionary, joining the National Basketball Players Association in funding a fast, inexpensive, saliva-based sample authorized for public use by the U.S. Food and Drug Administration. MLB is living in a perpetual outbreak scare. The NFL and aforementioned college conferences want to stick tens of thousands of swabs up human noses. At least the NBA is thinking about the masses, as well as its future, in helping to facilitate a convenient test called SalivaDirect.
The league should ship a batch of kits to MLB, which has not played a full schedule of games since July 26 — three weeks and counting, Rob Manfred — after the Reds become the third team to call off games because of positive coronavirus tests. If only Manfred, the antithesis of Silver, had devoted resources to a more reliable system with daily tests and quicker results; instead, the Reds didn't learn of the positive until AFTER they'd played an entire game with the infected teammate. There seems a better chance of Babe Ruth rising from the dead than a season being completed, with the Cardinals forced to play three doubleheaders in Chicago. Infected teams now seem more interested in spinning excuses than owning their lapses, such as players continuing to hug after victories or indulging in fraught nightlife. "We had some pretty tight rooms when we were up in Minneapolis,'' Cardinals president John Mozeliak said. "Some people thought they were healthy and they weren't and they had close contact in terms of discussions. At the time, if I had to guess, they were mask-less. We had it drilled down to possibly the dining halls."
So they didn't hit the casino, as reported? "What I can tell you, with confidence, is it would be very irresponsible to say this group went out and did anything that was egregious," Cardinals manager Mike Shildt said. "To say something otherwise would be strongly inaccurate. We will be even more prudent with every regulation that is out there. I don't think you'll have anyone touch anyone on the field the rest of this year. Our dugouts will be even more sterile. We're going to show up later. Every meeting will be outside. It's going to be very little time spent in the ballpark.'' I assume the Cardinals, as I write this, already have had players "touch'' one another on the field.
Knowing the absurd measures MLB teams are taking to sustain this unsustainable season — imagine I-55 the other day as Cardinals players and staffers drove 41 rental cars from St. Louis to Chicago — we should applaud the clubs that so far are beating COVID-19 and their on-field rivals. It figures the Cubs, always quirky, would have one of their most successful starts ever during a pandemic. The organizations that best handle a health crisis will be remembered admirably, and Cubs boss Theo Epstein has been prioritizing protocol obedience for months. While other teams are screwing around, such as two Cleveland rogues who went out in Chicago and maybe ruined the Indians' season, the Cubs are isolating. "It's a short amount of time to just hunker down, stay in your room and do what needs to be done," Kris Bryant said. "It's a big learning experience. The Indians had some guys step out. Hopefully, we have a collective group of 30 teams that is able to commit to this process."
Forget it. But baseball does give us glimpses of what it could be if run properly: Clayton Kershaw mowing down Mike Trout all night in Anaheim … the breakout of "El Nino,'' the dreadlocked, dugout-dancing Fernando Tatis Jr. … and how long Colorado's Charlie Blackmon can maintain a .400-plus batting average weeks after he was quarantined in Georgia with the virus.
We very much miss spectators and their energy. Without them, we're hearing way too much of baseball's salty rawness, which I've addressed in an accompanying column. Only in quiet ballparks do we have to hear Stephen Strasburg yell "f—— brutal'' at the home-plate umpire, which landed him an ejection. Dodgers broadcaster Joe Davis, heretofore a vanilla voice trying not to upset the post-Vin Scully legions in southern California, made a name for himself the night pitcher Joe Kelly retaliated against the Astros. When Houston manager Dusty Baker shouted at Kelly, "Just get on the mound, little f——,'' Davis realized there was no audio delay and told his audience, "Oooh, OK. So in empty stadiums, we pick up some things that we don't normally pick up. Apologies for whoever the potty mouth is.'' Would Vin have handled it any better?
The NHL also is having coarse moments, including 16 fighting majors in the qualifying rounds alone. Between that and the injuries being concealed while staying in the same pods in Toronto and Edmonton, I'm surprised brawls don't break out in lobbies and elevators. I don't advocate hockey fights — or cleaning blood off the ice, as they did after one bout — but at the moment, it beats a 0-0 game.
Hell, even the maddening topic of replay is enhanced by pandemic TV. During a Major League Soccer game, viewers could watch a discussion between the match referee and a video review official. Why not provide real-time transparency during reviews in all sports?
So, kids, not all is gloom and doom about sports during its resumption. Though, as soon as I stopped typing those words, a headline dinged on my phone: "Nine Oklahoma Sooners test positive for COVID-19 after returning from break.'' Said head coach Lincoln Riley: "Disappointed about the news, obviously. We've done such a tremendous job this entire time. Certainly, you know when you give your players some time, there is risk in that."
Does he honestly believe the brainwashing jibber-jabber that college players are safer on campuses than at home? And why doesn't Ohio State quarterback Justin Fields, who is petitioning the Big Ten to reinstate its season, stop with the gushy appeals — "this cause is close to my heart'' — and do more homework about the risks of spreading the virus to others in close quarters? It should be obvious now, in a time when little in life is discernible, that this much is true in 2020: Sports leagues that don't play in restrictive environments, such as football, are vulnerable to COVID-19 shutdowns at any time.
And those that do? Bubblicious.
Being Wrong On-Air Isn't A Bad Thing
…if you feel yourself getting uncomfortable over the fact that you were wrong, stop to realize that's your pride talking. Your ego. And if people call you out for being wrong, it's actually a good sign.
In the press conference after the Warriors won their fourth NBA title in eight years, Steph Curry referenced a very specific gesture from a very specific episode of Get Up that aired in August 2021.
"Clearly remember some experts and talking heads putting up the big zero," Curry said, then holding up a hollowed fist to one eye, looking through it as if it were a telescope.
"How many championships we would have going forward because of everything we went through."
Yep, Kendrick Perkins and Domonique Foxworth each predicted the Warriors wouldn't win a single title over the course of the four-year extension Curry had just signed. The Warriors won the NBA title and guess what? Curry gets to gloat.
The funny part to me was the people who felt Perkins or Foxworth should be mad or embarrassed. Why? Because they were wrong?
That's part of the game. If you're a host or analyst who is never wrong in a prediction, it's more likely that you're excruciatingly boring than exceedingly smart. Being wrong is not necessarily fun, but it's not a bad thing in this business.
You shouldn't try to be wrong, but you shouldn't be afraid of it, either. And if you are wrong, own it. Hold your L as I've heard the kids say. Don't try to minimize it or explain it or try to point out how many other people are wrong, too. Do what Kendrick Perkins did on Get Up the day after the Warriors won the title.
"When they go on to win it, guess what?" He said, sitting next to Mike Greenberg. "You have to eat that."
Do not do what Perkins did later that morning on First Take.
Perkins: "I come on here and it's cool, right? Y'all can pull up Perk receipts and things to that nature. And then you give other people a pass like J-Will."
Jason Williams: "I don't get passes on this show."
Perkins: "You had to, you had a receipt, too, because me and you both picked the Memphis Grizzlies to beat the Golden State Warriors, but I'm OK with that. I'm OK with that. Go ahead Stephen A. I know you're about to have fun and do your thing. Go ahead."
Stephen A. Smith: "First of all, I'm going to get serious for a second with the both of you, especially you, Perk, and I want to tell you something right now. Let me throw myself on Front Street, we can sit up there and make fun of me. You know how many damn Finals predictions I got wrong? I don't give a damn. I mean, I got a whole bunch of them wrong. Ain't no reason to come on the air and defend yourself. Perk, listen man. You were wrong. And we making fun, and Steph Curry making fun of you. You laugh at that my brother. He got you today. That's all. He got you today."
It's absolutely great advice, and if you feel yourself getting uncomfortable over the fact that you were wrong, stop to realize that's your pride talking. Your ego. And if people call you out for being wrong, it's actually a good sign. It means they're not just listening, but holding on to what you say. You matter. Don't ruin that by getting defensive and testy.
WORTH EVERY PENNY
I did a double-take when I saw Chris Russo's list of the greatest QB-TE combinations ever on Wednesday and this was before I ever got to Tom Brady-to-Rob Gronkowski listed at No. 5. It was actually No. 4 that stopped me cold: Starr-Kramer.
My first thought: Jerry Kramer didn't play tight end.
My second thought: I must be unaware of this really good tight end from the Lombardi-era Packers.
After further review, I don't think that's necessarily true, either. Ron Kramer did play for the Lombardi-era Packers, and he was a good player. He caught 14 scoring passes in a three-year stretch where he really mattered, but he failed to catch a single touchdown pass in six of the 10 NFL seasons he played. He was named first-team All-Pro once and finished his career with 229 receptions.
Now this is not the only reason that this is an absolutely terrible list. It is the most egregious, however. Bart Starr and Kramer are not among the 25 top QB-TE combinations in NFL history let alone the top five. And if you're to believe Russo's list, eighty percent of the top tandems played in the NFL in the 30-year window from 1958 to 1987 with only one tandem from the past 30 years meriting inclusion when this is the era in which tight end production has steadily climbed.
Then I found out that Russo is making $10,000 per appearance on "First Take."
My first thought: You don't have to pay that much to get a 60-something white guy to grossly exaggerate how great stuff used to be.
My second thought: That might be the best $10,000 ESPN has ever spent.
Once a week, Russo comes on and draws a reaction out of a younger demographic by playing a good-natured version of Dana Carvey's Grumpy Old Man. Russo groans to JJ Redick about the lack of fundamental basketball skills in today's game or he proclaims the majesty of a tight end-quarterback pairing that was among the top five in its decade, but doesn't sniff the top five of all-time.
And guess what? It works. Redick rolls his eyes, asks Russo which game he's watching, and on Wednesday he got me to spend a good 25 minutes looking up statistics for some Packers tight end I'd never heard of. Not satisfied with that, I then moved on to determine Russo's biggest omission from the list, which I've concluded is Philip Rivers and Antonio Gates, who connected for 89 touchdowns over 15 seasons, which is only 73 more touchdowns than Kramer scored in his career. John Elway and Shannon Sharpe should be on there, too.
Money Isn't The Key Reason Why Sellers Sell Sports Radio
I started selling sports radio because I enjoyed working with clients who loved sports, our station, and wanted to reach fans with our commercials and promotions.
A radio salesperson's value being purely tied to money is overrated to me. Our managers all believe that our main motivation for selling radio is to make more money. They see no problem in asking us to sell more in various ways because it increases our paycheck. We are offered more money to sell digital, NTR, to sell another station in the cluster, weekend remotes, new direct business, or via the phone in 8 hours.
But is that why you sell sports radio?
In 2022, the Top 10 highest paying sales jobs are all in technology. Not a media company among them. You could argue that if it were all about making money, we should quit and work in tech. Famous bank robber Willie Sutton was asked why he robbed twenty banks over twenty years. He reportedly said," that's where the money is". Sutton is the classic example of a person who wanted what money could provide and was willing to do whatever it took to get it, BUT he also admitted he liked robbing banks and felt alive. So, Sutton didn't do it just for the money.
A salesperson's relationship with money and prestige is also at the center of the play Death of a Salesman. Willy Loman is an aging and failing salesman who decides he is worth more dead than alive and kills himself in an auto accident giving his family the death benefit from his life insurance policy. Loman wasn't working for the money. He wanted the prestige of what money could buy for himself and his family. 
Recently, I met a woman who spent twelve years selling radio from 1999-2011. I asked her why she left her senior sales job. She said she didn't like the changes in the industry. Consolidation was at its peak, and most salespeople were asked to do more with less help. She described her radio sales job as one with "golden handcuffs". The station paid her too much money to quit even though she hated the job. She finally quit. The job wasn't worth the money to her.
I started selling sports radio because I enjoyed working with clients who loved sports, our station, and wanted to reach fans with our commercials and promotions. I never wanted to sell anything else and specifically enjoyed selling programming centered around reaching fans of Boise State University football. That's it. Very similar to what Mark Glynn and his KJR staff experience when selling Kraken hockey and Huskies football.
I never thought selling sports radio was the best way to make money. I just enjoyed the way I could make money. I focused on the process and what I enjoyed about the position—the freedom to come and go and set my schedule for the most part. I concentrated on annual contracts and clients who wanted to run radio commercials over the air to get more traffic and build their brand.
Most of my clients were local direct and listened to the station. Some other sales initiatives had steep learning curves, were one-day events or contracted out shaky support staff. In other words, the money didn't motivate me enough. How I spent my time was more important.
So, if you are in management, maybe consider why your sales staff is working at the station. Because to me, they'd be robbing banks if it were all about making lots of money.
Media Noise: BSM Podcast Network Round Table
Demetri Ravanos welcomes the two newest members of the BSM Podcast Network to the show. Brady Farkas and Stephen Strom join for a roundtable discussion that includes the new media, Sage Steele and Roger Goodell telling Congress that Dave Portnoy isn't banned from NFL events.
Podcast: Play in new window | Download
Subscribe: RSS