Eavesdropping: Danny and Gallant
"There's little ego on the show, not to be confused with lack of opinion, because both O'Neil and Gallant are willing to make theirs known."
11 months ago, 710 ESPN Seattle launched a new morning show with Danny O'Neil and Paul Gallant. It was a unique situation considering the preceding hosts are popular, successful, and remain with the station, but navigating a global pandemic, unrest in the city, and four months of cancelled sports surely forced the new duo to find their own style and connect with the audience quickly.
When I tuned into Danny and Gallant at the start of the month, the show had a familiar sound. The similarities between 710's current morning show and its previous one, hosted by Mike Salk and Brock Huard, are plenty. Among those, were some recurring segments over shabby music beds.
This is becoming a common trend in my sports radio listening outside New York and I really want to see evidence of a desire for segments to be done over music beds sounding like a '90s video game. At times, I lose the hosts' theme and have recalls of Charles Barkley Shut Up And Jam, an underrated classic by Sega Genesis.
O'Neil plays point guard for the duo, seamlessly driving the show in and out of topics. Both hosts are willing to laugh at themselves through plenty of lighthearted fun. Gallant will toss in a unique voice every now and then, O'Neil chuckles with the audience at his jokes and self-belittled ability to handle the power that comes with having a flashlight.
There's little ego on the show, not to be confused with lack of opinion, because both O'Neil and Gallant are willing to make theirs known. Gallant a little more loudly, with enough passion and energy to keep you awake at 7am. I'm going to estimate a near 20-year age gap between the younger Gallant and veteran O'Neil, a generational difference which is good for referencing unique life experiences.
Strong opens were a frequent occurrence during my month of listening to Danny and Gallant. There was no need to exchange pleasantries or discuss how to start the show after they're already on-air – they jumped right into content. If there was an obvious open, they took it, but they also demonstrated an ability to find topics of substance, even if it meant grabbing audio from outside personalities such as Emmanuel Acho, or my personal favorite Boomer Esiason.
When O'Neil and Gallant set the opening segment from early August by discussing perceptions of New York, my mind quickly raced as I scrambled to build a case for defending my city. But then the Seattle radio hosts offered sound from WFAN's Esiason, which I somehow missed the week prior and admittedly cringed as I heard him attempt to play the role of psychologist and diagnose Jamal Adams.
Danny and Gallant responded with passion and some outrage as they called out Esiason's ignorance in what was a fantastic segment of radio to listen to. Specific details of Esiason's content aside, the framework of the conversation by Danny and Gallant featured examples, emotion and relatable scenarios for the audience.
The hosts will offer creative segments such as "laying a discussion to rest," as they end talk of Jadeveon Clowney's potential return to the Seahawks, doing so with the help of Billy Crystal's "mostly dead" line from Princess Bride. Or Gallant's created discussion of "popular excuses" that were made for the Seahawks in the last year, a topic built well for someone who can offer an unbiased opinion as a newcomer to the market.
But the show is also very regimented, which can lead to minimal spontaneity. I touted their opens, but on the days I listened, those never lasted more than 10 minutes. If a show has a strong opening thought or conversation, I don't want to stare at the clock knowing I only have 10 minutes before it's over.
At 7:10 they're jumping from what might be a great discussion, into "What to Watch For," followed by an interview with John Clayton. What if the initial conversation is just getting started? Now it's buried for a minimum of two more segments. I enjoy discussions and topics that build. The best opinions might take time to develop and formulate, but over regimenting the show negates some of that development.
I'll give a ton of credit to the station's sales team though, "What to Watch For", "Blue 42", "Around the NFL", John Clayton's interview, and "Flag On The Play" are daily segments with sponsors. If that's going to allow for more content and less in-show commercials, then I'm on board.
Danny and Gallant also prove there's an art to agreeing. Too often with co-hosts, one personality feels the need to take a countering view even if it isn't genuine. The desire for forced debate was thankfully missing from Danny and Gallant, who demonstrated an ability to agree on a topic, but still formulate interesting conversation around it.
The idea of Antonio Brown being a potential fit with the Seahawks needs to be discussed by a Seattle sports radio show. If it's brought up in the pre-show meeting and both hosts agree "we don't think he makes sense with the Seahawks," there should be no obligation of turning it into a forced debate. Instead, the show plucked audio of Emmanuel Acho's assertion that the Seahawks owe it to Russell Wilson to add the polarizing wide receiver. Danny and Gallant used the audio to jumpstart an interesting rebuttal, and further localize Acho's comments by comparing false misconceptions that surround the Seahawks to misconceptions that define their city.
On the East Coast, the sports scene is quiet before 10am, but West Coast morning shows receive new content to discuss. The middle of O'Neil and Gallant's morning show is noon on the East Coast, fresh stories have already developed and breaking news is always a possibility.
Having the general manager of a local team break that news isn't common, but it happened this past month on Danny and Gallant. With Seattle Mariners GM Jerry Dipoto on the show, the hosts asked about a trade that was being reported on social media. Instead of declining comment, he surprisingly confirmed the transaction. It's a small note, but Dipoto's willingness to be transparent about the trade depicts the trust and positive relationship he has with 710 ESPN Seattle and their morning show.
Additionally, there was little focus on the NBA's plan to resume the postseason, which was announced during their show and was one of the biggest national sports stories of the month. But maybe that would have been different if Seattle didn't have the Supersonics sadly ripped away from them more than a decade ago.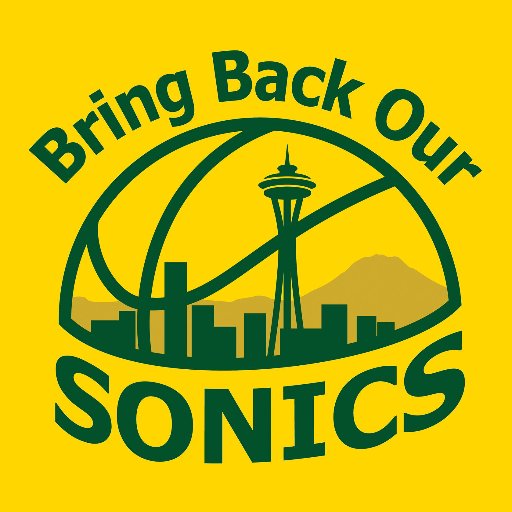 To close this story, I'd like to compliment the way Danny and Gallant close their show. The "Flag On The Play" segment offers an opportunity to reflect, project and rant. The show lacks many communal contributions in terms of calls, texts or tweets, but this segment guaranteed the inclusion of multiple voices with Lydia Cruz and producer Jessamyn McIntyre. In the spirit of the show, I'll raise a flag to their sendoff of Cruz from Aug. 21. After Cruz's seemingly unexpected departure, the farewell from O'Neil, Gallant, McIntyre and others at ESPN Seattle was very classy.
Almost one year in the books for Danny and Gallant, and it sounds like they're off to a good start.
Being Wrong On-Air Isn't A Bad Thing
…if you feel yourself getting uncomfortable over the fact that you were wrong, stop to realize that's your pride talking. Your ego. And if people call you out for being wrong, it's actually a good sign.
In the press conference after the Warriors won their fourth NBA title in eight years, Steph Curry referenced a very specific gesture from a very specific episode of Get Up that aired in August 2021.
"Clearly remember some experts and talking heads putting up the big zero," Curry said, then holding up a hollowed fist to one eye, looking through it as if it were a telescope.
"How many championships we would have going forward because of everything we went through."
Yep, Kendrick Perkins and Domonique Foxworth each predicted the Warriors wouldn't win a single title over the course of the four-year extension Curry had just signed. The Warriors won the NBA title and guess what? Curry gets to gloat.
The funny part to me was the people who felt Perkins or Foxworth should be mad or embarrassed. Why? Because they were wrong?
That's part of the game. If you're a host or analyst who is never wrong in a prediction, it's more likely that you're excruciatingly boring than exceedingly smart. Being wrong is not necessarily fun, but it's not a bad thing in this business.
You shouldn't try to be wrong, but you shouldn't be afraid of it, either. And if you are wrong, own it. Hold your L as I've heard the kids say. Don't try to minimize it or explain it or try to point out how many other people are wrong, too. Do what Kendrick Perkins did on Get Up the day after the Warriors won the title.
"When they go on to win it, guess what?" He said, sitting next to Mike Greenberg. "You have to eat that."
Do not do what Perkins did later that morning on First Take.
Perkins: "I come on here and it's cool, right? Y'all can pull up Perk receipts and things to that nature. And then you give other people a pass like J-Will."
Jason Williams: "I don't get passes on this show."
Perkins: "You had to, you had a receipt, too, because me and you both picked the Memphis Grizzlies to beat the Golden State Warriors, but I'm OK with that. I'm OK with that. Go ahead Stephen A. I know you're about to have fun and do your thing. Go ahead."
Stephen A. Smith: "First of all, I'm going to get serious for a second with the both of you, especially you, Perk, and I want to tell you something right now. Let me throw myself on Front Street, we can sit up there and make fun of me. You know how many damn Finals predictions I got wrong? I don't give a damn. I mean, I got a whole bunch of them wrong. Ain't no reason to come on the air and defend yourself. Perk, listen man. You were wrong. And we making fun, and Steph Curry making fun of you. You laugh at that my brother. He got you today. That's all. He got you today."
It's absolutely great advice, and if you feel yourself getting uncomfortable over the fact that you were wrong, stop to realize that's your pride talking. Your ego. And if people call you out for being wrong, it's actually a good sign. It means they're not just listening, but holding on to what you say. You matter. Don't ruin that by getting defensive and testy.
WORTH EVERY PENNY
I did a double-take when I saw Chris Russo's list of the greatest QB-TE combinations ever on Wednesday and this was before I ever got to Tom Brady-to-Rob Gronkowski listed at No. 5. It was actually No. 4 that stopped me cold: Starr-Kramer.
My first thought: Jerry Kramer didn't play tight end.
My second thought: I must be unaware of this really good tight end from the Lombardi-era Packers.
After further review, I don't think that's necessarily true, either. Ron Kramer did play for the Lombardi-era Packers, and he was a good player. He caught 14 scoring passes in a three-year stretch where he really mattered, but he failed to catch a single touchdown pass in six of the 10 NFL seasons he played. He was named first-team All-Pro once and finished his career with 229 receptions.
Now this is not the only reason that this is an absolutely terrible list. It is the most egregious, however. Bart Starr and Kramer are not among the 25 top QB-TE combinations in NFL history let alone the top five. And if you're to believe Russo's list, eighty percent of the top tandems played in the NFL in the 30-year window from 1958 to 1987 with only one tandem from the past 30 years meriting inclusion when this is the era in which tight end production has steadily climbed.
Then I found out that Russo is making $10,000 per appearance on "First Take."
My first thought: You don't have to pay that much to get a 60-something white guy to grossly exaggerate how great stuff used to be.
My second thought: That might be the best $10,000 ESPN has ever spent.
Once a week, Russo comes on and draws a reaction out of a younger demographic by playing a good-natured version of Dana Carvey's Grumpy Old Man. Russo groans to JJ Redick about the lack of fundamental basketball skills in today's game or he proclaims the majesty of a tight end-quarterback pairing that was among the top five in its decade, but doesn't sniff the top five of all-time.
And guess what? It works. Redick rolls his eyes, asks Russo which game he's watching, and on Wednesday he got me to spend a good 25 minutes looking up statistics for some Packers tight end I'd never heard of. Not satisfied with that, I then moved on to determine Russo's biggest omission from the list, which I've concluded is Philip Rivers and Antonio Gates, who connected for 89 touchdowns over 15 seasons, which is only 73 more touchdowns than Kramer scored in his career. John Elway and Shannon Sharpe should be on there, too.
Money Isn't The Key Reason Why Sellers Sell Sports Radio
I started selling sports radio because I enjoyed working with clients who loved sports, our station, and wanted to reach fans with our commercials and promotions.
A radio salesperson's value being purely tied to money is overrated to me. Our managers all believe that our main motivation for selling radio is to make more money. They see no problem in asking us to sell more in various ways because it increases our paycheck. We are offered more money to sell digital, NTR, to sell another station in the cluster, weekend remotes, new direct business, or via the phone in 8 hours.
But is that why you sell sports radio?
In 2022, the Top 10 highest paying sales jobs are all in technology. Not a media company among them. You could argue that if it were all about making money, we should quit and work in tech. Famous bank robber Willie Sutton was asked why he robbed twenty banks over twenty years. He reportedly said," that's where the money is". Sutton is the classic example of a person who wanted what money could provide and was willing to do whatever it took to get it, BUT he also admitted he liked robbing banks and felt alive. So, Sutton didn't do it just for the money.
A salesperson's relationship with money and prestige is also at the center of the play Death of a Salesman. Willy Loman is an aging and failing salesman who decides he is worth more dead than alive and kills himself in an auto accident giving his family the death benefit from his life insurance policy. Loman wasn't working for the money. He wanted the prestige of what money could buy for himself and his family. 
Recently, I met a woman who spent twelve years selling radio from 1999-2011. I asked her why she left her senior sales job. She said she didn't like the changes in the industry. Consolidation was at its peak, and most salespeople were asked to do more with less help. She described her radio sales job as one with "golden handcuffs". The station paid her too much money to quit even though she hated the job. She finally quit. The job wasn't worth the money to her.
I started selling sports radio because I enjoyed working with clients who loved sports, our station, and wanted to reach fans with our commercials and promotions. I never wanted to sell anything else and specifically enjoyed selling programming centered around reaching fans of Boise State University football. That's it. Very similar to what Mark Glynn and his KJR staff experience when selling Kraken hockey and Huskies football.
I never thought selling sports radio was the best way to make money. I just enjoyed the way I could make money. I focused on the process and what I enjoyed about the position—the freedom to come and go and set my schedule for the most part. I concentrated on annual contracts and clients who wanted to run radio commercials over the air to get more traffic and build their brand.
Most of my clients were local direct and listened to the station. Some other sales initiatives had steep learning curves, were one-day events or contracted out shaky support staff. In other words, the money didn't motivate me enough. How I spent my time was more important.
So, if you are in management, maybe consider why your sales staff is working at the station. Because to me, they'd be robbing banks if it were all about making lots of money.
Media Noise: BSM Podcast Network Round Table
Demetri Ravanos welcomes the two newest members of the BSM Podcast Network to the show. Brady Farkas and Stephen Strom join for a roundtable discussion that includes the new media, Sage Steele and Roger Goodell telling Congress that Dave Portnoy isn't banned from NFL events.
Podcast: Play in new window | Download
Subscribe: RSS