It's A New Industry And Joe Fortenbaugh's Right In The Middle Of It
"The sky's the limit. We're in 18 states right now and by the next election we could have as many as 24 or 25. And, the projections by 2025 have it at maybe 40 States so it's similar to what happened with marijuana."
Joe Fortenbaugh grew up obsessed with sports. The Allentown, PA native's favorite athletes included Allen Iverson and Donovan McNabb. In the fifth grade, Fortenbaugh's class project was to give a speech about one of his role-models. While his other classmates talked about parents and family members, Joe expressed his appreciation of Barry Sanders.
In 2003, Fortenbaugh graduated from Penn State and was on his way to Thomas Jefferson's School of Law in San Diego. His reasoning behind getting a law degree was simple: learn contract law and become a sports agent.
Since his mindset coming out of High School was to work in sports, he knew he needed one more thing along with a law degree to really make it, real-world experience. During his 1L year at Thomas Jefferson, Joe wanted to get an internship, so he searched for NFL agents that were based out of the San Diego area. This is how he came across the name Jack Bechta, San Francisco 49er George Kittle's agent.
Joe put together his resume and a cover letter and mailed it to Bechta. To stick out from the norm, his plan was to send his resume and a different cover letter to Jack every single day for a month. If he didn't hear from the agent after a month, his plan was to then start calling the agency every single day for another month. And, if he still had not heard back from them after two months, Joe was going to just show up at their door every single day for that third month.
After 23 days and 23 letters, Fortenbaugh received a phone call from Joe Palumbo (an agent that worked for Jack), who said, "enough of the letters, just come in and meet us".
The meeting went well and Bechta ended up giving him an unpaid internship that lasted his whole tenure at Law School. Post graduation, Joe had a job opportunity with the agency, but he wanted to make money right away so he decided to go another route.
Joe bounced around a little bit, which included stints of playing online poker and working in Minor League Baseball. While in the Minors, Joe received a call from Becha who was launching a website called National Football Post. Bechta wanted to bring Joe on as a jack of all trades to manage the website. Joe jumped at the opportunity, as he was making only $500 bucks a month working in the Minors despite working crazy hours.
The website launched in August of 2008, and things were going great. He was writing, traveling, the whole nine yards. Then in August of 2011, while still working NFP, Joe decided he wanted to get into the gambling space. He foresaw it being the next big thing, so his plan was to move out to Las Vegas for one football season to get to know all the oddsmakers and learn about the industry. His thought process was that if sports betting was ever legalized, he might be of value to one of these bigger networks. From then on, Joe started doing more and more gambling related posts and even a video series with various gambling industry professionals.
Fortenbaugh would put together a solid resume, which included of course the NationalFootballPost.com, hosting "The Sharp 600″ sports betting podcast for Covers.com, being a San Francisco morning show host for 95.7 The Game, appearing as a sports betting analyst on dozens of radio shows around the country and doing freelance columns for USA Today and ESPN.com, among others.
Fast forward to 2018 and Fortenbaugh's gamble paid off in a big way when the Supreme Court deemed the Professional and Amatuer Sports Protection Act of 1992 unconstitutional, thus allowing legal sports betting to spread. While ESPN had showcased sports betting segments like Chris Berman's "Swami Sez" and Scott Van Pelt's "Bad Beats" for years on "SportsCenter", gambling went to a completely different level after the ruling.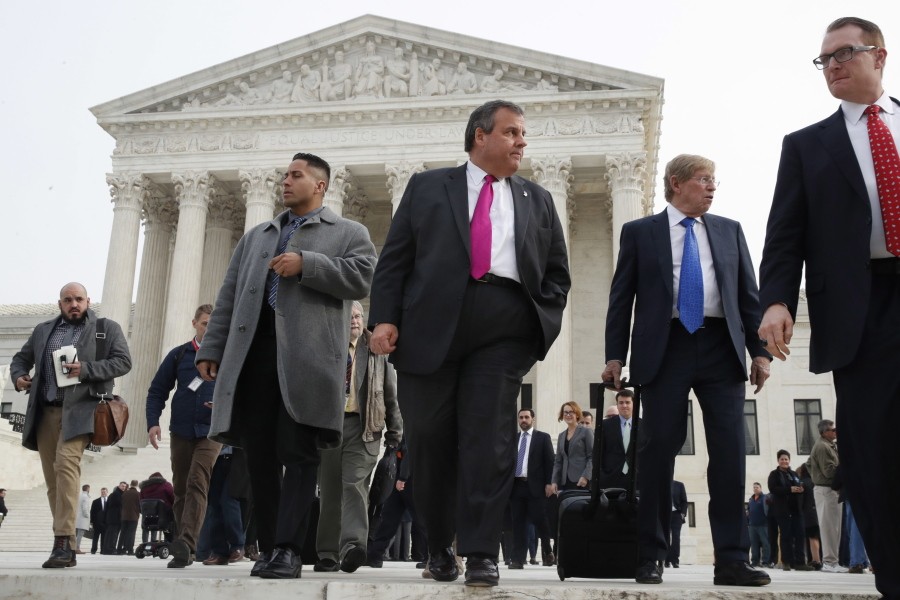 As a result of the Court's decision, Gambling spread into 22 total jurisdictions (if you count the four states that have passed legislation but haven't launched wagering yet). Because of the big boom, ESPN dipped more than just their toes into sports gambling. By building a new Las Vegas studio to expand their focus on games and odds, I'd say they've gone all-in.
That is where Fortenbaugh comes in. He has relocated to Las Vegas to do TV, radio and digital for ESPN, headlined by working alongside co-host Doug Kezerian on ESPN's Daily Wager. He will also co-host both a new digital sports betting program (not named yet) and has joined the cast of GameDay, an ESPN Radio show every Saturday with Matt Jones and Myron Medcalf. ESPN began using Fortenbaugh as a guest in March of last year when the network launched The Daily Wager. 
But, it wasn't all roses for Fortenbaugh, who faced many hurdles along the way. So many, that his dad had the "talk" with him about having a backup plan and he himself even looked into potentially going to school to become a blackjack dealer.
"Before I broke in it felt like at every point before the next step happened I was almost at a breaking point where nothing was going to work out … A lot of heartbreak and coming up just short on jobs I wanted … A lot of 15-hour plus workdays."
I asked him about his thoughts on the future of the gambling industry. Joe, like many others, is optimistic about the boom.
"The sky's the limit. We're in 18 states right now and by the next election we could have as many as 24 or 25. And, the projections by 2025 have it at maybe 40 States so it's similar to what happened with marijuana … On the job front, this is going to open up a lot of opportunities for people. You're going to need production people, camera people, sound people, makeup people, writers, audio, etc. and you're going to see opportunity for everyone from a corporate standpoint as well."
The only word of caution Joe gives is to make sure you vet out who you follow and listen to in the industry.
"It's a new industry and everyone's talking about spreads now. There are going to be people that understand the information, and there are going to be people who don't. Some guys might not and you have to do what you do with a lot of your information. You are going to have to be diligent and sort through it just like news and politics."
During our conversation, another hot topic, social media, also came up. I asked him about his advice on dealing with internet trolls. While he loves using Twitter as a creative resource, he doesn't like the negativity and vitriol. In the end, he understands that comes along with the job.
Fortenbaugh recited a family trip to Jackson Hole, Wyoming that changed his perspective on things. Seeing his kids running free outside and the beauty of the outdoors made him realize that there was more to life than being connected to his phone and social media in general. But, he gets it.
"I'd be lying to you if I said I didn't pay attention to it. If you are going to use social media, it's going to be very difficult to avoid the negativity. Trust the process and on the flipside, the trolls will keep you focused and hungry."
As for advice to anyone trying to make it in the industry itself?
"Just start doing it. Just grind. Just start getting your reps. Do a podcast, do a livestream, do whatever you can. Right now is a wonderful time for young people who are trying to get into the industry because you don't need to actually be hired to do it. You don't need to wait for a newspaper to give you a job, you can start a blog, you can just start tweeting, you can do a livestream where you don't need a great technical production because the best thing that's going to happen is you're going to get your reps in.
"I was awful on the radio, tv and in writing when I first started. By no means am I great now, but I'm a lot better than when I first started because I got the reps in and the experience. And, I study people in the industry who are very good.
"Let me tell you something if you're single and you don't have children, you have no excuse. Once you have kids, you're going to want to be a Dad or Mom and you're going to have to find that balance and the time is not going to be there like it used to be where you could put in 16 hours a day 7 days a week, so get it done now."
Before we parted ways, I asked Joe a personal question. Being a gambler myself, I had to ask him about his favorite NFL bets for Week 1. 
"If the number gets to +3 (currently +2.5), I like the Los Angeles Rams in that Sunday night game against the Dallas Cowboys. I'll also take the Minnesota Vikings -2.5 at home against the Green Bay Packers. I am not a fan of Green Bay this year. Look at their record in one score games, look at their turnover differential. They are kind of a house of cards. Rogers' numbers are way down, second worst completion percentage of the last 12 years and his second worst quarterback rating of the last 11 years. They drafted Jordan Love so there's going to be that pressure on him. And, I love Minnesota's acquisition of Ngakoue, so they are going to be bolstered on defense."
In 2003 Fortenbaugh had aspirations of becoming an agent. Fast forward 17 years later and his life has turned out very different than he imagined at that time.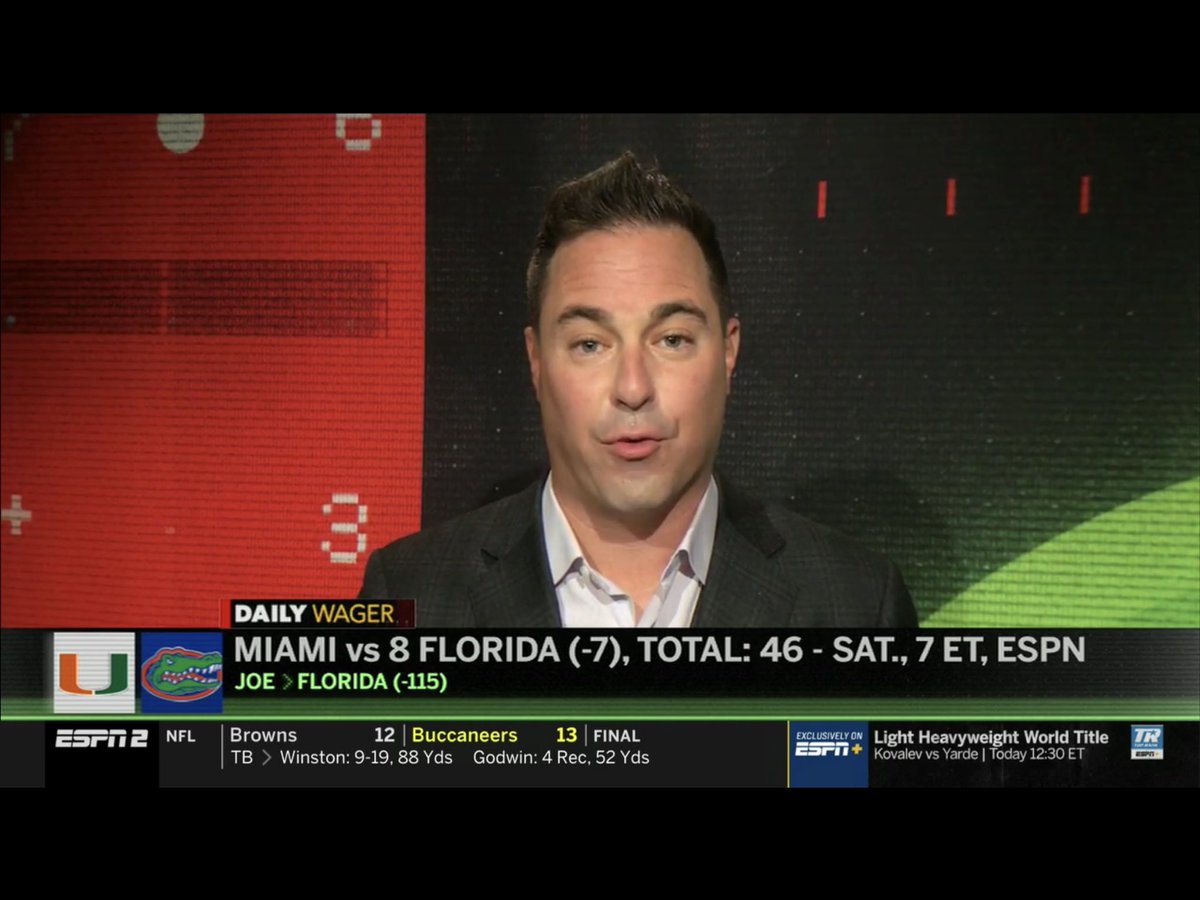 "My ultimate goal was happiness. I wanted to grow up and do something that I loved."
After speaking with him and from the looks of things, it worked out just fine. I'd even say, it all came up aces.
Dallas Cowboys: Proof That Marketing Works
"Good marketers can convince you their products are anything they want you to believe those products are."
Why do people still hate the Dallas Cowboys? Give me a good football reason that the Cowboys are worth your time. I get that there was an era where if the NFL was Mortal Kombat, the Cowboys were Shang Tsung, but those days ended three decades ago.
It's 2022. There are adults in their late 20s that have never seen a Cowboys' championship. Since 2000, the franchise has been to the playoffs fewer times than the Falcons. They have won as many playoff games in that time as the Jaguars. At this point, hating the Cowboys is about as useless as hating Luxembourg.
So why do people still have such a deep-seated disdain for the star and the players that wear it? Why was a national celebration set of on Sunday when the Cowboys lost in the stupidest way imaginable?
The answer is pretty simple really: marketing.
Good marketers can convince you their products are anything they want you to believe those products are. Great marketers can get you to behave like those products are what they say they are even when you know that isn't true.
Jerry Jones is a great marketer.
People tune in when the Cowboys play. Maybe a good chunk of those people are hate-watching, but they're watching. That is why the team was on in primetime six times this season. Of those other eleven games, seven of them were called by either FOX's or CBS's top broadcast team.
ESPN completely rebuild and rebranded First Take around the idea that Stephen A. Smith doesn't like the Dallas Cowboys. That is it. The whole promo package for the show was just Smith wearing a cowboy hat and chomping on a cigar and laughing.
Shouldn't we be doing this to the Patriots? Afterall, in the time since the Cowboy's last Super Bowl appearance, New England has gone to the game an astounding ten times and won six titles.
It's easy to read that sentence and say "Well, Tom Brady isn't there anymore. The Patriots aren't what they used to be. It isn't as much fun to hate them."
Uh, dawg, who in Dallas has been worth hating since Troy Aikman retired? You know, like 22 years ago!
Jerry Jones isn't the man that coined the phrase "America's Team, " so he didn't set its initial meaning. What it became, by virtue of him leaning into the branding is something that forces you to react. Either you buy into the blue and the silver and the star and you're with America's team or you recoil at the branding and the goofiness of the whole aesthetic and want to watch it burn.
Notre Dame football could be doing this too. The problem is they do not have the great markerter out front pushing that slogan over and over again.
Even "how bout them Cowboys?" is a solid positioning statement. It's easily repeatable in good times or bad. The genius of Jerry Jones embracing that statement and that clip of Jimmy Johnson shouting those four now-iconic words is that it is a question that always has an answer.
Fans can celebrate with "how bout them cowboys" when the team wins. Haters can say it facetiously when they are on a losing streak. Either way, you are saying it and the Dallas Cowboys are occupying a part of your brain.
Positioning statements work. That is why so many stations tag their imaging with the same phrase or sentence every single time. That is why so many stations are called The Fan or The Game or The Ticket.
Admittedly, sometimes we need to rethink how our listeners are receiving the message. If we are all going for homogeny, nothing can stand out. Maybe that is a reason to rethink what I jokingly call "sports radio's magic hat of five acceptable station names", but the larger point is that you want every message you put out to point to the brand image you are trying to portray.
Jerry Jones's message to the NFL and the media is no matter who they root for, fans care about my team. His positioning statements reflect that. Whether you think they are great marketing or goofy corporate branding, they work. The proof is everywhere.
Three Sports Marketing Trends You Need To Know
"Sports marketing is evolving at an extremely rapid pace and you'd best know where your competition lies or where opportunity exists."
#1 OTT's RAPID EXPANSION  
Pay TV lost more than 5 million customers in 2020 and that trend is going to continue and the number is going to increase. With nearly 30% more Americans cutting the cord in 2021 and almost 87% of adults 18-24 preferring the OTT option, you'd better dive in and understand just how fast video consumption is changing; especially in sports. Platforms like ESPN+, Amazon, Peacock, Paramount+ and Facebook are diving head first into the sports rights market so that they can deliver LIVE sports where Americans are consuming video.  OTT provides that sniper riffle approach advertisers are looking for as they try to increase ROI and minimize waste. 
#2 AI … DATA-DATA-DATA
Without a doubt artificial intelligence is changing the way marketers are deciding how to go to market with their messaging and their products and/or services.  More data is available now than ever before and you'd better understand how your client is using it to help them make their buying decisions.  Most large advertisers are not only using one, but multiple vendors and are trying to obtain as much data as they possibly can so they can better recognize trends and understand their consumers behaviors and buying patterns
#3 eSports is BOOMING
Video games aren't just for fun and entertainment at home anymore.  Gamers are now creating leagues, generating 6-figure endorsements and have multiple contests where they compete for HUGE cash and prizes.  Marketers are actively looking for ways to take advantage of this meteoric rise in popularity of eSports and that includes product placement, team sponsorships, individual gamer(s) sponsorships and tournament sponsorships.  If your station isn't trying to create a sellable feature around eSports then you're missing out on a huge and very sellable feature.  There are over 234 million eSports enthusiasts world wide and that number is only going to continue to climb. 
OTT, AI and eSports are rapidly changing the sports marketing landscape and these are trends that will only continue and grow over the next 5 years.  Digitalization of just about everything is changing how, where, when and on what kind of devices sports fans are consuming content.  Sports marketing is evolving at an extremely rapid pace and you'd best know where your competition lies or where opportunity exists. 
Be the expert in the room when meeting with agencies and/or clients, it will set you apart from the pack.  Understanding these rapidly evolving trends will help you have better and deeper dialog with your advertisers. 
What Should Radio Be Thinking About On Martin Luther King Day?
"Shouldn't we be doing more than just waiting for resumes with "black-sounding names" on top of them to come across our desks?"
Monday, January 17 is Martin Luther King Jr. Day. A lot of you will get the day off of work. Some of you will attend prayer services or civic events to honor the civil rights leader and his legacy.
Dr. King, like all humans, had his flaws but is undeniably a man worth celebrating. In a world where the divide between the powerful and the rest of us seems to be growing out of control, it is good to take a day to celebrate and think about a man that made a career out of speaking up for the little guy – whether that means black and brown people during the Civil Rights Era or it means workers in times of labor unrest.
Across the media landscape, we will see stations and networks running promos touting their "commitment to Dr. King's dream!". The sentiment is great, but I do wonder what it means to the people making those promos and the stations and networks airing them.
Look at the archives of this site. Think about the BSM Summits you have attended. How often have we been willing to shine a spotlight on the amount sports radio talks about embracing diversity versus actually putting plans into action? Jason has written and talked about it a lot. Every time, the message seems to circle back to him saying "I am giving you the data. You are telling me you recognize that this is a problem. Now do something about it."
It's something I found myself starting to think about a lot last year when Juneteenth became recognized as a federal holiday. Suddenly every brand was airing ads telling me how they have known how special this day is all along. And look, I hope that is true. It seems like if it was though, I would have been seeing those ads in plenty of Junes before 2021.
I am going to put my focus on the media because that is what we do here, but this can be said about a lot of companies. So many brands have done a great job of rolling out the yellow, black, red, and green promo package to acknowledge that it is Martin Luther King Jr Day or Black History Month or Juneteenth. I worry though that for so many, especially on the local level, that is where the acknowledgment ends.
That isn't to say that those stations or brands actively do not want more minority representation inside their company. It just isn't a subject for which they can say they have taken a lot of action.
Look, I am not here to debate the merits of affirmative action. I am saying in an industry like sports radio, where we thrive on fans being able to relate to the voices coming through their speakers, shouldn't we be doing a better job of making sure minority personalities know that there is a place for them in this industry? Shouldn't we be doing more than just waiting for resumes with "black-sounding names" on top of them to come across our desks?
WFAN went out and found Keith McPherson in the podcasting world to fill its opening at night after Steve Somers's retirement. FOX Sports added RJ Young, who first made a name for himself on YouTube and writing books, to its college football coverage. 95.7 The Game found Daryle "Guru" Johnson in a contest. JR Jackson got on CBS Sports Radio's radar thanks to his YouTube videos and when it came time for the network to find a late-night host, it plucked him from Atlanta's V103, one of the best-known urban stations in America.
That's two guys in major markets, another on national radio, and a third on national television. In all four cases, the companies that hired them didn't just sit back and wait for a resume to come in.
Some of you will read this and dismiss me. After all, I am a fat, white Southern man. If I were a hacky comedian, I would say "the only four groups you are allowed to make fun of" and then yell "Gitterdone!".
In reality, I point those things out because I know there is a large chunk of you that will call this whole column "white guilt" or "woke" or whatever your talking point is now.
Whether or not we are about the be a majority minority nation is up for debate, but here is a fact. America is getting darker. I look at the radio industry, one that is constantly worried about how it will be affected by new innovations in digital audio, and wonder how anyone can think doing things like we always have is going to work forever.
I'm not damning anyone or saying anybody should be losing their jobs. I don't know most of you reading this well enough to make that judgment. What I am saying is that our industry has lived on the idea that this business is always changing and we have to be adaptable. I think it is time we do that, not just with the content we present on air, but in how we go about finding the right people to present it.