KFC Has A Compulsion To Tell The Truth
"There will never be another time like the 2010's Barstool, but there's a lot more on the line now and we see the potential to grow something massive. If that means having to soften a joke or skip a topic, I'm OK with that."
From a small newspaper to what is now a sports media empire, Barstool's meteoric rise is without precedent and Kevin Clancy is a big reason why. As many brands pull back and emphasize sticking to sports, Barstool continues to push their goal post.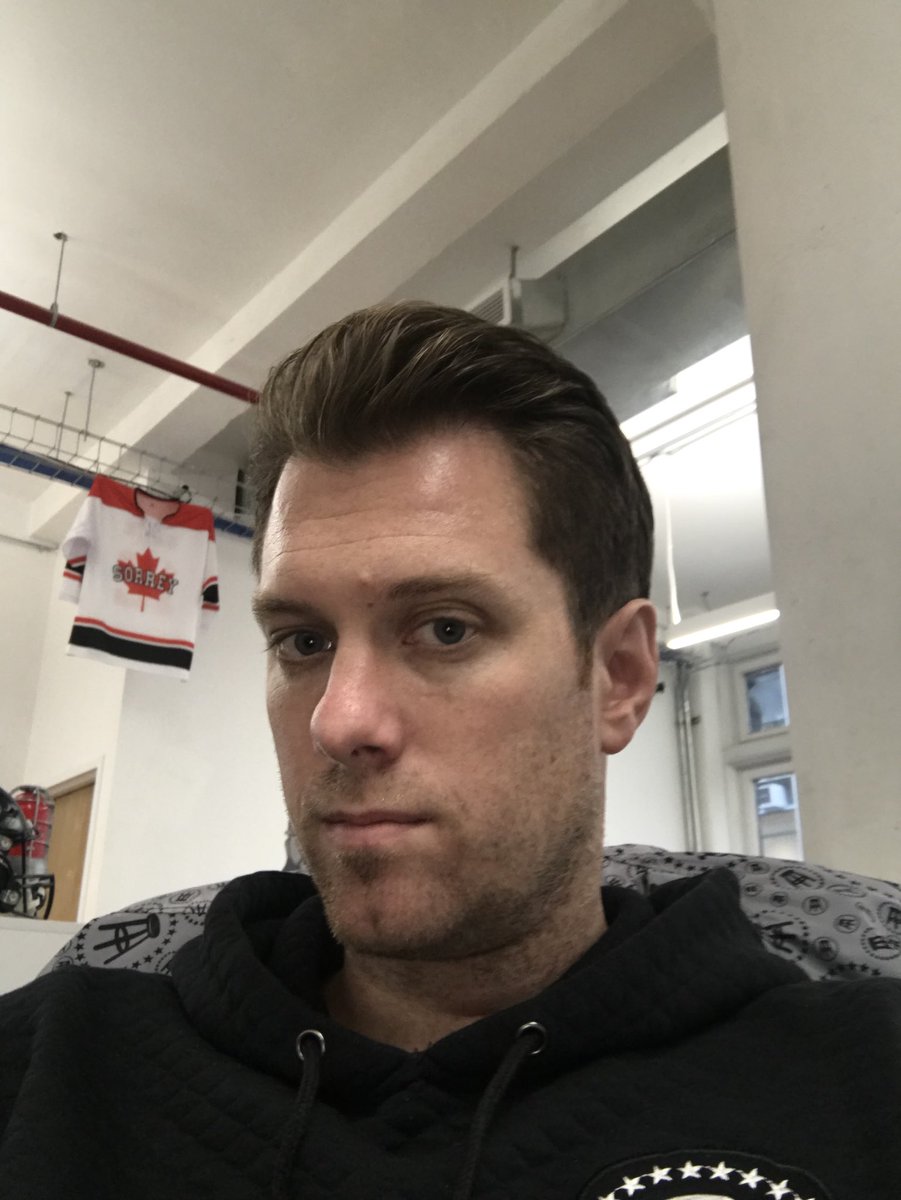 In recent years, the peanut gallery has made multiple attempts at canceling Barstool and some of their various personalities. But the brand plays on. Cultural sensitivities rightfully shift as society progresses, but the course correction can sometimes go too far.
Barstool's imperfections create a stronger connection with their fan base and Clancy exemplifies that. Known to Stoolies as KFC Barstool, Clancy took an unlikely route to the entertainment business. Joining Barstool in his early 20s, fans have watched KFC grow as an adult and as a content creator. From accountant to blogger to podcaster to a multi-faceted entertainer, KFC has been vital to Barstool becoming the $450 million brand they are today.
BC: You went to Fordham for finance, did you know about WFUV or have any interest in broadcast journalism?
KFC: I didn't know much about the station until after I got there, but I did work for WFUV. By sophomore year I was bored on campus, so I sought out radio, not even realizing I was about to go up against the cream of the crop.
I got a job with the station that summer covering the Staten Island Yankees and the Brooklyn Cyclones. It was supposed to be a group of people, but for whatever reason everyone I signed up with dropped out or wasn't reliable and I ended up covering both teams. I also did some updates and co-hosted the sports show on WFUV a few times. It was my first foray into sports media and creating content.
BC: Did you view radio as a potential career?
KFC: The way it was laid out to me was, 'you can work in sports radio here and hopefully get to The Fan or ESPN New York and maybe you can be an update person and if you work hard and you're really talented and a million things break right, maybe you can get on-air!'
Cool! But it just felt like such a long shot, especially hearing it from WFUV, a station that had so many success stories, they never gave me any indication that I could be that next person. A lot of my friends were getting into finance, making good money. So I went the traditional road and got a job in accounting for Deloitte.
BC: How did you get started blogging?
KFC: Within a year of starting at Deloitte I realized how much I hated it and how bad I was at it. [Laughs] And my friend Gil, who worked there introduced me to a few blogs. Shortly after, I decided to start my own as a fun creative outlet. Whether or not I realized it, the little bit I did at the radio station, I learned I was a little more creative than I thought I was.
It was '08 when I started the website For Sure Not, a phrase my group of friends always said. It wasn't huge, I probably had about 1,000 unique views a day, but people seemed to find it funny.
BC: How did the small blog transition to a career with Barstool?
KFC: Dave started looking for writers to expand Barstool in '09. But at that point I was only writing for six months, I was also making good money at Deloitte. Dave had the job down to me and Kmarko, and I was concerned about the pay cut so he decided to offer both of us the job, which let me keep my day job at Deloitte. It was perfect.
For about two and a half years I was living this double life. Nobody at Deloitte knew I was blogging, none of the readers knew I had a day job. Eventually, my work got so bad at Deloitte, I was progressively getting worse, my managers wrote me up, they suggested going to a different department, but somehow I made it through multiple rounds of layoffs which I felt guilty about. I honestly think it took them so long to fire me because they liked me. But I dug my heels in, waited for that severance package, and moved to Barstool full-time.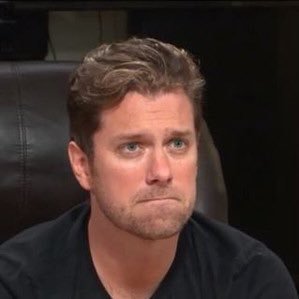 BC: In terms of creating content, is it hard to sort through everything? In sports radio your focus is sports, in local sports radio it gets even more specific, but you have free reign to talk about whatever you want, is that a good thing or is it hard to filter?
KFC: It's a good thing. I would hate doing just straight sports radio where I have to talk about the seventh-inning bullpen decisions of a manager. I like the wide-open slate. About a year into it, I realized my gut reaction to things is met with enough people who agree with me, hate me, or just find me interesting. I never really had to think hard about my take or angle, it was always just my gut reaction to things that generated interest and once you realize that, you don't have to think much, you just let it fly.
BC: Is it harder to have that gut reaction mentality as society pushes for more political correctness? And has your content had to change since getting to Barstool because of that?
KFC: It's changed. But I've also changed. Barstool has seen me grow through my adult life. They've seen me go from being single in Manhattan, to getting married, having kids, getting divorced, they've watched me succeed, watched me fail. There's stuff I said in 2010 that absolutely would not fly today, but I've also grown enough as a person that I'm not sitting around itching to say those things.
There will never be another time like the 2010's Barstool, but there's a lot more on the line now and we see the potential to grow something massive. If that means having to soften a joke or skip a topic, I'm OK with that. If you're truly funny, you can find a way to get your joke and point across in a manner that doesn't become offensive. The people who complain that humor's dead, I just don't think they're funny enough.
BC: Fair or not, Barstool has at times been labeled misogynistic and not racially inclusive. Those are hard labels to shed, how has Barstool pushed through at a time where we see the country forcing change on things as minimally divisive as Aunt Jemima?
KFC: We were independent for so long. With everyone who came on board, whether it was the Chernin Group, Penn or Erika Nardini, Dave would always say, 'we're gonna do things our way and if you want to change that, then it's not going to work.' That was always made clear. And if we lost an advertiser, it was always on to the next one.
Personally, people have tried to so-called "cancel" me three or four times now. But if your fanbase is bigger than the mob, it's hard to get canceled. The mob can tell people to stop listening, but if my fans are still using our product and making clients happy, then we come out on the right side of the ledger. People know my intent. You know I never say anything to hurt anyone, the intent is always humor. I'm an equal opportunity offender, I make fun of everybody, every group and also self-deprecation, I make fun of myself as well.
My latest one was when the comments I made in 2016 about Kaepernick came back up. And I had no problem copping to it. It sounded stupid, it was the first day of it and I was uninformed. I didn't know the scope of what Kaepernick was doing, I didn't realize who he was and what was going on so I said I'm sorry. It's hard to cancel someone if they're like, 'yea you're right, that was wrong.' Stand up for yourself, but cop to it when you're wrong.
BC: What about all the charity you guys do, and not only people at Barstool, but the Stoolies willingness to jump in and contribute to any cause.
KFC: The best fans in the world. They're the best and the worst. [Laughs] Because there are cliques in Barstool, some people are the darlings who can do no wrong and other people get a lot of hate. I'm pretty polarizing so I get plenty of hate. They can hate me 364 days a year, but the one time something tragic happens like a police officer or firefighter dies, they come rallying in. It's like a family, we can be at each other's throats, but we always ride for each other.
BC: Can you compare Stoolies and Kirk Minihane's Minifans? Are they one and the same?
KFC: I would imagine there's a Venn Diagram of sorts. There's an intersecting middle and then the extreme sides of both that absolutely hate each other. For the most part, they're more similar than not. The Minifans are like a subset or an extreme group of Stoolies. Kirk would be Dave and the Minifans are the Stoolies. They're similar to 2009, '10, '11 Stoolies where it's new to them, they're crazy and passionate. Stoolies have been doing it for a decade plus now, they're passionate, but they're not quite as vocal and crazy about everything.
BC: Do you remember the Twitter handle @KeepCancrClassy?
KFC: Yea, of course, from the Mets game.
BC: That's my best friend's wife!
KFC: Oh Amazing! That was a funny one because they were sitting for hours in a rain delay, we saw it happening on a whim, it was a shitty situation, let's help out.
We only raised a few grand, but it was a fun moment that happened quickly. I still follow her on social media and watch her going through the fight. It breaks my heart because she's so transparent about her bad days with chemo. The other day she was talking about how devastating it is for the immunocompromised to be on lockdown while other people can go out, and my heart was just breaking for her. I like to keep following everyone we crossed paths with charity-wise.
BC: Barstool content has gone through a huge transformation in the last year since partnering with Penn National. They've loaded up on betting content, but you've mostly steered clear of that.
KFC: It's one world I don't really dabble in and they don't want people to try and force or fake interest, they want authentic gamblers. So I've taken it upon myself to keep providing non-gambling content for people. Dave and Dan (Big Cat) have made it their focus and rightfully so, there's so much money to be made and we're only at the ground floor. But the company sold for $450 million and a good portion of that was based on the humor and pop culture and everything we've always done. There's a huge fan base that still wants the original old school content and I'm happy to provide that.
BC: The first time I ever heard of you was on Boomer and Carton, and over the years you've been a guest on WFAN a lot. There's been a lot of change at WFAN recently, did you have any discussions about joining the station full-time?
KFC: No, I never got approached. And part of me was waiting for that. But they try to keep it pretty PC so maybe I wasn't viewed as a fit. I think it could be a cool second, third or final act if I move on from Barstool. I'd love to try my hand at that because I grew up on it, so it would be cool to formally be part of The Fan.
BC: What do you think about the decision to pair Evan Roberts and Craig Carton?
KFC: They're both so talented that it will be successful no matter what, it's not the pairing that would ordinarily go together, it's more circumstantial with Joe Benigno wanting to retire. And I know both of them, but I'm also just a fan, so I'm interested to hear how it works.
BC: They keep talking about Evan playing off Carton the way Boomer did, but Evan's nothing like Boomer, I hope he can be himself.
KFC: You can't try to recreate any show, let alone a show of that magnitude. Boomer and Carton was lightning in a bottle, the perfect set of hosts and producers, you can't try to match that, you need to do your own show.
BC: I think it's fair to categorize you as one of the founding fathers of the modern Barstool, but even though you've helped build the brand, this is still Dave's baby. Does that ever make you want to branch off and build something of your own?
KFC: If I do need to move on or we all go our separate ways, I'd love to build something on my own and take what I've learned from Dave and combine it with things I would have done differently. My dream is to replicate what they've done on the West Coast with podcasts and comedy. There are a ton of great comics out there who go on each other's podcasts to cross-promote and they all have Joe Rogan being the godfather who grows the network. I'm not a fraction of what Joe Rogan is, but I would love to play that role in New York.
BC: Have you tried stand-up?
KFC: I did open for Josh Wolf, a West Coast comic and kind of a mentor. He pushed me to do it at a New York show and that was my first and only foray into stand-up comedy
BC: Do you like the live audience?
KFC: I get a rush, but it's pretty nerve-racking. Comedy is truly a 10,000 hours thing, people starting at 16 are breaking in at 32. I'm 36, it's daunting to think I might not be anything until I'm 50! There's also a lot more on the line because my fans and followers will have expectations of me, I can't get on stage and bomb. I wish I had the self confidence to just say f–k it and go through the fire, but it's nerve-racking.
BC: What type of content do fans mostly associate you with?
KFC: I think Barstool fans see me as the podcast guy. Pardon My Take is obviously the most successful show, but within the hardcore Stoolie world, Dan and Dave are video, Kmarko is the writer and I was doing podcasts. The newest wrinkle to my career is this Instagram show, One Minute Man. I'm starting to get people on the street who recognize me as the One Minute Man which is weird because I was always known as KFC. To see people who might not know I do anything else is crazy because those videos are like the tenth thing I do in a day. But it might end up being my most successful piece of content.
BC: Why do you think it's caught on so quickly, is it because it's fast-paced and short? Is it the platform or just that it's funny content?
KFC: It's a combination. I get a lot of people who think the videos are funny, but for better or worse I also get people who say that's where they get their news and learn what's going on in the pop culture world, sports, politics. If you're going to happy hour or standing around the water cooler or whatever, these are the topics people are talking about. Hopefully people find it funny, it's short-form, just two or three minutes and that's the way the world is moving.
BC: Were you always comfortable talking about your personal life? Whether it's marital problems or a group trying to cancel you, you remain transparent. I think about radio stations, if there's an issue with an employee, management's first thought is to try and hide it and bury it even though it might be a news story elsewhere.
KFC: It's kind of bullshit right?
BC: But you don't, Barstool doesn't, and I feel like listeners and fans can appreciate transparency.
KFC: I don't know any other way to do it. Part of me wishes I did keep it a little more personal. I never anticipated going through marital problems, getting divorced, I certainly never anticipated having a scandal on my hands. It might be tough on my kids and maybe I'd still be married if I didn't approach my job with Barstool the way I do. But I've taken plenty of shots at people or even just talked about people who were in similar positions to make them part of my content. When I f–ked up, I couldn't not talk about it.
Being in front of a microphone is also my version of therapy. I look at some people here who play a character, or only talk about certain things, but I have this compulsion to tell the truth. The day I got back on radio after everything blew up with my marriage, Sirius told us it was the most listeners we ever had. That's sick and weird and I wish it wasn't that way, but people want to watch the train wreck.
BC: It might be hard at times, but don't you think that transparency is part of what built a strong connection with your fans?
KFC: No doubt, authenticity is key. Some people here are funnier than me, some of the personas are outlandish and hilarious, but what I pride myself most on is being a real dude. And I can't tell you how many times people would hear me talking about having a real job, and talk about things that happen when you get married or have kids and they tell me 'I used to think you were exaggerating about this, but now I'm realizing, you were telling the truth.' [Laughs]
It's the truth as I see it. I'm sure there are some "old takes exposed" in there, but these are my thoughts and experiences. There are a lot of people who went through what I did, but it's always nice to know you're not alone and we can help each other through it. It's a weird internet family, we're strangers, but we still help each other.
BC: Last two questions, how is working with Dave? Do you talk a lot?
KFC: Not so much anymore because of the gambling stuff. That's Dan's forte, so Dave and Dan are doing a lot of work together. Dave said it recently on his show, if it wasn't Penn that bought Barstool and it was some sort of a comedic conglomerate, maybe me and him would be doing more work together.
Everybody at Barstool has always been professionally cool. I don't think anyone would categorize it as true best friends. I've always had this romantic view of how it could've been like Entourage where we're all best buds and family, but it was never that because as much as we're similar, we're different. We coexist professionally, there are times we butt heads and go at it. It makes great entertainment, it doesn't always make for great friendships, but that's not what we're here for.
BC: And how about the decision to hire Erika Nardini and what she has meant to the company?
KFC: I just signed her birthday card and I said, 'from the bottom of my heart, and on behalf of my whole family – thank you.' Barstool was going to succeed, but we would have never jumped to the next level, this multi-hundred-million-dollar company without her. We interviewed a ton of candidates and there was always something missing. When we interviewed Erika, we all knew she was the one. Not only did she not disappoint, but she over-delivered. Took a bunch of idiots, a circus and somehow got it to be a half-billion-dollar company. How this thing made it here is a VH1 story for the ages.
Brandon Contes is a former reporter for BSM, now working for Awful Announcing. You can find him on Twitter @BrandonContes or reach him by email at Brandon.Contes@gmail.com.
Colorado Hiring Deion Sanders Will Be Constant Gift for College Football Media
"If Coach Prime achieves the same sort of success that he did with the Tigers, he will be far more than a curiosity. Sanders will be a disruptor."
Deion Sanders quickly made it clear why the University of Colorado chose him to be its next head football coach.
Coming off a weekend in which the four College Football Playoff teams were announced and all of the other bowl-eligible teams accepted their invitations, Colorado — which went 1-11 this past season — made news for hiring Sanders, the former NFL star who was phenomenally successful at Jackson State.
The media that covers college football and sports as a whole should be thrilled that the Buffaloes program decided to take a big leap for attention and notoriety. Sanders is a bold, risky hire. But he's also been successful in virtually every venture he's taken. "Primetime" had a Hall of Fame NFL career and also played Major League Baseball. And he's a master at drawing attention to himself.
During his first meeting with his new team, Sanders made sure to mention that he has Louis Vuitton luggage to make the point that some of his Jackson State players are coming with him to Boulder — including his son, quarterback Shadeur Sanders. Nick Saban and Kirby Smart probably don't cite luxury fashion when explaining to their players that they'll have to compete for starting positions.
Coach Prime will not be boring to cover. (That self-appointed "Coach Prime" title, which was on his name plate at his introductory press conference, is a big clue there.) He never has been. This is a man who said during the 1989 NFL Draft, after being selected No. 5 overall by the Atlanta Falcons, that if the Detroit Lions had selected him at No. 3, he "would've asked for so much money, they'd have had to put me on layaway."
Even if he doesn't win as much as Colorado hopes, Sanders will pursue top talent — players who want to perform on a larger stage than the FCS-level Jackson State allows — and impact athletes will be attracted to him. He got the No. 1 recruit in the nation, cornerback and wide receiver Travis Hunter, to play for him. (Hunter is following his coach to Boulder.) Now that Sanders is at an FBS school in a Power 5 conference, more stars will surely come.
But if Coach Prime achieves the same sort of success that he did with the Tigers — going 27-5 in three seasons, including a 12-0 campaign in 2022 — he will be far more than a curiosity. Sanders will be a disruptor. And he'll get the attention that such figures typically draw from media and fans. According to the Denver Post's Sean Keeler, at least 400 people attended what felt more like a celebration than a press conference.
Coach Prime wasn't going to just win the press conference, which is what any school and fanbase want when a new coach is introduced.
If Colorado wanted someone to sit at a podium, and give platitudes like "We want to win the Pac-12 and get to the College Football Playoff," "We're going to build a program with young men you'll be proud of," or "It's time to restore Colorado to the football glory we remember," Sanders isn't the guy for that.
"Do I look like a man that worries about anything? Did you see the way I walked in here? Did you see the swagger that was with me?" Sanders said during his introductory presser. "Worry? Baby, I am too blessed to be stressed. I have never been one for peer pressure. I put pressure on peers. I never wanted to worry, I make people worry. I don't get down like that. I am too darn confident. That is my natural odor."
To no surprise, Sanders announced his presence in Boulder with authority. He had cameras following him as he met with Colorado players for the first time. How many other coaches would have recorded what many would see as a private moment for posterity and post it online?
Sanders caused a stir by putting his players on notice. He warned them he was coming, telling them they'll be pushed so hard they might quit. He told them to enter the transfer portal and go someplace else if they don't like what he and his staff are going to do.
That candor, that brutal honesty surprised many fans and media when they saw it Monday morning. For some, that message might have felt too familiar. How many in media — or many other industries — have worried about their job status when a new boss takes over? What may have seemed secure days earlier is now uncertain.
But how do we know other coaches haven't said something similar when taking over at a new job and addressing their team? We just hadn't seen it before. But Sanders has been in the media. He knows social media. He understands controlling his own message and telling his story.
Sanders also knows what kind of value he brings to any venture he takes on. How many people would have left an NFL Network gig for Barstool Sports? But Sanders went to where his star would shine, where he was the main show, where he could be Deion Sanders. Maybe he'll have to turn that down just a bit at Colorado. But athletic director Rick George knows who he hired.
Colorado could have made a safer choice, including previous head coaches Tom Herman, Bronco Mendenhall, or Gary Patterson. A top assistant from one of this year's Playoff contenders — such as Georgia's Todd Monken, USC's Alex Grinch, Alabama's Bill O'Brien, or Michigan's Sherrone Moore — could also have been an option.
But what fun would that have been? What kind of tremor would Colorado have created in the college football news cycle? How much attention would a more conventional hire have received? Yes, Sanders has to recruit and win. However, if the objective was to make Colorado football a talking point again, that's been accomplished.
There could be some friction too. Sanders has already been criticized for being a champion of HBCUs, only to bolt for a mainstream Power 5 program when the opportunity opened. (To be fair, other columnists have defended the move.)
At Jackson State, Sanders tried to control local media when he didn't like how reporters were addressing him or covering a story. Last year during Southwestern Athletic Conference Media Day, he balked at a Clarion-Ledger reporter addressing him as "Deion," not "Coach," insisting that Nick Saban would've been shown that respect. Earlier this season, Sanders admonished a school broadcaster (and assistant athletic director) for speaking to him more formally on camera than he did off-camera.
Will that fly among Boulder and Denver media, or the national college football press? It's difficult to imagine. Maybe Sanders will ease back on his efforts to control reporters within a larger university environment, metropolitan area, and media market. But we're also talking about Deion Sanders here. He doesn't bend to outside forces. He makes them bend to him.
Sanders' stint in Boulder — whether it lasts the five years of his contract and beyond, or less than that — will not be dull. There could be no better gift for the media covering Colorado football. Or college football, a sport already full of bold personalities, eccentric to unhinged fanbases, and outsized expectations. Coach Prime will fit right in.
Ian Casselberry is a sports media columnist for BSM. He has previously written and edited for Awful Announcing, The Comeback, Sports Illustrated, Yahoo Sports, MLive, Bleacher Report, and SB Nation. You can find him on Twitter @iancass or reach him by email at iancass@gmail.com.
The Media Is Finally Strong Enough To Take On The Rose Bowl
"The whole Rose Bowl organization is stuck in a black and white TV world. The future playoff is Marty McFly stepping out of a Delorean and the Rose Bowl is the Enchantment Under the Seas Dance."
I am a sucker for packaging. Take me to a grocery store and show me a uniquely packaged sauce or condiment or waffle syrup and I'll give it a try just based on bottle size or design. The one packaging ploy that has vexed me is the "biggie size" at the local drive through. I'm always interested in the largest drink possible but don't necessarily want a grain silo full of fries passed through my window. The College Football Playoff is going "biggie sized" in 2024 and I'll take all of that I can get.
The College Football Playoff Committee made official last week what had long been speculated, that the four-team playoff field would increase to 12 teams starting with the 2024 season. This was an inevitable move for money and access reasons. The power conferences and Notre Dame stand to gain significantly in TV revenue and the "non-power" conferences finally get the consistent access they have long craved.
What may have finally pushed the new playoff over the finish line was the end of an ultimate game of chicken between college football powers and the Rose Bowl.
There is a scene from the movie The Hunt for Red October when the rogue Russian nuclear submarine is trying to avoid a torpedo from another Russian submarine. The American captain, aptly played by Scott Glenn, tells Jack Ryan; "The hard part about playing chicken is knowing when to flinch."
The Rose Bowl finally flinched.
The only thing that delayed an earlier move to this new world was the insistence of the Rose Bowl Game to cling to the bygone era of the antiquated bowl system. Only in college football could an organization that runs a parade hold such outsized influence but, until recently, the Big Ten and PAC 12 gladly enabled their addiction to a specific television time slot.
Dan Wetzel is a Yahoo! Sports National Columnist, he also wrote the book Death to the BCS which laid out a very early argument for dumping the bowl system for a Playoff.
"The single hardest thing to explain to people is that the Rose Bowl and its obsession of having the sunset in the third quarter of its game was a serious impediment to a billion dollar playoff," Wetzel wrote. 
Wetzel makes the point that simply moving the game up one hour would've helped the playoff TV schedule immensely, "They were adamant that they get to have an exclusive window on New Year's Day, the best time of all, not only would they not give that up but they wouldn't even move it an hour earlier (to help Playoff television scheduling) because then the sun would set at halftime.  It was so absurd but for a lot of years they got so much protection."
We may never know what it was that finally forced the Rose Bowl to play ball with the rest of the college football world. There are many possibilities, not the least of which was the presence of SoFi Stadium just down the road. The College Football Playoff committee could have always taken the bold step of scheduling games at SoFi, in the Los Angeles market, opposite the Rose Bowl TV window to try to squeeze them out.
It is also possible the Rose Bowl scanned the landscape and realized that, if a 12-team playoff already existed, their 2023 game would've been Washington (10-2) versus Purdue (8-5). That shock of reality came with the understanding Ohio State, Penn State, Michigan, Utah and USC would enthusiastically choose a 12 team playoff bid over a Rose Bowl invite. That was the future the Rose Bowl faced with the departure of USC and UCLA to the Big Ten and the 12 team playoff gobbling up the top remaining PAC 12 teams.
I have proposed that theory to many people in the college football world and have received some version of this response from many of them: "They really wouldn't care who is playing as long as they can still have their parade."
That is one of the issues at play here; in many ways, the whole Rose Bowl organization is stuck in a black and white TV world. The future playoff is Marty McFly stepping out of a Delorean and the Rose Bowl is the Enchantment Under the Seas Dance.
One other possibility is that the television executives of the major networks, primarily FOX, may have put the pressure on the Big Ten and Pac 12 to have a little less interest in keeping college football stuck in the late 1970's. It makes sense, FOX has nothing to gain by the Rose Bowl keeping influence. Fox may have everything to gain by getting a media rights cut of the future playoff. Many believe FOX was a driving force behind USC and UCLA bolting to the Big Ten. If that much is true, pressing for less Rose Bowl influence is child's play.
No matter what was the catalyst to the expanded playoff, it worked and the fans benefited. College football is moving into a brave new world all because the college football powers finally stood up to the old man yelling at the clouds.
Turns out, it was all a game of chicken. And the Rose Bowl flinched.
Ryan Brown is a columnist for Barrett Sports Media, and a co-host of the popular sports audio/video show 'The Next Round' formerly known as JOX Roundtable, which previously aired on WJOX in Birmingham. You can find him on Twitter @RyanBrownLive and follow his show @NextRoundLive.
Andrew Perloff Learned From The Master of Sports Radio on Television
"I think I'm really lucky because I went from a really fun and supportive place in the Dan Patrick Show and have now transitioned into what I would also call a very fun and supportive place at CBS Sports Radio/Audacy."
It's a fact of life that not everybody loves their job. To have a job that you love and have fun at is pretty special. For Andrew Perloff, life is good.
"I'm just watching so much sports during the week," said Perloff. "I don't come up for air watching sports and I love that.  And the fact that we get paid to sit on the couch for 72 hours…oh my God…it really is the best job in the world."
That job is being the co-host of Maggie & Perloff weekdays from 3pm to 6pm eastern time on CBS Sports Radio and simulcast on CBS Sports Network. Perloff was an on-air personality on The Dan Patrick Show beginning in 2009 before making the switch to CBS Sports Radio for the new show with Maggie Gray that launched this past January.
And so far, the move has worked out.
"I'm really happy," said Perloff. "I think I'm really lucky because I went from a really fun and supportive place in the Dan Patrick Show and have now transitioned into what I would also call a very fun and supportive place at CBS Sports Radio/Audacy. I miss the DP Show but I love my new co-workers. (Vice President of Programming) Spike Eskin and (New York Market President) Chris Oliviero have been great. We get a lot of support and a lot of help from those guys and they've made the transition so much easier."
When a new radio program begins, chemistry between the hosts is vital to the success of the growth and success of the show. In the case of Maggie & Perloff, they had an existing friendship from their time working together at Sports Illustrated. 
And that relationship is certainly evident to the listeners.
"I'm having a great time with Maggie," said Perloff who was an editor and contributing writer at Sports Illustrated and SI.com. "We knew each other pretty well at Sports Illustrated. We've been friends for a while now. I have gotten to know her a lot better through the show. It took a couple of months to really find our rhythm and get the show to where we wanted to get it."
There has been a fun and evolving dynamic to the on and off-air chemistry between the hosts. Perloff is from Philadelphia and a die-hard Eagles fan while Gray is a fan of the Buffalo Bills. The Eagles have the best record in the NFC at 11-1 while the Bills are among the best teams in the AFC at 9-3.
Perloff has come to understand just how much Gray loves the Bills and there is a chance that their two teams could meet come February 12th in Arizona for Super Bowl LVII.
"She's a very passionate Buffalo Bills fan," said Perloff. "I always knew that, but to actually sit there on a daily basis and see her sweat out every detail about the Buffalo Bills has been a lot of fun. We're keeping our fingers crossed that we're on a collision course for the Super Bowl and we're already trying to figure out a Super Bowl bet."
The easy wager to set up would involve food.
If the Bills win, Perloff would have to give Gray some Philly cheesesteaks.
If the Eagles win, Gray would have to furnish Perloff with some Buffalo Wings.
But it appears as if management wants there to be more at stake for the potential bet.
"Our boss wants us to do something more severe," said Perloff. "The truth is I'm an Eagles fan so I've already won my Super Bowl. Maggie, on the other hand, has no idea what that feels like. I almost feel sorry for her because it's tough being a Bills fan.
"We have a pretty big rivalry with our team because she's a Mets fan and I'm a Phillies fan. We get along great expect for those areas."
The Maggie & Perloff chemistry extends throughout the show and that includes producer Michael Samtur who has his own rooting interests.
Samtur is a fan of the New York Jets who are having a better-than-expected season.
"When the Jets win, I don't want to see Mike on Monday mornings because he's smiling so much," said Perloff. "He's an unbelievably cynical Jets fan…it's hysterically funny.
"Mike is doing a great job. It's really an all-hands-on deck show. I think we all sort of kind of wear each other's hats at certain times."
An added element to the show is that it is also simulcast on CBS Sports Network. If there's one thing that Perloff learned from working with Dan Patrick — who also has a simulcast on television — is that the program is a radio show that just happens to have cameras in the studio. At the end of the day, it's a radio show on television and not a television show on the radio.
"That's also my philosophy," said Perloff. "From a logistical standpoint, to do a good radio show you can't really focus on the TV side of it. For us, the foundation of the base is to really focus on the radio show and the TV and video comes naturally after that."
Perloff's resume also includes writing and co-writing an assortment of magazine stories, books, and television shows while also hosting his own weekend show on NBC Sports Radio from 2016 to 2019. But it was working on The Dan Patrick Show where he learned an important aspect of being a talk show host that he continues to live by at CBS Sports Radio.
What he learned was that you just have to be yourself.
"Dan always wanted us to be authentic in the sense that don't try to be someone you're not," said Perloff. "Don't try to come up with hot takes just for the sake of hot takes. When you listen to Dan Patrick on the radio, you're really hearing Dan. He's not a radically different person off air."
This is a huge time of the year for sports radio.
The NFL's regular season is winding down and college football is heading towards bowl season and the College Football Playoff. Throw in the NBA, college basketball, NHL, and the World Cup and there's so much going on in the sports world to talk about. 
Perloff can't get enough of it.
"I love it so much," said Perloff. "College football is just huge right now. When we bring up a college football story, the phone lines just light up which I think is a reflection of the growing interest in that sport. This is the best time of the year. It's incredible."
As Maggie & Perloff head towards their first anniversary on the air, there are goals and expectations heading into 2023. The show has grown tremendously over the course of the first year and while that may have occurred faster than expected, the hope is that the trend continues.
"I've been a little surprised by how fast the audience has grown and our connection with the audience," said Perloff. "One of the great things about The Dan Patrick Show was the community feel with the show and all of the listeners. That's definitely growing with us and I'd like to see that really take off next year. It makes it so much more fun when you're doing the show and everybody is along for the ride."
It's been a great ride so far and it should be interesting to see what happens if that ride includes an Andrew Perloff vs Maggie Gray Super Bowl matchup in February. It's not even because the breakdown of Eagles vs Bills would be fascinating but the audience wants more.
That Super Bowl bet would certainly be intriguing.
Peter Schwartz has been involved in New York sports media for over three decades. Along the way he has worked for notable brands such as WFAN, CBS Sports Radio, WCBS 880, ESPN New York, and FOX News Radio. He has also worked as a play by play announcer for the New Yok Riptide, New York Dragons, New York Hitmen, Varsity Media and the Long Island Sports Network. You can find him on Twitter @SchwartzSports or email him at DragonsRadio@aol.com.