Scott Zolak Isn't Going to Be a National Guy
"I like people, I love the fact that fans are passionate, I'm a guy you can talk to and I pride myself on that. I want people to like me and I want to like people."
The most popular guy in town is often the backup quarterback, but Scott Zolak managed to build on that fame and reputation during his second career in Boston.
Hosting middays with Marc Bertrand as part of the ratings powerhouse that is 98.5 The Sports Hub, and working Patriots games as their lead radio analyst, Zolak is more entrenched in Boston sports now than he was as a player.
"Just a couple of guys hanging out at the bar," it's a tired description of sports radio, but for Zo, it's authentic and that's what makes him so relatable. Whether you're listening on the radio or catching him outside the office, Zo talks to Boston sports fans the same way you hear him at work.
Brandon Contes: Did you always have an interest in media when you were done playing?
Scott Zolak: No, never. In fact Bill Parcells was one of my first coaches and he would say 'technically the media is your enemy, they'll try to drive a stake between you and me.'
That was ingrained in the back of your head. But there were guys I liked in the media and guys I didn't. The open locker room period would let you develop some media relationships, one of my favorites was Will McDonough because he was close with Parcells and could give us information. I thought about communications when I was at the University of Maryland, but my mom said there aren't many great jobs in it. I wanted to be an architect, but spring ball got in the way of studio, so I ended up studying agricultural physics and now I'm doing sports radio.
BC: Did you listen to sports radio when you were playing?
SZ: Oh yea, I listened to Boston radio, absolutely. There was one station, and it was WEEI. Glenn Ordway and those guys. You always listened to The Big Show and that's where I got my start.
Glenn brought me on his show, I'm very grateful for him. Dale Arnold, Bob Newmyer and Eddie Andelman, I worked with those guys in the midday. I always knew John and Gerry from the morning show. There was one station to listen to and you always wanted to know what people were saying.
BC: When you and Andy Gresh had your show in Providence, before The Sports Hub was even a thought, were you hoping to get to WEEI? Or were you satisfied with staying in Rhode Island?
SZ: I didn't know what to think at the time, and I'm grateful for Gresh because he got me in the door down there. But they just threw me on-air by telling me the seven words I couldn't say and what nationalities I couldn't offend. I pretty much knocked them all out of the park with apologetic letters and emails the first week I was on-air.
There wasn't a goal to get to EEI because when I get a job, I like the job I get. But when they blew us up, yea, you're looking to get anywhere. Thankfully, my old boss Mark Hannon had the vision for 98.5 The Sports Hub to compete with WEEI and the rest is history. Now Hannon is working over there at Entercom and we're doing our own thing with Beasley.
BC: Were you surprised how quickly The Sports Hub not only made a dent in WEEI as Boston's heritage sports station, but surpassed them and now just flat out dominates the ratings?
SZ: At first, yes, and then a couple months into it, no – because of the sound. We had that booming FM signal, great production quality, our behind-the-scenes people that were able to create bits, our morning guys who were rock DJs turned into a morning sports show. Toucher and Rich got great ratings, set us up in middays to then throw it over to Felger and Mazz and the rest is history. EEI eventually went to an FM signal in Providence, but by that point it was too late.
BC: Do you still consider WEEI formidable competition?
SZ: Yea man, I have a lot of friends over there. When we first started you would peak into what they're doing daily to counterprogram. But you get to the point where you don't pay attention, and that's not being rude. We're just so preoccupied with what we're trying to do to get our shows going and make sure we're entertaining four hours a day that you can't worry about what other people are doing.
BC: You mentioned the friends you have at EEI. When Gerry Callahan was let go about a year and a half ago, you tweeted that his departure was handled as an embarrassment.
SZ: I don't remember the details at the time, but I thought Gerry deserved a lot more. That morning show with him and John set the tone for the whole day in Boston sports. Gerry had that raspy delivery and then Minihane came in. Just the way it was handled, you saw it coming with the Red Sox getting involved and sort of attempting to help program that station, which eventually led to the ratings demise for them.
BC: How was Mike Thomas as a PD and leader, helping to build The Sports Hub into a ratings monster?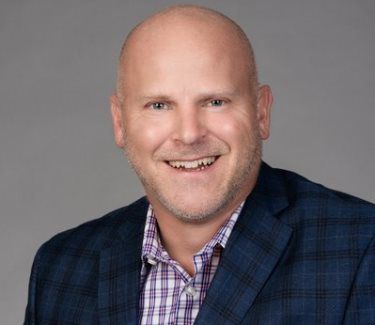 SZ: He never let anybody get too big. Mike was good at knocking people down and doing it in a good way. Anytime we got lazy, he was in the room. Mike knew ratings and he knew how to get ratings, his clock management was phenomenal. And he did it going from a rock format to sports. He also built our weekend programming which is something a lot of guys didn't care about, but Mike did. 
BC: How was the adjustment to a new co-host when Gresh left and you were paired with Marc Bertrand?
SZ: I can work with anybody. Stick me in a room, I just like to go. Andy was great, I also enjoyed working with Gary Tanguay. But with Bertrand and also Hardy as that third person gives an extra kick. We never have a boring show. Four hours a day, it's hard to do the same thing and beat a dead topic, but Hardy's production ability, Bertrand's ability to move topics, and I think I inject some fun into it. You can't do analytics everyday and talk numbers. We don't do a boring show, we entertain and have fun.
BC: There are two things that you're probably most well-known for outside of Boston, and the first is "unicorns, show ponies, where's the beef." Where did that call come from, was that preplanned, was it a raw reaction?
SZ: All organic. It came out naturally. I don't preplan anything. Brady's that mythical unicorn, you're never going to see that type of guy again. Our morning show had this show pony thing going so it came to mind and I don't know, I'm a big Wendy's burger type of guy, it just came together terrifically and beautifully at the same time that night.
BC: You were already a longtime radio host when you joined the Patriots booth, but did you do any color commentary before Patriots radio?
SZ: Yea, I worked for CBS doing college, I did Navy football for six years and that's a neutral call, you can't inject the same kind of enthusiasm into it.
BC: Are you interested in national work or is Boston your sweet spot?
SZ: I really enjoy this area, I'm passionate about the Patriots, if I did national work you have to be different. It's more of a neutral call, there's less energy, you have to be down the middle for both sides. But I would be interested in any opportunity because I think I'm pretty darn good at what I do.
BC: You're known as an unfiltered personality, how does that play in today's media world where there's a group of people looking to jump on someone that makes a mistake or says something offensive. Does the concept of cancel culture intimidate you at all?
SZ: It doesn't, but I have to be careful. There are social media punks out there. Everybody's looking at your Facebook, Instagram, your Twitter. I have a pretty good support group around me with family members that keep an eye on things and good producers that know me and might remind me when I get heated. I've made a mistake or two, I've learned from them and I won't do it again.
BC: The second thing you're well-known for is Deflategate and specifically the rant on NFL Network about it, are you still embarrassed to be part of the NFL over their handling of that issue?
SZ: Yea, it's ridiculous. I played quarterback in this league for ten years. I doctored footballs to get them ready for Drew Bledsoe, Tom Tupa, myself, and Vinatieri. We never stuck gauges in them, nobody was ever concerned about air pressure in a football.
My dad was my high school coach, I played at Maryland for five years, we never stuck a gauge in a football! You squeeze the football, if you like it, it's a good ball, if not you let more air out. The Colts started all this crap and the league runs with it. Look at how Tom Brady's doing now with properly inflated footballs, it shows you what a hoax that was.
BC: Were you surprised to see the NFL could operate a sham big enough to indict one of its most important figures in Tom Brady?
SZ: Absolutely. During my twenty years doing this, it's Tom Brady and Peyton Manning at the top, why would you want to take that type of guy down? They've done and said everything the right way and here's Tom at 43, continuing to do the same thing he did 21 years ago.
BC: Is New England rooting for Brady right now? Or would that be like rooting for your ex-girlfriend to bounce right back and get married?
SZ: But the ex-girlfriend has to piss you off or do something to scorn you. Tom made it evident, he wants to play into his mid 40's and the Patriots really didn't want to back him on that. So he found another place to go. Tom won here, how do you not root for him? Initially, everybody was rooting for Brady, then when they added Gronkowski and Antonio Brown it soured some fans, but I think they've swung back to root for Tom and it should get the Patriots off the mat and going in the offseason.
BC: Does Brady winning in Tampa create any animosity towards Belichick from the fans?
SZ: Yea, because you want him winning here. But there's no animosity from me, I love working with Bill. Bill's the best and he's going to fix this problem, they've just really had issues mismanaging this position and preparing for it.
BC: Belichick is often known for his curt interview responses and press conference answers. Is there a secret to interviewing Bill? Because you're someone who is actually able to engage in a conversation with him.
SZ: I get to deal with him on different platforms, we do the Belichick Breakdown weekly and I had Bill as a coach. When you have a history with a guy, it helps. You need to know how to break into the interview by asking him football questions. Ask him about special teams, ask about the return game, left-footed punters, the decision to defer. Don't ask him 'who are you starting next week?' Don't ask him the question you know he's not going to answer, that's the key.
BC: How was it navigating the bombshell story of Robert Kraft and the massage parlor a couple years ago, especially considering your relationship with the Patriots and the radio station's relationship with them.
SZ: I think we did fairly. When you have an issue like that, it needs to be talked about. But you still want to get the story straight. Was it a setup? Who drove him there? Was it handled properly? Robert has handled it phenomenally since then by not actually talking about it, but having the right people to talk to it. It's pretty much a dead story at this point and only gets brought up here and there if litigation pops up.
BC: Have you ever been asked to tone down your opinion of something?
SZ: Not from radio, but maybe from a team or two. You get the 'be careful' email or text. It's a tough thing because they also need to realize I have a job to do. This pays my benefits, these four hours a day are my livelihood. And then when I come into your building, I do another job. It's a delicate balance to call games for the team and also to go out and do a radio show and be critical when they're bad.
BC: Do you have a preference of working in the booth on gameday, vs doing talk radio Monday through Friday?
SZ: I love them both. I have fun during the week, but the game stuff brings my juices as a former player back up. It keeps you around the sport of football and there's nothing better than the NFL. Nothing.
BC: Would you encourage other analysts to try and do what you do on gameday? Because I think it goes against most of what gets taught in broadcasting schools.
SZ: I'd tell them, just be your own personality. Don't try to be someone specific because you end up being a robot and there's nothing worse than listening to a dry broadcast. Bob Socci does a fantastic job, Gil Santos was legendary before him, but most play-by-play voices are a little dry. They need to set the scene, it's up to you to bring the personality of the day, what do you feel like, what do the fans feel like and provide that. Being a fan of the team, when it's great, I'm over the top. When it's bad, I tend to hammer them. There's a delicate balance.
BC: You can be funny and brash, but still provide real solid analysis. Is finding that balance between goofy and schooling difficult?
SZ: When you have big leads or dead time, you can have those fun moments where I'll joke about something that's happening with the fans or some beer that I just saw a guy grab and chug. But I'm pretty damn good when talking about coverage and seeing plays happening, you get a feel for what the coordinator is calling, and I think that's when I'm at my best.
BC: The backup quarterback is often considered the most popular guy in town, but you've become like a local folk-hero with Boston fans and I think part of it is your relatability.
SZ: When I go out, if you see me at a gas station, store, or a game, I'm the guy you can come up and talk to. I like people, I love the fact that fans are passionate, I'm a guy you can talk to and I pride myself on that. I want people to like me and I want to like people.
BC: Because you sound like a fan, the audience can relate to you. I love Boomer Esiason, he's great on radio and TV, but I don't find him to be relatable.
SZ: [Laughs] Boomer's the big CBS guy. Boomer grabbed me and said, 'man you gotta calm down, you're never gonna get the national gig.' And I'd have to say, 'Boomer I don't think I'm gonna be a national guy, you're the national guy, you and Phil Simms.' Or Tony Romo, $17 million a year, and Drew Brees is the next one. I don't want to be Rich Gannon, Trent Green or Dan Fouts. Dan Fouts is awful. Dan Fouts was the number two guy on CBS and he's terrible, it's like he did no homework.
BC: After the Patriots, what's the next most popular team in Boston right now?
SZ: Celtics. The Red Sox, and I'm not the biggest baseball guy, but it's a boring sport. You look at the way it's played, the issues they've had trying to ramp it up, it's a sport that has to fix some things. Hockey might even be third, I think baseball might be fourth here right now.
BC: Is that very recent? The Red Sox dropping to fourth?
SZ: The sad part for them is when they're good and winning championships they're great and ratings are strong. They were down about 58% this year because the team was an unwatchable product. Fans in Boston aren't stupid and that's part of why I love doing radio here because you can't fool them. You can't fool a fanbase by trying to bring an ESPN radio product to Boston. ESPN Radio will never work in Boston. You'll see some stations try to dabble with bringing in guys from outside the market, but it never works. You can't fool people here.
BC: This was the first time you were doing radio while the Patriots were having a bad season, are you surprised it didn't take away from your audience or ratings at all?
SZ: Not to say negativity drives sports radio, but when people are sitting on their laurels and everything's kosher and happy – when you're 14-2, there's not a lot to talk about. There's a lot to talk about when you're approaching 6-10. It gets the fanbase riled up and our ratings even went up since the team's down.
BC: Are the Patriots heading for a lengthy lull?
SZ: No, even at 7-9, they had Buffalo on the ropes, Kansas City on the ropes. Both those teams were in the AFC title game. That's two more wins if you figure those games out and now you're 9-7. You have $65 million to spend, go get Jimmy Garoppolo and let's fix this sucker.
BC: Does Brady winning a seventh Super Bowl even matter? At some point he has to reach a point where no matter what happens, it's already been cemented, he's the best.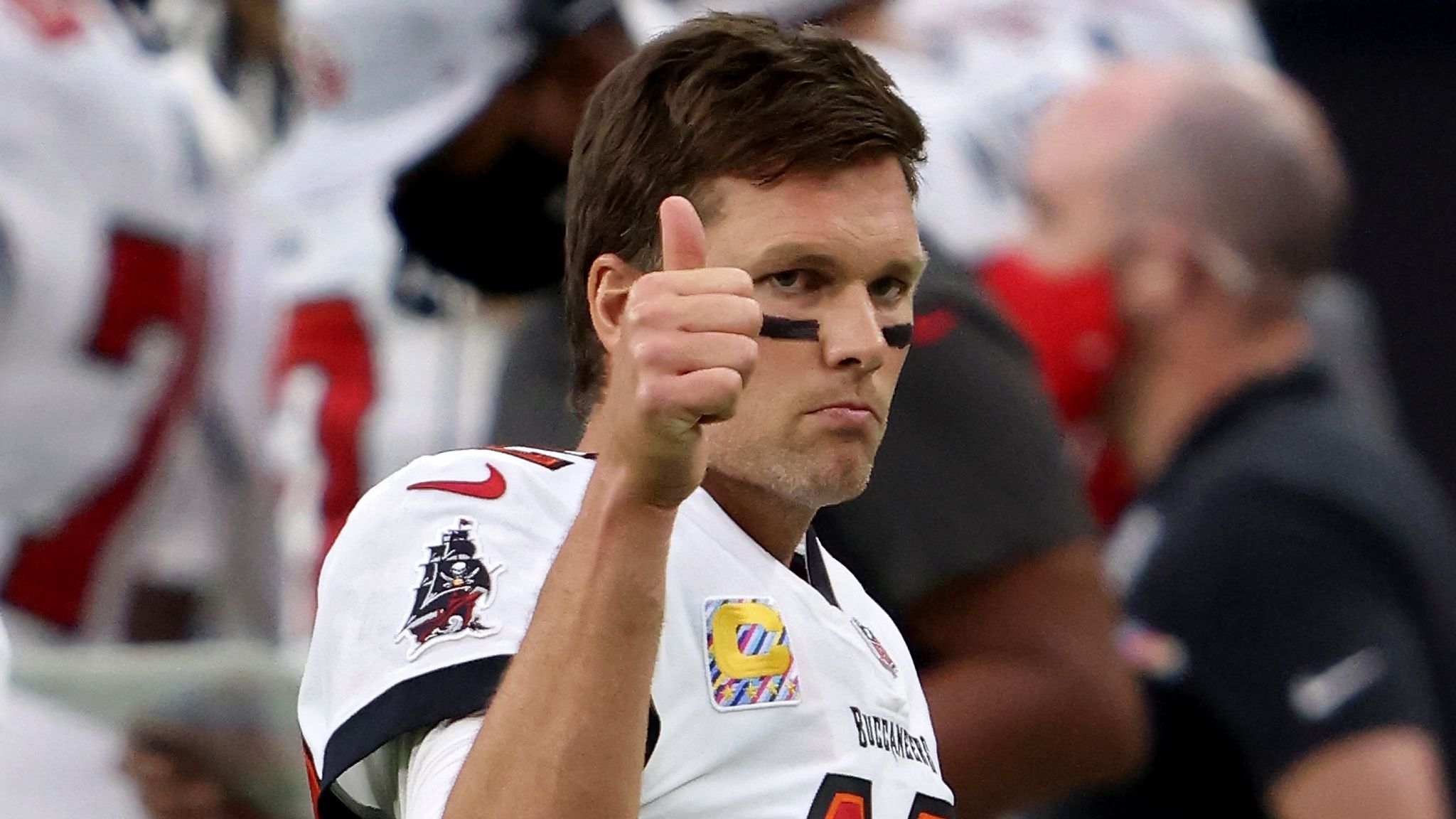 SZ: But if he wins it this year it might be his greatest. You couldn't gel with the team, he's implementing things through Zoom, you can't come together as a team, no fans, it's a weird year. To be able to have success, win three road playoff games and beat Brees, Rodgers and Mahomes and you didn't do it as a Patriot? This might be his most important championship ever.
Asking The Right Questions Helps Create Interesting Content
Asking questions that can get a subject to talk about their feelings is a much better way to get an interesting answer.
When ESPN's Mike Greenberg interviewed Paolo Banchero in the lead-up to the NBA lottery on Tuesday, he asked what I've concluded is the single most maddening question that can be asked of any athlete preparing for any draft.
"Why do you believe you should be No. 1 pick in the NBA Draft?" Greenberg said.
Before I point out exactly why I have such a visceral reaction to such a harmless question, I want to point out the positives because Greenberg's question avoids some of the most common pitfalls:
1) It is an actual question. That's not as automatic as you think given the number of poor souls who are handed a microphone and say to their subject, "Talk about (whatever issue they want a quote or a sound bite on)." This is the mark of an amateur, creating the opening for an uncooperative subject to slam the door by saying, "What do you want me to say?"
2) Greenberg's question can not be answered with a yes or a no. Questions that start with the word "Can you …" or "Did you …" may sound like they're tough questions for the subject, but they're actually fairly easy if the subject wants to offer an answer. Now, most interview subjects won't take that one-word exit, but some will in a touchy situation.
The problem with Greenberg's question has to do with the result. Why do we ask questions of the athletes we cover? Seriously. That's not rhetorical. What's the goal? It's to get interesting answers. At least that's the hope whether it's for a quote that will be included in a story, a sound bite to be replayed later or — like in this situation — during an interview that is airing live. The question should be engineered to elicit interesting content, and there was very little chance that the question Greenberg asked Banchero was going to produce anything close to that.
I know that because I have heard some version of this question asked hundreds of times. That's not an exaggeration. I attended the NFL scouting combine annually for a number of years, and if a player wasn't asked why he should be the first overall pick, he'd get asked why he should be a first-round pick or why he should be one of the first players chosen at his position. Never — in all that time — have I ever heard what would be considered an interesting or informative answer. In my experience, players tend to talk in incredibly general terms about their own abilities and then seek to compliment their peers in an effort to avoid coming off as cocky.
Here's how Banchero answered Greenberg's question: "Yeah, thank you all for having me, first off., I feel like I'm the number one pick in the draft because I'm the best overall player. I feel like I check all the boxes whether it's being a great teammate, being the star player or doing whatever the coach needs. I've been a winner my whole life. Won everywhere I've went, and when I get to the NBA, that's going to be the same goal for me. So just combining all those things, and knowing what I have to work on to be better is a formula for me."
There's nothing wrong with answer just as there was nothing wrong with the question. It's just that both are really, really forgettable. ESPN did put a clip on YouTube with the headline "Paolo Banchero: I'm the best overall player in the NBA Draft | NBA Countdown" but I think I'm the only who will remember it and that's only because I'm flapping my arms and squawking not because there was anything bad per se, but because there was nothing really good, either.
First of all, I'm not sure why it matters if Banchero thinks he should be the number one overall pick. He's not going to be making that decision. The team that holds the top draft pick — in this case Orlando — is. Here's a much better question: "How important is it for you to be the number one overall pick?" This would actually give an idea of the stakes for Banchero. What does this actually mean to him? Asking him why he should go number one is asking Banchero to tell us how others should see him. Asking Banchero how important it would be go number one is asking him to tell us about his feelings, something that's much more likely to produce an interesting answer.
The point here isn't to question Greenberg's overall competence because I don't. He's as versatile a host as there is in the game, and anyone else in the industry has something to learn from the way he teases ahead to content. What I want to point out not just how we fail to maximize opportunities to generate interesting content, but why. Interviews are a staple of the sports-media industry. We rely on these interviews as both primary content that will be consumed directly, and as the genesis for our own opinions and reaction yet for all that importance we spend very little time thinking about the kind of answer this question is likely to produce.
The Client Just Said YES, Now What?
We should spend as much time on what we will do after the client says YES.
One of the most significant moments in radio sales is when the client agrees to your proposal and says YES. But, when they do say YES, do you know what's next? We better have an answer!
We spend a lot of time getting ready for clients with research, spec spots (thank you, radio sales trainer Chris Lytle-go to 22:30), proposals, and meetings. All of our focus is on getting the client to say YES. We should spend as much time on what we will do after the client says YES. For example, getting newer sales reps to sell annual advertising contracts would be ideal for building a list. They would have less pressure, more job security, and could spend more time making the advertising work for their clients. But, since most newer reps don't know the business yet, they don't bite off more than they can chew and sell a package of the month.
When a client says yes to the weight loss promotion, it's pretty clear how to write the ads, what the promos will say, etc. BUT, if a newer sales rep starts selling annual contracts to a direct local client who needs a resource, how will that work? Let's make sure we paint the picture right upfront. More experienced reps know that they need to assume the client will say YES to the weight loss promo and have a plan accordingly.
They have the next steps to building copy and promos, a credit app or credit card payment form, and any other detail the client must provide. But, when we ask a direct local client for an annual advertising contract, watch out! You have just made a partnership. Why not lay out, upfront, what that will look like. And I understand not every local client needs the same level of service.
A car dealer has the factories pushing quarterly promotions, agencies producing ads, and in-house marketing directors pulling it all together sometimes. Other clients need your help in promotions, copywriting, or idea generation. Make a plan upfront with your client about when you will meet to discuss the next quarter's ad program. Include your station's promotions or inventory for football and basketball season, a summer NTR event, digital testimonials with on-air talent, etc., in your annual proposal. Go out as far as you can and show what you have to offer to the client and how you can execute it. This exercise is good for you and, once mastered, guides the client on how you will take care of them after the sale. It also opens your eyes to what it takes to have a successful client partnership inside and outside the station.
This week, Demetri is joined by Ian Casselberry and Ryan Brown. Demetri talks about the NBA Draft getting an ABC simulcast, Ian talks about Patrick Beverley's breakout week on TV, and Ryan reminds us that Tom Brady may be the star, but Kevin Burkhardt is the story we shouldn't forget.
Podcast: Play in new window | Download
Subscribe: RSS