Meet The Market Managers: Mary Menna, Beasley Boston
"You have to do what's right, and when what's easy and what's right are the same thing, you know you've hit the jackpot."
In her radio life, Mary Menna only knows one place. A Jersey girl by birth, Mary has been working in Boston radio ever since she attended college there. She started as an original promotions assistant at WBCN. Now she runs Beasley's six-station cluster in the city, which includes 98.5 The Sports Hub.
Everyone knows the Sports Hub's track record of success: monster ratings, reliable revenue, and more than a few Marconi Awards. Since it's launch, it has become one of the dominant brands in Boston let alone across the country. That's why when Mary learned there might be a chance to bring the station into the Beasley family, she jumped.
In this latest edition of the Meet the Market Managers series presented by Point To Point Marketing, I chat with Mary about play-by-play relationships, the previous challenge of replacing Mike Thomas, managing a cluster through a pandemic on the fly, and much more. Check it out.
---
Demetri Ravanos: Tell me a little bit about what the conversations were like at Beasley when you realized that there was a legitimate opportunity to bring 98.5 The Sports Hub in-house.
Mary Menna: So that was in 2017. We were at an NAB Conference in whatever city it was in during that year. Caroline Beasley asked me to go to her suite for a meeting, which I did, and in that meeting she said "Normally I would make you sign an NDA, but you're going to swear that you're not going to say anything to anyone. And I said, "I promise.". She's my CEO! She told me, "There is an opportunity for us to buy a spin off from the Entercom/CBS deal. What would you want?". I said, "the only station I want is Sports Hub." She said, "that's the only one you want?" I said, "that's the only one I want." 
Then I think she went and talked to David. I think Entercom would have wanted to keep WEEI anyway, because WEEI was a cornerstone of their company at the time. It was the biggest station they had, and they had a lot invested in it, not to mention a lot of emotional investments in it as well.      
We initially talked about perhaps doing a two station deal for two stations and in the end it became the Sports Hub for Magic 106.7 plus cash.
DR: Was it a situation where you and Caroline had the conversation and you had to be quiet about it until the deal was done? Or were you able to share the news and strategize in your building before the deal was announced? 
MM: I was not able to share it with anyone, but a hurricane happened that year. I think the hurricane was hitting Naples at the time. After that meeting, I brought Caroline back to Boston and the joke was we were kidnapping her and not letting her leave. She worked out of our Boston office for several days, and during that time she brought in our VP of programming, Cadillac Jack. But it wasn't up to me to bring anyone in. It was up to her. It was her secret.
She bought Cadillac in on it and then we strategized it. We didn't want to give up Magic because that was our flagship in Boston at the time, the largest station that we had. But that was the deal. We had to give them Magic. So we did. 
DR: So the station then comes into your building, and it was a really interesting dynamic because Phil Zachary ends up leaving Boston's Entercom cluster to move to Hartford, and Mark Hannon, who had a major role in building the Sports Hub along with Mike Thomas as part of CBS Radio, now moves over to Entercom.
I would imagine that there were guys on the Sports Hub staff wondering what this change was going to mean for them and their options. How did you handle talking to them, making them feel welcome, and making it clear that Beasley had a vision for the brand's future? 
MM: When that happened, it affected four different companies in the marketplace. iHeart got some spin-offs, we got the Sports Hub, CBS and Entercom were merging, and people didn't know which boat they were going on. Then it was all held up by the DOJ. You had people in conference rooms all over the city waiting for a tentative time of when we'd be able to announce it, and we were all going to announce it at the same time, but were waiting on the DOJ.
We thought we had a certain time all set but then the DOJ got held up. We took them out of the conference rooms because we thought, "well, we can't let them sit there any longer," but then once we did that, maybe 20 minutes later, we got them all back in and announced what was happening.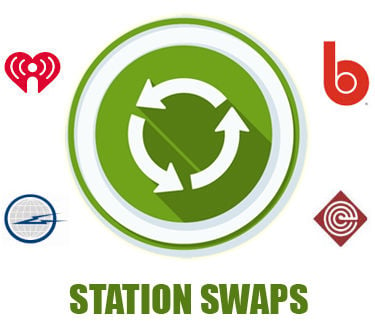 There was a lot of speculation going around the marketplace even before that. Nobody knew who was getting what or where they were going. Mark and I are friends, and Alan at iHeart and I are really good friends, because I worked there for a million years and we worked together. Some of the transition was made easier because of those relationships. We all wanted to do the right thing for our people because they're the ones that were being displaced, and they didn't know what was happening to their livelihoods, their families, their jobs, and all of that stuff. 
I had already set up a meeting. I was going to be able to go into the CBS building and meet with The Sports Hub staff, and then come back here. Mark would then come here to meet with our people. I went to the CBS building with some of my key people. We did a meeting. Mark introduced me. They could tell that Mark and I had a good relationship and thought, "OK, well, let's see if he likes her and she likes him, we're going to be OK." You know, it's like parents are getting divorced and you want to make sure that the kids are OK, right? What we announced at that meeting was "we have a very limited amount of time here. We wanted to come and welcome you and introduce ourselves, and answer any of the questions that you might have that we might be able to answer now, and just tell you it's going to be OK, but bear with us."
I scheduled a cocktail party, because I do like cocktails, that afternoon at a bar/restaurant right near their office. So I said, "if anybody would like to get to know us better, we're going to have a few other managers that aren't here at this meeting, come over and join us. We'll be there at 4:00. You can come by and have a drink with us."
I always think that you can break the ice better in a social situation rather than in a big group meeting where people are afraid to speak. So we did that. We had a great time and rolled out the red carpet. I think that was really just a good way to deal with a really difficult situation, because we ended up not taking over the station for another month. They were in a trust, so that adds a whole other layer of corporate weirdness because when they're in a trust, we're not really allowed to deal with them. We were able to do small stuff, but we couldn't make decisions. The trust makes decisions. They were still in the other building for quite some time because we had to build out studios. There was a little bit of lag time.
The sales people ended up coming over before the rest so sales and programming were disjointed because they couldn't see each other. It was just a series of stuff. It wasn't until July after the deal was done that the studios were completely done, and they are beautiful. They're also TV studios. It's not like you put up a couple of boards. There had to be a lot of cameras, lighting, more cable, and other technology because two of our shows broadcast on NBC Sports Boston.
DR: Particularly when you have the sales staff in the Beasley building and the programming staff not yet moved over, how important was it in your mind to connect with Mike Thomas and make sure he was able to sell what Beasley wanted to do with the station to his staff, or make sure his staff understood what Beasley didn't plan to do with the station that some people may have feared?
MM: Mike had an office here too. He went back and forth a lot. So Mike and I were attached at the hip.
You know, here's the thing. In 2021, we're used to remote communication, right? But in 2017 it was a little clunkier. Now you'd say "What was the problem? We do remote communication 22 times a day." But at that point it was a little different.
You had to be respectful. It was someone else's building. It's not like I could decide on the drive in "I'm going to pop in and see T&R this morning, and just sit in on the show." It wasn't my house. You had to be respectful. If I needed to have an insurance meeting there with people, I would go through the right channels because you can't just show up unannounced.
Mike had a little bit more leeway because we had to have an office in that building. We had to be respectful of the boundaries between all of the companies. I think iHeart had some people in there for a while too. So it was just a really weird time. But like I said, if it was 2021 after a pandemic, it would be a little more normal. We worked through it though. You try to build relationships over the phone. You have in-person lunches with people. That was a great thing. You do a cocktail at the end of the day with someone. You go to games with them. If they're broadcasting at games, you stop by the broadcast booth to spend a little time with them. We were able to build those relationships, we just didn't see them every day.
It was great to finally bring them all together and welcome them into the building on a full time basis. I think we migrated different departments over that period of time and the last people to come over were when we flipped the switch on a weekend and brought the on air team over.
DR: I appreciate the detail on all of that. It allows industry people who follow Boston to get a sense of what that period of time was like. Let's fast forward a bit though. Mike Thomas moved on at the end of 2019 to Chicago where he's now the Market Manager for ESPN 1000. That meant you had arguably the most coveted PD job available in sports radio in decades. I'm sure your phone and inbox were full of messages and members of your corporate team were being hit up regularly. What was it that gave you the confidence that Rick Radzik could ascend to the top job and keep the brand thriving?
MM: Rick was the assistant program director for the entire duration of the existence of the station, so he has a lot of institutional knowledge. This radio station, as many sports stations do, has so many moving pieces: three on-air hosts in every day part, four play-by-play properties, live weekends, etc.. He knew how all those moving pieces worked.
We interviewed a lot of people, and I'll say that the team really rallied for Rick. As a matter of fact, Marc Bertrand had bumper stickers made up for him. In addition, they started a write-in campaign and got signatures around the building. It was really heartwarming to see the team wanted him and was rallying for him. I did talk to people and made sure that they didn't just want Rick because Rick was going to be easy on them or he was the person that they knew. I always say that when you have an open position like that, you have to interview a lot of people because you can't do what's easy. You have to do what's right. When what's easy and what's right are the same thing, then you know you've hit the jackpot.
It became clear that was what was right and easy was the same person – Rick. When those two things come together you know you're making the right decision that affects so many people. If you put the wrong PD in a situation like The Sports Hub, where so many big personalities are involved, it can screw up the whole thing.
Then I looked at Rick in his first year in that job and he gets hit with a pandemic. In March he gets hit with the end of live sports. We've got to punt, kick, and try to figure this all out. If there was somebody in that job that wasn't familiar with the infrastructures of the Patriots, Bruins and the Celtics, and didn't know the inner workings of our talent and scheduling, it would have been a disaster. But he had all that institutional knowledge.
If we had somebody from another market who didn't know all of the personalities, sports teams, and simple things like 'how do you get from TD Garden to here?' and capable of making those lines work, it could've been rough. We're really, really lucky, and I was very proud that in his first year in the job, Rick propelled himself onto your list at #5. Thank you for that. I think that's a true testament to his abilities and what he's done in this year.
DR: Anyone that I've had a conversation with about Rick is a true believer with him in that position. I've never heard from anyone where the reaction was "I can't believe they're going with the APD instead of, candidate X."
MM: I think that if someone does a really good job and works really hard for 3 years, 5 years, 10 years, whatever the case may be, that person should receive extra consideration. Especially if they're great.
You don't want people to have to leave your organization to grow. You should be able to grow your own people. That's what we do as coaches, right? We want to mentor our people and make them better.
What's the message? Once you get great, you need to go to another market? That's not something that you really want in terms of a really solid organization and keeping it going into the future.
DR: Speaking of Rick's institutional knowledge of The Sports Hub, you guys had a moment last year where Fred Toucher needed to step away from the morning show for a period of time. That show is a powerhouse, not just in Boston, across the format, nationwide too. Everybody knows what 'Toucher and Rich' do. I wonder if you or Rick ever allowed yourselves to entertain or even sat down to make a plan for "what is our plan in mornings if Fred said he couldn't do this anymore? What if he didn't want to continue?"
MM: I never thought that that would happen, and I do want to say that I'm so proud of Fred for being able to make that determination and do what was necessary to get himself in a much better place. And he is in such a great place.
I am so proud of him every day. He's doing a great job. His show sounds better and his life is great and his family is great. I'm just thankful that we were able to come to that point where he made that turn and he did it himself. I never planned for anything other than Fred coming back. I believed in him!
DR: I think a lot of people across radio, regardless of format, recognize that sports can be an expensive endeavor, particularly in a major market, when you have the kind of success that you guys do. When you told Caroline "this is the only Boston station that I want" and you factor in all of the expenses necessary to operate a brand of this magnitude, I imagine it isn't cheap. Do you ever feel you're under a microscope or certain things need to happen year in and year out to justify the amount it takes to run a station like The Hub?
MM: I think it's a rate of return, but you're right. Sports is expensive. Rights fees and personalities cost a lot. Live morning shows on music stations are expensive. Original compelling content is expensive. It's not just repurposed content. It's original programming and that costs money. So the rate of return has to be there.
Fortunately, we have a fabulous sales team and the station works, so it's a lot easier to generate revenue using a platform that generates results for clients. The math on this station, even though the expenses are extraordinarily high, it works because the clients and partners are there and we do generate strong revenues. The clients come back because the radio station is a powerhouse and it works for them and helps them generate business.
DR: On the subject of math, you have three of the four major play by play partnerships in the city of Boston. You've have had all of them for a while too. Are we past the point now where you have to do the risk/reward math whenever these deals come up for renewal?
MM: Play-by-play, really is not a liquidating entity, especially in the days when you're traveling to all the games. Now, I'd like to get back to being able to travel to away games. Going to Tahoe this weekend was terrific. I mean, it had some ice problems, but it was great. It was great to be able to call live sports live at an outdoor venue.
Maybe some stations do it differently where they actually make money on it, but I think play by play is a loss leader type of situation. It's essential to the radio station to keep it vibrant and rich and have those teams as part of the fabric of the radio station. What comes with being the flagship station of those teams is you have access to other programming that's outside of your regular play-by-play windows.
I think it's an important piece to make the radio station compelling with content and be fully integrated with the local teams. I don't think it's ever something that's going to work on a spreadsheet. If it can liquidate, that's great. But sometimes it doesn't liquidate. If you can break even, that's a win because they don't always break even.
It's an important component to programming, you know what I mean? I don't think we look at our personalities and say, "hey, what's the rate of return?" It's an art and a science. And part of this is art.
DR: I think about something like Tom Brady leaving town and the created content it produced in Boston for the better part of a year.
MM: It still does.
DR: Right, so is the payoff there the access you guys have that lets you follow every single step of the process with the Patriots because you are the partner? Or is the payoff to something like that less about what people tune in for with the games and more about what it brings people to hear Toucher and Rich on Monday or Felger & Mazz on Friday leading into the weekend?
MM: I think there's multiple touch points in a relationship. I don't look at it as it's just a payoff. Our relationship with the Patriots is an incredibly important relationship that goes back to the WBCN days. I think BCN was one of the first stations that actually put football on rock radio. It was definitely an early adopter.
The Patriots are a dynasty here. Even if they don't have a Super Bowl season like this year, people still care about the New England Patriots. It's in our blood. We want them to win, but even when they don't win we still love them.
The Kraft organization is incredible. One of the first things I did when we acquired The Sports Hub was extend our relationship far into the future. I added many, many years onto that contract knowing that Tom Brady would never outlast the length of our contract. Even if he stayed and didn't go to Tampa, it's still a contract that far exceeds a period of time where Tom would still be playing. I believe in the Patriots. I believe in their organization, and I believe in the Kraft's. So I went for the long bomb on that one.
DR: Given what we just saw in the Super Bowl, are you confident that the contract length will outlast Tom Brady?
MM:Yes. It's a loooooong deal!
Besides what it gives us in terms of the content and what it gives us in terms of stature and partnership, it also gives us something for our clients as well. It gives us access. It gives us the ability to entertain them in a luxury box. It's the opportunity to have them on the field before a game or visit the broadcast booth to feel what a broadcast is like. It allows our major partners to touch, feel and get up close and personal. That kind of access is is gold.
DR: Analyzing your own career for a minute, you've ascended to an important position overseeing a group of highly successful brands. But everyone can get better at something. What are some of the things you feel you need to learn still in order to confidently take that last step in your professional life?
MM: I think acquired knowledge just happens. Don't forget I was in the same building for 25 of 28 years. I took a three year sabbatical early on and went somewhere else, so I was always just a sponge and available if somebody needed something done. Even if it wasn't in my department. If I could help, I did, and I learned something from that. I think I've learned something from everyone I've ever come in contact with. They all make you better as you create your jigsaw puzzle of experiences.
A lot of people aspire to someday be a market manager. Well, I always said that I wanted to be the market manager of Kiss 108, but by the time I got to that job, the job had changed and become a lot harder. I wanted the job when a gentleman named John Madison had it, like in the 90s. I think whatever you do to prepare is great, but on the job training is invaluable. Whatever you thought you needed to know, it's great that you had that as a reserve, but you need to learn more everyday.
For instance, nobody could've prepared for April 2020, right? There was no manual. What are you going to do? How are you going to get all your people out of the building by March 16th? How are you going to be able to keep the place running and keep everyone safe while you still have people coming to the studios? And where do you find masks in March? And Purell when there's a shortage? I thought "Oh my God! I'm going to call a record label, Big Machine, because they have a bar in Nashville that's changing their vodka distillery into sanitizer. Great!" You know, "Hey, Big Machine, Can I get some of it?"
I think you have to be resourceful. We're in radio. We know how to put things together with band-aids right?
When all of this started, I just made a list. What do we need? How do I wrap the building in Plexiglas when I have no budget? I learned that we needed MERV filters. I researched (Google is my friend) and figured out how many of them we had to have. Then, when it came to Plexiglas, I looked up the top 10 glass companies in the market. "Everybody gets to call one person, so go get an appointment with somebody to see if they want to be the official glass company of the Sports Hub or whatever. Go figure it out!"
People weren't spending cash then, so we did a lot of trade. We upgraded a lot of our systems to make the place safer. That's not something that's in a "How to be a market manager" manual. That's something that you just learn by having boots on the street.
DR: That's something that never had to be in a "how to be a human being manual" until last year.
MM: Right, so you figure out. I didn't have a manual for how to be safe in the workplace and deal with Covid, so I made one. The on air staff, those were the only people here for a few weeks. They were so used to not seeing anyone that I thought 'how do I make them feel safe once the sales staff start coming in?'
We're lean in people by nature. I'm Italian. I hug people. I kiss on the cheek. We had to teach our team how to be lean out people like, "hey, you're getting too close. You need to move back two more feet."
Everybody's figured that out now, a year later, but in the beginning, when they first started coming back in, it was a learning process. In these type of situations, you just have to pay attention to what's going on, think about what will help your people stay safe while working, and find different ways to get through it. And if need be, write your own manual if one doesn't exist.
Nothing Is Easy In the Cold, Not Even Broadcasting
The elements can wreak havoc with the way you call a game. Your mouth isn't in sync with your brain and you wonder if the torture will ever end!
No matter what you may think, doing play-by-play for any sport is a difficult thing. The great ones make it look easy, but it's not. Prep work dominates things leading up to the broadcast, getting notes, nuggets and entertaining tidbits take up time. Then once you're prepped, some stadiums are better than others to broadcast. Some booths are easier to work than others.
Then there's the forgotten element, the weather.
How will you handle inclement weather of any kind? Warmth, rain, snow and oh yeah, the dreaded freezing temperature. Before we get into it, here are a few of the less-than-ideal conditions my fellow broadcasters have had to deal with over the years.
THE FOG BOWL
During the 1988 playoffs between the Chicago Bears and the Philadelphia Eagles, a dense fog rolled onto the field during the game, making it nearly impossible to play or see. Numerous players complained they couldn't see 10 yards in front of them. Both teams were forced to use their running game because receivers couldn't see long passes. The broadcast was called by Verne Lundquist and Terry Bradshaw on CBS.
"We couldn't see anything—absolutely nothing," CBS-TV play-by-play broadcaster Verne Lundquist told the Associated Press. "We had to look at the TV just like everyone else." Lundquist's color man, Terry Bradshaw, told viewers the game should have been suspended.
THE FREEZER BOWL
At -9 degrees Fahrenheit, the 1982 AFC Championship Game between the Cincinnati Bengals and San Diego Chargers proved to be the second-coldest game in NFL history. It was so cold that Bengals QB Ken Anderson suffered frost bite on his right ear. The temperature was not only -9 degrees, but the wind chill was measured at -58 degrees, by far the worst in league history.
THE ICE BOWL
The 1967 NFL Championship between the Green Bay Packers and Dallas Cowboys became known as the "Ice Bowl." It remains the coldest game ever played in the NFL, at -15 degrees with a wind chill of -48 degrees. Lambeau Field's turf-heating system actually malfunctioned before the game, leaving the turf rock-hard. Officials actually had to resort to calling out plays and penalties because when referee Norm Schachter blew his metal whistle, it actually froze to his lips.
The last two are examples of something topical since last week's "Super Wild Card" game in Buffalo was played in extreme temperatures. At kickoff, it was 7 degrees Fahrenheit and the wind chill made the temperature feel like minus-5. A far cry from the above games, but come on, it was freezing cold out there.
The CBS Sports NFL announcing team of Ian Eagle and Charles Davis said Saturday's game between Buffalo and New England was the coldest work environment they've experienced during their broadcasting careers.
"We kept the windows closed in the booth until one hour before kickoff," Eagle told The Athletic. "When we finally opened them, I had a sense that it would be manageable. I was wrong. CBS rented some industrial heaters for the night, but unfortunately, they were no match for the Western New York frigid air. It really hit me in the third quarter. I started shivering and actually had a few moments where my jaw got locked up mid-sentence. It was by far the coldest I've ever been calling a game."
Davis recalled two games he called at Lambeau Field that were similar, but not as bad as it was in Buffalo.
"It helped that the evening was relatively clear, and the winds minimal, but make no mistake about it, 'the Almighty Hawk (wind)' made its presence felt and I kept drawing on one thought — everyone involved was cold, and they were persevering," Davis explained to Richard Deitsch.
"In addition, we were watching history be made in front of us by the Bills offense — seven drives, seven touchdowns, something that had never been done in the NFL playoffs. Beyond impressive, and it definitely helped us maintain focus. I'm not sure anyone would choose to do a game under those conditions, but there was definitely a sense of pride among our team that we all worked to the best of our abilities on a night that would test all of us."
Davis said that there was no way not to think about his discomfort. He gave credit to the stage crew in the booth that helped to keep him and Ian Eagle warm. There was also a jacket involved, a familiar one given to Eagle during the game, leading to an excellent exchange between he and Davis just before the third quarter started.
Charles Davis: Where did you get the jacket?
Ian Eagle: What jacket?
Davis: That!
Eagle: Oh, this? Yes, Hall of Famer Kurt Warner, you might have noticed, wore this a few weeks ago and it hit the internet by storm. Kurt saw that we had this assignment. Kurt now runs a program "Warner's Warmers," he just sends the jacket out to whoever needs it. I feel like, I want Jiffy Pop Popcorn. This thing is very warm. This is the same jacket. Kurt sent this to me. Let me tell you, not all heroes wear capes, they wear "Silver Bullet Puffers."
Davis: Let's talk about the game for a minute. Kurt, a brother would like a jacket too…
I've never really experienced calling a game in that extreme weather, especially after all the years I've called baseball games. But being in the Midwest, even those early days in April and sometimes into May, cold temps are a factor.
I think the coldest game I ever called was a game with the Cubs where the temperature at the start was about 31 degrees with a wind coming off the lake. We debated on whether or not to open the windows in the booth. One voted no, one voted yes, so the compromise was the window near the play-by-play guy was cracked open just a bit. Games just sound different with the windows closed. It's not as clean. It sounds like you're doing a game in a closet. But sometimes self-preservation comes first. The same goes for extremely warm weather too.
The elements can wreak havoc with the way you call a game. Your pen isn't working all that well, and how do you score a game without taking your gloves off? In those conditions, as Eagle was saying, your mouth isn't in sync with your brain and you wonder if the torture will ever end! I know it sounds exaggerated but in the moment, its not.
People sitting at home still want you to call the game. They are looking for the same information you would have given if it were 40 degrees instead of 40 below with the wind chill. It's a big ask, but the broadcast crew has to find a way to adjust to the conditions and do what they are there to do. It helps when everyone understands that. It's not to say that you can't talk about the way things are in the booth or on the field from time to time. But don't let it dominated the airtime, as tempting as it might be to do so.
Just think, if you're cold in the booth, what's life like for the sideline reporter?
Ben And Woods Aren't Doing a Show For One Person
"I guarantee you I'm the only sports talk radio show host in America that gets made fun of regularly for talking Sports on the show."
There's no confusion about where their allegiances lie. And when it comes to being relatable to the audience, there's few things Ben and Woods do better than buying season tickets at Petco Park, wearing Padres hats and cheering for the lone professional team in San Diego. 
Some hosts choose to never openly root for the teams they talk about on an everyday basis. Steven Woods and Ben Higgins strive to never hide who they are on the air. They're Padres fans and they're not afraid to show it.
"I was in music radio before and sometimes it was hard to hide my disdain for some of the music that I played, so I just decided not to," said Woods. "I just let it out there. People I think appreciate authenticity and if I didn't like a song I'd tell you. But I still had to play it, right? With the Padres, it's why I never sit in the press box, because I can't cheer in there. I bought season tickets so that I can go and scream at the players like I want to. I think it resonates, because there's fans listening in the car that want to see them do well too."
"I do believe in journalistic integrity," said Ben. "But to me that means you have to be honest. You have to be honest in your opinions and you can't be afraid to be critical. No one is more critical of a team than their own fans. They are the most critical people of all. I don't wanna be the fan that constantly criticizes, but at the same time, why would you listen to a show that is just relentlessly positive and gives you a white wash version of what's not really reality? Every team has problems and it's our job to point them out or nobody's going to take you seriously."
When you think of baseball towns, New York, Chicago and St. Louis are probably the three cities that immediately come to mind. But in a football world, San Diego has emerged as a new baseball town with the Chargers recently leaving for Los Angeles.
If you have any doubt that San Diego is now a baseball city, just listen to Ben and Woods on 97.3 The Fan from 5-9 am every weekday morning. The duo has no issues with doing three-plus hours of Padres talk, even during the offseason.
That's not a new thing. Ben and Woods have always conducted the show the way it is now. They want to talk baseball, but they also want to hit off-topic content that will give the listener a chance to laugh on their way to work.
That's been the case since the show was at Mighty 1090. Ben and Woods were at the station as the morning show when it folded in 2019. That was an incredibly trying time for both talents.
"It was pretty heartbreaking to be honest with you," Woods said. "I had a brand new baby and the show was going great. We were on the rise and then it went away. It was shocking. It was also scary. I think uncertain is the best word. We believed in our product and we knew there was a market for it and there was a station that just so happened to need a morning show. The timing was pretty serendipitous."
"I had been a listener for 15 years before I ever worked at that station for the first time," Ben said. "And then you get there and you feel like, wow, we're here and then all the sudden it's gone. It wasn't overnight, at some point we lost the signal transmission then we went streaming and it was kind of a slow death over the last few weeks. Ultimately it just ended one day. It was a very strange thing. The fact we got picked up at 97.3 The Fan, got back on the air so quickly was really great."
Things are going extremely well for Ben and Woods at 97.3 The Fan. They're thriving in morning drive with a unique show that's different from any other in the market. Sure, they'll talk about sports, but their focus is more on the overall entertainment of the show.
"It's morning drive, you're there to entertain," said Woods. "You do have to get really creative. We get very creative, because we have to. We take a lot of risks, more so than people would like. The way I look at it as no one remembers us talking about the NFL Playoffs. But they do remember the time we played a 17-minute Bob Dylan song in its entirety on the radio and sat through it. I remember that and always will. Nobody is ever going to say, 'man, nobody breaks down the Tampa Bay Buccaneers like you guys'. But they'll remember, 'holy crap, you guys literally played a 17 minute Bob Dylan song it's entirety'."
"When we started it was 95 percent sports and I was afraid to do anything else," Ben said. "We started doing segments like Ben reads raps, there was a really good response and I started to warm up on OK we can branch out a little bit. Now, if there was a day we didn't have a non-sports topic I would say that was a weird show."
"Rest assured, Opening Day comes, we're blowing out every bit we have, period," Woods said "We're one of the few shows in town that has no problem doing 3 1/2 hours of just Padres talk. You have to be willing to make a fool of yourself a little bit. I always call it punting. It's an easy thing to say, hey, the playoffs are this week let's get the local beat writer on from every single team and we'll interview them. Like anyone here gives a rats ass what the Packers beat writer has to say. There may be one guy, but I'm not doing a show for one guy."
"I guarantee you I'm the only sports talk radio show host in America that gets made fun of regularly for talking Sports on the show," laughed Ben.
One of the reasons the show has the identity that it does, is because of Woods' background in multiple formats of radio. No, he's not a sports radio lifer, and in a way, it's probably greatly benefitted the show. He's taken his creativity from the music side and perfectly blended it with his love for sports.
"I like sports radio more because there's a lot more creativity," said Woods. " I didn't get to pick the music I got to play at all. Not even a little bit. I didn't have a lot of chances to talk so for me, as a creative person, this is tremendous. We can do whatever we want and our bosses are pretty cool about giving us a lot of leeway. I've learned how audiences react. I've learned how to keep an audience. It's energy, it's being compelling, breaking balls, having fun. Guy's driving to work in the mornings, he wants to get a snicker or a laugh, he's not looking for breakdowns of defenses and things like that."
Ben and Woods is much more than just the two hosts in the chair every weekday. The cool thing is that anyone that listens to the show knows that. Paul Reindl is the executive producer of the show and has a talent and relationship with the hosts that anyone would dream of.
"He's the worst," laughed both Ben and Woods. "Paulie is great. We were able to get away this weekend and after we drank like 40 beers and whiskeys, I was like bro, I'm so proud of you and you're so valuable to the show. But he's an unsung hero behind the scenes. He has an uncanny ability to bring sound drops almost intuitively. He's got pages and pages of drops we've collected over the years. He's just an awesome producer."
Sports Are Learning To Meet Gen Z Where They Are
"The crux of the issue is that Gen Z is the first generation of kids who are truly free to find their "thing" in a way previous generations never could thanks to modern connectivity."
Should sports radio be concerned about where audiences will come from in the future? It is an interesting question that we talk about here a lot. It is also something that the New York Times tackled indirectly last week.
A column from Joe Drape and Ken Belson declared this generation of kids "The eSports Generation" and went on to explain just how disconnected from traditional sports they really are.
An alarmist might ask if this is the beginning of the end of traditional sports leagues. Someone a little more level-headed, like Joe Ovies, may want to dive a little deeper to see what leagues are learning and how they are adapting.
Joe hosts The OG in afternoon drive at 99.9 The Fan in Raleigh. He is always interested in how changes in technology and consumption patterns effect sports and his audience. I saw him tweeting about the New York Times piece last week and asked if he would want to write a little something for us.
Enjoy!
Demetri Ravanos
---
"Meet your audience where they are."
How many times have you heard that phrase in the last 5 years from a consultant, manager, or any number of Barrett Media posts as content consumption trends continue to spread out over a variety of platforms? Turns out the same applies for pro sports leagues, who are fearful that an entire generation of fans will be lost and their traditional business model will crater as a result.
The New York Times recently highlighted what sports marketers are doing to win over Generation Z, which typically applies to kids born from 1997 to 2012. The Times hits the usual beats.
There's a reference to Tyler "Ninja" Blevins, an esports star who is also a traditional sports fan, who the NFL hoped would be a Pied Piper for youth fandom. There are examples of MLB, famously stingy when it came to fans using their content on social media, now working with TikTok influencers. And of course, highlighting the NBA's wide ranging approach to online engagement and their franchise run NBA 2K esports league. Most of the article was based on a recent SSRS/Luker on Trends report, which conducts regular surveys about sports and society.
The issue for pro sports leagues isn't that Gen Z kids aren't "passionate" enough about sports. It's that Gen Z is more likely to admit they simply don't like sports.
"Only 23 percent of Generation Z said they were passionate sports fans, compared with the 42 percent of millennials (defined as 26 to 41), 33 percent of Generation X (42 to 57) and 31 percent of baby boomers (57 to 76) who identified themselves as passionate. More striking was that 27 percent of Gen Zers said they disliked sports altogether, compared with just 7 percent of millennials, 5 percent of Gen Xers and 6 percent of boomers."

The new york times, Jan. 12, 2022
Also factoring into the waning interest in sports from Gen Z is the dramatic decline of youth sports participation. There is a larger discussion to be had about the role of parents and specialization in this decline, but we can address that topic another day. As it relates to pro sports leagues today, the drop in youth participation absolutely impacts the level of interest in kids who might want to watch the best in the world of sports do their thing.
"Participation in youth sports was declining even before Covid-19: In 2018, only 38 percent of children ages 6 to 12 played team sports on a regular basis, down from 45 percent in 2008, according to the Sports & Fitness Industry Association.

In June 2020, the pandemic's early days, 19 percent of parents with kids in youth sports said their child was not interested in playing sports, according to a survey conducted by The Aspen Institute's Sports and Society Program. By September 2021, that figure was 28 percent.

On average, children play less than three years in a sport and quit by age 11, according to the survey. Why? Mostly, because it is not fun anymore."

the New york times, Dec. 19th 2021
The crux of the issue is that Gen Z is the first generation of kids who are truly free to find their "thing" in a way previous generations never could thanks to modern connectivity. Meeting up on the playground or at a friend's backyard for a pickup game has been replaced with meeting your friends on a Discord server and deciding if you're going to play Halo or Call or Duty after school.
If you have kids in the age range that I do, none of this should be a surprise. You see it every day and don't even think twice about it. But if you do stop and think about how frictionless it has become to be online all day with your friends, you start to realize the impact of never being bored or getting dragged to things by your parent because there were no other options.
Watching sports and going to sporting events isn't frictionless. It's a pain in the ass. Older generations deal with it because we don't know any better, it's just what we do. But Gen Z isn't about to stop what they're doing just to watch a game. Why would they? They can get the highlights later.
Gen Z is about dropping in and out of entertainment options whenever they feel like it. In other words, why would they sit around waiting for their favorite song to be played on the radio when they can easily pull it up on YouTube or Spotify.
Pro sports leagues can create all the social content and tout billions of views. They can tout engagement with Gen Z because a bunch of kids bought NFL related skins in Fortnite.
Awareness of their leagues isn't the problem. It's getting Gen Z to care enough to watch the game. Take my kids, who are fully aware of what's going on in the world of sports, but getting them to sit down and actually watch the game is torture. Throw in the increasing cost to attend sporting events, I've started leaving them at home because it's a waste of money given my 13-year-old is just gonna play Clash Royale in that $75 seat.
To be clear — I'm OK with my kids just not being into sports. It's not like I didn't try. It's simply understanding we've transitioned to a world of niche communities. You can still thrive within those niche communities. Just look at sports talk radio as an example, where you're not winning with cume, but with passion around sports. That's what great sports talk radio stations sell. Pro sports leagues will be fine doing the same.