No Sane Person Should Gamble On This Madness
The NCAA tournament is fraught with wagering peril —
potential COVID-19 outbreaks, point-shaving possibilities, confined players upset about not being paid — yet Americans will bet in record numbers anyway.
Gee, why wouldn't 50 million Americans want to bet on March Madness? Why wouldn't they invest a collective $1.3 billion in legal wagers, making this NCAA tournament the most heavily gambled sports event ever? Why not take this week's stimulus check and just deposit the whole damned thing into a DraftKings account?
There's absolutely no risk involved here. Zero, none at all. Other than … oh, your COVID-disrupted team suddenly having only five available players … and thousands of unvaccinated people descending upon the streets, arenas, bars and restaurants of cozy Indianapolis … and young, restless athletes already prone to pandemic depression confined mostly to designated hotel floors and hermetically-enclosed city skywalks for days — almost three weeks for teams that advance to the Final Four.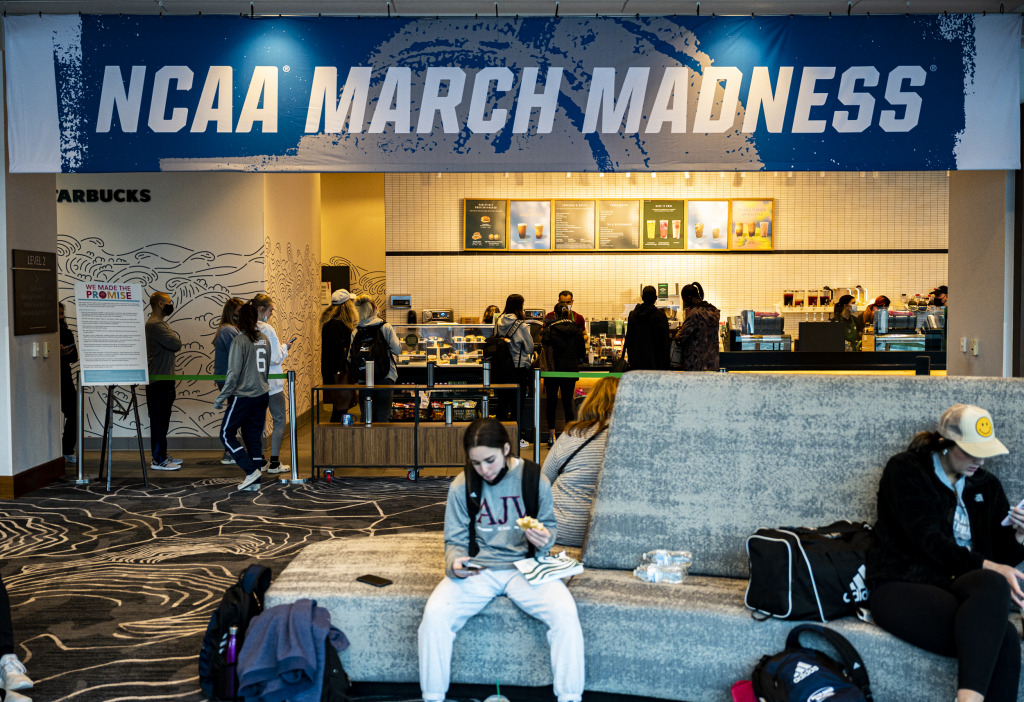 And who cares that Indiana is enjoying a gambling boom that includes 14 physical sportsbooks thrilled to accept wagers of any size? That includes the Winner's Circle Sports Pub and OTB right there on Pennsylvania Street, mere blocks from Lucas Oil Stadium and Bankers Life Fieldhouse and the six team hotels, according to the trusty Bookies.com website. No way a dirtball or two could infiltrate the NCAA Bubble and convince a teenager or two to fix a game, right? This is college basketball, so very clean and ethical, a sport that has responsibly steered clear of point-shaving scandals — except those at Arizona State, Boston College, Tulane, Northwestern, Auburn, Toledo, San Diego, etc. — and never, ever would allow a player or parent or coach or referee or agent or sneaker creep to be on the take or crawl under a table. Besides, no act of corruption could happen in America's heartland, the cradle of basketball, so devoted to the game as religion that the Indianapolis tourism division is run by someone named Leonard Hoops.
In truth, there isn't much to trust here. In our collective zeal to have fun and live again after a year in epidemiological exile, the NCAA tournament actually represents this country's desperation to make money in a hurry — either as a marginal gambler, a problem degenerate or an organized-crime operative. The gambling circus involves millions who don't care about the teams or story lines, whether it's favored Gonzaga bidding to become the first unbeaten national champion in 45 years or Winthrop looming as the next 12th-seed darling. The mission is to come away from March Madness with more in the bank — if possible, considerably more — than when the action started.
Only the players, the ones who create the $1 billion annual TV windfall for the NCAA, are assured of not getting paid. And with plenty of time to kill in their rooms, at least 15 teams are engaged in a social media protest that has triggered talk of how tournament games might be impacted. Rutgers' Geo Baker has joined Michigan's Isaiah Livers and Iowa's Jordan Bohannon as the most outspoken, demanding meetings with NCAA president Mark Emmert and the Biden administration. "The NCAA OWNS my name image and likeness," Baker wrote on Twitter. "Someone on music scholarship can profit from an album. Someone on academic scholarship can have a tutor service. For ppl who say `an athletic scholarship is enough.' Anything less than equal rights is never enough. I am #NotNCAAProperty.''
It's doubtful a team would boycott a game en masse. But in 2021 America, individual players might.
Thus, one would have to be insane to fill out more than a free bracket this year. Never has a major American championship been so riddled by anxiety and uncertainty — actually, abject horror — for those attempting to cash in. As the latest sports organization trying to recoup massive 2020 financial losses, the NCAA has gathered 68 teams at one condensed site to play 67 games in three weeks. What possibly could go wrong? The Super Bowl involved two teams, one of which arrived in the home team's city on game's eve. College football's national title game was swaddled in similar protection. The World Series, NBA Finals and Stanley Cup final were staged in isolated bubbles that succeeded because they were sealed from the outside world.
By comparison, the maddest of Marches is a thankless undertaking fraught with peril. "This is going to be complicated and difficult. There's no question about that,'' said Dan Gavitt, the NCAA's senior vice president of basketball. At the core of concern is the ever-wicked COVID-19, which could wipe out a team, a hotel or the entire tournament with a single outbreak. Already, six referees were sent home due to a positive virus test; the NCAA denies it suggested they dine together at a restaurant when their hotel rooms weren't ready. WTF? The NCAA also has been reckless enough to already change protocol, allowing Iona — and Rick Pitino, who else? — to practice shortly after arrival. Originally, a team was to remain quarantined until its entire traveling party showed negative tests on separate days.
This hardly inspires confidence about the gauntlet ahead. Any team that can't suit up at least five healthy players for a game must withdraw, with the opponent advancing via "no contest.'' As it is, two elite programs recently socked by the coronavirus — Kansas and Virginia — aren't sure how many players will be eligible for first-round games as non-stop testing continues. Already, positive COVID-19 tests have sidelined two key players, Georgia Tech's Moses Wright and Oklahoma's De'Vion Harmon. Still interested in taking betting action on those teams?
"No one's letting their guard down,'' Gavitt insisted. "`No one's making any assumptions about the lack of challenges going forward.''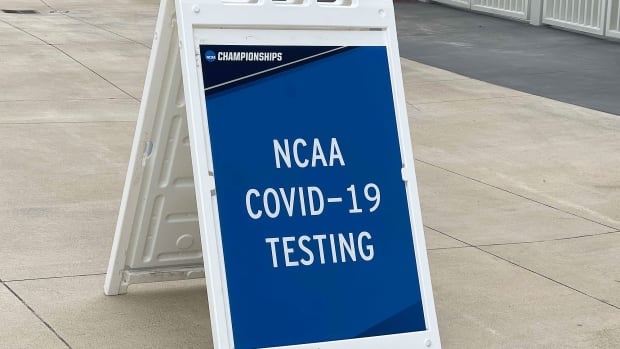 Yet. But who could blame the players for feeling imprisoned and wanting to break free? The NBA players, remember, were paid handsomely to be in the Disney World Bubble.
"I'm in a bed for, like, 15 hours a day,'' Iowa's Connor McCaffery said.
"We've been playing a lot of Spades,'' Alabama's Herb Jones said.
"Hasn't exactly been Maui,'' said Roy Williams, the North Carolina coach.
All of which creates an ongoing gambling conundrum: How do you bet on a game without knowing which players or coaches or referees will show up? Or what kind of mental condition a player might be in? Other factors complicate matters, such as built-in crowd advantages — even with limited attendance at venues — for close-proximity teams such as No. 1 seeds Illinois and Michigan, No. 2 seeds Ohio State and Iowa and local pillar Purdue. Think I didn't consider that when predicting a Gonzaga championship, knowing a team from Spokane, Wash., might play a title game against the Illini — and their income-disposable, secondary-ticket-market-happy Chicago alums?
Still, the bettors are going to bet anyway. They will because that's what they've always done — gamble like loons on the tournament — a thrill made much simpler and cleaner by a regrettable 2018 Supreme Court decision that gave legislative power to states to legalize sports wagering. Never mind the potential for scandal. Never mind the 10 million Americans who are considered problem gamblers. For the betting masses, March is crack. In a tragicomic twist, it's also Problem Gambling Awareness Month, but who's paying attention in government when 20 states and the District of Columbia have bought in and already are reaping revenues? Before you know it, all 50 states will welcome licensed bookmakers.
And the NCAA tournament will continue to be the biggest open market for gambling sleaze, even after the NBA ends the one-and-one rule, allows elite teens to directly enter the league and further dilutes the competitive quality of March. College basketball, already close to unwatchable in the regular season, will exist just to feed the urges of bettors in springtime. At this point, we might as well use the brackets to insert new names: DraftKings, BetMGM, Caesars Entertainment, William Hill, Penn National, PointsBet and the like. Add to it to gambling initiatives at media companies that should know better, including ESPN and Fox. CBS should be particularly ashamed, pumping its own gambling partnerships while continuing to sell its televised tournament as a fairy-tale romance, right down to the concluding "One Shining Moment'' musical farce.
Amid this frantic money grab, as a beacon of what's still wholesome about our bracket racket, Sister Jean Dolores Schmidt thankfully returns. Now 101, she's fully vaccinated and situated in an Indy hotel, prepared to deliver more pre-game prayers and strategic tips to coach Porter Moser as Loyola-Chicago attempts another magical run. She had to convince the university that her presence was worthwhile as team chaplain. At her age, will she be safe? `
`What they wanted to do was be sure that all the safety factors were taken into consideration," she said during a media videoconference (yes, Sister Jean does Zoom calls). "Sometimes people who haven't gone to the games or to the NCAA or even to March Madness, they're not sure exactly what goes on there. Sometimes they think it's like a teenage concert, where everybody's going to surround me and might not have any breathing space. If I'm not supposed to go on the court, I'm not going to go. And I'm not going to cause any disturbance."
If the NCAA and Loyola hadn't approved it, Sister Jean was heading to Indy anyway. "I had other offers from people at the university," she said. "One alum wrote that her husband was willing to drive me down. Another person told me she was going to sneak me out of the university, and another couple said they would like to kidnap me, and Loyola would have to search for me."
A first-round victory over Georgia Tech would mean the Ramblers draw … Illinois. She isn't happy about the apparent mismatch, saying, "It amazes me that they put two Illinois schools together to go against each other rather than support each other."
Seems even Sister Jean doesn't trust March.
Sam Mayes Got A Raw Deal But Tyler Media Made The Right Call
"You are being naive if you think a company should stand behind an employee that has put themselves in this situation."
I do not envy whoever at Tyler Media had to make a decision about Sam Mayes's future with the company after audio of a private conversation in 2016 was leaked to the media. Mayes and now-former co-worker Cara Rice made a few racist jokes at the expense of Native Americans.
The recording, according to Mayes, was made without his knowledge and leaked illegally. He says in a recorded statement that he should have been given the opportunity to address the recording on air and make amends.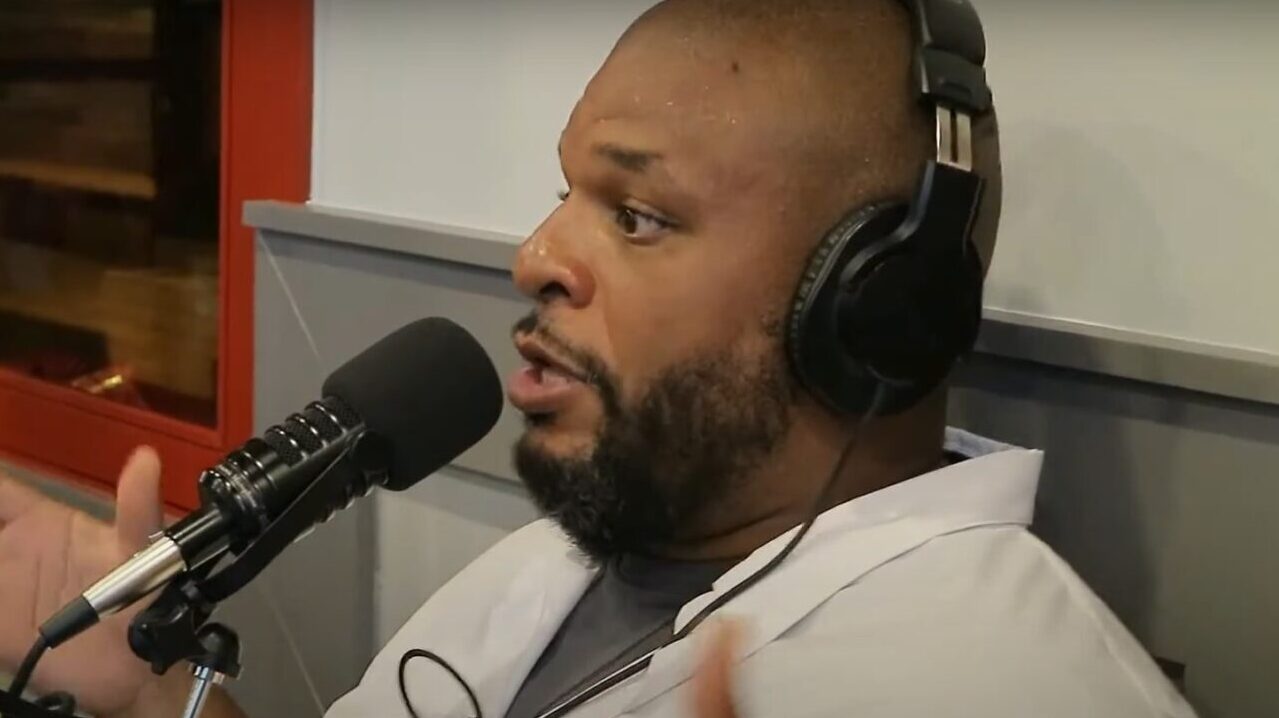 Maybe that is true, maybe it isn't. I hate for Sam to lose his job as the result of an illegal recording of a private conversation, but the fact is, that conversation isn't private anymore. Tyler Media didn't really have an option here. Sam Mayes had to go.
Someone had an illegal recording of the conversation and created an anonymous email account to send it to people in the Oklahoma City media. I was shown a copy of the email. The author states clearly that their goal is to see Mayes and Rice out of a job. There is nothing fair or just about that person getting exactly what they want. It feels slimy. I can't say that it feels like it wasn't the right call though.
We have debated whether or not someone should lose their job over comments made in a private conversation many times before. It happens in every field. It wasn't long ago at all that we were having this same debate about Jon Gruden. His emails to Bruce Allen and others were sent in private. Is it fair he had to go when they were made public? No matter what horrible things were in there, they were said with the understanding that it would stay between friends.
I am going to say the same thing about Sam Mayes that I did about Gruden when that story first broke. You are being naive if you think a company should stand behind an employee that has put themselves in this situation.
You read that right. The circumstances of how the conversations in these examples came to light are absolutely unfair, but the conversations came to light. How it happened is irrelevant. Any sponsor or boss that stands behind Sam Mayes or Jon Gruden would be endorsing the language they used, either inadvertently or very much on purpose. Try explaining that to a sponsor.
People at Tyler Media may know Sam Mayes's heart. He doesn't seem like a bad guy. The fact of the matter is, once the audio became public, their hands were tied. There is no mistaking what was said or who said it.
How can any seller or manager take Mayes to advertisers now? How can they put him in front of the Lucky Star Casino, one of the station's biggest advertisers? They can ask for an audience to let Sam explain himself and try to make amends. The Cheyenne and Arapahoe Tribes, who own the casino, are under no obligation to forgive or even listen.
Maybe the day will come where Sam Mayes bounces back. I hope it does. I hope he gets the chance to address his comments with members of Oklahoma's Native American community and listen to what they have to say in response. I do think it sucks that this is how his time at The Franchise comes to an end, but I get it.
If I have to explain to you why not to say dumb, racist shit, then I don't think we have much to talk about. But, it is worth noting that the recording of Mayes and Rice's conversation is proof that privacy is always an assumption, not always a fact.
In his audio statement, Mayes admits it is his voice on the recording. He also says that he was uncomfortable with Rice's comments and he tried to end their conversation. I'll take him at his word, but I will also point out that before he tried to end the conversation, he joined in on the jokes. Maybe when someone says that Native Americans are "too drunk to organize" it isn't a great idea to respond. All it leads to is proof of you saying something dumb and racist.
Again, I'll reiterate that how these comments came to light is unfair, but they did come to light. That is Sam Mayes's voice on the recording. He is joining in on the jokes about Native Americans being drunks and addicts. At the end of the day, the only thing that was done to him was the audio being released. He fully and willingly committed the firable offense.
What is the response to a client or potential client when they bring that up? All Tyler Media can do is try to recover and move forward. The company cannot do that with Mayes on the payroll.
Stop Prospecting, Start Strategizing!
"You cannot put a price tag on authenticity. It's very rare and hard to find these days."
Struggling to get new business appointments? Dreading making prospecting calls? Having trouble writing creative emails that seemingly never get a response?
Generating responses to new business outreach is easier than you think. Just make sure you do your homework first and keep it "Simple Stupid".
To do that, start with asking yourself these (3) simple questions:
#1: Did I do my home work on the business itself, their competition and those I plan on reaching out to?
#2: If I were on the other end of the phone and/or email with myself would I want to engage in conversation and/or reply to that email?
#3: Am I prepared to make a one call close given the opportunity to?
If the answer to any of these is "No"… do NOT pick up the phone and by all means do NOT hit the send button on that initial outreach email! Doing so will all but ensure you fall flat on your face. On the off chance you do happen to get the decision maker on the phone you won't make that great first impression that sometimes can be so crucial. First impressions are always important… ALWAYS!
Skipping over these critical steps is a sure-fire way to ensure your email is completely ignored and will not generate the engagement from the prospect you'd hope for. Successful prospecting is all about the front end digging and research. Do your homework first then strategize a plan of attack for your call and/or email. Taking these extra measures on the front end is absolutely "Mission Critical" and will set you up for much more success with your prospecting endeavors.
Now once you've answered "Yes" to all of the above, you're ready to attack with the knowledge and confidence that should set you a part from your competition. It's all about the Game Plan, and if you don't have one, you're destined for failure time and time again. Incorporate these (5) things into your prospecting Game Plan for your next call/email and watch your results dramatically improve:
#1: MAKE IT PERSONAL & CASUAL – Be informal, find out something interesting about them.
#2: MAKE IT SHORT & CONCISE – Be straight forward and to the point, people are busy.
#3: MAKE IT TIMELY & RELEVANT TO THEM AND/OR THEIR BUSINESS – Give them a good Valid Business Reason.
#4: MAKE IT INTERESTING, COMPELLING & INFORMATIVE – Be the expert they're missing.
#5: MAKE IT FUN – Fun people are easy to do business with and make it less like "work".
Lastly, and most importantly, Be Yourself! You cannot put a price tag on authenticity. It's very rare and hard to find these days. When clients do find it trust me, they value it and appreciate it way more than you'll ever know!
Good Producers Can Teach The World A Lot About Christmas
"A lot has to be accomplished in the lead-up to Christmas. So much of it happens in the background without much recognition."
Who is Carl Christmas in your house? Who is the one that makes sure everyone that needs to get a card does? Who comes up with the plan for the lights? Who takes the reins on the shopping?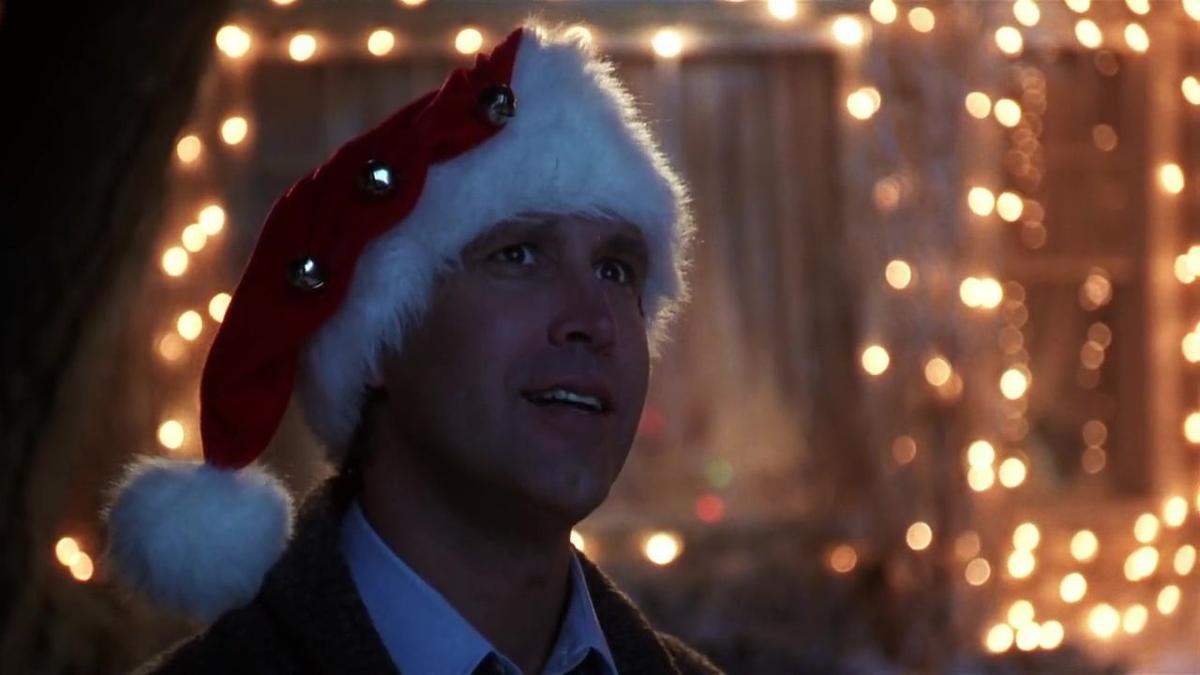 Every home needs one and in my house, that's me. December (including the last week of November) is my time to shine, baby!
One thing I have tried to impress upon my mom and wife this year is that shipping and supply chain delays are real. So, if you are planning on procrastinating on your online shopping this year (you know, like usual) someone (me) is going to have no presents under the tree.
Veteran producers are used to operate this way. Young producers, listen up. Your job involves the most delicate balance of any in sports radio. You have to help bring your host's and PD's visions to life. That means you have to be able to take their direction. But you also have to keep the host on target. That means you cannot be afraid to be forceful and lead when the moment demands it.
There's no value to being an unrepentant asshole to people, but you do have to hold them accountable. Look at that Christmas shopping example again. If you want to get what you want, you need to keep on task the people you know aren't paying attention to the potential roadblocks. It isn't selfish. It is making sure everyone gets the holiday W they are expecting. Sure, you would be disappointed if your gift doesn't arrive on time, but so will the gift giver.
Being a stickler for the clock or moving a host off of a topic that has no value is the same thing. Of course there is something in it for you, but you are also helping the host do his or her job better. They may get annoyed with you now, but if you save them from an ass-chewing from the bosses or slipping ratings, then they have reaped the benefits.
I guess the unfortunate difference here is that there may be no acknowledgment of what you did or helped them to avoid. Oh well. Every producer has to expect a certain level of thanklessness.
Producers have to take on that Carl Christmas role in dealing with sales too. Remember, just because the producer's name isn't on the show doesn't mean that isn't every bit his or her show that it is the hosts'.
It's like decorating your house for the holidays. You may have a certain design in mind. Maybe you have a traditional look you stick to every year. If your spouse or your kid comes home with a giant, inflatable Santa Claus in a military helicopter that they want on the lawn, you have a decision to make. Are you going to say no and suggest an alternative that aligns more with your goal or are you going to let your plan get run over?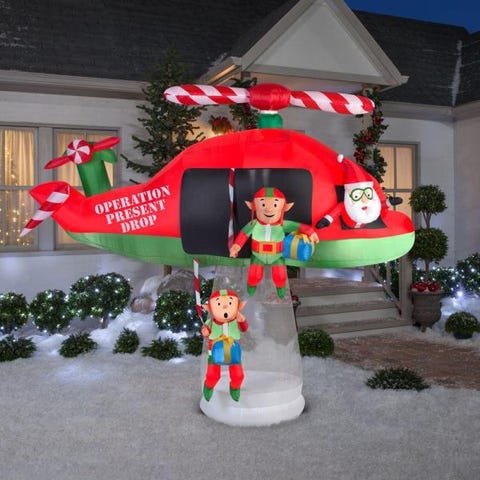 Sales has a job to do. It is to make sure their clients' messages are heard and to make money for the station. Both can be accomplished without sacrificing your show's quality.
If a seller comes to you and says he wants his client to come in for five minutes and talk about now being the time to book an appointment to have your garage floors redone, you have to speak up. You have an obligation to make sure that the seller knows that even five minutes of that will hurt the show and have listeners diving for the preset buttons on their car stereo. That isn't good for the station or his client.
Instead, offer to work with the seller and the client to come up with a piece of content that the client can put his name on and a 20-second ad read behind. Will the audience stick around to listen to some dude named Jerry talk about garage floors or will more people listen to you talk about the NFL playoff picture in a creative way and then still be there to hear Jerry's message about garage floors? The answer seems obvious.
A lot has to be accomplished in the lead-up to Christmas. So much of it happens in the background without much recognition. If the background work wasn't done though, the problems would be right out on the front lawn for everyone to see.
"Gatekeeper" is a term I really hate. It implies that someone is telling others what they are and are not allowed to enjoy. It is a necessary term though to properly describe what it is that a great producer and a great Carl Christmas do.
We don't shut people out from being able to enjoy or be a part of what it is we are creating. We set or are handed down expectations and we block anything that can get in the way of achieving them. Sometimes, that is more thankless work than it should be. It is necessary though.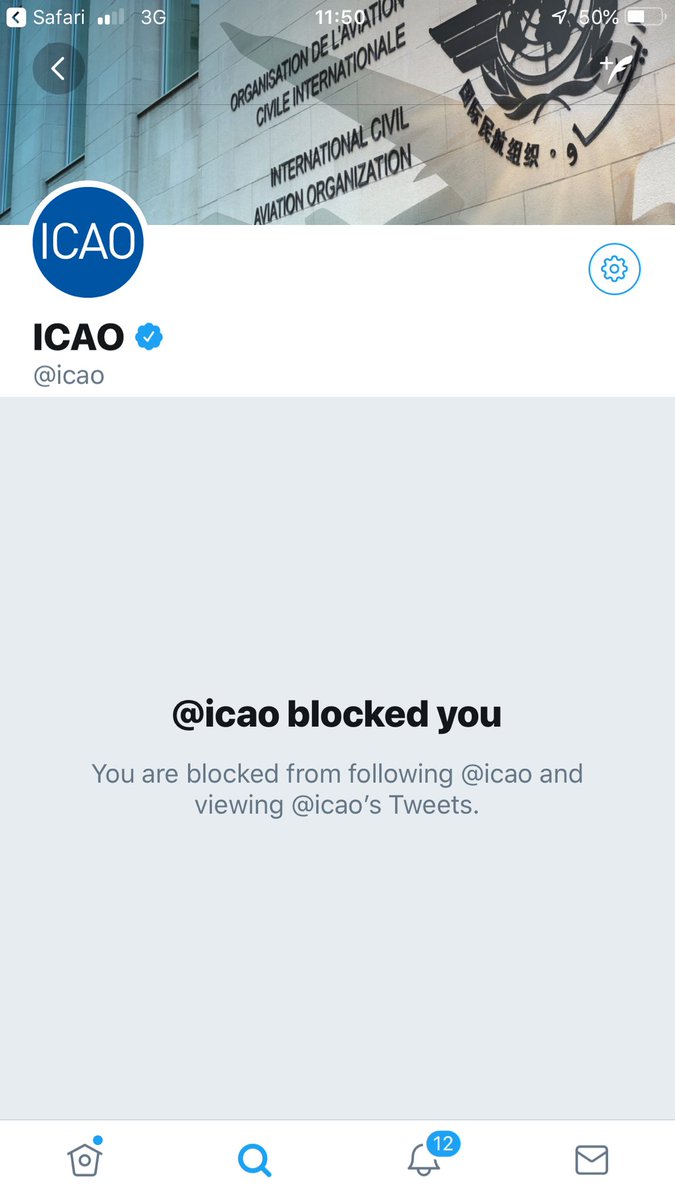 As my home's self-appointed Carl Christmas and a former producer, let me give my countrymen the thanks others forget. We are the ones that make it possible for everyone else to be mindless. Wear it as a badge of honor. We may not get the kind of recognition we deserve everyday, but when plans go off without a hitch, we are usually the first to be recognized for making it happen.