Ian Beckles Has Crushed Many People
"Like I said if Stevie Wonder is going to teach me music, I'm going to listen. There's times where I feel like saying just listen, because this is my thing."
The most interesting people in radio typically have a lot of life experiences. Ian Beckles, an afternoon drive host on WDAE in Tampa, Florida, certainly qualifies as one of these people. The former offensive lineman had a nine-year NFL career — including seven with the Tampa Bay Buccaneers. He teamed up with Hall of Famers Warren Sapp, Derrick Brooks, and John Lynch. A native of Montreal, Beckles made his way from Canada to Bloomington where he graduated with a BS in business while playing his college ball at Indiana University. Beckles also opened Dignitary Cafe, which merges his passion of all things food with his growing knowledge of CBD products.
I feel like I practically need to rob a bank to compete with Ian's life experiences.
Beckles drops by to discuss a wide range of topics. He touches on the retirement of Ron Diaz last December, his former partner who spent four decades on the Tampa airwaves. Beckles talks about his new on-air partner, Jay Recher, who moved from producer to co-host. The ambassador of all things tasty in Tampa Bay also speaks about fluffy radio, being yourself, Angelo Dundee, what fans know nothing about, and caps it off with an excellent Stevie Wonder comparison. Enjoy.
Brian Noe: How did you get your start in sports radio after your playing days?

Ian Beckles: I never even knew sports radio existed. When I played, and even afterward, I never listened to sports radio, not one time. I was at a gym with a young lady, Jayne Portnoy, who used to work for the Bucs. She said to me you'd be great in sports radio and they're looking for somebody at 620. Once again I didn't know what was going on. I went to 620. They had about 10 people in there looking to get a Sunday job for pregame. I won, I guess, because I got the job. I started my Sunday show with Sandy Penner. That one might have been 20 years ago. That turned into a Monday night show on 620, which kind of turned into me filling in for Chris Thomas and ultimately me taking over for Chris Thomas with Ron Diaz.

BN: How do you think your style has changed over the last two decades, if it even did?

IB: I'd like to believe that my style didn't change, because I think when you're behind the mic, you're just doing yourself. That's what I'm trying to do anyway. If I was to give somebody advice, I would say just be yourself. Some people get behind the mic and they want to change and make it more professional. I just open the mic and just talk like I'd be talking to my buddies and we're having a cocktail.
I don't think my style has changed. I really don't. I've learned a lot because we talk about a lot of different sports and one of the things that you learn is that if you don't know a whole lot about something, you don't want to elaborate too much on it. If we're talking about NASCAR, I'll joke around and say I don't know much about NASCAR. The worst thing to do is try to be smart when you don't know anything, so I guess I just learned a lot of little lessons throughout the years.

BN: What did you enjoy most about working with Ron before he retired?

IB: What I enjoy the most working with Ron was what I learned. What's funny is I think Ron and I survived together because we're both professionals. A lot of people will say hey man, you and Ron, you guys hang out all the time like you're best friends. Although Ron and I were friends and we respected each other, we didn't hang out afterwards. We just respected when that mic came on, we're going to put on the best product. I think the reason why it succeeded so much is that we were so different. I always tell people if you have a show with Tucker Carlson and Hannity, it might be too much, but you put Tucker Carlson and Anderson Cooper together, it'd be a great show. I think that's what Ron and I did.
There's going to be people that don't like me, and the people that don't like me, would like Ron. I think vice versa as well. There are certain times when you get into an argument, I know there's people on the other side of the radio saying, don't let up Ian, or don't let up Ron. Sometimes there are no right answers. I thought it worked because we hit the whole spectrum.
For me, working with somebody who's been in radio that long and was a pioneer, I'm a sponge. I was like that in the locker room as well. When Anthony Muñoz came in the locker room or one of those old-school guys, I listened to everything they said. I understand you got there for a reason. I got a chance to grow up with Brooks and Sapp and those guys, so we all learned together. But I've always learned to listen. I watch too. I watched a lot of things Ron did and a lot of things Ron said, and the way he said them. I think I adopted a lot, and hopefully in my older age young, young cats like Jay Recher and some of the other kids coming up can hear it and adopt it and hopefully learn from me. I thought about the other day, I'm becoming one of the elder statesmen because I've been on the air for a while now.

BN: What has it been like getting used to Jay who was a producer and now is your co-host?

IB: I didn't have to. When Ron was out, me and Jay did the show. That happened probably a half-dozen times and every time we did the show, we were like "Oh my God, that was cool. That was relaxing."
We were chill. Jay and I like each other; we hang out. Jay comes over here to watch sporting events. We hang out more than Ron and I used to. Once again it doesn't make it a better show. But I never at any time questioned whether Jay and I would have good synergy because like I said we like each other. We challenge each other because the worst crap is fluffy radio. Nobody wants that. I think Jay is so strong-minded that he won't allow that to happen. When the bosses came to me and they go "Do you want it to be Jay Recher?" I said it has to be Jay Recher. I go it has to be. That was it. I didn't give them a choice. I think we made the right choice for sure.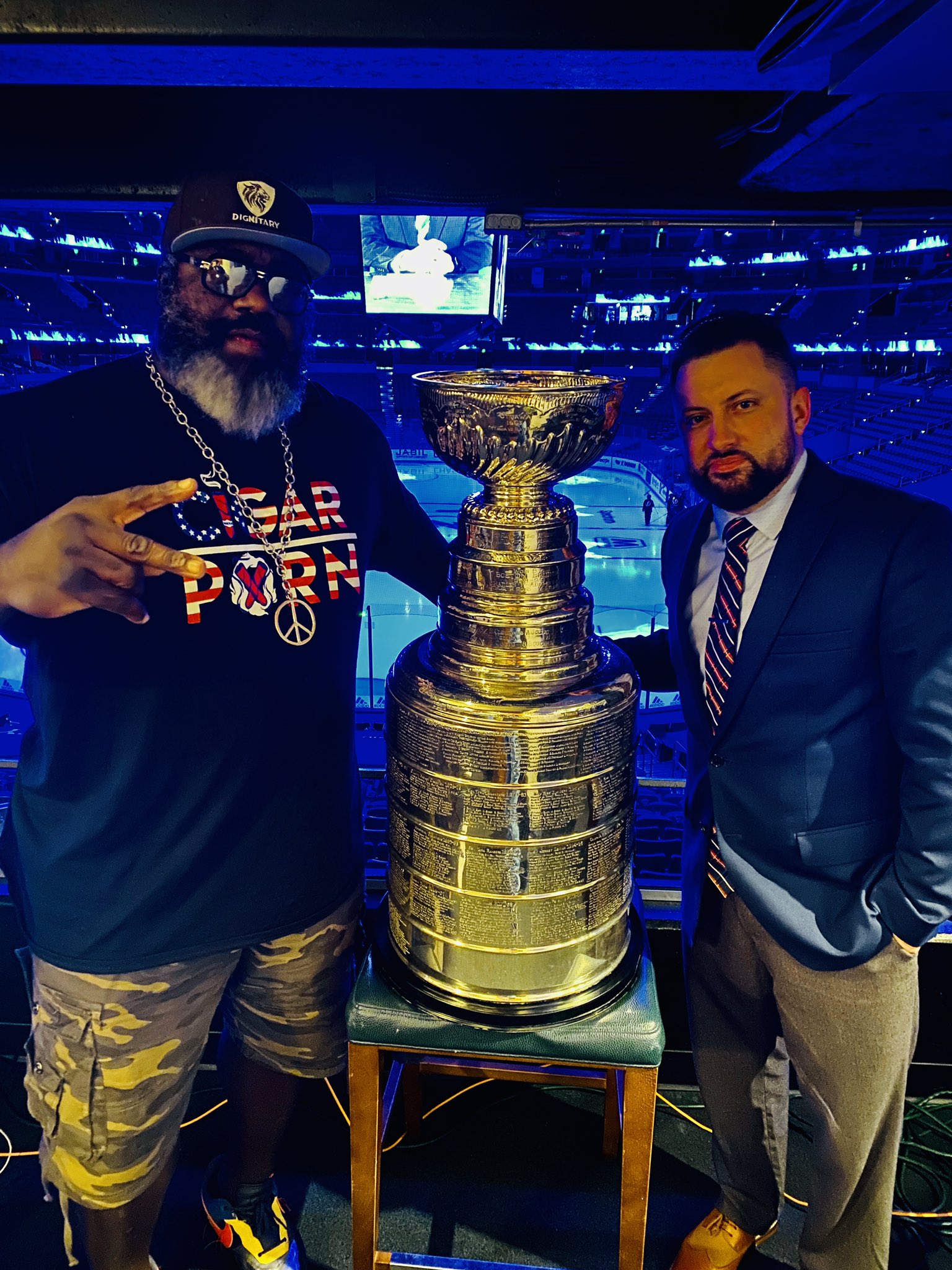 BN: As a former player, how often do you hear sports radio hosts that didn't play professionally, say things that are incorrect?

IB: It happens a lot. I'll give you an example, throughout the years there's been a couple football players I've been very critical about, and they were Buccaneer players. Way back in the day it was Barrett Ruud. I was like you guys keep telling me this guy is good, but he's running backwards to make tackles. Barrett Ruud would have 150 tackles in a season but we would be last at stopping the run and you're a middle linebacker. They don't go together. People were upset with me; "No, you're wrong, you're wrong." And I go well, you know what, if you remember what I did for a living — do you know how much film I've watched? I feel like saying are you going to question Stevie Wonder on music because I don't know very many people that have better credentials than I do to evaluate a middle linebacker. After that we had Gaines Adams. I go he can't play. He just can't play. He's not strong enough. He's not mean enough. He's too nice. He's just running around the edge and that didn't work out. When Barrett Ruud left here, he never played good football. With Gaines Adams, may he rest in peace, he didn't either.
The last one was Gerald McCoy. I go you guys keep on telling me how good this guy is. He doesn't make any plays. He doesn't get sacks. Our defense is last always and you guys keep on telling me he's good. I go the second he leaves, Ndamukong Suh comes in here, I go see what happens. And what happens? Our defense got better immediately.
I don't think, I know I see football different than everybody else because that's all I did my whole life. Sometimes I want to stop people — it can sound pretentious at times — but I don't care. Like I said if Stevie Wonder is going to teach me music, I'm going to listen. There's times where I feel like saying just listen, because this is my thing. I wasn't good in school. I wouldn't cheat off me in school. But if we're talking about football and inside line play, I'd be the one to cheat off of because I have a world of knowledge.

BN: Does the common fan and most of the media know the least about inside line play, which is your area of expertise?

IB: They know nothing actually. I'm starting to realize this with old age; football is a very complicated game. It's way complicated because sometimes when I have people over here and we're watching football — we may have Tony Mayberry here, a former teammate of mine, or Michael Clayton, or Shaun King, and we're all talking football. I realize I don't know what they're talking about. I wasn't in the wide receiver room. And God forbid I know anything about what a quarterback is doing.
When you hear the commentators speak sometimes, I realize even the commentators are speaking over the normal fans' heads. Let me give you some common things, they'll say he's a 3-technique. I swear to God, ask the average person what a 3-technique is — and I'm talking about football fans — and they won't know what it is.
They'll say this is a two-gap defense. If you ask 10 football fans, one of them will know what the hell they're talking about. But this is something they've been talking about forever, and they keep on hearing it, and they think they know what it is, but they have no idea. Football gets way more complicated than that. Inside play is not any more complicated than DB play or tight end play, it's just different, that's all. But football in general is very, very complicated.

BN: What's good and bad about a lack of local competition for your radio station?
IB: Since I've been in radio there was another radio station that popped up 98-something The Fan, I believe it was. When they went away everybody was like, I bet you're happy they went away. I go why would I be happy? Life is better when there's competition. When people's contracts are up in radio, your company has the ability to say, well where else are you going to go? There ain't nowhere else to go. Obviously nobody wants to leave the Tampa Bay area, but everybody wants to get your going rate for what you're worth. I wanted the other station to work. Listen we've crushed a lot of people throughout the time, so I don't feel bad for everybody. We've been king for a while, and hopefully it stays that way.

BN: I love your Twitter profile, 'Ambassador of all things tasty in Tampa Bay.' What is it about food that interests you so much?

IB: When I talk about all things food, I mean from the ground up. I love restaurants. I love the experience of restaurants. I love just about every type of food. I love to cook. I love to get the best meats. It's all important; just like everything else, if you want to be great at something, you've got to get great product. I'm cooking it with great pots. I'm searing meats and it's just a passion of mine. I catch myself when I'm not watching sports, I'm watching YouTube videos of cooking, or grilling meats. Let me say the word foodie gets kicked around a lot. Whatever the hell that means, I'm substantially deeper than that. If some people go to restaurants once a week and they go to Bennigan's and they say I'm a foodie, well okay, good for you. It's just like this, the guy that thought he was a good football player until he came and hung out with us, and then you find out that maybe you're not so good.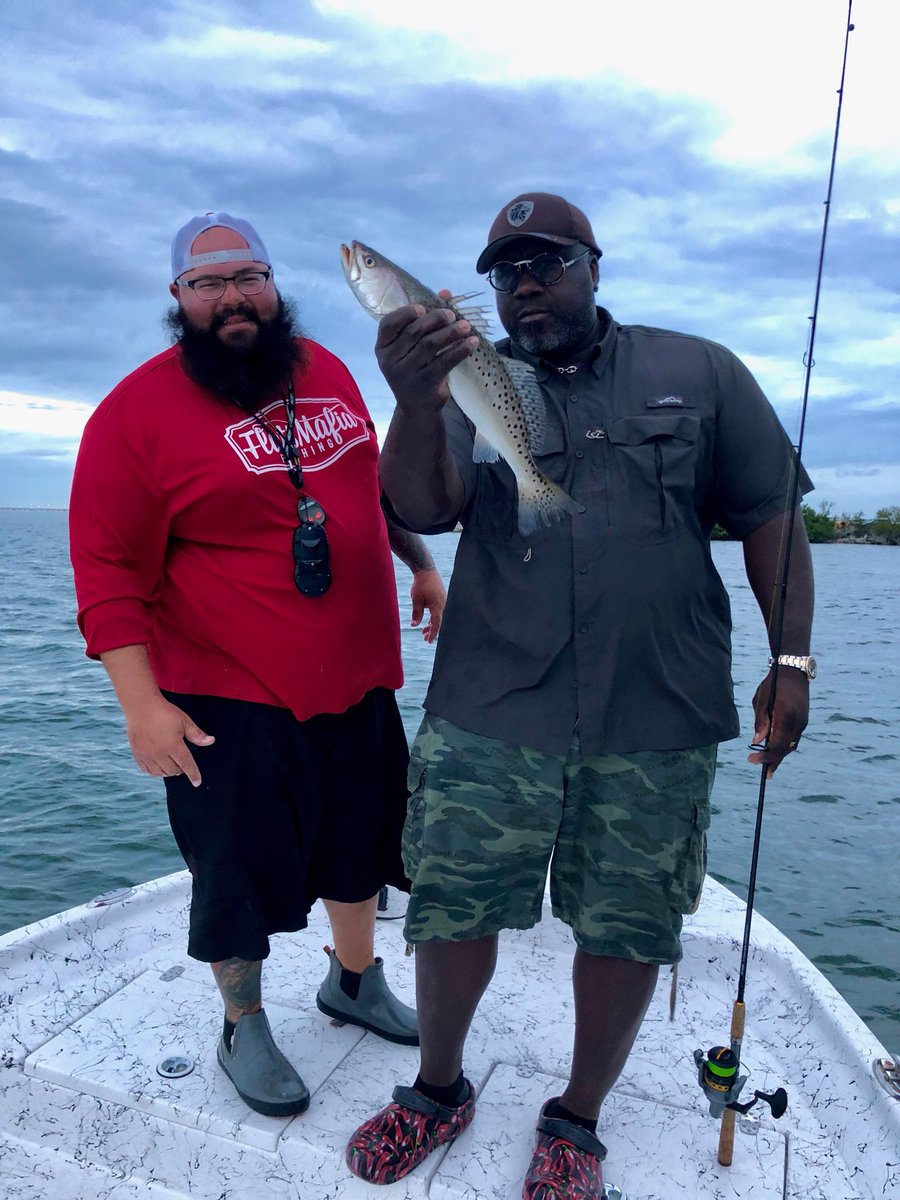 BN: How much do you talk about it on your show?
IB: Well, we actually have a segment now that we can do once a month called Flavor of Tampa Bay. This is something that I've created a long time ago and I've had different shows called Flavor of Tampa Bay. Ray Lampe was one of my co-hosts for a while, Dr. BBQ. We're going to go out of our way to talk about food because people really enjoy that. If there's one thing about food it's, I don't care where you're from, if you say I don't like to eat, or I don't enjoy food, well then I'm going to move on. I don't really understand that. I'm sorry to hear that, but when you start talking about great restaurants and great ways to prepare food and stuff like that, their ears perk up because it's something everybody loves. Not everybody loves sports, but everybody loves to eat good food. We definitely try to implement as much food talk in our show as possible.

BN: What would you say is your highest high in sports radio during your career?
IB: Oh boy, the highest high I would say it happens probably once a year where I'll come in and they'll say we're interviewing whoever it may be. I'll give you an example; we talk to Phil Esposito every week. I grew up hating Phil Esposito because I was Montreal Canadiens fan, but I also respected the hell out of who Phil Esposito was. Being from Montreal I tell my buddies back home I'm good friends with Phil Esposito; they're like get outta here.
It's the exposure. A couple of years ago, we're interviewing Scotty Bowman or we're interviewing Jack Nicklaus. And I'm like "Wow! I never thought in my career I'd ever talk to Jack Nicklaus or Scotty Bowman would know who I am." I ran into Scotty Bowman at a hockey game and I told him who I was, and he said, "Oh I remember that, it was a great interview." That's the best. We're talking about the best of the best.
I got a chance to become friends with Angelo Dundee. His son hit me up one time and he goes hey I'm Angelo Dundee's son. And I go, the trainer? He goes yeah, he'd like to meet you, he's a big fan of your show. Oh my — I was like, okay. So he says well meet him at Anthony's Coal Fired Pizza tomorrow. So I went to Anthony's Coal Fired Pizza. It's the first I ever went there. I had a meeting with Angelo for about an hour — maybe the most likeable, personable, easygoing guy I've ever met. I came back on air the next day, talked about him, talked about Anthony's Coal Fired Pizza, that became an endorsement for years, which is comical. But I became friends with Angelo Dundee.
Angelo Dundee is at my house on Sunday watching football and telling stories about hanging out with Malcolm X and Martin Luther King and Frank Sinatra. Nobody's watching football, they're just listening to Angelo Dundee's stories. Some of the relationships that I got a chance to develop where you never thought that would happen. To make a long story short Angelo Dundee passed and his son asked Ron and myself to speak at his funeral. Twenty feet in front of me was Muhammad Ali. He's staring at me as I'm speaking at Angelo Dundee's funeral. Weird things can come about through sports radio, but weird good things.

BN: Is there anything goals wise that you would like to accomplish over the years coming up?

IB: Goals wise, I think I've already exceeded anything I thought was even possible in radio. Really a lot of my goals stem away from radio. I've done football, I've done radio, television, I have a cafe I just opened here in South Tampa. I want to become a spokesperson and a face for CBD products. I have some different people that I represent in this area, New Balance Tampa, Curaleaf, and Master Purveyors. I'm not a sports radio guy; I'm somebody who's a marketer. I do a lot of different things; photo shoots and real fun things. I've never really worked. I've never dreaded going to work. I've been very, very blessed. Any more goals, it wouldn't be straight sports radio; it'd just be in general and just building my brand. My brand is Dignitary and hopefully a year from now you'll be seeing Dignitary everywhere.

BN: The CBD stuff, as a former player, how much does it work for you?

IB: I literally take CBD every single day in the morning, during the day, and listen, I'm an overweight old offensive lineman, and I pop up in the morning. I feel good. I look around, I see people limping around and I'm blessed. I feel better than 95 percent of them. Do I say it's because of CBD? I don't know, but it seems to be working for me.
Whatever equation I'm doing right now works because my body feels good, my mind is good. Listen if my mind goes, everybody is going to know. It's not like some guys you hear were on the couch for three weeks. I can't do that. I've got to get up in the morning and I go. I've got to be on all the time. I've got radio shows and I've got television appearances. I've got interviews like this. I've got podcasts, so I've got to be on. If it ever hits the fan, everybody's going to know real, real quick.
CBD has been a blessing for me and there's a lot of different ways you can take it. I would just suggest it to anybody who has any issues with pain, focus, the whole nine yards. Read up on CBD. People are very ignorant to CBD. They're still saying does it get me high? No, it doesn't get you high. The stuff you get at Theraleaf gets you high, not the stuff that you get here at Dignitary Cafe. We sell it in a lot of different forms, so come check it out.


BN: Do people know less about CBD or interior offensive line play?

IB: Ooo, that's a good question. That's a toss-up. [Laughs]
Is There A Right Answer To The Olympic PR Problem At NBC?
"NBC is in a no win situation right now."
Some businesses allow you to operate with a moral compass. You can look at people, companies, or situations and do some quick math on what the blowback would be if you are associated with them and steer clear. Sports media, particularly when it comes to live game rights, isn't one of those businesses.
NBC is in a no win situation right now. They have to get as many eyeballs as possible on the Beijing Olympics. The network is asking advertisers to spend upwards of $600,000 on a thirty second ad and have made promises about the size of the audience that will see those advertisers' messages.
At the same time, the network is the focus of public scrutiny for even being in China to begin with. That criticism will be amplified if there is no mention of the many human rights violations the Chinese government has been accused of for decades.
What do you do? You don't want to give people a reason not to watch. At the same time, you don't want to give critics ammunition to discredit you as a news organization.
This isn't just an NBC problem by the way. FOX faced similar scrutiny when it carried the 2018 World Cup, which was played in Russia. It will likely face a lot of the same scrutiny this fall when it carries the 2022 World Cup, which is being played in Qatar. That event in particular has been the subject of some truly horrific stories about the way the people building the new stadiums have been treated.
So what is the path forward? Fans always do some moral calculus when it comes to the ugly side of sports. How much are we willing to tolerate the exploitation of unpaid college athletes? At what point can we no longer tolerate the NFL looking the other way on head injuries?
International sports is a conundrum all its own because you are dealing with laws and customs that may not jive with our culture. Add truly deplorable organizations like FIFA and the International Olympic Committee to the mix and NBC, FOX, and other networks don't have time for moral calculus. They are checking any concept of right and wrong at the door.
NBC dropped $7.75 billion in 2014 on broadcast rights to every Olympics, both summer and winter, until 2032. The financial terms between FOX and FIFA remain a mystery, but the network will carry both the men's and women's World Cup through 2026. The price tag may be very similar to what NBC paid the IOC.
Organizations like FIFA and the IOC want that big pay day. That is why long-term deals are negotiated. Between contractual obligations and the need to turn a profit on a huge investment, networks' hands are tied.
Given all of the backlash, whether it is because the games are in China, skepticism over how necessary it is we do this in a pandemic (remember, NBC isn't even sending live broadcast teams to the games), or just a general sense of fatigue given this once-every-two-years event just happened eight months go, NBC might like the option to tag out of the 2022 games. And honestly, who could blame the network for feeling that way?
But NBC and the IOC have a deal. FIFA and FOX have a deal. These American networks are pinned in a corner by having to lock in a significant financial commitment to an organization that has no qualms about doing business with international bad actors.
Truthfully, I don't know what the right answer is for these networks. It is easy to say "Well, China is bad and Russia is bad and Qatar is bad, so don't do business with FIFA or the IOC as long as they keep going to those places."
Reality dictates that isn't going to be the path NBC, FOX, or any other network takes going forward. These multi-week sporting events provide a lot of inventory and bring with them the chance to rack up huge ad buys.
Events like the World Cup and the Olympics also are more than just sporting events to these networks. They are a chance to generate content for news divisions and a free commercial for their upcoming slate of shows. There is a reason networks see the billions of dollars of value in them that they do.
No one wants to take a PR black eye. Right now, for the most part, at least as far as the American public is concerned, those have been reserved for the governing bodies.
How long does that remain true?
NBC is a major partner of the Olympics that brings a lot of attention and revenue to the table. Forget objectionable host countries. What happens in 2028 when the Games are in LA and then suddenly NBC is the face of silencing Americans raising legitimate concerns about what hosting the Olympics can do to a city?
At some point, every company and private citizen has to do moral calculus. The scariest part for these networks is dealing with broadcast partners like the IOC and FIFA requires having to give an answer before all variables can be revealed to you.
Not every big score requires that kind of risk, but not many events offer what the Olympics and World Cup do. Any network that wants to do business with the IOC and FIFA has to decide if it is willing to swim in the swamp with gators. That usually comes with a few bites.
The moral calculus is pretty simple. How many bites can you take from a gator before the ad buys start to take a hit?
Don't Let Good Content Disappear, Never To Be Heard Again
There were so many times I'd be frustrated that a good piece of content would be allowed to simply vanish into thin air.
Good content comes out of the speaker daily from the many talented hosts that work in our industry. Unfortunately, the life span of this content is far too short. It happens and then disappears into the ether.
When something good happens on a show, you need to do more than turn it into a promo. You need to repurpose it.
If you work on the content side of the building, here are some key things I feel you should keep in mind to help give your material more staying power.
SOMETHING GOOD HAPPENS EVERY DAY, TELL PEOPLE ABOUT IT
When I was working as a content director, there were so many times I'd be frustrated that a good piece of content would be allowed to simply vanish into thin air, never to be heard or referenced ever again.
When a host or guest says something that stands out, blast it to EVERY social media channel that you're on. Do this consistently, not just on the days following a big story. Get everyone in the habit of believing and understanding that good content is put out there EVERY show and they need to keep their ears open for it.
Don't use audio clips; remember that social media is a VISUAL experience. If you're videocasting your shows (and you should), put the video up online. If you're not, create a cool-looking graphic with the quote (or quotes) of what was said. Create a template for every show, so it's "plug and play" for producers to upload before they leave for the day.
You'll be surprised how often you can go viral.
MAKE YOUR CONTENT SNACKABLE
People consume content in small portions. No one has the time or the attention span to listen to an entire show or even an entire segment. Yet we deliver content to them in a primarily longform way.
The solution? Make your content snackable.
Take a page out of what every professional sports league does. They realize that few people actually sit and watch an entire game. So they make a point to run well-produced highlight compilations and even condensed games, and upload them to all of their digital platforms.
Radio stations should do the same.
For on-demand consumption, don't just load your show audio hour-by-hour. Make sure you're uploading what you felt were the best parts of the program.
Take it a step further and do the same for ALL of your shows. Create a daily "greatest hits" compilation that consists of the best moments from each show, every day. This can not only be loaded onto apps and digital channels, but can also reside comfortably in the smart speaker space. Imagine a consumer coming home from work after a long day and simply saying "Alexa, play today's greatest hits from 101 The Fan!" They'd get a highlight real of all the good things that they missed.
Naturally, these can be sponsored, which is certainly another plus and always justifies the extra work that goes into making this happen.
OFFER IT AS MATERIAL FOR OTHER SHOWS
I've said this before, some of the best content that I've heard was hosts talking about what other hosts said on their shows.
It doesn't happen often enough, and the biggest reason continues to be one of the biggest stumbling blocks for virtually every industry: lack of communication.
Every show should have a written recap of what was discussed and when it was discussed, and that should be sent out to everyone who has a hand in content. (Hosts, producers, board ops, production staff, marketing, etc.)
Go the extra mile and have the actual audio of the good content sent out to the other shows so they don't have to hunt for it on their own. This was something, even during my days managing stations, I would do on the regular. If I heard something great on the morning show, I would find the audio and send a clip of it to the midday and afternoon shows. Even if they didn't use it, it would get hosts and producers in the habit of paying attention to what was said on our other programs.
If you have a sister spoken-word station in your cluster, get in the habit of sharing material with them when and where it fits.
Sometimes, the back-and-forth that can go on between shows ends up being legendary. It's an opportunity you don't want to waste.
Kenny Albert Expects Alternate Broadcasts To Grow
"That's the goal for any play-by-play broadcaster is to continue to work big events, playoff games, [and] championships."
Whether it be baseball, basketball, football, or hockey, one voice is a consistent presence behind the microphone, bringing fans all the action locally in the New York-Metropolitan area, domestically across the United States, and internationally all around the world.
Versatility is a coveted asset across many lines of work in today's media job marketplace and in the realm of play-by-play announcing, Kenny Albert seems to have set the standard.
Calling all four major sports on a near-regular basis for both regional and national sports television networks — including NBC Sports, Turner Sports, MSG Networks, and Fox Sports — Albert has seen firsthand the shift in the industry from the perspective of a broadcaster. But that's not all. He calls games on the radio as well, working in various capacities for the New York Rangers, the team with which he got his start in professional broadcasting alongside his father.
Albert was exposed to sports broadcasting from a young age by virtue of growing up in a family of sportscasters, with his father Marv and uncles Steve and Al building careers in the profession. Upon being gifted a toy tape recorder for his fifth or sixth birthday, Albert began to prepare for what quickly became his primary career aspiration; that is, to be a professional play-by-play announcer.
He remembers bringing his toy tape recorder to sports venues including Madison Square Garden and Shea Stadium once of age, and prepared for each game by looking over the rosters and keeping up-to-date with the latest statistics. His big break as a broadcaster later came as a sophomore at Paul D. Schreiber High School in Port Washington, New York by means of volunteering to fill an unaddressed vacancy.
"Cox Cable of Great Neck came to my school to film a girls basketball game," said Albert. "They had two cameras [and] a small production van, but no announcers. I volunteered and they clipped a microphone onto my shirt [and] I did the game."
By the end of high school, Albert had turned his volunteering into a job, working 75 to 100 games all over Long Island in sports such as lacrosse, hockey, basketball, baseball, football, and soccer, with his friends serving as color analysts. In college, Albert was a member of WNYU Radio at New York University and continued to call games on the radio. Yet he believes the experience he had in high school positioned him to be ahead of the pack in a profession with substantial levels of competition.
"I felt like I really had a three-year head start on anybody else at that time who wanted to do play-by-play," said Albert. "There weren't really any opportunities until college back then in the '80s. The three years at Cox Cable were just such an unbelievable experience to get three years of practice and reps under my belt."
After graduating college with a bachelor's degree in broadcast journalism, Albert became the radio voice of the Baltimore Skipjacks in the American Hockey League and quickly made his jump to the pros beginning in 1992 as the television play-by-play broadcaster for the National Hockey League's Washington Capitals.
From there, Albert continued to find and add new opportunities to call professional games in football, baseball, and basketball, both on the radio and on television – and he continues to call games in both mediums today. Being conscious of the audience and how it is consuming the game is central to understanding the differences in calling a sporting event for one medium as opposed to the other.
"On radio, obviously you have to be more descriptive [because] the listener can't see what's going on. The description is the key. Location on the ice, on the court, on the field, etc.," Albert explained. "You have to give the time and the score a lot more often on radio. On TV, it's up on the upper lefthand corner of the screen, which wasn't the case before I started working professionally. [Also,] you definitely don't have to talk as much [on TV]; you can leave more time for the color analyst to come in."
In broadcasting events across many professional sports, Albert has worked with over 225 color analysts, a figure he surmises might just be the record for a play-by-play announcer.
Whether it be Walt "Clyde" Frazier, Eddie Olczyk, Tim McCarver, or Jonathan Vilma, getting their perspectives on the game at hand is essential in creating and maintaining a seamless broadcast. Since the play-by-play announcer does not need to describe as much of the action occurring on visual broadcast mediums, he is able to afford his partner in the booth, whoever it may be, more time to talk in those instances.
Albert, in his opinion, says hockey is the least difficult sport for him to call, partly because he has been doing it for 32 years, but also due to its rhythmic style of play – especially on the radio.
"You're just into the flow really for the entire 60 minutes," he said. "People always ask me about the names and the pronunciations and the fact that the players change on the fly, but to me, it's almost like riding a bike because I've been doing it for so long."
Conversely, Albert believes baseball is the most difficult sport for him to call since the style of the broadcast is more conversational in nature and because he does not call baseball games on a regular basis. "If it's a game every week, or 10 [to] 15 games over the course of the season – which is what I've usually done – because there is so much downtime, [hopefully] you have a great color analyst that can fill in a lot of that time," he explained.
While Albert calls baseball the least out of the four major U.S. sports, one of his most memorable moments as a broadcaster was being behind the mic for José Bautista's iconic bat flip in Game 5 of the 2015 American League Division Series at Rogers Centre in Toronto with the background noise of 49,742 impassioned fans.
He also recently called the 2022 NHL Winter Classic from Target Field in Minneapolis – home of Major League Baseball's Minnesota Twins – at a game-time temperature of -5.7 degrees Celsius. Despite the frigid temperature, Albert's experience calling the game was "magical," especially since it was played at night with natural, aesthetic touches in a setting seemingly made for television, including eight frozen ponds formed in the outfield.
"We had [the window] open at the start because we wanted to feel the elements and experience what it was like for the fans and for the players," said Albert. "We did keep the window closed in the broadcast booth for a good portion of the game… We were still able to see the ice and see all the monitors in the booth the same as if the window were open. It was a fantastic experience."
Albert has called other big events as well, including the Stanley Cup Finals, the Winter Olympics, and NFL divisional playoff games. From the days practicing with his toy tape recorder and growing up around family members in the profession, he understood the importance of preparation and professionalism in trying to establish a career for himself in the booth.
"That's the goal for any play-by-play broadcaster is to continue to work big events, playoff games, [and] championships," said Albert. "There is a lot of travel and a lot of preparation involved, but it's just so much fun."
As the landscape of sports media continues to shift, in spite of its apparent acceleration due to the COVID-19 pandemic, the introduction of emerging technologies, new platforms for content dissemination, and modification of best practices to maximize cost-efficiency have resulted in a paradigmatic deviation from the norms that had been associated with travel and preparation.
Pertaining to travel, Albert and nearly every other play-by-play announcer in the country has experienced the process of calling games remotely to ensure the health and safety of themselves and network crew members. While the decision, which had been in consideration among sports networks prior to the pandemic to cut travel expenses, impacts the range of vision and subsequent understanding of action away from gameplay, Albert sees its implementation as a "new normal" towards which the industry will have to lessen its intransigence.
"To me, I feel like no matter the sport, I [can] probably see about 85 percent on the monitor of what I would [see] if I were at the arena," said Albert. "You don't get the emotions or the feel of being there, but it's probably not as bad as I expected when we started… It does save the wear and tear on the body a little bit for those of us who have been traveling for a long time. That's probably one positive that's come out of it."
Information overload is an offshoot of the development and expansion of the internet, directly affecting the preparation process for play-by-play broadcasters. When Albert started working for the NFL on Fox in 1994, he would receive a shipment of VHS tapes every Wednesday with the games of the teams they would be covering that week, and any news clippings or supplementary materials were received through fax. Following the advent of the internet, Albert received articles through email, began to tape games on television, and see action from all across the country with DirecTV NFL Sunday Ticket.
"It really wasn't that long ago, but thanks to technology, it's made the preparation on one hand a lot easier, [but] on the other hand there's so much information available [that] you could basically 24/7 try to find various nuggets and read that extra article in order to get ready for that week's or that night's game," said Albert.
The role of the traditional play-by-play announcer is also changing with the introduction of concurrent presentations during national games, such as the Monday Night Football "ManningCast," Statcast Edition of the MLB Home Run Derby, and the forthcoming Sunday Night Baseball with Kay-Rod. Though he hopes the role in which he has been employed for over three decades staves off extinction, Albert is cognizant of the ongoing evolution of the industry geared to satisfy consumer demand while minimizing the opportunity cost associated with such evolution in the process.
"I think with a telecast such as the ManningCast, it's a unique perspective hearing from two guys who were among the top quarterbacks of all time," said Albert. "Hopefully, the role of a play-by-play announcer on the traditional broadcast doesn't go away and is around for a long, long time. But I think with so many channels out there with people watching things on their phones and on computers and on [tablets], and all of the technology available now that wasn't [around] 10, 20, 30 years ago [that] there's definitely a place for the alternate broadcasts, for sure."
Whether they want to be a play-by-play announcer, analyst, sideline reporter, or talk show host, Albert's advice is the same for prospective broadcasters: Come prepared, be versatile in whatever you do, and find opportunities in places where they may seem sparse.
"When I was growing up, we had seven channels; there was no cable [and] no satellite," said Albert. "There are just so many opportunities out there these days. [While] I was at college at NYU, we had to fight for air time to broadcast the men's and women's basketball games because the radio station was the only outlet. These days if you're at school, you can go broadcast a lacrosse game or a soccer game and put it out there on the internet. It's just another way to get reps and get practice even if it's not through the traditional means of a campus radio station."
Albert has never genuinely "worked" a day in his life and he certainly hopes to keep it that way. Whether it has been on the radio or on television, rinkside or perched behind home plate, at the venue or in a studio, his ability to broadcast different types of sporting events professionally on multiple broadcast platforms both locally and nationally has afforded him various opportunities in sports media. He hopes he can continue to be the voice behind more memorable moments as his career progresses within a dynamic, growing industry.
"I never feel like I'm going to work," said Albert. "I hope I never lose that feeling."