4 Sins Sports Radio Hosts Should Repent For
"Every Program Director/Content Manager has similar thoughts and philosophies on what makes good content and bad content. However, there are some pet peeves of mine that I just can't let slide."
Now that I'm writing for the sports side of Barrett Media, I've been going back to my roots and doing a lot of listening to sports radio in my spare time.
While there are many great shows on many different platforms, I STILL hear a lot of mistakes being made. What's odd (and also a bit frustrating) is that these are mistakes that I used to rail against when I was running radio stations.
Like a bad penny, they keep turning up.
Every Program Director/Content Manager has similar thoughts and philosophies on what makes good content and bad content. However, there are some pet peeves of mine that I just can't let slide.
I narrowed it down to what I consider to be four mortal sins.
STARTING SLOW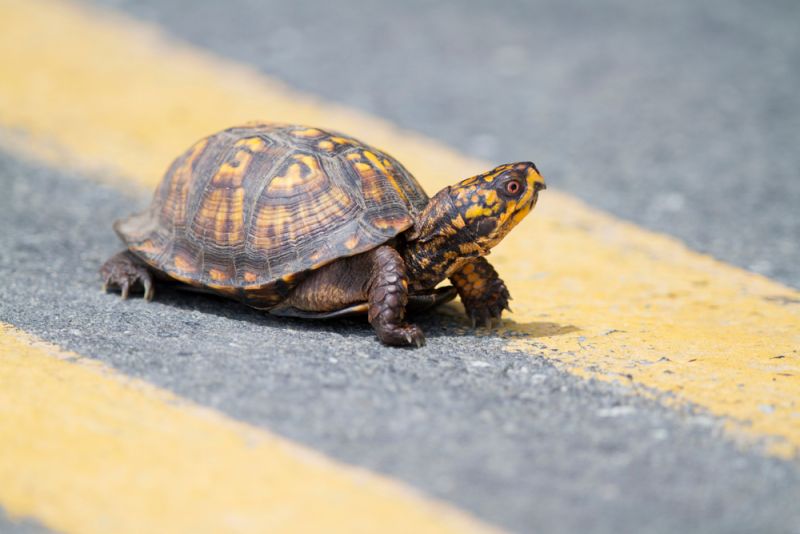 I would always tell my hosts that I wanted them coming out of the gate swinging. Get to the heart of what you want to talk about because people tuning in don't have the patience for you to get warmed-up. If sports radio were football, I always wanted my people running no-huddle.
Recently, I had tuned into a sports-talk show host on Sirius-XM that started his show by introducing himself, his producer, and his engineer. He then asked everyone how their weekend was and spent several minutes laying out all the different things he was going to talk about over the next few hours. Ugh. By the time he got to his first topic, I was so annoyed I didn't even care what the guy had to say.
If you're hosting a show, you have about 10 seconds to make a pitch that can hook a listener into a segment. The best hosts are the ones that hit you with their opinion right away and follow it up by unpacking their rationale one point at a time.
THE LIONS MADE A GREAT MOVE TODAY, AND I'M GOING TO TELL YOU WHY.
AARON RODGERS AND THE PACKERS ARE DONE, AND THIS IS A GOOD THING FOR BOTH SIDES.
MAJOR LEAGUE BASEBALL HAS A MAJOR PROBLEM AND IF THEY DON'T FIX IT, THEY'LL BE DEAD IN 10 YEARS.
These are examples of GREAT ways to open a show or a segment. You lead with an attention-getting statement which buys you time to explain yourself.
Overproduction can also be a real drag on a program.
There was one major market sports talk show I listened to once that opened-up every hour with a montage that (and I timed it) went on for nearly three minutes. It was filled with clips from the previous day's show, sound-bytes from movies, sound effects and bunch of inside jokes that I couldn't understand.
This thing went on longer than the open to Sunday Night Football.
I am sure that the hosts and producers found it amusing…I found it to be a self-indulgent waste of time.
Based on that program (and station's) ratings, I'm not the only person with that opinion.
TAKING TERRIBLE PHONE CALLS
When it comes to callers, I've always believed in quality over quantity. While a GREAT phone call can be a standout moment for a show, a terrible one can send it into the gutter.
Yet, I still hear hosts that will put almost anyone on, and many of them add nothing to the program. People that ramble, talk slow, have a bad connection, etc. are absolute show killers. If they can't be screened out in the producer's booth, get rid of them. That sounds cold-blooded, but this is show business. Disconnecting may upset the caller, but it will likely be a sigh of relief from the thousands of other listeners who couldn't stand what they were hearing.
A good rule of thumb for hosts…if a caller is boring YOU, it's likely boring the listener.
FALLING DOWN A RABBIT HOLE
This is one that REALLY gets to me and I still hear it far too often.
Sports Media A.D.D. is a major, major problem.
Odds are you've heard it. A show starts talking about one thing and then it goes off the rails by talking about something completely uninteresting and irrelevant.
Often, the hosts are guilty of self-sabotage and it makes for terrible radio. Maybe they get distracted by something in the studio. Maybe a co-host, caller or producer tries to change the subject or take the conversation in a different direction. There are countless examples.
I remember once listening to a host who STARTED out by talking about a major move one of the local teams made and somehow segued into asking listeners if a hot dog was a sandwich. How did he get there? He did an aside on how he had a hot dog for lunch that day and sucked the show into a vortex of one of the dumbest questions ever created.
Sports radio is not a Phish concert. No one wants to listen to you jam randomly for hours at a time, making things up as you go along. If you want to live in that kind of world, go do a podcast…where TSL and tune-ins aren't as important.
Every segment is like a trip…you're taking listeners to a destination. Don't pull off the road every time you think you see something interesting.
NOT SELLING THEIR SEGMENTS
A listener's time is valuable currency. If you want it, you need to sell them on reasons to stay. Yet, I still hear a lot of empty teasing from the hosts.
COMING UP, WE'RE TAKING YOUR CALLS ON THE (INSERT TEAM)
WE'LL TALK ABOUT (INSERT NAME OF PLAYER/COACH) RIGHT AFTER THIS
These statements tell me NOTHING. Yet, I still hear them being thrown out there as ways to grab people's attention.
There is an art to teasing and front selling. It's not a science and it really isn't difficult. Hosts need to put themselves in the mindset of having to make a pitch. Just because a host thinks something is good doesn't necessarily mean listeners will have the same opinion.
You're competing for tune-ins with a lot of other media. You need to give to convince them that its in their best interests to stick with you and not channel surf.
Adam The Bull Is Giving Cleveland Something It's Never Had Before
"It was only more recently that I was like why do I have to only be a radio guy?"
After spending 22 years on the radio, Adam "The Bull" Gerstenhaber was ready for a new adventure. In fact, the former co-host of Bull and Fox on 92.3 The Fan in Cleveland did not have a new job lined up when he signed off from his 11-year radio home last month.
"I was already leaving without having a new project," admitted Gerstenhaber during a recent phone interview with BSM. "I left before I knew for sure I had a 'next project'."
Gerstenhaber was preparing for his final show with co-host Dustin Fox on April 1st when he was contacted by an executive producer for TEGNA, a company that was developing a Cleveland sports television show on YouTube. The executive producer, who had just found out that Bull was a free agent, made it clear that he wanted Bull to be a part of the new project.
It all came together very quickly.
"Let's talk on Monday," Gerstenhaber told the executive producer. "And within a week they signed me up."
The Ultimate Cleveland Sports Show on YouTube featuring Gerstenhaber, former ESPN personality Jay Crawford, 92.3 The Fan's Garrett Bush, and rotating hosts to make up a four-person round-table show, made its debut last Monday.  The show, which airs weekdays from 11am to 1pm, features passionate Cleveland sports talk, live guests, either in-studio or via Zoom, as well as interaction from the audience through social media.
"I'm very excited," said Gerstenhaber. "It's a definite adjustment for me after 22 years on radio doing television. For the last 11 years, I've been doing a radio show with just one other host and I was the lead guy doing most of the talking and now I'm on a show with three other people and it's such an adjustment. So far, I'm having a ball."
And so far, the reaction to the show has been very positive.
A big reason why is that it's something that Cleveland didn't have and really never had, unlike a city like New York, where there are local radio shows that are simulcast on regional sports channels.
"There's nothing like that in Cleveland," said Gerstenhaber. "And there was certainly nothing like this with a panel. Cleveland is such a massive sports town and now people that don't live in Cleveland that are maybe retired in Florida or Arizona, now they actually have a TV show that they can watch that's Cleveland-centric."
The new venture certainly represents a big change in what Bull has been used to in his radio career. He's enjoying the freedom of not having to follow a hard clock for this show. In fact, there have already been some occasions where the show has been able to go a little longer than scheduled because they have the flexibility to do that on YouTube.
Doing a show on YouTube gives the panel a great opportunity to go deep into topics and spend some quality time with guests. And while there is no cursing on the show at the moment, there could be the potential for that down the road.
Don't expect the show is going to become X-rated or anything like that, but the objective is to be able to capture the spirit and emotion of being a sports fan and host.
"It's something we may do in the future," said Gerstenhaber. "Not curse just to curse but it gives us the option if we get fired up. It is allowed because there's no restrictions there. The company doesn't want us to do it at the moment."
There's also been the shift for Gerstenhaber from being the "point guard" on his old radio show, driving the conversation and doing most of the talking, to now taking a step back and having Crawford distributing the ball on the television show.
For a guy called "The Bull", that will take some getting used to.
"Jay is a pro's pro," said Gerstenhaber. "He's the point guard for this but he's also part of the conversation. I'm not used to not being the point guard so I have to adjust to that. I think it's gone pretty well and the chemistry is pretty good and with time we'll get used to the flow of it."
Gerstenhaber's move from sports radio to an internet television show is a perfect example of how the industry is changing. A good portion of the listening and viewing audience these days, especially those in the younger demographic, are not necessarily watching traditional television or listening to terrestrial radio. For a lot of sports fans, watching and listening on a mobile device or a computer has become a very important way of life.
The desire to adapt, along with a shorter workday, was very enticing to him.
"It was only more recently that I was like why do I have to only be a radio guy?" wondered Gerstenhaber. "There were things about my job that I was unhappy about. I was doing a five-hour radio show. It's too long. That's crazy. Nobody should be doing a five-hour radio show at this point."
Broadcasting on the internet has arrived and it's not just a couple of sports fans doing a show from their garage anymore. The business has evolved to the point where the technology has provided more opportunities for those who have already enjoyed success in the industry and are looking for new challenges.
Kind of like Adam The Bull!
"I think years ago, probably like many people in the radio business, we looked at internet and podcasts as like whatever…those guys aren't professionals…they're amateurs," said Gerstenhaber. "But the game has changed."
Gerstenhaber, Crawford and everyone associated with the "Ultimate Cleveland Sports Show" should not have much of a problem attracting the younger audience. That demographic is already accustomed to watching shows on YouTube and other streaming platforms. The challenge now is to get the more mature audience on board. There are certainly some obstacles there.
I know this from experience with trying to explain to my mother in Florida how she can hear me on the radio and watch me on television simply by using her tablet.
Bull can certainly relate to that.
"My mother is still trying to figure out how to watch the show live," said Gerstenhaber with a chuckle. "The older fans struggle with that. A lot of my older fans here in Cleveland are like how do I watch it? For people that are under 40 and certainly people that under 30, watching a YouTube show is like okay I watch everything on my phone or device. It's such a divide and obviously as the years go by, that group will increase."
With the television show off and running, Gerstenhaber still has a passion for his roots and that's the radio side of the business. In the next couple of weeks, "The Bull" is set to announce the launch of two podcasts, one daily and one weekly, that will begin next month. But he also hasn't ruled out the possibility of returning to terrestrial radio at some point.
"I have not closed the door to radio," said Gerstenhaber. "I still love radio. I would still, in the right set of circumstances, consider going back to radio but it would have to really be the perfect situation. I'm excited about (the television show) and right now I don't want to do anything else but I'm certainly going to remain open-minded to radio if a really excellent opportunity came up."
The landscape of the broadcasting industry, particularly when it comes to sports, has certainly changed over the years and continues to evolve. Adam Gerstenhaber certainly enjoyed a tremendous amount of success on the radio side, both in New York and in Cleveland, but now he has made the transition to something new with the YouTube television show and he's committed to making it a success.
I Heard A Lot of Boring, Uncreative Sports Radio On Friday
"Sometimes your first idea is your best one. You don't know that though if you stop thinking after one idea. That is what it feels like happens a lot the day after NFL schedules are released"
Maybe this one is on me for expecting better. Maybe I need to take my own advice and accept that there are times the sports radio audience just wants a little comfort food. Still, this is my column and I am going to complain because I listened to probably six different stations on Friday and all of them were doing the exact same thing.
The NFL schedule was released on Thursday night, so on Friday, regardless of daypart, every show seemingly felt obligated to have the same three conversations.
How many games will the home team win?
What does the number of primetime games we got mean for how much respect we have nationally?
Why do the Lions still get to play on Thanksgiving?
Football is king. I get that. Concrete NFL news is always going to take priority. That is understandable. But where was even an ounce of creativity? Where was the desire to do better – not just better than the competition, but better than the other shows in your own building?
I listened to shows in markets from across the league. The conversations were the same regardless of size or history of success. Everyone that picked in the top 5 in last month's draft is going to go 10-7. Every team that got less than 5 primetime games feels disrespected. It was all so boring.
Those of us in the industry don't consume content the way listeners do. We all know that. Perhaps I am harping on something that is only a problem to me because I listen to sports talk radio for a living. If you don't ever want to put more than the bare minimum of effort into your show, decide that is the reason for my reaction and go click on another article here.
Consider this though, maybe the fact that I listen to so much sports radio means I know how much quality there is in this industry. Maybe it means that I can spot someone talented that is phoning it in.
I want to be clear in my point. There is value in giving your record prediction for the home team. Listeners look at the people on the radio as experts. I will bet some futures bets in a lot of markets were made on Friday based on what the gambler heard coming through their speakers. All I want to get across is there is a way to have that conversation that isn't taking two segments to go through each week one by one. I heard no less than three stations do that on Friday.
Sometimes your first idea is your best one. You don't know that though if you stop thinking after one idea. That is what it feels like happens a lot the day after NFL schedules are released. It's a very familiar rhythm: pick the wins, get a guest on to preview the week 1 opponent, take calls, texts and tweets with the listeners' predictions.
I didn't hear anyone ask their listeners to sell them on the over for wins. I didn't hear anyone give me weeks that you could skip Red Zone because one matchup is just too damn good. I didn't hear anyone go through the Sunday Night Football schedule and pick out the weeks to schedule dates because the matchup isn't worth it.
Maybe none of those ideas are winners, and that is fine. They are literally three dumb ideas I pulled out of the air. But they are all ways to review the schedule that could potentially leave a smile on your listener's face.
Show prep is so important, especially in a group setting. It is your chance to tell your partner, producer, or host that you know you can do better than the idea that has just been thrown out. Quit nodding in agreement and challenge each other! It may mean a little more work for you, but it means more reward for the listeners. And if the listeners know they can rely on you for quality, creative content, that leads to more reward for you.
And lay off the Lions. It's Thanksgiving. You're stuck at home. The NFL could give you Lions vs Jaguars and you'd watch.
Why You Should Be Making Great TikTok Content
"We're specially trained in the world of TSL (time spent listening), and the longer people view your content on TikTok, the more the app rewards you by shoving your content into more and more feeds."
It feels like there's a new social media platform to pay attention to every other week. That makes it easy to overlook when one of them actually presents value to your brand. It wasn't long ago that TikTok was primarily used by teenagers with the focus being silly dance trends filmed for video consumption with their friends and followers alike. Now, as the general public has become in tune with how this complicated app works, it's grown far beyond that.
TikTok is now an app used by all types of demographics and unlike TikTok's closely related cousins Instagram and Facebook, this app provides a certain type of nuance that I think people in our line of work can really excel in.
Before I get into the nuts and bolts of how you can use TikTok to your advantage and how to make your videos catch on, I think it's important to first mention why this matters for you. Now, if I'm being realistic, I'm sure there are some that have already stopped reading this or those that could scroll away fast enough when they saw the words TikTok. You might be thinking that this doesn't fit your demo, or maybe that it's a waste of time because productivity here won't directly lead to an uptick in Nielsen ratings. But I'm not sure any social network directly leads to what we ultimately get judged on, and we aren't always pumping out content directly to our core audience.
TikTok, like any other app you may use, is marketing. This is another free tool to let people out there know who you are and what you offer in this endless sea of content. And the beauty of TikTok is that it directly caters its algorithm to content creators just like us. Bottom line, if you are a personality in sports talk, there's no reason you can't be crushing it on TikTok right now. All it takes is a little direction, focus, consistency, and a plan.
Unlike Instagram, Facebook, and Twitter where you can throw a photo up with a caption and be done for the day, TikTok's whole model is built on creative videos that keep users engaged for longer periods of time. This approach works. According to Oberlo, a social media stat tracking site, people spend more time per day on TikTok than any other popular social media application. 38 minutes per day!
This is where this is good news for us in talk radio. We're specially trained in the world of TSL (time spent listening), and the longer people view your content on TikTok, the more the app rewards you by shoving your content into more and more feeds. TikTok's algorithm doesn't care how many followers you have, your level of credibility, or the production on your video. All ir cares about is 1) Is your content good. and 2) Are people watching it. 3) How long are they watching it. The more people watch and the longer they watch creates a snowball effect. Your videos views will skyrocket, sometimes within hours.
So, how do you create content that will catch on? It's really not all that different than what you do every day. Create thought-provoking commentary that makes people think, argue, or stay till the end to get the info you teased up for them. I've found through my own trial and error that it's best if you stay away from time-sensitive material, I've had more success the more evergreen my content is. That way, the shelf life expands beyond just that day or week. This is different for everyone and there's no one-size-fits-all, but this is where I've seen the most success.
Also, put yourself out there, don't be afraid to say something that people are going to vehemently disagree with. Again, it's not unlike what we do every day. It's one thing to get someone to listen, it's another to get them to engage. Once they hit you in the comment section, you've got them hooked. Comments breed more views and on and on. But don't just let those sit there, even the smallest interaction back like a shoulder shrug emoji can go a long way in creating more play for your video.
If you want to grow quickly, create a niche for yourself. The best content creators that I follow on TikTok all put out very similar content for most of their videos. This means, unlike Instagram where it's great to show what a wildly interesting and eclectic person you are, TikTok users want to know what they're getting the second your face pops up on that screen. So if you are the sports history guy, be the sports history guy all the time. If you are the top 5 list guy, be the top 5 list guy all the time, and on and on, you get the point.
Other simple tricks:
Splice small videos together. Don't shoot one long video.
90 seconds to 2 minutes is a sweet spot amount of time.
Add a soft layer of background instrumental music (this feature is found in the app when you are putting the finishing touches on your video)
Label your video across the screen at the start and time it out so that it disappears seconds later. This way a user gets an idea of what the content is immediately and then can focus on you delivering your message thereafter.
Research trending hashtags, they are far more important than whatever you caption your video.
Use closed captions so that people can follow your video without sound.
Finally, don't be intimidated by it or snub your nose at it. Anything that helps your brand is worth doing and anything worth doing is worth doing well.