Ryan Ruocco Learned To Manufacture Energy
"If I go back to broadcasting three years ago, I should feel I am better than that."
Chances are that if you are watching a sporting event whether it is the Yankees, Nets, the WNBA, or the Women's Final Four, you will most likely hear the voice of Ryan Ruocco.
Since starting as a statistician at YES back in 2007, Ruocco worked his way into becoming one of the voices of the Nets in 2011 and later the Yankees, filling in on games for Michael Kay beginning in 2015. In addition to YES, he has been at ESPN as the play-by-play announcer for NBA and WNBA games as well as the NCAA Women's Tournament.
So, how does Ruocco balance the schedule if he has to call different games during a particular week? He says the key is to treat each game as if it were a "final exam" and by taking the events in order: 
"If I have 4 games in 5 days and it's 4 different networks or sports, I'm going to take care of the first thing first. I'll do sort of peripheral, skeleton things with boards for games down the road, but I'm not going to let my mind fully dive into the next thing until I get there. Otherwise, it's going to be cluttered in my head and it might mean that I'm cramming a little bit mentally, but I'm ok to do that. If I know I've gotten my skeleton boards done, now I know have 7 hours where I can fully dive in on a given game.
"If I can do that, then I can just kind of compartmentalize it and that'll give me ample time to do what I need to do to be ready. Sometimes, it's just looking at your schedule and saying when do I have to do what in order to be prepared on air."
Ruocco does more regular work with the Nets than the Yankees. That means juggling preparations for MLB and NBA action is necessary. He says when trying to balance where to place his focus, he'll spend more time on the Yankees' opponent than he might prepping for a basketball game, simply because he's around the NBA game more: 
"For the Nets, it's not as hard for me. I see them all the time. Whereas, if I'm doing the Yankees vs. Mariners and I haven't seen Seattle at all this year, I can't just dive into the Mariners the morning of the game. That's not going to work out. It's kind of just being smart and honest about what you have to do for each assignment and applying things mentally to keep yourself clear on-air for each assignment."
In addition to being on TV, Ruocco has spent time on the radio, working for ESPN Radio on shows with Stephen A. Smith, Dave Rothenberg, and being a co-host on The Michael Kay Show. He credits his first co-host, Robin Lundberg, with teaching him about the NBA and says live radio is a great advantage for preparing for any situation: 
"It makes it real easy to craft your words when you have a two-minute fill on a TV broadcast or all of a sudden, the booth isn't level in Toronto (this actually happened) and they're going to take 5-10 minutes to fix it. Some people don't have that experience of talking extemporaneously without having any stimulation in front of them like you have on the radio, they might freak out."
That preparation for the anything-can-happen on live radio or TV came from when Ruocco worked in college at WFUV Radio at Fordham University. His mentor and executive director, Bob Ahrens, gave him advice saying "when s**t flies, s**t happens." Here is how Ruocco explained it:
"That was a great way to calm me down in moments of chaos. When you are on live TV or live radio, inevitably, things are going to go differently than the way you thought they were going to go. The key to having success is not freaking out when it does because the reality is because it's live, things are going to happen."
While Ruocco does enjoy certain aspects of live radio, he is not a fan of how it can sometimes lead people into controversy. It's why he prefers hosting the R2C2 podcast with former MLB pitcher CC Sabathia: 
"I think our podcast, we always wanted to be more about storytelling and people showing their personalities rather than having to drive any sort of controversy or opinion. While we certainly have those moments, that's not the crux of it. We don't look at a juicy story and say, oh, that's for us. Whereas when you do daily radio, you do. No matter what your natural disposition is or even what your commitment is to trying to be more positive, when you do daily radio, it just sort of naturally drags you into controversy a little bit more. I didn't love that part of daily radio.
"I think the podcast is great because it allows us the best parts of doing radio, which is the connectivity with the audience and sort of the free flowing medium without having to feel like we need to make mountains out of molehills like I think most people feel compelled to do with daily radio as you're trying to come up with content."
Ruocco and Sabathia have hosted the R2C2 podcast together over the last few years. As Sabathia has transitioned from being a player to a podcast host, Ruocco has seen his co-host grow in the industry and it has impressed him: 
"I think he has honed a lot of broadcast skills as well where I can see him segueing and pivoting topics and asking follow-ups and generating conversations and going places where I'm like, that's where I wanted to go next. That's really impressive stuff for someone who hasn't been in a booth to learn and I think he continues to really improve on that front as well."
On Saturday, Ruocco was on the call for the Las Vegas Aces vs. Seattle Storm WNBA game as the league began its 25th season. Since he started calling games in 2013, he's noticed that it is no longer cool to make jokes about the WNBA:  
"More and more people are understanding just how cool these women are and this league is and how great the basketball is… I think it was very in vogue to make a joke about it or act like it wasn't as cool and now, nobody thinks it is funny anymore. No one thinks it's cool to put down the WNBA, at least nobody who I would want to hang out with or respect would do that. It's juvenile. I'm happy to see more and more people getting it."
Ruocco was in Seattle for that game, something which a year earlier may have seemed impossible. The challenges created by the pandemic forced a lot of adjustments for broadcasters and networks, earning high praise from Ruocco for the work done by operators and technicians. Working without the usual tools and calling games during times of uncertainty helped Ryan learn just how important the energy he brings to any broadcast is: 
"Without having crowds and without having the action in front of you and calling games in more sterile environments like my living room or my kitchen, it's even more important to be able to manufacture the energy that should go along with an audience watching a professional game. I think that I kind of just always thought that's my style, that's how I broadcast trying to have energy, but energy that makes sense too, which I've always prided myself on. This period of time actually gave me more of an appreciation for the significance of broadcasting with energy because you will hear people who are broadcasting from their home and it sounds like they are trying not to wake up their house. All of a sudden, that really changes the experience for the viewer and not in a good way."
While Ruocco has had to call games from his living room and kitchen in the past year, he's also had the opportunity to take part in cool experiences like ESPN's Marvel-themed NBA broadcast of Warriors-Pelicans. As a big Marvel fan, he felt like he was walking onto a movie set when he went into the studio. He says he's a fan of networks trying these type of new ideas: 
"It always makes me laugh when I see sort of the old guard traditionalist from Twitter ripping on these innovative broadcasts because creativity started all of this. Every single thing we see in sports and entertainment is the brainchild of someone taking a chance creatively. Maybe those things don't end up having legs or maybe they don't end up being long-term, but I will never, ever criticize any company or network for trying something because that's how you get innovation."
A few days ago, Mike Breen, a Fordham alum, was inducted into the National Basketball Hall Of Fame as the 2020 winner of the Curt Gowdy Award. When Ruocco was in college, he got great advice from Breen about listening back to past work and how to grow from it:
"He [Breen] would go back once a year and listen back to an old game or two to continue to try and give yourself honest feedback and he said it's funny even now, you have me listen to games from 2 years ago, and this was when he was already a well-established NBA voice and calling The NBA Finals. I would be like, oh, that's not good or I can't listen to that and I think that's how you should feel."
"If I go back to broadcasting three years ago, I should feel I am better than that. The way you get there is from listening to that stuff. I did that extensively during the Final Four. I listened to several broadcasts and there were a couple of things I picked up on that I was like, I think I could do that better…I'm not just trying to be good at this, I'm driven to be great at this."
One of the things I asked Ruocco at the start of our conversation was what would he tell himself if he could go back and chat with the 2007 version of himself. He mentioned that not one experience can ever be duplicated whether it's calling games at Fordham with his friends or doing the Women's NCAA Tournament, every experience is unique: 
"No matter what, there are things that end up having better audiences and represent progress in my career, but I think the key thing to realize is every single step has its own unique reward and can't be duplicated."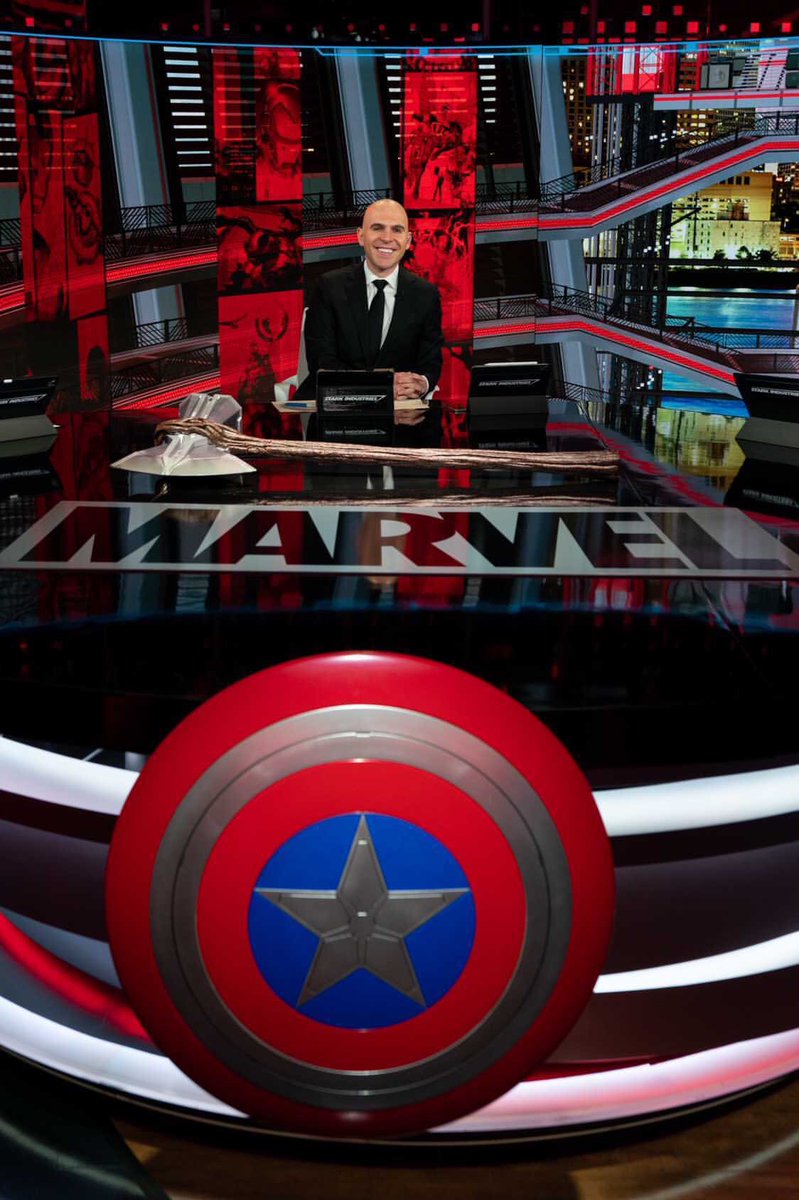 When you listen to anything Ryan Ruocco does in TV, radio, or podcasts, he brings that same energy and enthusiasm to every medium. It goes a long way into making a great broadcast.  
Bring Back the Art of Debate
In small doses and in the proper situation, it's well worth your time to have your own ideas, along with the audience's, challenged. 
The last few weeks I've thought a lot about a quote I recently heard from Bill O'Reilly. I believe it was in a recent interview he appeared in with Glenn Beck, and O'Reilly was discussing his years as host of "The O'Reilly Factor", the most-watched cable news show in the history of the medium. He was discussing how he went about booking his guests and said, and I paraphrase, "I tried to book the smartest people who could challenge me."
That's one of the reasons that O'Reilly's show was so successful. He did that on a nightly basis for over 20 years.
Unfortunately, that premise has gone by the wayside, in favor of echo chambers across the media landscape, including talk radio.
But that doesn't mean it can't come back in some capacity and it doesn't mean the host has to compromise their values.
Each week on my morning show on KCMO Talk Radio, I interview Kansas City Mayor Quinton Lucas. Lucas is a Democrat, who has certainly angered lots of conservatives over the last 18 months on issues of COVID lockdowns, masks, and policing policy, just to name a few. One can debate how far left Lucas is on the "liberal spectrum", but he will be the first to tell you he is a proud Democrat.
Shortly after the pandemic began, I spoke with his office about doing a weekly hit to update the city on what was happening on the COVID front. The interview has continued ever since, every Thursday morning at 7:30, but has touched on any and every topic relevant to Kansas City.
And while every listener, plus Lucas himself, knows I have disagreed with much of his policies over the last 18 months, our conversations are challenging, but cordial, respectful, and informative for the audience.
However, like clockwork, after each weekly conversation, there will be a barrage of calls, texts, social media messages, and e-mails saying that I, as the host, "let him off the hook", "am too soft", and all the usual criticisms that come from a portion of the audience. These individuals insist they are done listening to our weekly conversations.
But you know what, something funny happens when I look at the KCMO Talk Radio streaming numbers each day or look at the ratings at the end of the month: Thursdays at 7:30 end up being one of our most-listened-to and highest-rated segments, by far. 
Then, when I go out in the real world, people tell me how much they appreciate the weekly conversations with the mayor, despite how much they may disagree with him. They think it's important that our audience gets to hear from him, even if we aren't his "based" constituency.
To Lucas' credit, he comes on my show, despite our differences. That's a lost art for most politicians, left and right, who only want to go on media that is sympathetic to them and their beliefs.
And then on the flip side, hosts on TV and radio have gone too far into the echo chamber, where they don't want to hear from those who disagree with them. They also believe that the small portion of the audience that "wants blood" (theoretically speaking, of course) from their opponents, are the majority of the audience.
My research shows that's not the case. And to reiterate, none of this requires a host to compromise their beliefs or become "squishy" on their opinions.
Granted, I wouldn't spend hour after hour with guests who are disagreeable or don't align with the audience, but the right guest in the right spot has real potential to create an excellent conversation and really good radio.
There's no doubt it's harder than ever to book these guests, based on the aforementioned reasons, but in small doses and in the proper situation, it's well worth your time to have your own ideas, along with the audience's, challenged.
And while hearts and minds are unlikely to change given the divisive climate we find ourselves in, you created a moment that connected with the listener, either good or bad, that will be memorable to them and keep them coming back for more. The loud-mouth haters be damned.
FOX News Remains Go To Network For Noteworthy Events
"Fox News' special "A Gabby Petito Investigation with Nancy Grace" drew 1.78 million."
Several noteworthy news events occurred during the week ending September 19, most of which Fox News Channel was the leading cable news outlet in its coverage viewership.
On Sep. 13, Secretary of State Antony Blinken was the first Biden administration official to testify publicly to lawmakers since the Islamist militant group, the Taliban, took over Afghanistan. His appearance before the House of Representatives Foreign Affairs Committee was tabulated only for MSNBC by Nielsen Media Research, to a delivery of 542,000 total viewers (from 2:16-4:00 p.m. ET). On the following day (Sep. 14), Blinken's testimony before the Senate Foreign Relations Committee aired on both Fox News and MSNBC. Fox News was the clear victor, more than doubling MSNBC in total viewers (1.576 million vs. 0.648 million) and nearly quadrupled in the key 25-54 demo (257,000 vs. 66,000).
The California gubernatorial recall election on Sep. 14 that resulted in Gavin Newsom remaining as governor was extensively covered for four hours on CNN:
10-11 p.m. ET: 1.049 million total viewers; 309,000 adults 25-54
11 p.m.-midnight ET: 1.013 million total viewers; 344,000 adults 25-54
midnight-1 a.m. ET: 0.846 million total viewers; 283,000 adults 25-54
1-2 a.m. ET: 0.575 million total viewers; 185,000 adults 25-54
Fox News covered the election results only in the 11 p.m.-midnight hour, averaging 2.05 million total viewers and 411,000 adults 25-54 — no doubt, assisted by its highly-watched prime time lead-in.
MSNBC spent only 26 minutes of live coverage in late night, resulting in 659,000 total viewers and 93,000 adults 25-54 (from 1-1:26 a.m. ET).
MSNBC was the lone cable news outlet to air testimony by American female gymnasts before the U.S. Senate Judiciary Committee on the morning of Sep. 15. Gold medalist athletes Simone Biles, McKayla Maroney, and Aly Raisman relayed to lawmakers how the FBI and U.S. gymnastic and Olympic officials failed to stop the sexual abuse that they, along with hundreds of other athletes,suffered from former doctor Larry Nassar. From 10:43 a.m. to 12:06 p.m. ET, MSNBC averaged 753,000 viewers and 62,000 in the key 25-54 demo; the gymnasts' press conference from 2:10-2:30 p.m. (also on MSNBC) drew 813,000 viewers and 95,000 adults 25-54.
On Sep. 18, Fox News covered SpaceX's return of its Crew Dragon spacecraft from orbit, with the capsule carrying the four members of the Inspiration4 mission back to Earth after three days in space. It was the furthest humans had traveled above the surface in several years. The capsule Resilience splashed down off the coast of Cape Canaveral, Florida in the Atlantic Ocean. From 7-8 p.m. ET, Fox News posted 1.155 million total viewers and 141,000 adults 25-54. SpaceX is owned by Elon Musk.
Lastly, on Sep. 19 at 10 p.m. ET, Fox News' special "A Gabby Petito Investigation with Nancy Grace" delivered the highest-rated cable news show in the 25-54 demo of the entire weekend with 317,000 viewers. In total viewers, the live special drew 1.78 million.
Here are the cable news averages for September 13-19, 2021.
Total Day (September 13-19 @ 6 a.m.-5:59 a.m.)
Fox News Channel: 1.483 million viewers; 238,000 adults 25-54
MSNBC: 0.767 million viewers; 86,000 adults 25-54
CNN: 0.587 million viewers; 125,000 adults 25-54
HLN: 0.194 million viewers; 60,000 adults 25-54
CNBC: 0.140 million viewers; 34,000 adults 25-54
The Weather Channel: 0.137 million viewers; 27,000 adults 25-54
Newsmax: 0.135 million viewers; 18,000 adults 25-54
Fox Business Network: 0.084 million viewers; 11,000 adults 25-54
Prime Time (September 13-18 @ 8-11 p.m.; September 19 @ 7-11 p.m.)
Fox News Channel: 2.659 million viewers; 417,000 adults 25-54
MSNBC: 1.375 million viewers; 156,000 adults 25-54
CNN: 0.799 million viewers; 177,000 adults 25-54
HLN: 0.206 million viewers; 63,000 adults 25-54
CNBC: 0.203 million viewers; 65,000 adults 25-54
Newsmax: 0.163 million viewers; 25,000 adults 25-54
The Weather Channel: 0.151 million viewers; 29,000 adults 25-54
Fox Business Network: 0.046 million viewers; 6,000 adults 25-54
Top 10 most-watched cable news programs (and the top MSNBC and CNN programs with their respective associated ranks) in total viewers:
1. Tucker Carlson Tonight (FOXNC, Tue. 9/14/2021 8:00 PM, 60 min.) 3.776 million viewers
2. Tucker Carlson Tonight (FOXNC, Wed. 9/15/2021 8:00 PM, 60 min.) 3.574 million viewers
3. Hannity (FOXNC, Tue. 9/14/2021 9:00 PM, 60 min.) 3.528 million viewers
4. Tucker Carlson Tonight (FOXNC, Mon. 9/13/2021 8:00 PM, 60 min.) 3.343 million viewers
5. The Five (FOXNC, Tue. 9/14/2021 5:00 PM, 60 min.) 3.294 million viewers
6. Tucker Carlson Tonight (FOXNC, Thu. 9/16/2021 8:00 PM, 60 min.) 3.274 million viewers
7. Hannity (FOXNC, Wed. 9/15/2021 9:00 PM, 60 min.) 3.202 million viewers
8. Hannity (FOXNC, Thu. 9/16/2021 9:00 PM, 60 min.) 3.171 million viewers
9. Tucker Carlson Tonight (FOXNC, Fri. 9/17/2021 8:00 PM, 60 min.) 3.151 million viewers
10. The Five (FOXNC, Mon. 9/13/2021 5:00 PM, 60 min.) 3.121 million viewers
17. Rachel Maddow Show (MSNBC, Tue. 9/14/2021 9:00 PM, 60 min.) 2.611 million viewers
127. Anderson Cooper 360 (CNN, Wed. 9/15/2021 8:00 PM, 60 min.) 1.209 million viewers
Top 10 cable news programs (and the top CNN and MSNBC programs with their respective associated ranks) among adults 25-54:
1. Tucker Carlson Tonight (FOXNC, Tue. 9/14/2021 8:00 PM, 60 min.) 0.629 million adults 25-54
2. Tucker Carlson Tonight (FOXNC, Wed. 9/15/2021 8:00 PM, 60 min.) 0.621 million adults 25-54
3. Hannity (FOXNC, Wed. 9/15/2021 9:00 PM, 60 min.) 0.568 million adults 25-54
4. Tucker Carlson Tonight (FOXNC, Thu. 9/16/2021 8:00 PM, 60 min.) 0.544 million adults 25-54
5. Tucker Carlson Tonight (FOXNC, Mon. 9/13/2021 8:00 PM, 60 min.) 0.542 million adults 25-54
6. Hannity (FOXNC, Tue. 9/14/2021 9:00 PM, 60 min.) 0.538 million adults 25-54
7. Hannity (FOXNC, Thu. 9/16/2021 9:00 PM, 60 min.) 0.514 million adults 25-54
8. Tucker Carlson Tonight (FOXNC, Fri. 9/17/2021 8:00 PM, 60 min.) 0.510 million adults 25-54
9. The Five (FOXNC, Tue. 9/14/2021 5:00 PM, 60 min.) 0.491 million adults 25-54
10. The Five (FOXNC, Wed. 9/15/2021 5:00 PM, 60 min.) 0.479 million adults 25-54
29. CNN Special Coverage "California Governor Recall Election" (CNN, Tue. 9/14/2021 11:00 PM, 60 min.) 0.344 million adults 25-54
36. Rachel Maddow Show (MSNBC, Tue. 9/14/2021 9:00 PM, 60 min.) 0.315 million adults 25-54
Source: Live+Same Day data, Nielsen Media Research
Pivoting to News/Talk Was A Natural Move For Steve Malzberg
"Censorship from management is something that you just need to put up with. If you don't like it, you can leave."
RT America host Steve Malzberg's accomplished career began in sports but deep down he always had a passion for politics. Even before right-wing commentators were accusing the woke sports media of pandering to a specific base, Malzberg saw the hypocrisy in some of the day-to-day coverage.
The liberal bent fueled Malzberg's creativity and desire to be different. Topics like race in sports often gave him fodder for his nightly shows in New York City. Years of railing against liberal opponents eventually made switching to news/talk full-time, seamless.
Malzberg's unique skill set has translated well in both radio and television. Following a lengthy run at iconic WABC Radio, he was hired at WOR Radio and was eventually replaced by New York's former governor David Patterson.
In 2013, he was hired by Newsmax TV to host the Steve Malzberg Show. Last year, he inked a deal with RT America to host a media commentary show. Now, very content and with plenty of creative freedom, Malzberg offers his expertise on media bias to millions of people. Malzberg recently sat down with Barrett News Media to discuss his path to success, his job at RT America, and how the death of Rush Limbaugh rocked conservative media to its core.
Ryan Hedrick: How did your career start?
Steve Malzberg: I started in sportsfor the first ten years or so of my career. I hosted the New York Yankees pre and post-game shows for a year, Jets pre and post-game shows for four years, Devils pre and post-game shows for a year. I had the honor of going to Super Bowls, Stanley Cups Finals and everything else you could imagine.
RH: Was the news/talk format one you envisioned moving into?
SM: I always had politics in me. My career took a different turn the night OJ Simpson was driving around in a Bronco. That event led to me switching. I was supposed to cover the Knicks who were playing the Houston Rockets at Madison Square Garden in the NBA Finals.
My program director asked me to stay around, come on after the game and cover the OJ story. He invited me to come on the very next day and provide live coverage of the OJ saga and after that I started filling in for other hosts doing political talk and more in the realm of current news events.
RH: One of the biggest challenges for transitioning from sports talk to news/talk is finding your voice. Did that come naturally to you?
SM: Yes. I used to love covering Jesse Jackson when I was doing sports. He would protest that athletics needed more Black coaches. I remember Filip Bondy and Harvey Araton wrote a book on the NBA. One of the themes was how hard and how terrible it must be to be a Black NBA player and deal with white public relations people, that irked me.
RH: You were the first-ever host of Newsmax TV. Are you still a viewer of the network? If so, what are your thoughts on how it's developed?
SM: I am not going to say anything bad about my former place of employment. Chris Ruddy who runs Newsmax TV was always very hands-on. I am sure he's just as hands-on now. I know after I left, they brought in a lot of people with hard news experience. I think they have a great mix of talent there, but I can't say that I watch so I don't have much to say about the programming.
RH: You're currently hosting for RT America. What role do you believe you and your network are playing in educating conservative news media moderates push back against cancel culture?
SM: On RT America I host Eat the Press which is kind of a play on Meet the Press, but it's not aimed at the show by any stretch of the imagination. What we do is really devour the press and their bias. I have the freedom to present examples of media bias every week and I think I do my part of trying to hold the media accountable.
I also have wonderful A-list guests who continue to come on with me. Great conservative Hollywood people join the show such as Robert Davi, Kevin Sorbo, and Maria Conchita Alonso. They buck the trend in Hollywood.
Conservative media is doing a great job getting the word out there. Shows like Fox & Friends are blowing away CNN and MSNBC in the ratings. However, the media is still dominated by the left, and with the advent of social media and the ability and willingness of Big Tech to cooperate with the government and in some instances ban conservatives, we have an uphill fight!
RH: What role do you feel social media plays in helping conservatives get their truth out?
SM: Social media is where it's at. If we are limited then we are losing. We can't put doubts about the vaccine or questions about a third shot or any topic without the liberals at Facebook and Google monitoring us and taking us down.
RH: As a host with strong opinions, are you ever concerned about being censored or canceled?
SM: Censorship has existed in one form or another in broadcasting throughout my career. I could go back to any of the stations or networks I have ever worked at and tell you that I've been told what not to say, not so much what to say.
Censorship from management is something that you just need to put up with. If you don't like it, you can leave. I always found that my censorship was carried out in my passion or support of Israel. At RT America, we have a meeting. I come up with the guests and ideas and book the guests and there's only been one disagreement with a guest. I have never been told what to say or how to say something.
RH: What type of impact do you feel the death of Rush Limbaugh has had on conservative media as a whole?
SM: I was fortunate enough to know Rush and be there when he arrived at WABC in 1988. I knew Rush for many, many years. Limbaugh is irreplaceable. His death set conservative media back. No offense to the people that have taken over for Rush, but I don't listen. It's not the same and it's not appointment radio. I just don't see how you fill the loss.