What Do You Learn From A Long Stretch On The Sidelines?
"We work so hard to land these positions and when they are gone, it can take time to get the train back on the track. Weeks turn into months, months turn into a year, then two years, then three."
The thing about sports radio that can be so frustrating is that there are only so many on air jobs to go around. That means that some good people will be left on the sidelines, sometimes for considerably longer than they ever anticipated.
I wanted to talk to some of those guys today. I reached out to two buddies, Nick Kayal in Nashville and Jeff Pantridge in Raleigh. Neither has been totally on the sidelines. Nick has part-time gigs in both Atlanta and Nashville. Jeff has moved from the programming side into sales. Still, I don't think either thought they would be where they are right now when they started their last full-time on air job.
So with all of this time on the sidelines and plenty of time re-evaluate what does and doesn't matter to them, how have they changed? How has the way they think about radio changed?
Pantridge says he hasn't changed much about how he applies. He still tries to learn all he can about a station and a market before sending off a demo or resume. What has changed is if he applies at all. After three years away from the microphone, he has learned to value himself a little more than he did before.
"For a while, I was applying for anything and everything," he told me. "When radio is all that you know and you are forced out of the industry, you must piece together odd jobs until your next radio opportunity arrives. Leaving an odd job is easy. I was selling people insulation for a little bit. I don't know anything about insulation. And let me tell you, selling insulation sucks. If I got an offer in 2019 to wash vans for a sports station in rural North Dakota, I probably would have considered it. Now that I have a more stable career in radio and digital sales with a great company, I can pick and choose where I want to apply. Plus, if I get an offer, I have the power to walk away if the offer isn't worth changing my life, which I have done."
Kayal has also reassessed what matters to him. He has a wife and two kids and realizes that any job he is offered doesn't work for him if it doesn't work for them.
"My wife and daughters are very happy in the south and they love living in Nashville," Kayal said in an email. "Sure, if FOX Sports Radio was interested in me filling Clay Travis's vacancy, I'd absolutely listen. If ESPN Radio wanted to hire me, I'd jump on it. If the chance to go back to Philadelphia was realistic, I'd be all ears. But largely, I am very happy with the 2 great stations I get routine work on and am focused on moving up the ladder at one or both of those places. I've also had steady work for both of them during the pandemic, so I am very blessed in that regard because I know a lot of talented people in the industry can't find any fill-in work, much less full-time gigs."
I asked both guys how they see themselves in the business now. Are they hosts and only hosts? Could they see themselves being happy in another side of the building?
Kayal started in the sales side of the business. It is how he first got his foot in the door in radio, hosting a morning show from 6 until 8 am in Allentown, PA and then selling spots for the rest of the workday. It taught him the value of building relationships with a sales staff, but it isn't something he wants to do again.
"At 37 years old, there's no way I would do sales full-time. I still have too much of an itch to host. I have too much of an ego to being sitting in a cubicle or on the road listening to the show/host that I'm selling if I know I am more talented than that person. I just couldn't do it," he says with a laugh.
You have to give Kayal credit for knowing who he is. Whether or not people are lining up to hire him for a prime, weekday shift is irrelevant. He knows what makes him happy and intends to pursue it.
Jeff Pantridge is different. Maybe that is because he is older than Kayal. Maybe he just has a different set of priorities. Neither is wrong. Jeff just knows that sales provides some things for him that chasing low-paying on-air gigs cannot.
"It took me a while to realize this, but believe it or not, there is more to life than hosting a sports radio show. Is hosting a show more fun than sales? No question. Does it pay as much? Nope. I'm in my mid-40's now, and I have come to a point in my life where I need to start thinking about retirement. I also love to travel, and when you are in radio and you are on vacation, there is always a piece of you that is worried that your station might replace you with your fill-in because they may come cheaper or may even be (gasp) better than you. Being in media sales, I can also have a direct impact on my community by helping these local businesses that support our products grow. That matters to me."
I wanted to wrap up giving both guys a chance to speak directly to programmers and GMs that do the hiring in radio. I don't want them to pitch themselves or their ability. That is what the BSM Member Directory is for. I asked them what they would want hiring managers to know. What has a longer-than-anticipated stint on the beach taught them about the industry.
Pantridge says that he hopes companies and stations understand where value comes from in your audience. Spending time on the sales side of the business has taught him that quality is always more important and more valuable than quantity. He encourages hiring managers to think about what makes an audience loyal to a talent.
"I believe that a lot of sports radio ends up sounding the same, because there seems to be a universal formula that many management types follow. I understand that this is a business, and the endgame is to make money. With that said, there are many ways to do that. Now that I am in sales, I have come to realize that numbers are not everything. You also must create a passionate audience. If I am a radio station, I would rather have 200,000 passionate listeners than 500,000 passive ones. Local businesses have a much greater chance of connecting with them versus somebody that is just listening to the same old sports radio show because they like sports."
He uses Dan Le Batard's deal with DraftKings as an example. Pantridge says that a lot of local sports radio stations didn't know how to make sense of Le Batard. All some managers saw was that fewer people listened to Le Batard in the station's 10 am to 1 pm slot than listened to Colin Cowherd when he was there and decided it wasn't working. DraftKings, on the other hand, saw an audience that didn't listen passively and wanted to support their favorite show.
Nick Kayal just wants PDs and GMs to see the people applying for their openings as more than resumes and mp3s. He wants them to know just how much a little common courtesy means to people trying to find a new job.
"When a talent reaches out to you and pours his soul into impressing a decision maker you shouldn't ghost them. The whole world is on a smartphone and has a dozne means of communication. You owe that talent a reply and a genuine one at that. This is a very small industry. Don't be the guy who says "I'll circle back to you", or "I've got a lot on my plate." I swear theres a PD verbage/clich playbook that was published in 1998 and it's quite annoying. We are all busy. I get that. But you're programming a sports talk radio station, not creating the next vaccine for the next global pandemic. You have time. You work in communications. Be better than that."
Losing a gig sucks. There's no need to sugarcoat it. We work so hard to land these positions and when they are gone, it can take time to get the train back on the track. Weeks turn into months, months turn into a year, then two years, then three.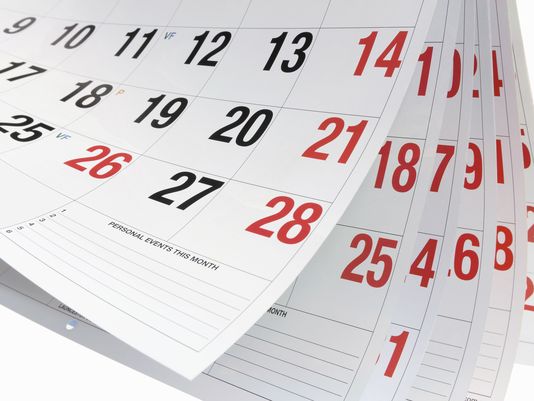 The best anyone can do with their time is learn. Learn about the industry and more importantly, learn about yourself. Learn not just about the weaknesses that lead to the exit from your previous job. Learn about the strengths and goals that maybe could not be served working in and thinking about radio like you did before.
Kevin Burkhardt Is Broadcasting's Most Unlikely Success Story
"To go from a car lot to the main NFL on FOX booth in less than 20 years is about as likely as one quarterback leading his team to seven Super Bowl wins."
There is always something appealing about the 50-75% off rack in a clothing store. It is the hope against hope I can find a shirt in my size that doesn't look like a 1980's Bill Cosby sweater and a velour tracksuit had a baby. That is not where FOX went shopping for Tom Brady.
Nope, FOX paid top dollar for their newest NFL analyst. Though the actual number first reported by Andrew Marchand of the New York Post (ten years, $375 million) hasn't been confirmed by FOX, it is safe to say Brady will be the highest paid sports analyst in television history. "Will be" because he has that pesky little roadblock of finishing the greatest NFL career we've ever seen first.
I'm glad Brady could finally catch a break, looks like things are turning around for the poor guy.
The reason Brady is even being hired is that FOX is in the relatively unique position of having an entire booth opening for their top NFL game telecast with the departure of Joe Buck and Troy Aikman to ABC/ESPN. The closest thing we've seen to this situation was the 2006 move from ABC to NBC of Al Michaels and John Madden. Of course, ABC was moving Monday Night Football to ESPN at that time and the break felt a little more natural.
As another side note, that was the Al Michaels/Oswald the Lucky Rabbit trade. Yes, one of the greatest play-by-play voices in television history was traded from ABC to NBC for some Ryder Cup rights, an Olympic highlights agreement and the rights to a cartoon rabbit. Oswald, of course, was the forerunner to Mickey Mouse. That must be the cartoon equivalent of what it was like being the opener for The Rolling Stones. The house lights are up, the single guys are hitting on the single ladies and everyone is coming back from the concession stands ready for Oswald to shut up so Mickey can take the stage.
What this has created for FOX is the search for the play-by-play partner for Brady, the role 46-year-old Kevin Burkhardt has earned. You'll notice I said "earned" instead of "was given". No, Burkhardt has absolutely worked his way to the top of the FOX ladder, starting by covering local high school football in New Jersey. In fact, my favorite part of this story is Burkhardt, not Brady.
Burkhardt is as good an example of perseverance paying off as you will find in sports broadcasting. As Richard Deitsch once profiled for Sports Illustrated, just 15 years ago, seemingly having given up on hitting it big, Burkhardt was selling cars for Pine Belt Chevrolet in New Jersey. His silky smooth voice has been one of the reasons Burkhardt has climbed the FOX ladder but can you imagine him describing what is under the hood of a 2005 Chevy Suburban? Or him saying, "We have cars for every price range starting as low as $10,000. From ten to 15 to 20, 25, 30, 35, 40, 45, 50…"
To go from a car lot to the main NFL on FOX booth in less than 20 years is about as likely as one quarterback leading his team to seven Super Bowl wins. Maybe that is why this pair will work. Brady, himself, was fairly close to using that business degree from Michigan. If not for a fortuitous draft pick and a Drew Bledsoe injury, the car salesman-sixth round pick broadcast team may have never happened.
Burkhardt's climb is a lesson for young people looking to break into the sports broadcasting field. I'd be writing this from my summer home in Santorini, Greece if I had a dollar for every time someone asked me how to get on the air in sports radio or TV. My answer is the same every time: go to your local radio or TV station that carries high school sports and tell them you'll volunteer to be part of the production. Trust me on this, local stations make good revenue on high school sports and are looking to produce it as cheaply as possible.
I did that when I was in college at Jacksonville State University and worked my first football season, 14 weeks, for a free game of bowling and a free meal for two at a local bar-b-que joint. I can't calculate now how much that bowling and bar-b-que has been worth to me since. I was able to get on the air, learn the craft and make all my early mistakes in a very forgiving environment.
The local high school broadcast teaches you how to adapt to unforeseen circumstances. You will, at some point, call a game from a booth shared with a member of the home team's quarterback club, a man who lives for the free pizza and cookies in the Friday night press box. He's certain the game officials are either blind or on the opposing team's payroll and doesn't care if your crowd mic hears him yelling it.
That's if you are fortunate enough to have a spot in the actual press box. When I was in college, doing high school play-by-play on WHMA-FM in Anniston, Alabama, we once were told there was no room in the home team's press box for a state playoffs semifinal game. We convinced the station's sales team to go to the local equipment rental store and negotiate for us to use a scissor lift at the stadium. They delivered it for us and it became our perilous mobile broadcast booth for one Friday night.
The lessons learned in those years shaped my career. Those same types of lessons were also the building blocks for the man who is now slated to call the biggest games on FOX, including the Super Bowl, for the foreseeable future.
It is crazy to think a man drafted 199th is now paired in one of the biggest jobs in sports TV with a man who once tried to convince people to add on things like the Platinum Level Pine Belt Chevy Service Agreement. Those are the stories we love in sports. Now, those two will tell us those types of stories for years to come.
Patrick Beverley Announced Himself As the Next Sports Broadcasting Star
ESPN shouldn't have let Beverley leave its studios without signing him to a contract that put him in an analyst role as soon as his playing career is over.
Last week, Fox Sports announced the signing of what the network hopes is the next sports broadcasting star in Tom Brady. More dazzling headlines came from Brady's mega-deal with Fox, though the network disputes the 10-year, $375 million figure reported by the New York Post's Andrew Marchand.
This week, however, viewers may have seen the emergence of another future sports broadcasting star. And unlike Fox, ESPN didn't tell us NBA player Patrick Beverley would be an impactful commentator based on name recognition and contract size. The network showed us Beverley's talents and capabilities with sharp, biting opinions on its Monday daytime studio shows.
Beverley, who played this season for the Minnesota Timberwolves, has long been known as one of the NBA's most provocative and irritating defenders. Coaches regularly task him with checking the opposing team's best player.
He obstructs opponents physically with quick footwork and hands that result in steals, blocks, and rebounds of missed shots. But he also throws players off their game verbally and mentally, getting in their heads and forcing them to think about matters other than the game at hand.
That talent for highlighting weaknesses and insecurities in opponents serves him well as an analyst, which Beverley demonstrated by skewering Phoenix Suns guard Chris Paul during appearances on Get Up and First Take. On the Monday morning after the Suns' shocking 123-90 Game 7 loss to the Dallas Mavericks in the NBA Playoffs, the NBA guard went beyond stating that Paul had played badly.
Appearing with JJ Redick, Beverley could've said something obvious and safe like the Suns needed their leader to score more than 10 points with their season on the line. Paul needed to elevate the rest of the team and make them better. But given a national platform, Beverley pushed harder than that.
"They benched the wrong person," Beverley said, referring to center Deandre Ayton playing only 17 minutes (and less than four minutes during the second half) in what Suns coach Monty Williams called an "internal" matter.
"They should've benched Chris… Once you see they started attacking Chris early and that might become a problem later on, you need to see how my team works without Chris in the game."
On First Take, Beverley continued his criticism of Paul, especially his defense.
"There ain't nobody worried about Chris Paul when you play the Phoenix Suns, nobody in the NBA," Beverley said to Stephen A. Smith. "He's finessed the game to a point where he gets all the petty calls, all the swipe-throughs at the end.
"We wanna be really honest? He should've fouled out. The last game, too. You see the replay against [Jalen] Brunson, hit him on the shoulder, hit him on the mouth, ref don't call anything. If that's me, 'Oh, review it! Flagrant 1!' If that's him, they don't call it."
Beverley went on to say Paul can't guard anyone and called him "a cone" that stays still while opponents run around him. That is scathing commentary coming from a current NBA player, criticism not typically heard on a studio show.
Yet if Beverley sounded bitter and resentful toward Paul, it's because he is. The 10-year veteran holds an intense grudge against the Suns guard going back to when they faced each other in high school and college, which he explained to Redick earlier this year on his podcast, Old Man and the Three (via Awful Announcing).
"Chris, he does slick s**t," Beverley told Redick. "People don't know, that's a little dirty motherf***er, man. Chris know that too, man. I know you don't want to say it, but I'll say it for you, though. I know he was your teammate."
Paul wasn't the only Suns player targeted by the guest analyst, however. Besides saying the entire Phoenix team was "scared," especially of Mavericks star guard Luka Dončić, Beverley had plenty of criticism for Ayton, saying he was "OK" after Redick called him "fantastic" on First Take.
"I'm all about greatness," Beverley said (via the Arizona Republic's Duane Rankin). "What would Wilt Chamberlain do? What would Shaquille O'Neal do? Get it off the rim. Y'all don't have him in the pick-and-roll, I'm going to get it off the rim. I'm going to go get it. I'm going to go get it."
Ayton only scored five points in Phoenix's Game 7 loss. By "get it off the rim," Beverley meant that there were plenty of opportunities for offensive rebounds and putbacks with all of the shots that Paul and Devin Booker missed. (The two shot a combined 7-for-22.)
ESPN shouldn't have let Beverley leave its South Street Seaport studios in New York City without signing him to a contract that put him in an analyst role as soon as his playing career is over, as Fox did with Tom Brady. Actually, the network should make sure Beverley appears across its daytime schedule while he's still an active player, as Turner Sports does with Draymond Green. And why not on NBA Countdown as well?
Fox drew the headlines last week for signing Tom Brady to its top NFL broadcast team without having any idea if he will be good at calling football games. He received a reportedly massive contract to prevent him from going anywhere else after he retires, and Fox is banking that casual fans will tune in out of familiarity and curiosity.
Patrick Beverley doesn't have that kind of mainstream recognition. The NBA isn't as nationally popular as the NFL. And studio analysts aren't typically as well-known as game commentators. But maybe that's more true of football. Who is the most famous basketball analyst? It's Charles Barkley, by far.
Barkley is known for his candor and pointed opinions, which stand out in a studio setting far more than they would during a game broadcast as the action keeps moving. His jokes and jabs can be easily captured in video clips that play well on social media and have a shelf life on YouTube. ESPN has never had that kind of personality for its NBA coverage. No matter how hard it's tried, the network has never produced anything close to Turner's Inside the NBA.
But ESPN, whether realizing it or not, may have found its guy in Beverley. Put him on NBA Countdown and it instantly becomes a better program. Let PatBev argue with Stephen A., as he did on Monday's First Take, and the pregame show is something that generates buzz and conversation.
Maybe Beverley, Redick, and Stephen A. would make for a good post-game show, something ESPN has never done while Inside the NBA shines in breaking down what just happened. Yes, there's SportsCenter and Beverley could appear with Scott Van Pelt afterward. But a strong NBA postgame show could become a key part of the overall package. What if SVP played moderator as Ernie Johnson does with Barkley, Kenny Smith, and Shaquille O'Neal?
Doesn't that already sound better than what ESPN is doing now? Don't let PatBev get away! He could be the network's next big, must-watch star. Especially if he has grudges against more NBA players besides Chris Paul.
Mike Raffensperger Examines The Business of Sports Betting
"McAfee asked some outstanding questions, as he often does, while Raffensperger pulled back the curtain on a lot of things listeners and customers of the book were wanting to know."
Pat McAfee has built quite a following since the end of his playing days. Last December, the former Indianapolis Colts punter signed a four-year, $120 million deal with FanDuel to make it the exclusive sportsbook of The Pat McAfee Show, where he seamlessly blends gambling talk with football talk every weekday.
Last Thursday, McAfee welcomed Mike Raffensperger to the show for a very insightful and informative segment. The Chief Marketing Officer for FanDuel touched on numerous topics during the interview, ranging from how likely it is that each state will eventually have online gambling, to which show member was having the worst gambling run per their account history.
While some questioned the decision to give McAfee such a high amount of money in the deal, it appears to have paid off handsomely for FanDuel. In a report put out last week by their parent company, Flutter Entertainment, the book signed up 1.3 million active new customers in the first quarter of 2022. In addition, their 1.5 million active customers on Super Bowl Sunday was the highest single-day total ever, and the 19 million bets they processed during the NCAA Tournament signaled the most popular betting period in the book's history.
Raffensperger discussed some of the challenges that have been overcome with getting the FanDuel online service up and running in states as they slowly begin to legalize it. He stated that 15 states currently offer online services, but that getting all 50 will never happen.
He cited Utah as an example, as their state constitution clearly outlaws gambling, but stated that many states have legalized it because it is "pretty common sense legalization." He does believe we will see many more states, including California, legalize sports wagering in the coming years, however. "You will see a continued, steady pace for the next few years, and then you will get close to a critical mass, but you will never get to 50."
McAfee asked how much of a role COVID-19 played in the legalization of sports gambling, and Raffensperger said many states were forced to explore new ways to recoup tax revenues lost during shutdowns. "From a state, municipal budgets, they needed tax revenue," he said, while also discussing how it went from being something done in the shadows to commonplace. "It is taking a black market that is unregulated and unsafe, into a safe and regulated environment, and creates tax revenue for the state. It's very common sense."
One of the more informative discussions came when McAfee asked what Raffensperger would say to listeners that complained they were unable to take advantage of odds boosts or promos that FanDuel offered through his show, yet were not available to listeners in every state. This is a common issue for radio stations throughout the country that have gambling ads in multi-state markets.
"It tends to be a little more restrictive," Raffensperger said regarding how states tend to regulate what can be offered in the months following legalization. "Then over time, as states get comfortable, we build a good relationship with our regulating partners." He added, "it does tend to open up a bit more over time" as they build that rapport within a state, but fully understands the frustration for customers and listeners. "At the end of the day, we gotta own what the customer experience is, and it's FanDuel's job to work through those regulatory challenges to make it as easy on customers as possible."
When McAfee asked him about whether more brick-and-mortar book sites might be coming in the future at professional stadiums, Raffensperger was quick to point out it was also impacted by state regulations. Stating that 90% of all their bets were made online, he also questioned to what end a physical site would be a prudent investment.
"Beyond a physical teller and placing a bet, what is a super premium or luxury experience that would make being at a sportsbook different than what you have in your mind of a Vegas sportsbook," he asked theoretically, "but being at a retail stadium?"
He also said that physical sites, like online apps, are tied to regulation on a state-by-state basis. "You're either allowed to take a physical bet in a sports facility or not. Most of the time, and in most of the laws, you have to have already been a gambling establishment, either a race track or a casino, to have a physical book."
They also touched on the McAfee same game parlay for Super Bowl LVI, which Raffensperger confirmed was tailed by more than 200,000 of his listeners. Paying out nearly eight-to-one, the wager was for Cooper Kupp to score a touchdown and to have more than 60 yards receiving, in addition to Odell Beckham Jr scoring a touchdown, and Joe Burrow rushing for 12 or more yards. Raffensperger said the parlay, which needed just nine rushing yards from Burrow to hit, may have been "the biggest parlay liability in the history of gambling," and would have cost the book nearly $50 million had it come through.
One final interesting fact was the rise of women in the sports gambling space. A report over the weekend from Global Wireless Solutions stated that the growth rate of women signing up with sportsbooks is 63% higher than the rate of men during the same time frame. They also reported that in 2021 FanDuel added almost 1.7 million new female customers, with DraftKings adding close to 900,000 in the same span. As sportsbooks look to bring in higher market share and look to find new ways to advertise their services, women are likely the next major demographic the books fight over.
All in all, it was a terrific interview from all sides. Entertaining and enlightening, McAfee asked some outstanding questions, as he often does, while Raffensperger pulled back the curtain on a lot of things listeners and customers of the book were wanting to know. The partnership appears to be greatly beneficial for all parties involved, and hopefully the positive reception to the McAfee interview will lead to more transparency and open dialogue from sports book executives to their consumers.