You Can't Get Great Modern Content Following Old Rules
"There has also been little to no incentive given to talent or managers for wanting to create quality content on different platforms."
Does anyone even use the word 'radio' anymore? It seems to be the eighth member of the "seven dirty words you can't say" in the broadcast world.
When you look at the names of the companies who own and operate terrestrial radio stations, there is one thing in common: the absence of the word 'radio' and the emphasis on the phrase "MULTI-PLATFORM".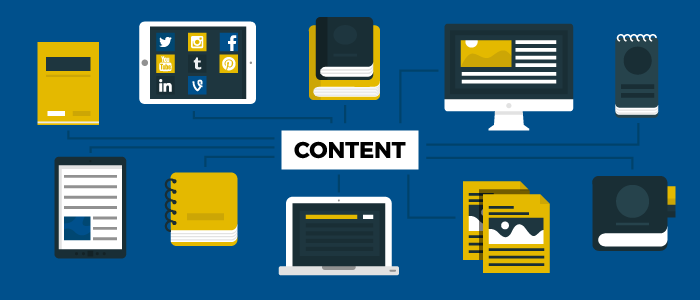 This is understandable.  We live in a world where the internet, smartphones, 5G and other digital based technology has revolutionized the way people consume audio.  Radio companies have fashioned themselves as content curation factories, distributing their content onto as many different channels as possible.  It's the only smart, logical play.
There is also one common problem amongst all these nouveau multi-platform operators: poor execution.
Hosts are being told to write a weekly column, despite not having the skills to be effective writers. Others are being told to do a weekly podcast, despite not knowing how to properly curate one. Radio shows are being live streamed on video platforms like Twitch despite talent not knowing how to act in front of a camera or cultivate an audience on the blooming social platform.
Why is this being done? For many radio operators, quantity has been more important than quality. The exercise has been about creating more inventory to sell.
There has also been little to no incentive given to talent or managers for wanting to create quality content on different platforms. The compensation for most talent contracts is still based on doing a terrestrial radio show. Sure, talent is EXPECTED to create digital content, and managers are EXPECTED to enforce said mandates. However, all of that is simply part of their deals. Bonuses evolve mainly around hitting certain Neilson ratings metrics. Digital bonuses (if they exist) are usually nebulous with no specific goals or metrics in mind.
The solution to being truly effective in the multi-platform world is not complicated and it really boils down to two things: incentivize and educate.
MAKE IT WORTH THEIR TIME
You want good multi-platform content? Pay for it. You want bad content? Keep forcing talent to do it as "part of their agreement". It's that simple.
Hosts and managers need to have specific digital goals and metrics built into their employment agreements. If people are expected to create original content outside of their radio program, they need to be incentivized to do it by way of compensation.
If they write an online column, bonus them once it reaches a certain amount of traffic. If they create an original podcast, pay them based upon the number of listens and downloads it gets. If you put a show up on Twitch, bonus the hosts once it gets to an average amount of monthly streams. Make Program and Content Directors as responsible for digital traffic as you do the Neilson ratings for the radio station.
Invest in your people's efforts and they will invest back into you and the content that is created. This is not a difficult concept. Because if you don't, other people will.
Draftkings gave Dan Le Batard and his crew $50 million.  Spotify gave Joe Rogan $100 million.  Even on a local level we're seeing defections.  The "Jox Roundtable" just announced that they are leaving WJOX in Birmingham so they can launch their content on their own digital platform.  There are countless former Program Directors that have moved to platforms like Sirius/XM, TuneIn, and other non-traditional audio content providers as the pastures are greener and so are the paychecks.
I have news for you, these defections are going to only continue as we head into 2022. Why wouldn't they?
Terrestrial radio companies need to ante up.
EDUCATE…AND NOT OVER A ZOOM CALL
Sorry, but bringing in a guest speaker to give a 1-hour training session on how to effectively write a column, create a podcast or use YouTube isn't going to cut it.
You want to teach people how to create a great podcast?  Send them to PodFest in Orlando.  You want to show people the value of putting their content on Twitch?   Send them to TwitchCon in San Diego.  You want to show people how to write an effective online column?  Send them to any number of influencer or blogging workshops that take place around the country.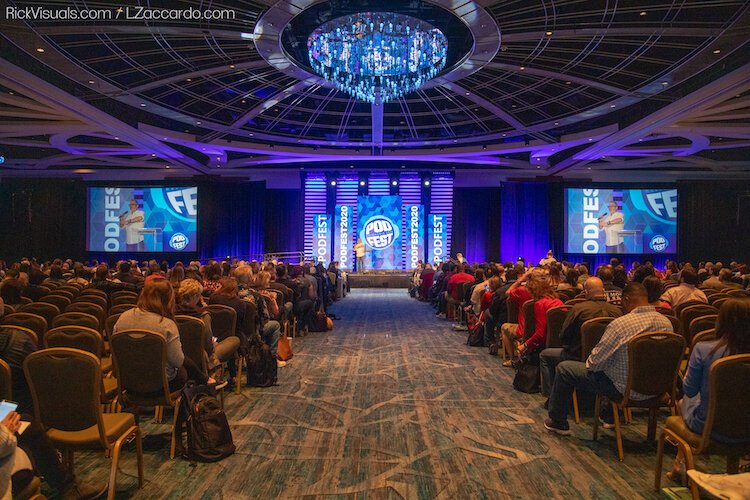 There is so much more value in having an employee immerse themselves into an atmosphere of something else that's new. You can't do that by twisting their arm to attend yet another all-staff meeting or mandatory zoom call. You need to get them off-site…out of the office and into an atmosphere where they're surrounded by people they don't know, teaching them the coolness of something they know little to nothing about.
I've always found that going to these events always helps "sell the sizzle". I learn new things and come up with new ideas. At the very least, you're showing an employee that you're invested in them and their continued evolution.
WE STILL HAVE TIME
Recently, I surprised a good friend of mine.
His father, who is a HUGE White Sox fan, had just recently recovered from a bout with COVID-19 that had placed him in the hospital. Since it was Father's Day, I thought I'd surprise him.
"Make sure your dad is listening to the game between 1:05-1:10," I told my friend.
I had our announcer, Len Kasper, give my friend's dad a shout-out right before first pitch, wishing him a Happy Father's Day and hoping that the White Sox could bring him a win.
Naturally, his dad loved it. They were taking him to lunch and the whole family was able to hear it.
All this joy from a simple 10-second message delivered live on the air.
Radio still has that kind of power to effectively engage with consumers with so little effort. Sometimes, I think people in the industry forget that.
Radio isn't dying, it's simply going through an evolution.  While most of the people in the industry acknowledge this, few people are navigating through the evolution the right way.
There is the potential for great days ahead for those of us in the audio content world.  Here's hoping that those in charge stop making decisions that are penny wise and pound foolish.  
Ryan Maguire is a columnist for BSM, and a longtime sports and news radio program director. He has managed KIRO-FM in Seattle, WQAM in Miami, 93.7 The Fan in Pittsburgh, 610 Sports in Kansas City, and 105.7/1250 The Fan in Milwaukee. Presently, Ryan serves as the Executive Producer of Chicago White Sox baseball on ESPN 1000 in Chicago. Originally from Michigan, Ryan still holds out hope that the Detroit Lions will one day deliver a Super Bowl title. He can be reached on Twitter @RMaguire1701.
What Does Bob Iger Back On Top At Disney Mean For Gambling At ESPN?
"Under Chapek, I think the company was willing to make moves like that, but Iger believes more in keeping Disney and all of its subsidiaries more family-friendly."
Will the Mouse House continue to stray from its family-first image and expand its presence in the world of sports betting? After Bob Iger's retirement set the stage for Bob Chapek's role as chief executive officer, many wondered how it would impact Disney's sports betting curiosities. While Iger said in 2019 that he couldn't foresee Disney "facilitating gambling in any way," things slowly changed under his successor's leadership.
During Chapek's tenure as Disney CEO, ESPN — arguably its biggest sub-brand — would announce partnerships with the likes of Caesars Sportsbook and DraftKings, even owning a roughly 6% stake in the latter. The partnerships, in Chapek's eyes, were needed so ESPN could look externally for help breaking into sports gambling.
"We at ESPN have the ability to do that. Now we're going to need a partner to do that, because we're never going to be a [sports] book, that's never in the cards for the Walt Disney Company," Chapek told CNBC in an interview last September. "But at the same time, to be able to partner with a well-respected third party can do that for us."
Any further interest in Disney's sports betting endeavors can yield a big payday for the entertainment behemoth. The Wall Street Journal speculated in August 2021 that an ESPN licensing deal would cost sports betting companies at least $3 billion over the course of several years, a figure that appears to hold weight with industry experts.
Josh Taylor, a content creator focused on the Walt Disney Company at his YouTube Channel @ModernMouse, believes that $3 billion could be the minimum amount that Disney charges its sports betting partner, which could be DraftKings. Last October, one month before Chapek was ousted as Disney CEO and replaced by Iger, Bloomberg reported that ESPN was nearing a large new partnership with DraftKings.
When Chapek was at the helm of Disney, Taylor thought that ESPN's bevy of sports programming — SportsCenter and Fantasy Sports, to name a few — would mutually benefit both Disney and DraftKings in an expanded partnership.
"The internet provides stats, but shows on ESPN can provide more insight that you can't get from stats necessarily," Taylor wrote in an email. "Coverage of injuries, team shake ups, etc… are something that goes hand in hand with sports betting and fantasy leagues. A deal with DraftKings keeps people watching ESPN longer and more intently. On the flip side, a big brand like ESPN backing DraftKings gives it legitimacy and safety. Because ESPN is a trusted brand, gambling with them seems safer and will likely garner more people to do so."
Following Chapek's ouster at Disney however, there is some uncertainty about the latter's sports betting future. While Iger has yet to comment on Disney's gambling plans following his return as CEO, he might try to reverse Chapek moves that appeared to run antithetical to the company's wholesome reputation.
"Iger now coming back does make the Draft Kings deal less likely," Taylor said. "I almost think its a dead deal. Under Chapek, I think the company was willing to make moves like that, but Iger believes more in keeping Disney and all of its subsidiaries more family-friendly. He's still someone who wants to bring in money for the company, but Bob Chapek was more about money than about the continued legacy of a brand."
With Chapek revealing plans to lower Disney's expenses through layoffs and hiring freezes prior to his departure, Iger might take it one step further. The rumored DraftKings mega-extension could also fall victim to Iger's possible penny-pinching plans for Disney.
"With ESPN reportedly asking for $300mm a year per our channel checking, could DraftKings even afford to do that deal? Especially in light of its recent 3rd Quarter results and the investor reaction to its apparent inability to reduce costs?" said Eilers & Krejcik Gaming (EKG) Partner Emeritus Chris Grove in the most recent edition of the research firm's weekly "EKG Line" report. "Bottom line, in the current market, we find it hard to see who would pay up for an exclusive ESPN deal—unless the price drops significantly."
An increasingly competitive sports betting landscape might also make Iger less apt to expand Disney's resources in that area. Of the United States' 59 sports-betting operators in October, only three had double-digital market share. FanDuel leads the way at roughly 42%, followed by DraftKings and BetMGM. Fanduel CEO Amy Howe told CNBC on November 16th, that, "almost 90% of the operators have a sub-2% share of the market."
Coincidentally or not, Howe's comments came one day after Fanatics CEO Michael Rubin revealed plans to launch sports betting operations in January 2023 and to expand gambling nationwide by the start of next year's NFL season.
"It should be clear that new entrants that are entering now at this point may face a real challenge taking on scale players who have more than a four-year head start," Howe added.
Fanatics's reveal was made just days apart from competitors like MaximBet and FuboTV sharing plans to shutter their respective sportsbook operations. That might give Iger more of a reason to weigh the pros and cons of Disney's sports betting plans.
"If I am looking at ways to grow profits for shareholders, sports betting is not the easiest way of making that happen, at least yet," John Holden, a business professor at Oklahoma State University, wrote in an email.
Iger's second run at Disney has many wondering if it will be as successful as its first. Boomerang CEO success stories are few and far between in business. Outside of Steve Jobs' second stint as CEO of Apple and Howard Schultz's second run at Starbucks, returning CEOs and founders generally lead their companies to perform, "significantly worse than other types of CEOs," management professors from the University of North Carolina at Chapel Hill, UC Irvine and Marquette University have found.
The researchers pointed to past experiences of boomerang CEOs' performances at their companies. Xerox's stock plummeted 60% after Paul Allaire was CEO between 2000 and 2001. Dell's valuation dropped by 33% following the return of founder Michael Dell. Yahoo co-founder Jerry Yang took over as CEO of 2007 and, after struggling to compete with Google, stepped down in under two years.
Iger will be looking to recapture the magic at Disney that made him one of this country's most successful CEOs. He led the acquisition of major Disney brands like Pixar, Marvel and Lucasfilm. He also closed the $71 billion deal to buy most of 21st Century Fox. He also spearheaded Disney's efforts to dominate the streaming market through Disney+, which under Chapek's leadership saw global subscribership swell to 164.2 million.
Within a day of Iger announcing his return to Disney, shares jumped as high as 6%. For now, it might be wise to watch how he handles Disney's sports betting aspirations before making any assumptions, argues Holden.
"Perhaps Iger is the magician who can find all the profitability," Holden said.
Eddie Moran is a sports media reporter for Barrett Sports Media. He  is a graduate of Boston University's College of Communication, and has previously written for Front Office Sports, The Basketball Tournament, the USGA, and BU's independent student newspaper, The Daily Free Press. He can be reached on Twitter @EddieMorannn.
ESPN Radio Dreams Came True For Amber Wilson
"I've wanted to work for ESPN since I was 12 years old. It's quite literally my childhood dream realized."
It feels like a dream come true, because that's exactly what it is. Since Amber Wilson was 12 years old, she wanted to work for ESPN. On January 2nd, 2023, her dream will be realized when she takes the airwaves on Joe and Amber, with Joe Fortenbaugh, the newest show on ESPN Radio. 
But what makes this opportunity even more special is what Wilson's 12-year-old self didn't know at the time. One day, she would find herself in a spotlight that few other women in sports radio have been.
"It feels like a dream come true, because it is," said Wilson. "And it's not just being a host, it's being a named host with my own show. That was the ultimate dream to be able to do that. I've wanted to work for ESPN since I was 12 years old. It's quite literally my childhood dream realized. It's been a really long journey to get here, over 20 years, and there's certainly been some twists and turns but I think that makes it all the sweeter, frankly."
This is a huge opportunity for Wilson and her career, but she takes immense pride in showing women there's more opportunities in sports than just television. The opportunity with ESPN Radio didn't come without twists and turns in her career, but the most rewarding feeling is helping lead the charge for more women in sports radio.
"It means everything," said Wilson. "I hope I don't have the job because I'm a woman. I hope I have it because of my merit. I'm grateful they saw an opportunity here to maintain a woman in their lineup as a named host. I think that's incredibly important, because Sarah Spain said on the Around the Horn when she talked about the end of her show and her run on ESPN Radio, I think Tony Reali said when Sarah was growing up there were no Sarah Spain's on radio. That's been something I've noticed even during my career."
"I've had this dream since I was 12, but it was to go into television. I saw women on television in sports when I was 12, not many, but I didn't know women in sports radio when I was growing up. So it wasn't a medium I considered getting into. When I started my career it was all about TV. I sort of found my own way to sports radio and I was listening to it as a consumer all the time. I was listening to all men.
"It took me a long time to break into it, but I always loved it myself. I do think it's important to show women that, hey, there's other avenues here if you want to work in sports and there's not just one way to do it. Hopefully my presence will do that. Just like Sarah Spain did. There's still far too few, I'm the only named host in the lineup, so there's far too few, but at least there's some progress. But I'm so thankful for the opportunity."
There's a lot of anticipation and excitement for the debut of Joe and Amber on ESPN Radio. Especially for those who have heard the duo work together in the past. For the past few years, their paths have crossed as fill-in hosts across the network. Naturally, that means there's already a level of chemistry that's been developed between Wilson and Fortenbaugh.
But there's still a few weeks until the show debuts in early January, which means there's time to further the chemistry even more. And that's exactly what Wilson and Fortenbaugh are doing, because they both understand the value of chemistry on a radio show.
"We're going to talk as much as we can leading up to the show to further develop that chemistry," said Wilson. "We're going to even pick out a sports subject, banter on it and do a mini show over the phone. We've both been in radio so long, he had a local show in San Francisco and I had a local show in Miami, so we've worked with different co hosts over the years and we know that, first and foremost, chemistry is everything when it comes to a radio relationship.
"It's a very intimate relationship, I always say in sports radio with the host and the audience, because you're really letting them in. There's so much space with sports radio, which is what I love about it compared to television. There's so much more space to bring your personality into it and certainly it helps if you have a report with your co-host and you have chemistry. That's something that's really important for us, for us to further develop that and we're making an act to do so."
The chemistry that's already been established between Wilson and Fortenbaugh will undoubtedly help when the show debuts next month. But if you've heard the two together on air before, don't necessarily expect an exact carbon copy of the shows you heard.
"We have to iron out the details and work with whoever our producer ends up being, as far as really structuring the show, but it's certainly going to be our own flavor, since it's our own show," Wilson said. "Whereas before, we were filling in on other shows and trying to stay true to what they had developed and what they normally cover. It'll probably be a little different, obviously Joe brings the better portion of things to the table, as well.
"We'll definitely be doing some of that to get his expertise, although it's not going to be a betting show, it's going to be a talk show. They can still expect all the fun with sports talk and we really want to engage with the audience, as well, and put our own style and brand on it."
Fortenbaugh is most notably known for his expertise in the sports betting space. And rightfully so, with how successful he's been with sports betting content. However, you won't find anybody that will doubt his ability to be more than just the 'gambling guy' on the show. He'll get that opportunity on Joe and Amber. Wilson is eager and excited to be more involved in sports gambling and thinks it's a great opportunity for her to learn from the best.
"I love that I get to work with someone with that expertise, because it's not my expertise," said Wilson. "It's a growing space that I think is only going to continue to grow. I'm just so grateful to be able to learn it and absorb some of his knowledge, frankly. I think it will be invaluable to the listener and I'm pretty stoked to be able to work with someone who has that."
Tyler McComas is a columnist for BSM and a sports radio talk show host in Norman, OK where he hosts afternoon drive for SportsTalk 1400. You can find him on Twitter @Tyler_McComas or you can email him at TylerMcComas08@yahoo.com.
Should Baker Mayfield Start Thinking About A Media Career?
"What should he anticipate when that time comes? Here are a few things I would expect from Baker if he were my broadcast partner."
"Coach wants to see you, oh and bring your playbook". Words no professional football player ever wants to hear. That means you're done with that team, and it's on to the next, or in some cases, on to a new adventure altogether.
Athletes never know when that day will come. Some are better prepared to deal with sudden change than others. A few have a skill set that can make it an easy transition to coaching, front office work, or broadcasting. 
Outspoken former players or managers seem like they have a leg up on the competition. Every network wants compelling characters that bring viewership. Most often times the player that's been a great quote their entire career or the one that isn't afraid to speak his or her mind that stands out in the booth or studio. 
When the news broke Monday that Baker Mayfield was going to be released by the Carolina Panthers, it got me thinking. Mayfield was a top quarterback in college football, won a Heisman Trophy, and was the top pick in the NFL Draft just 4 years ago. His tale is a familiar one, great in college, so-so in the pros. Matt Leinart and Tim Tebow are a couple of Mayfield's contemporaries that fit that same bill. So, what might be next for him? Television?
The two examples I cited, have found life after football as analysts for college football broadcasts. Leinart is part of the studio crew at Fox and Tebow once worked for ABC/ESPN. Could Mayfield succeed in a television role? Absolutely. Would it take a little work to get him ready? Absolutely. There could be some stumbling blocks though.
Mayfield has a reputation for being outspoken and irreverent. His personality has been called 'toxic' by some, 'cocky' by others and 'brash' to another audience. But, having a personality is half the battle to work in sports television. Even if the adjectives seem to fit, are they necessarily bad things? Maybe for a football team, but not for a guy that would be talking on television. 
Polarizing is another word used to describe Mayfield. His sense of humor, puts one segment of an audience off, while another loves it. For example, over the last few seasons at some postgame press conferences, he interjected phrases and rap songs into his comments. He's a little 'off-beat' too. A few years ago, he took to Twitter, declaring that he and his wife Emily believed they spotted a UFO during an offseason.
The fact he hasn't turned into a 'franchise quarterback' makes his swagger a turnoff to a lot of people. When you're the number one overall pick in the draft and the success on the field doesn't equal that status, you're prime for the picking. 
Mayfield has shown a different side to his personality though in various commercials since he was drafted. Most notable are his "Progressive Insurance: At Home with Baker Mayfield" spots. The concept being that his home stadium (at the time First Energy Stadium in Cleveland) was his actual home. He and his wife experience typical homeowner issues in this giant empty stadium. It's funny and he's very good in them. Unfortunately, they are no more. He's also starred in Hulu Live TV commercials, where his face is superimposed on a significantly smaller body. It's strange, but he makes it work. 
One of Mayfield's harshest critics, Fox Sports Radio host Colin Cowherd thinks the QB could make a career change work. On a recent show, the often-loud critic of Mayfield, was confident the former number one pick would be great on the air. "If I owned a network, I'd put Baker on as a college football announcer tomorrow," he said. "Now he's not (Joel) Klatt or (Kirk) Herbstreit, but I would put him on a college game. He's got huge credibility collegiately, he's totally outspoken." Cowherd went on to say Mayfield could be in the #2 College Football booth in two years. 
Not just anyone that's outspoken can make it as an analyst. I think of Charles Barkley, Ozzie Guillen and even Randy Moss to an extent. Three guys that have made a good living after playing/managing by being who they always have been. All were on the highest stage and each was a noteworthy quote in their playing days and now in their roles on camera. That means something. Their opinions come from years of experience in what they did. They've seen things, learned things, and know how to translate those nuggets into rants and viral moments. It's hard to fake and you either have it or you don't. 
What you see and hear is what you get with this trio. Like them or not, agree with them or not, it really doesn't matter to them or the networks they work with. Barkley, Guillen and Moss are each the type of commentator that draws in an audience. It's the old Howard Stern prophecy, people who didn't like him listened almost as long or longer to him to hear what he'd say next.  
Mayfield would have some cache in the college game. But thinking that just because he's a good quote and an opinionated, and outspoken guy, he would automatically be able to work in media isn't correct. Mayfield would need to put some work into it, not only in preparation, but in being a good teammate in a studio or booth setting.  
Now, Baker Mayfield is spending at least the rest of this season still on an active NFL roster after signing with the Los Angeles Rams. That means there is time to get things right if and when he wants to try his hand at broadcasting.
What should he anticipate when that time comes? Here are a few things I would expect from Baker if he were my broadcast partner.
ACT LIKE A ROOKIE
It's easy for those that played the game to think that they know everything there is to know about that sport. But there's a lot to learn about the broadcasting game. There's nothing worse than someone with little to no experience coming into an unfamiliar situation and acting like a know-it-all.
I would be hopeful that someone trying this for the first time would act like a rookie. They should be receptive to coaching and try to make a good impression. Just as in football, there are subtle nuances that need to be learned to make the relationship between a play-by-play announcer or host and his or her analyst. 
PREPARATION
Not unlike football, there's a ton of preparation that goes into a broadcast. Not just knowing the teams, but understanding the flow of a broadcast. Prep and reps are critical in sports and in broadcasting.
As a play-by-play announcer, I expect my analyst to be prepared and not just with cliches and "when I played" moments. Believe it or not "Mr. Former Football Player", for your first time around, we're going to have practice too. Oh, and there's game tape to watch in this job too. There are coaches and players to talk to as well. Don't come into my house thinking this is easy. 
TEAM FIRST
A good relationship between a broadcaster and his or her analyst is probably the most critical aspect. It's not so important that you be my friend, but teamwork is crucial.
Think about it in sports terms. I'm sure there were teammates that the player didn't exactly get along with, but had to coexist to make the team better. Announcing and hosting is a team sport too. It takes numerous behind-the-scenes people, a director, producer, production assistants, stage managers and audio folks to make it all work. Does everybody go out to dinner every night? No. Does it matter? Not when the end game is to make it the best broadcast possible every single solitary night or day. 
It is a demanding job. Yes, you won't get hit every play, you might not get booed, but you're going to have to work. If you come in understanding that, you'll be fine. It's going to be a short foray into the broadcasting world for you for anyone that doesn't get that. 
Andy Masur is a columnist for BSM and works for WGN Radio as an anchor and play-by-play announcer. He also teaches broadcasting at the Illinois Media School. During his career he has called games for the Chicago Cubs, San Diego Padres and Chicago White Sox. He can be found on Twitter @Andy_Masur1 or you can reach him by email at Andy@Andy-Masur.com.