Five Who Get It, Five Who Don't
"A weekly analysis of the best and worst in sports media from Jay Mariotti."
THEY GET IT
Jimmy Kimmel, ABC — Rather than light the cauldron at the virus-infested Tokyo Games, I have an idea: Let's have Kimmel repeat his definitive words about an ill-advised Olympiad that is proceeding recklessly. "NBC is planning to move forward with the Olympics this summer, even if they have to kill every last person in Japan to do it,'' said the comedian, darkly. Of course, his Disney employers would make the same mega-billions money grab if they had rights to these Games, but at least Kimmel is calling out a rival for its shameful embrace of an event when Japan's vaccination rate is only 10 percent. It's more than we're seeing and hearing from the mainstream U.S. sports media, where cancel-the-Games outcry has been minimal because, oh, many of the journalists assigned to Tokyo don't want to rankle U.S. and international Olympic officials — or the bosses spending money to send them. I've covered 14 Olympiads. There is a media blacklist, and at some point, I'm sure I was on it. And proud of it. Let The Games Die! — so the Japanese people don't.
Scottie Pippen, author — A bitter, seething man is writing a tell-all. And he is promoting it by firing poisonous missiles at everyone in sight, referring to Phil Jackson as a racist for granting Toni Kukoc the final shot over a jilted Pippen in an infamous 1994 playoff moment. You don't have to agree with what he says — Pippen, I might argue, is a racist himself — but last I looked, Jackson has written plenty of material about the long-ago Bulls dynasty after setting up reporting buddy Sam Smith for a book. Michael Jordan has lorded over a self-inflated documentary, as well. Even Dennis Rodman wrote a book. So why can't Pippen finally air his views? It's sad that basketball's greatest dynasty continues to deteriorate into open hostility, including Pippen's claim that Jordan was disingenous in 1997 when he said in a huddle that Steve Kerr should be ready for a pass that led to a title-winning jumper. "You know all those cameras sitting in the huddle, who they was working for? You know who Michael was speaking to when he said that? That was planned. That was speaking to the camera,'' Pippen told Dan Patrick on his book-selling tour. "Had John Stockton not came down, trust me (Jordan would have shot). That was building his own documentary because he was controlling the cameras …That was not naturally spoken. That was rehearsed.'' Pippen once stared at me inside New York's Plaza Hotel, in an elevator with several relatives, and said, "Why are you such an asshole?'' He is one of the most unlikable major stars in the history of American sports, but you can't say he isn't a fascinating character. Suddenly, I can't wait for his book.
Marc Stein, Substack — Welcome to the literary freedom train, Marc. Any writer weary of interest-conflicted bosses, editorial suppression, political leanings, corporate b.s., misleading headlines — I could go on — can find a refreshing, liberating experience at Substack, where Stein is joining other big names and leaving behind the mighty New York Times. This is the new place for self-sustaining, business-leery/weary journalists to control their destinies without interference, as the veteran NBA insider said, tweeting to readers, "This was an irresistible opportunity to cover the league I have tracked for nearly 30 years in a fresh and groundbreaking way … thanks to this deliciously blank canvas, total independence and the closest connection possible to you.'' I've been at Substack for a few months, writing columns four times a week. My only regret is not joining sooner as a labor of love. In Stein's case, he's looking to cash in, via subscriptions, with his NBA newsletter. There are options in this industry, folks. Don't get stuck in a race to see who croaks first: you or your newspaper. Or, you or your website.
"The Shop: Uninterrupted," HBO — Say this for LeBron James and his partner in Hollywood multimedia crime, Maverick Carter: They have a way of making subjects relax and forget they're on camera, leading to some of the most revealing interviews in sports television. On a studio set of barber chairs and honest banter, Tom Brady opened a side rarely seen, dropping F-bombs and exposing his frustration with an unnamed NFL franchise that rejected him in free agency. "One of the teams, they weren't interested at the very end. I was thinking, you're sticking with that motherf—-er?'' Brady said. Was it the 49ers and Jimmy Garoppolo? The Bears and Mitchell Trubisky? The Raiders and Derek Carr? Point is, this program always makes news, and while it unfortunately furthers the concept of athletes helping athletes control their messages, we'd rather hear the raw truth than empty nothings.
Trevor Rabin, TNT — So the song sounds like a mashup of an old Western TV theme and a nightly news jingle. For the millions who love "Inside The NBA,'' the music is effective — and, in a complete shocker, it was created by the former guitarist of the anthem rock band Yes. As profiled by Sopan Deb in the New York Times, Rabin was asked to compose the show theme by Turner Sports executive Craig Barry, who wanted something that viewers "never get sick of hearing.'' If I still like it after 18 years, the song works. Listen closely, and you'll hear subtle strains of the Yes classic, "Owner of a Lonely Heart.'' Host Ernie Johnson, a Yes fan, had no idea Rabin wrote the music. It's time for panelists Charles Barkley, Shaquille O'Neal and Kenny Smith, after all these years, to publicly thank Rabin, who said, "I remember Shaq saying once he liked the theme just in passing, but no one's ever acknowledged me. Charles Barkley needs to acknowledge it and give a shout out. Otherwise, I'm never going to support him again." He was kidding, I think.
THEY DON'T GET IT
Jalen Rose, ESPN — Sometimes, comments are so recklessly misguided that subsequent apologies fade in the stench. My one-time radio partner let racial anger take over his brain when he said Kevin Love, who is white, was named to the U.S. Olympic team "because of tokenism.'' Said Rose: "Don't be scared to make an all-black team representing the United States of America. I'm disappointed by that.'' I'm not defending Love, whose career has plunged into semi-irrelevance, as much I'm challenging Rose to be accurate. Of the last five U.S. men's basketball teams, four were all-black. It doesn't appear team boss Jerry Colangelo and his staff have been "scared'' of much through time. "You know why I'm apologizing right now? To the game. Because I'm what the game made me," Rose said. He should apologize to his smarter self — and his prime-time audience — for not doing simple research.
Tony Paul, Detroit News — When an active NFL player decides to come out publicly as gay, his request for privacy should be honored. Let Carl Nassib determine when he'll speak to the media, as seconded by Cyd Zeigler of the LGBTQ+ site Outsports, who tweeted: "I've been told by many people that mainstream sports and news pubs are trying to get the first #carlnassib interview. He asked for privacy and many publications are reaching out to talk.And people wonder why I say the media is a huge part of keeping athletes in the closet.'' His view didn't sit well with Paul, who is gay himself and fired back, "Ummm, journalists' job is to try to get the interview and the story. All he can say is no. … Trying to get the story is the definition of journalism.'' In Nassib's case, journalists aren't chasing a scandal or browbeating a politician — or, as Zeigler tweeted back at Paul, "This isn't the Pentagon Papers.'' When the man is ready to talk, presumably next month at Las Vegas Raiders camp, we'll be all ears. Besides, I'm not hearing widespread clamor to hear from Nassib anytime soon, his announcement drowned out by rumors that Aaron Rodgers wants a trade to Vegas.
Chicago Sun-Times — Rocky Wirtz, who owns the NHL's Blackhawks, continues to supply blood for a dying newspaper with periodic contributions. So it should surprise no one that the Sun-Times, after The Athletic and local radio station WBEZ did the heaviest original reporting, didn't include Wirtz's name when it finally got around to covering sexual-assault allegations against former Blackhawks video coach Bradley Aldrich. How convenient to piggyback media reports that "then-president John McDonough, general manager Stan Bowman, executive Al MacIsaac and skills coach James Gary'' knew about the allegations and did nothing — but to not include Wirtz among the accountable parties or even bother to contact him for a comment. The one column written about the case also failed to mention Wirtz, whose son, Danny, announced the franchise had hired a law firm to lead an "independent review'' of the matter. You can't call yourself "the hardest-working paper in America,'' then stop working to protect the rich, old dude who keeps the staff gainfully employed. Wirtz will shut down the paper at some point anyway, so you may as well go down swinging instead of suppressing news and faking it.
"First Take,'' ESPN — Stealing from the Charles Barkley hate handbook, hosts Stephen A. Smith and Molly Qerim Rose took needless shots at the city of Milwaukee for attention purposes. Normally a measured sort, Qerim Rose (Jalen's wife) was particularly annoying, expressing glee that she didn't coverSuper Bowl LII in Minneapolis while grouping Milwaukee among her "terrible cities.'' Now, Smith (and perhaps Qerim Rose) could be spending significant time in the Upper Midwest during the NBA Finals, where the locals will target them and force them to stay in their hotel rooms, which is no way to enjoy a rocking Wisconsin summer. It's one thing to have fun with a city, quite another to make fun of it.
Eric Shanks, Fox — The CEO of the network's sports division repeatedly has signed off on digital sites in recent years, only to encounter repeated complications that suggest dysfunctional leadership. The latest iteration of FoxSports.com included a "fully reimagined'' site and app last summer, but hints of major content hires haven't happened, and digital boss David Katz is departing in September. Shanks had a chance to enhance his brand with a go-to, all-encompassing site; evidently, he didn't see a chance for big revenues beyond sports gambling. Let's hope Fox chief Lachlan Murdoch didn't re-direct his digital money in acquiring the "Outkick'' site, which is more a right-wing reflection of Clay Travis' views than a legitimate sports destination. There's something hollow about a sports network that pours all its creative might into TV production, then flees from additive fuel. And, yes, I chatted with the site about writing a column, only to be told no after ripping Skip Bayless here for being Skip Bayless. For me, it was a worthwhile tradeoff.
Imagine If Sports Media Had To Justify Its Own Tucker Carlson
"Of course Tucker Carlson lies. Even his most dedicated fans think he lies."
Last week, our partners in the news media department posted a story about Tucker Carlson. It was about a recent interview the FOX News host did with some guy on YouTube. In the interview, Carlson admits that there are times he blatantly lies on his show – the most popular show that is broadcast by what is ostensibly a news channel.
"I guess I would ask myself, like, I mean I lie if I'm really cornered or something. I lie," Carlson told Dave Rubin. "I really try not to. I try never to lie on TV. I just don't – I don't like lying. I certainly do it, you know, out of weakness or whatever."
When I first read this story, I just dismissed it. Of course this jackass lies. Even his most dedicated fans think he lies. There is just no way he is actually as stupid as he pretends to be when he makes that "I am shocked by what I just heard" face. You know the one. It looks like he just discovered there's a Batman movie where the suit has nipples.
I tried to dismiss it, but then later in the week came his impassioned plea to Nicki Minaj's cousin's friend to come on TV to discuss his balls after the rapper tweeted a story about how the Covid vaccine made this guy's testicles swell and thus ruined his potential wedding.
It is a clip that was passed around Twitter thousands of times. It showed up in my feed over and over with comments like "This is THE NEWS in 2021" and "I never want this man to stop talking about Nicki Minaj's cousin's friend's balls."
Can you imagine if Carlson's bullshit was acceptable in sports media? I could write the same thing about FOX News in general, but let's keep this focused on Tucker, because this past week he crossed the rubicon into a special category of absurd.
There are plenty of people in sports media that will go on TV and explain to you why a loss is actually good for a team or why undeniable greatness is actually unimpressive. This is someone going on TV and telling you that it doesn't matter what you saw with your own two eyes on Thursday night, the Giants actually beat Washington or that the Brooklyn Nets can be dismissed as title contenders because there is no proof that anyone on their roster has even been to the All-Star Game.
I have written in the past that news commenters, be they on radio or television, do not impress me. Those people are not original or interesting at all. They aren't even talented. I'm only bringing up that opinion to be completely transparent.
Sports Tucker Carlson would be a totally different animal. In fact, such a thing would be unacceptable.
Now, I am sure some of you are out there shouting that sports media does have a Tucker Carlson. In fact, the sports Tucker Carlson works for the same company that the real Tucker Carlson does. His name is Skip Bayless.
Look, I hear you. Skip brings no sincerity to anything, but I also don't think Skip has any values he is trying to push. His takes are ridiculous for the sake of being ridiculous. ALL HAIL THEM CLICKS!
Besides, the great thing about sports broadcasting in general is that the stakes of what we are talking about are pretty low. Creativity and absurdity are welcome. None of this is important, nor is there any illusion that it may be. No one is showing up at the Capital with zip ties and bear mace demanding the Chiefs be re-instated as Super Bowl champions or screaming at doctors that the Covid vaccine is a scheme to return Miami to relevance in the college football world.
Putting on my programmer hat for a second, I just cannot imagine how to justify a Tucker Carlson. Then again, my programmer hat was not made and fitted by people trying to pass performance art off as news. So, maybe me not getting it is the strategy.
Either way, this, to me, feels like very good information to take to advertisers next time they question the desirability of a sports radio audience versus a news audience. Our listeners are passionate, intelligent people looking to be entertained and engaged by conversations about their favorite teams and they're willing to support the people that do that for them. The most popular name in news talk admits that he lies when the facts don't match up to the story he wants to tell. The reaction from the public is "well of course he does." Which one would you rather have your brand associated with?
Back To Basics: Teases
"If we think about this from a very basic level, we need listeners to hold onto our signal as long as we can possibly keep them."
I think one of the things I love about radio is how theoretical a lot of our strategies can be. We assume a lot in this business, and its largely because we have to. We assume we know what topics our listeners want to hear, we assume they know things that might actually need more explanation, and sometimes we assume they're just going to stick around because they like us. Sure, there are metrics that you can follow, trends you can keep track of, and social growth that helps gauge your impact, but largely a lot of the content we put out, and specifically the way we put it out, we're just hoping it lands.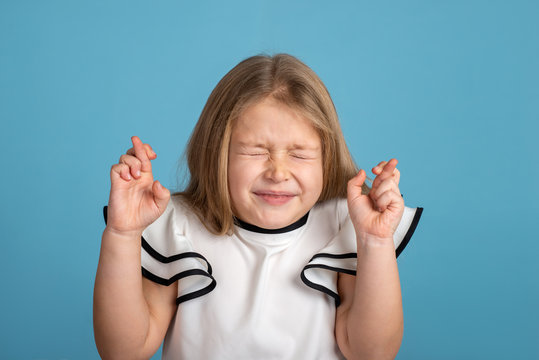 I think one of the easy tactics to lose sight of when you're going through the daily gauntlet of hours of talk time, is the good old fashioned radio tease. In an ever-increasing world of digital tracking and analytics, the value of a tease going into a commercial break can be difficult to track. And because we don't know its true impact it can easily be forgotten or just ignored altogether. To me, this is a massive mistake and a big opportunity lost. Sometimes, we just need to let common sense prevail when determining what is and is not worth our time.
If we think about this from a very basic level, we need listeners to hold onto our signal as long as we can possibly keep them. How do we do that? Compelling conversations, debates, interesting interviews, and personality they can't find anywhere else. All of that is great, but at some point you'll need to go to commercial break, and no matter how likable or entertaining you think you might be, 6 minutes of commercials is likely going to take your average listener across the dial to a new location. So, how do you keep them or at least ensure they'll find their way back? Give them something they need to know the answer to. Again, I'll ask you to think about this logically: Which one of the examples below is more likely to keep a listener engaged through a commercial break?
Example 1: "More football talk, next!"
Example 2: "Up next, the one move that will guarantee Brady another ring, right after this!"
We all know the answer. Example 2 gives the listener something to think about. You've provided just enough information that you have them thinking, while creating a gap of information that they will hopefully want filled. Yet, we opt for Example 1 way more than we should. Myself included. It's lazy and more than anything it's a lost opportunity to keep a listener.
The most loyal/die-hard members of your audience aren't going anywhere, so it doesn't matter how you go to break for those individuals. The least loyal, who maybe like your show, but they are just jumping around every day in their car or online, they aren't sticking around no matter what you say. It's those in the middle, the one's who are looking for, usually subconsciously, a reason to stay or comeback. That's the audience you're providing this tease for.
Teases are not for your most loyal listeners, teases are for people that are stopping by to see what you have going on, which is the majority of your overall CUME. If you can hook those casual listeners, even just a few, to stay through a commercial break and listen to a fertility clinic commercial, then you've done your job as a host.
I find the best radio tease is direct, a good description that leaves the audience hanging for an answer or your opinion on the issue. Nebulous or nondescript teases don't give the audience enough to sink their teeth into, you want to leave them guessing but if they guessing too much they'll probably lose interest. You want to make them think, you don't want them to have to solve a puzzle.
Example 1: "Could Aaron Rodgers be subtly hinting where he wants to play next?"
Example 2: "A player makes it known he wants out, but where does he want to go?"
Both examples above are fine, it's certainly a step up from the "more football, next" tease but Example 1 provides the listener with something specific enough for them to start thinking of answers in their own mind, thus creating that desire to see if their idea matches up with what you are about to tell them. Giving the listener a player or team that you know most of them care about, plus a level of mystery, equals a good/solid tease that is more likely to keep them hanging on through the break. Example 2 is good but the problem I find with those is that they're so nebulous that you aren't sure you care as a listener. You might want to know the answer, but without a solid description, you give the audience a chance to decide that they don't care or you just simply miss the opportunity to elicit a response by not drawing attention to an item that they are passionate about.
The next step in all of this is making sure you follow up on what you tease. You might only get a couple opportunities to mislead a listener before your teases mean nothing to them in the future. If you say you are going to talk about Alabama's dominance in the SEC around the corner, make sure you do it, and if you aren't able to, I think its only fair to draw attention to the fact that you couldn't follow up on it. Apologize and move on. It's live radio, things happen, and I think people listening understand that but you also have to be respectful of the time they are giving you.
Bottom line is, teasing is a radio parlor trick and it's an easy one to lose sight of. We don't prioritize them as much as we go along in this business, whether that be for egotistical reasons, laziness, or just not prioritizing them as part of the show prep process. Treat your teases with seriousness and a level of priority, the same way you do with the topics and content you create. We all know we're not reinventing the wheel, there's nothing that we can say that hasn't been said 100 times in the sports talk sphere, but portraying that to your audience is doing them and yourself a big disservice.
Athletes Are Making Their Money In Content
"Jordan's example has led to the next generations' emergence in entertainment, media, and sports. It is an emergence that is beyond in some ways what Jordan has accomplished."
In many ways, the voice of athletes started its exponential growth with the introduction of social media, where every human being has access to a personal broadcast channel to express themselves, their passions, stories, and ideas.  The athlete as an artist immediately expanded from highlight reel to Hollywood film and television reel as a content producer.  However, it was The Players' Tribune, founded by Derek Jeter in 2014, that jumpstarted the athlete-driven voice of content, first in writing, and later in video, polls, and podcasts.  
Michael Jordan was the first international athlete that made millions in sponsorship money—selling his name or attaching his name to products for the purpose of endorsing them for a profit.  He also starred in the Warner Bros. live-action/animated film Space Jam.  Jordan turned those partnerships into ownership of an NBA basketball team and a partner and focus of one of the most iconic athletic brands in the world, Jordan/Jumpman (Nike).  More recently, Jordan was the focus of the Emmy award-winning The Last Dance docuseries about the NBA Chicago Bulls six championships and more specifically the sixth and final trophy for Air Jordan his Bulls team.  He also co-owns a NASCAR team with Joe Gibbs.  
Jordan's example has led to the next generations' emergence in entertainment, media, and sports. It is an emergence that is beyond in some ways what Jordan has accomplished.  However, that is the point—the mentee should always outperform the mentor with proper, training, guidance, and a little luck too.  Where many athletes have pursued broadcasting work as color analysts during and after their professional careers in sports, Jordan did not pursue these avenues or seek to open a television or film production studio to develop entertainment, media, and sports content.  
The direct-to-consumer approach of Hollywood and sports networks through streaming platforms, combined with the introduction of athlete voices through social media and podcasts has led to more opportunities.  Los Angeles Laker LeBron James launched his SpringHill Company in 2020 not long after joining showtime in Tinseltown.  SpringHill is a content studio that develops and looks to other studios for major production and distribution.  LeBron has the sponsorship advertising prowess, but can also add documentaries and feature film content to his resume.  
Kevin Durant launched a podcast titled "The Boardroom" through his company, Thirty-Five Ventures.  With YouTube on par with Netflix in revenue (minus the paywall), it provides another direct-to-consumer platform for everyone and more opportunities.  Steph Curry launched Unanimous Media in 2018 as a content and production studio, originally in partnership with Sony Entertainment, now the studio is partnered with Comcast owned NBCUniversal in the $10 million dollar range.  
The media has deemed the Curry deal a first, which is noteworthy, but so is the faith and family focus of Curry's programming that will span many brands in the NBCUniversal entertainment family. Curry will join the NBC broadcast for the Ryder Cup as an analyst and host and interview guests for an educational series, which does not include film projects and the second $200 million dollar basketball contract Curry signed in 2021. Chris Paul, Kyrie Irving, and Dwayne Wade have been involved with film projects of their own. Tim Tebow is a nationwide celebrity and motivational speaker, not to mention a world-renown athlete and person with a big heart towards faith and philanthropy.
Peyton and Eli Manning also have their own broadcast for Monday Night Football.  Peyton also starred in the very successful "Peyton's Places" that will have season two launched soon on ESPN+.  Both are produced by Peyton's Omaha Productions.
Speaking of Disney brands, the company's 30 for 30 is still one of the main catalysts for highlighting the struggles and triumphs of athletes.  Hard Knocks, Ballers, and Jerry Maguire also gave insight into the world of sports beyond the field, statistics, and championships.   
The growth of entertainment, media, and sports has been and continues to be exponential.  Some additional areas to watch include development of series and docuseries in baseball, hockey, soccer, and in other popular, but not the big five sports in America (e.g., lacrosse, cricket, etc.).  With women's sports receiving more attention on television, there are tremendous opportunities for growth in entertainment production particularly in women's soccer. 
To date, NBA players have dominated the entertainment, media, and sports landscape for Hollywood production.  However, to each their own, because some stars love developing content, others love speaking about content, and still others love to own content (particularly in the form of brands and franchises) (see Michael Jordan and Derek Jeter).  Indeed, the era of athlete as Hollywood producer is upon us.