Listeners Don't Care If You're Right
"It's fun to be right, but if you're really good at picking winners, you should spend more time at the Bellagio and less on the radio."
We used to be so much better about asking for someone in the industry, not regularly associated with the site, to share an opinion with our readers. It is something I am trying to do a better job with as we head towards 2022.
Today, Aaron Goldhammer of ESPN Cleveland has volunteered to share an observation with all of you. He used to fret over predictions gone wrong. Now, he could care less.
Somewhere along the way, a host that used to worry that his picks were spot on turned into the guy that would do anything for a laugh or to stay top of mind.
What changed? Why? He explains in this exclusive piece he wrote for BSM. Enjoy!
---
"With the 22nd pick in the 2014 NFL Draft, the Cleveland Browns select…"
Those words, from NFL commissioner Rodger Goodell, had a profound impact on the next few years of my career. I'd spent the previous nine months campaigning for the Browns to shed their perception as NFL Siberia, finally take a chance on a bona fide star, and draft Johnny Manziel. LeBron was long gone to Miami. All the SportsCenter producers had lost my phone number. Both Cleveland and I craved the spotlight. 
I realized the gaping hole in my logic sometime before Johnny donned a disguise and headed for Vegas while he was supposed to be preparing for the season finale. The Manziel Mafia disbanded. Fans wanted their pound of flesh: GM Ray Farmer, the homeless guy who legendarily told owner Jimmy Haslam to pull the trigger on the pick (true story), and that annoying radio host from Denver (me).
I was wrong.
Spectacularly.
At first, my bruised ego didn't want to admit that I went out on such a flimsy limb, but it became obvious and embarrassing. Farmer got fired. Did I deserve the same? Did I ruin my credibility? Would fans trust my quarterback acumen? What's more important: being right or being memorable?
As I was navigating Browns coverage in the post-Manziel era, I vividly remember a key conversation with my radio partner and mentor, Tony Rizzo.
"There's no giant scoreboard in the sky keeping track of your opinions," Rizz said. "You don't have to apologize for being yourself and saying what you think. Your takes are your takes."
It's fun to be right, but if you're really good at picking winners, you should spend more time at the Bellagio and less on the radio. Rizz made me realize that I never watched or listened to a show because the host made solid evaluations or accurate predictions. That's ridiculous.
I want to hear a host that can bare their soul as a fan. I'm interested in the perspective they share and the way they interact with the audience. The color and detail they deploy in a story captivates. It's about energy and passion and authenticity.
I used to feel ashamed of my frigid cold take from the 2014 draft. Now, I wear it as a badge of honor. Fans still remember something I talked about seven years ago. Alas, I'd make a terrible NFL GM. But my support of Manziel stuck in the mind. It was entertaining, evocative, memorable, and terribly wrong.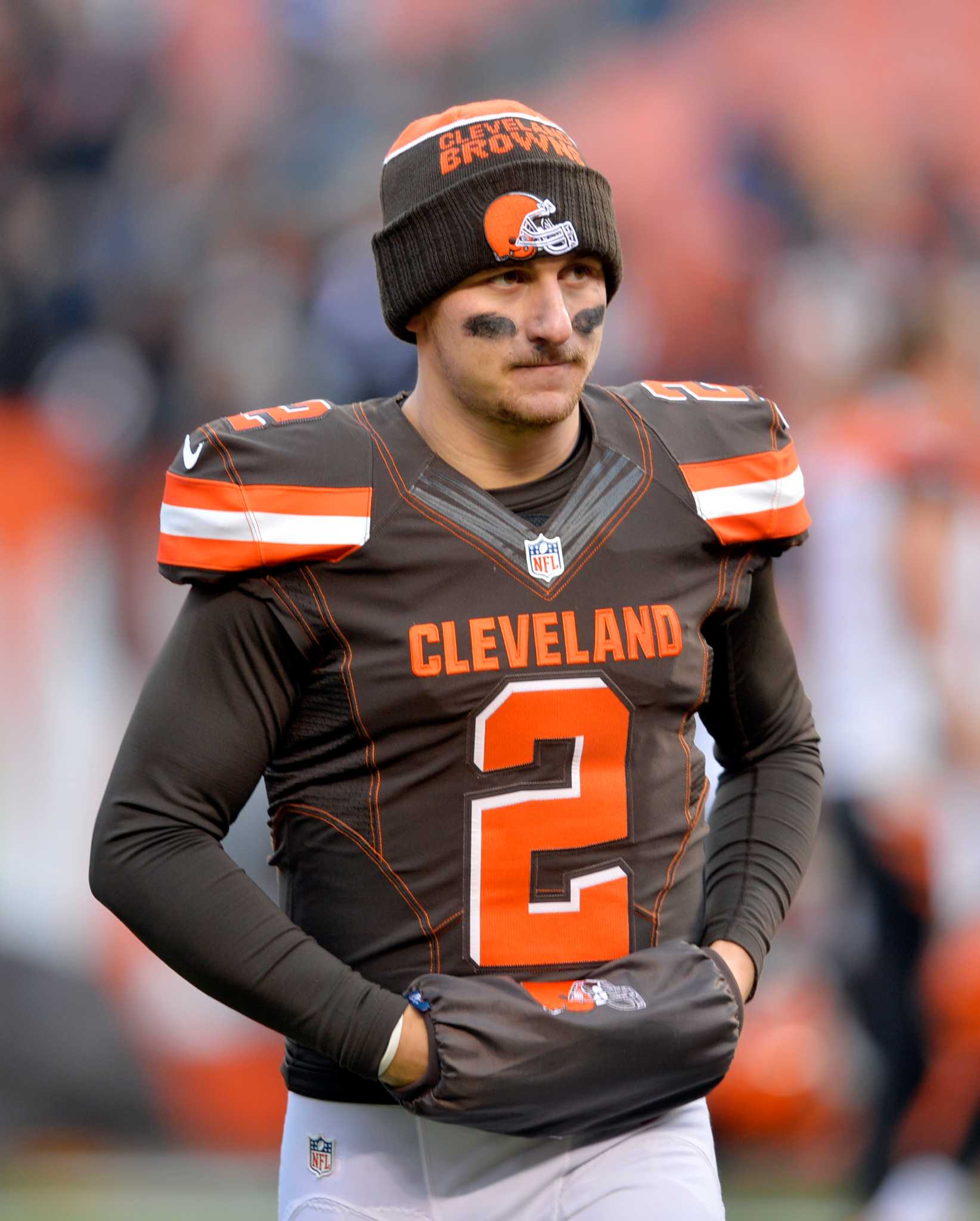 And that's okay.
Seven years later, I'm writing this piece in bed after an exhilarating day at work. The Browns won, keeping their playoff hopes alive against a division rival. Of course, I picked them to lose. Twitter let me have it. Tomorrow, Chris Oldach from our show will undoubtedly pull the sound and make fun of me. So be it. Chalk up another loss on that magic scoreboard in the sky. You know, the one no one pays attention to.
Kirk Herbstriet Wants To Be Held To Same Standard For NFL As College Football
"Herbstreit was on The Pat McAfee Show on Friday and he said he is already at Pro Football Focus in Cincinnati doing his research."
The NFL schedule was released last week, and Thursday Night Football has a lot of interesting matchups for its first year on Amazon Prime. It is also a new broadcast booth with Al Michaels and Kirk Herbstreit on the call.
With Herbstreit now adding Thursday Night Football to College Gameday, he has already started preparing for the upcoming season. Herbstreit was on The Pat McAfee Show on Friday and he said he is already at Pro Football Focus in Cincinnati doing his research.
"I'm just trying to lay a foundation," said Herbstreit.
Herbstreit told McAfee that whenever anyone asks him to talk about a college team, he can quickly tell them what the DNA of that team is. Now he wants to bring that level of preparation to his NFL broadcasts. He will look at a different matchup every week this summer to get a more detailed idea of what each team is about:
As for his connection with Al Michaels, Herbstreit mentioned he has gone out to dinner with him a couple of times and he wants to make going out to eat with his broadcast partner a frequent deal.
"Hung out with him 2-3 times. Had a chance just to get to know him. When you go into a new deal, I love like Wednesday night dinner, I want to make a staple and just hang out and get to know him and hopefully he will get to know me. When you do that, it allows you to have natural chemistry."
Andrew Mason To Succeed John Clayton At 104.3 The Fan
"Mason comes to The Fan from DNVR, a digital outlet where he provided written and audio content for the last three seasons."
John Clayton passed away earlier this year. That left 104.3 The Fan without a lead Broncos writer for the 2022 season. On Monday, the station announced that it had hired a successor in Andrew Mason.
Mason comes to The Fan from DNVR, a digital outlet where he provided written and audio content for the last three seasons.
"Mase's work speaks for itself as one of the market's most respected analysts when it comes to writing about and discussing the Broncos," Raj Sharan, The Fan's program director, said in a press release. "Replacing someone of the legendary stature of John Clayton was not something we took lightly, and we believe Mase is the perfect person to pick up that mantle and bring tremendous credibility and content to our rapidly growing digital platforms."
Andrew Mason has a lot of credibility with Broncos fans. He has covered the team for 19 years. He has also written a book called Tales from the Denver Broncos Sideline.
The Fan won't be his first foray into Denver radio either. Mason has previously been a host on Mile High Sports Radio and the defunct KDSP- AM.
"I'm thrilled to join The Fan team and add what I can to the efforts of building Denver's premier online destination for Denver fans," said Mason. "Being tasked with replacing a legend like John Clayton is a responsibility I take very seriously, and I'm honored The Fan has entrusted me with this opportunity."
Gregg Giannotti: 'Drew Brees Isn't Used To Not Succeeding'
"He's succeeded at everything he's ever done and then he gets into the booth and they kick him out after one year. It's a tough spot."
What does the future hold for Drew Brees? Andrew Marchand reports that he is set to leave NBC. Brees himself says nothing is decided yet.
On Monday morning, Boomer & Gio discussed why the former quarterback is in this position just one year after making his broadcasting debut. Gregg Giannotti noted that if Brees was brought to NBC with the idea that he would eventually be the top game analyst, the criticism he faced last year and the network's decision to stick with Cris Collinsworth in the Sunday Night Football booth were likely unexpected blows to his ego.
"That's a tough spot, man, for him," Gio said. "The guy's been beloved his whole career. He did go through a little bit of it when people were all over his ass for saying the wrong thing one time, but here he goes. He's succeeded at everything he's ever done and then he gets into the booth and they kick him out after one year. It's a tough spot."
Boomer Esiason added that the criticism Drew Brees received for his work in the broadcast booth did not apply to his work on Football Night in America or the Sunday Night Football halftime show.
"He was good in the studio," Boomer Esiason said. "I saw him in the studio and I liked him."
Brees prefers calling games to work in the studio. According to Marchand's report, that is what is at the heart of his potential exit from NBC.
The color commentator role may come with more prestige, but it isn't easy. Esiason has experience with both positions. He calls games on the radio for Westwood One and has been a staple of CBS's The NFL Today since 2002.
"Some guys are not meant to be game analysts, that's all."