3 NHL Broadcasters Reflect On League's Sudden Pause
"The landscape of professional sports, as it has been for the last two years, is unprecedented and always subject to change."
After a stable first quarter of the season in terms of cases of COVID-19, the rapid spread of the Omicron variant and subsequent proliferation in total cases coerced the National Hockey League to start its holiday break early, pausing the season on December 22. Following the announcement, the NHL and NHLPA also revealed that they would not be sending players to the 2022 Beijing Olympics out of an abundance of caution and the protection of competitive integrity within the 2021-22 NHL regular season. While this pause only lasted six days, it was a stark reminder of the looming threat the pandemic has played in everyday life, and the uncertainty surrounding the remainder of the NHL season.
The landscape of professional sports, as it has been for the last two years, is unprecedented and always subject to change. The NHL has sought to bring some level of stability to its players, staff and personnel by modifying its protocols as the world learns more about COVID-19 every day. With the NHL on the precipice of 100% vaccination (all but one player), infected players, staff and personnel have largely shown mild symptoms, if any at all. Yet the league continues to take protocols to ensure the health and safety of all parties involved, including its broadcast teams.
Over the last two years, the terms "health and safety protocols," "taxi squad" and "quarantine" have become an integral part of the vernacular in the sports world, and are undeniably part of the reason the NHL has been able to play most of its scheduled games amidst a pandemic.
For broadcasters, having to take precautions and adjust the way they call games has changed the way sports media is being viewed in today's world. At this time, broadcasters can be taken off-the-air at a moment's notice because of a positive or inconclusive COVID-19 test; a broadcast crew has the ability to call games remotely from studios or their own homes to avoid travel; and media availability has been and may continue to be exclusive to video conferencing platforms.
I recently spoke with three NHL play-by-play broadcasters, and gathered their thoughts on the season thus far, and what they anticipate going forward as the world seeks to mitigate a raging wildfire of the pathogenic coronavirus and its variants.
——-
Prior to the NHL taking a pause of its season, there were many clustered COVID-19 outbreaks among teams fueled by the rapid spread of the Omicron variant. What was it like as a broadcaster to prepare for games you were not entirely sure were going to happen?
Chris King (Broadcaster, New York Islanders): I'm very used to that in my baseball broadcast career because games often get rained out. I had not experienced that in hockey ever until this pandemic began.
From a personal broadcasting standpoint, it's incredibly frustrating because I could do 10 hours of prep-work on a game and find out the day before it's not happening, and I'd say 80% of that you have to throw away. [It's] just frustrating personally.
On the baseball side of it, you can check the weather forecast and get an idea that something like that may happen. With something like this, it came out of the blue. I would use the word frustrating just because of all the preparation."
Mike Maniscalco (Broadcaster, Carolina Hurricanes): Nothing changed for me, honestly, because you have to go about it with the same preparation that there's going to be a game. You know that there's a chance that players you did some research on, or information that you're looking up will be useless if a player tests positive or you find out that somebody's not going to be in the game or they're going to call somebody up a few hours before. But honestly, nothing really changed for me as far as preparation for those games that – will they or won't they be played.
Dan D'Uva (Broadcaster, Vegas Golden Knights): We prepare for games that are on the schedule; I'm always preparing. The fact that there was one game before Christmas that was postponed in the case of the Golden Knights against Colorado. I know the Avalanche pretty well, so there was the diligence for each game putting together scorecards and lineup sheets. I watch and read about a lot of hockey, and watch the Avs quite a bit. Preparation for me is very much about the aggregate over time. I would have been ready had there been a game against Colorado on that Thursday before Christmas.
Was it the right decision to pause the season? How did the pause affect you and your work?
Chris King: I think it was. When it got to the point right around the Christmas break, what they eventually did is add one day on the front side of Christmas and two on the backside. At that point, you're trying to get everybody healthy and off the COVID list. The separation of players from each other is probably the best thing for it. The league-wide pause put everyone on a level playing field. Up until Dec. 1, the only cancellations were [games of] the Senators and the Islanders.
Once we got into December, you really started to see these monster numbers where teams had double-digit numbers on the list. I like the fact that they added a little bit to the Christmas break to shut it down with the hopes to get people back. Obviously, it hasn't worked out entirely as planned.
Mike Maniscalco: [It was] the right decision. Especially with the holidays and the travel schedule, there were people who were in Canada [and it] would have been difficult to get them across the border and home for the holidays.
I have no issue with the league hitting the pause button in the way that they did, especially in those situations because we were in Canada before that, and trust me that was one of the things we were talking about. I got to be home and spend Christmas with my wife, so we had a very quiet Christmas and nothing really out-of-the-ordinary for me [except] that it gave me more time to catch up on reading.
Dan D'Uva: I don't have an answer for that because it's a different case for every team. The Golden Knights would have very much been suited to play that game against Colorado, and the game that was postponed against L.A. after the break. They did not have such a high COVID rate where they couldn't have played the game.
The reason for a lot of the postponements, especially now, has to do with not just COVID problems, but attendance problems. In Canada, they have had so many games that have been postponed because the teams can't take the financial hit playing the games without fans. Given the number of restrictions in Canada, they just can't stomach that financial burden because they had to swallow that last year. It was not as though they had a decision like March 2020; this has been more of a case-by-case thing.
What differences were there between the NHL's pauses in 2020, 2021 and 2022?
Chris King: There's 2020, which [became] the bubble playoffs. There's last year, where no fans were in the arenas and then [it transitioned] back to normal in the second half. I would just say the biggest difference in the last two years was obviously last season had no fans in the building at all and built to near capacity, and they got through a truncated season of 56 games. Now we've had those long breaks; it's certainly very different than anything we've experienced in the seasons before. Once we got fans back in the building, it felt like normal.
Now you're looking at an Islanders team playing two games in 24 nights. That's a ten-day break at the holidays, and an eleven-day break out of their New Year's win against Edmonton. When they come out of the break, they are playing four times in six nights. It is very different from a year ago. Once it did get started, it went all the way through without these major disruptions, whereas this year, every team has dealt with some kind of disruption."
Mike Maniscalco: The big thing for me is we didn't come out of this going "We've got to go into a bubble." Also, we had an abridged season last year where you were only playing seven teams because they broke up the NHL by the divisions, and then of course Canada was its own separate entity.
[This year], we know [the Canes] are going to still see other teams. You're going to try to keep it as close to normal [as you can] with what's going on. I don't think that we're going into something that we haven't seen before. If the NHL does need to say there has to be a bubble or put a limit on fans, it's something that we've seen before… At least we have an idea of what it will look like if there are changes that need to be made, whereas the first two lockdowns and pause, we had no idea what was coming next. At least there's a bit of an idea of what things can look like to move forward depending on how the situation grows.
Dan D'Uva: I would not characterize what just happened as a pause. There's always a break for Christmas. Were they a couple of additional games postponed? Yes. There were other games postponed as well.
What happened in March 2020 [was under] extraordinarily different circumstances. At that time, we, meaning the public, had no idea this was going to turn into a months-long delay. It was thought to be a matter of days or weeks, and then we would return. We had no idea it would turn into the pandemic it became and didn't know how to handle that as a society.
Now, it's totally different. We have vaccines; we have booster shots; we have a lot of ways to combat the medical challenges, and the reality is that the NHL has been through this before; [it knows] how to reschedule games given what happened last year.
It seems to be an entirely different circumstance and trying to shut things down because of the unknown, they are shutting things down on a case-by-case basis given the obstacles of either individual teams without enough healthy bodies, the risk of an outbreak, or, in Canada, the financial burden."
What are some of the precautions you and your broadcast team have taken to ensure you stay healthy and safe?
Chris King: UBS Arena has done a great job. It requires that you're vaccinated. If you get a chance to come up in the press box, everybody wears their mask — even when we are in our radio booth. That mask stays on pretty much until a minute before [we go on-the-air]. Obviously, you choose not to wear it while you're broadcasting because it would not sound the same. We have separation between each of us in our brand new booth in the building. I see everybody in the press box completely masked up.
Mike Maniscalco: We've got to mask up at all times except for being on the broadcast [and] keep as much social distancing between us and the crew that we work with. Basically all of the protocols that we put in place last year, minus the plexiglass between me and Trip Tracy – the analyst who I work with – because Trip and I have been vaccinated; I've been boosted. At least we have that going into this year and knowing that's where we're at.
Basically, the same protocols are in place for what we had last year, especially now that things have really escalated with what's going on with Omicron going around there. It's still keep your distance, straight-line to the press box, straight-line to my car to get back home, and that's about it.
Dan D'Uva: The precautions are — first of all, being vaccinated and receiving booster shots. The others would be — wearing masks when inside arenas as much as any other person in society would do. That has been part of the routine for those of us in the NHL's traveling party.
For myself included, when you are traveling with the team there are protocols you adhere to, and it has been, for the most part, reasonable and in-line with the guidance you might receive from the [Centers for Disease Control and Prevention] or the Canadian government. For me, the most important thing was to be vaccinated and to receive a booster shot; that was the obvious, most significant thing. Aside from our professional needs and duties, the most important thing is to be healthy as a person — forget about it as a career. God forbid someone should have a serious illness — you would hope that the vaccines and the booster would minimize the health effects of the virus.
Do you believe the NHL will be able to complete its season as scheduled, or do you foresee there being additional delays and/or postponements?
Chris King: I know they're going to do their best to make up most of these postponements during the Olympic break. For the Islanders, it's 11 postponements with only two rescheduled [thus far]. I'm sure [NHL Deputy Commissioner] Bill Daly has said they are going to try to get a majority of those games in February, but right now, you're looking at the end of April as the last scheduled game.
I think they might end up using a couple of days at the start of May just to finish off anything that hasn't been able to be shoehorned into the schedule. If they have to play a week or two into May, it pushes it out to a week or two to the very end.
Mike Maniscalco: I think that with the way that February has opened up with the NHL and the players not going to Beijing, we will get everything in. They will find a way to get everything in.
Dan D'Uva: I can see that games will be postponed, but I do not foresee a delay in the season itself or the conclusion of the season. That three-week period in February provides a nice buffer for these games to be rescheduled. At some point, the need to get games in will supersede the need to play games in front of fans.
Right now, they have a buffer, and they have become very good at rescheduling games given the last couple years. My hope would be that any additional postponements would not affect the conclusion of the regular season and the Stanley Cup Playoffs.
What Should Radio Be Thinking About On Martin Luther King Day?
"Shouldn't we be doing more than just waiting for resumes with "black-sounding names" on top of them to come across our desks?"
Monday, January 17 is Martin Luther King Jr. Day. A lot of you will get the day off of work. Some of you will attend prayer services or civic events to honor the civil rights leader and his legacy.
Dr. King, like all humans, had his flaws but is undeniably a man worth celebrating. In a world where the divide between the powerful and the rest of us seems to be growing out of control, it is good to take a day to celebrate and think about a man that made a career out of speaking up for the little guy – whether that means black and brown people during the Civil Rights Era or it means workers in times of labor unrest.
Across the media landscape, we will see stations and networks running promos touting their "commitment to Dr. King's dream!". The sentiment is great, but I do wonder what it means to the people making those promos and the stations and networks airing them.
Look at the archives of this site. Think about the BSM Summits you have attended. How often have we been willing to shine a spotlight on the amount sports radio talks about embracing diversity versus actually putting plans into action? Jason has written and talked about it a lot. Every time, the message seems to circle back to him saying "I am giving you the data. You are telling me you recognize that this is a problem. Now do something about it."
It's something I found myself starting to think about a lot last year when Juneteenth became recognized as a federal holiday. Suddenly every brand was airing ads telling me how they have known how special this day is all along. And look, I hope that is true. It seems like if it was though, I would have been seeing those ads in plenty of Junes before 2021.
I am going to put my focus on the media because that is what we do here, but this can be said about a lot of companies. So many brands have done a great job of rolling out the yellow, black, red, and green promo package to acknowledge that it is Martin Luther King Jr Day or Black History Month or Juneteenth. I worry though that for so many, especially on the local level, that is where the acknowledgment ends.
That isn't to say that those stations or brands actively do not want more minority representation inside their company. It just isn't a subject for which they can say they have taken a lot of action.
Look, I am not here to debate the merits of affirmative action. I am saying in an industry like sports radio, where we thrive on fans being able to relate to the voices coming through their speakers, shouldn't we be doing a better job of making sure minority personalities know that there is a place for them in this industry? Shouldn't we be doing more than just waiting for resumes with "black-sounding names" on top of them to come across our desks?
WFAN went out and found Keith McPherson in the podcasting world to fill its opening at night after Steve Somers's retirement. FOX Sports added RJ Young, who first made a name for himself on YouTube and writing books, to its college football coverage. 95.7 The Game found Daryle "Guru" Johnson in a contest. JR Jackson got on CBS Sports Radio's radar thanks to his YouTube videos and when it came time for the network to find a late-night host, it plucked him from Atlanta's V103, one of the best-known urban stations in America.
That's two guys in major markets, another on national radio, and a third on national television. In all four cases, the companies that hired them didn't just sit back and wait for a resume to come in.
Some of you will read this and dismiss me. After all, I am a fat, white Southern man. If I were a hacky comedian, I would say "the only four groups you are allowed to make fun of" and then yell "Gitterdone!".
In reality, I point those things out because I know there is a large chunk of you that will call this whole column "white guilt" or "woke" or whatever your talking point is now.
Whether or not we are about the be a majority minority nation is up for debate, but here is a fact. America is getting darker. I look at the radio industry, one that is constantly worried about how it will be affected by new innovations in digital audio, and wonder how anyone can think doing things like we always have is going to work forever.
I'm not damning anyone or saying anybody should be losing their jobs. I don't know most of you reading this well enough to make that judgment. What I am saying is that our industry has lived on the idea that this business is always changing and we have to be adaptable. I think it is time we do that, not just with the content we present on air, but in how we go about finding the right people to present it.
What's The Bright Side Of a Losing Team?
"What are you supposed to do if the teams you rely on to buoy your product aren't holding up their end of the bargain?"
We've always said that winning is the great deodorizer in sports. Winning can take a dysfunctional locker room and make them functional, it can take an average coach and make him look great, and in our world it can make a bad product seem decent and a good product seem spectacular.
But what if the local teams you cover aren't winning at all? What are you supposed to do if the teams you rely on to buoy your product aren't holding up their end of the bargain? 
It's such a weird position for a host or programmer to be in because sometimes the success of your radio station or your show is so dependent on things that you have no control over whatsoever. The difference between a good radio station and the bad ones are the ones that are able to make chicken salad out of chicken scratch and also those that are able to capitalize when teams are good.
Just look at the growth of 95.3 WDAE in Tampa or the strength of the Boston sports talk stations like WEEI or 98.5 The Sports Hub after Boston owned basically every major pro sport for a 5 to 10 year period. 
I'm the "Orlando Magic guy" on 96.9 The Game, the flagship of the Magic. We broadcast the games and I work on many of those broadcasts. I'm also the afternoon show host, so if you find your way to the arena that night and you want Magic talk, I guess I'm your guy. But as you can imagine, it is exceedingly difficult to pull good juicy topics out of a team that barely wins. There are so many markets that deal with this year after year.
Whether you're in a multi-sports market that's suffering like Detroit or a single pro sports town like Orlando or Sacremento, it can be incredibly frustrating. It wears on you because you know how different the landscape can be, particularly if you've experienced some level of success.
When I got into the sports talk radio scene in Orlando, the Magic were off the heels of an NBA Finals run and casual fans were everywhere in the city. Everywhere you looked someone was wearing a Magic shirt, the lady at the counter at your local grocery store wants to talk to you about point guard play, but when your team has less than 10 wins in January, casual fans have a convenient way of disappearing. 
Local radio thrives off the positive production of the teams in their market. But when your team isn't any good and fans lose interest, people aren't gobbling up tickets or hanging on your every word about the team, how are you supposed to survive that drought?
First things first: honesty. As hard as it can be, especially if you are partnered with these teams, you have to be straight up with your audience. You can't sugarcoat what they're seeing. That doesn't mean you stoop down to the level of the most agitated fan, but you can't act like all is good either. That approach has been covered many times on this site, but honesty and authenticity are important no matter the record of the teams you cover. 
As I look for the silver lining, here's one that jumps out at me, ticket giveaways. There's no shortage of available tickets when your teams aren't winning and if there's one thing I've learned about a radio audience, they love free stuff. I try and use this time as an opportunity to give away as much as I can, create memorable experiences for a dad and his kids that can't typically afford to go to a game. They won't care the team is bad, but they'll remember that you provided that for them for years to come. 
It's also a great time to extend the positive relationship you have with the team (or teams) that are struggling. Everyone wants to cover a winner, everyone wants to interview the star player who's a shoo-in for an All-Star Game. If you show love when the team is down, you can create a bond that will help you maintain your good standing when that product heats up again.
Everything is cyclical and I don't want to find myself in a position where I can be left out from all the cool opportunities and great guests because I stuck my nose up at the team while the chips were down. I'll take an interview with the backup center, I'll do the day-long media day dance, all of that is an effort to curry favor when things are trending up again. 
Then there's draft talk! Lucky for us in the great U.S.A, our sports structure rewards bad teams with great picks. Fans might be down in the dumps during the season, but you can perk them right back up in the off-season when your team can provide something in the draft. It's that magic four-letter word that keeps people on the edge of their seat: Hope. It's the one thing winning teams don't get to experience. 
More than anything, I just try and stay the course. I figure that when things do turn around, eventually, I will have built up the branding and credibility needed so my audience knows where to go when they suddenly find themselves interested again. Simply put, lay the groundwork while the team is bad, reap the rewards when things turnaround.
What Can Programmers Learn From A Social Media Following?
"A large number of followers may be the result of using social media well, but if you think the size of someone's following is proof they'll be a good part of your lineup, that's a set-up for failure."
I first began using Twitter in 2009 when I was a reporter at The Seattle Times. Jim Mora was the Seattle Seahawks coach and I had a smart phone made by Palm. The Twitter app was so wonky I posted live updates from Seahawks press conferences via TwitPic, sending a picture of the person speaking with the news item included as a caption. We've all come a long way since then.
I like Twitter. Over the past 12-plus years, I've found that my sarcasm and sense of humor (if you can call it that) translated better on Twitter than it ever did in print or later as a radio host at 710 ESPN Seattle. I've made friends on Twitter, picked fights with other reporters and generally found it a good place to test out ideas and arguments and an increasingly terrible place to discuss anything important. I have more than 40,000 followers, which is not insignificant nor is it at all exceptional given the market I worked in. None of this gives you any idea about how well I've done my job in sports media, though.
Yet an individual's Twitter following has become part of our industry scoreboard. It's certainly not the final score and it definitely doesn't decide the outcome, but it is the best way I know to gain a quick assessment of someone's reach and/or significance. It's a data point that is readily accessible. It's the thing I check first when I encounter someone who's part of the sports-media industry.
But what does it really tell us? More specifically, how much does it tell us about that person's ability to do their actual job whether it is reporting news, writing stories or being part of a show? Because as important as Twitter has become in sports-media, no one is making money from Twitter and social media specialists are the only people who are really being paid to Tweet.
For most of us, Twitter is not a job, it is a tool. For a radio host, it's a way to interact with listeners outside the footprint and time slot of the show. It also is a powerful opportunity to deepen audience engagement through two-way, real-time communication. These things may help a host's job performance, but they should not be mistaken for the actual job itself. A radio host is not valuable because he or she was right on Twitter or because they were first on Twitter or because they had a viral Tweet. A radio host is valuable because of the ability to attract, entertain and retain an audience during a specific slot of time. Twitter may help you prepare to do that, but it does not actually accomplish the task.
Programmers need to understand this, too. A large number of followers may be the result of using social media well, but if you think the size of someone's following is proof they'll be a good part of your lineup, that's a set-up for failure. Just look at what book publishers have found.
An article last month in the New York Times showed how publishers have used social media followings as a weathervane of sorts for books sales. The number of followers an author has is influencing everything from what authors are paid to which books get published. This is especially true when it comes to non-fiction books. The rationale is pretty straightforward when you look under hood of that particular industry.
A publisher is the business that buys a certain book from the author, essentially making a bet that the sales of this book the author is writing or has written will more than cover the money paid to the author as well as the cost of publication and promotion of the book. A publisher wants as much assurance as possible that this book will sell sufficient copies to not just make its money back, but insure a profit. This is where the author's social media audience comes in. The follower count is being looked to as an indicator of just how many people can be expected to buy this book. After all, someone following the author is certainly a sign they're interested in what that author has to say. Some percentage of those followers can reasonably be expected to buy a book by this person. Except social media followings turn out to be a fairly terrible tool of forecasting book sales.
Billie Eilish has 99 million Instagram followers. Her book — released last year — sold 64,000 copies. If I was being catty, I would point out that is one book sold for every 1,546 Instagram followers.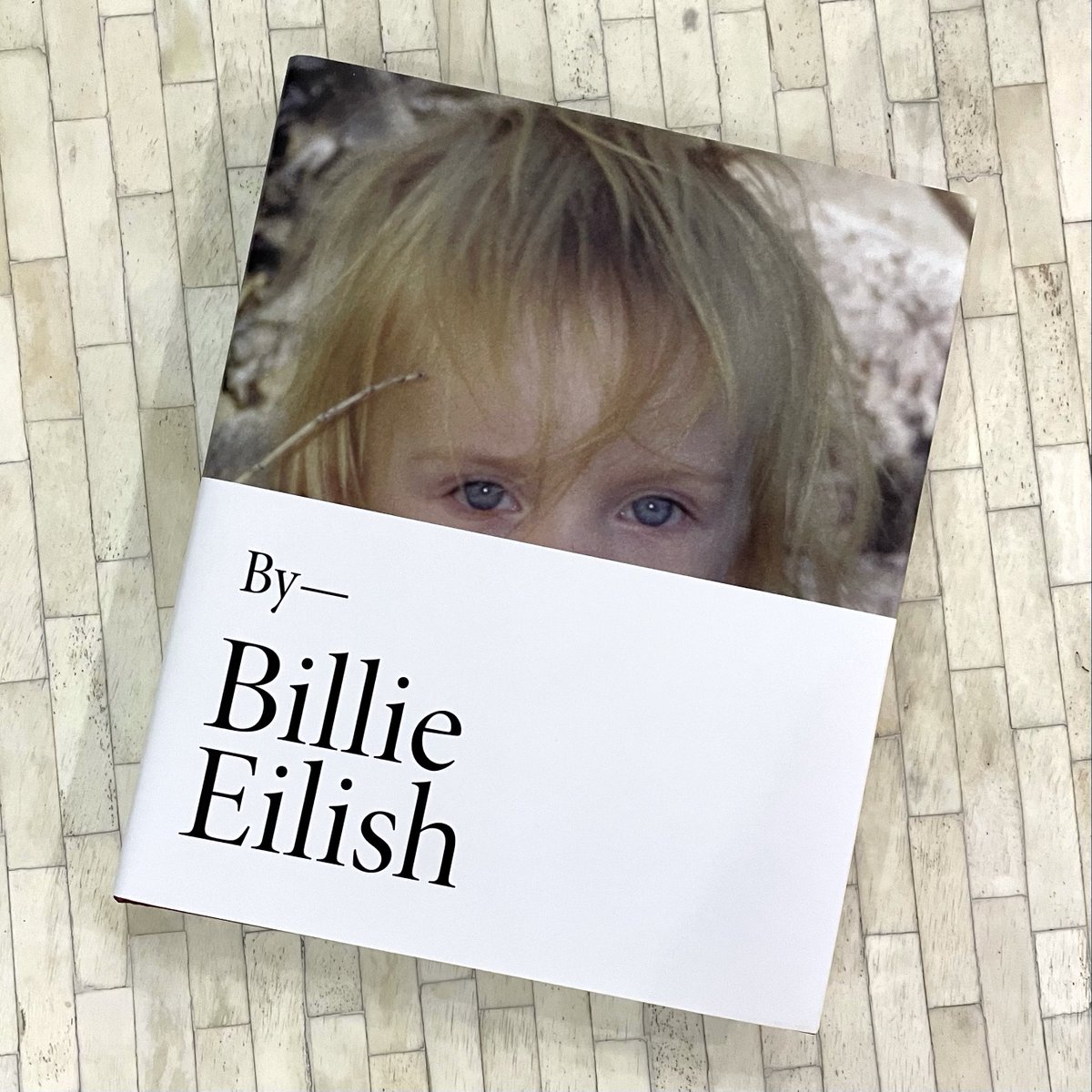 "Even having one of the biggest social media followings in the world is not a guarantee," wrote Elizabeth A. Harris.
So we should all just stop paying attention to Twitter followings, right? Hardly. First of all, it is a data point, and anyone waiting for social media followings to become LESS important probably thinks the Internet is just a fad. More importantly, having a following is certainly better than not having one as it does indicate the ability to attract an audience.
The issue isn't whether it's good to have a large following. Of course it is. The issue is how reliable that is in predicting an individual's interest or appeal outside of that specific social platform.
What programmers need to do is get smarter about how they evaluate social media followings by answering two questions:
Why are people following this particular talent? Content is the catch-all answer here. Go beyond that. What sort of content is this person providing that none of his or her peers are? Will that type of content be valuable as part of my lineup whether it's terrestrial radio, a podcast or other format? Someone who's funny on Twitter may be funny in other formats. They may also just be funny on Twitter. Are there examples of how this kind of content has worked in the past or reasons to think it will work in the future?
How likely is this talent's social media following to migrate to my medium? This is one of the trickier ones. One of the reasons for acquiring a talent with a large social media following is the hope that some of their followers will become your customers. While this is always possible, the more important question is whether it's likely.
Remember, that example of Eilish, who had 99 million Instagram followers and sold 64,000 books? Well, that number of books is actually not a bad result. In fact, it's absolutely solid for book sales. The problem was the publishing house didn't expect a solid sales performance. It expected incredibly strong sales because it paid a significant amount of money to Eilish in the form of an advance.
It's clear the publishing house made a bad bet, but the principal mistake was not about Eilish's ability — or lack thereof — to produce a book. She did produce one that was 336 pages long, loaded with family photos never seen before and while there wasn't as much text as you might expect, the sales were solid. The mistake the publishing house made was overestimating how many of Eilish's fans would become customers in an entirely different medium, and I think that's a lesson worth noting in this industry.
Unless you're hiring someone to do social media for your company, Twitter is not going to be their job. It's just a tool. An important tool, a useful one, but just a tool.