What Can Programmers Learn From A Social Media Following?
"A large number of followers may be the result of using social media well, but if you think the size of someone's following is proof they'll be a good part of your lineup, that's a set-up for failure."
I first began using Twitter in 2009 when I was a reporter at The Seattle Times. Jim Mora was the Seattle Seahawks coach and I had a smart phone made by Palm. The Twitter app was so wonky I posted live updates from Seahawks press conferences via TwitPic, sending a picture of the person speaking with the news item included as a caption. We've all come a long way since then.
I like Twitter. Over the past 12-plus years, I've found that my sarcasm and sense of humor (if you can call it that) translated better on Twitter than it ever did in print or later as a radio host at 710 ESPN Seattle. I've made friends on Twitter, picked fights with other reporters and generally found it a good place to test out ideas and arguments and an increasingly terrible place to discuss anything important. I have more than 40,000 followers, which is not insignificant nor is it at all exceptional given the market I worked in. None of this gives you any idea about how well I've done my job in sports media, though.
Yet an individual's Twitter following has become part of our industry scoreboard. It's certainly not the final score and it definitely doesn't decide the outcome, but it is the best way I know to gain a quick assessment of someone's reach and/or significance. It's a data point that is readily accessible. It's the thing I check first when I encounter someone who's part of the sports-media industry.
But what does it really tell us? More specifically, how much does it tell us about that person's ability to do their actual job whether it is reporting news, writing stories or being part of a show? Because as important as Twitter has become in sports-media, no one is making money from Twitter and social media specialists are the only people who are really being paid to Tweet.
For most of us, Twitter is not a job, it is a tool. For a radio host, it's a way to interact with listeners outside the footprint and time slot of the show. It also is a powerful opportunity to deepen audience engagement through two-way, real-time communication. These things may help a host's job performance, but they should not be mistaken for the actual job itself. A radio host is not valuable because he or she was right on Twitter or because they were first on Twitter or because they had a viral Tweet. A radio host is valuable because of the ability to attract, entertain and retain an audience during a specific slot of time. Twitter may help you prepare to do that, but it does not actually accomplish the task.
Programmers need to understand this, too. A large number of followers may be the result of using social media well, but if you think the size of someone's following is proof they'll be a good part of your lineup, that's a set-up for failure. Just look at what book publishers have found.
An article last month in the New York Times showed how publishers have used social media followings as a weathervane of sorts for books sales. The number of followers an author has is influencing everything from what authors are paid to which books get published. This is especially true when it comes to non-fiction books. The rationale is pretty straightforward when you look under hood of that particular industry.
A publisher is the business that buys a certain book from the author, essentially making a bet that the sales of this book the author is writing or has written will more than cover the money paid to the author as well as the cost of publication and promotion of the book. A publisher wants as much assurance as possible that this book will sell sufficient copies to not just make its money back, but insure a profit. This is where the author's social media audience comes in. The follower count is being looked to as an indicator of just how many people can be expected to buy this book. After all, someone following the author is certainly a sign they're interested in what that author has to say. Some percentage of those followers can reasonably be expected to buy a book by this person. Except social media followings turn out to be a fairly terrible tool of forecasting book sales.
Billie Eilish has 99 million Instagram followers. Her book — released last year — sold 64,000 copies. If I was being catty, I would point out that is one book sold for every 1,546 Instagram followers.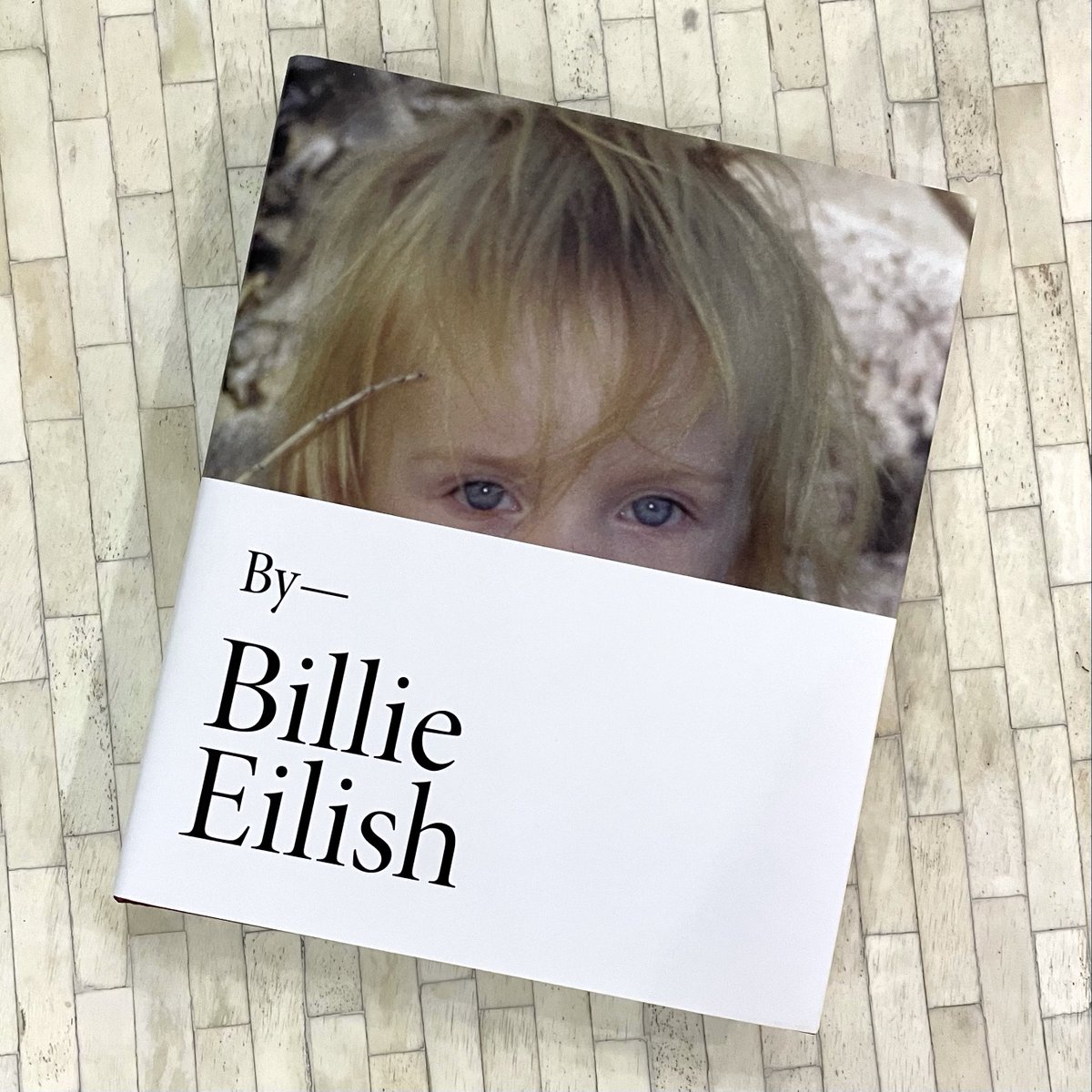 "Even having one of the biggest social media followings in the world is not a guarantee," wrote Elizabeth A. Harris.
So we should all just stop paying attention to Twitter followings, right? Hardly. First of all, it is a data point, and anyone waiting for social media followings to become LESS important probably thinks the Internet is just a fad. More importantly, having a following is certainly better than not having one as it does indicate the ability to attract an audience.
The issue isn't whether it's good to have a large following. Of course it is. The issue is how reliable that is in predicting an individual's interest or appeal outside of that specific social platform.
What programmers need to do is get smarter about how they evaluate social media followings by answering two questions:
Why are people following this particular talent? Content is the catch-all answer here. Go beyond that. What sort of content is this person providing that none of his or her peers are? Will that type of content be valuable as part of my lineup whether it's terrestrial radio, a podcast or other format? Someone who's funny on Twitter may be funny in other formats. They may also just be funny on Twitter. Are there examples of how this kind of content has worked in the past or reasons to think it will work in the future?
How likely is this talent's social media following to migrate to my medium? This is one of the trickier ones. One of the reasons for acquiring a talent with a large social media following is the hope that some of their followers will become your customers. While this is always possible, the more important question is whether it's likely.
Remember, that example of Eilish, who had 99 million Instagram followers and sold 64,000 books? Well, that number of books is actually not a bad result. In fact, it's absolutely solid for book sales. The problem was the publishing house didn't expect a solid sales performance. It expected incredibly strong sales because it paid a significant amount of money to Eilish in the form of an advance.
It's clear the publishing house made a bad bet, but the principal mistake was not about Eilish's ability — or lack thereof — to produce a book. She did produce one that was 336 pages long, loaded with family photos never seen before and while there wasn't as much text as you might expect, the sales were solid. The mistake the publishing house made was overestimating how many of Eilish's fans would become customers in an entirely different medium, and I think that's a lesson worth noting in this industry.
Unless you're hiring someone to do social media for your company, Twitter is not going to be their job. It's just a tool. An important tool, a useful one, but just a tool.
If Howard Stern Really Doesn't Know Who Al Dukes Is, He Should 
A big part of Dukes' success is the fact that he doesn't take himself too seriously, just like some broadcasting giants like Stern and David Letterman.
Al Dukes wasn't quite sure why WFAN afternoon drive co-host Evan Roberts had sent him an email last week with audio from The Howard Stern Show on Sirius XM, but he was certainly all smiles when he took a listen.
In response to Carton and Roberts talking-up longtime Howard Stern producer Gary Dell'Abate for the Radio Hall of Fame the week before, the "King Of All Media" suggested last Monday that Dukes, the Executive Producer of the Boomer and Gio morning show on WFAN, should be in the Hall of Fame before Dell'Abate.
"It was a big thrill for me just because I loved Howard Stern in the late 80s up through 2010s and a little bit further," said Dukes. "I've kind of lost touch with him lately but he was the reason I got into radio."  
Dukes also had a chuckle when Stern followed up the nomination by saying…
"I don't know Mr. Dukes. Who is Al Dukes?"
"I know he has no idea who I am," said Dukes. "He was listening to Carton and Roberts and was busting Gary's balls. That was just cool to hear him say my name like that. It was very funny. It was just fun to hear on the radio."
Even though it may only have been a joke, it certainly meant a lot to Dukes to hear Stern mention his name because of the impact that the broadcasting giant had on his life and career.
When Dukes was a student at Kean University in New Jersey from 1988 to 1992, he would always listen to Howard Stern during his commute to and from home. But when Dukes moved on to graduate school at Indiana State, there was a problem…Howard Stern was not on in that market. Since that was before being able to listen to radio shows online or before the advent of satellite radio, Dukes was not going to be able to listen.
That was until his mother Carole came up with an idea to send her son cassette tapes of the Howard Stern Show.
"My mother just started recording on a cassette deck when she would get ready to go to work," said Dukes. "When he went to commercial, she would hit pause. She would do the same thing the next day and when she had a full tape, she would send it off."
Dukes' mom did this throughout his time in Indiana and continued to record the tapes when her son took his first radio job in Tampa in 1994.
She had to because Stern wasn't on in that market either.
"It was a really neat bonding experience for me and my mom because she got to really like Howard Stern and she thought it was great," said Dukes. "She would do self-editing and when they had strippers or porn stars, she would not record that and say oh that's so boring."
Even without the explicit material, those Stern tapes played a vital role as Dukes ascended to have the storied career he has enjoyed. From being a sports radio producer and reporter in Tampa to where he is now at WFAN, Dukes has had a very successful career.
Thanks, of course, in part from those Howard Stern tapes that his mom sent him.
"It definitely shaped who I was and who I am," said Dukes. "I did all of my (graduate school) projects centered around something to do with talk radio and Howard Stern."
Not lost on Dukes' mind is the reason why Stern ultimately mentioned his name last week and that was Craig Carton and Evan Roberts talking about Dell'Abate during their WFAN show. So, the question had to be posed to Dukes…
Is "Bababooey" a hall of famer?
"Absolutely," said Dukes. "The guy was with Howard Stern for all of these years, been fired on the air many times…he's really had his life exposed.  He's evolved over the years to booking A-level guests and getting people to come in and that is not an easy thing to do. So, absolutely first-ballot hall of famer."
For as much as Stern served as inspiration for him, Dukes also learned a lot about producing from Dell'Abate. Dukes appreciated to type of radio that Stern was doing and the fact that Dell'Abate had the ability to get on the air a lot. That was certainly something that resonated with Dukes as his career progressed.
"(Dell'Abate) didn't have the responsibility of being the lead guy but did a lot of things behind the scenes," said Dukes. "Then he was a great foil for Howard, Robin (Quivers) and Fred (Norris). I always looked at Gary early on and said I'm sure I can't do what Howard does but I think I can do what Gary does."
A big part of Dukes' success is the fact that he doesn't take himself too seriously, just like some broadcasting giants like Stern and David Letterman. Dukes has always recognized that the hosts are the cool guys, but over time he has certainly let his unique personality come through during those moments when he gets some air time. 
"I'll be not the cool guy," said Dukes. "I'll be that foil because it works. It lets the hosts be this alpha male type guy and then you get to be the everyday guy."  
And Dukes, that everyday guy, has built up a resume full of hall of fame credentials.
Dukes has produced some iconic radio shows in his career including Ron and Fez at WNEW Radio in New York before taking on the Executive Producer role for Boomer and Carton on WFAN in 2007. He continued in that role when the show became Boomer and Gio and has also co-hosted The Warm Up Show and The Postgame Podcast with Jerry Recco.
Dukes has been blessed to be around some amazing radio talent during his career including Ron Bennington, Fez Whatley, Boomer Esiason, Craig Carton and Gregg Giannotti.
"I've been fortunate to be put in those positions," said Dukes. "Judging a producer's success is kind of judging a head coach or a manager. If you give them a terrible team all of sudden, they're a terrible manager but if you give them a good team, they're a good manager."    
Now, let's circle back to Howard Stern's assertion that Dukes should be in the Radio Hall of Fame…
Wouldn't "Hall of Famer" Al Dukes would have a nice ring to it?
"Yeah," said Dukes.  "But to quote Mike (Francesa) and Chris (Russo), I'm a compiler at this point. You can't be a one-man band in this business.  You do have to be surrounded with the right people and right chemistry."
And that group of "right people" includes his mother for sending him those Howard Stern tapes!
Radio Can't Sit Back And Wait On Marijuana Money
"Attitudes on marijuana have changed tremendously in the last 15 years. It went from an illicit substance we had to ask around to score to something we put in candy."
I had a great conversation last week with Mark Glynn of iHeartMedia Seattle. He was the focus of the latest column in our Meet the Market Managers partnership with Point-to-Point Marketing.
One of the subjects Mark and I discussed was advertising marijuana in markets like Seattle, where the drug can be purchased legally.
No broadcasting company is ready to take money for advertising legal weed yet. Despite state and local laws decriminalizing it in some places, a federal ban on marijuana still remains in place.
But Glynn knows there is money in it. iHeartMedia isn't just sitting back and waiting for the green light.
"I know that the company itself is working with legislators to figure out how to make that work," he told me. "It's obviously a federal situation right now. The Washington State Broadcasters Association I know is very heavily involved with lobbying for that because it is an opportunity, just like gambling is in other states across the country."
This got me thinking about a column I wrote late last year about the political force sports radio can be in states where sports gambling is not yet legal. The same can and should be true for marijuana.
Think of all of the categories we are allowed to advertise. Ever heard of passive investment firms? The entire business model is built on convincing customers to bet on people's homes being foreclosed on. That is ghoulish and yet, there is nothing stopping those firms from buying time on air. 
How about gambling? It is considerably more addictive. That is why so many states require any ads for sportsbooks to include information about a gambling helpline. Also, we have clients, in states where sports gambling is not legal, who take money from offshore books. No one says boo.
So why is weed different and what can we do about it?
Well, as Mark Glynn points out, the Washington State Association of Broadcasters is making sure lawmakers are aware of what is at stake financially for the broadcast industry. That is a very good start.
Second, hosts can be casual when discussing marijuana. Eliminating the stigma our older, more socially conservative listeners have around cannabis is really important. The last thing radio needs is a segment of its most dedicated listeners pushing back on this effort.
There is no reason to force marijuana into your programming, but when it comes up, you should be treating it as casually as you do alcohol. After all, it is well-documented how absurd it is that marijuana use was ever a crime.
Go look at the comment section on any ESPN social media post about Brittney Griner. You will see literally dozens of people insinuating that the WNBA star got what she deserved by bringing marijuana into Russia. That sort of reaction to Griner's story, and ones like it, are the last things we need if we are trying to turn marijuana into the next hot advertising category.
Finally, I think it is important for individual stations to engage lawmakers. Local business leaders, particularly market managers and CEOs of locally-owned stations and clusters need to be out front on this effort. They are the job creators that politicians are always praising. Their voices are the ones that politicians need to hear saying that it is time to eliminate legal restrictions on advertising marijuana.
Invite them into the building. Give them tours. Talk to them about what is at stake. 
The most important thing we can do is remind them that local broadcasting's goal is to reflect and serve its community. If the community has no problem with the weed business, why should there be a problem with the broadcasters taking advertising money?
Attitudes toward marijuana have changed tremendously in the last 15 years. It went from an illicit substance we had to ask around to score to something we put in candy. That means who is using marijuana has changed too.
Listen to any sports talk station over the course of an hour and just count how many ads there are for various Viagra alternatives. The same guys getting those medications through online pharmacies are buying weed gummies for exhaustion and stress relief. Getting high isn't the exclusive use for marijuana anymore.
Our industry could benefit so much from dispensaries being allowed to advertise. Many of those businesses have the money too and need to find ways to reinvest it. We have to be vocal and we have to make sure the right people hear us. The best way to create a new revenue stream is a united front telling the people in charge why it has to happen.
Being Wrong On-Air Isn't A Bad Thing
…if you feel yourself getting uncomfortable over the fact that you were wrong, stop to realize that's your pride talking. Your ego. And if people call you out for being wrong, it's actually a good sign.
In the press conference after the Warriors won their fourth NBA title in eight years, Steph Curry referenced a very specific gesture from a very specific episode of Get Up that aired in August 2021.
"Clearly remember some experts and talking heads putting up the big zero," Curry said, then holding up a hollowed fist to one eye, looking through it as if it were a telescope.
"How many championships we would have going forward because of everything we went through."
Yep, Kendrick Perkins and Domonique Foxworth each predicted the Warriors wouldn't win a single title over the course of the four-year extension Curry had just signed. The Warriors won the NBA title and guess what? Curry gets to gloat.
The funny part to me was the people who felt Perkins or Foxworth should be mad or embarrassed. Why? Because they were wrong?
That's part of the game. If you're a host or analyst who is never wrong in a prediction, it's more likely that you're excruciatingly boring than exceedingly smart. Being wrong is not necessarily fun, but it's not a bad thing in this business.
You shouldn't try to be wrong, but you shouldn't be afraid of it, either. And if you are wrong, own it. Hold your L as I've heard the kids say. Don't try to minimize it or explain it or try to point out how many other people are wrong, too. Do what Kendrick Perkins did on Get Up the day after the Warriors won the title.
"When they go on to win it, guess what?" He said, sitting next to Mike Greenberg. "You have to eat that."
Do not do what Perkins did later that morning on First Take.
Perkins: "I come on here and it's cool, right? Y'all can pull up Perk receipts and things to that nature. And then you give other people a pass like J-Will."
Jason Williams: "I don't get passes on this show."
Perkins: "You had to, you had a receipt, too, because me and you both picked the Memphis Grizzlies to beat the Golden State Warriors, but I'm OK with that. I'm OK with that. Go ahead Stephen A. I know you're about to have fun and do your thing. Go ahead."
Stephen A. Smith: "First of all, I'm going to get serious for a second with the both of you, especially you, Perk, and I want to tell you something right now. Let me throw myself on Front Street, we can sit up there and make fun of me. You know how many damn Finals predictions I got wrong? I don't give a damn. I mean, I got a whole bunch of them wrong. Ain't no reason to come on the air and defend yourself. Perk, listen man. You were wrong. And we making fun, and Steph Curry making fun of you. You laugh at that my brother. He got you today. That's all. He got you today."
It's absolutely great advice, and if you feel yourself getting uncomfortable over the fact that you were wrong, stop to realize that's your pride talking. Your ego. And if people call you out for being wrong, it's actually a good sign. It means they're not just listening, but holding on to what you say. You matter. Don't ruin that by getting defensive and testy.
WORTH EVERY PENNY
I did a double-take when I saw Chris Russo's list of the greatest QB-TE combinations ever on Wednesday and this was before I ever got to Tom Brady-to-Rob Gronkowski listed at No. 5. It was actually No. 4 that stopped me cold: Starr-Kramer.
My first thought: Jerry Kramer didn't play tight end.
My second thought: I must be unaware of this really good tight end from the Lombardi-era Packers.
After further review, I don't think that's necessarily true, either. Ron Kramer did play for the Lombardi-era Packers, and he was a good player. He caught 14 scoring passes in a three-year stretch where he really mattered, but he failed to catch a single touchdown pass in six of the 10 NFL seasons he played. He was named first-team All-Pro once and finished his career with 229 receptions.
Now this is not the only reason that this is an absolutely terrible list. It is the most egregious, however. Bart Starr and Kramer are not among the 25 top QB-TE combinations in NFL history let alone the top five. And if you're to believe Russo's list, eighty percent of the top tandems played in the NFL in the 30-year window from 1958 to 1987 with only one tandem from the past 30 years meriting inclusion when this is the era in which tight end production has steadily climbed.
Then I found out that Russo is making $10,000 per appearance on "First Take."
My first thought: You don't have to pay that much to get a 60-something white guy to grossly exaggerate how great stuff used to be.
My second thought: That might be the best $10,000 ESPN has ever spent.
Once a week, Russo comes on and draws a reaction out of a younger demographic by playing a good-natured version of Dana Carvey's Grumpy Old Man. Russo groans to JJ Redick about the lack of fundamental basketball skills in today's game or he proclaims the majesty of a tight end-quarterback pairing that was among the top five in its decade, but doesn't sniff the top five of all-time.
And guess what? It works. Redick rolls his eyes, asks Russo which game he's watching, and on Wednesday he got me to spend a good 25 minutes looking up statistics for some Packers tight end I'd never heard of. Not satisfied with that, I then moved on to determine Russo's biggest omission from the list, which I've concluded is Philip Rivers and Antonio Gates, who connected for 89 touchdowns over 15 seasons, which is only 73 more touchdowns than Kramer scored in his career. John Elway and Shannon Sharpe should be on there, too.