HIGHLY MOTIVATED SOCIAL MEDIA DIRECTOR NEEDED
BSM/BNM is looking for a smart, creative, hardworking, and highly motivated social media director to help promote our brands, personalities, and content across our social media channels. This role involves scheduling posts, creating images, and measuring the brand's impact across multiple channels. An interest and understanding of the sports and news media industries is helpful,. An ability to work with Canva or Photoshop, Buffer or Hootsuite, and other audio and video applications to make our content stand out is a must. If interested in being considered, please email your resume, and a few creative examples to
JBarrett@sportsradiopd.com. 
BSM IS LOOKING FOR A FEATURES WRITER 
Do you love the sports media industry? Are you naturally curious, an extensive researcher, and comfortable conducting conversations with decision makers and high profile personalities? BSM is looking for someone to write feature stories on industry professionals, brands, and issues of importance. You must be a self-starter, storyteller, hard worker, and able to complete stories on a deadline. If interested, email your resume and writing samples to
JBarrett@sportsradiopd.com.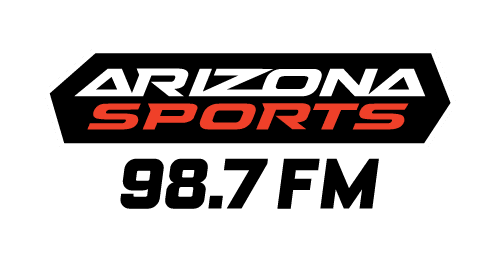 IF YOU CAN STAND THE HEAT, PHOENIX NEEDS A PD
Arizona Sports 98.7 is in the market for a new program director. This station has play-by-play rights for all four of the cities major professional teams and the Arizona State Sun Devils. It also has a huge digital footprint and a well-entrenched air staff. There are a lot of tools to win. If you want the gig,
click here
to apply.
WANT TO LEAD ONE OF AMERICA'S BEST MID MARKET SPORTS BRANDS?
Audacy needs a new leader in Pittsburgh. 93.7 The Fan is looking for a program director. This is a station with a history of success and successful programmers and that's exactly what the company expects moving forward. If you have experience as a brand manager and can demonstrate digital success, you may be exactly who they're looking for. To apply
click here
.
THE HOME OF THE GAMECOCKS NEEDS A LEADER
107.5 the Game is in the market for a new program director. The station is looking for someone to reshape the sound and lead a staff that includes local talent in three day parts. If this sounds like the right job for you,
click here
to apply.
LEARN THE ROPES OF PROGRAMMING FROM THE SCORE'S MITCH ROSEN
One of sports radio's top programmers, Mitch Rosen has an opportunity available in Chicago to serve as an Assistant Brand Manager under his watch. With Rosen leading The Score in Chicago, The Fan in Milwaukee, and the BetQL Network, a strong, hard working assistant is needed. This is a hands-on position which will provide an opportunity to learn how to develop creative strategies for shows and hosts along with overseeing scheduling and coaching of part-time employees. To be considered, click
here
to apply.
CAN YOU PRODUCE THE BEST SPORTS TALK SHOWS IN AMERICA?
ESPN Radio has a rare opening for a project producer. This is a full time position which requires someone who can be responsible for all content for assigned audio content platforms. You'll be expected to format and lead show meetings, develop the rundown, lead guest booking efforts and video assignments for shows, podcasts or remote events, and provide regular feedback to talent and production staff members. The selected individual for this role will work with a diverse team including audio and video (when simulcast) production teams, and the hosts to drive the content of the show, podcast or remote events for multi-platform consumption. This includes ensuring that the talent have all of the necessary information and supporting audio and/or video to advance topic and event discussions. An ability to utilize brainstorming sessions and "topic tree" in building segments that translate on audio, video and social platforms is preferred. If you are ready to execute on the largest stage, and work with the best sports talk talent in America, click
here
to apply.
SAN FRANCISCO'S HERITAGE SPORTS FAN NEEDS A NEW VOICE AT NIGHT
KNBR is looking for a new host to entertain the Bay Area at night. If you have good judgement for content, can take direction and know how to engage listeners on the phones and social media, the station is looking for you. If you are an experienced host looking to make the move to a major market,
click here
to apply.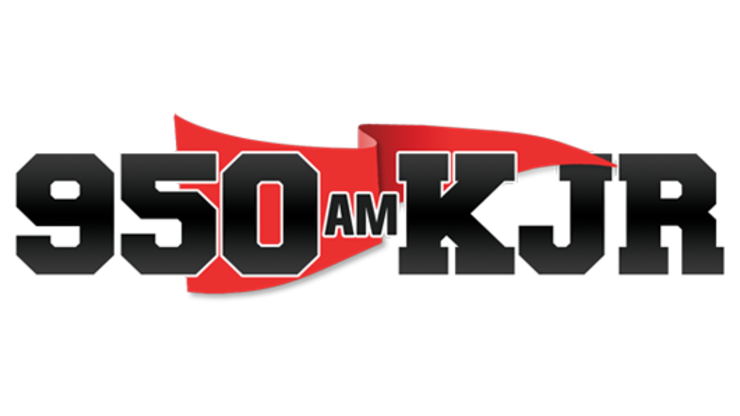 WANT TO TALK SPORTS IN SEATTLE?
Seattle's heritage sports brand is looking for a new host. 950 KJR will be the new home of the Seattle Kraken. If you can entertain an educated audience with sports talk and storytelling, this may be the right job for you.
Click here
to apply.
HELP GET PEOPLE HOME IN THE CAPITOL OF CALIFORNIA
Is afternoon drive at KHTK in Sacramento a ticket to an NBA coaching job? Not necessarily, although that is what happened for Doug Christie, so who knows! Jason Ross is looking for a co-host. The station needs someone that loves the NBA, is accessible across a number of platforms, and comes into the building each day with a creative approach and new ideas. If that is you,
click here
to apply.
WANT TO HOST A PODCAST ABOUT THE RED SOX?
Audacy has a new podcast about the Boston Red Sox coming and the company is looking for a co-host. The right person will join Steven Perrault on a show that will follow the biggest storylines and stats around the team. If that's you,
click here
.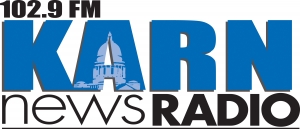 LITTLE ROCK NEEDS AN AFTERNOON DRIVE HOST
News Radio 102.9 KARN is looking for a smart, creative, upbeat, interesting, and entertaining host to lead its afternoon drive show. The right candidate will be socially informed and perceptive, in tune daily with local and national issues and trends, able to make others feel comfortable and open up on-air, social media savvy, and skilled at developing a relationship with the community and listening audience. The station is looking for someone who works well in a team environment, and has strong written communication and editing skills. To be considered for this position, click here.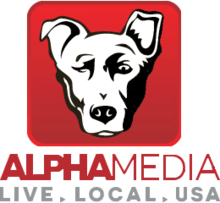 CONTENT DIRECTOR, NEWS TALK 101.1 KXL, 750 KXTG THE GAME AND 970 AM KUFO
Alpha Media in Portland is looking for a content director for three of their radio stations. If you have experience programming on newstalk and sports radio, plus a passion for creating digital content,
click here to apply.
PART-TIME MULTI MEDIA JOURNALIST AT 620 WTMJ IN MILWAUKEE
"Newsradio 620 WTMJ is known as"Wisconsin's Radio Station", dedicated to providing a resource for the local community, bringing breaking news, weather, sports and more to listeners each day." Newsradio 620 WTMJ is seeking a part-time News Reporter/Anchor to join their team and contribute in all facets on news radio.
Click here to apply.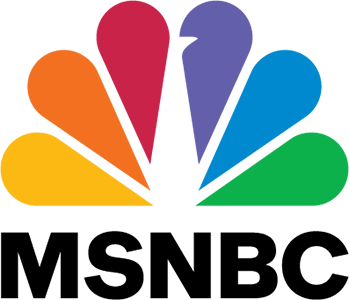 SENIOR PRODUCER, MSNBC THE CHOICE – THE MEDHI HASAN SHOW
If you have experience as a producer, are a creative writer and stay up to date on current political and social affairs, MSNBC is looking for a senior producer for The Medhi Hasan Show.
Click here to apply.
FULL TIME RADIO NEWS IN BEND, OREGON
KBND in Bend, Oregon is looking for an experienced full-time broadcaster who is interested in broadcasting the daily local news. Simply forward your resume, cover letter and air check audio to
frank@kbnd.com
to apply.
CONTENT PRODUCER NEEDED AT CNN
Are you skilled in gathering news content and news sources then distributing it across multiple platforms to over 1000 affiliates? CNN is looking for someone to help them source and create relevant, dynamic and impactful news broadcasts.
Click here to apply.
HOST AFTERNOON DRIVE IN MEMPHIS
KWAM recently posted this message looking for a new drive-time host:
KWAM Newstalk 107.9 FM 990 AM in Memphis is about to launch a new afternoon drive talk show. KWAM is the conservative blowtorch of the Mid-South – and it's locally owned. No mask policies, no vaccine policies. That's between you and your doctor. Send air check and resume to 
todd@starnesmediagroup.com
REPORTER, KTAR NEWS IN PHOENIX
KTAR is looking for a news reporter focused on breaking and reporting local news in the Phoenix area. Applicants should have a knack for seeking out and then telling compelling and unique news stories.
Click here to apply for this position.